Singular™ from Ideal Standard and Armitage Shanks offers an end-to-end specification journey
Singular by Ideal Standard and Armitage Shanks simplifies the process for commercial washrooms, providing an end-to-end specification journey with a near-infinite combination of award-winning products and solutions to choose from.
Ideal Standard can provide architects and designers with access to huge ranges of high-performance products across all categories from washbasins, WCs and urinals, flush plates, taps, through to accessories including mirrors and furniture. In addition they can supply the hidden washroom infrastructure including in-wall frames for WCs along with cisterns. With product bundles, complete off-the-peg solutions, and a bespoke design service, Ideal Standard and can support every project, every time.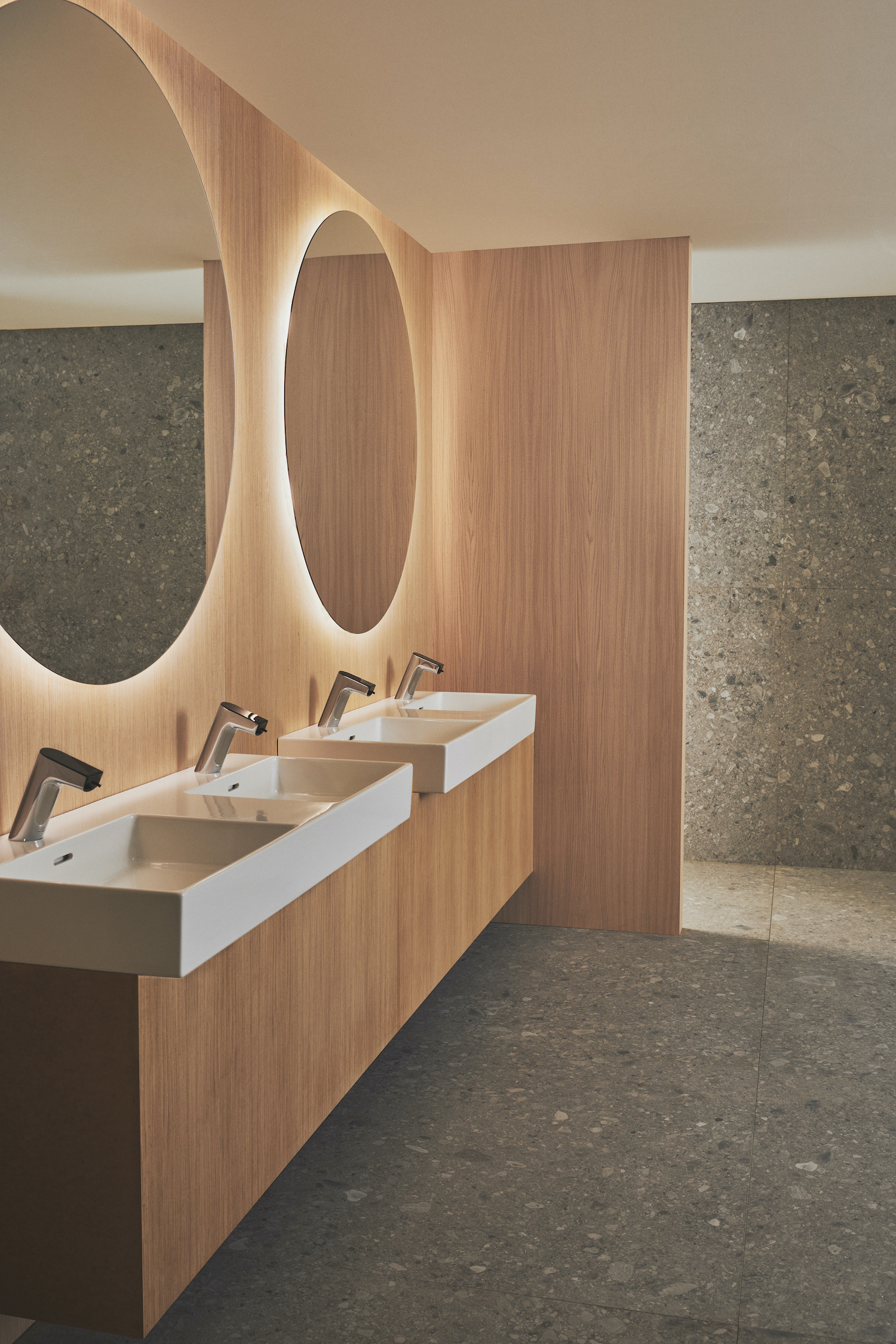 "Manufacturers have a key role to play in listening to the needs of architects and designers, and developing products that meet your requirements." says Anil Madan, Non-Residential Marketing Manager at Ideal Standard.
"This means working to increase efficiency and reduced water consumption, while still delivering on performance and design. Ideal Standard and Armitage Shanks have more than a century of experience as pioneers in this field, exploring technological and design innovations to provide designers with the products that they want and need." explains Madan.
Innovative washroom technology can provide a solution for reducing water consumption and help specifiers meet crucial targets, such as those set out in BREEAM and LEED. Ideal Standard's pioneering smart tap Intellimix®, for example, dispenses soap and water, and features a 1.9 l/min flow regulator and a programable water flow duration.
Similarly, Sphero urinals from Armitage Shanks have been designed with water-saving in mind and feature a smart hybrid flush system with sensor technology that activates only when needed. As well as new technology, innovations and upgrades to existing product designs can also improve hygiene levels, with modern WCs and touchless flush plates also having a role to play when it comes to creating hygienic washrooms.
For key insights into sustainability, aesthetics, gender neutrality and carbon reduction, specifiers can access Ideal Standard's Washroom Design for Tomorrow Whitepaper, plus the new Singular™ Solutions Sector Books, which bring together the manufacturers' considerable expertise across a wide variety of commercial sectors.
This wealth of literature and information can be viewed here
All images courtesy of Ideal Standard