Bathroom Curtain Ideas To Help Create a Spa Feel
23 February 2022
bottega veneta unveils new milan headquarters at palazzo san fedele
23 February 2022
oblure introduces arch pendant by johan lindsten & markus johansson
designers johan lindsten & markus johansson of swedish brand oblure introduce the arch lamp, a distinctive light fixture made of steel that has been bent and welded handcrafted. every pillar is equipped with a GU10 socket that creates a beautiful downlight. arch is available in black, white, blue, pink, while it is possible to be made in custom colors upon request.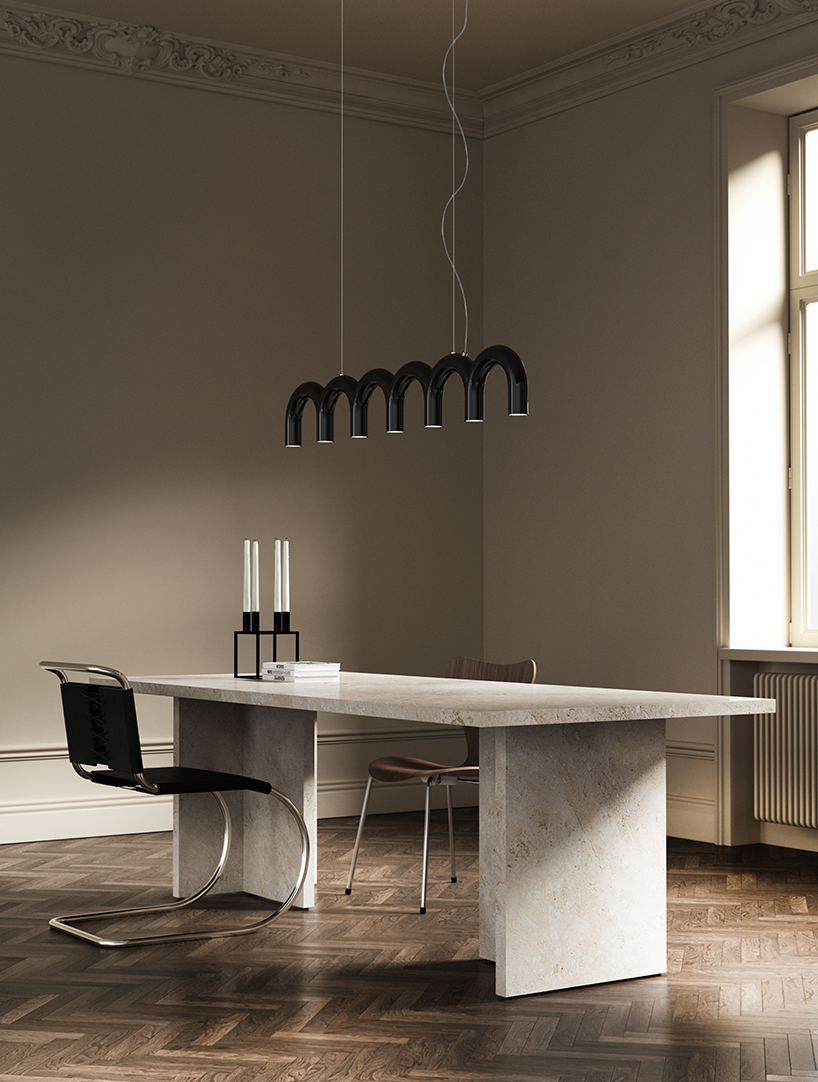 arch black in a dining area
all images courtesy of oblure
an alluring design of suspended arches
designed by johan lindsten (find more here) and markus johansson (find more here), the pendant presents an eye-catching arch shape that travels from light to light, showing appreciation to the architectural arches/vaults that have been built for centuries. the fixture is suspended in steel wires with a transparent electrical cord and the suspension details are in chrome as well as the canopy.
the seven pillars equipped with a light source each will provide light down on our various spaces at home as well as public spaces. the fixture showcases an alluring design that consists of a metal exterior in different colors.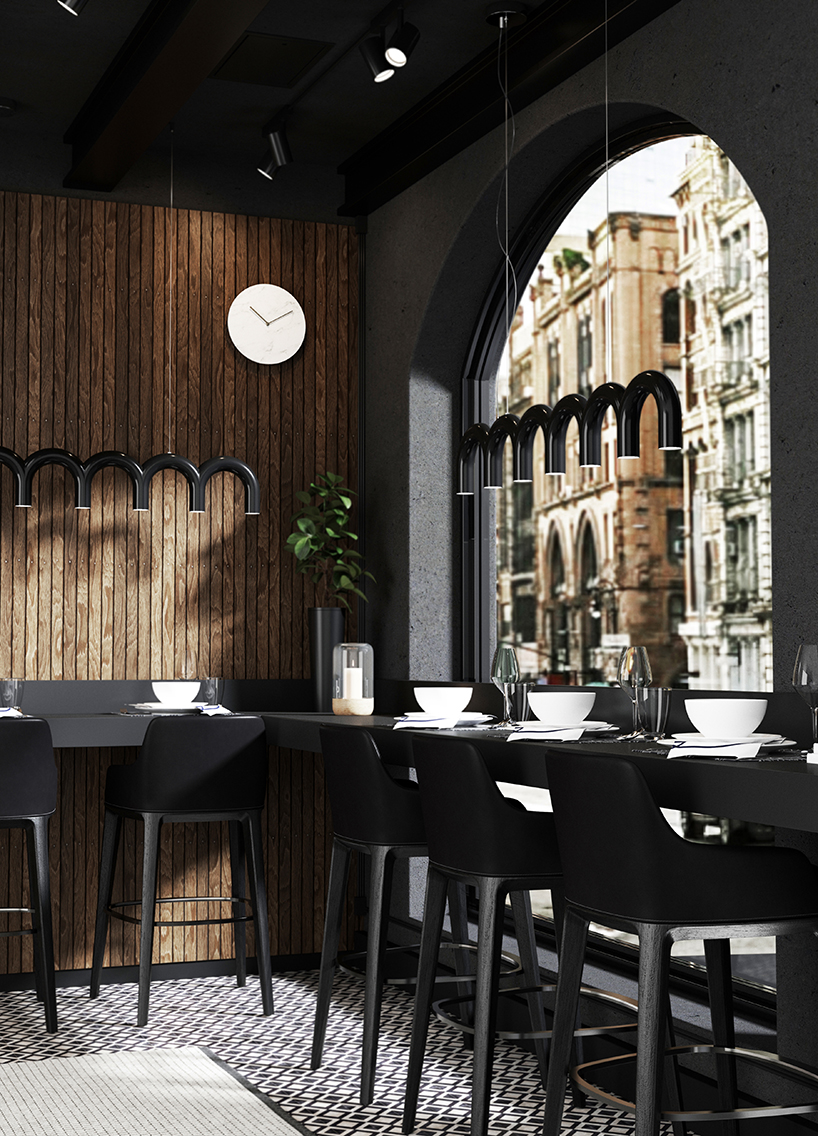 arch black in a restaurant environment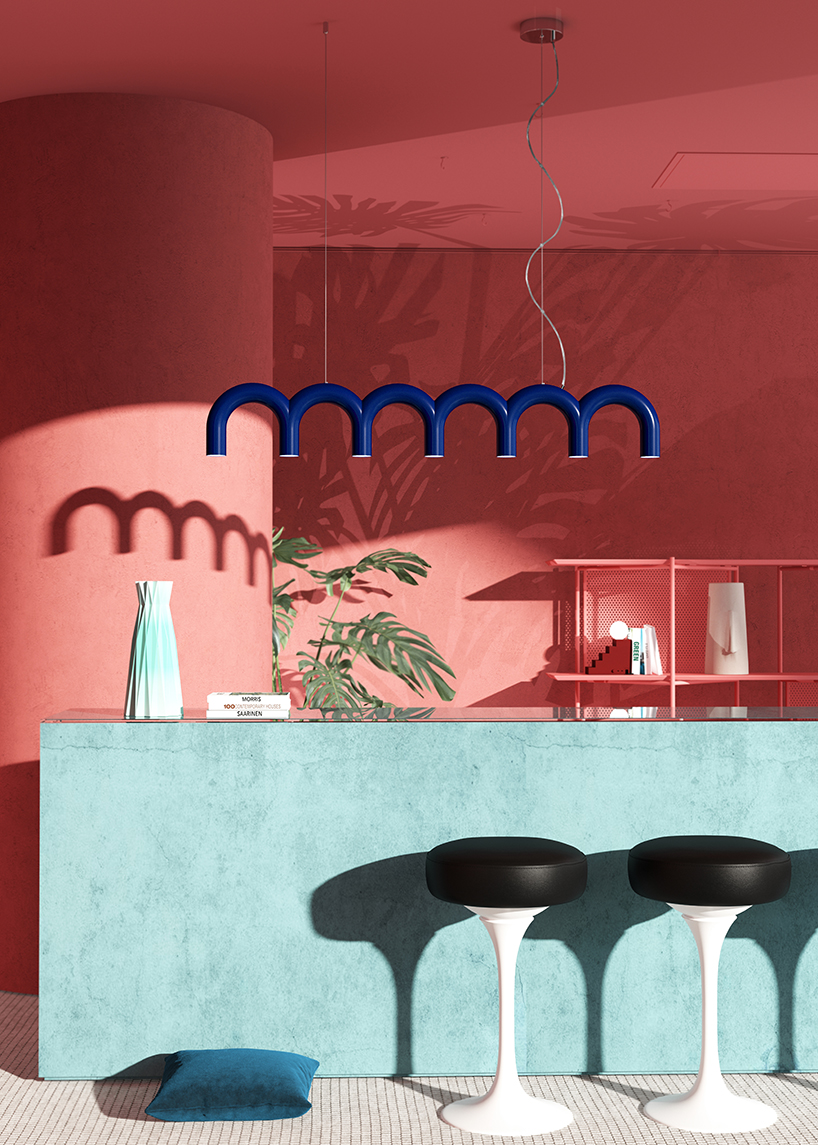 arch blue in a hotel reception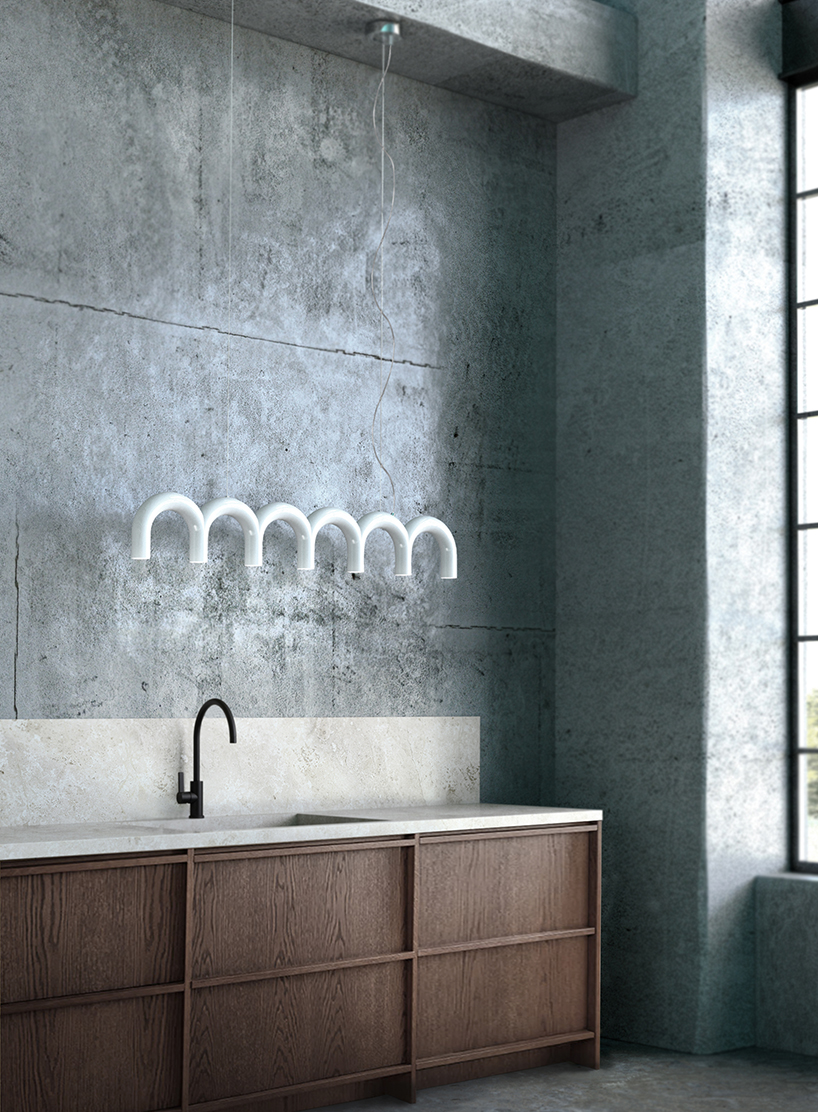 arch white in a kitchen area