arch pendant light by oblure pays homage to architectural vaults
23 February 2022
Effe brings the forest home
23 February 2022
bottega veneta gears up for MDW
as milan fashion week returns for 2022, bottega veneta exclusively reveals the first image of its new headquarters in the italian city. the fashion HQ will be housed inside palazzo san fedele, a late 19th-century building in the heart of milan, which has been completely refurbished by studio asti architetti. 
the building is still under construction but bottega veneta tells designboom it will host the first show of the company's new creative director matthieu blazy. although no details of the MDW 2022 show have yet been announced, we do know the façade will be covered in bottega veneta's signature parakeet green color.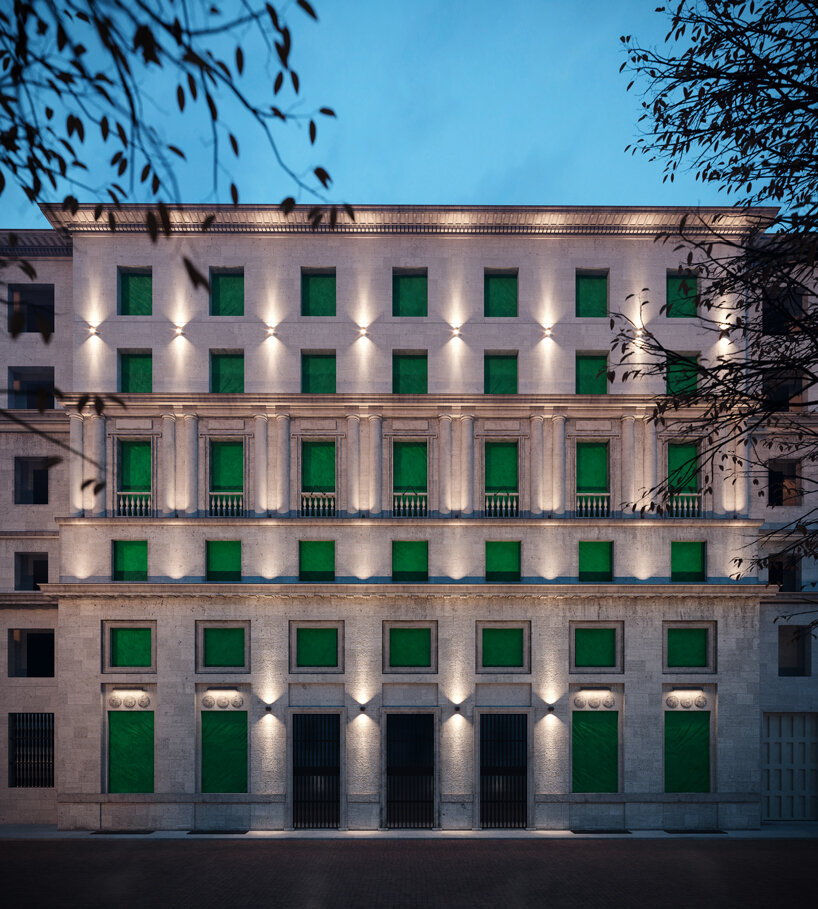 palazzo san fedele in milan
images courtesy of bottega veneta
bottega veneta is back online
in addition to its milan headquarters, bottega veneta has also launched a new app this week in anticipation of matthieu blazy's debut collection for the brand. the app marks a return to the digital world as the world-famous fashion house deleted its facebook, instagram and twitter accounts back in january 2021.
described as 'a doorway into the world of the brand', the app turns bottega veneta's parakeet green into a real 'green screen'. check out the videos below to see how it works, and download the app via the app store or google play. the platform 'for creative encounters' will be regularly updated with new content, features and functionalities.
stay tuned as we continue our coverage of bottega veneta at milan fashion week 2022.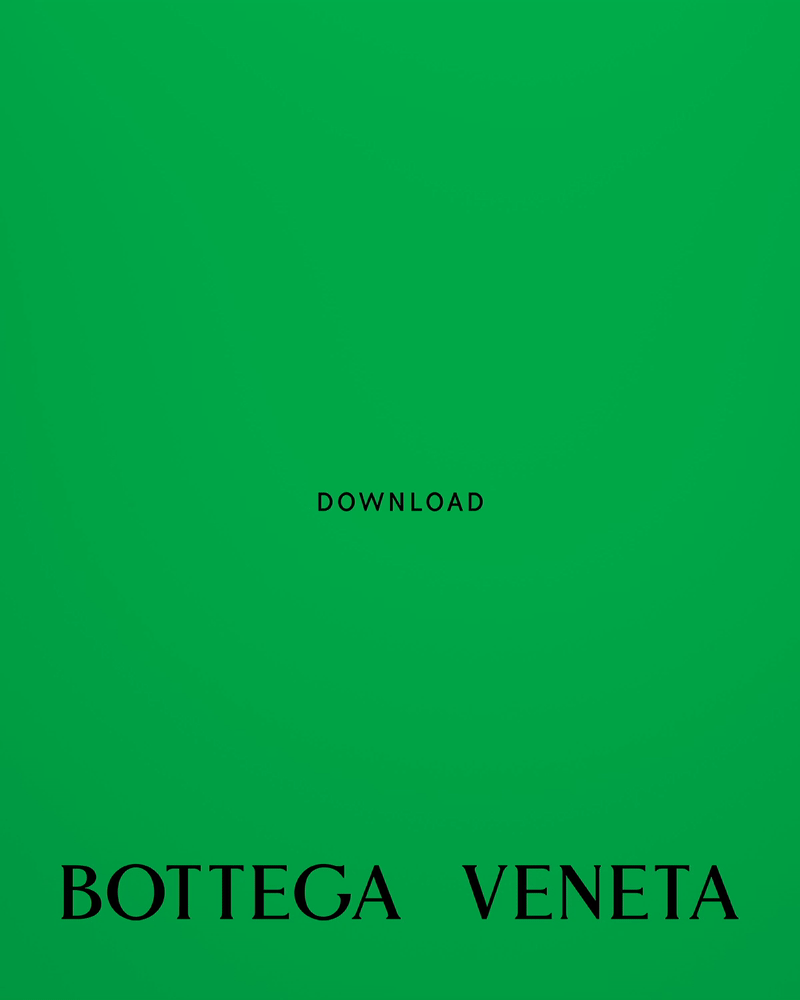 project info:
company: bottega veneta