Curtains and drapes are a desired design feature, as they can help bring a high-end feel to a space. Decorating with curtains in a bathroom might seem to be an unexpected move. However, this is one of the proven ways to bring elegance to the room and turn it into a luxurious retreat. Whether you prefer sheer curtains or ones made from natural materials, they will make your bathroom feel more like a spa.
Bathroom curtains provide privacy, but their purpose isn't limited to that. With so many styles, colors, and patterns available, you can make the right choice for any bathroom.
Sheer curtains
Sheer curtains provide privacy while still letting the natural sunlight illuminate the space. The delicate white fabric complements the elegant style of this bathroom, giving the design a high-end vibe. The dreamy bathroom curtains will complement a freestanding tub, recreating that perfect retro look.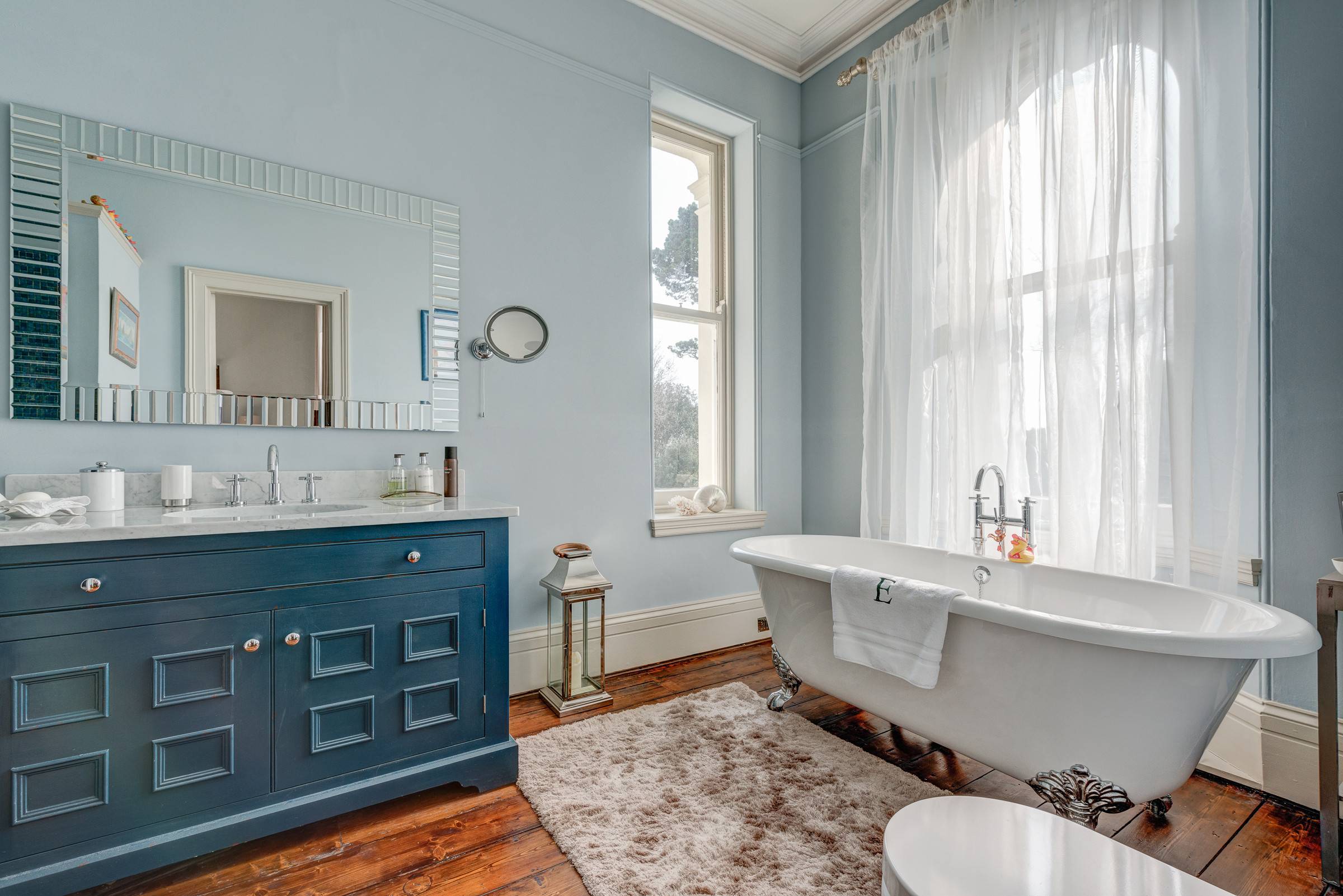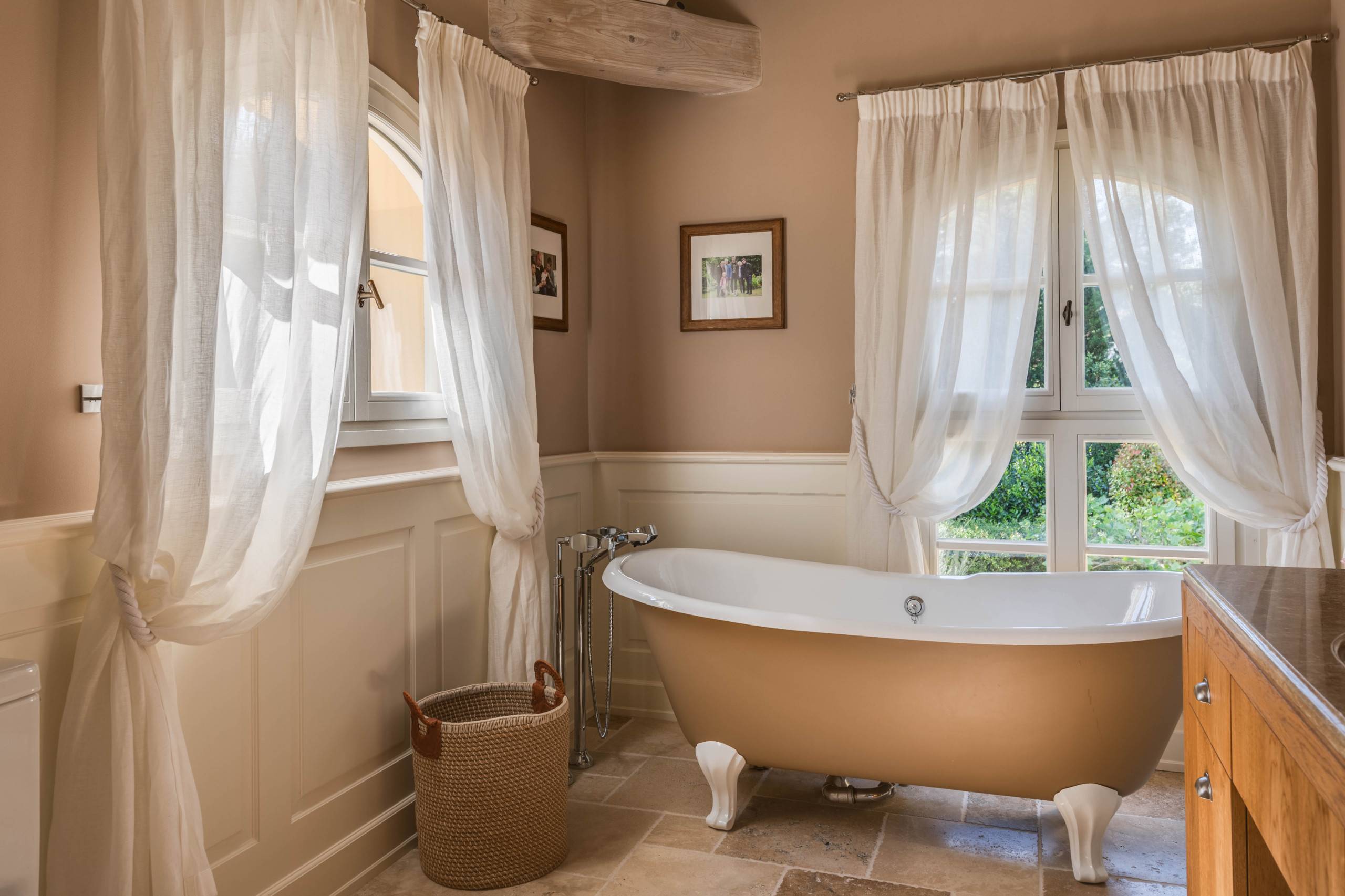 Café style curtains
Café-style curtains make a space feel more intimate while introducing a dose of charm. The curtain style brings relaxed vibes and is ideal for master bathrooms and powder rooms. 
When choosing a suitable fabric, you need to keep a few things in mind. Artificial fabrics like polyester are waterproof, so you will be sure that they stay mildew-free. On the other hand, natural materials such as linen or cotton will bring an organic feel to your space.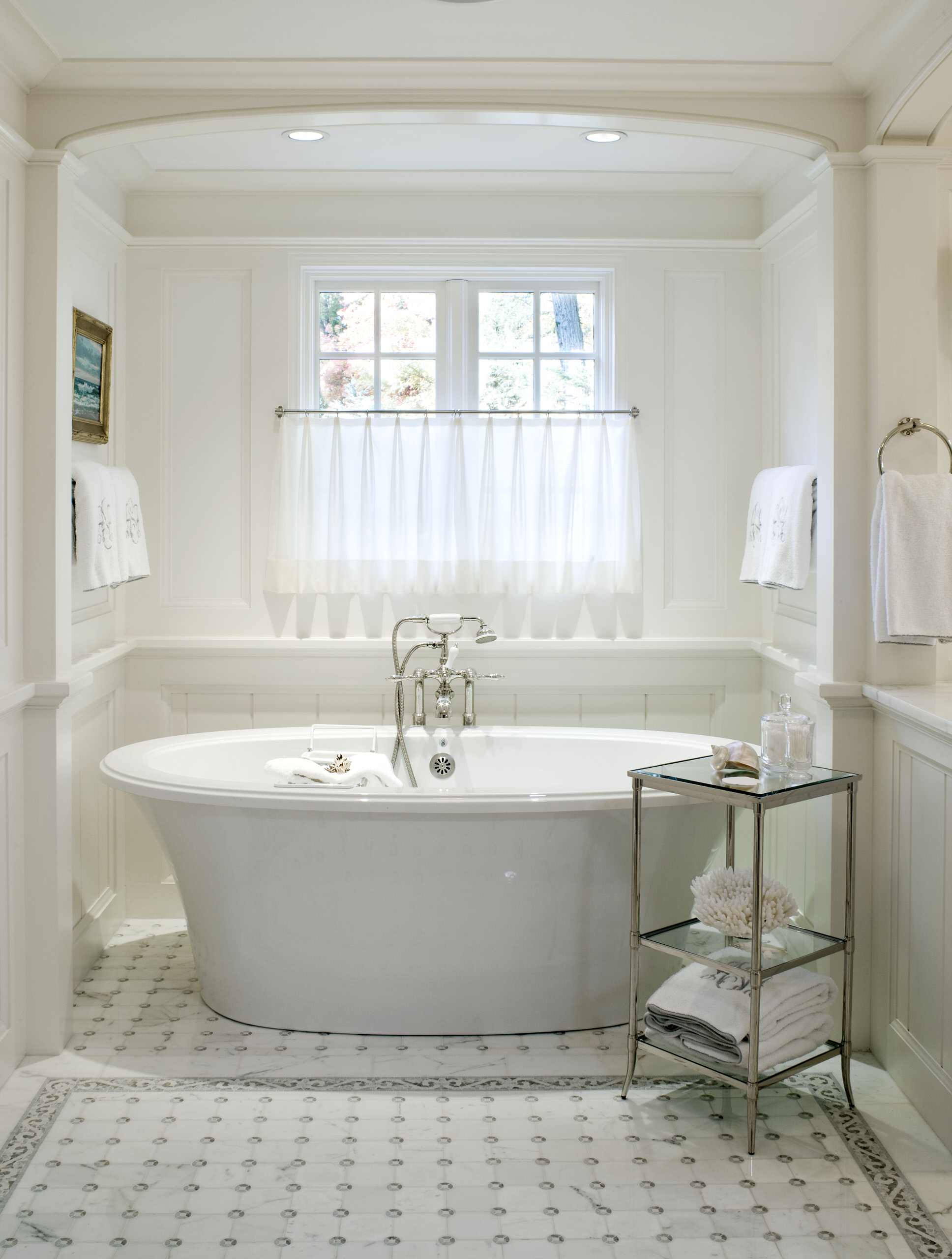 Retro feel
Bathroom curtains with warm neutrals will bring a retro aspect to the room. The classic fixtures and freestanding tub convey a vintage feel, and the textured curtain adds playfulness. Complete the look with a detail-rich Moroccan rug to intensify the theme and add a touch of visual interest.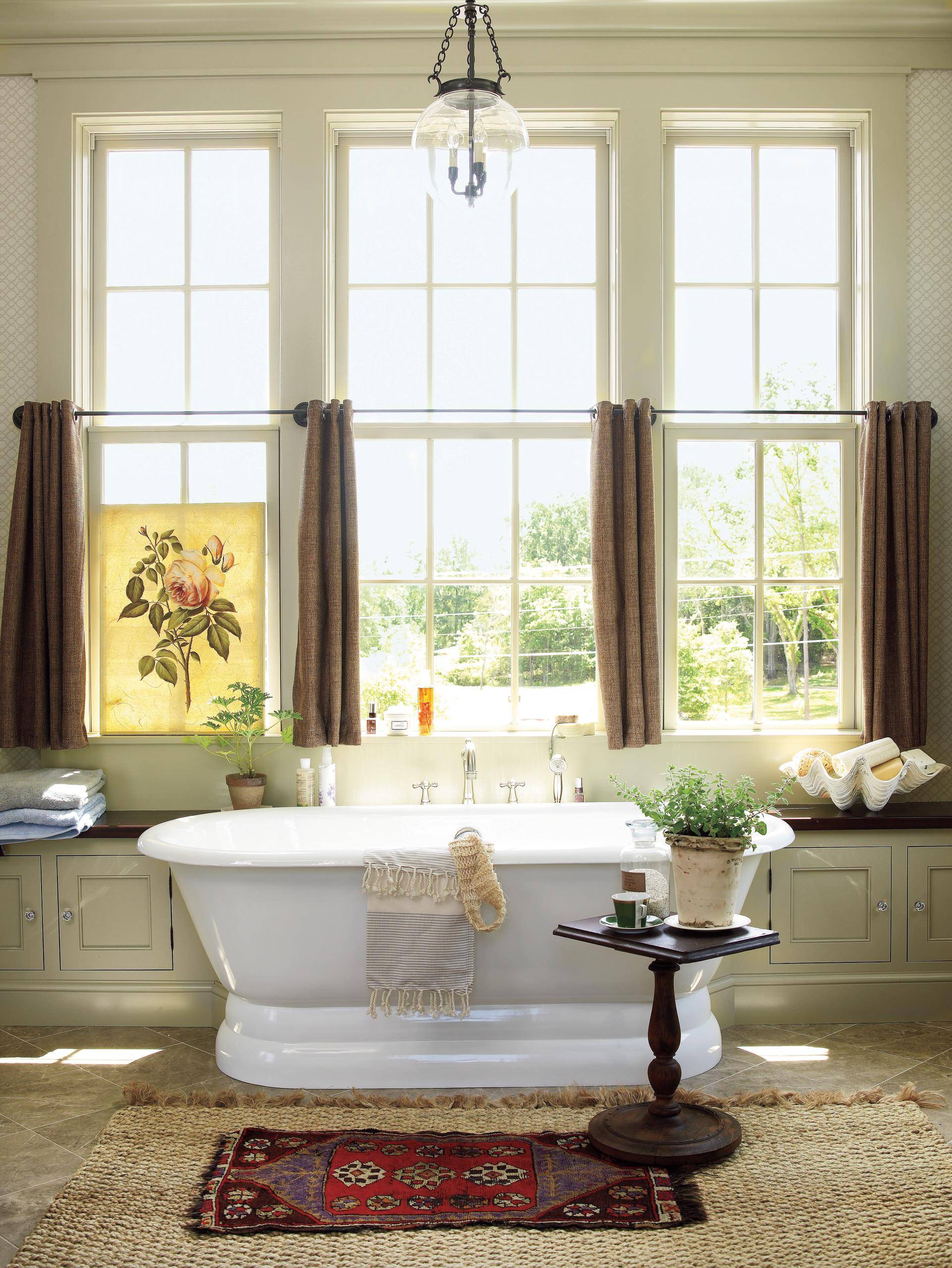 Playful pattern
The bathroom can sometimes feel too dull and sterile. If you want to revamp the space, try playing with patterns. A floral print will add a pop of color and a dose of visual interest to break down the monotony.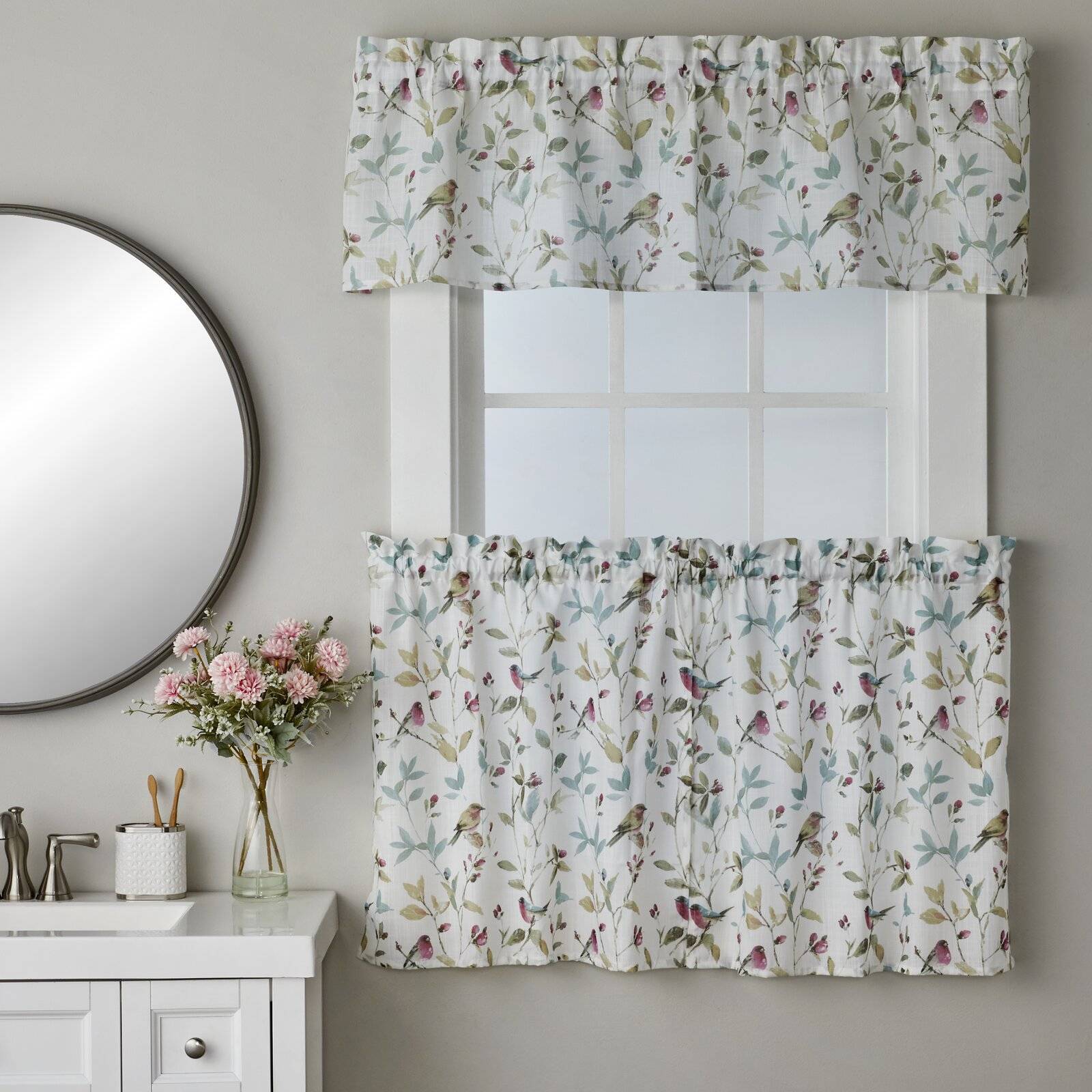 Floor to ceiling length
Every professional designer will advise you to add full-length curtains to make your space look more expensive. This smart trick will work for your bathroom, elongating the window and making the room look taller than it is. The neutral color brings a refined feel and helps create that luxurious spa-like retreat in your home.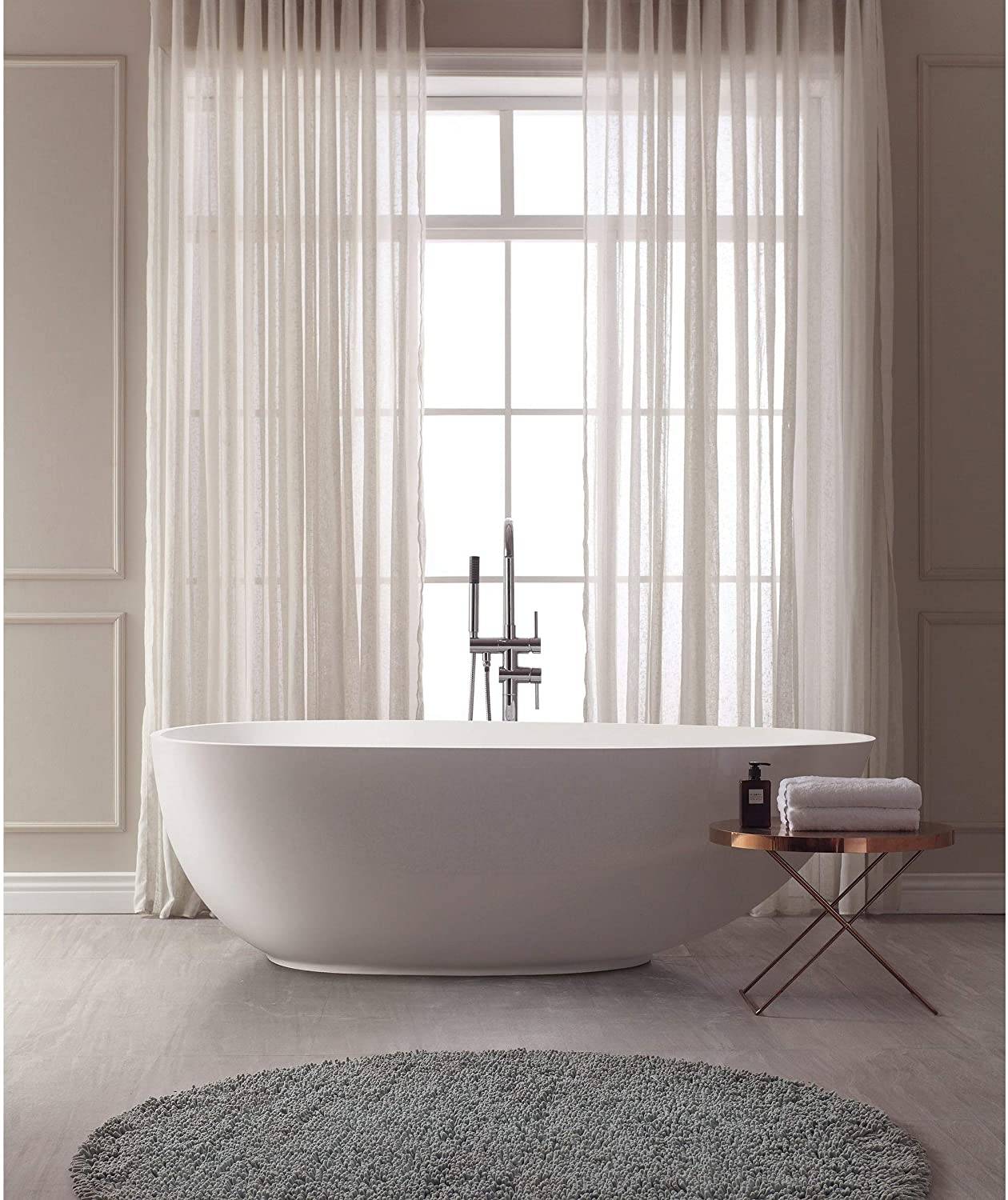 Introduce texture
Natural materials will introduce playfulness with their organic texture. Linen curtains will ideally complement an all-white bathroom and elevate the style. The bamboo blinds bring an earthy feel. The rough texture will contrast with the glossy tiles, introducing a decorative element that really stands out.