Fall is the favorite time of the year for many people who love seasonal decor. The pumpkins, earthy colors, and natural textures bring a special flair to your home. Which are the biggest trends for 2022? We share the fall decor trends spotted in the most popular blogger's homes. 
Colored glass
Colored glass has become essential for curating fantastic fall arrangements. This gorgeous golden yellow complements the fall color scheme, while the string lights help create a cozy atmosphere.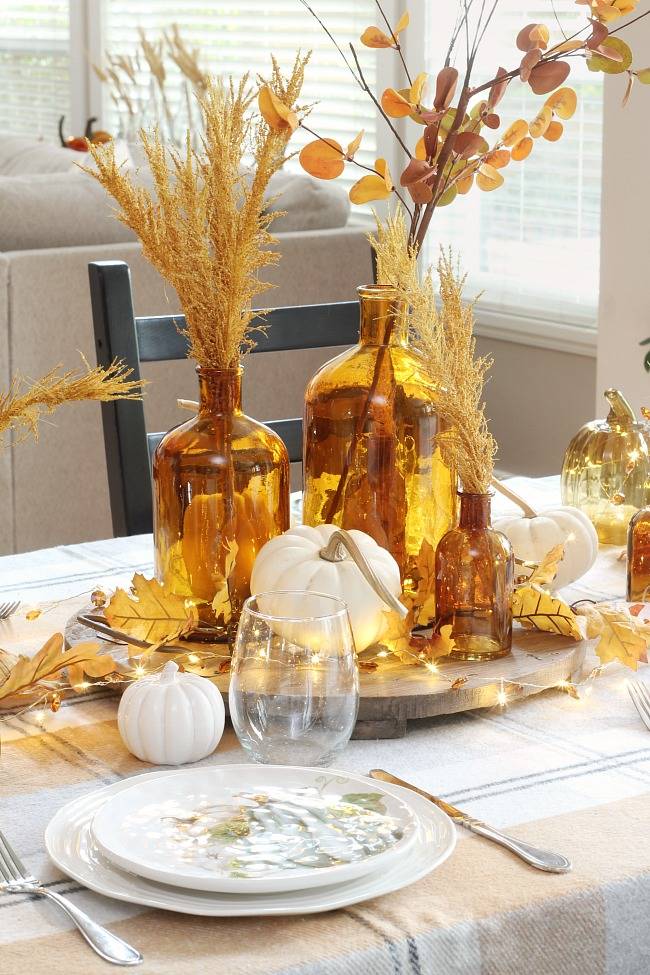 Decorate those awkward corners
When an empty corner in your home feels plain and dull, it is time to revamp it. At Tater Tots and Jello, they enhanced the stairs with pumpkins, an excellent way to bring fall magic to every corner of your home.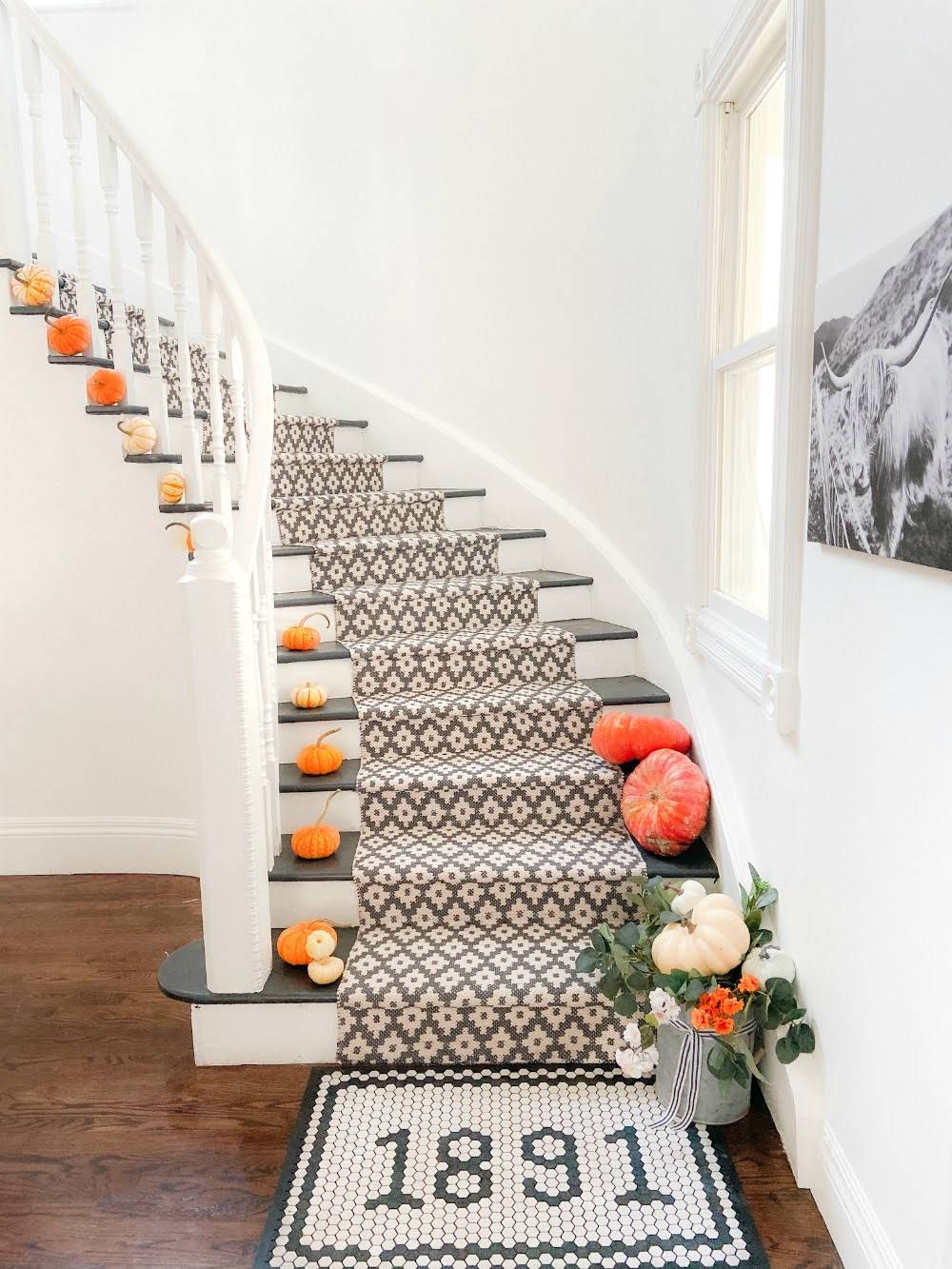 Find fall decor that matches your style
Just because orange doesn't fit your color scheme, it doesn't have to mean you should completely skip fall decor. We love how these home decor bloggers found ways to match fall decor to their signature style. This example perfectly combines fall charm with refined modern style.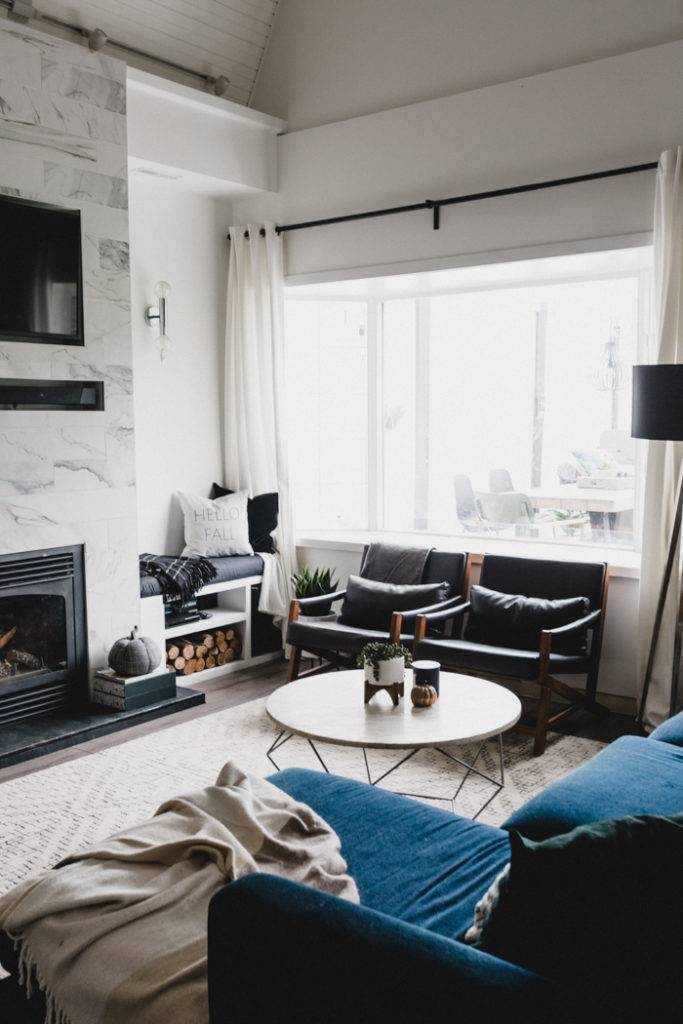 Natural elements
With an abundance of natural gifts during this season, implementing them in your decor theme is a great idea. Wooden decor, fall foliage, and cozy woolen throws will set the fall mood in your home.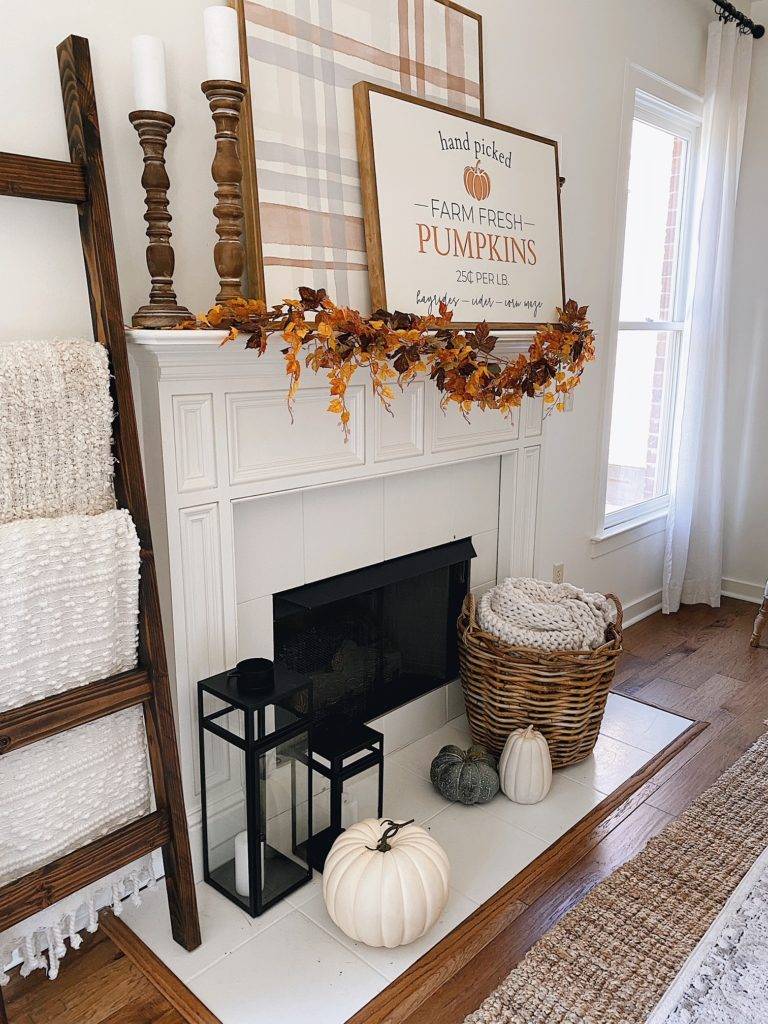 Dry Flowers
When hydrangea season is over, don't throw them immediately. Home decor bloggers found lovely ways to use dried flowers that fit in perfectly with the fall theme. Plus, you'll save so much money using your own flowers.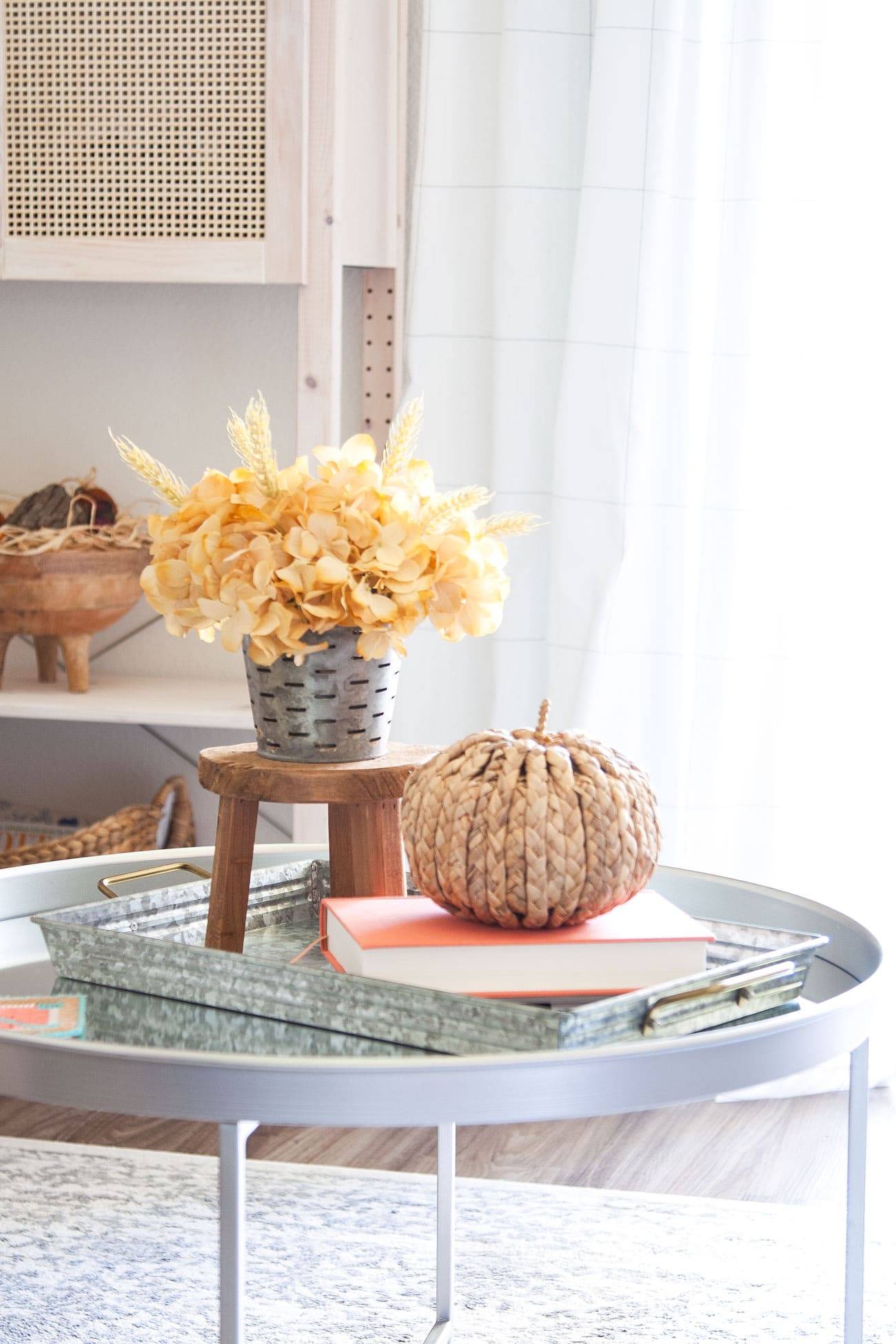 Front porch decor
If you have a front porch, decorating it is a must for fall. The front door will look more welcoming when adorned with pumpkins, fall flowers, lanterns, and baskets. This checkered doormat is a charming detail that matches the theme.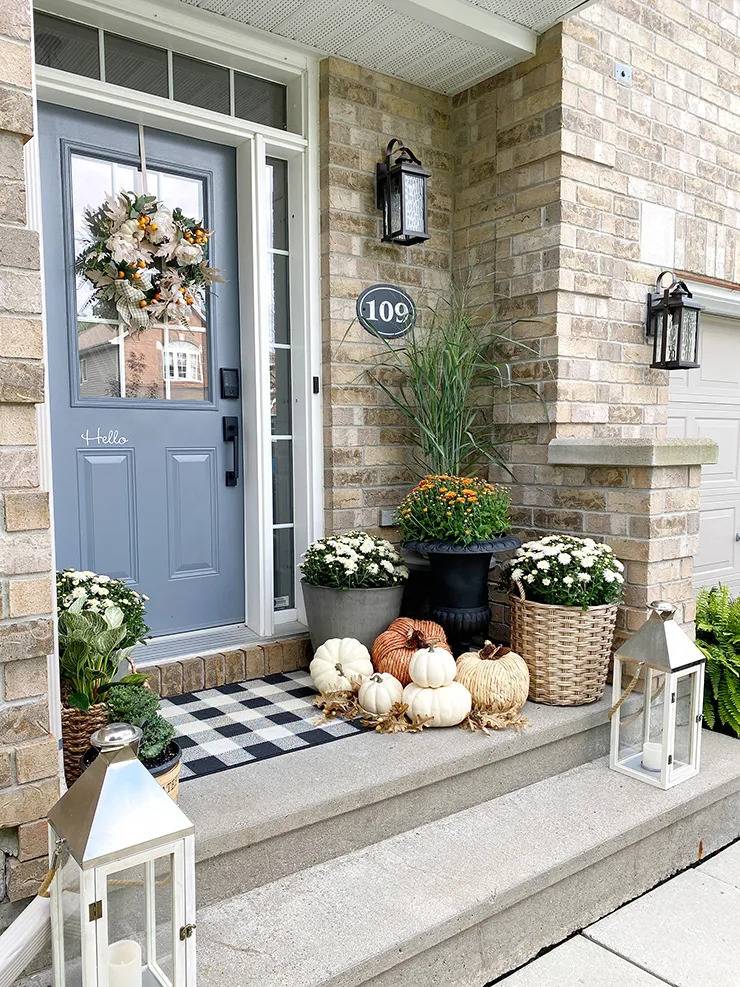 Table setting
A nice table setting can certainly elevate the atmosphere during the holidays. Woven placemats and a curated centerpiece are enough to set the fall mood in your dining room.
Fall kitchen decor
Don't forget about the kitchen when sprucing up your home for fall. A DIY pumpkin made of jar lids displayed on a cake stand will make an adorable autumn statement, while a basket with apples on the countertop is another way to introduce fall decor to your kitchen.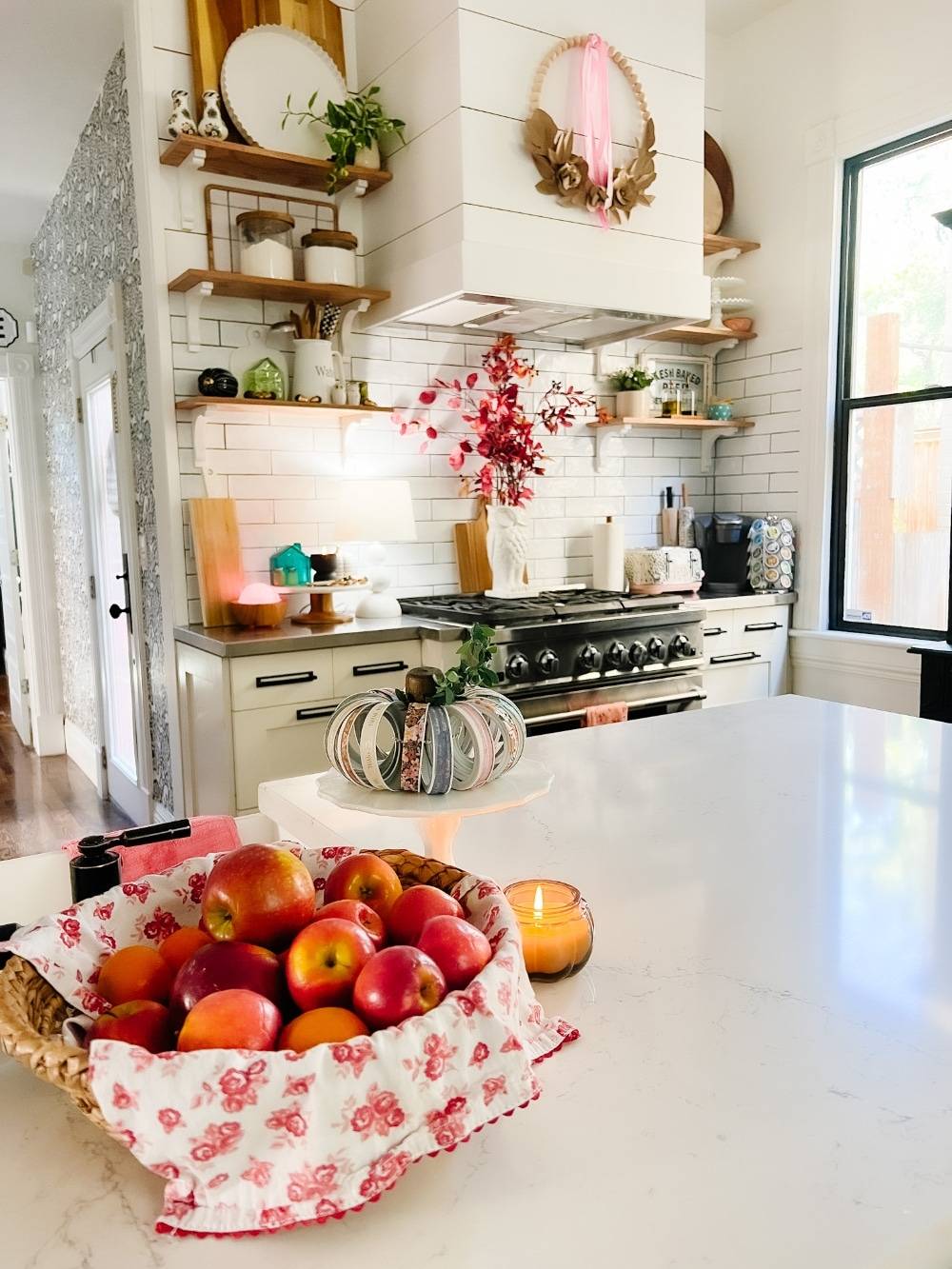 Velvet pumpkins
Faux pumpkins dressed in plush velvet are a massive trend in fall decor. From rusty orange and deep emerald to wine tones, we've seen many gorgeous colors that add elegance.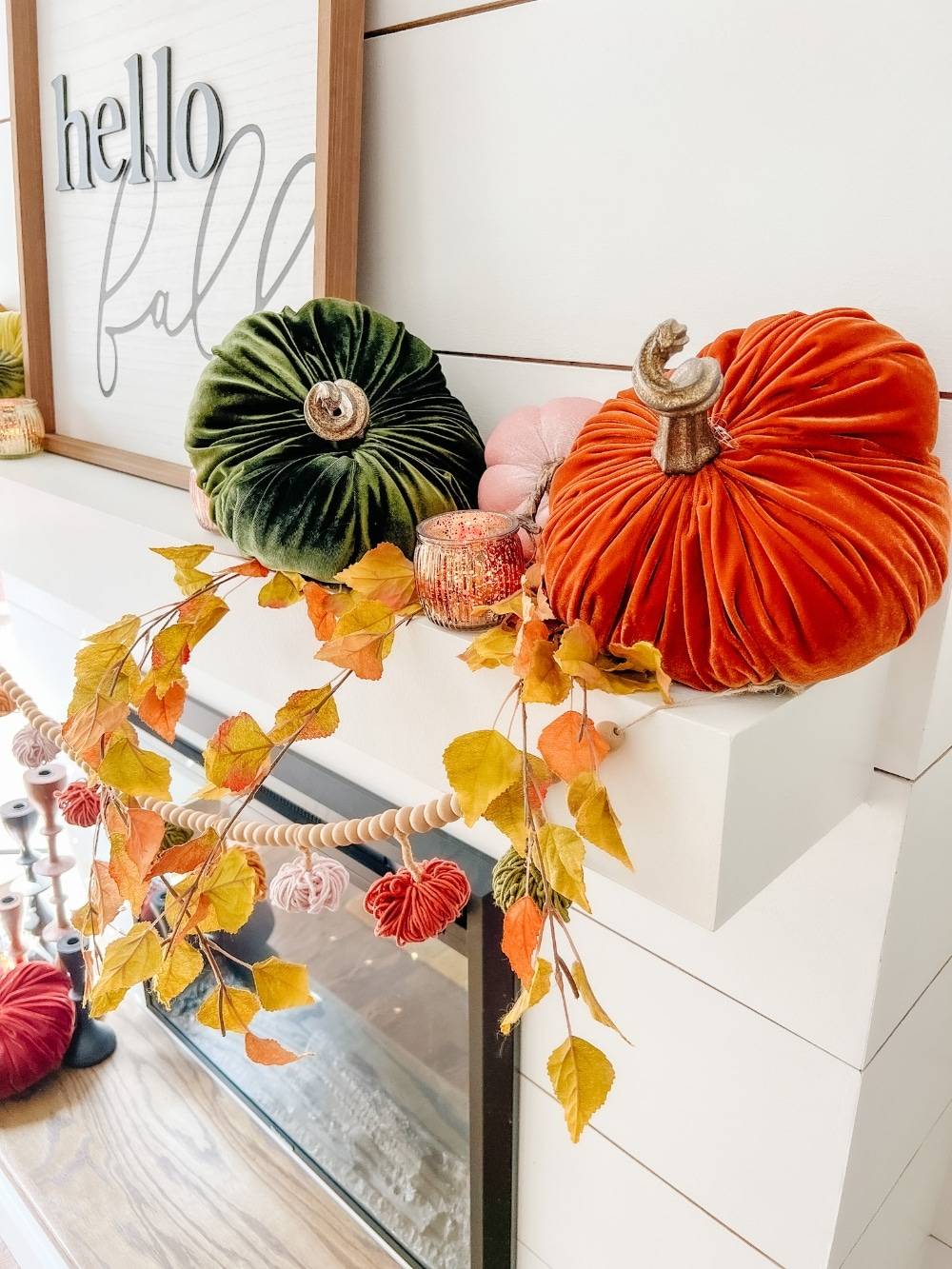 Fall wreaths
Wreaths aren't only reserved for Christmas. With a little touch-up, you can turn that plain green wreath into a stunning fall decorative piece. Whether it's hung on the back of a bar stool, the mantel, or a cabinet, a wreath brings the holiday fair into your home.