Now that you have finally decided on your new windows, it is time to prepare for the installation. The first thing you should do is make sure that you have all of the supplies that you will need. You will also want to make sure that there is enough space in the room for your contractor to work comfortably. It is also a good idea to remove any items from the window area that could potentially get damaged during the installation process.
1. Confirm Details With Your Contractor
source: pinterest.com
The first step is a simple one: confirm all details with your window replacement contractor. It's a good idea to do this two days before the scheduled installation is to take place. Confirm that the date is still good, and what time your installer can be expected to arrive.
2. Move Items Away From Windows
It may seem obvious, but people often forget to clear out space around windows before they have something installed. You'll need to move items like blinds, drapes and furniture, but anything that you've put on the floor in front of your window (even artwork) should be moved at least a few feet away.
3. Keep Kids and Pets Secure
source: pinterest.com
If you are planning to have your windows replaced, be sure to leave your pets and children with friends or family to avoid any accidents. Although installers will be in and out of your home all day during the installation process, it is possible for pets to escape. At the same time, young children may come across materials they shouldn't touch while their parents are distracted.
4. Give Your Contractor a Rundown
When it comes time to install your replacement windows on the day of your installation, run through the project with the project lead one last time to make sure nothing will be missed. Show them where the new windows are going, and let them know of any concerns you have. This is a good opportunity to discuss how the project will flow, confirm that the replacement windows are exactly as you ordered and how to handle any out of scope repairs.
5. Give Installer Room, But Be Available for Questions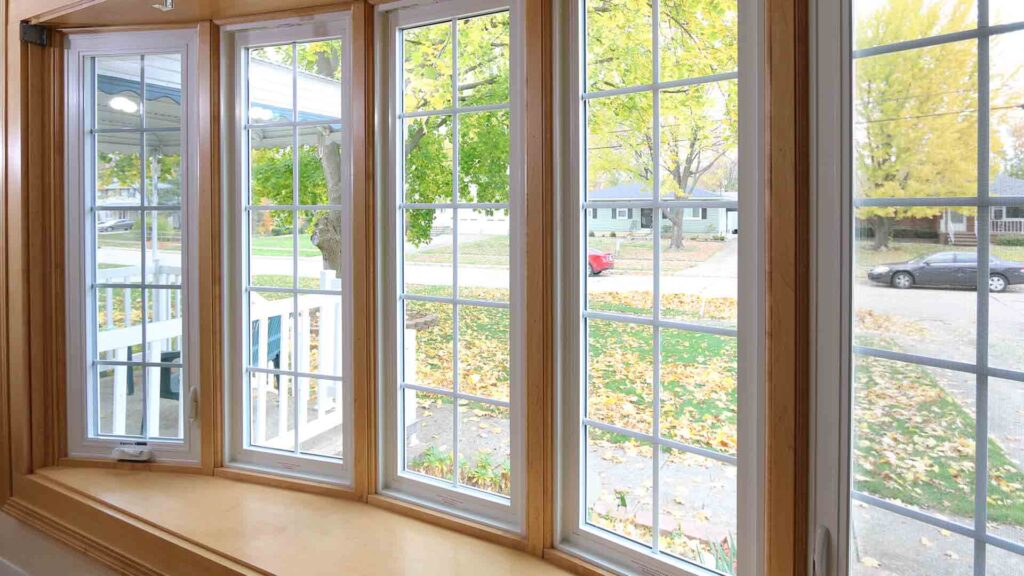 source: pinterest.com
Now is the time to sit back, relax and enjoy the show. If you have any questions or concerns, do not hesitate to ask your installer. If you are not able to be present on the day of installation, make sure your installer has your phone number in case of emergencies.
6. Expect Some Mess
During a window replacement project, some mess can be expected. However, your window installers should take reasonable precautions to avoid damage to your flooring and furnishings, such as having drop cloths inside your home under the windows. Most installers will move the old windows to the outside of your home and then dispose of and clean-up as part of the project scope.
7. Final Inspections
source: pinterest.com
When the replacement windows have been set in place, your team should begin to install exterior trim or cladding on your windows. Once that is done, your replacement window installers will clean up after themselves by removing any debris and tools from inside your house. It's time for you to inspect each window thoroughly.