Bringing a contemporary edge to office seating, Humanscale have partnered with textile innovators Kvadrat to offer new upholstery choices for its Freedom chair collections.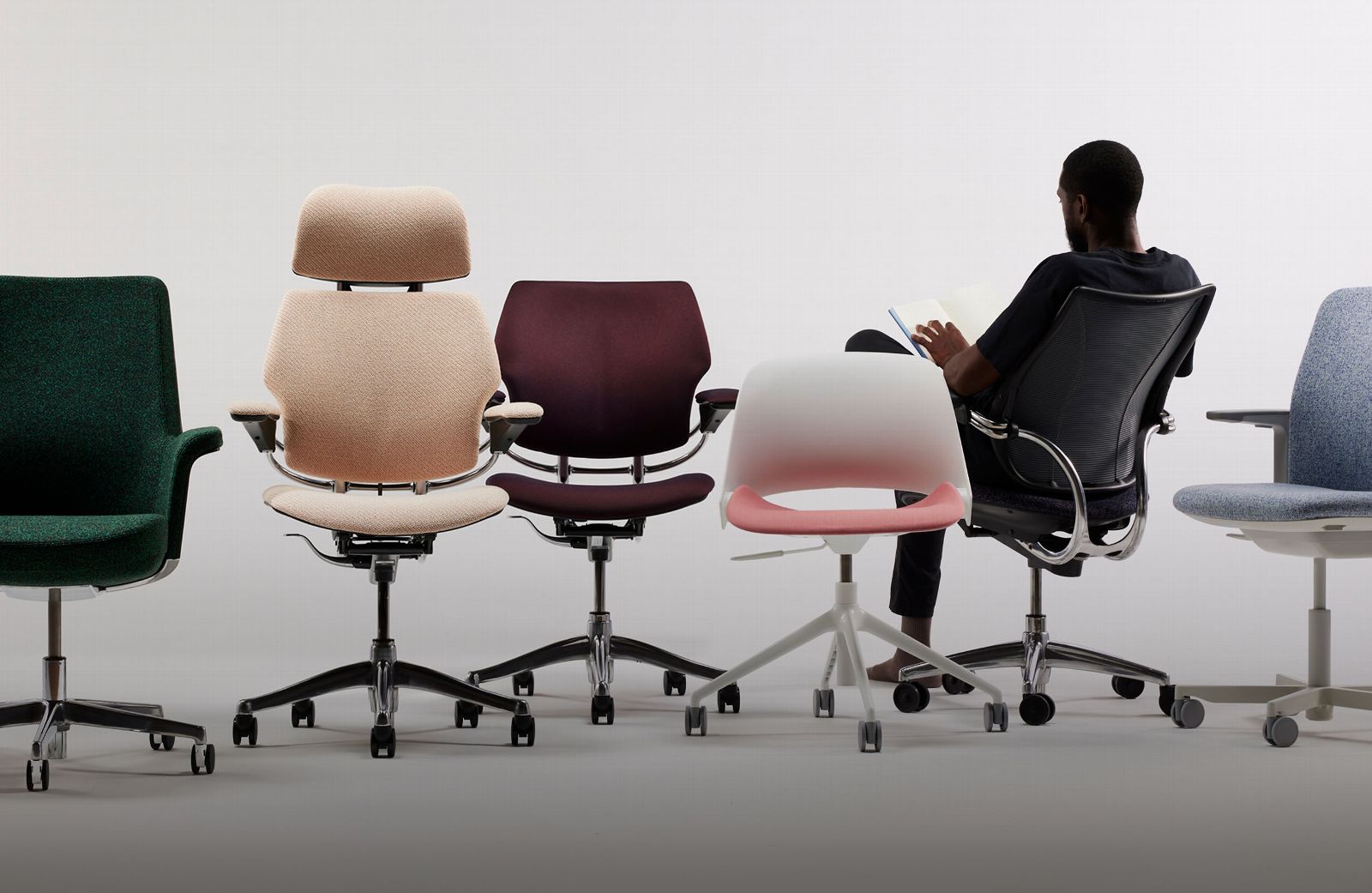 Pioneers of ergonomic workplace furniture design, US manufacturers Humanscale have announced a new collaboration with Kvadrat, the Danish textile design brand, to add a selection of contemporary fabrics to its Freedom seating collection. Selecting nine textiles as part of a customisable offering for its clients, Humanscale is hoping to increase the use of colour, pattern, and texture within workspace interiors.
The two industry leaders, renowned for innovation and high-performance design, align through shared values of longevity and sustainability with the collaboration resulting in superior ergonomic comfort and an updated and modern aesthetic. Announcing the global partnership yesterday, this is set to be just the beginning of the affiliation with new fabric options being added to other existing seating collections in early 2024.
As our working lives become a lot more fluid, with an increased amount of time spent working from home, prioritising ergonomic comfort is key to maintaining a healthy posture. However, with the industrial aesthetics of such chairs often meaning a compromise on our personal interior tastes, this brings a new dimension to the sector where wellness and style are balanced perfectly as one. The choice of textiles, which includes a wool boucle and a recycled polyester fabric designed by leading names such as Raf Simons, Patricia Urquiola, and SAHCO, continues to push the boundaries of innovation while mirroring Humanscale's responsible approach to manufacturing through using only the finest raw materials to increase durability and minimise its environmental impact.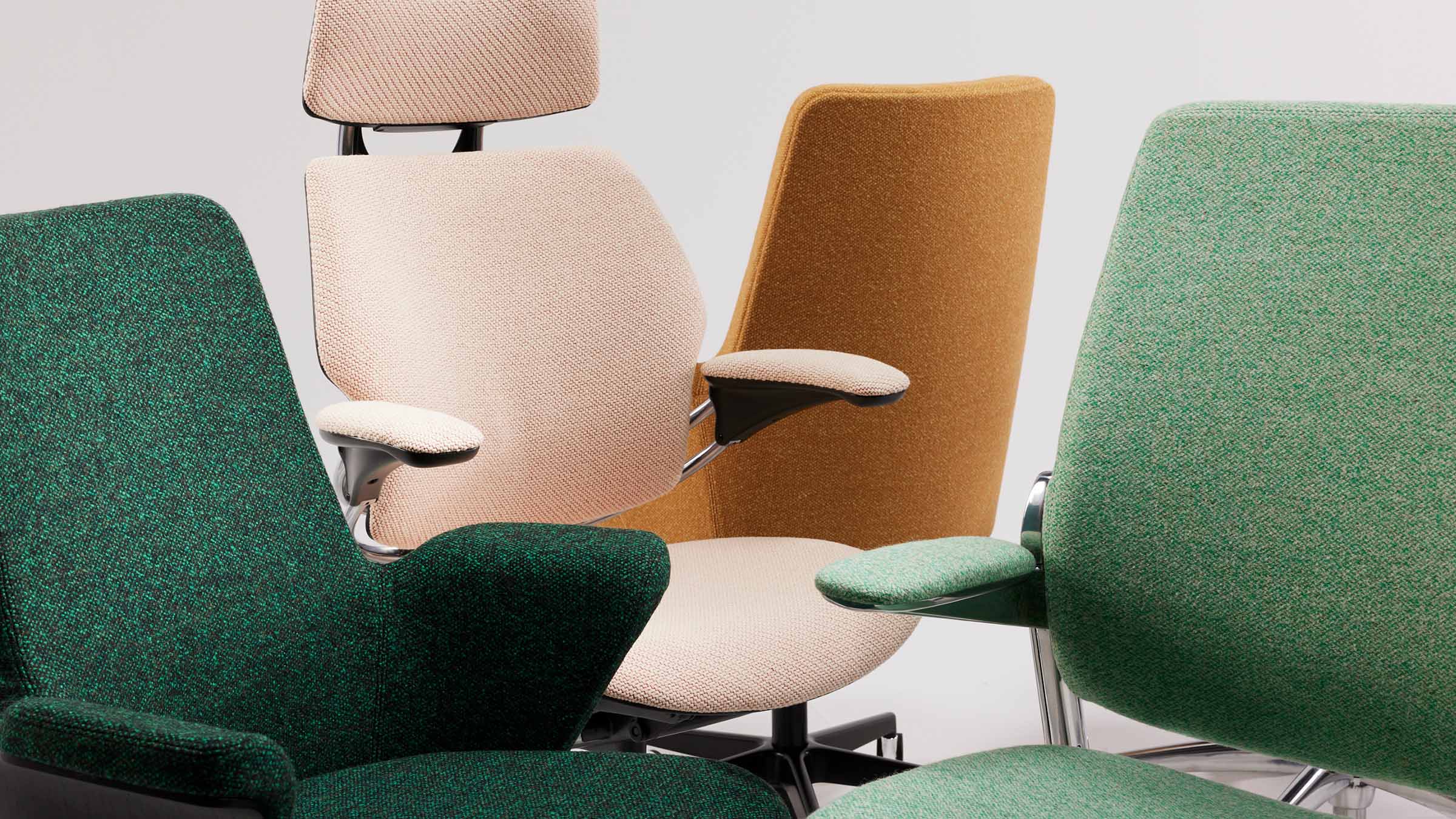 The Freedom Chair, originally launched in 1999, has become a favourite within Humanscale's vast collection of workplace designs. Automatically adjusting to each user, according to body weight through the simple laws of physics, the chair's sophisticated ergonomics can now be enjoyed even more across offices, homes or co-working spaces while allowing for individuality to shine through its bespoke fabric selections. "The collaboration marks an exciting creative journey to ignite meaningful change on an industrial scale," states Todd Bracher, the Creative Director of Humanscale. "Our shared values of design innovation, longevity and sustainability make this partnership a perfect fit."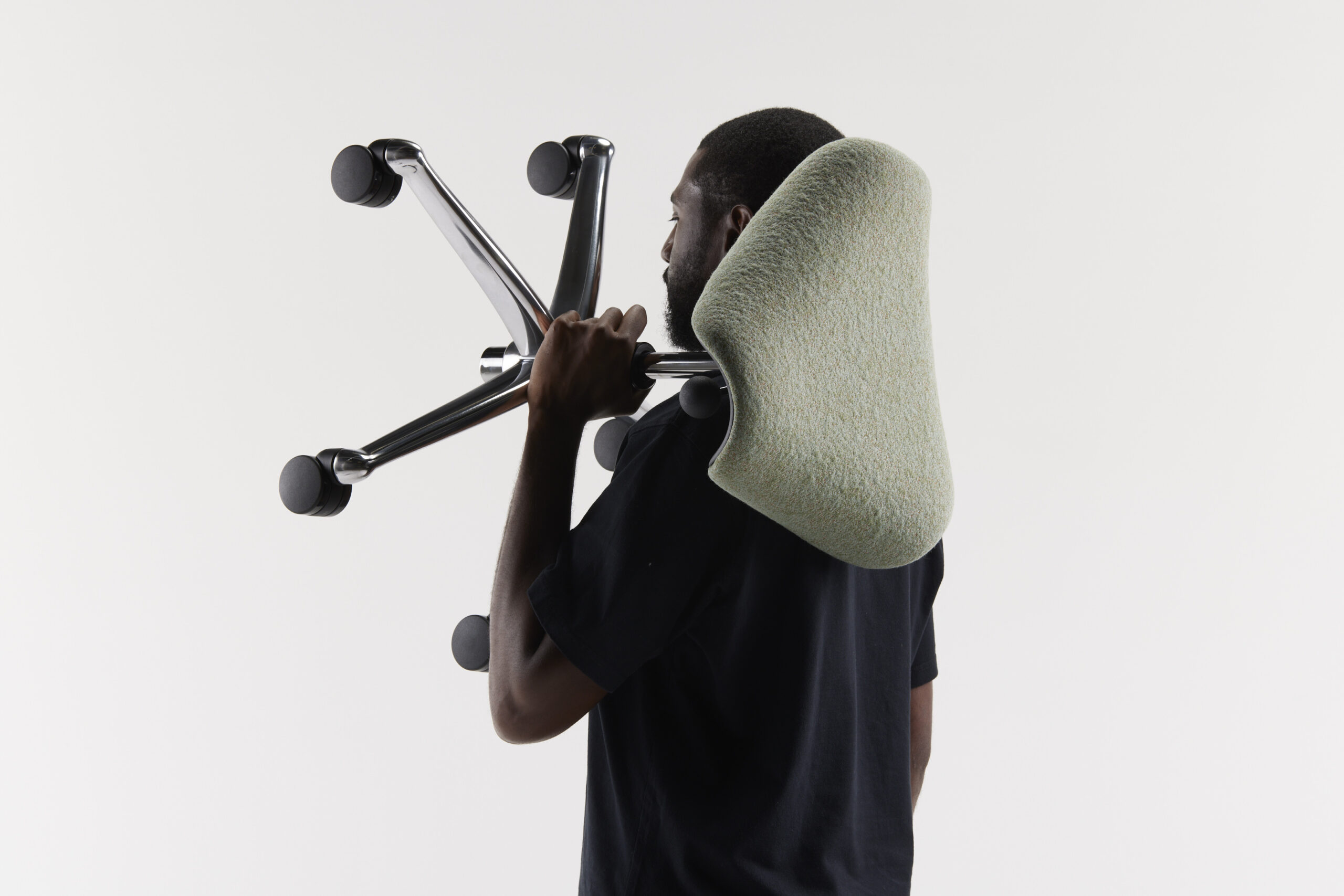 With collaborations often helping to push companies even further, they can be instrumental when embarking on a journey to reach environmental targets without compromising the quality or aesthetic of a product. In this instance, with both companies placing a strong focus on responsible manufacturing standards, it is great to see the wider positive impact this could have on workplace design across the globe. And, if you thought you'd have to compromise on ergonomics in your home office, or style in the workplace, fear not, as these customisable creations provide you with both solutions at once, and, from manufacturers that are dedicated to reducing their environmental footprint year on year.
Discover the collaboration for yourself here.
Images courtesy of Humanscale.