If the space under your stairs is sitting empty, you are letting all of that valuable square footage go to waste. Why not use every inch of the available space efficiently and squeeze in some extra storage? In this post, we share the most creative ideas for optimizing under-the-stairs storage! 
Under-the-stairs drawers
These drawers are a bespoke solution that will utilize that empty space. The pull-out drawers are convenient for storing clothes, shoes, or luggage. Whether you need extra entryway storage or even want to convert under-the-stairs space to a dry goods pantry, this storage solution is a very convenient choice.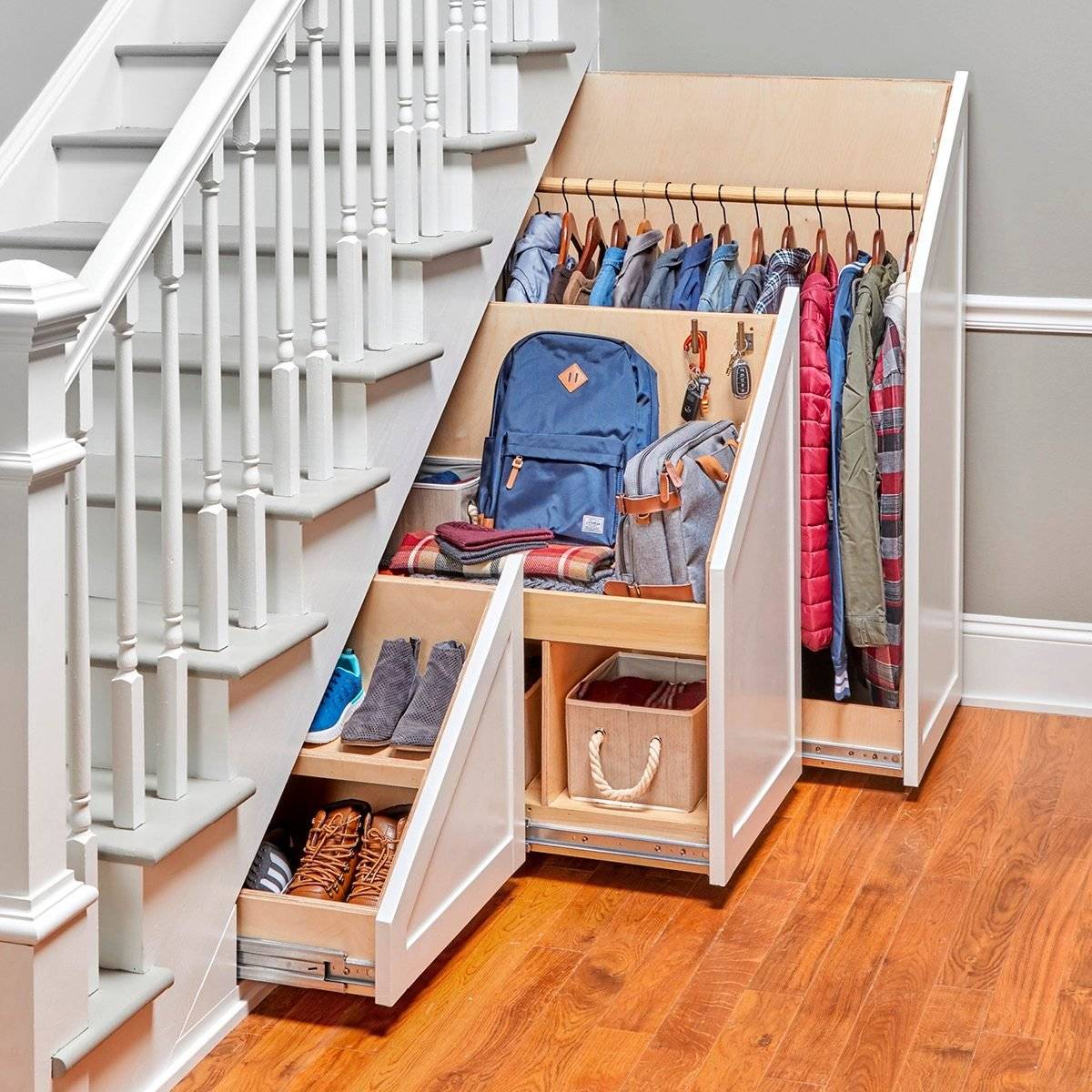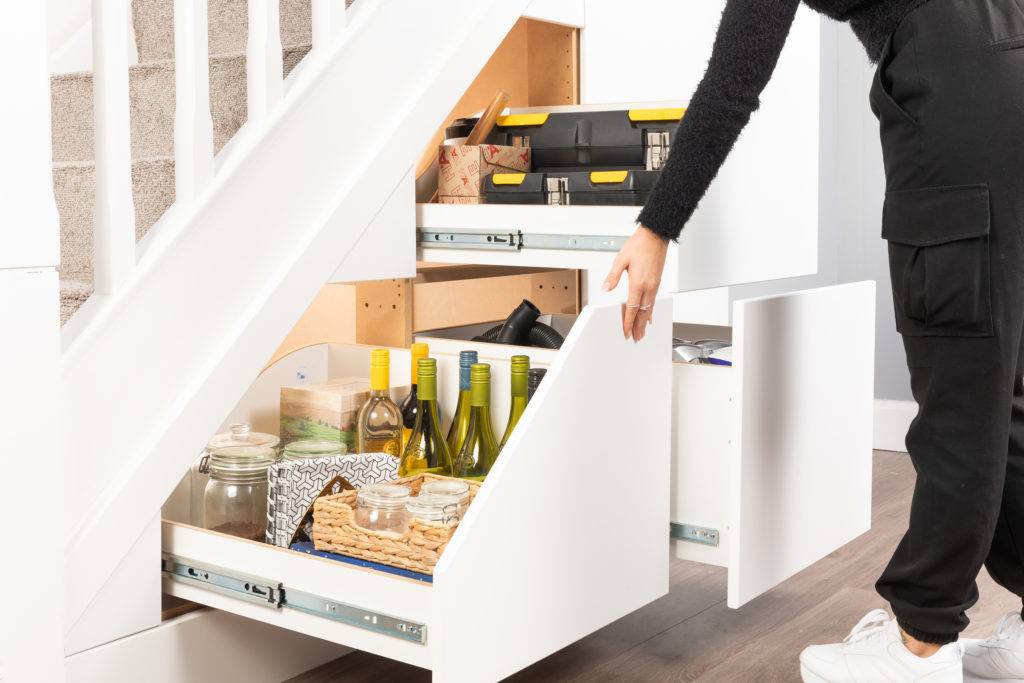 Playroom
A playroom is a space where kids can unleash their creativity and enjoy themselves for hours. This intelligent addition will house all the toys and keep your living room tidy and pristine. Make sure to provide storage baskets and drawers for toy organization.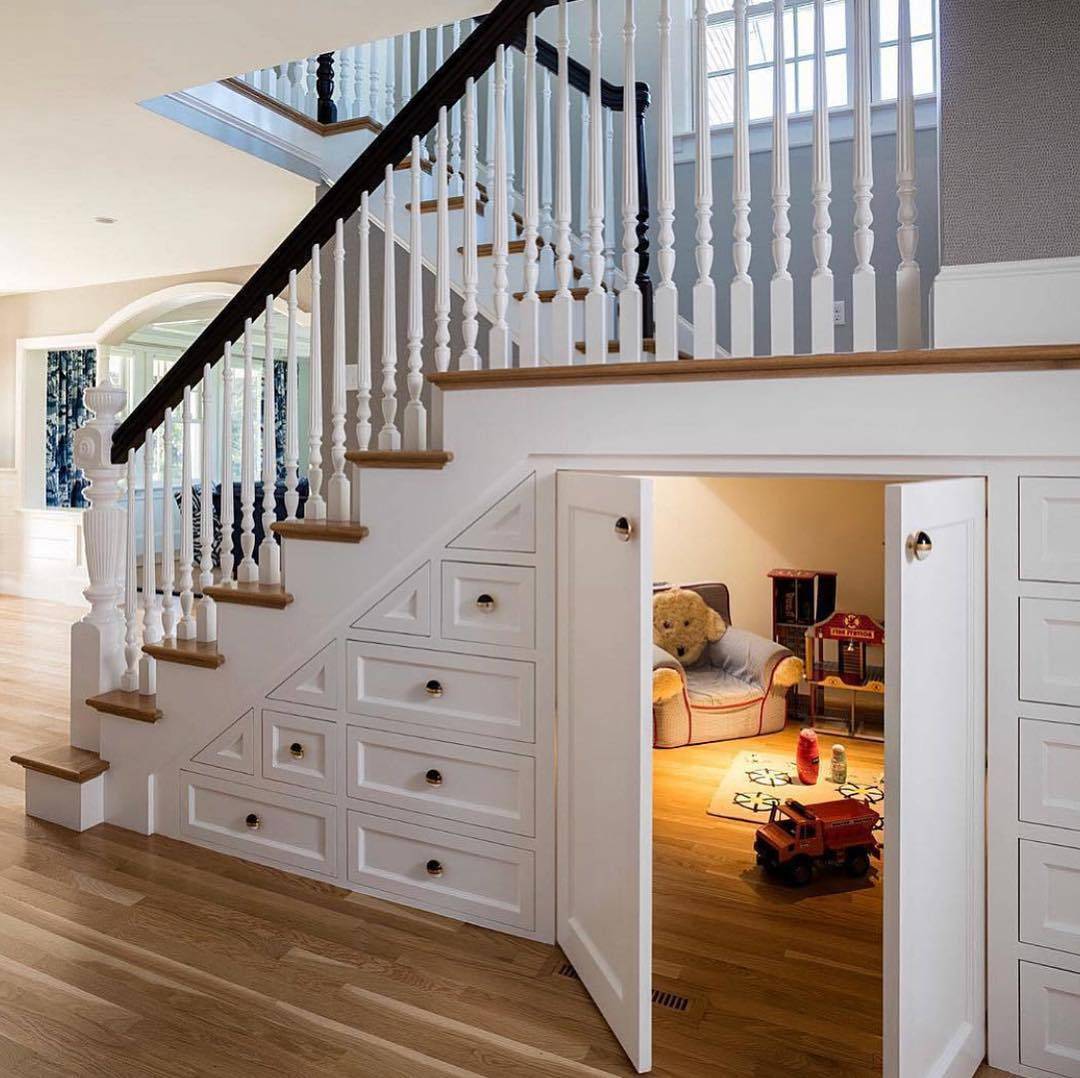 Pet room
Give your pet the privacy and quiet it needs with a tiny pet room under the stairs. The enclosed space will conceal the cat litter box and keep away any unpleasant odors. Also, you could add storage space for food, leashes, brushes, and other pet essentials.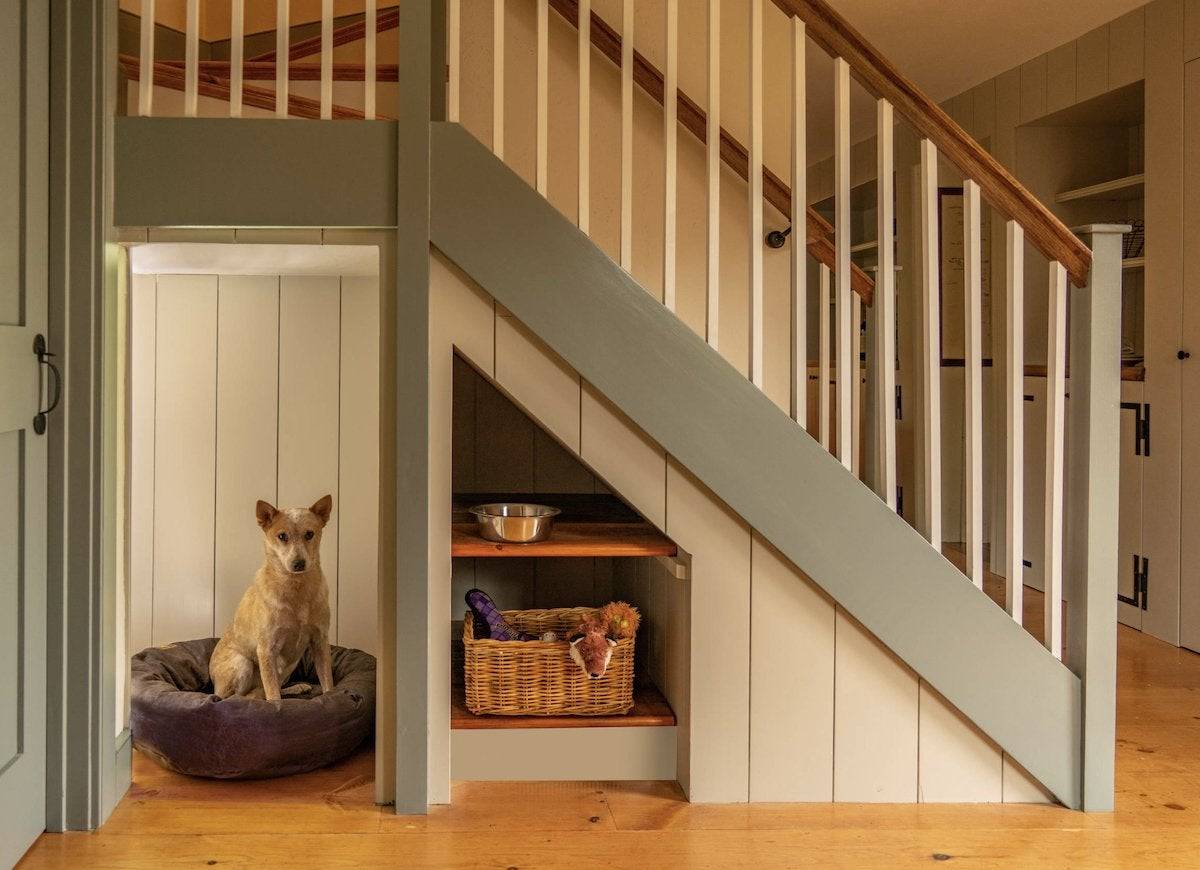 Extend your kitchen
A lack of storage options can make your small kitchen messy and untidy. Try extending your kitchen to the space under the stairs for maximum efficiency. We love how this refined design complements the kitchen while offering extra storage space.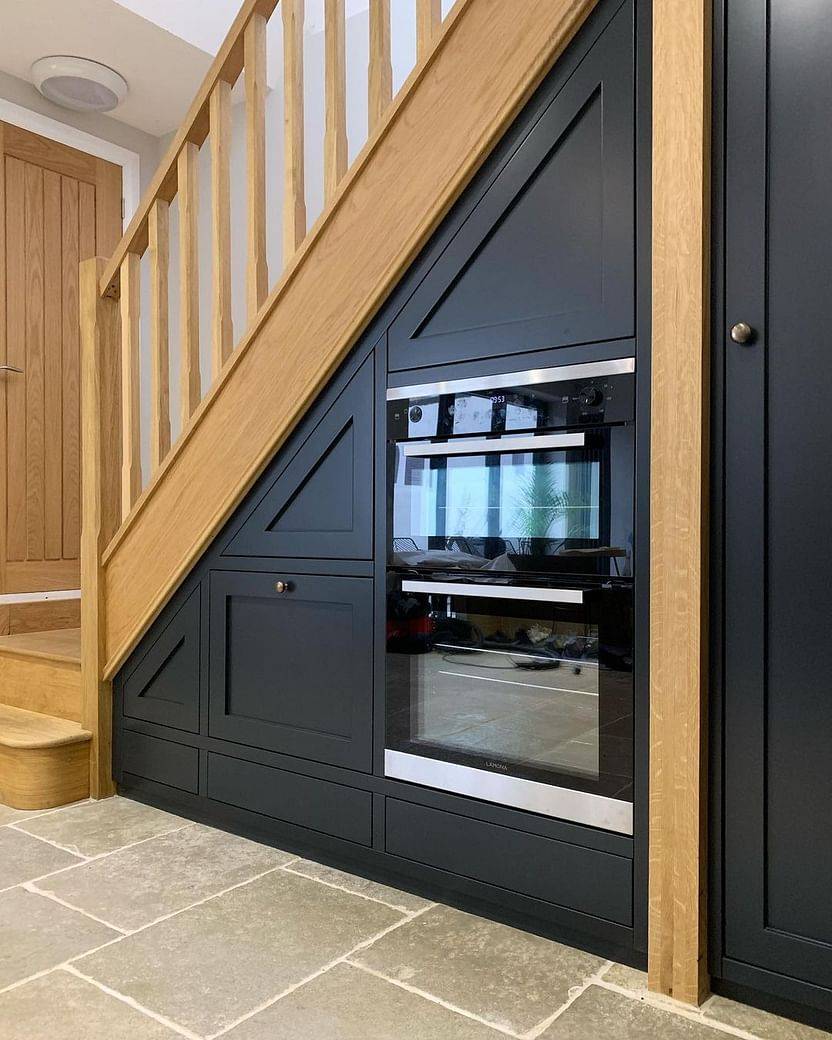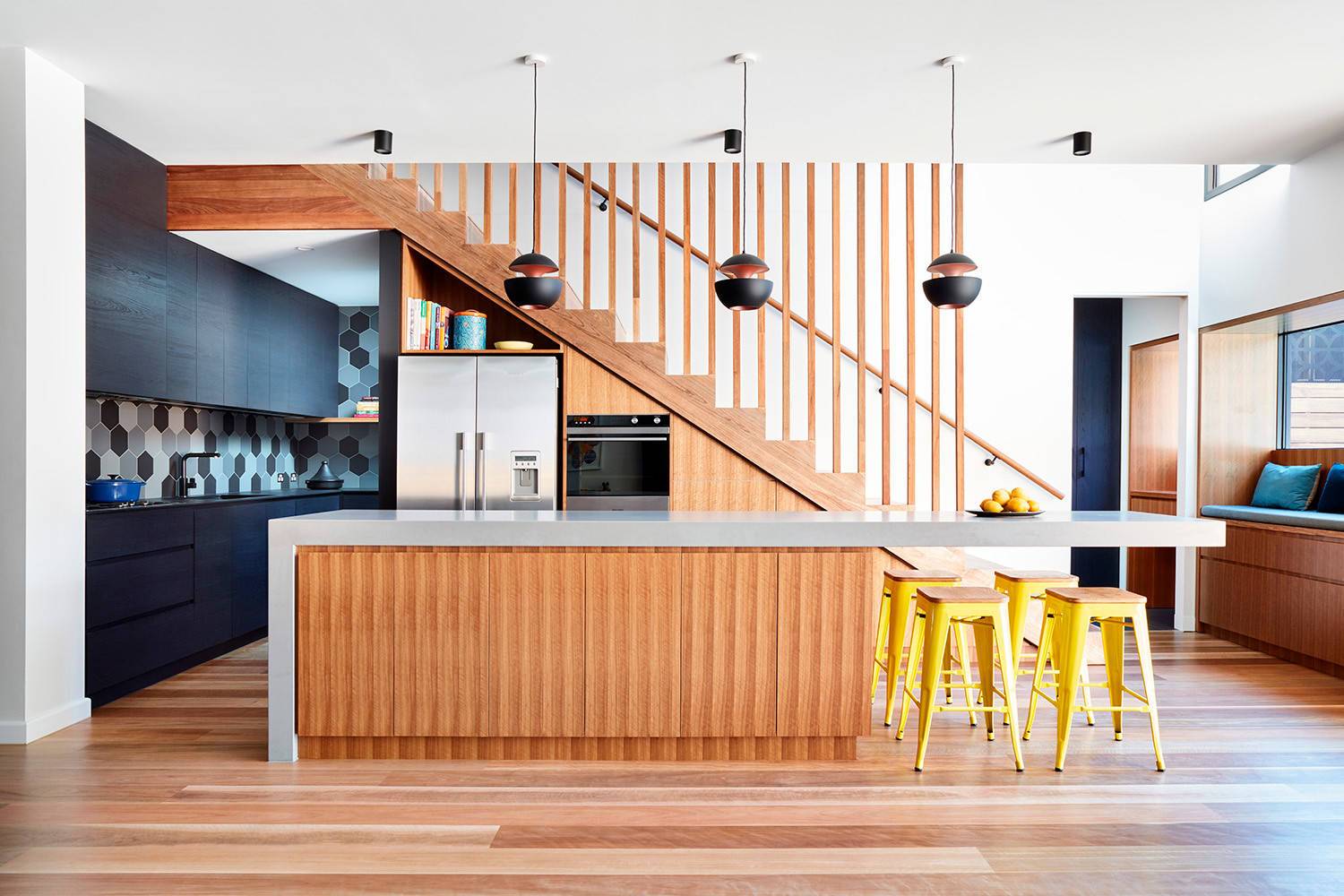 Curated shelving
Consider some shelving if you want to add a decorative touch to the space under the stairs. Display your fine pieces and style your shelves tastefully for the best impressions. 
This curated shelving by Melanie Jade makes a bold focal point in the space. The patterned wallpaper perfectly compliments the white shelves, while the gold accents add a touch of elegance. The woven baskets introduce a dose of texture while providing an additional storage option to conceal everyday clutter.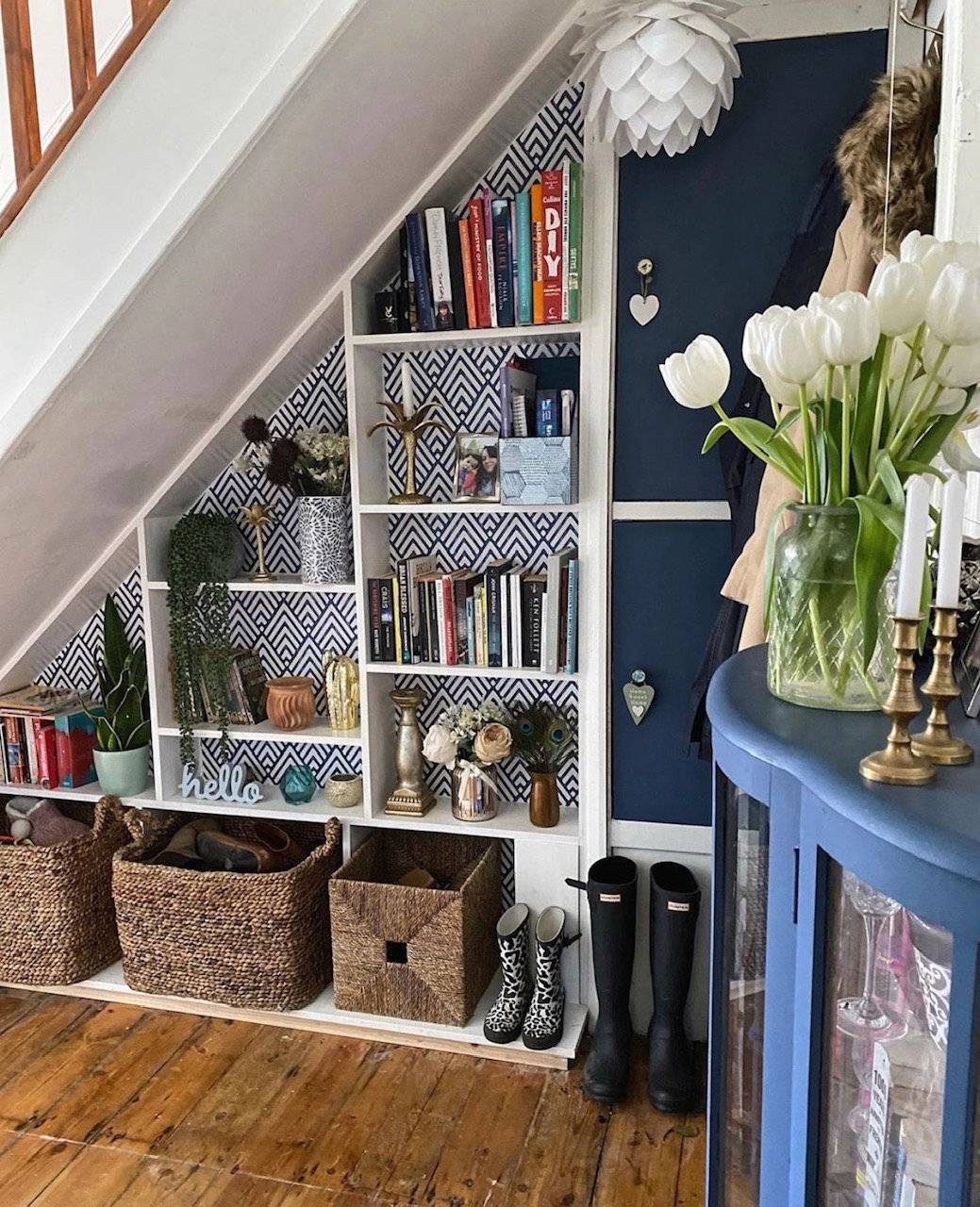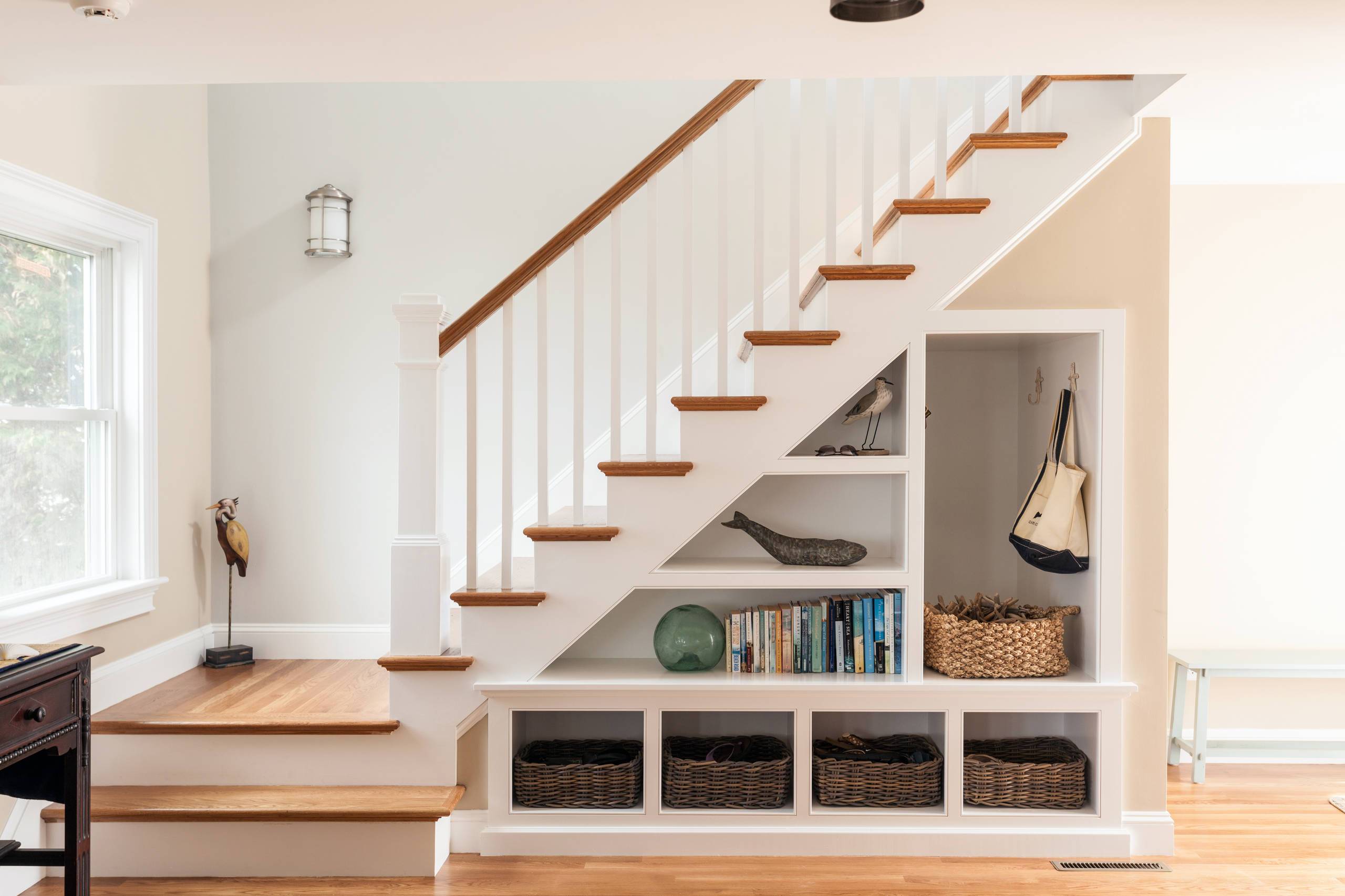 Utility room
If you don't have enough space for a separate utility room, the area under the stairs can solve your problem. You could fit a compact washing machine and store your cleaning supplies to have them within arm's reach but out from sight.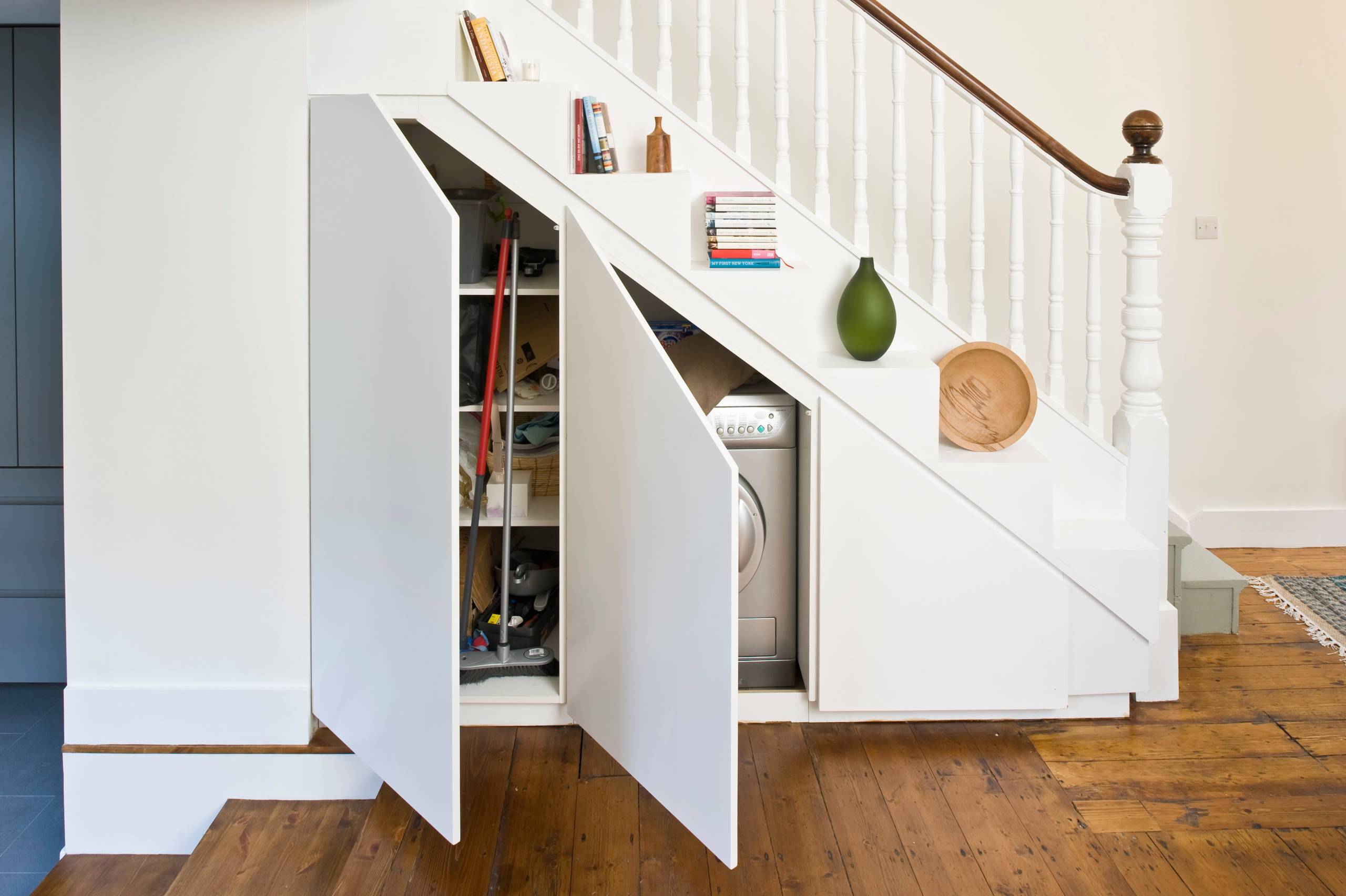 TV unit
Many homeowners want to have a fully equipped media room that offers entertainment options for the whole family. Take advantage of the available space under the stairs and add a TV unit. This setup will take your entertainment to the next level.