Luxury vacation rental property can be a profitable investment, but only if you're carefully managing the home's online listing, bookings, guest experience, and cleaning process. For most property owners, this management process is significantly more than they can handle on their own. Vacation rental management companies help homeowners with this process of setting up their online listings, managing bookings, and ultimately improving the guest experience. By signing up with a vacation property management company, you'll see a jump in bookings and visibility, increase your profits, and allow your guests to benefit from the luxurious features of your property without having to lift a finger.
Though signing on with a vacation rental management company comes with a range of benefits, many property owners can't afford to pay for these services when they're just getting started. As a result, they'll usually end up listing their property through platforms such as Airbnb and Verbo to begin turning a profit. If you're considering adding your property to one of these platforms, there are several ways you can optimize your listing to ensure an increase in both bookings and guest satisfaction. 
Marketing Your Property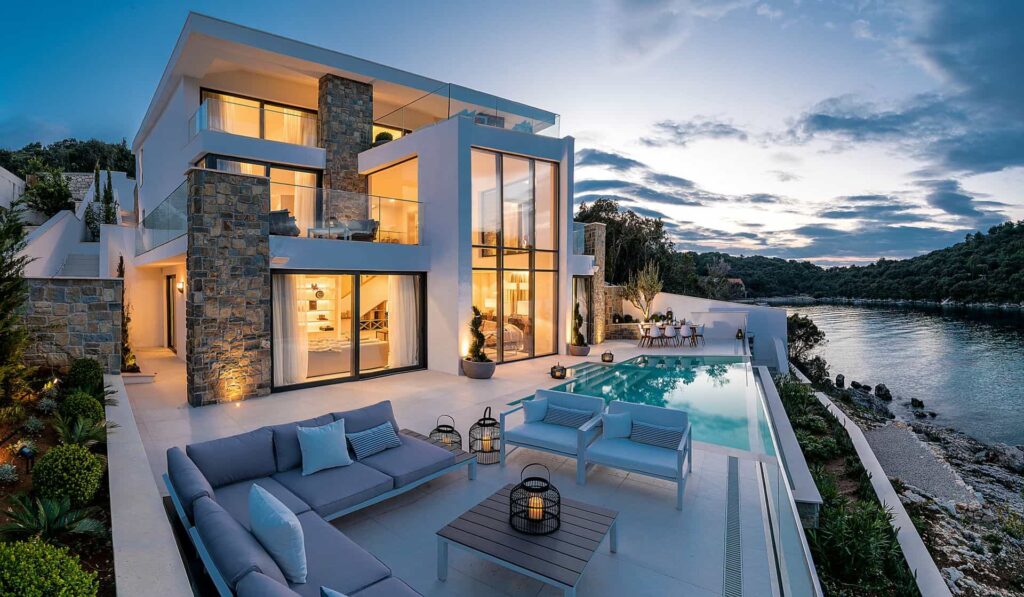 source: luxatic.com
The online presence of your business should do more than just attract vacationers. It should speak to the luxurious nature of your property and showcase the home's value compared to other homes in the same area. For regions such as Arizona and California, where luxury vacation rentals are most common, you'll need to stand out from the crowd. Here are a few ways you can get started with creating a standout property listing.
Modernize Your Furnishings and Appliances
Before listing your home online, you'll need to set the appearance of your furniture and appliances in order. Sometimes, this may require the services of a professional interior designer or decorator. In other cases, you may need to remodel entire spaces. The kitchen is the number one target for this type of project most of the time. Everything in the vacation rental space should look and feel luxurious. Not only is this process assistive in creating a luxurious stay for your guests, but it's also essential to do before photographing your property so that it attracts the eye online and increases bookings. 
Hire a Professional Photographer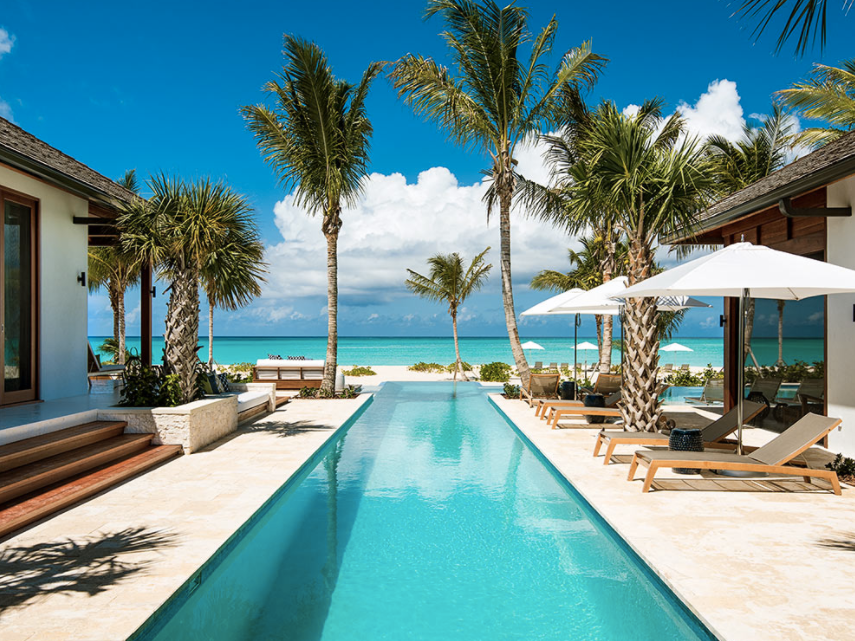 source: insider.com
Professional photographs of your vacation property are essential to creating an effective online listing that drives bookings. These photographs should highlight what sets you apart from the other property listings in your areas while still showcasing the luxury features your guests are probably looking for, such as a pool or hot tub. If you've ever shopped for a vacation property online, the first thing you probably look at when you're selecting a place is the photo gallery. 
To properly stage property photos, you'll need to identify the times when the home's interior receives an excess of natural light. Most vacationers expect light and airy spaces with bright, welcoming colors that are easy on the eye. Capture the property's essential areas and features, including the kitchen, dining room, and each bedroom. 
Don't leave out the more luxurious elements of the property, such as the pool or patio, but take care not to make them the single subject of these photos. Larger vacation groups will look to your pictures for visual proof that the property contains the functional features and basic accommodations they're after when they book, no matter how high-end the property is or how steep the price tag is. Remember, the quality of your listing description won't matter if the photos aren't drawing the guests towards clicking on your vacation home. 
Shorten Your Descriptions Without Dropping the Details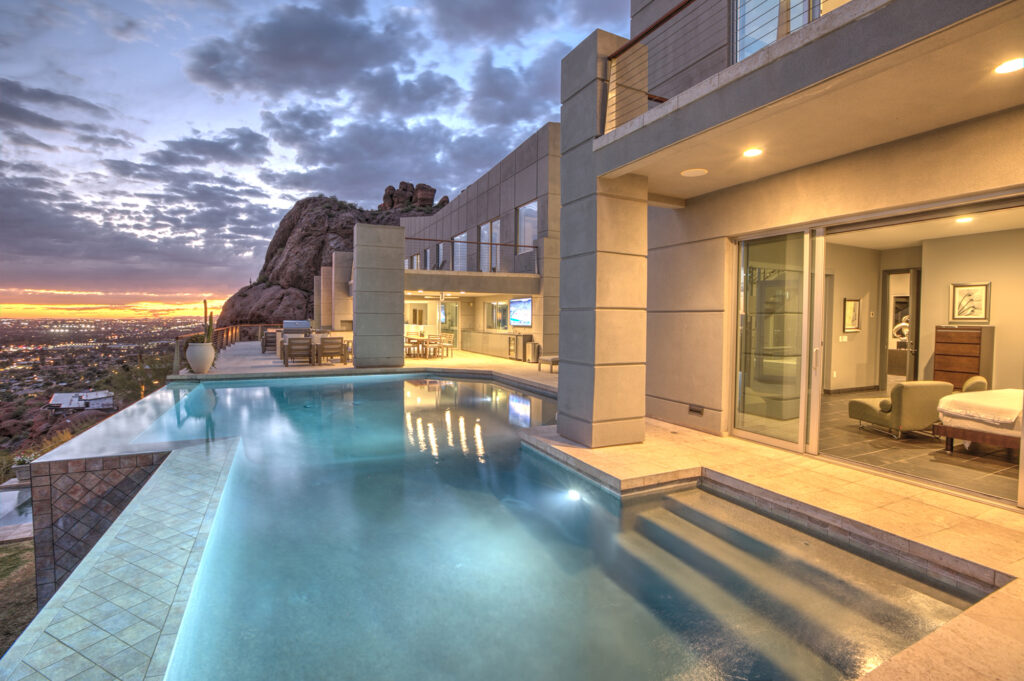 source: tripz.com
Writing effective listing descriptions will help increase your chances of closing on a new booking from someone who's already interested in the property based on the photos. Once the guest decides they like what they see in the visual medium, they'll turn towards the descriptive details to make sure the property has everything they're after for their next vacation. Listing descriptions should be brief, easy-to-read information about the features of your property, including both practical details, such as the number of beds, and highlights of other luxurious amenities not included in the photos. 
It's tempting to lengthen these descriptions in the interest of providing the guest with all the information they could possibly need. Still, if you make these descriptions too long, that same guest will lose interest because the one or two details they are actually looking for are buried in a block of text. When it comes to writing these descriptions, keep it simple, and you might find that your bookings increase almost overnight. 
Ask for Reviews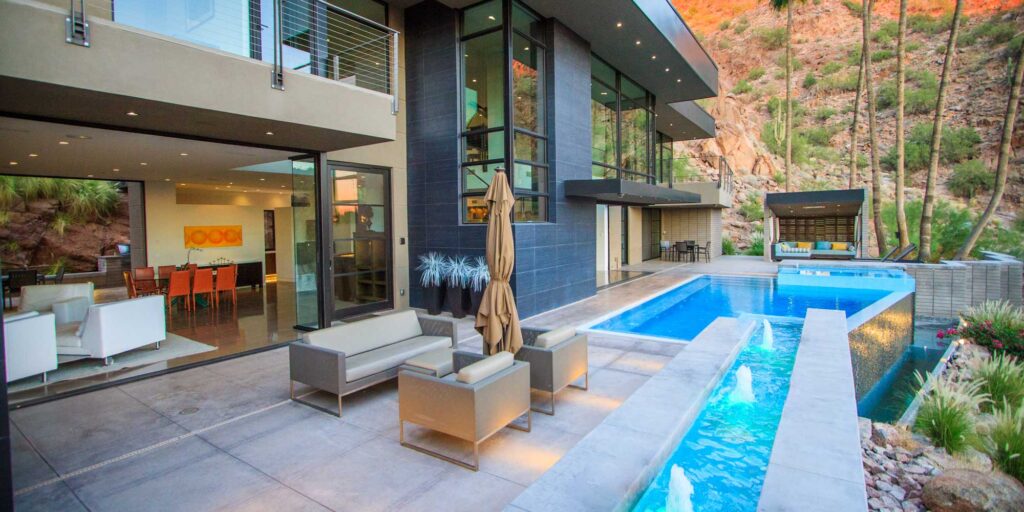 source: holidayrental.com
Guest reviews and feedback are essential components of marketing your property online. No matter where you list your property, you'll find that more than half your guests will read the reviews for the property just as carefully as the description. If you believe you've offered your guests a five-star experience, don't hesitate to ask for a five-star review- you might be surprised at how many people are happy to share their experience of staying at your property. 
Properties with only a few reviews usually see fewer bookings, regardless of how luxurious they are. If you're working with a platform like Airbnb, you'll also need to check in with how you're reviewed as a host, not just how your property is rated. Don't ignore it if you receive a negative review on your host page or your property listing. Responding to reviews, whether they're good or bad, shows that you're a responsive host that's readily available to help your guests. 
Consider Hiring a Vacation Rental Management Company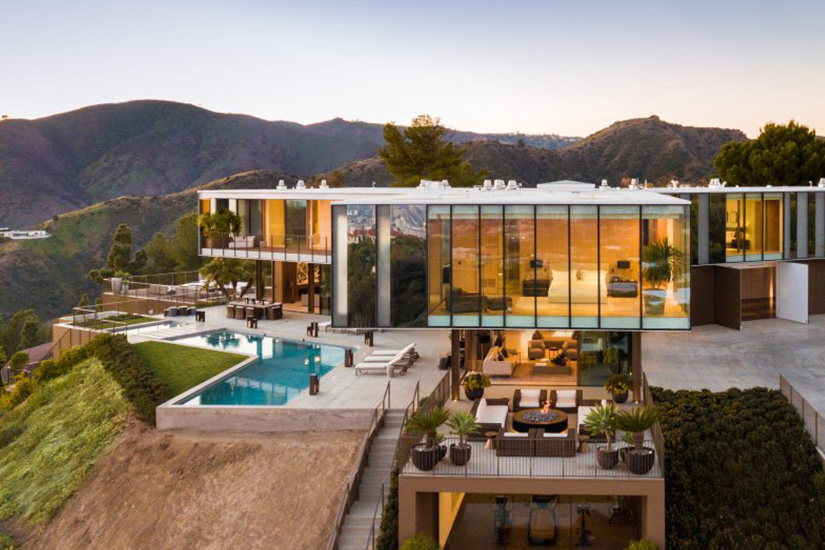 source: zochagroup.com
Managing vacation rental homes is a time-consuming process that most property owners would rather avoid. When it comes to keeping track of bookings, optimizing guest experience, and improving your property's online listing, there's nothing wrong with reaching out to a property manager for help. While these services can sometimes be expensive for new buyers, they can still offer considerable profits in return while saving you significant time and effort.