Hello to all you DIY enthusiasts out there! Are you looking for a creative way to decorate your Easter eggs this year? Whether you prefer a natural look, some sparkle, or playful designs that appeal to children, there are many options out there. All you need is a little bit of creativity and inspiration. This post shares some brilliant ideas for decorating your Easter eggs, so look through them and pick your favorites!
Custom decorations with tattoo paper
There is one little trick that's good to know when you want to create custom Easter egg decorations. Printable tattoo paper is a secret hack to decorating your eggs without making a mess. We love how Monika printed these custom designs on tattoo paper and transferred them to the eggshells.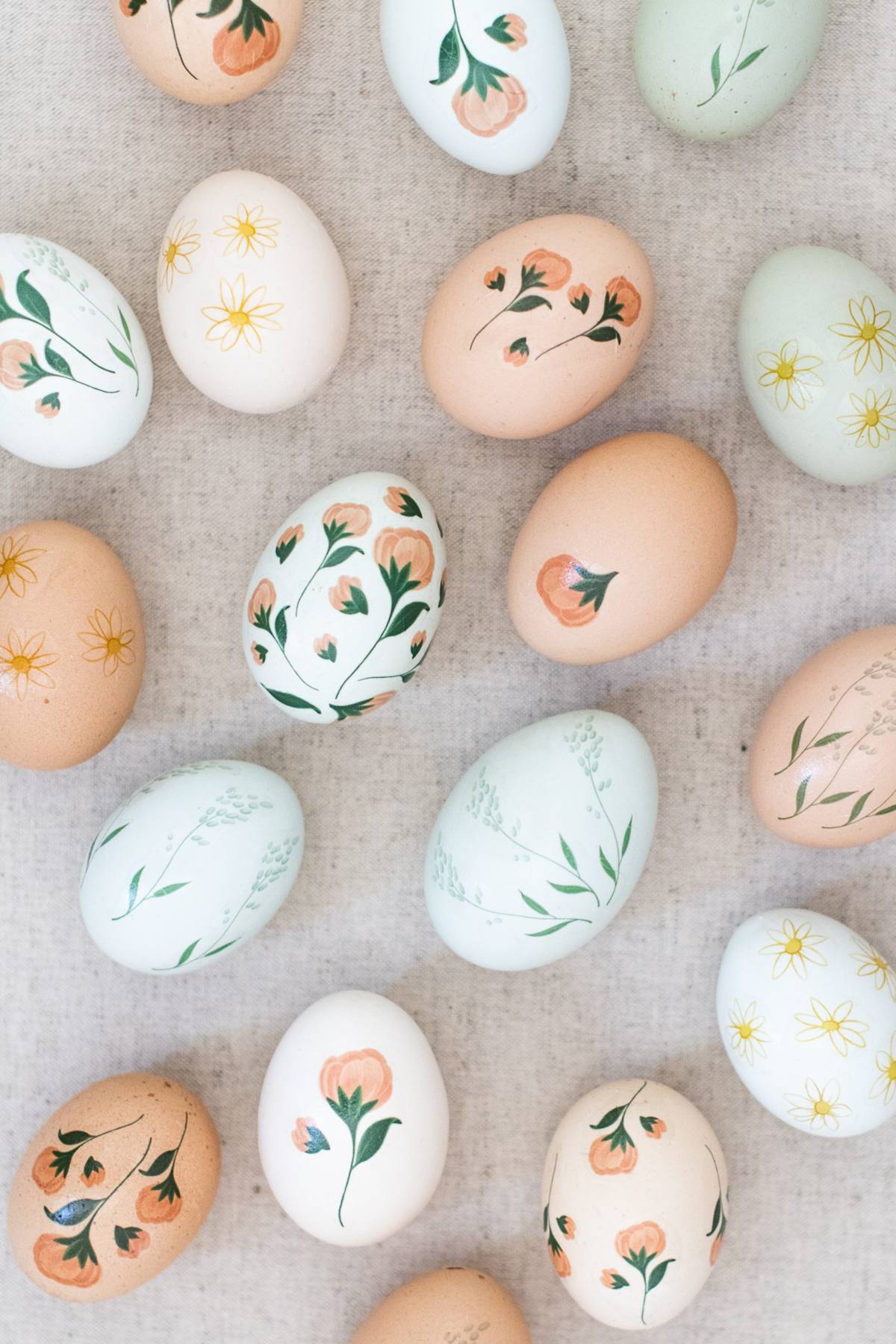 Gold foil Easter egg decoration
Gold foil is your best friend if you're going for a glam look. It goes excellent with pale colors and jewel tones. You can decorate dyed eggs with edible gold foil found in the baking section at your local grocer.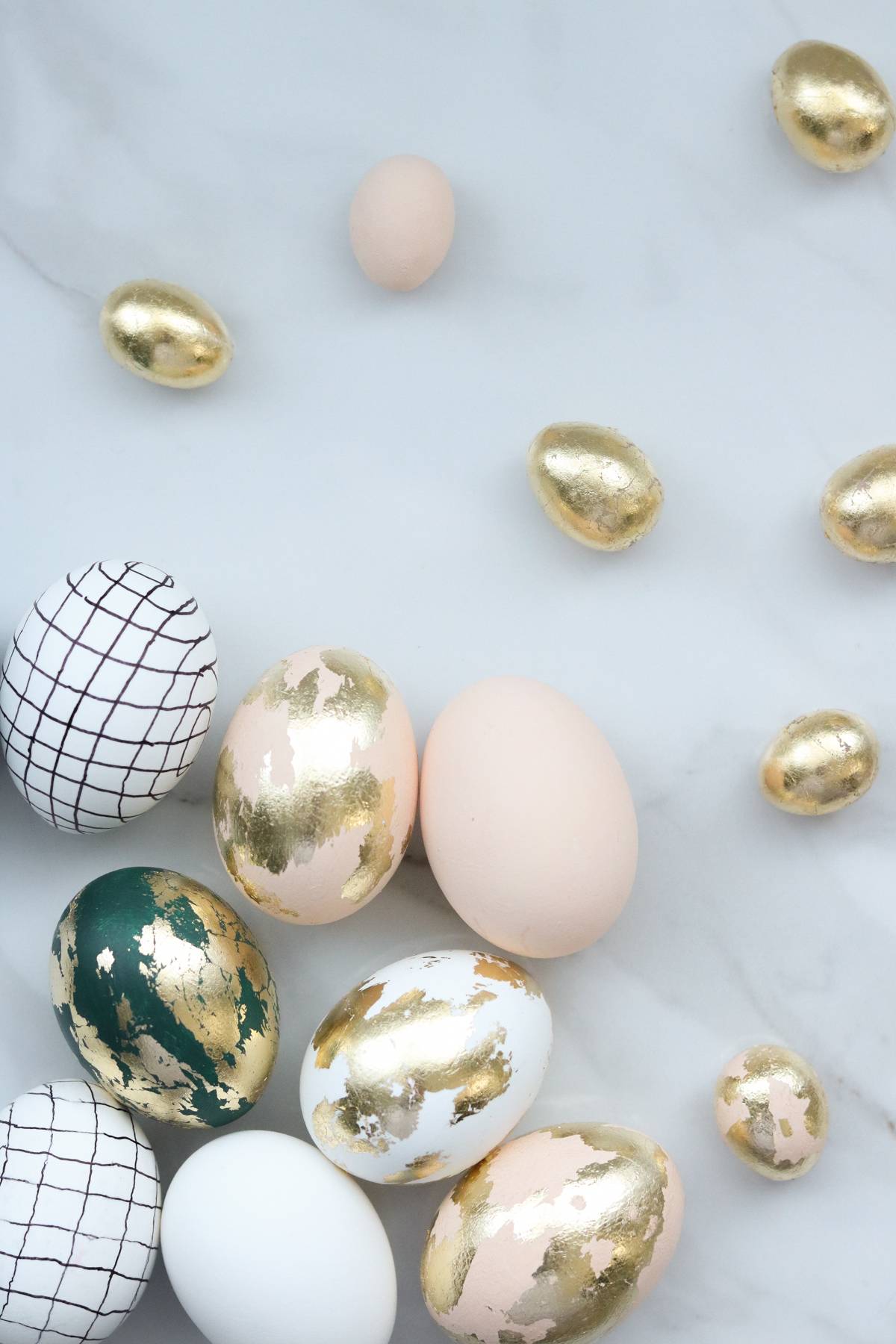 Natural decorations
Decorate your Easter eggs using dried flowers and yarn if you're going for the minimalist approach. The eggshells' natural color beautifully fits the decor theme.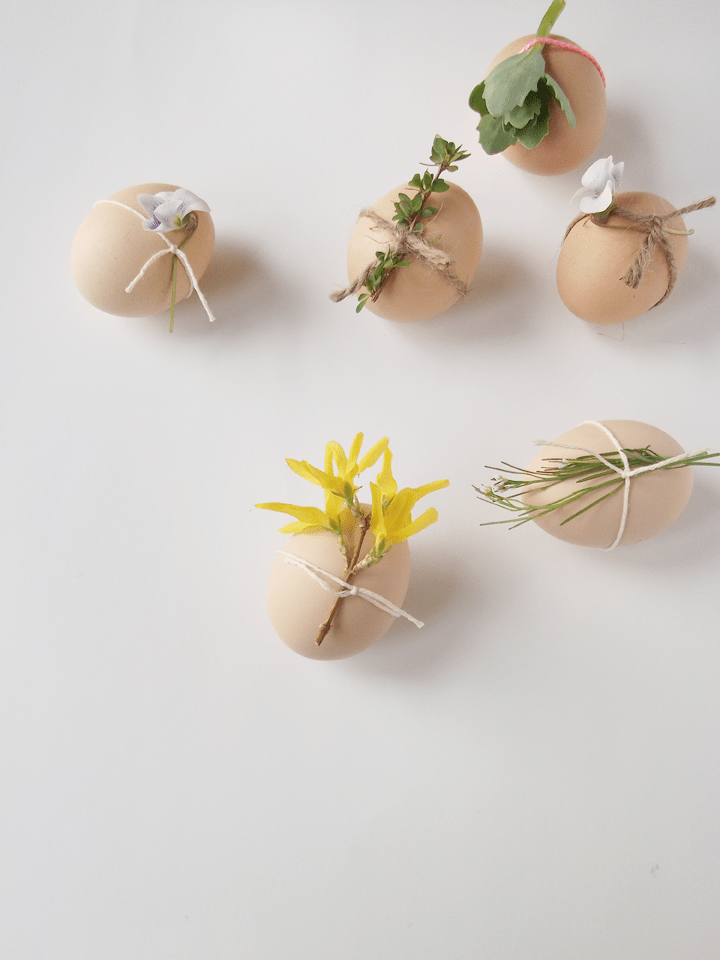 Marble Easter egg technique
The marble technique is another popular way to decorate Easter eggs. DIYers are obsessed with this foolproof method. However, remember that eggs decorated with the nail polish marble technique aren't edible.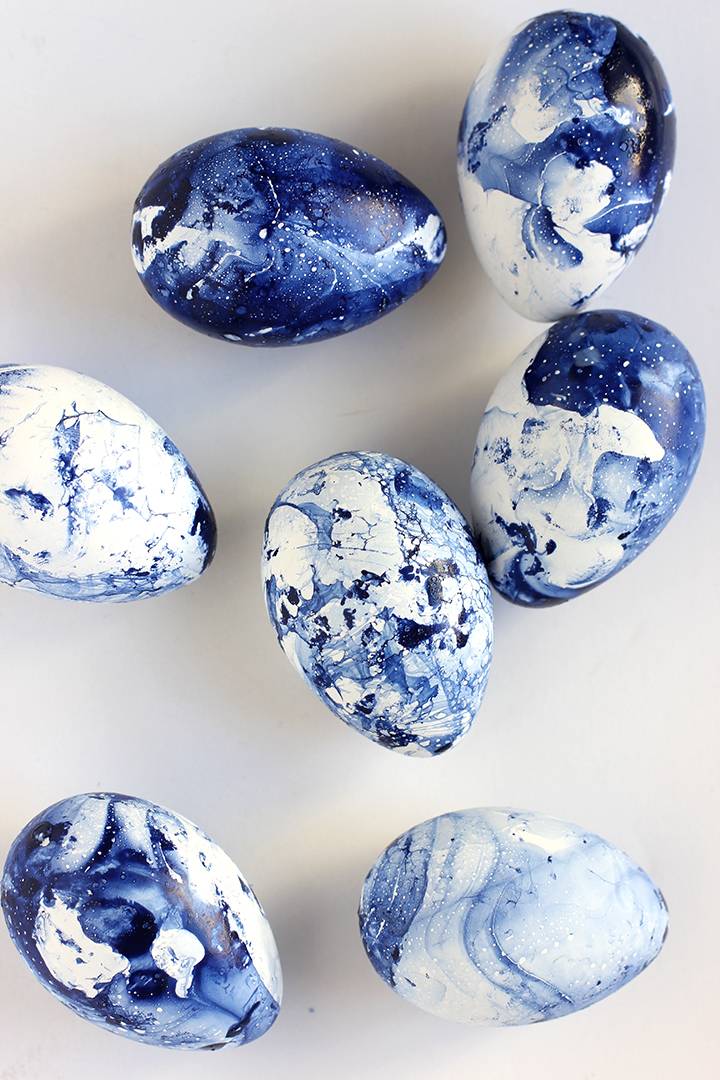 Easter bunny
These minimalist-inspired Easter bunny eggs are adorable and don't take too much time. First, dip half of the eggs in dye, removing them shortly after if you're after the pale pastel look. Draw on the eyes and ears with a black crayon, and your Easter eggs are ready!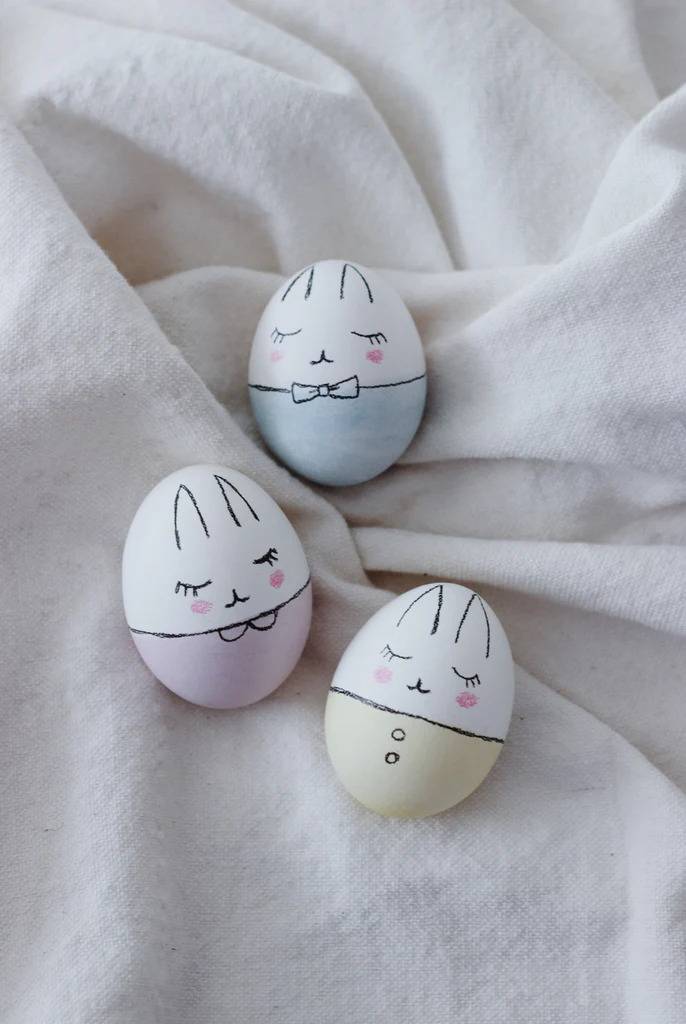 Glitter Easter eggs
If you love a bit of sparkle, these glittery eggs are your best pick. Go for rose gold or true gold for an elegant vibe. Make sure to use edible glitter for these. You can usually find it in the baking section at the store.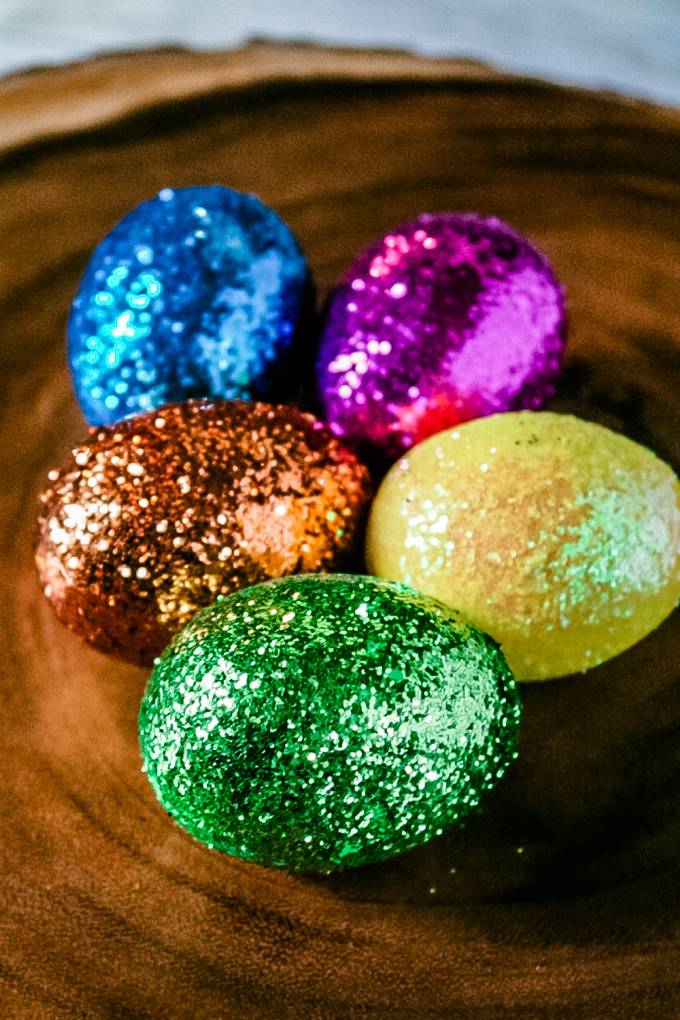 Hand-painted florals
These gorgeous hand-painted flowers look effortlessly elegant. And you don't need artistic skills at all! Watercolor florals are very easy to recreate as they don't require perfection.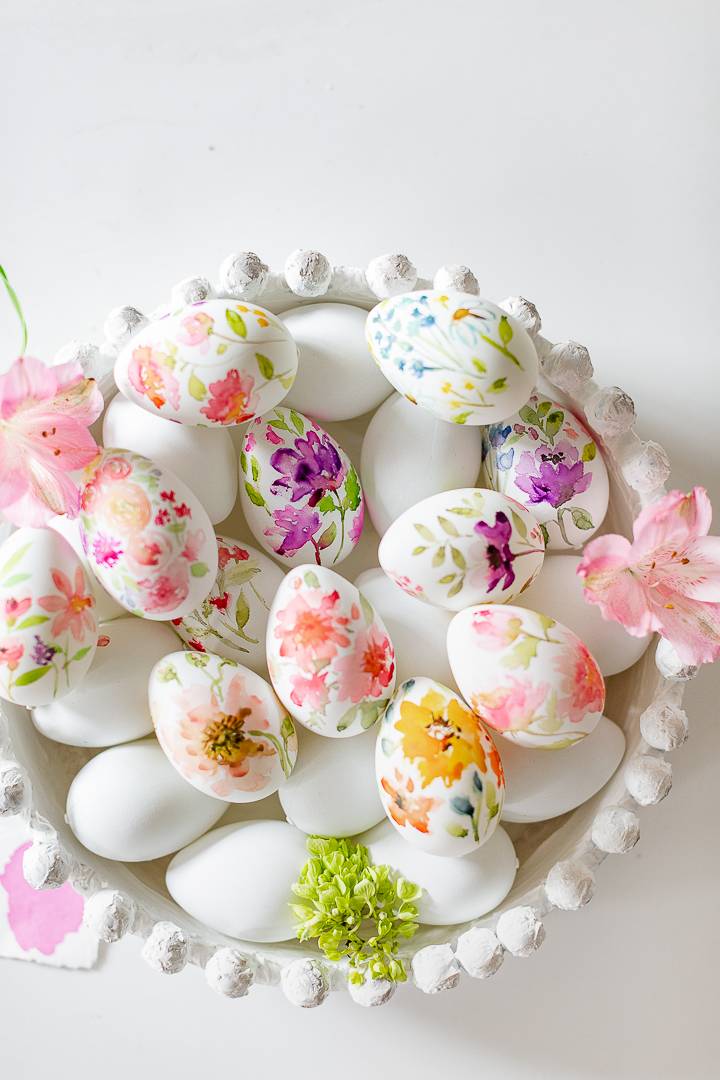 Pressed flower Easter eggs
If you love flower pressing, this is your chance to show off your hobby. Use the traditional press method on edible flowers to create gorgeous egg decorations. And we love this recipe for edible glue. All you need to do is mix powdered sugar and water thoroughly until combined.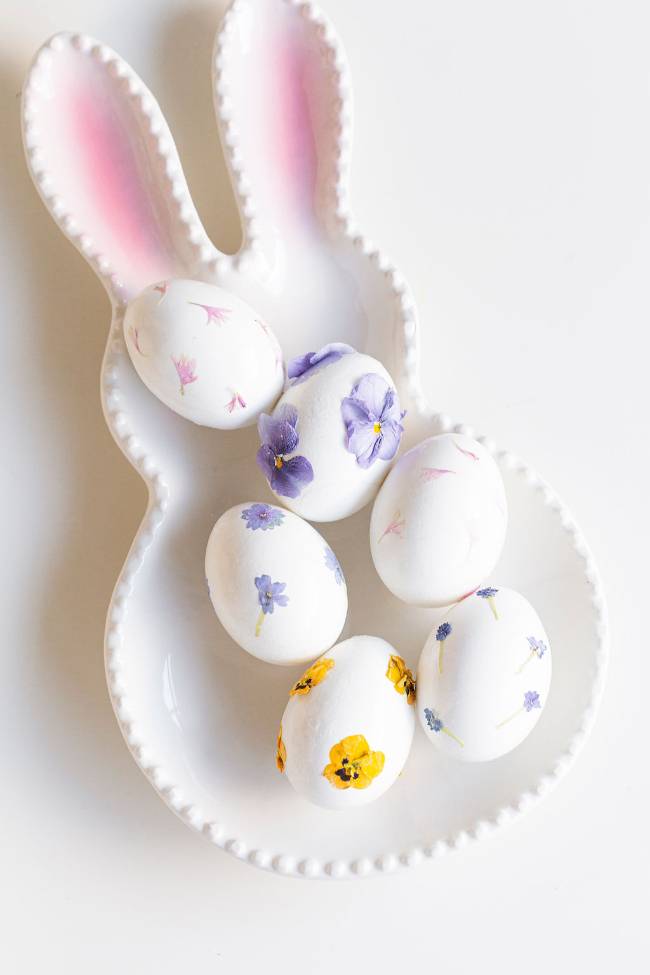 Natural dye Easter eggs
Natural dyes provide pale tones if you don't care for saturated colors. Use foods with intense colors, such as beets, turmeric, spinach, and red cabbage. Add some white vinegar to red beets to achieve a gorgeous violet tone. These dyes can produce different colors depending on the soaking time.