The construction industry is highly labor-intensive. An uncalculated approach can severely drain your resources, leading to budget overhauls. While construction project managers fancy lucrative businesses down the horizon, things can turn terribly complex with unchecked labor costs.
If you are in the construction business, you would be looking for viable ways to reduce labor costs without swindling the workers. In this article, the experts at Bridgit have come up with some proven strategies that can help project managers lower labor costs.
Managing Labor Costs In Construction Projects
Read on The Architecture Designs to explore the tried and tested strategies to mitigate the cost of labor in construction.
1. Intelligent Cost Estimation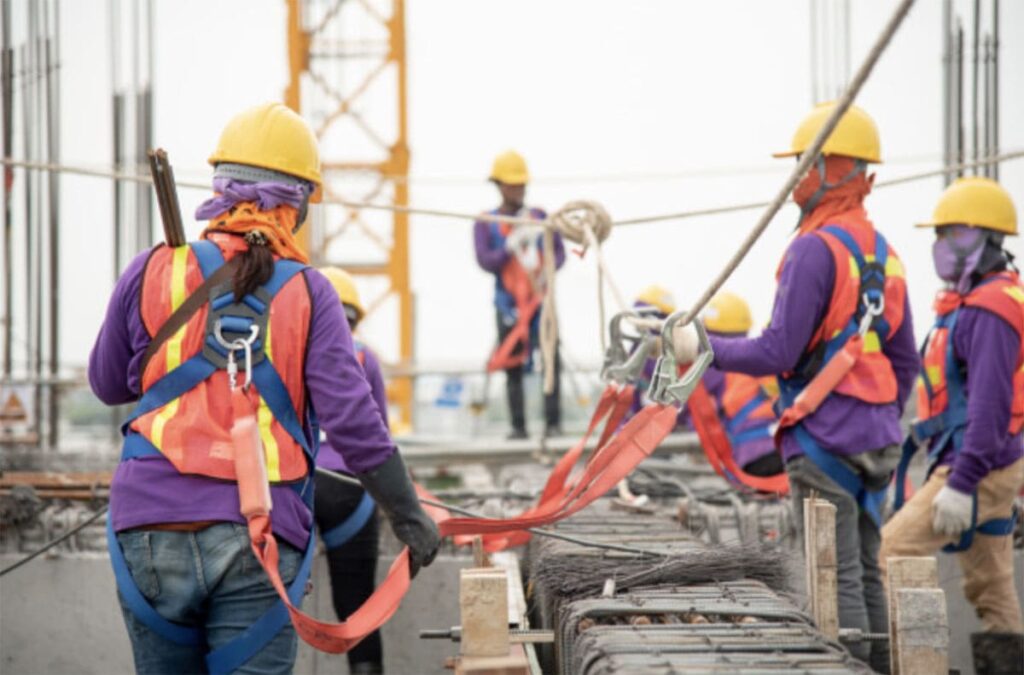 source: pinterest.com
While cost estimation might seem obvious, this is where most construction firms falter. It's easy to overlook costs, with so many elements to factor in, such as materials, labor costs, time, possible hindrances, and other expenses.
Consider the cost of labor in case of delays and bottlenecks. Also, prioritize the employee turnover rate and make a realistic estimation.
While fixed-price contracts come with more rigidity, you need to be practical at the same time. In these contracts, you know the duration of specific phases. The labor costs won't change if you complete the project within the stipulated time frame. However, you always need to keep your doors open for possible delays.
Currently, most successful construction companies use intelligent software to obtain practical cost estimations. These tools can give you an intelligent cost estimation by integrating factors like people, processes, and technologies.
2. Scrutinizing Construction Crew Structure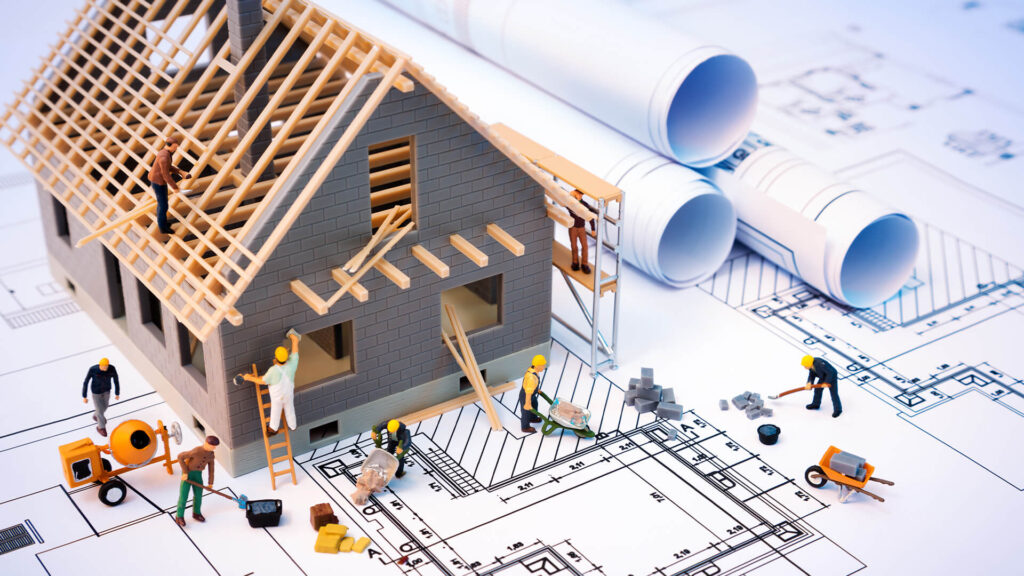 source: build-review.com
Before preparing your labor budget, make sure to scrutinize the crew structure. Your workforce might consist of general, skilled, and unskilled workers. By analyzing their operational capabilities, you can determine the time in which you can deliver the project. 
Also, construction businesses should hire competent staff capable of handling modern machinery. Moreover, you need to have the right people working in supervisory positions. It's imperative to have good leadership in place for your teams.
Even if you need to raise the pay of some managerial professionals, it makes sense to factor in the cost. In the end, construction firms would benefit from the right mix of people, technologies, and leadership.
3. Streamlining Your Workflow Schedule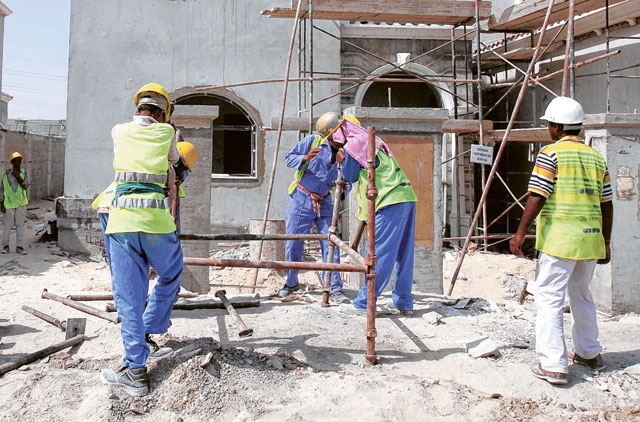 source: imagevars.gulfnews.com
While you would be willing to streamline your workflow schedule to cut the unnecessary labor cost in construction projects, the actual challenge lies in executing it. Workflow charts would turn futile if your expectations are not realistic. As a result, while preparing the schedule, construction business owners must collaborate with their crew leaders. As a result, they must identify the laborers who best fit each grouping.
You also need to define the timeframe needed to accomplish each task clearly. Take off a dedicated time to chalk out this plan, prioritizing the feedback of the crew leaders. Accordingly, you can make necessary adjustments and streamline the workflow schedule.
4. Cross-Train Your Employees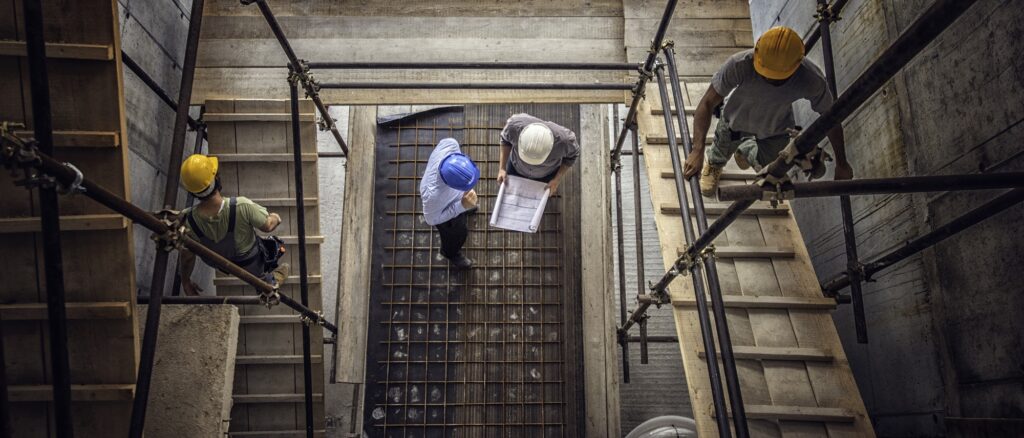 source: gcpat.com
After consistent workflow reviews, you would realize that some of your crew members happen to be more versatile than others. It would be wise to cross-train these workers to handle different jobs at the site. 
This way, you can substitute a separate worker with someone versatile, thereby slashing unnecessary labor costs. However, you need to consult the on-site supervisors before you make a decision.
Keep your door open for multi-purpose or versatile works during the recruitment process as well. When you shift them from one task to another, the downtime would be minimal. The more you save time, the greater would be your savings!
5. Reduce Overtime Work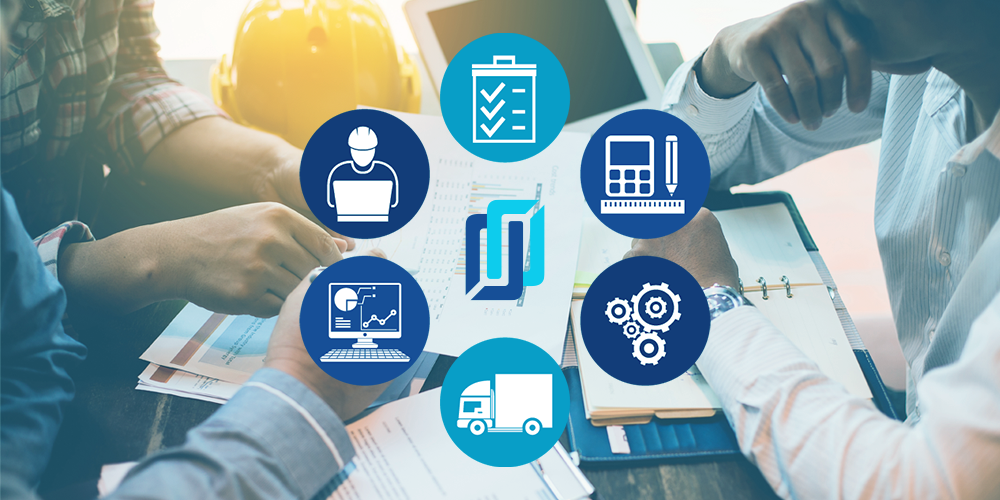 source: levelset.com
Hiring staff for overtime incurs additional costs. While the average hourly rate is close to $20, if the worker works overtime, you will wind up spending twice as much. Rather than going over time, allocate some funds to provide competitive benefits to your staff. This way, you would attract the right talent to enhance the firm's competitiveness.
Incentives and bonuses can also work perfectly for employees. Moreover, intelligent hiring tactics can significantly slash labor turnover. You need to be informed about the areas that new recruits are willing to work.
6. Deploy Workforce Management Software
Any modern construction firm would deploy smart workforce management software to keep labor costs under control. With these advanced tools, you would be better equipped to ensure better labor productivity by coordinating your personnel.
Rather than being standalone tools, the software can integrate different departments connected to the workforce. In this process, you can work on the existing loopholes in your system.
Given that labor costs can account for up to 40% of the budget in a construction project, it makes sense to deploy smart systems to keep them under check.
You can visualize the ongoing labor allocation on your handset. Accordingly, you can scrutinize your goals and make intelligent decisions.
Managing Labor Costs With A Dedicated Workforce Management Tool
source: chartattack.com
How to reduce labor cost remains a question for many project managers. A robust workforce management tool can slash staffing meeting times to half. Once you streamline the staffing meetings, you can channel your attention to long-term planning on human capital. No wonder why successful construction businesses use customized software to manage labor costs.
Moreover, when it comes to incentivizing your staff, you can assess their performance using these tools. Eliminating the time-intensive manual process, construction project managers must embrace the paperless system.
These tools ensure that the company recognizes the individual contribution of the laborers from a productivity perspective. This way, they keep mistakes at bay that might leave your staff demotivated. Ultimately, you would have a healthy and positive work environment in your organization.
Endnote
No construction firm can be 100% accurate while estimating the cost of labor in construction projects. Therefore, you need to allocate some buffer funds to use when the time comes. However, the secret to success lies in planning and executing the projects. It makes sense to use an advanced construction management tool to manage labor expenses and minimize costly mistakes.
A dedicated app on your phone would be adequate to keep you in the loop, whether the concern is workforce allocation, pending tasks, or potential delays. Along with all other measures outlined in this article, construction managers need to prioritize the power of intelligent software to control labor costs.