For most of us, the living room is where we spend most of our evenings. Whether we're relaxing in front of the television after work or inviting your friends around for a day of food and laughter, the living room is at the heart of it all.
When you spend a lot of time in your living room, it's easy to get bored with the interior design or layout of the room. You might be ready to upgrade your style or renovate the room to keep things interesting and varied.
Living Room Renovation Ideas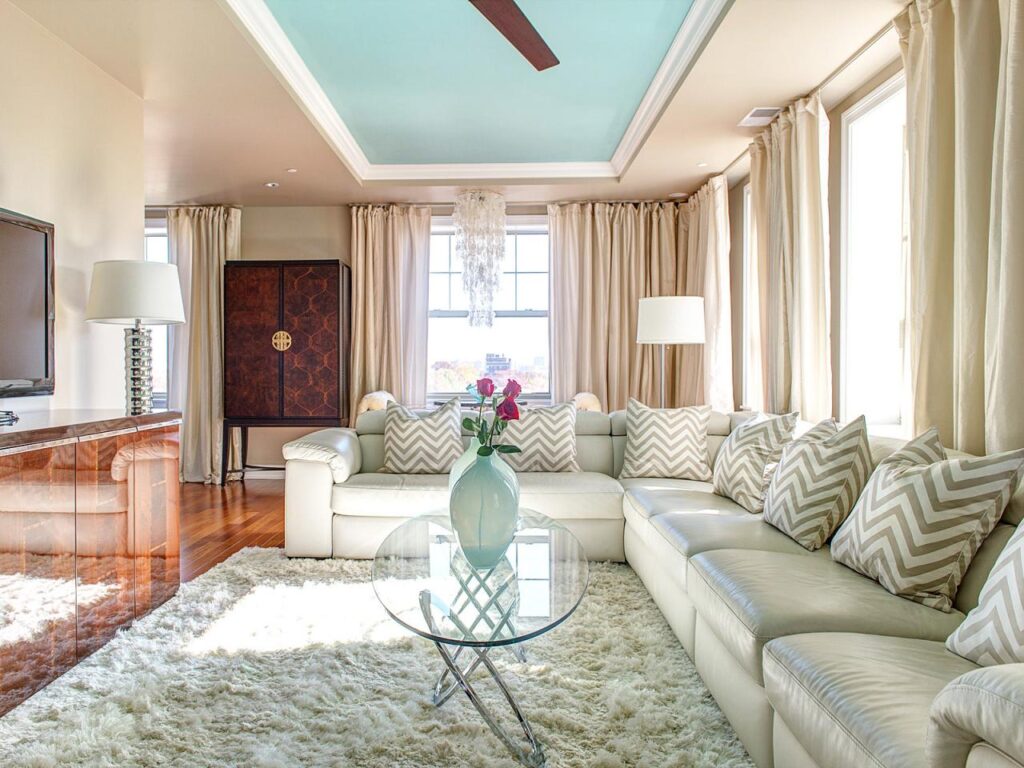 source: pinterest.com
Home renovations keep your home looking and feeling fresh. They're a great way to prevent boredom and have some fun at home.
Many people think that home renovations need to be expensive and extravagant but you can update your living room on a budget. There are lots of affordable ways to switch up your interior design and change the look of this area of your home.
 Here are three living room renovation ideas for you to consider. 
Show the Windows Some Love
source: pinterest.com
The windows might not be the first thing that you think about when you want to renovate your living room. However, the windows in a living room are often large and take up the majority of one of the walls, so paying attention to them could make a huge difference to the whole room.
There are lots of easy and affordable ways to transform the appearance of your window space. Consider using a window treatment for corner windows or install some new blinds and curtains. You could also add a new lick of paint to the area around the windows to brighten it up.
Grab Your Paint Brush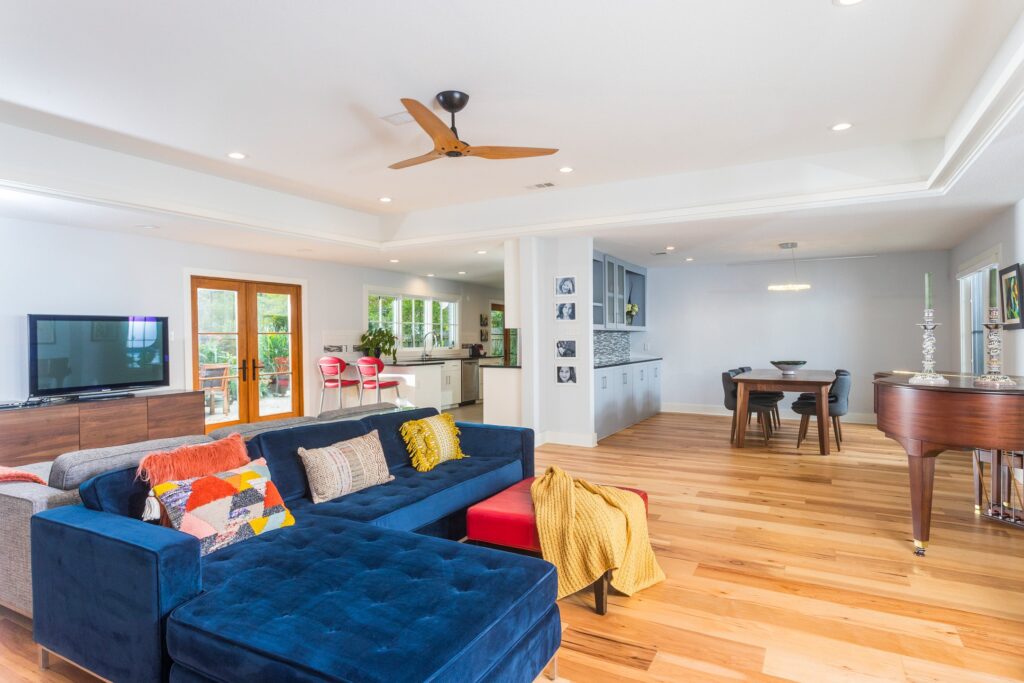 source: pinterest.com
While you've still got a paint brush in your hands after updating your window space, take the opportunity to paint your walls.
If you've had cream or white walls for the last decade, why not go for a more unusual color? Maybe a rich blue or a magenta pink color excites you, or maybe you'd rather use wall paper to shake up your living room's interior design.
We understand that painting your whole living room in a bright color might be overbearing and unsightly. If you don't fancy covering your walls in vibrant paint or patterned wallpaper, create an accent wall. This involves changing the design of just one of the four walls and keeping the remaining three walls neutral.
Treat Yourself to a New Sofa
source: pinterest.com
If you want to create a chic yet functional living room, get yourself a brand-new sofa. It might sound like a very simple thing to do, and it is! But simple doesn't mean ineffective.
Updating your sofa or couch can make your home living room look brand-new. If you want to make a statement, go for a classic floral print sofa or a sleek velvet sofa.