25 Walk In Closet Design Ideas
5 October 2023
The Pedrali Pavilion: designing a better future
7 October 2023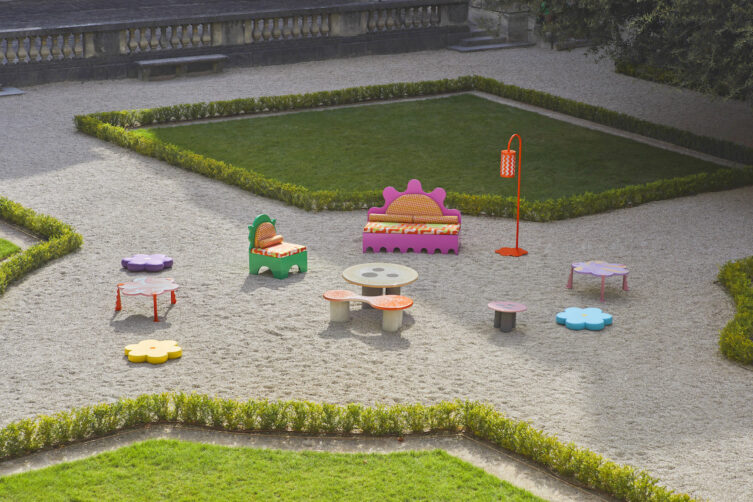 Earlier in September, as part of Paris Design Week, The French design brand took over the garden and orangery of one of Paris' most beautiful residences, Hôtel de Sully, in yet another captivating installation by the studio.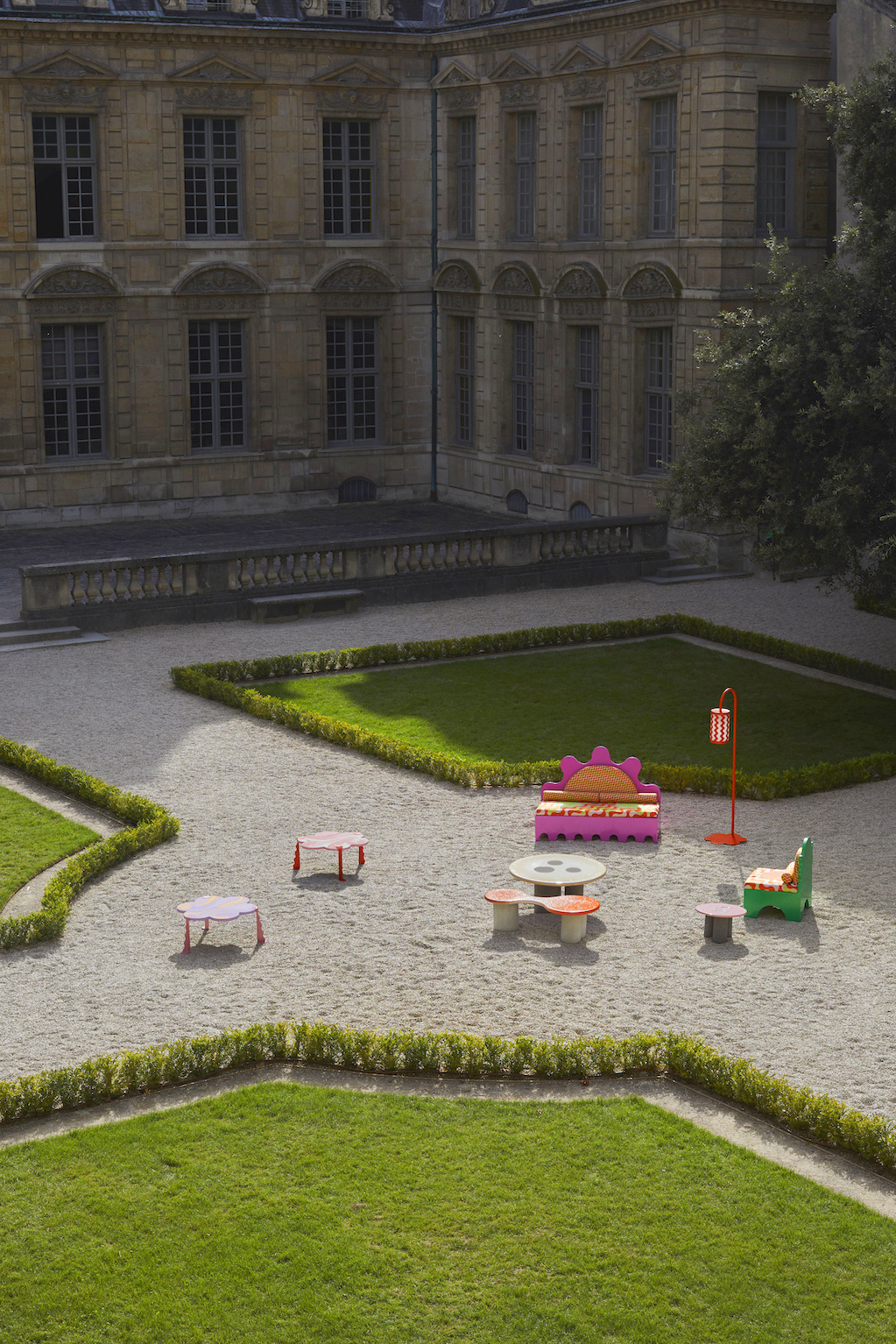 Always making a statement through its vibrant use of colour, playful silhouettes and unorthodox material applications, French design studio Uchronia turned heads once again as it took up temporary residence in the gardens and orangery of the grand and palatial venue of Hôtel de Sully as part of Paris Design Week. With the magic of this design calendar highlight often found in gaining access to unique locations, this venue, with its Louis XIII architectural style, certainly provided a memorable and immersive experience.
Titled Think Pink!, the installation began in the manicured courtyard garden where you were met with the first outdoor furniture collection from the brand. Consisting of curvaceous steel seating, enamelled lava stone tables and a vibrant outdoor floor lamp, it caught the eye immediately with its vivacious ombre palette and unique forms: a joyful antidote to the often-predictable materials and colours seen across outdoor furniture design.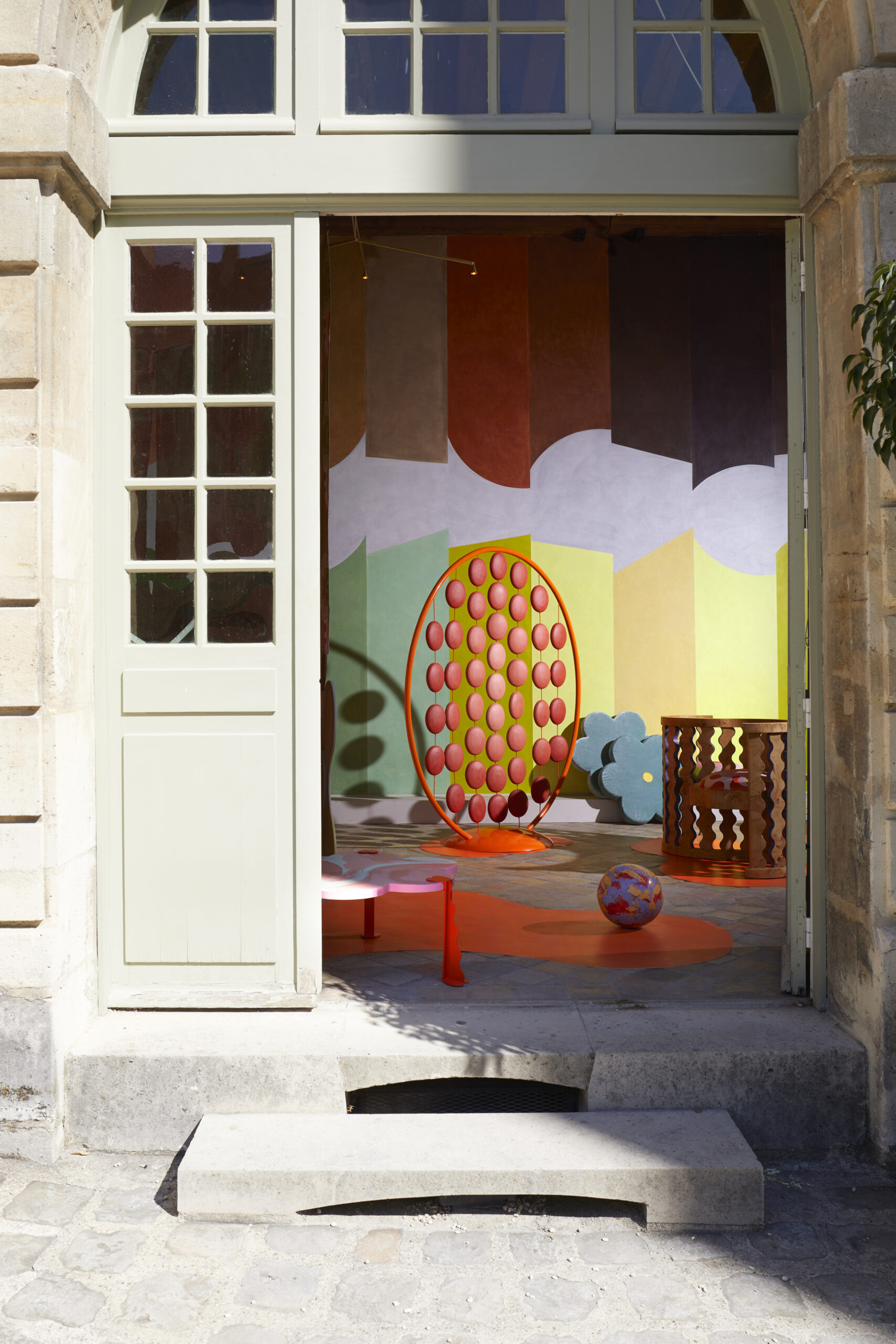 Moving indoors into the orangery, which sits at the rear of the venue, it lay awash with colour and pattern as the studio showcased new fabric prints, created in partnership with heritage textile manufacturers Prelle, and an array of new furniture designs. Central to the room was a large circular bed with a sculptural, wavy headboard featuring integrated floral bedside lamps.  However, what seemed to catch the eye was a large-scale screen handcrafted by Atelier Roma which unfolded outwards from a central flower motif. Featuring a range of skillets with inlaid resin, plaster, and lacquer, it was impressive to see such traditional crafts applied to a contemporary masterpiece of such scale and size.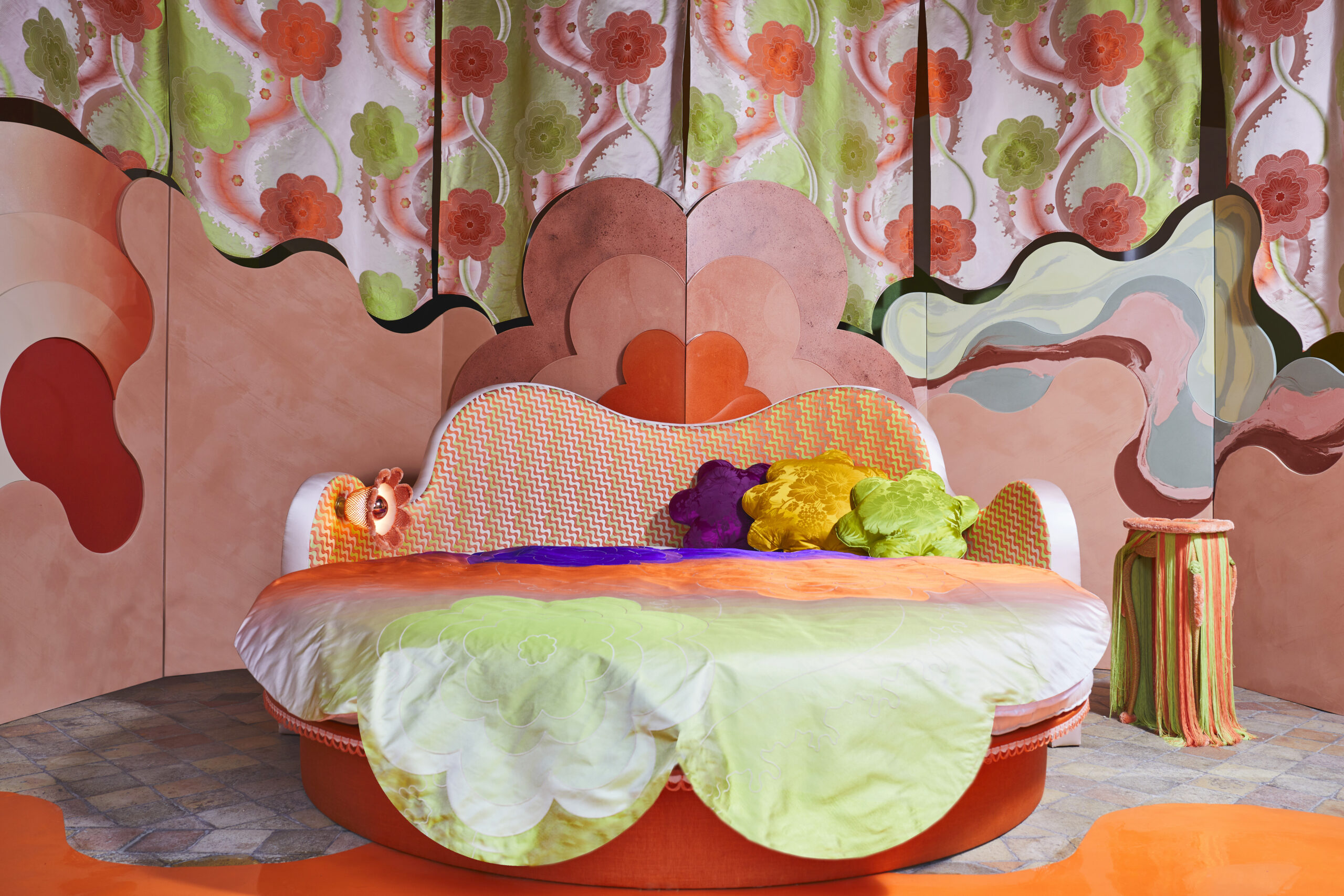 In collaborating with expert artisans across the country, the multidisciplinary design studio has gone from strength to strength in recent years, working across an array of interior and architectural projects. Gaining recognition in 2019 for his debut restaurant project on the roof of Galeries Lafayette, the studio's founder Julien Sebban has become known for his clever use of material as well as his avant-garde and unconventional approach to design. And, while the applications may vary, the studio's bold and colourful visual identity remains synonymous across every project meaning a space or piece of furniture designed by the studio is instantly recognisable.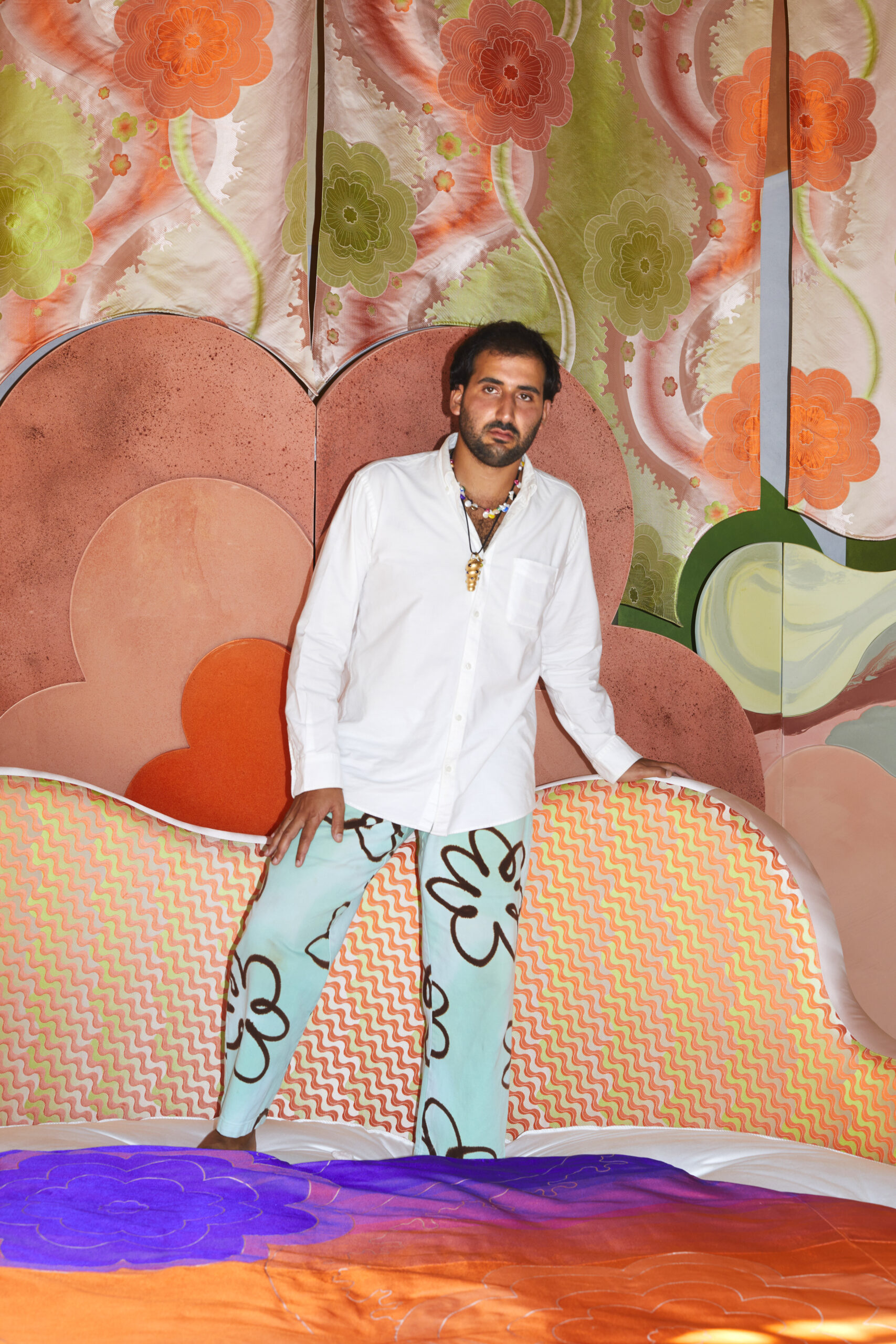 With this installation being another example of Sebban's theatrical vision, his interpretation of traditional craft and connecting it with a contemporary design scene is what offers such a refreshing perspective. Contrasting the history of the building in which it was placed, this young, exciting brand triumphed in yet another captivating design showcase. And, even if colour or pattern on such a scale isn't to your liking, being immersed in such unique locations, which might otherwise be inaccessible, is certainly something to look forward to!
Images courtesy of Uchronia.