Curated shelving is an excellent way to bring personality and warmth to a space. You can display your precious souvenirs, family photos, or heirlooms in a visually pleasing way. But it isn't as simple as it sounds. 
Perfecting your shelf decor takes time and effort. For example, you might have the perfect accessories but don't know how to arrange them in a way that looks like it was done by a professional. 
We have you covered if you want to decorate your shelves from scratch or just update the existing accessories. This post features professional tips and tricks that many decorators keep secret. If you read them all, you'll learn how to decorate your shelves like a pro!
Stack those books
Books are versatile decor objects that work in various styles. If your shelving is more book-focused, introduce some variety for visual interest. 
Place some books vertically and anchor them with a stylish bookend that fits the color scheme. Don't forget to add horizontal stacks to create a mix, topping them with an intriguing object.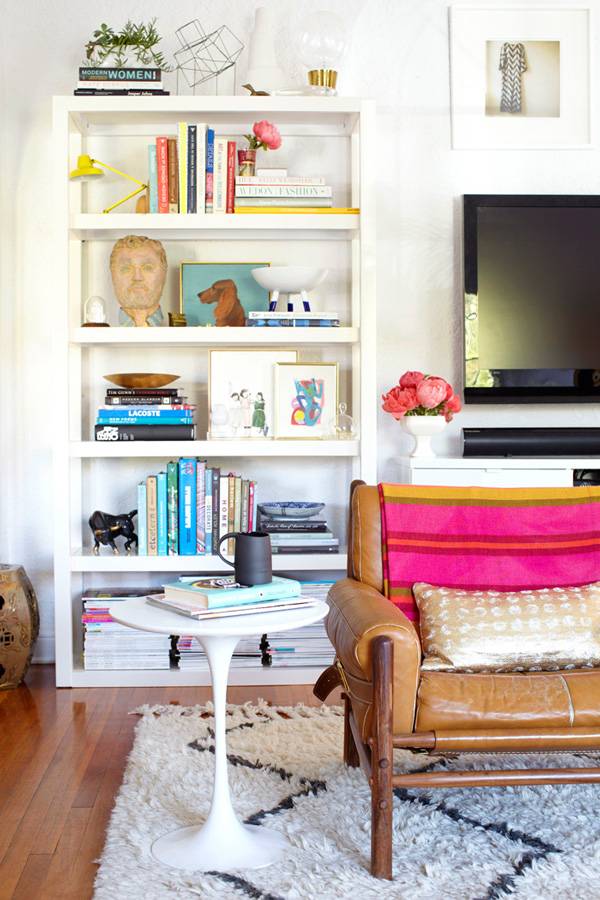 Add frames
Leaning frames can provide the perfect backdrop for layering decor. You have the freedom to choose between family photos, fine art, fun prints, or anything else that suits your style. Unless you're going for an eclectic and bold look, make sure the frames match your color scheme.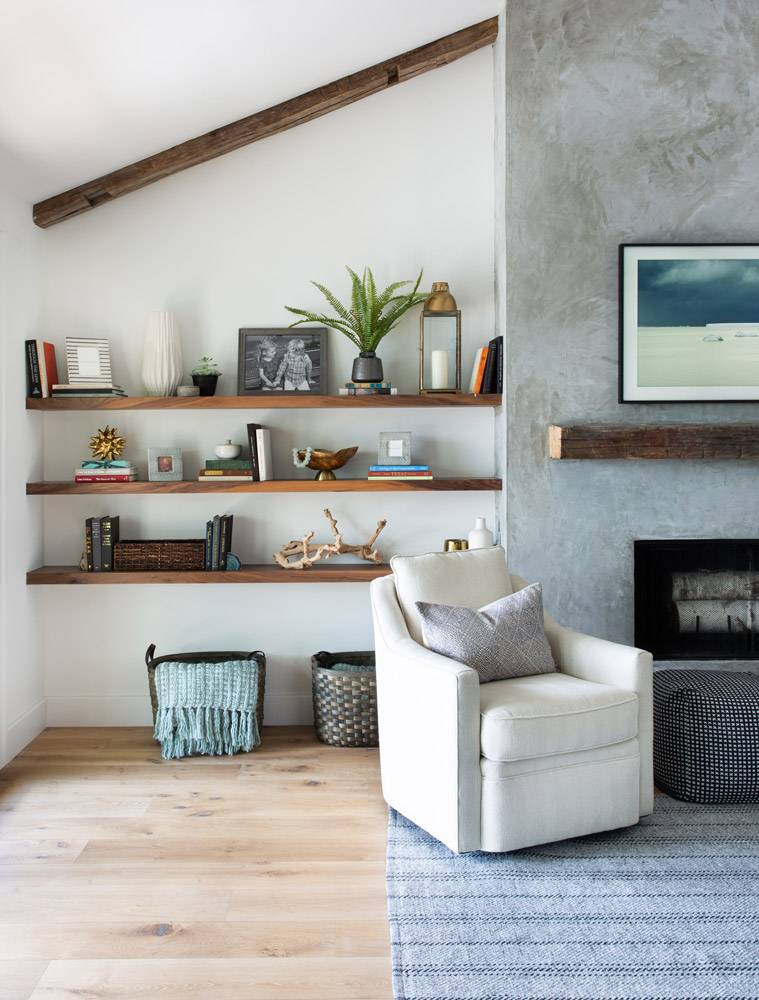 Play with shapes and textures
Since books and frames have clean lines and edges, it is time to introduce round objects. Vases and bowls are the ideal accessories to add to your curated shelving. In addition to providing contrast to the crisp lines, they bring flowy silhouettes and different textures. 
Glass vases add sheen and color to your arrangement. A large wooden bowl is excellent for topping a horizontal book stack. It can also be an ideal spot to drop off clutter.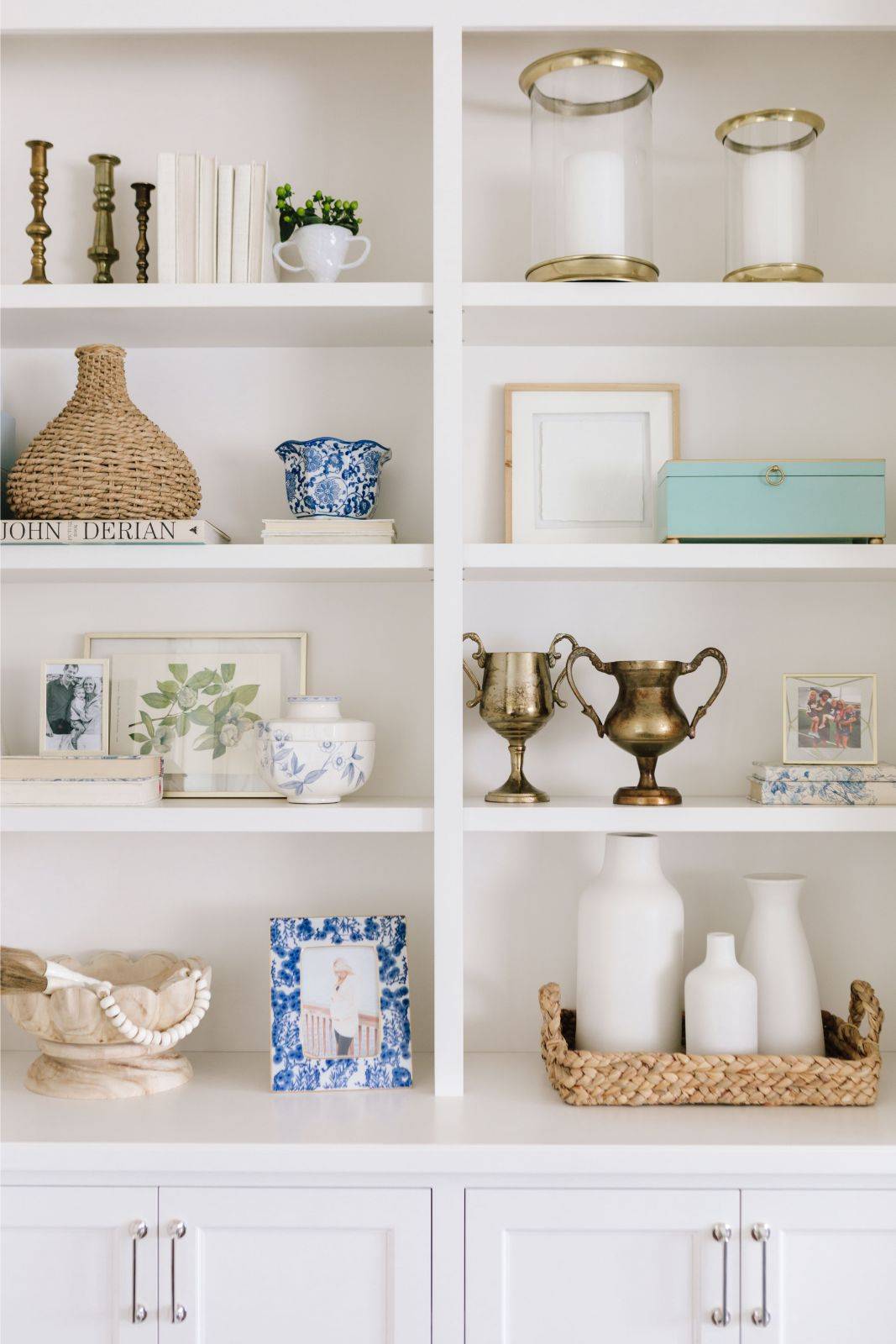 The perfect layout formula
When decorating shelving, designers use the rule of thirds. This rule is easy to understand, even for beginners without professional design experience. 
Look at the shelving from a distance and imagine if two vertical lines visually separated the shelving into three sections. This visualization helps you evenly distribute the decor, ensuring no area is overcrowded. Make sure to leave empty spaces between the individual vignettes to avoid a cluttered look. 
The rule of odd numbers is another secret trick decorators use to curate shelving. This rule suggests decorative arrangements look better if clustered in groups of three or five objects.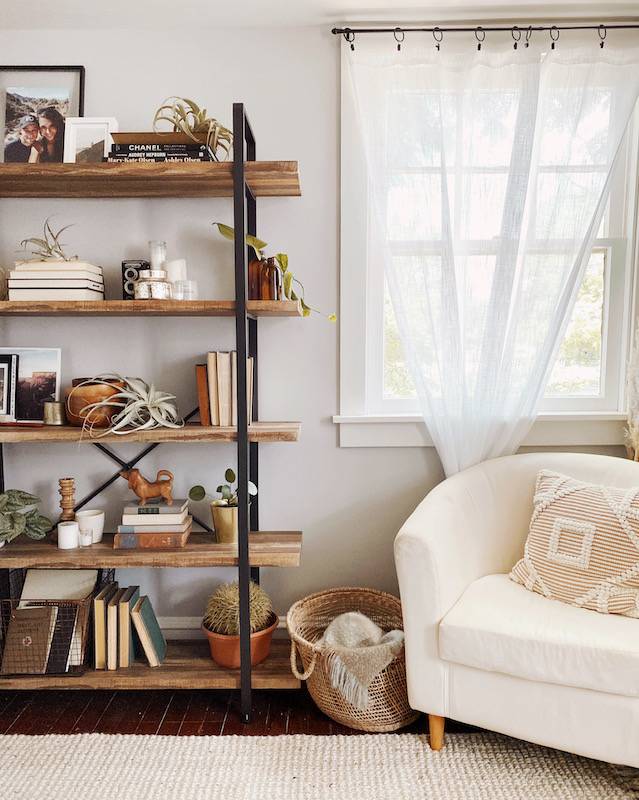 Learn to edit 
Achieving the perfect shelving look can be quite difficult on the first try. It will usually take a couple of shots to curate an ideal shelf. Once you've placed the decor and accessories, step back to identify the odd pieces or gaps. Change the positions or remove a few items to get a polished look. After a few edits, you will finally get the look you desire.