For meaningful change, surround yourself with practitioners from different disciplines who share your values, says the founder of Los Angeles-based consultancy firm Sustainable Design Collective
Being able to spend time in workshops alongside craftspeople who dedicate their careers to honing their respective skills is always a pleasure. 
I'm fortunate to work closely with a wonderfully talented group of British craft-based manufacturers from different disciplines. The thing that brings our small collective together is a shared desire to create measurably healthy and environmentally sustainable spaces.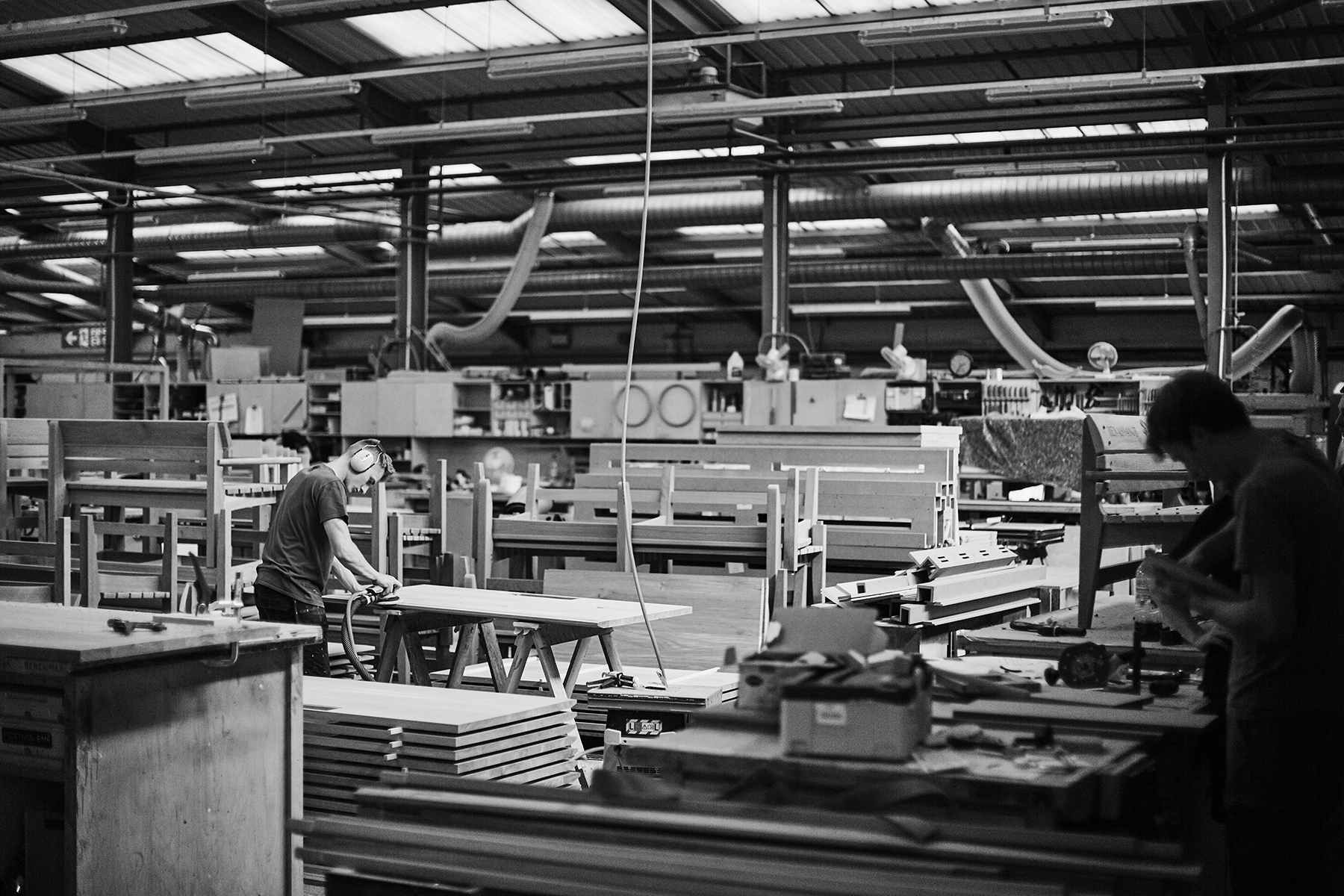 For a long time now, I've been convinced that value-driven collaboration between groups of experts from different backgrounds can bring about meaningful change. 
Today my job is to be a conduit between British makers and American clients, and since launching Sustainable Design Collective (SDC) last year, I've had the opportunity to be involved with a range of US green building projects. All share the goal of increasing the uptake of healthy or low-impact solutions that are better for people and the planet. 
Collaboration is key to this, of course. Creative conversations between the customer, designer and manufacturer spark new opportunities to satiate an aesthetic vision while bringing in solutions that will effect positive change – followed by brave decisions on the part of the specifier and end client to enact these (not always easy). 
Personally, my favourite form of collaboration is sitting down with craftspeople from different disciplines to explore creative possibilities to overcome a problem. When you truly dedicate yourself to a particular craft, you start to see the world through that lens. The eye and the hand of the maker are powerful things – and bringing together different perspectives can reward your efforts with unexpected results. 
Those moments where age-old techniques are repurposed with fresh eyes, or when a combination of different materials comes together in functional yet surprising ways, can be magic. 
I've loved those projects where my friend and leatherworker, Bill Amberg, has worked with furniture makers Benchmark. Or when mattress makers Naturalmat collaborated with cabin makers Out of the Valley. Over the coming months, I'm excited to explore possibilities with the talented folks at Sebastian Cox, Smile Plastics and Jan Hendzel, too. 
Every project is the product of many hands, irrespective of whether you're an architect, interior designer, builder, developer, investor, consultant, manufacturer or politician. 
At SDC, the baseline for us taking on a job is being able to confirm that our work will create a positive outcome. If not, then what's the point? 
My former boss (and informal mentor) Sean Sutcliffe of Benchmark Furniture told me that the only meaningful statements on sustainability are those that can be measured and independently verified, so people can make informed decisions. 
As we continue to operate in a landscape full of greenwash, this advice feels especially pertinent. And some of the most meaningful creative collaborations happen simply when ideas are shared. I believe in the power of the collective, and conversations with diverse practitioners around design theory, circularity or impact reporting can, and do, push the envelope forward. 
Today, we use Lifecycle Assessments (LCAs) and a host of other tools to provide metrics on impact, covering raw materials, production and shipping. And we ask that everyone we work with subscribe to this. I was thrilled to hear from a California-based client recently that, off the back of our work together, they were now carrying on with this practice across their wider portfolio of commercial interiors projects. 
The workshop can be a wonderful place for creativity to flow between disciplines. But so too can the office, the studio or the local coffee shop. I would encourage everyone to go out and find their collective. If we can all get on the same page about driving change in a transparent and meaningful way, I'm hopeful the power of community and collaboration can help heal the industry, allowing us all to do our part for the climate crisis.  
Image courtesy of Benchmark & Petr Krejci
As featured in OnOffice 164, Autumnb 2023. Read a digital version of the issue for free.