Thanksgiving decor is inspired by the harvest season and the earthy colors of fall. Many of us want to stay at home and curl up on the sofa with some books or movies during this time of year, so turning your home into a cozy sanctuary is a big priority. We checked with the most popular trendsetters to see the latest styles for 2022, and now we want to share them with all the decor lovers out there. Read on and get your inspiration! 
Warm browns
There is something special about dressing your home in warm neutrals. Add some cozy throw blankets in warm browns and other natural colors to set the holiday vibe in your living room.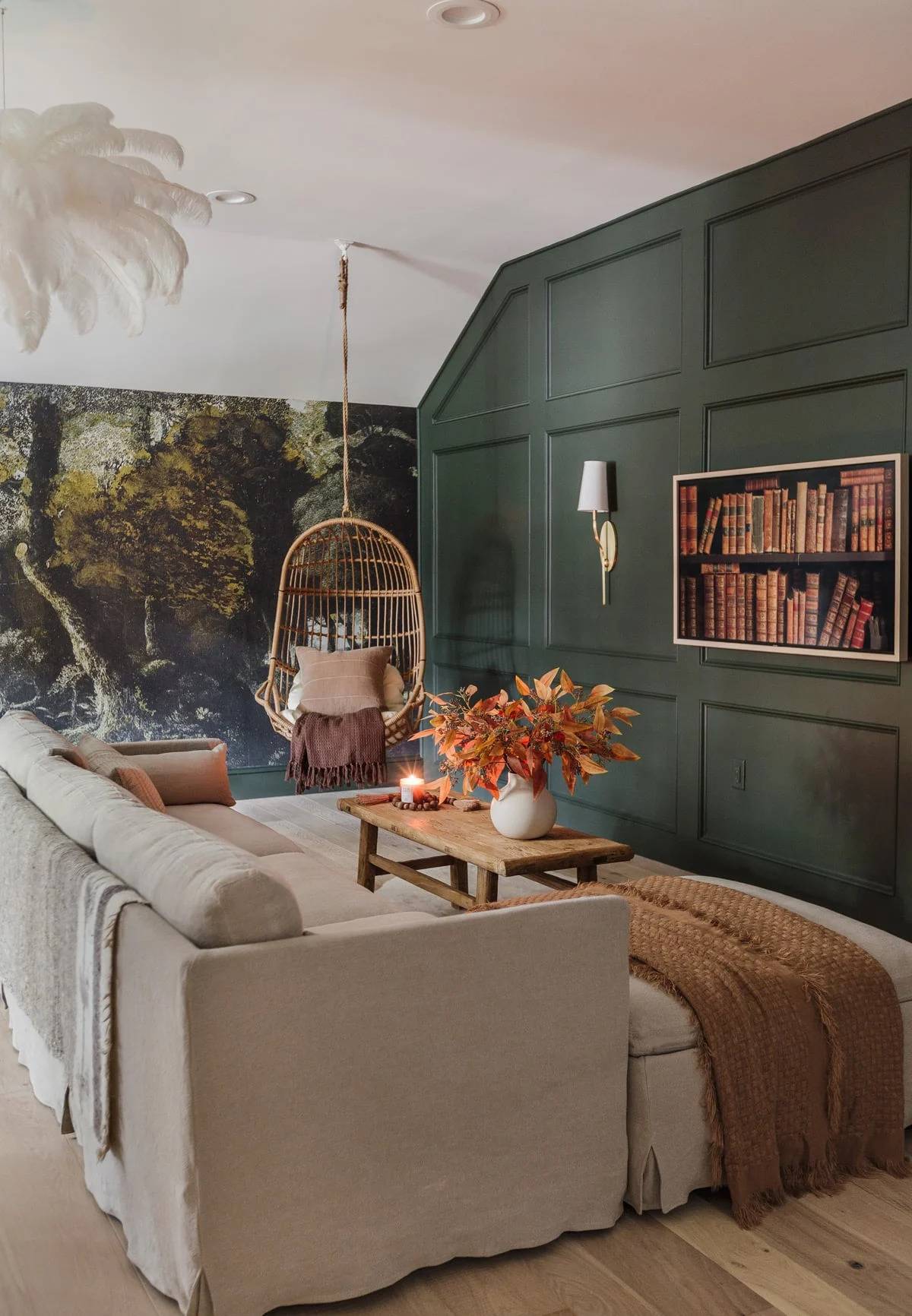 Holiday-inspired nook
A cozy nook next to the fireplace is the perfect spot to decorate for the holidays. At Cotton Stem, they brought that Thanksgiving vibe in a way that matches their signature style. The pumpkins, vibrant flowers, and vintage decor creates a cozy and stylish setting.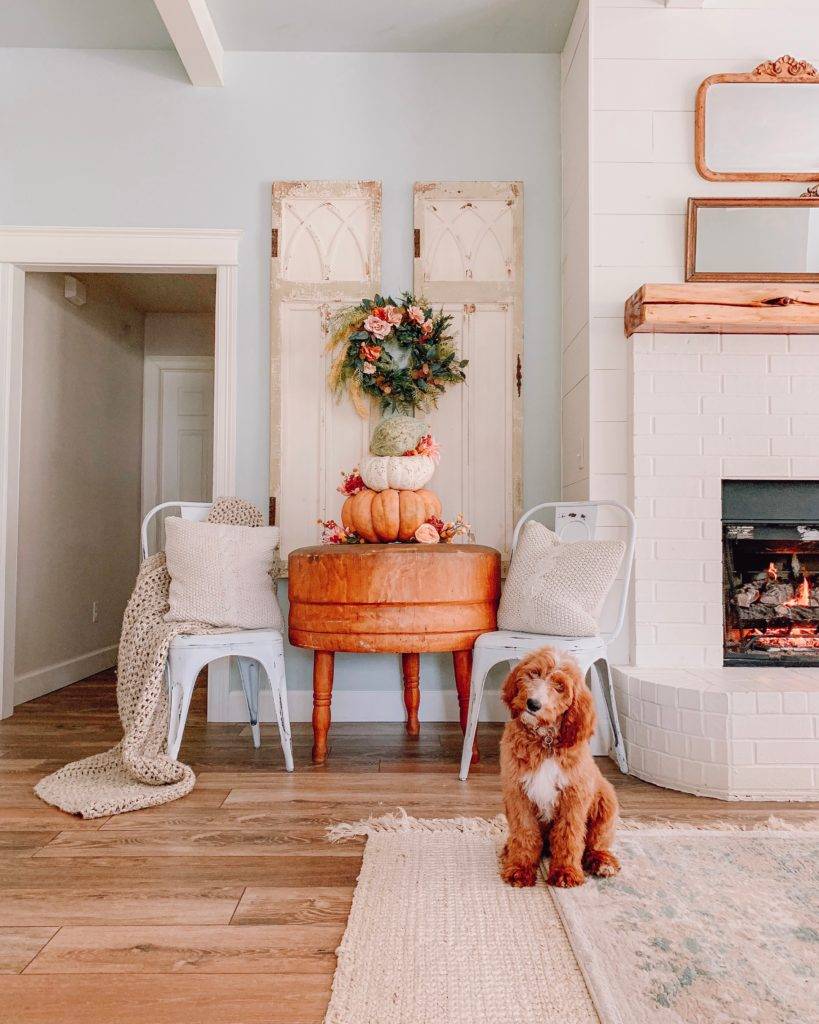 Fall harvest wheat bundle
A bundle of harvest wheat brings a warm Thanksgiving feeling to any setting. We spotted wheat bundles everywhere, whether they were used as coffee table decor, in a console table vignette, or as an accessory on a shelf.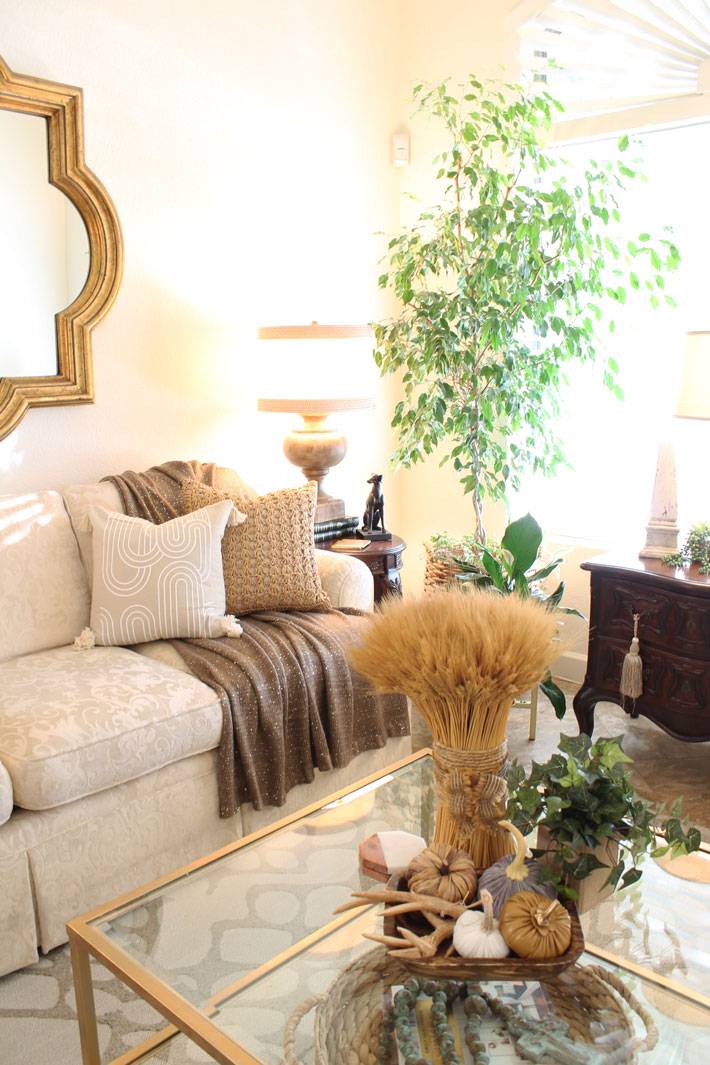 Cute coffee station
If you're a coffee lover, you might want to set up a cute coffee station that has all the essentials for preparing your favorite drink. Enhance the setting with plaid towels, wheat bundles, pumpkins, and framed prints.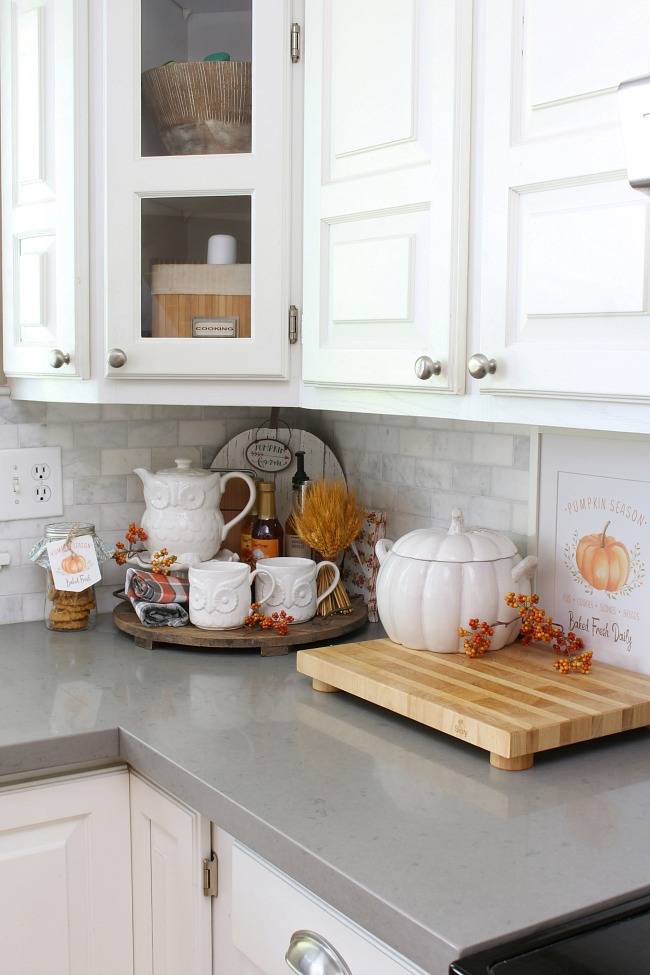 Simple centerpiece
A simple Thanksgiving centerpiece with a vase and fall foliage will look so festive on the dining table. For easy cleaning, you can set the arrangement on a wooden tray.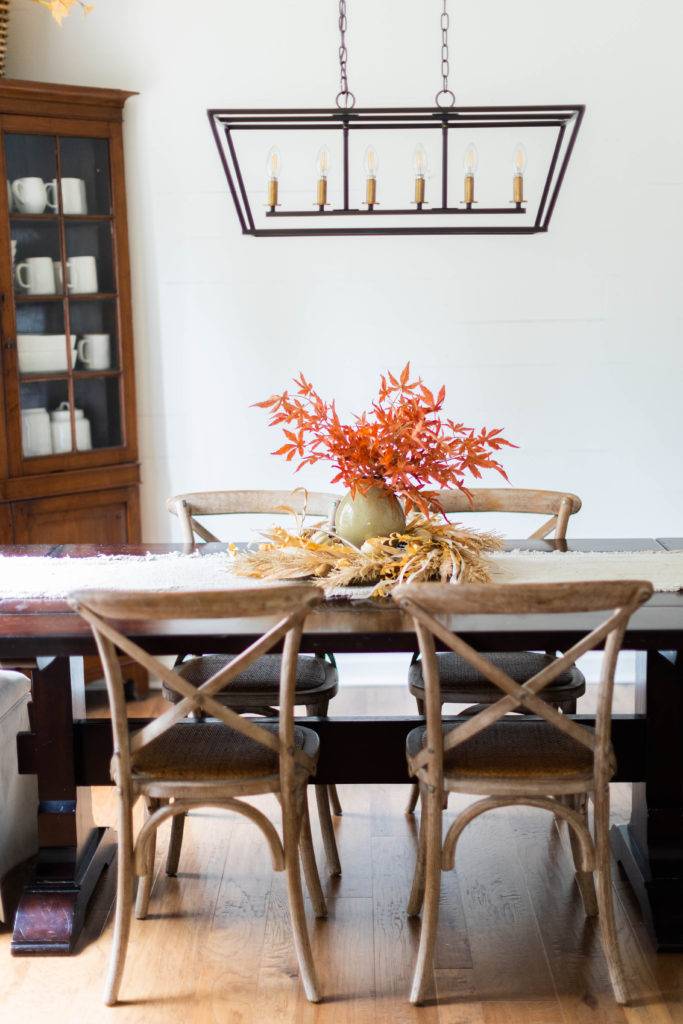 Creative use of decor
Dressing your home in the Thanksgiving spirit doesn't have to mean that you go to the store and splurge on decor. Finding new ways to use the decor you already have will stimulate your creativity. These Christmas tree ornaments in warm bronze tones are ideal for adding an elegant touch to a Thanksgiving table setting.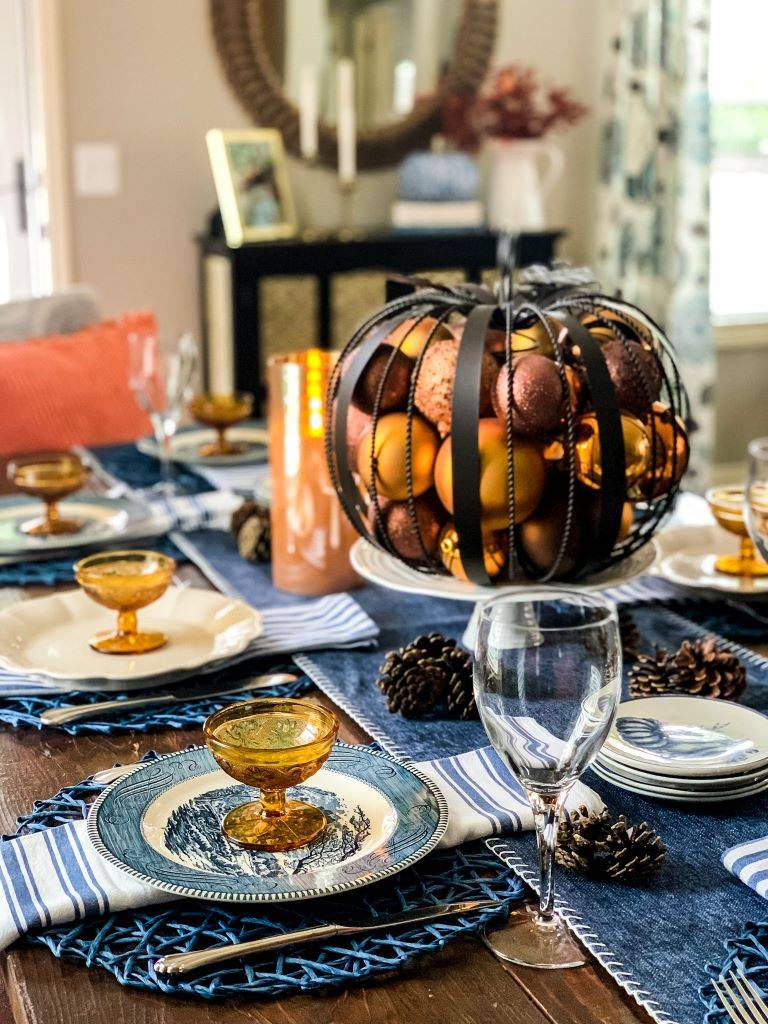 Thrifted decor
Decorating your home with meaningful pieces with a history is a big trend among home decor bloggers. These wooden frames and festive greenery create a vintage-looking setting.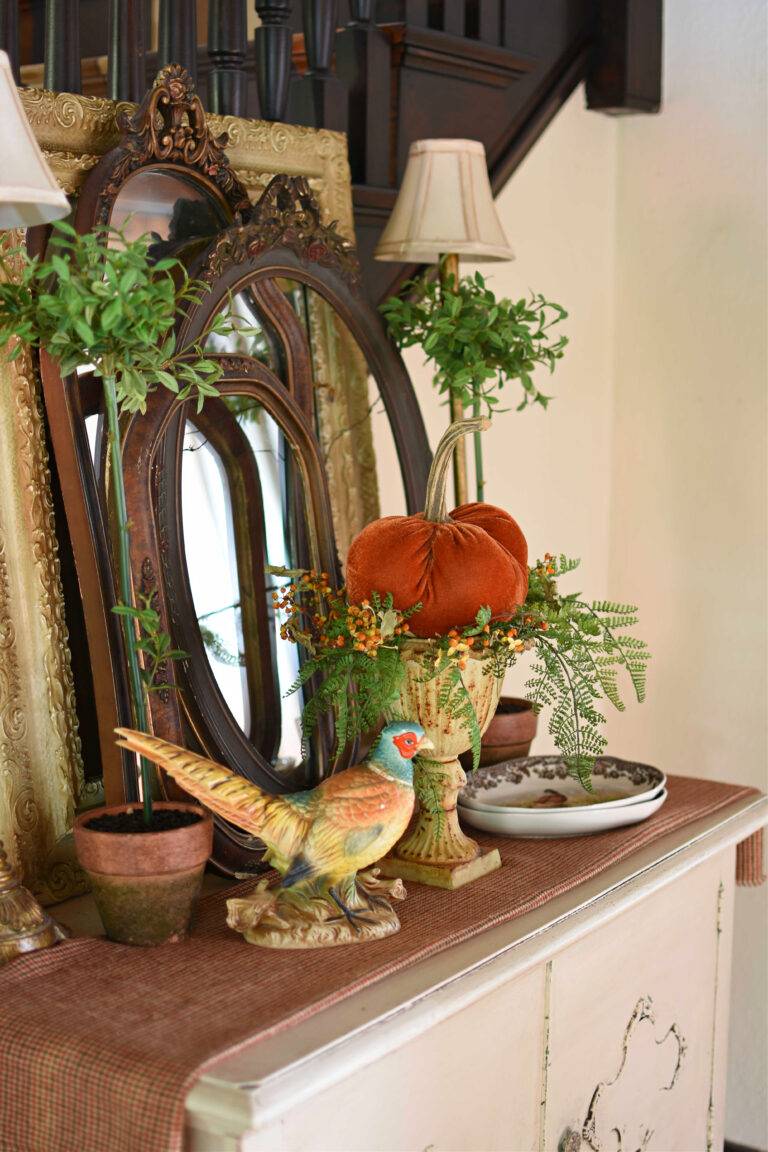 Bedroom holiday vibes
When decorating your home for Thanksgiving, don't forget about the bedroom! Layer woven baskets over the headboard for a touch of texture. A wreath and bedding in earthy tones will also match the autumn atmosphere.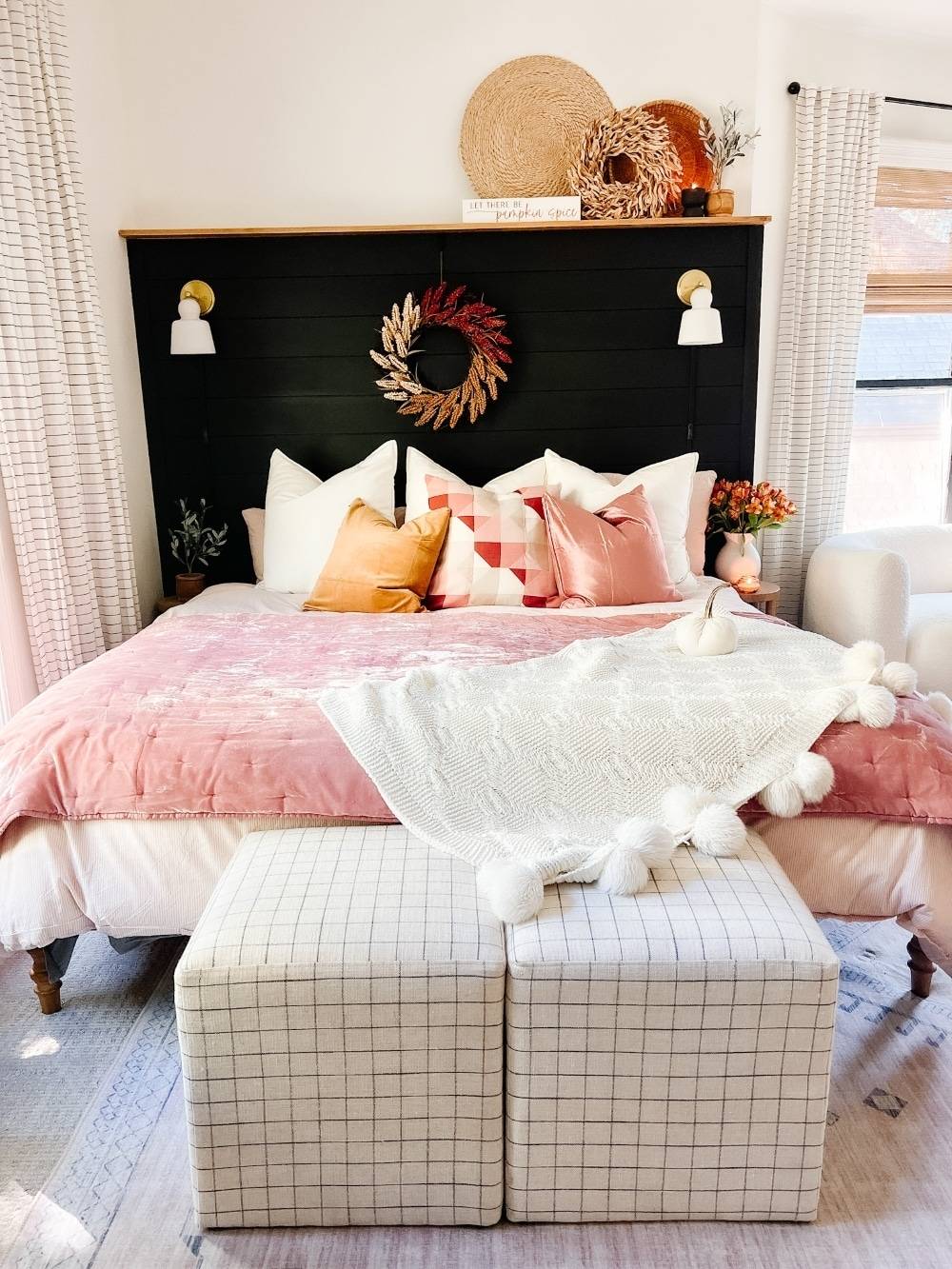 Thanksgiving-inspired mantel
The mantel is the natural focal point in the living room, so it is the ideal spot for seasonal decor. Transform your year-round setting to a Thanksgiving-inspired one with pinecones and pumpkins.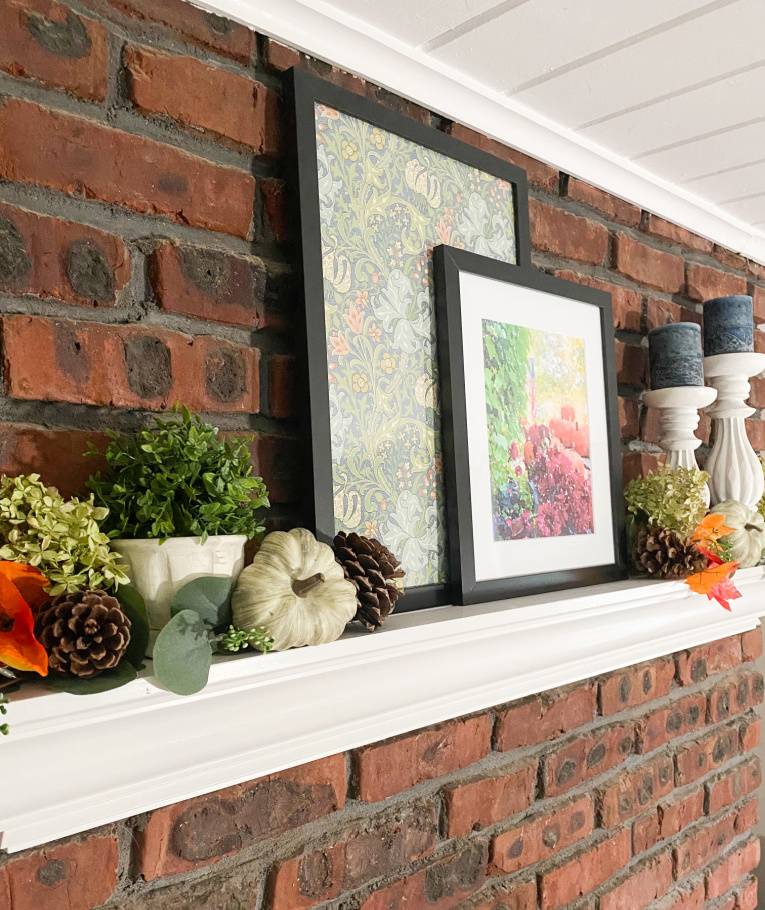 Fall flowers
If you love colorful blooms as part of your decor, fall has so many to offer. We've spotted many potted chrysanthemums in gorgeous fall colors. Dahlias and yellow sunflowers are other popular choices for Thanksgiving decor.