A great light fixture will spruce up your home and elevate the style while creating a pleasant ambiance. Lighting with a striking design will uplift the space, making it look expansive and tasteful. 
With so many styles and designs available, you can find the ideal fit for your preferences. In this post, we share our favorite light fixtures that make a bold statement. Whether you want to emphasize the kitchen island, highlight the dining table, or visually separate a conversational area, we have you covered. 
Curated cluster of pendants
A cluster of sleek pendants will add the ultimate dose of visual interest to your living room. DWR offers elegant mix and match options for assembling a curated collection that radiates style.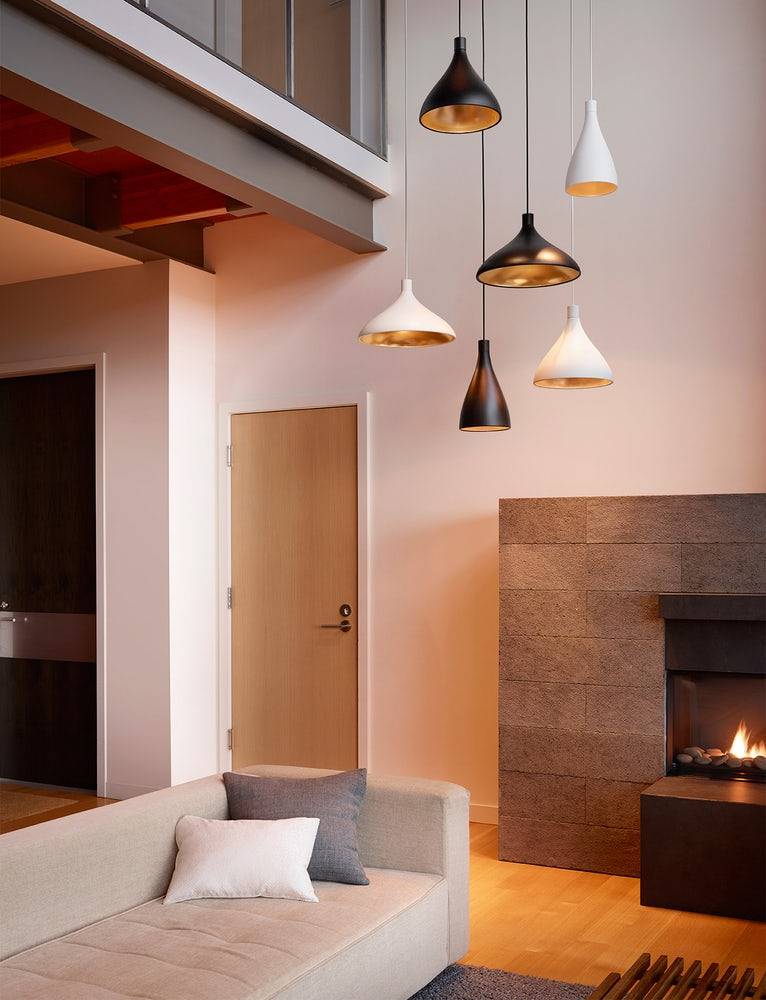 Wooden pendant
If you want to bring coziness to your home, this exceptional design with a distinctive wood grain texture will be an ideal pick. The simple aesthetic will perfectly fit any space, while the oak veneer complements your interior style with grace.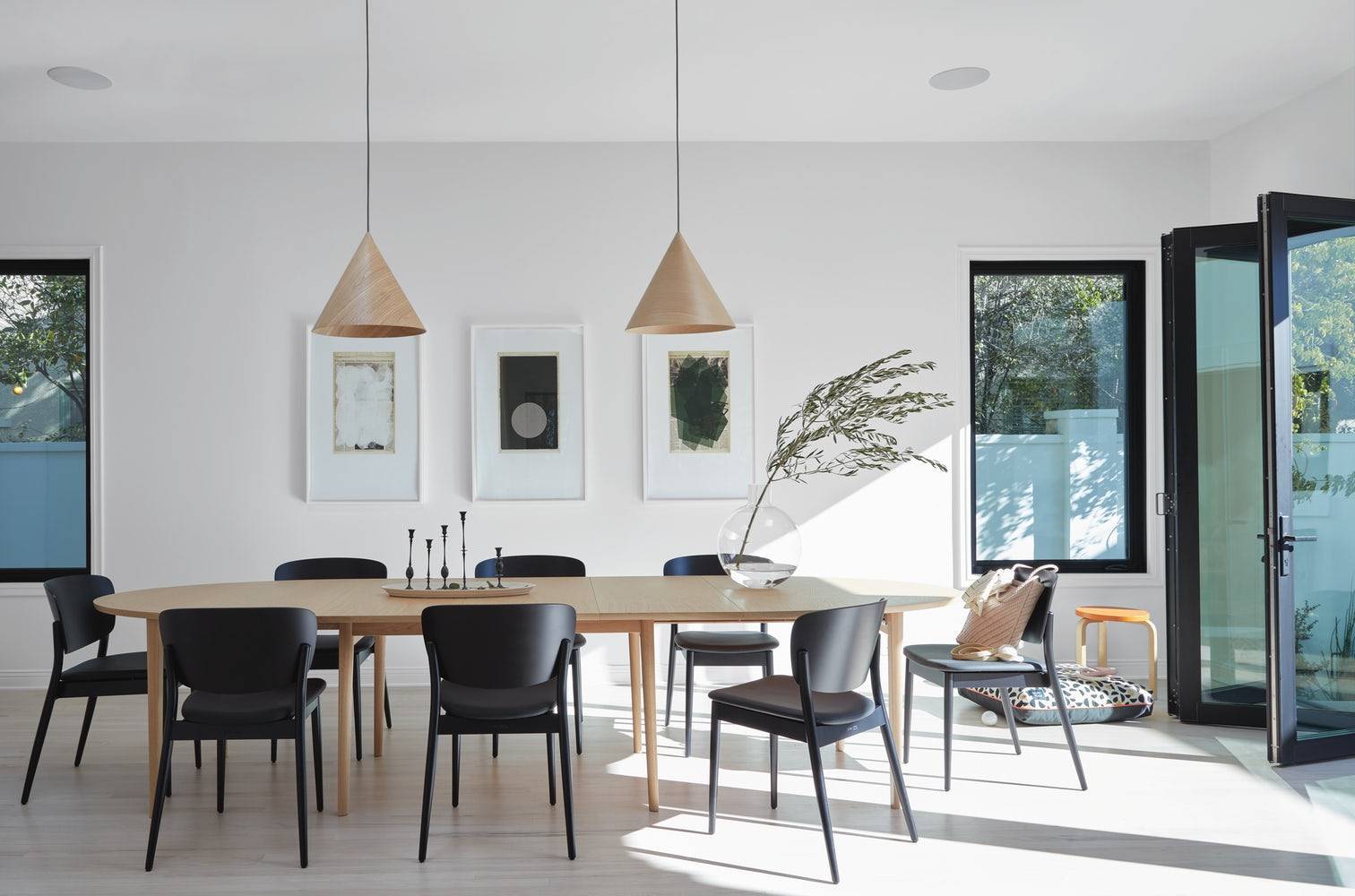 Glass cage pendant
A bold glass cage pendant will anchor your refined kitchen island, becoming a focal point in the room. The design is versatile enough to fit a wide array of styles while being bold enough to stand out.
Luxurious chandelier
A luxurious chandelier will make a bold statement in your living room. This versatile design will anchor the conversational area, making it feel more intimate.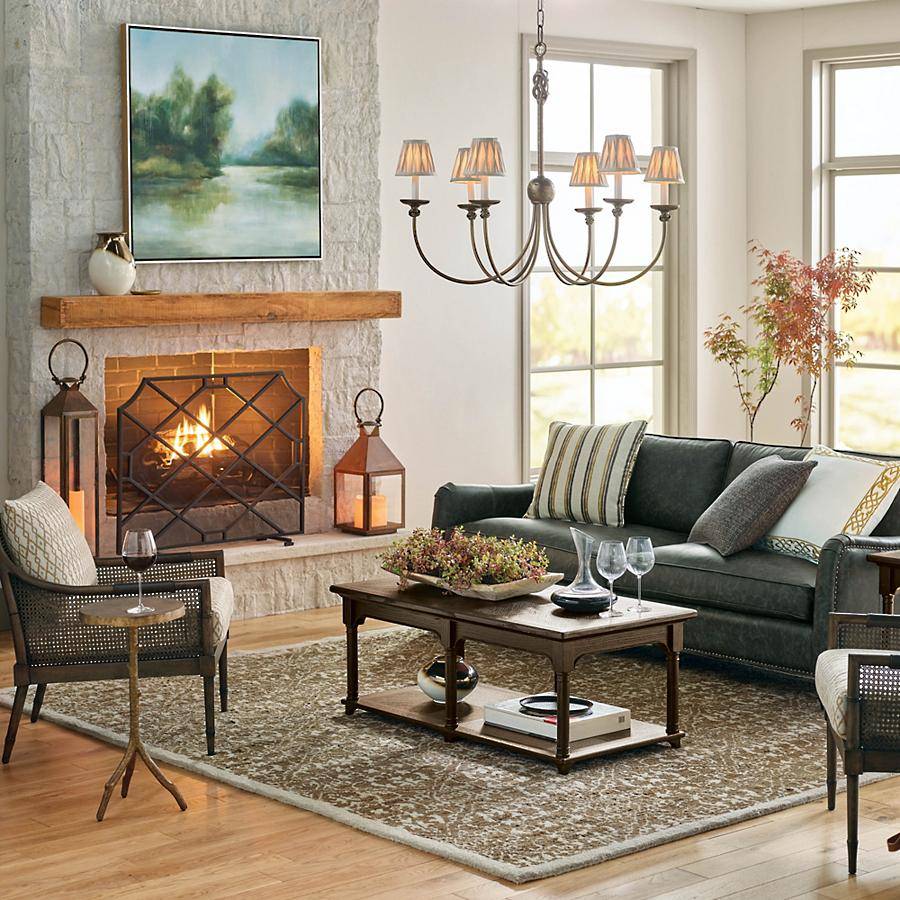 Beaded chandelier
If you want to add a generous amount of texture to spruce up the space, a beaded chandelier will do the trick. This design comes with intricate details that elevate your living room and introduce some organic texture.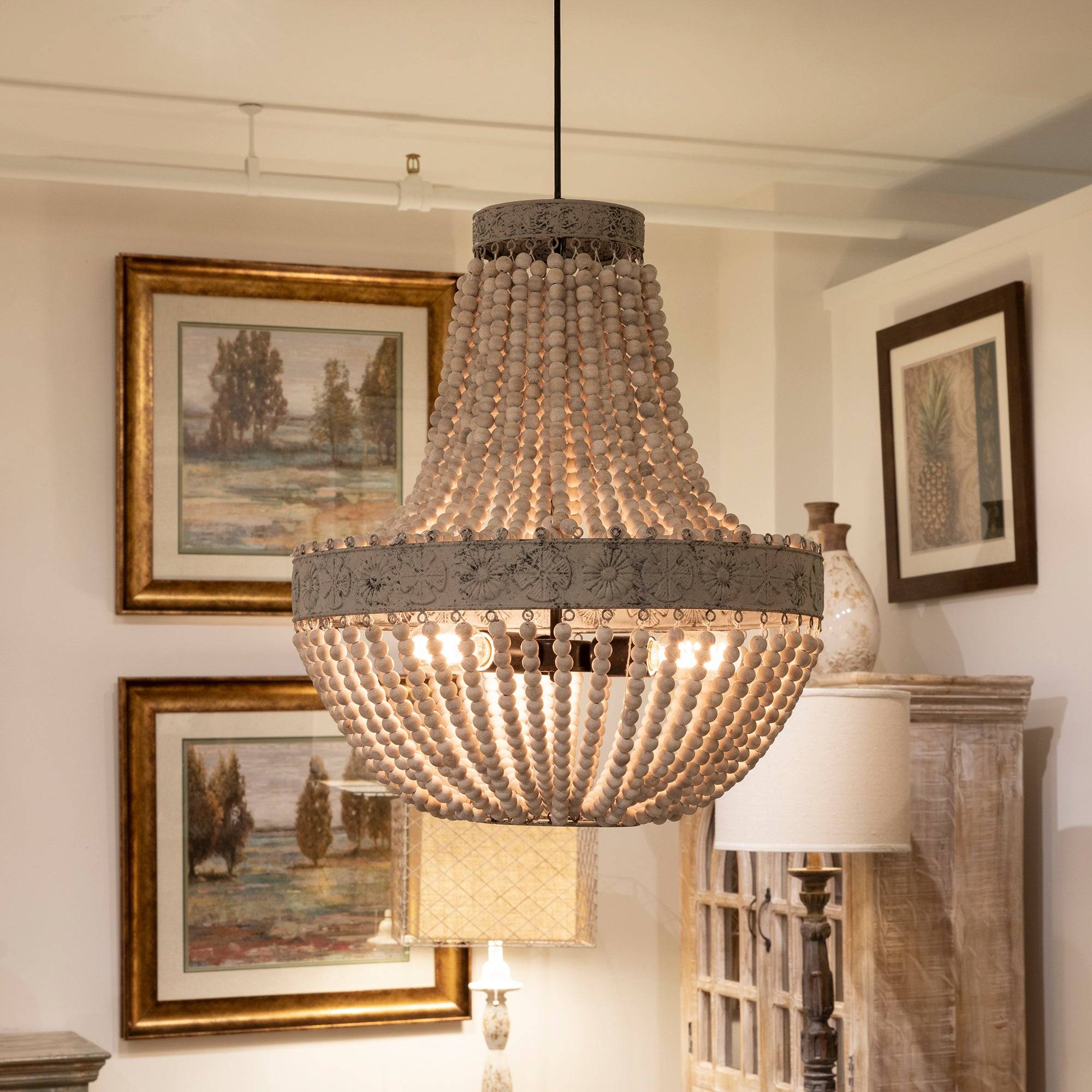 Modern farmhouse chandelier
This subtle design features a minimalist aesthetic while still keeping a rustic theme. The chandelier will perfectly complement your dining table and put it in the spotlight.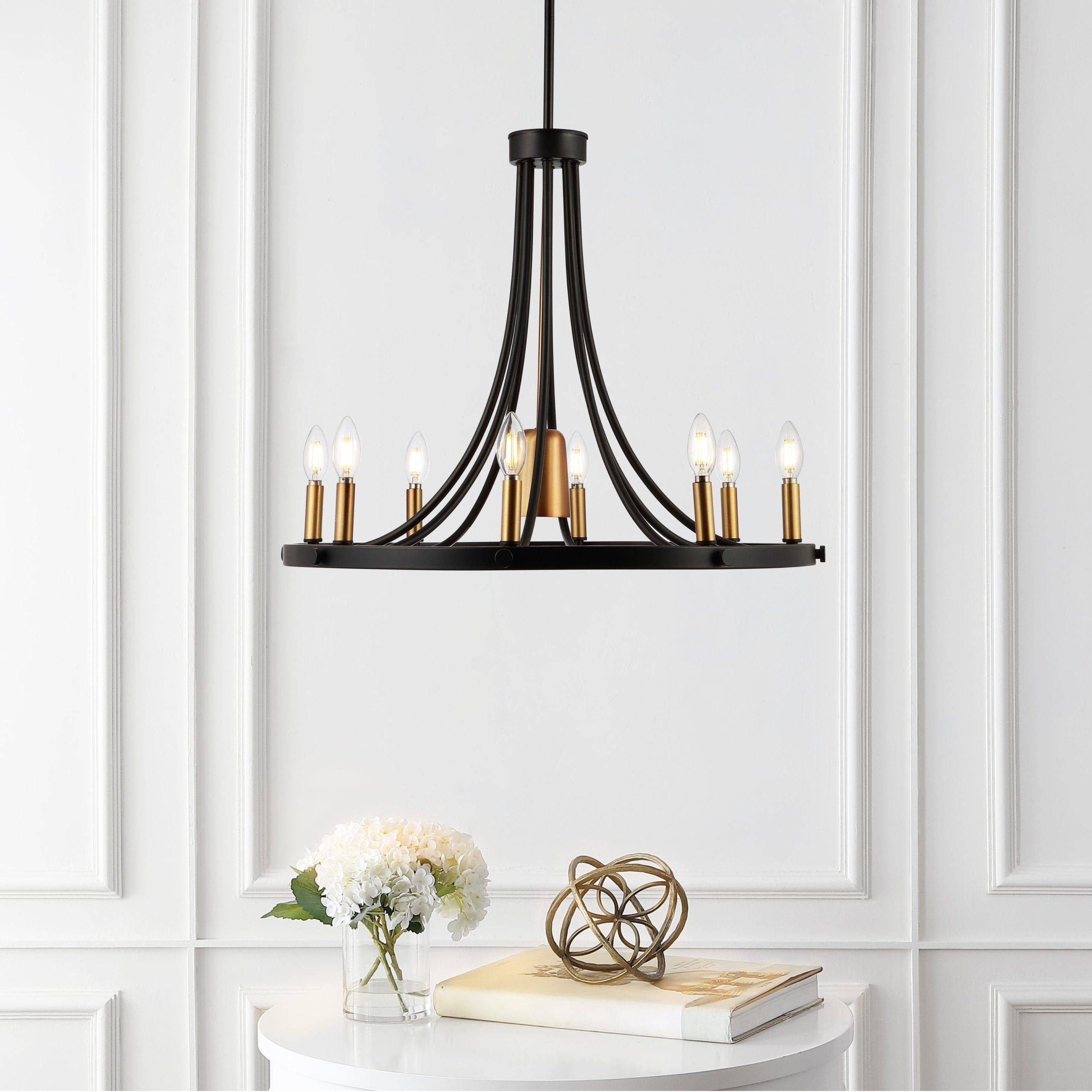 Antler chandelier
An antler chandelier will enchant you with its unique design while adding a generous dose of edginess and personality to your living room. It ideally complements the tufted leather sofa and rustic coffee table while making a remarkable statement.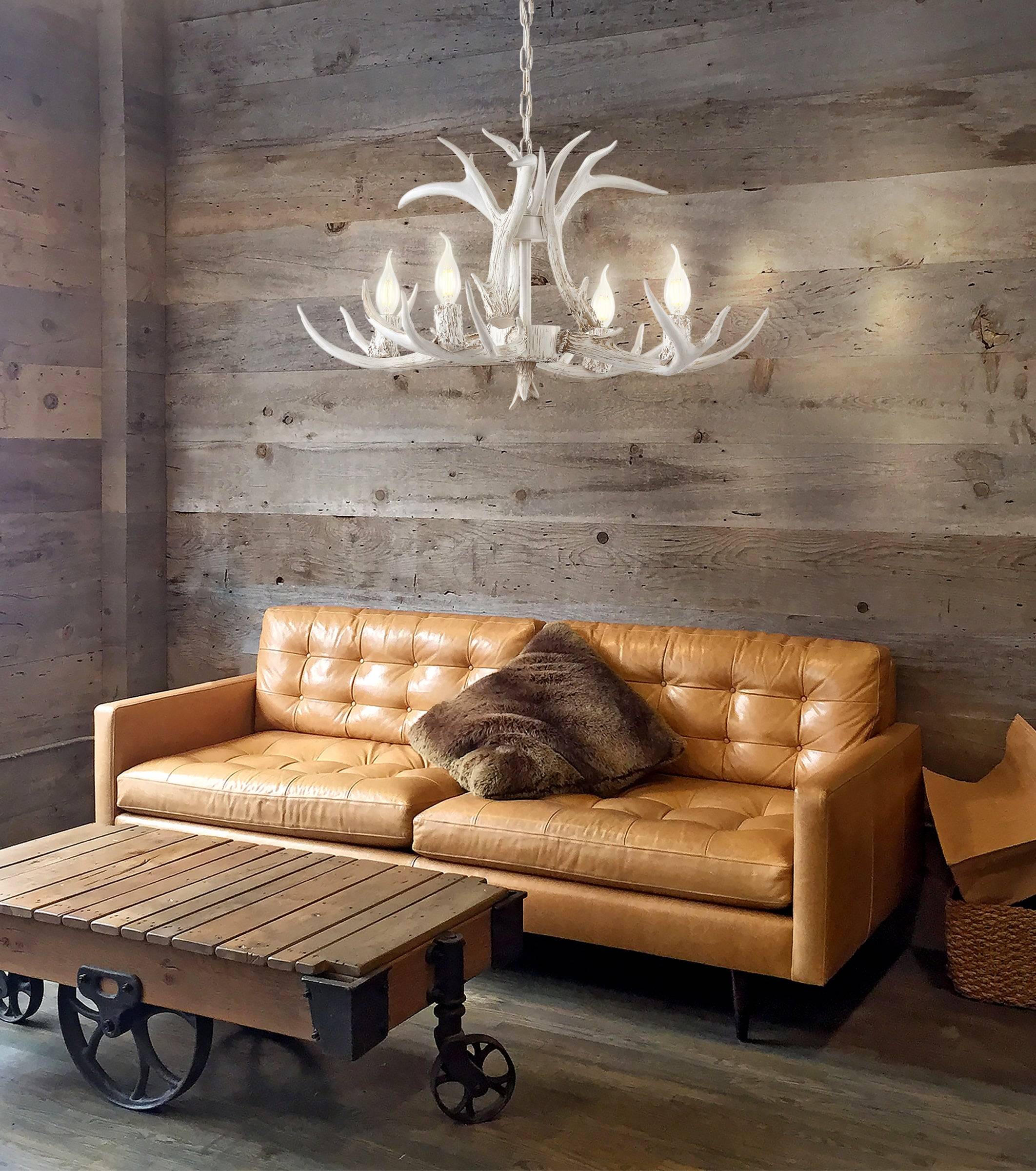 Crystal chandelier
This crystal chandelier will make a glorious entrance to your home. The luxurious design will elevate the space and bring that high-end vibe you've always wanted.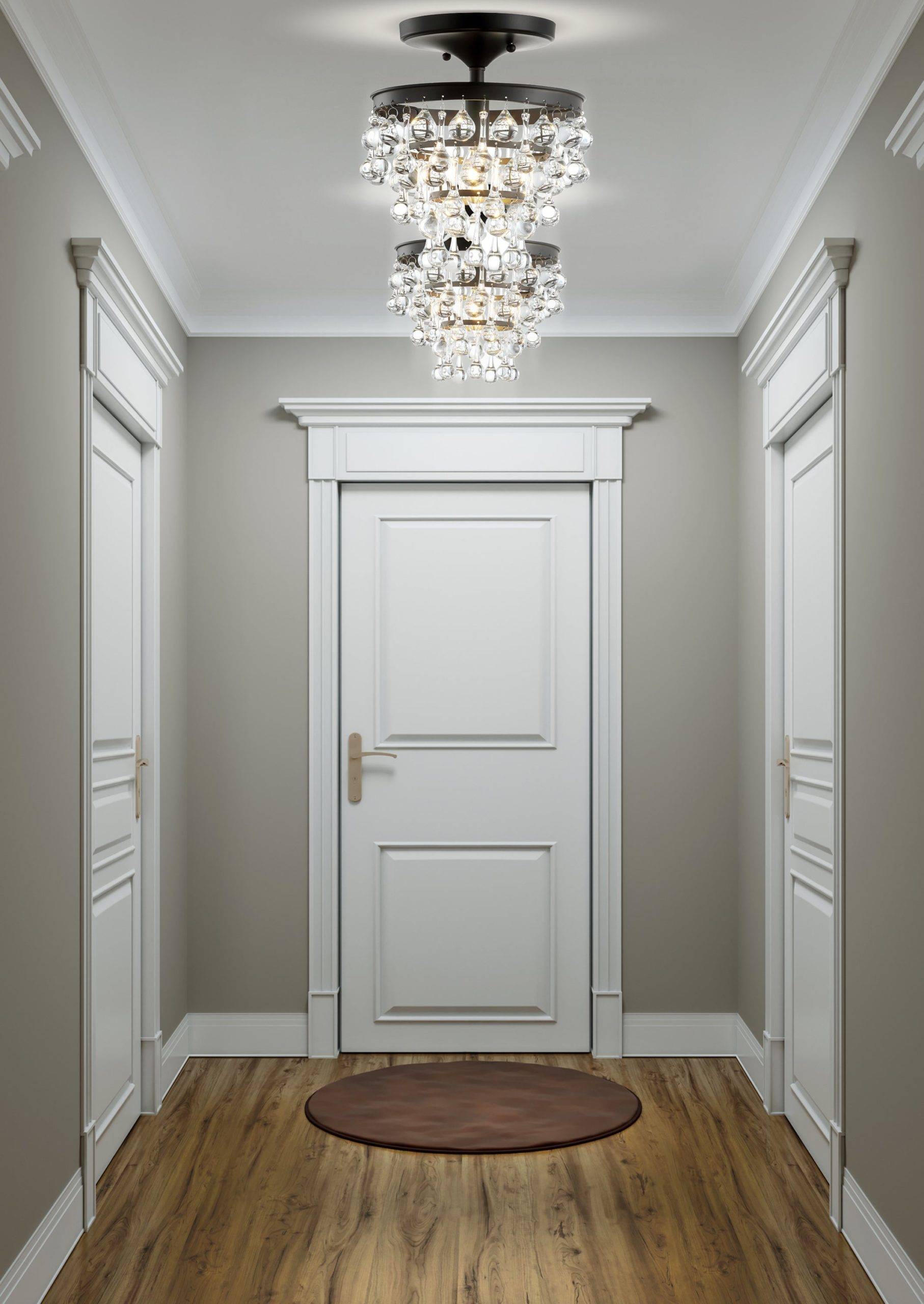 Pinecone pendant
Crafted with wooden panels resembling the elements of a pinecone, this pendant will bring an organic feel to your home. Whether you wish to anchor your breakfast nook or make a remarkable statement in your bedroom, the refined piece will perfectly set the mood.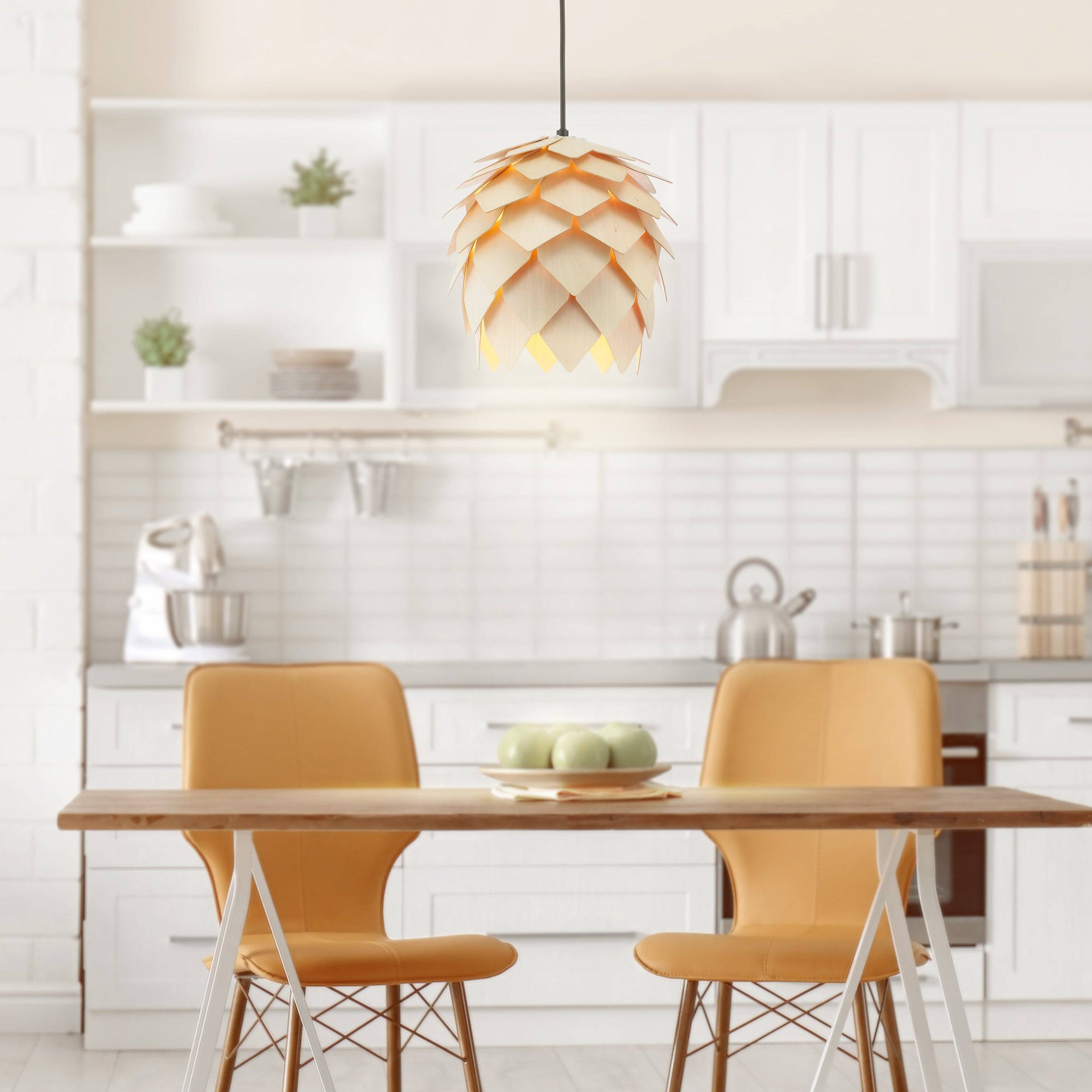 Seagrass pendant
Whether you want to break down the monotony or bring a Boho vibe, this seagrass pendant will complement the space with its organic texture. The woven texture will contrast with the shiny countertops in your kitchen, bringing relaxed vibes.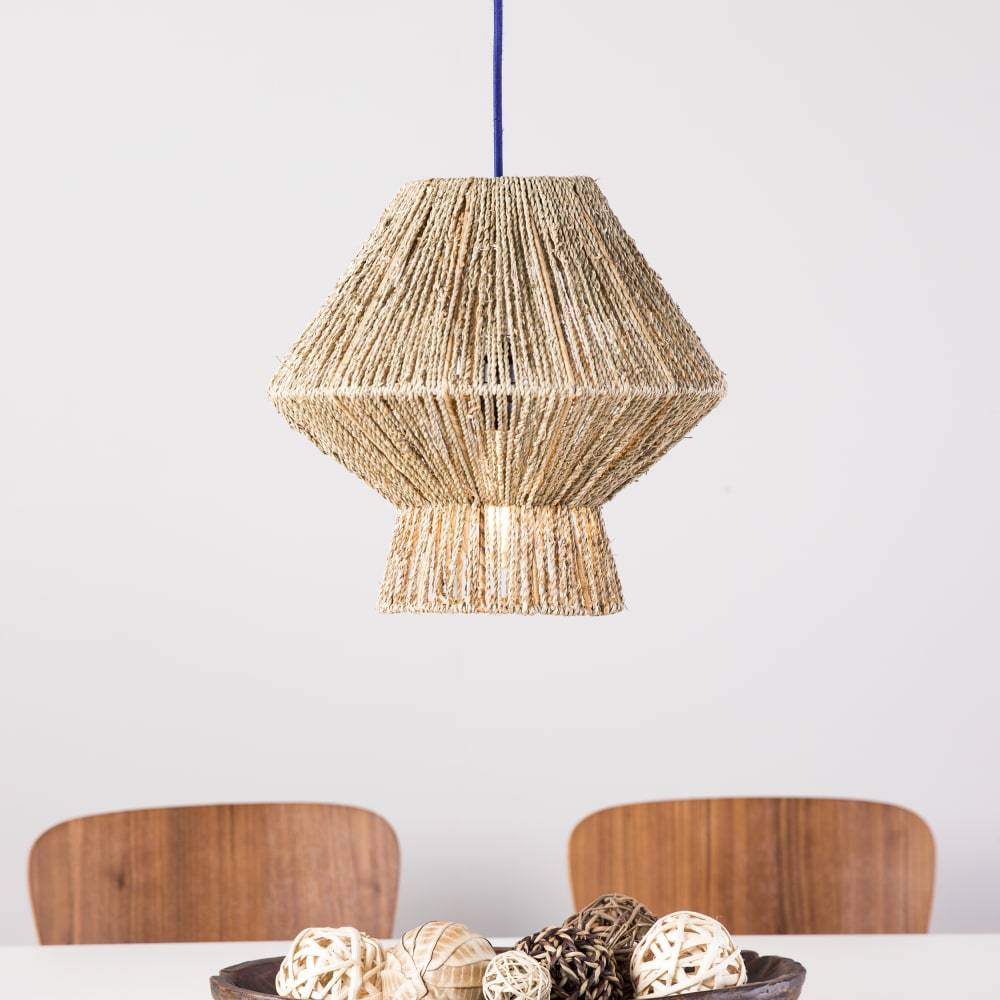 We know that photos can be an amazing source of design inspiration, so this article may contain affiliate links that will direct you to a particular decor item. Clicking on a link may result in a portion of proceeds being paid to www.decoist.com.