Are you in the middle of game-planning your next kitchen remodeling project? If so, you're probably relishing the many elegant stone and wood countertop selections on display in your favorite DIY magazines or at your local boutique home improvement outlet.
While there's no harm in finding creative inspiration in these amazing luxury upgrades, most options fall well outside the range of your average budgetary plan. Because remodeling your kitchen can be preposterously expensive, many homeowners find that choosing plastic laminate products is one of the best ways to save money on their upcoming project.
Laminate plastics have been around for ages. But if you're imagining your aunt's soft beige countertops streaked with knife abrasions and burn marks from your grandfather's overheated wrought irons, think again. You can safely banish your auntie's brown, wood-laden 1980s split-home kitchen in the burbs from your thoughts. That's because, over the last decade alone, laminate technology has evolved tremendously. The following are just a few reasons why you should consider laminate countertops for your next kitchen rehab project.
Durability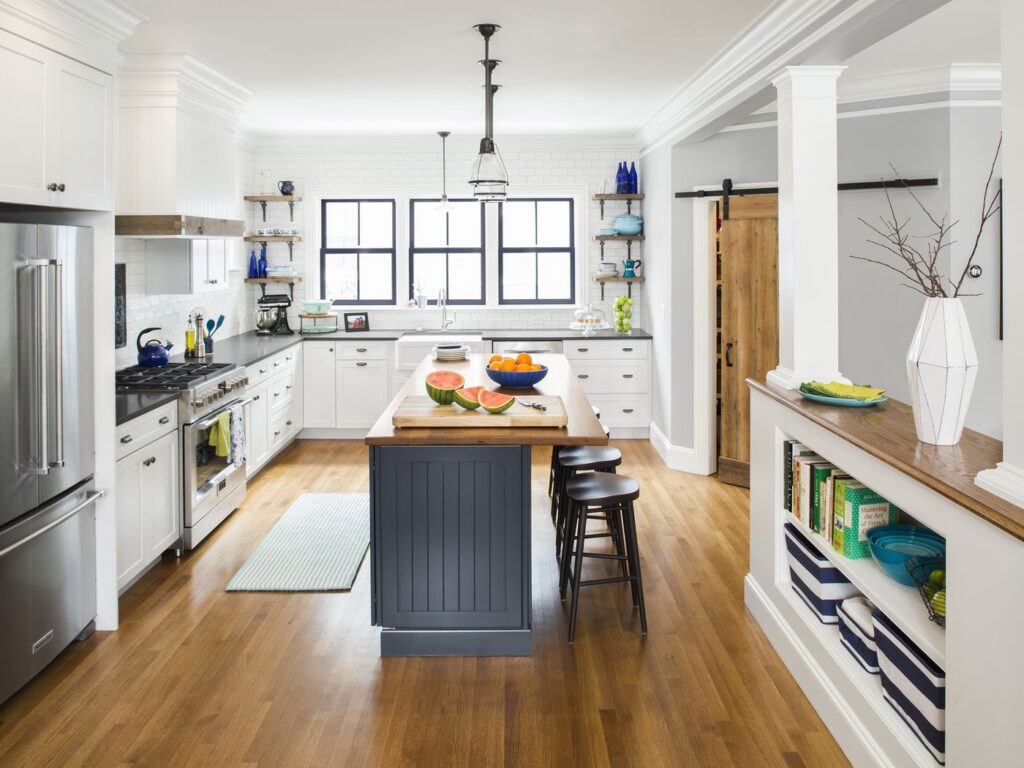 source: pinterest.com
Most builders and homeowners are familiar with laminate products and their poor track record with durability. Many of us know that some laminate products can fail to uphold under even the most average conditions for wear and tear. We've seen cheap laminate become abraded and peel away. This begs a few important questions: are laminate countertops durable? And, likewise, do laminate countertops scratch easily? Laminate is a hard plastic. As such, you can safely assume it will never be as scratch-resistant and durable as granite or quartz.
But for those considering laminate countertops, it's a given that some degree of long-term durability is necessarily sacrificed in favor of cutting costs. Nevertheless, modern-high pressure laminates are incredibly durable when compared with laminate products of the past.
Formica, one of the leading companies in laminate manufacturers, generates their laminate under high heat and pressure to form the final solid product. Also called high pressure laminates or HPL  Their proprietary process yields a fantastic-looking laminate that's considerably stronger and more resistant to heat, scratching and staining than materials you've seen in the years gone by.
Stone vs. Laminate Countertops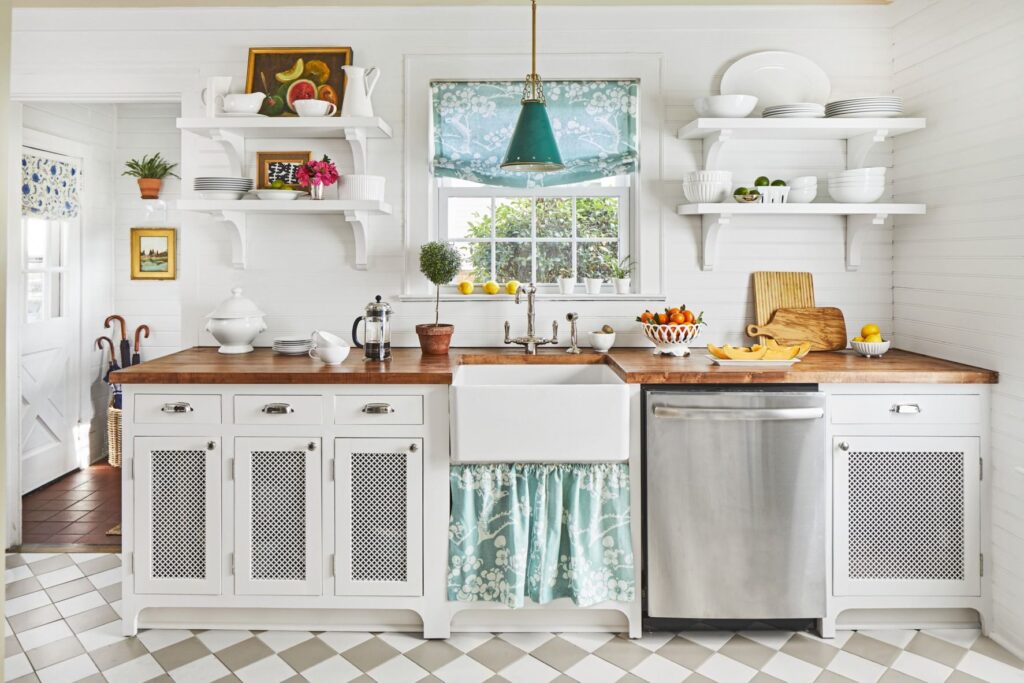 source: hearstapps.com
Presuming you have an average-sized kitchen, the excessive costs associated with installing stone countertops are already known. As mentioned, stone will be more durable than laminate over the long run but far more expensive. The starting point on a quote for a stone countertop commonly exceeds $2000. And that's just for the materials. The good news is that quality Formica laminate is a fantastic choice for replicating some of the most desirable stone options like granite, quartz, and marble.
Ultimately, you can expect to pay about half as much for a laminate countertop when you compare it against stone products. Likewise, if you're worried about your home's resale value, this is hardly a consideration. When you go with stone countertops, you can't always expect to recover the excess investment when it's time to sell.
However, while laminate won't factor directly into the appraised value of your home, keep in mind, the pattern that you select for your kitchen countertops is more important than the materials you use. A charming and timeless design goes a long way in attracting prospective buyers. With laminate plastic, your options for rending a stunning visual treatment in the kitchen are essentially unlimited. Lastly, the major appeal of laminates is that they are easier to maintain and more resistant to stain than stone.
Choosing Your Laminate Countertop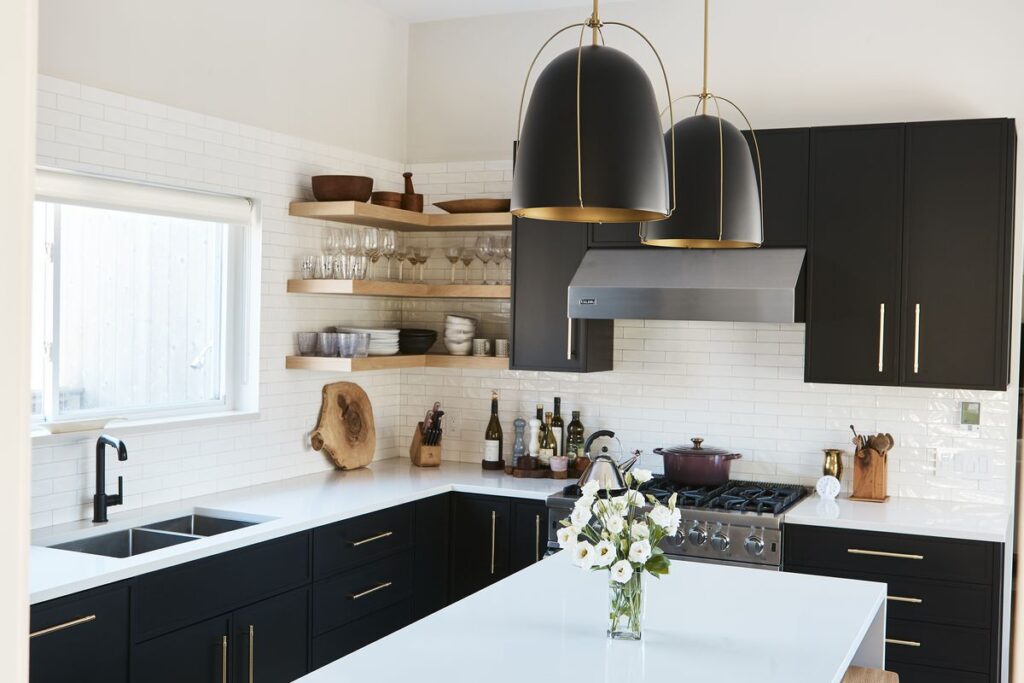 source: pinterest.com
With so many options, how do you go about choosing laminate countertops? One feature of plastic laminate surfaces that's commonly overlooked is that manufacturers like Formica sell products with germ-killing antimicrobial features. These qualities are baked into the laminate. And while they still require routine disinfection and cleaning, they do add an extra layer of protection against invisible pathogens that may be present in your kitchen.
Hospital kitchens have relied upon this technology for years. If keeping your home safe from undetectable germs is a priority, you can't go wrong with selecting a laminate product with antimicrobial features.
You know that the cost of laminate countertops is low, and they're safe and easy to maintain. But what are some other factors to consider when selecting a plastic laminate material for your kitchen? For starters, if you're concerned about your kitchen looking dated, it is doubtless that you probably want to ditch that drop-in sink. In years past, if you decided on laminate, this was your only option. Sink manufacturers have since innovated out of this problem.
It's now possible to have laminate while opting for a more modern-looking under-mount sink. Remember, your goal with any remodeling job is to create a visually appealing space without breaking the bank. You want to reinvent your kitchen to bring your kitchen into the present times and beyond. With laminate countertops your options concerning visual design are boundless.
Final Thoughts
source: pinterest.com
If your main objective is to save money on materials and tackle your kitchen remodeling project DIY, laminate's your clear choice. Laminate countertops are far less expensive than stone, and you won't be dependent on a contractor for complex tasks like cutting, setting, and sealing your countertop. What's even more appealing, you can readily buy laminate countertops that look like granite!
And as a bonus, you should never find yourself having a particularly messy evening in the kitchen with the meal prep and wine, you won't have to worry about permanently staining a very expensive stone countertop. With laminate, you can safely clean up the next day!