Whether you've browsed for bedroom inspiration on Pinterest or Instagram, you were probably amazed by all the inviting beds. The combination of fluffy pillows, stylish covers, and soothing colors help to set a cozy mood in the bedroom. 
If you want to turn your bedroom into a serene oasis that promotes relaxation for the body and mind, bed styling is vital. Check out our guide and recreate a designer look in your bedroom!
Set a good base
Investing in quality linens is the first step for curating a layered bed look. High-quality materials will help create that crisp hotel look you're after and will also contribute to a good night's sleep. 
Cotton is a naturally breathable material that doesn't hold moisture and helps regulate body temperature. Opt for 100% cotton sheets to experience the full benefits.
While sheets made of synthetic fiber might be cheaper than cotton, they won't feel as comfortable as the soft and delicate touch of natural fabrics.
Add duvet covers
Adding a duvet over the sheets instantly sets a cozy hotel vibe in your bedroom. If you like to switch up the styles occasionally to refresh your bedroom, go for reversible duvet covers. These feature two patterns, so you can choose which one to display. Whether you want to alter the color or pattern, this is a budget-friendly solution.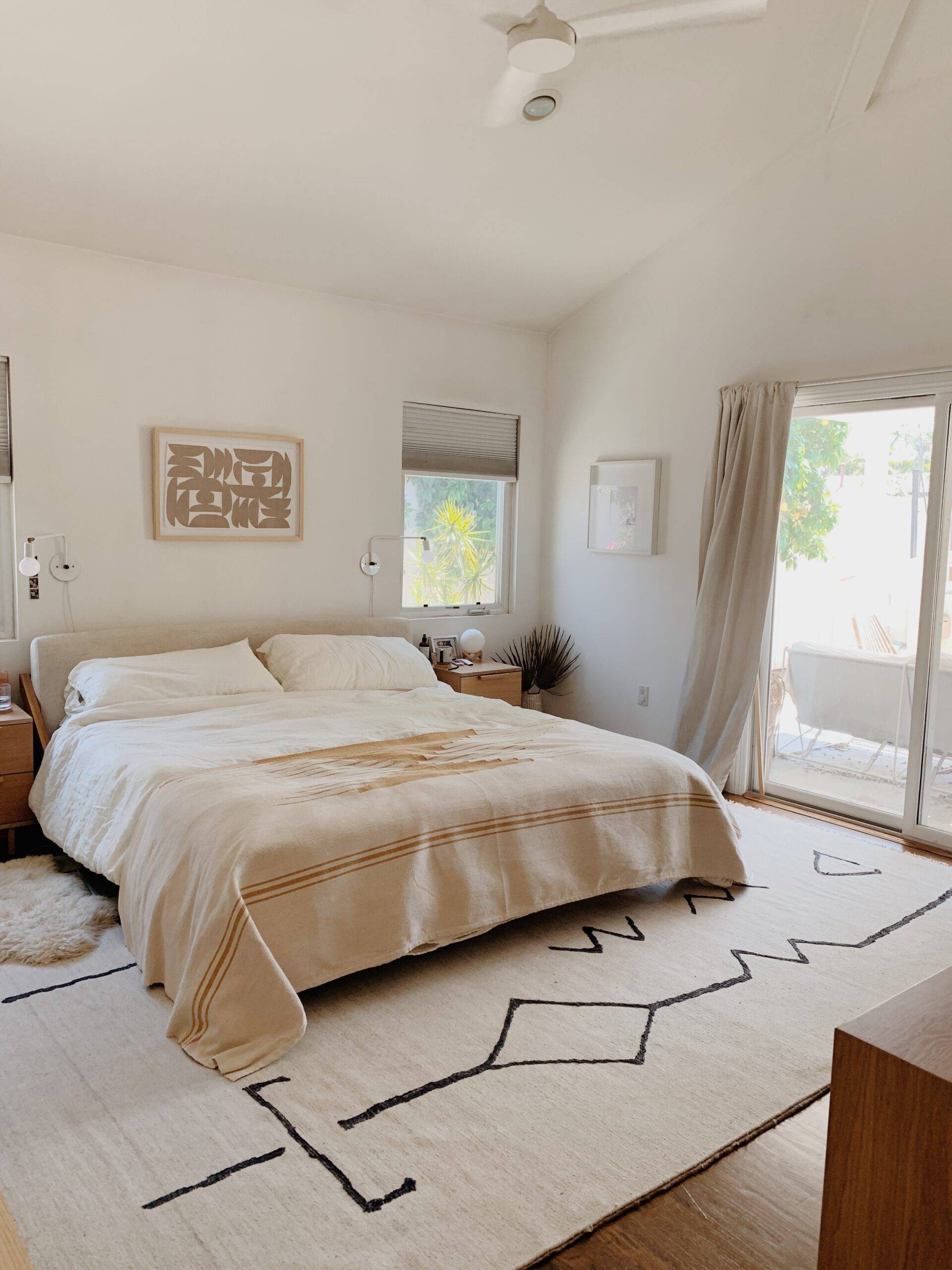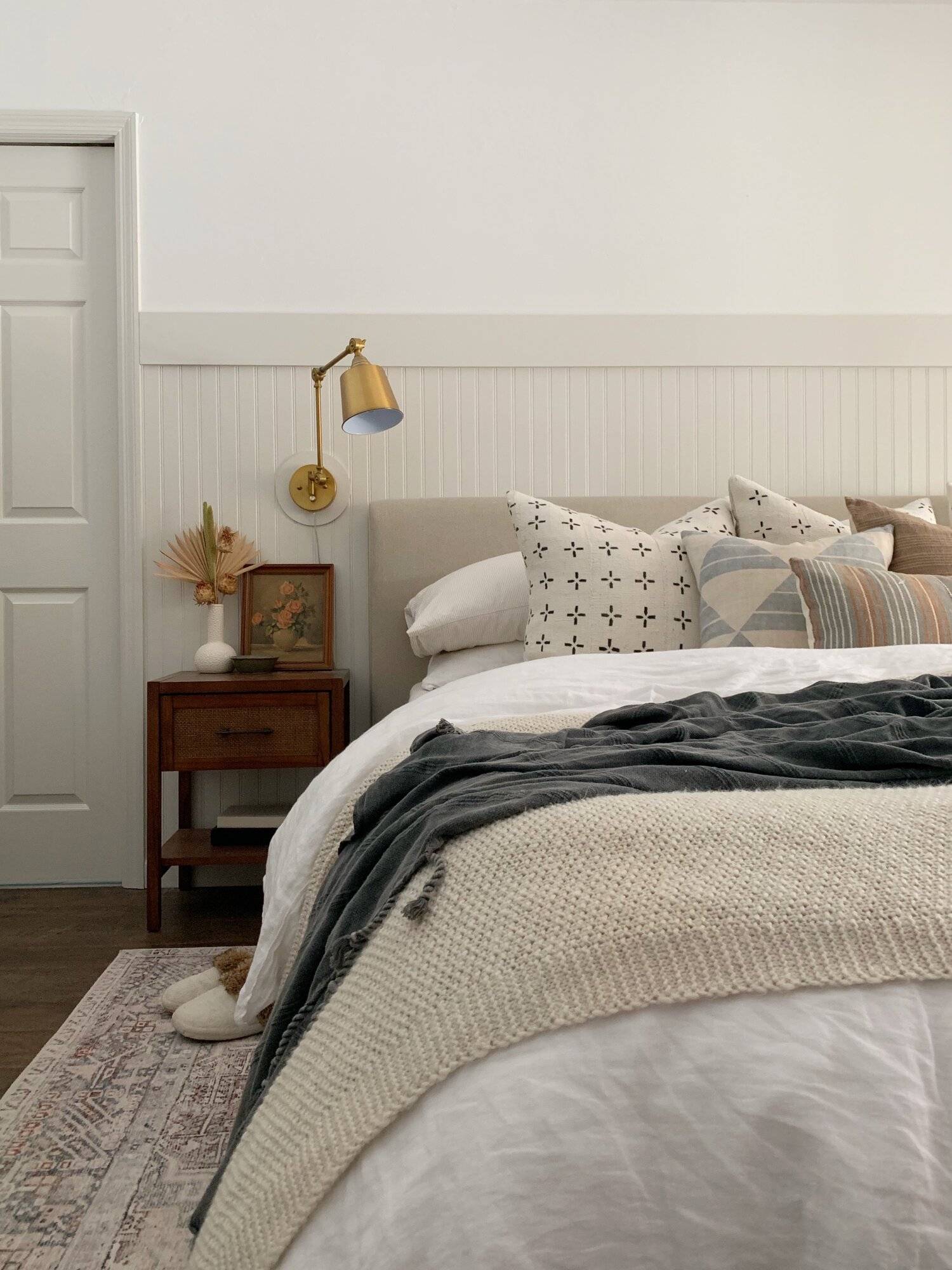 Style with a second duvet
The layered bed look isn't complete with just one duvet. If you're going for an Instagram-worthy bedroom vibe, you'll want to layer fabrics further to achieve the desired aesthetic. Fold a second duvet and make sure it covers a third of the bottom of the bed. 
There are a few options regarding style here. If your first duvet is neutral, feel free to play with patterns. A bold and colorful duvet folded over the crisp color can make a remarkable statement and introduce visual interest. 
However, if your primary duvet carries a strong pattern, tone it down with a neutral color. Pick one color from the pattern for the second duvet to achieve a cohesive look.
Don't forget that you can always experiment with textures and fabrics if you love seasonal decor. A chunky knitted blanket is ideal for welcoming the winter months. You can switch to light linen fabric for a more casual look in summer.
Add fluffy pillows
Layering fluffy pillows brings a cozy and inviting look to your bedroom. Start with your regular sleeping pillows and keep the covers neutral. Next, add a layer of decorative throw pillows for volume.
Adding a decorative stack of pillows on each side creates a cute look. However, you can add as many as you find fitting. Some like to add a set of five throw pillows for a dreamy bedroom look. Either way, make sure the colors tie the bed color palette together.
Optional: Finish off with a bench
A bench by the bed is a final touch that brings sophistication to the bedroom, and you can always find the right fit for your style. Whether it's a rattan, wood, or upholstered bench, be sure it elevates your bedroom's style. Don't forget to spruce it up with cozy throws!