Do you want to upgrade your home's curb appeal and welcome spring with joy? Revamping your front door is a simple project that showcases your style and makes your home more inviting. From painting the door and updating the hardware to adding decorative touches, a few things can elevate the design. 
Here's a step-by-step guide explaining everything for you. After reading, you will know how to give your front door a festive spring makeover.
Paint the door
A fresh coat of paint will instantly update your front door. A bright pastel color will add a touch of freshness while enriching the curb appeal. Blush is an excellent color choice for every season, as spotted in Modern Glam's spring front door project.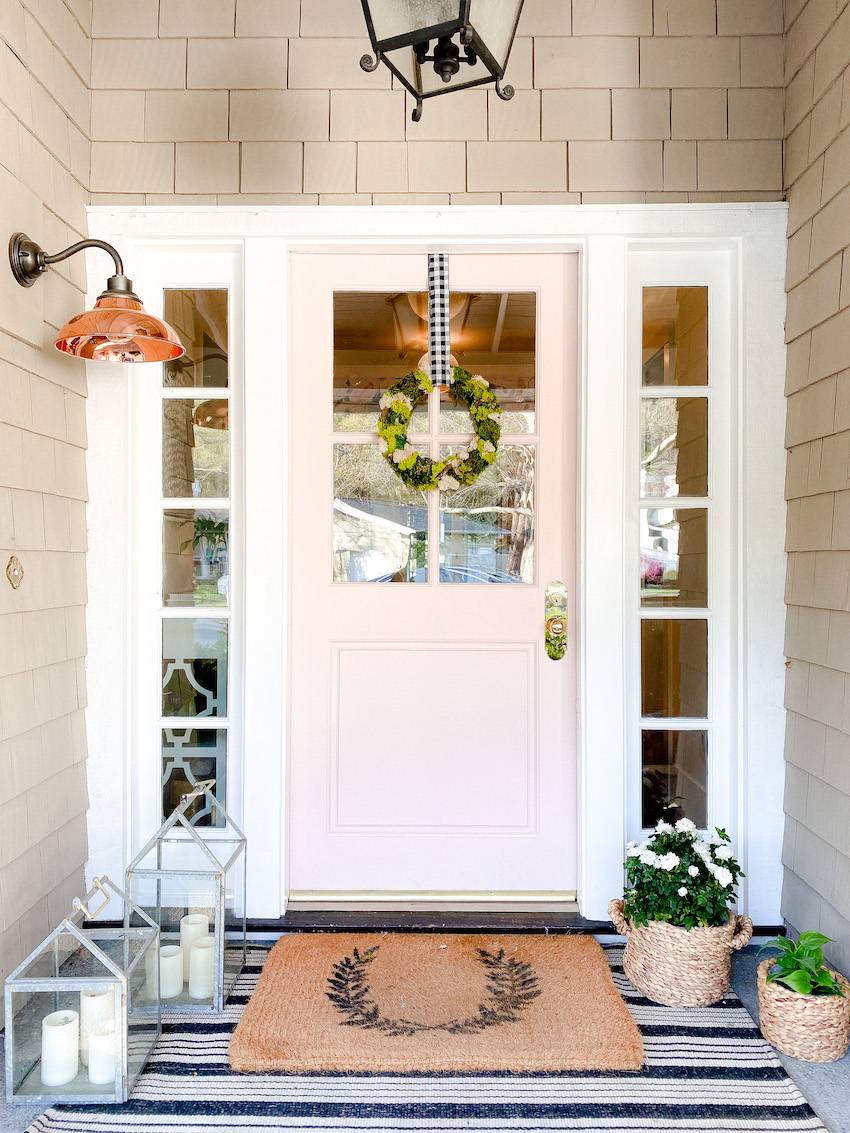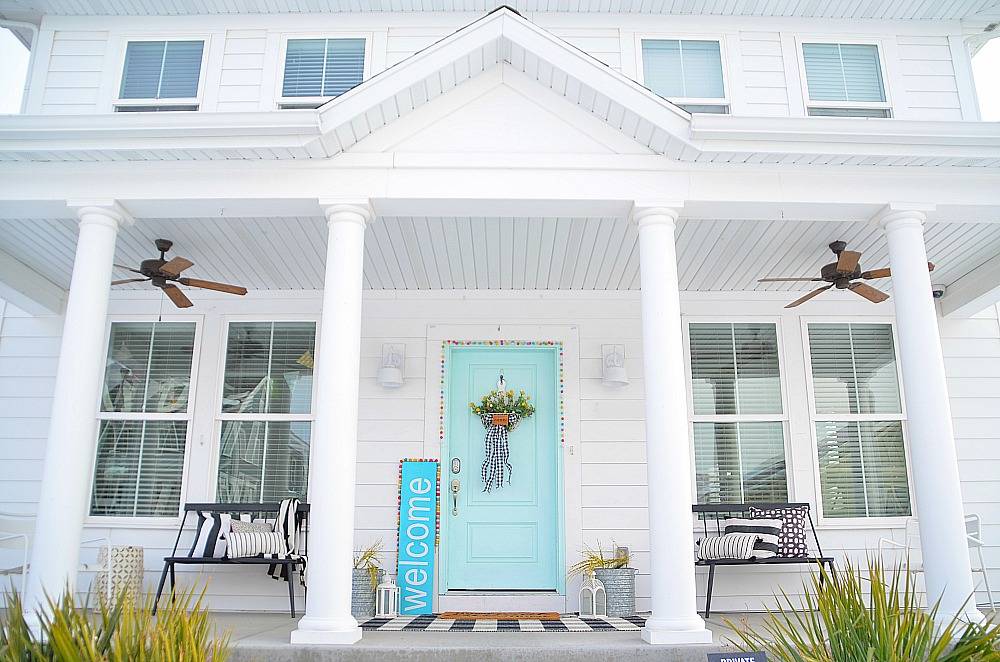 Add planters
Symmetry is one of the key tricks when decorating your front door. Therefore, you should add two identical planters on both sides. These clusters of vivid hydrangea blooms will add spring flair to your front porch. The setting looks harmonious and visually pleasing, while the fresh colors will wish everyone a warm welcome.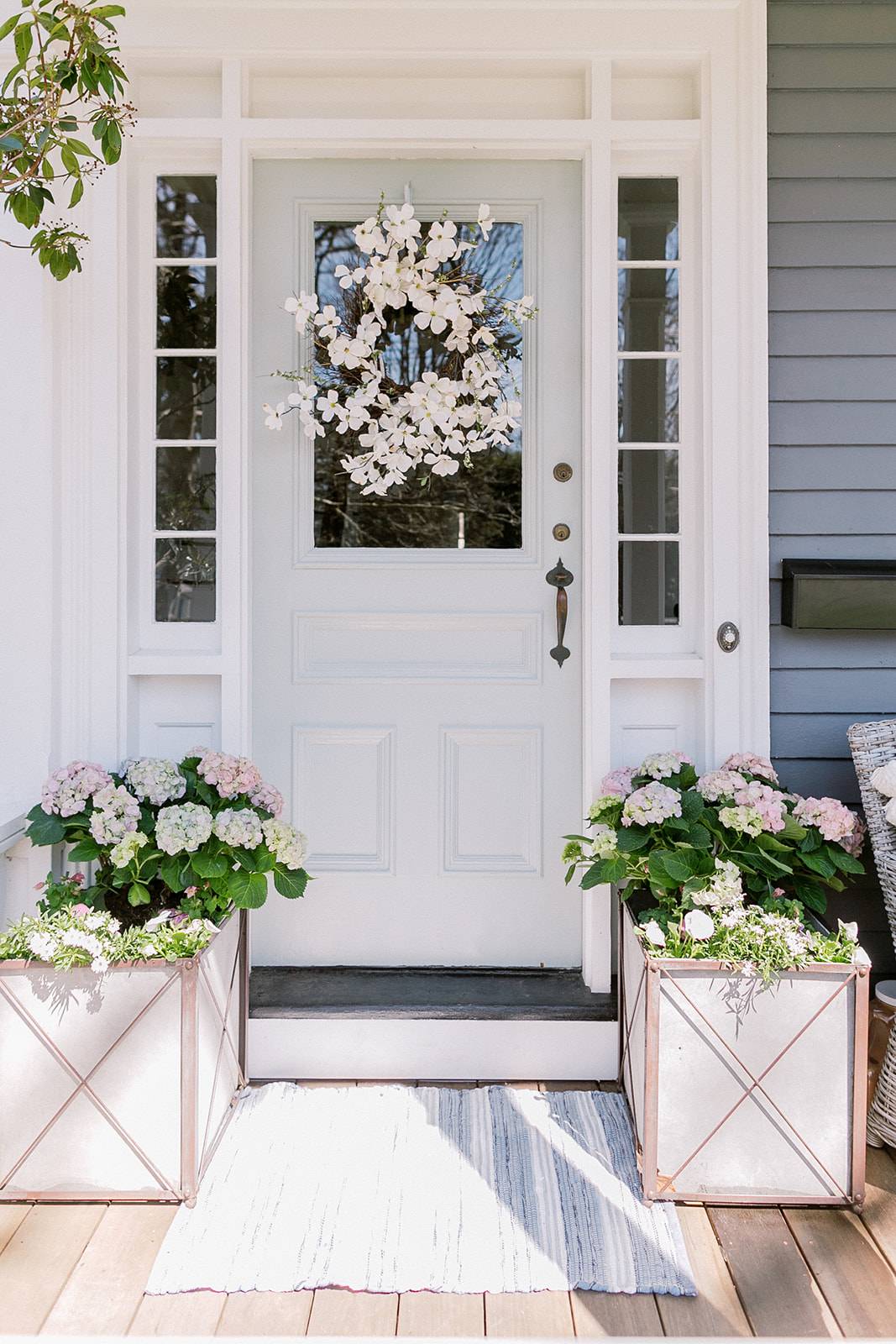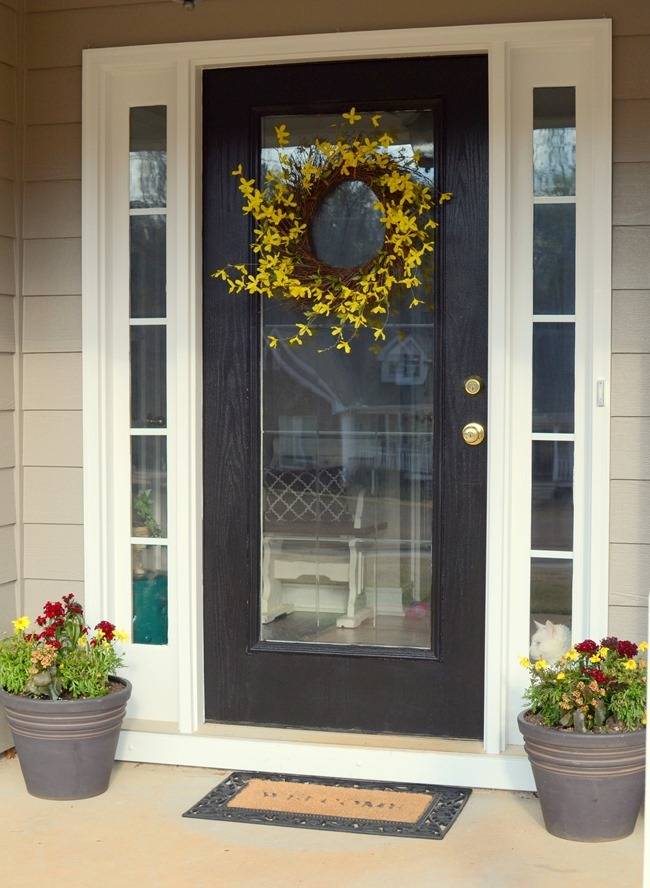 Welcoming wreath
A wreath isn't only reserved for Christmas decor. We highly recommend you adopt this decor item as a year-round essential. A basic green wreath is a staple piece that you can customize for any season. For spring, you can add Easter-themed adornments to bring a festive vibe.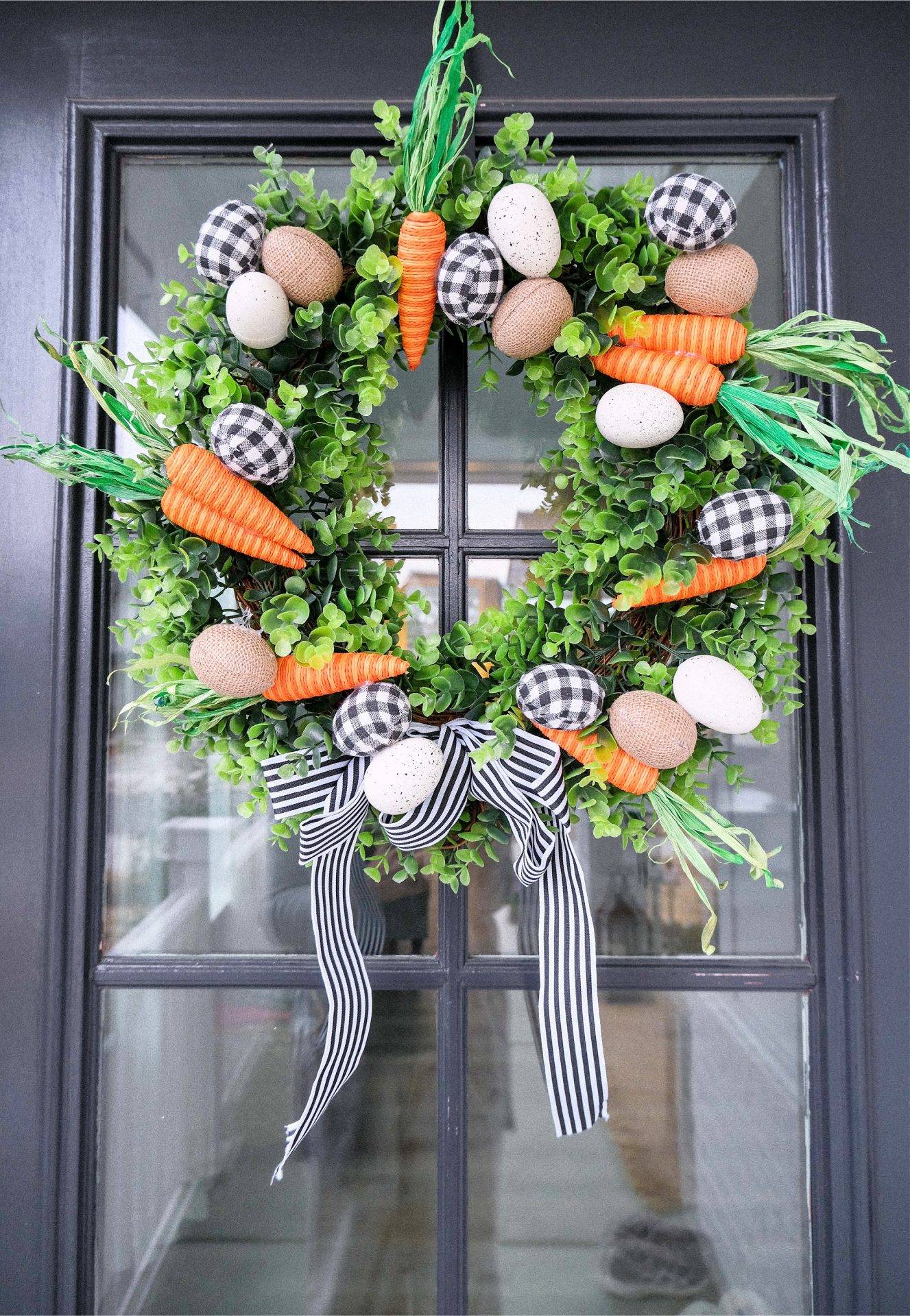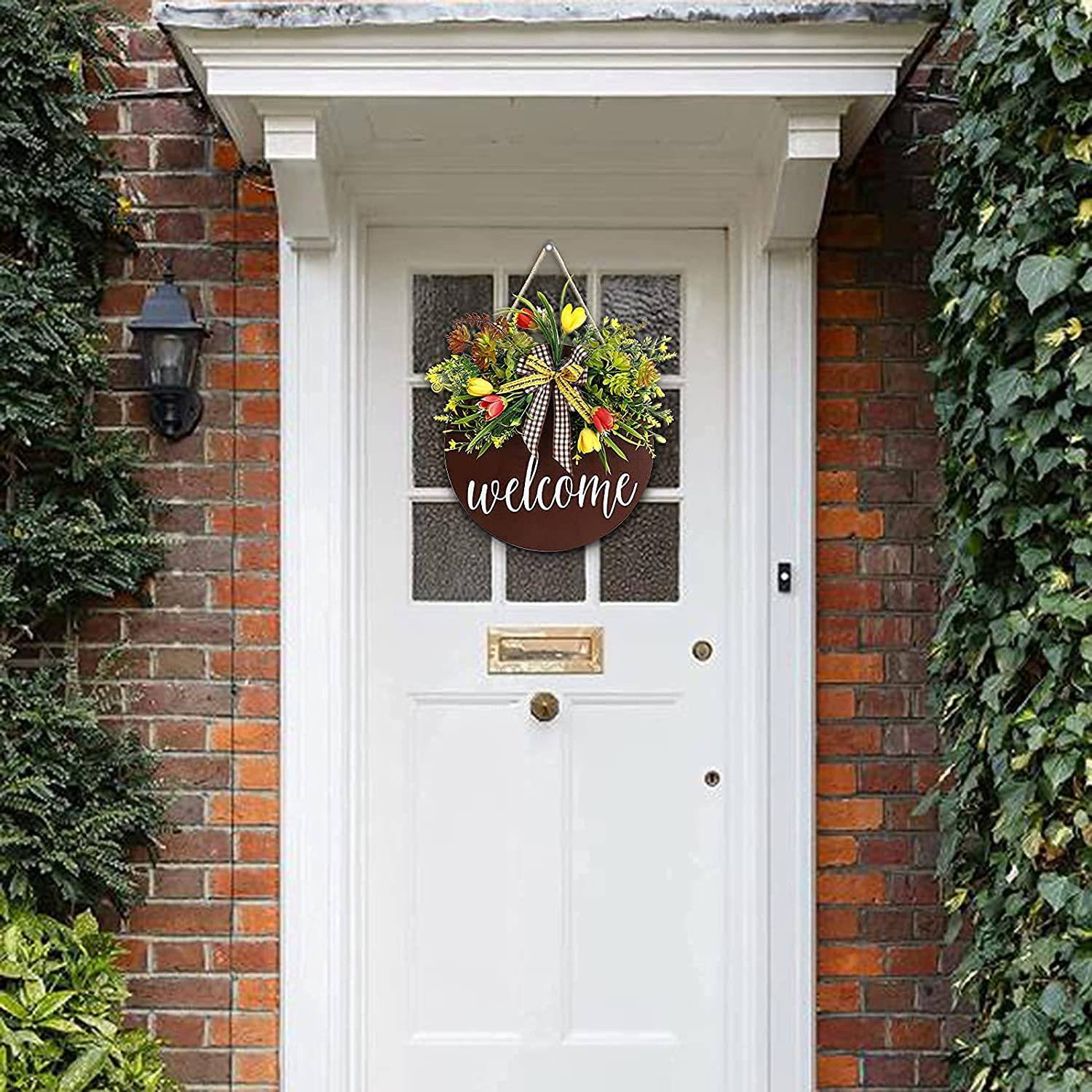 Colorful mat
Spring is the right time to replace that old and worn mat. Try going bold with your color choice by introducing a lively design to elevate the front door decor. A fun message will put a smile on everyone's face and make your front porch that much more inviting. This tasteful decor by Laura Beverlin features teal accents as a bold visual statement.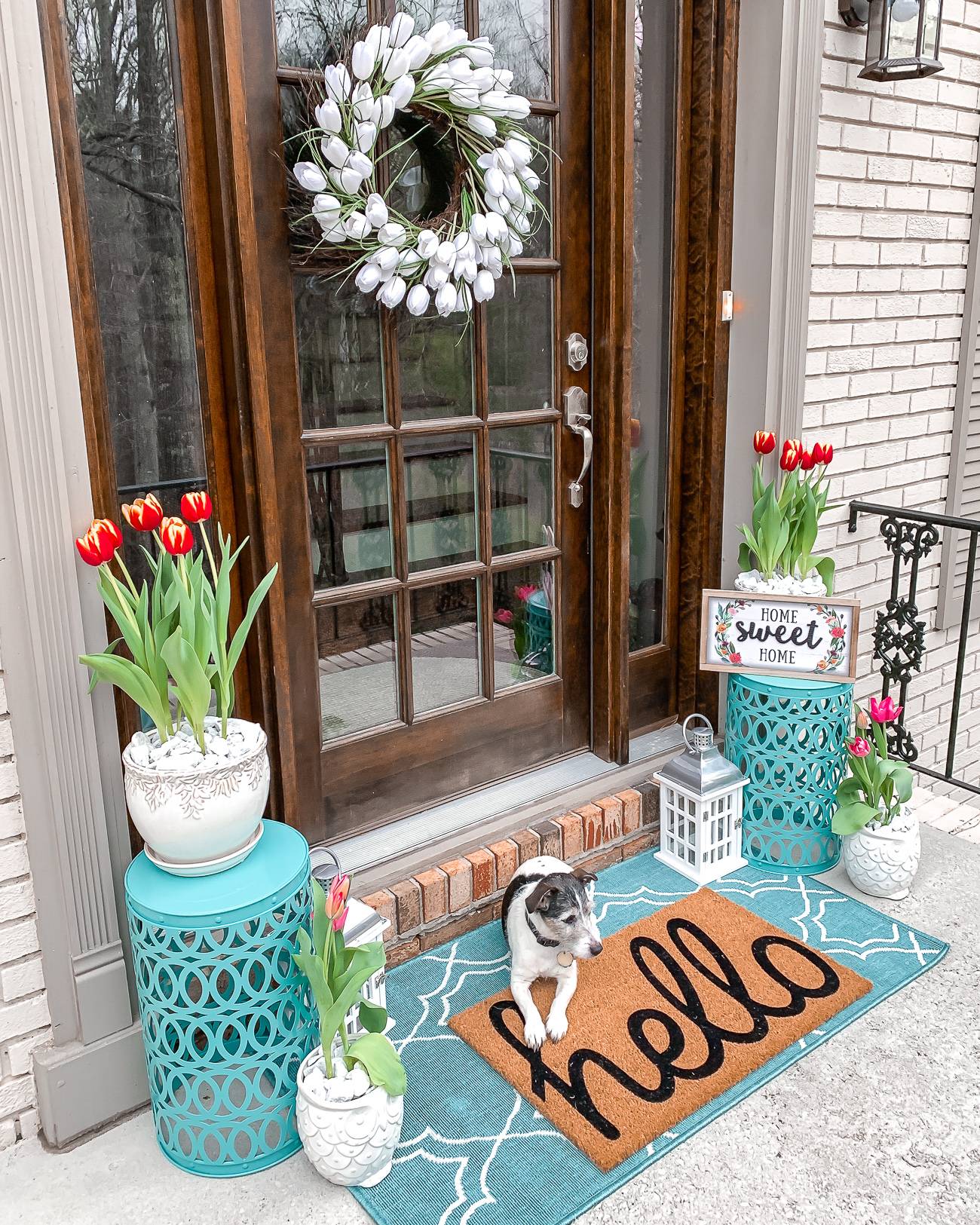 Curated arrangement
You can spruce up your front door for the spring by adding decorative touches that fit your style. Add a chair or a small bench with cushions for a cozy feel. Fun signs will welcome your guests with classiness or enhance the decor with captivating lanterns. 
The rustic spring decor by Liz Marie features a nicely curated arrangement with vintage vibes. The lovely topiaries, blue bike, and antique chair are charming details that make the front door look more alluring.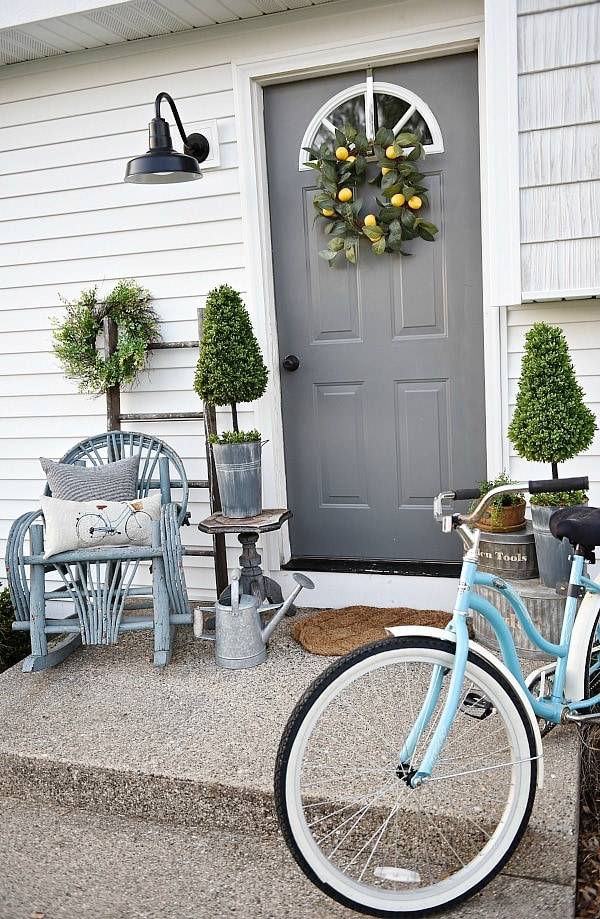 Thoughtful lighting
Lighting can make a massive difference in the design, so it might be the right time for a fresh update. Replace that old lighting with modern sconces to bring the upscale feel. Whether you prefer the rustic, contemporary, or traditional style, you can always find the right sconce that will complement your outdoor space.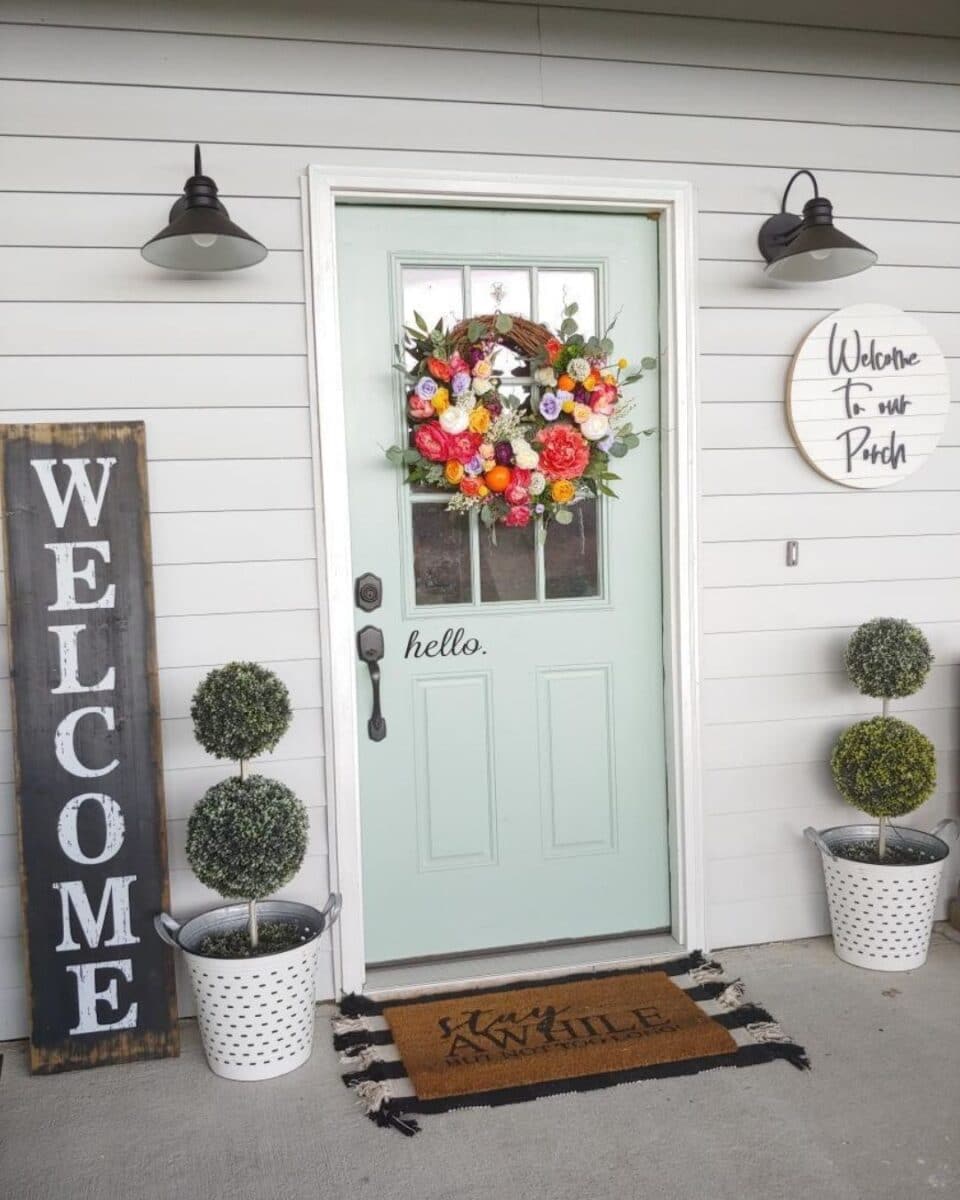 Updated hardware
Updating the hardware is a simple and inexpensive project that instantly elevates the front door. This black matte doorknob is a stylish and refined choice for a luxurious look. Complement with sconces in the same finish for cohesiveness. In addition, don't forget to update the house number to fit your aesthetic!