In partnership with humanitarian aid charity Choose Love, furniture maker and marquetry expert Kim Jordan is calling on the design industry for his latest project.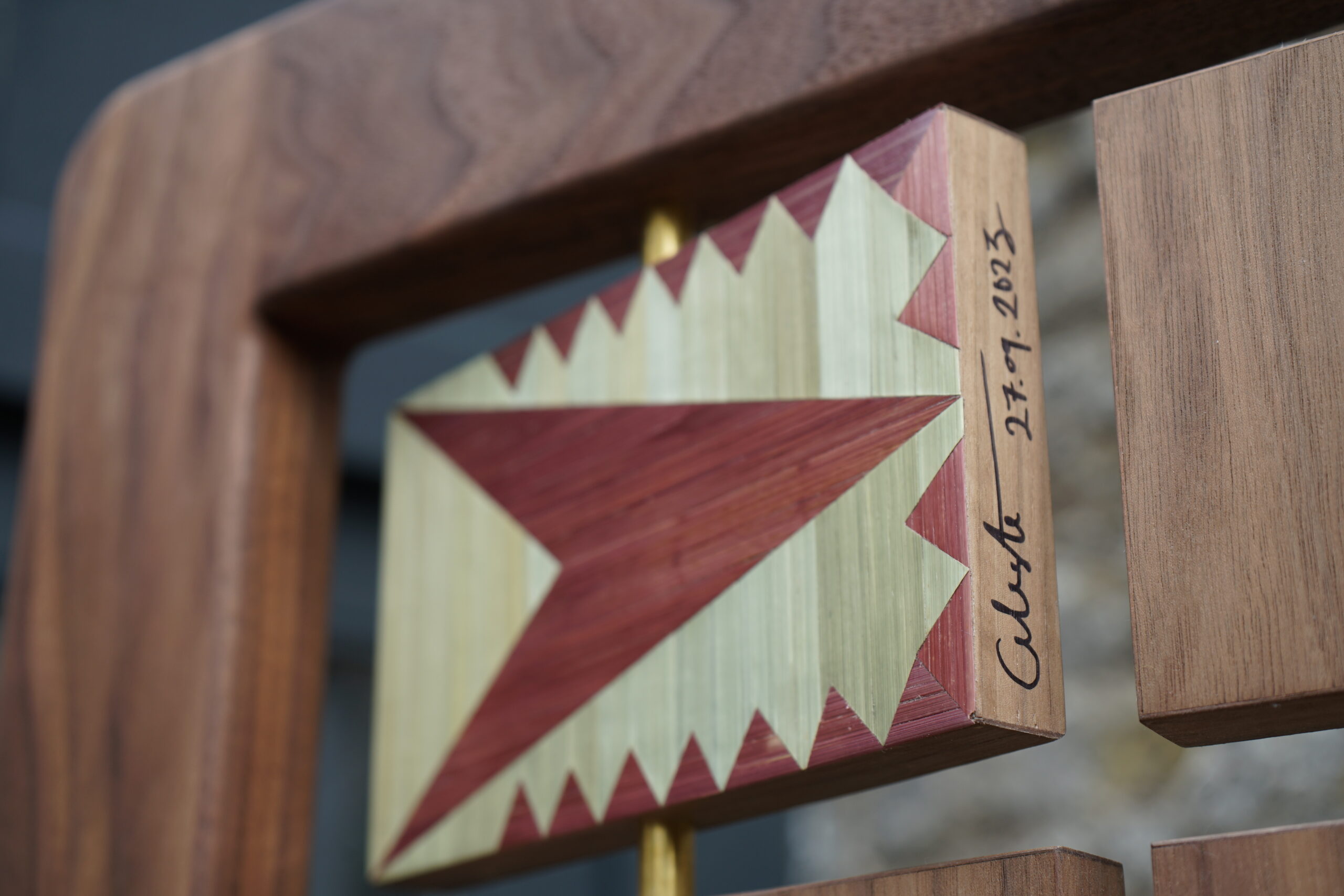 Design can be a positive force for change and UK-based designer and marquetry artisan Kim Jordan is proving exactly that in his most recent project which launched officially at Decorex earlier this month. To raise funds for the humanitarian aid charity, Choose Love, which seeks to provide support to refugees across the world, Jordan has created a unique room divider consisting of 135 panels which will each feature a different marquetry pattern.
Instead of creating the patterns himself, Jordan is seeking to widen the impact of the project by inviting designers and creatives to contribute with individual patterns of their own. This collaborative approach is already underway with the first panel design being supplied by renowned singer-songwriter Celeste. The final creation will consist of a beautiful variety of design styles and aesthetics, mirroring the rich diversity of the world we live in and celebrating the power of community support.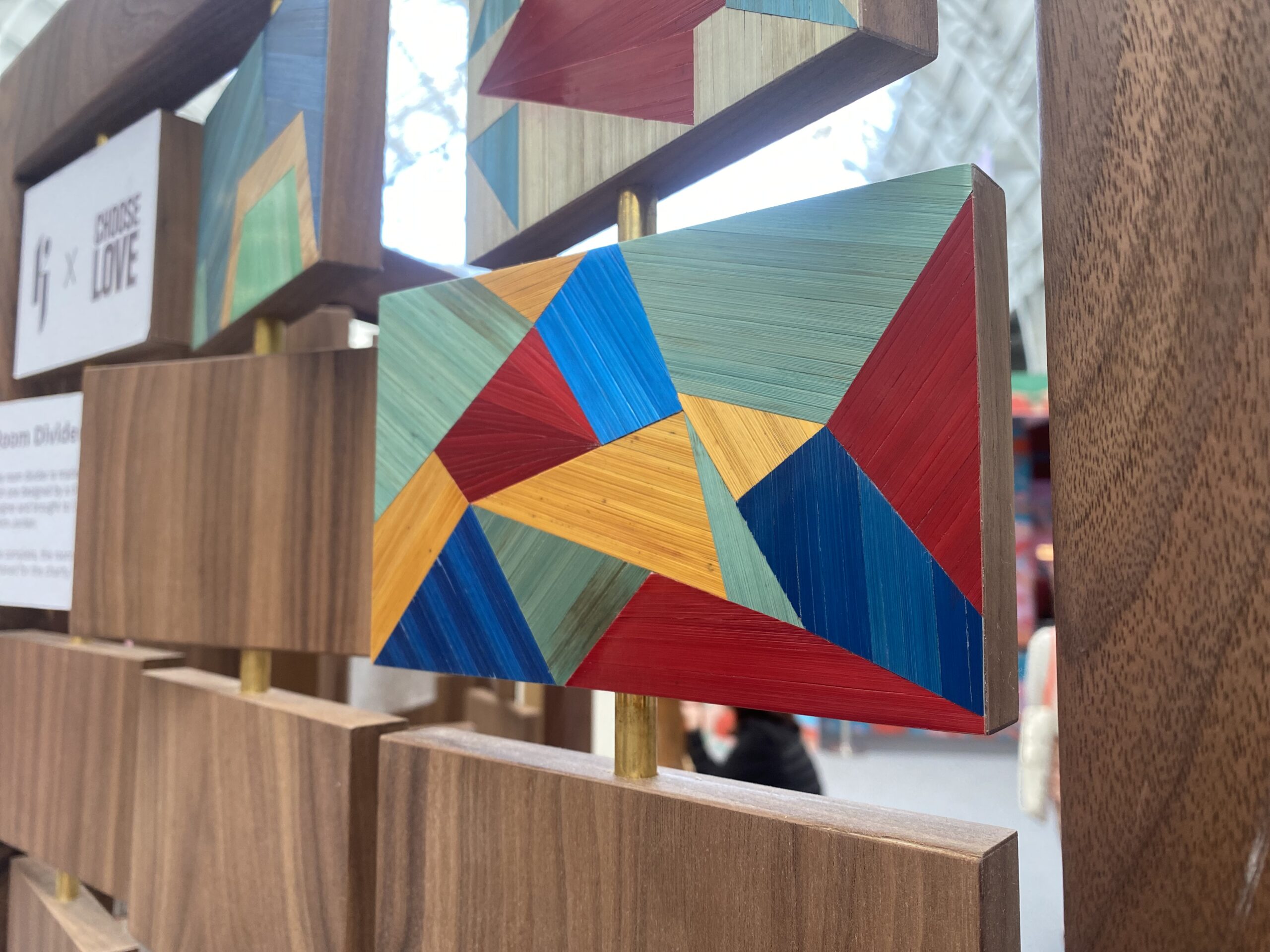 As part of Decorex's 'Making Spaces' area, which saw makers live in action thanks to partnerships with Cockpit, The Black Artisans, Future Icons, QEST and Rycotewood communities, visitors were able to witness Jordan handcrafting the panels with some even contributing their designs directly at the show. Seeking to complete the project over the next 2-3 months, the screen will then be auctioned off in 2024 with proceeds going to the charity, helping them to embark on future campaigns.
Training as an ébéniste (cabinetmaker) at the prestigious École Boulle in Paris, after a career change from advertising in 2016, Jordan went on to develop a wide array of skills including veneering, straw marquetry, and French polishing. Giving him a breadth of expertise, he then set up his workshop in London from which he creates contemporary pieces for the home which showcase the beauty of these traditional techniques. Merging heritage skills with a modern aesthetic, the designer is bridging the gap between past and future by making them relevant within the current design world.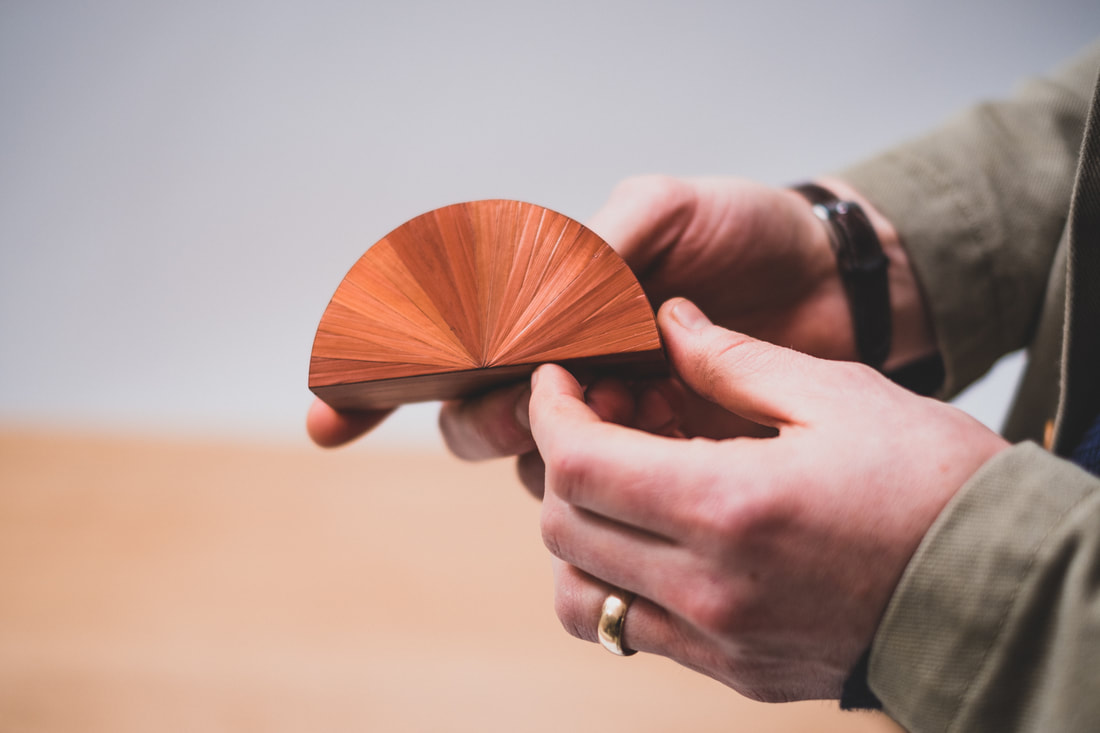 With his work also combining the avant-garde flair of Paris with classic British craft, Jordan is continuing to push boundaries and provoke conversation across all areas of his work. This latest project pays tribute to that passion and allows us to see the vision he has in connecting worlds together through the power of design.
If you would like to be a part of the 'Choose Love' campaign by submitting your own panel design, you can contact Kim Jordan here.
Images courtesy of Kim Jordan.