How Do I Find a Good Rented Flat for a Female in Mumbai?
6 August 2023
Design Classics: The legendary Artek Stool 60 celebrates 90 years – OnOffice
8 August 2023
When it comes to furnishing your home, finding the right pieces can be a challenge. You want furniture that is not only functional but stylish and comfortable as well. One piece that is often overlooked but can make a big impact in any room is a new sofa. If you're looking for inspiration, take a look through our curved sofa ideas!
Curved sofas have been around for quite some time, and they continue to be a popular choice among furniture buyers. These unique pieces of furniture offer a distinct aesthetic appeal that can enhance the look and feel of any living space. The curved design of these sofas provides a sense of warmth and comfort, making them perfect for cozying up with a book or a movie. They also offer a great conversation space, as the curved shape encourages people to face each other and engage in lively discussions.
History of the Curved Sofa
A curved sofa is exactly what it sounds like – a sofa with a curved shape. Unlike traditional straight sofas, curved sofas have a unique design that allows them to fit into spaces in a way that other sofas cannot. They can be used as a statement piece or as a way to create a cozy conversation area in a larger room.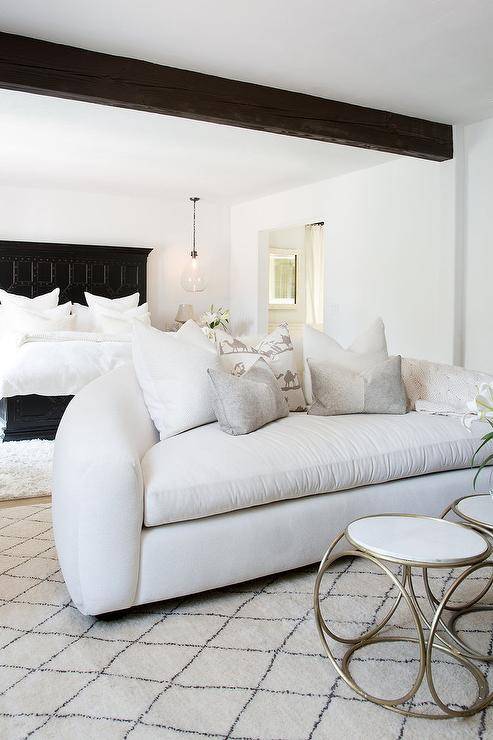 The curved sofa has a rich history that dates back to the mid-20th century. It is believed that Vladimir Kagan, a renowned furniture designer of the time, designed the first curved sofas. Kagan was known for his innovative designs and his use of curved lines in his furniture pieces. His curved sofas quickly became a hit among the elite of New York City, and soon his designs were being copied by other designers around the world.
Over the years, the curved sofa has continued to evolve, with new materials and designs being introduced. In the 1960s, Italian designer Mario Bellini introduced a new type of curved sofa that was made with a metal frame and covered in leather. This design was more durable and easier to clean than earlier versions of the curved sofa.
In the 1970s, the curved sofa became even more popular, with many designers incorporating it into their furniture collections. One of the most famous designers of the era, Milo Baughman, created a curved sofa that was made with a wooden frame and covered in luxurious velvet fabric. This design was a hit among Hollywood celebrities and was featured in many movies and TV shows of the time.
Today, the curved sofa remains a popular choice for those who want to add a touch of elegance and sophistication to their living spaces. Many designers continue to experiment with new materials and designs, creating curved sofas that are both functional and stylish. Whether you prefer a classic design or something more modern, there is a curved sofa out there that will suit your taste and budget.
Advantages
One of the biggest advantages of a curved sofa is its versatility. It can be used in a variety of spaces, from a small apartment to a large living room. In a small space, a curved sofa can make the room feel larger by creating a flow that allows for easy movement through the space. In a larger room, a curved sofa can be used to define a conversation area or to break up a large space into smaller, more intimate spaces.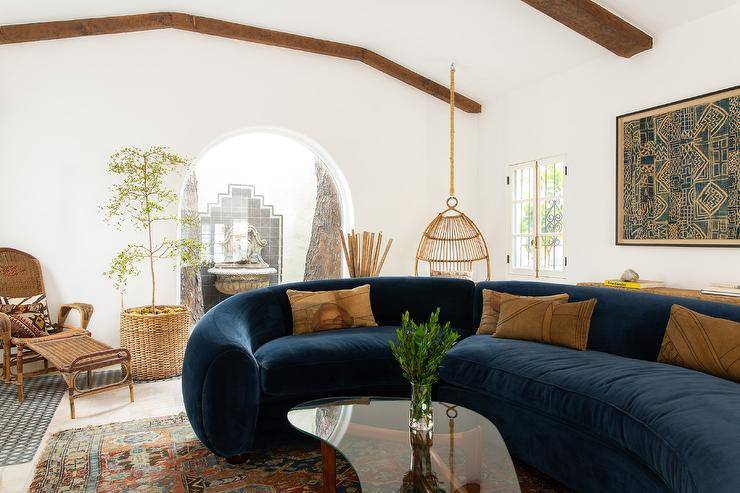 Another advantage of a curved sofa is its comfort. Because of its shape, a curved sofa can often provide more seating than a traditional sofa of the same size. This means that you can have more people over and still have enough seating for everyone. Additionally, the curved shape of the sofa can provide a more comfortable seating experience by allowing people to sit closer together without feeling cramped.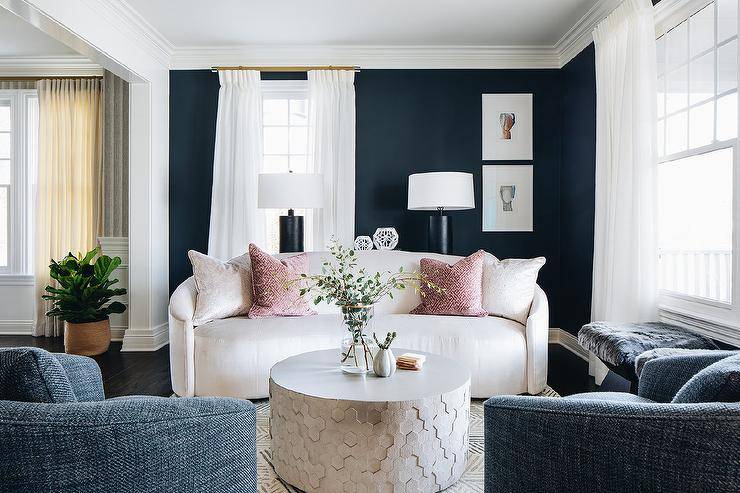 Style
Still not sold on these curved sofa ideas? When it comes to style, this type of sofa comes in a variety of designs and materials. From leather to velvet, there is a curved sofa to fit any style. Additionally, because of their unique shape, curved sofas can serve as a statement piece in any room. Whether you choose a bold color or a unique design, a curved sofa is sure to be a conversation starter.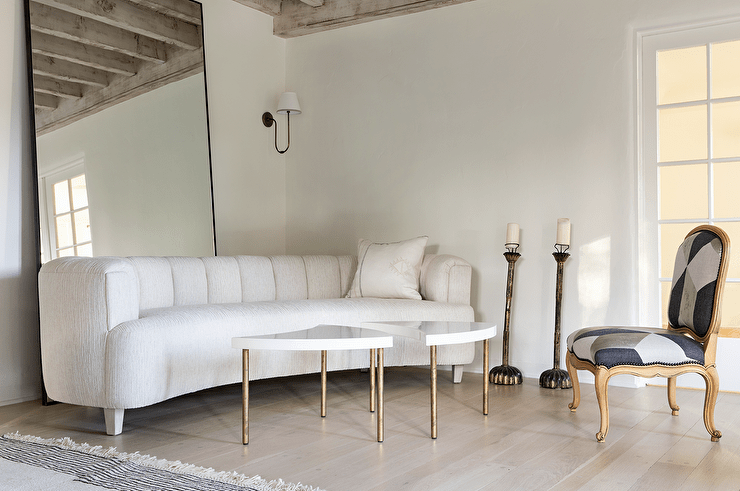 One common style is the sectional sofa which is comprised of multiple sections that can be arranged in a variety of configurations to fit any space. These sofas often feature plush cushions and soft, rounded edges for a comfortable and inviting feel.
Another popular style of curved sofa is the mid-century modern style. Clean lines, tapered legs, and a minimalist design characterize these sofas. They often feature tufted cushions and come in a range of colors, from neutral tones to bold shades. This style is perfect for those looking to add a touch of retro flair to their home.
For a more luxurious feel, there are curved sofas with intricate detailing and rich fabrics. These sofas often have a traditional design with ornate carvings and plush upholstery. They can be found in a range of colors and patterns, from rich jewel tones to intricate floral prints.
For those looking for a more modern feel, there are curved sofas with sleek lines and geometric shapes. These sofas often come in neutral tones and feature metal or wood accents for a contemporary look. They are perfect for those looking to create a minimalist, yet stylish living space.
Placement
Curved sofas can be a great addition to any room, but figuring out where to place them can be a challenge. Fortunately, there are several placement ideas that can help you make the most of your curved sofa.
One option is to place the sofa in the center of the room, facing either the television or a fireplace. This can create a cozy and inviting atmosphere, as the curved shape of the sofa encourages conversation and a sense of intimacy. If you have a larger room, you can even create a circular seating arrangement with multiple curved sofas, creating a dramatic and visually stunning effect.
Another option is to place the curved sofa against a wall, either in a corner or as a statement piece in the center of the wall. This can work particularly well if you have a smaller room, as it allows you to maximize your floor space while still enjoying the unique shape of the sofa. You can further enhance the look by adding a few accent chairs or a coffee table to create a functional and stylish seating area.
If you have a large bay window or other unique architectural feature in your room, consider placing the curved sofa in front of it. This can create a stunning focal point and make the most of the natural light and views. To further enhance the look, consider adding a few plants or decorative accents to bring a touch of nature indoors.
No matter how you choose to place your curved sofa, it's important to keep the overall layout and flow of the room in mind. Make sure that the placement of the sofa doesn't impede traffic or create awkward spaces, and consider the other furniture and decor in the room to ensure a cohesive and stylish look. With a little creativity and planning, a curved sofa can be a beautiful and functional addition to any room.
Overall, a curved sofa is a versatile, comfortable, and stylish addition to any living space. Whether you are furnishing a small apartment or a large living room, a curved sofa can help you create a space that is functional, comfortable, and beautiful. So why not consider adding one to your home today?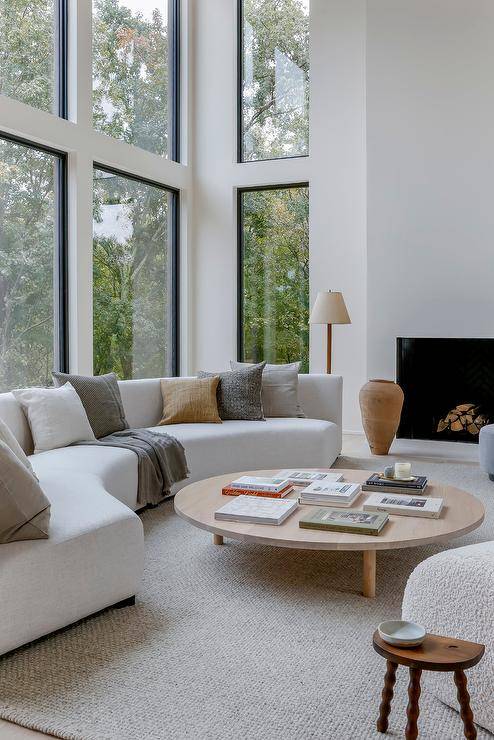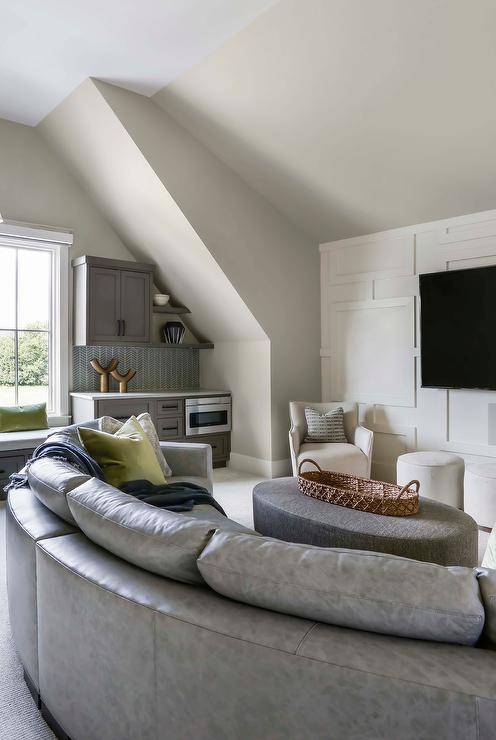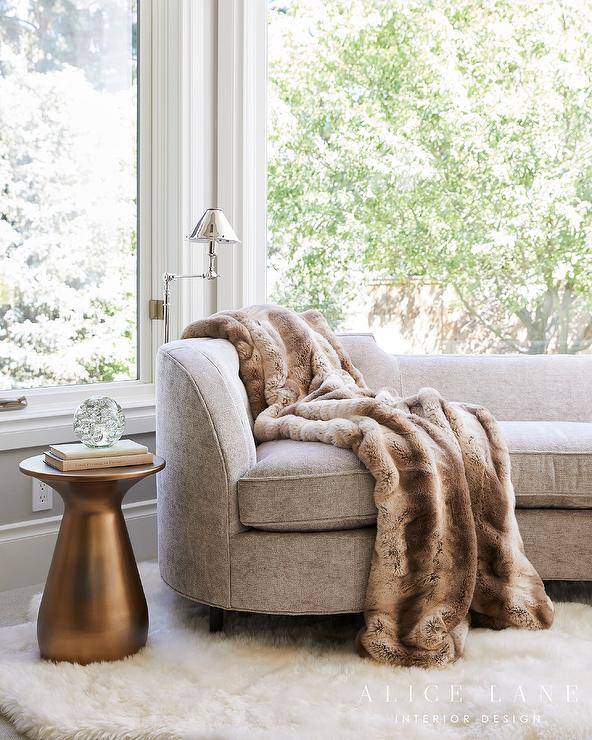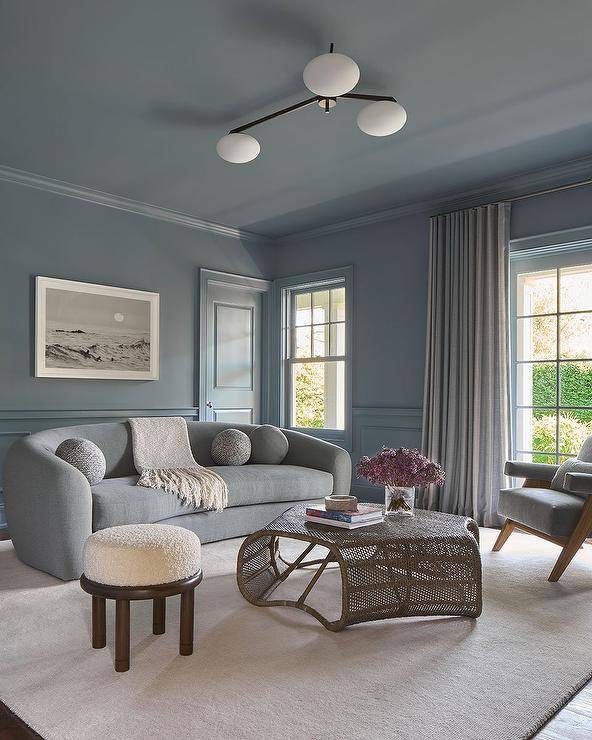 Frequently Asked Questions (FAQs)
What is a curved sofa?
A curved sofa is a type of seating that features a gently curved or rounded shape. It is designed to provide a comfortable and stylish seating option for living rooms, family rooms, and other spaces.
What are the benefits of a curved sofa?
Curved sofas offer a number of benefits, including their stylish and eye-catching appearance, their ability to fit into a variety of spaces, and their comfortable and welcoming seating options. They can also be a great choice for entertaining, as they allow for easy conversation and socializing.
What materials are curved sofas made from?
Curved sofas can be made from a variety of materials, including leather, fabric, velvet, and suede. The choice of material will depend on the desired look and feel of the sofa, as well as the budget of the buyer.
Are curved sofas comfortable?
Curved sofas can be very comfortable, especially when made with high-quality materials and supportive cushions. They can provide a cozy and welcoming seating option for lounging, entertaining, or watching TV.
How do I choose the right size curved sofa for my space?
When choosing a curved sofa, it is important to consider the size of the room where it will be placed. A larger room may be able to accommodate a larger sofa, while a smaller room may require a smaller or more compact option. It is also important to consider the other furniture in the room and how the sofa will fit in with the overall design.
How do I care for my curved sofa?
The care and maintenance of a curved sofa will depend on the material it is made from. Leather sofas may require regular conditioning and cleaning, while fabric sofas may need to be vacuumed or spot cleaned as needed. It is important to follow the manufacturer's instructions for care and maintenance to ensure the longevity of the sofa.
How much does a curved sofa cost?
The cost of a curved sofa can vary widely depending on the material, size, and quality of the sofa. Prices can range from a few hundred dollars to several thousand dollars for a high-end, designer option. It is important to research different options and set a budget before making a purchase.