Fall is the time of the when year when decor enthusiasts switch to earthy hues and nature-inspired accessories to match nature's vibe. You can't help but embrace the gorgeous fall palette of golden yellow, rusty orange, and deep wine tones. If you're ready to dress your fireplace mantel in the fall spirit, we have you covered. This post features cozy fireplace mantel decor ideas, so look through them all and get inspired!
Elegant white mantel
Decorating your fireplace doesn't have to be challenging. With a few simple touches, your mantel will be fall-ready in no time. This simple yet captivating setting uses symmetry, which is a secret decor trick that always works. The pumpkin decor features a candlestick on both sides of the mantle for a proportional look. The gorgeous mirror anchors the vignette, giving it a touch of class.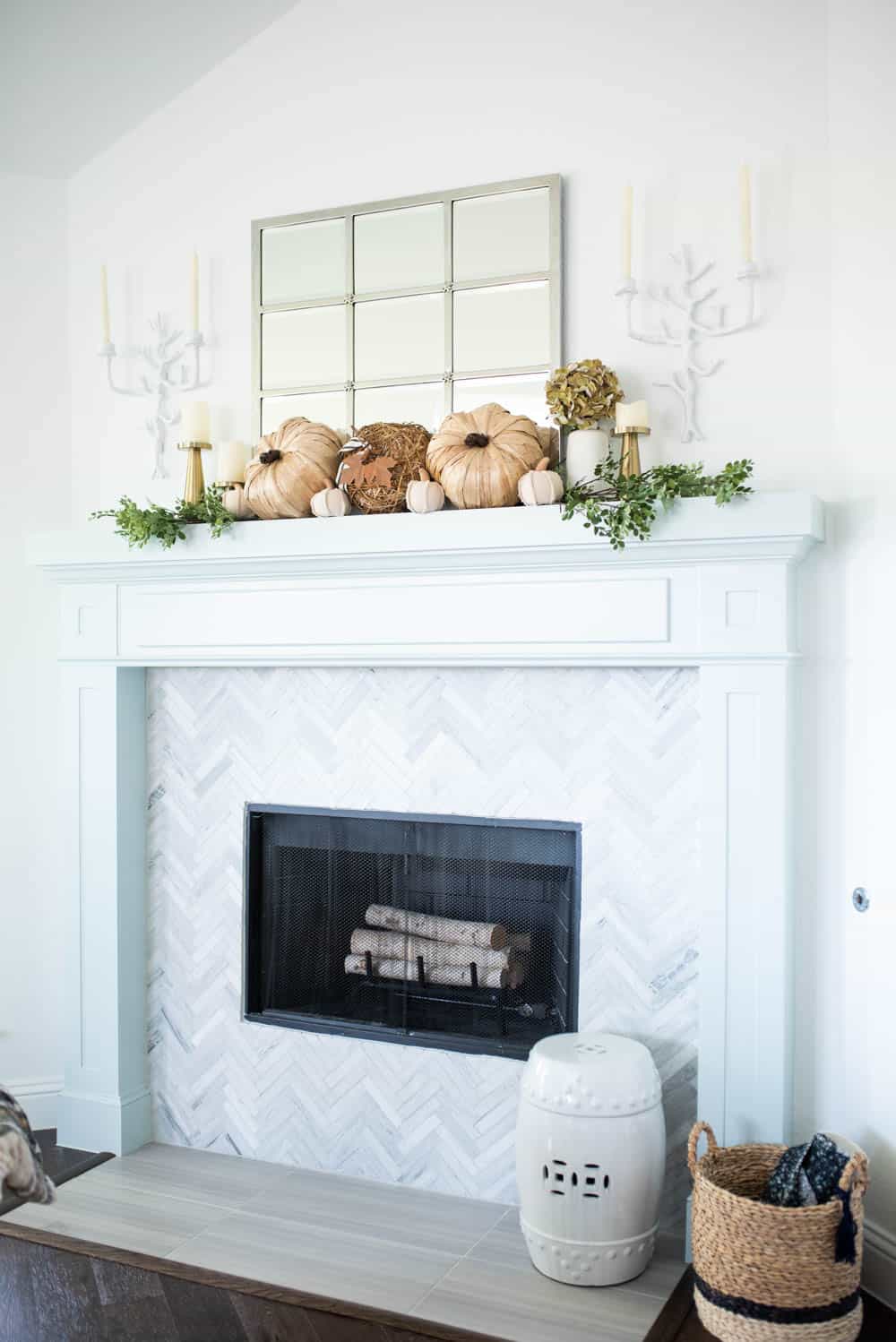 Adorable fall wreath
This wall wreath is enough to transform your everyday decor into a fall-inspired scene. The candles and picture frame are neutral enough to fit various seasonal decor themes. The cute wreath with flowers in rusty orange and earthy tones brings those fall vibes.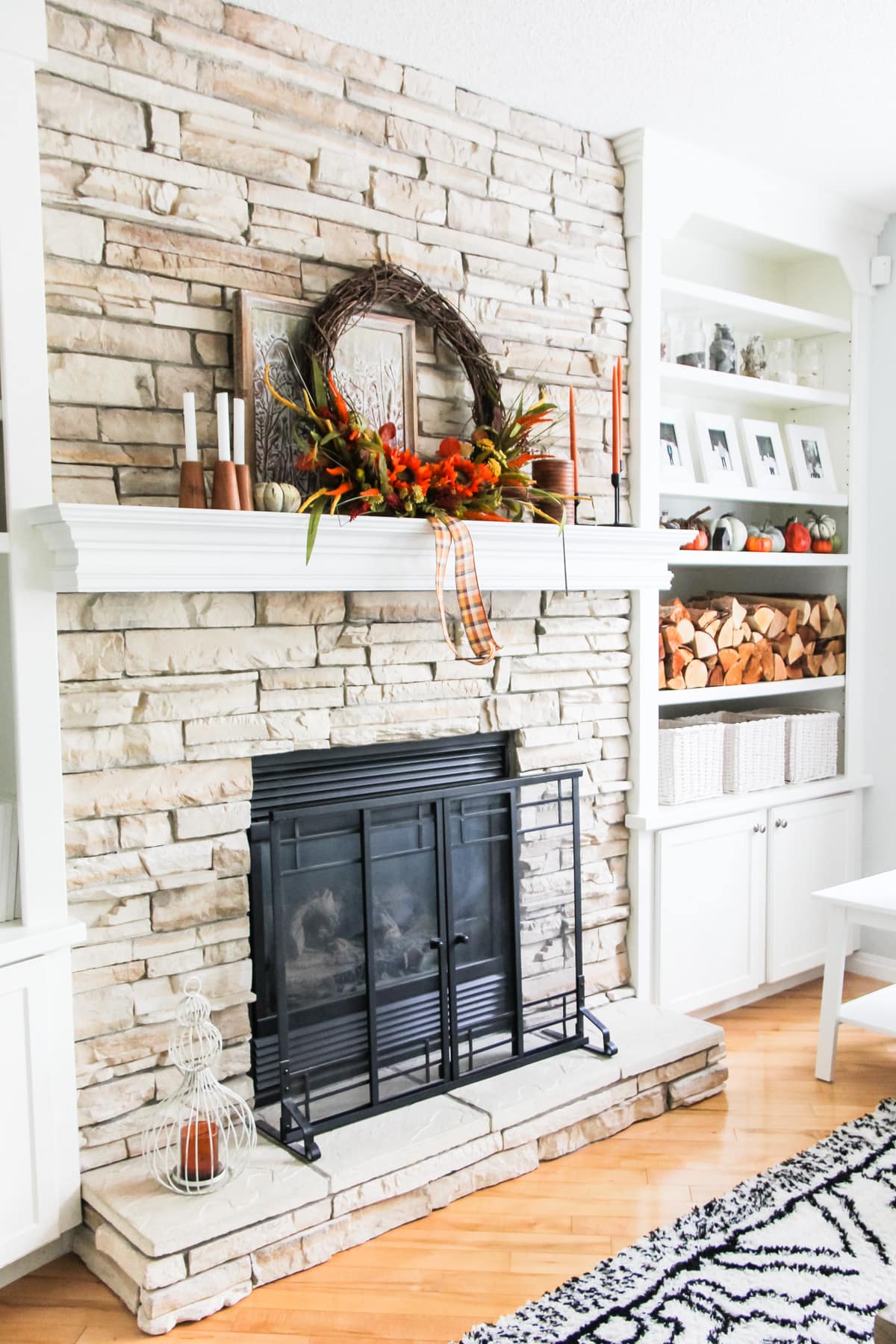 Go beyond the mantel
When decorating your fireplace, don't focus solely on the mantel. Make sure to build around it to expand the decor theme. Curating a cozy fall-inspired corner will bring fall flair to your living room, and you can work with things you already have. The wooden stool is complemented with fall-themed items and golden yellow leaves. The arrangement creates an inviting nook that matches the mantel decor.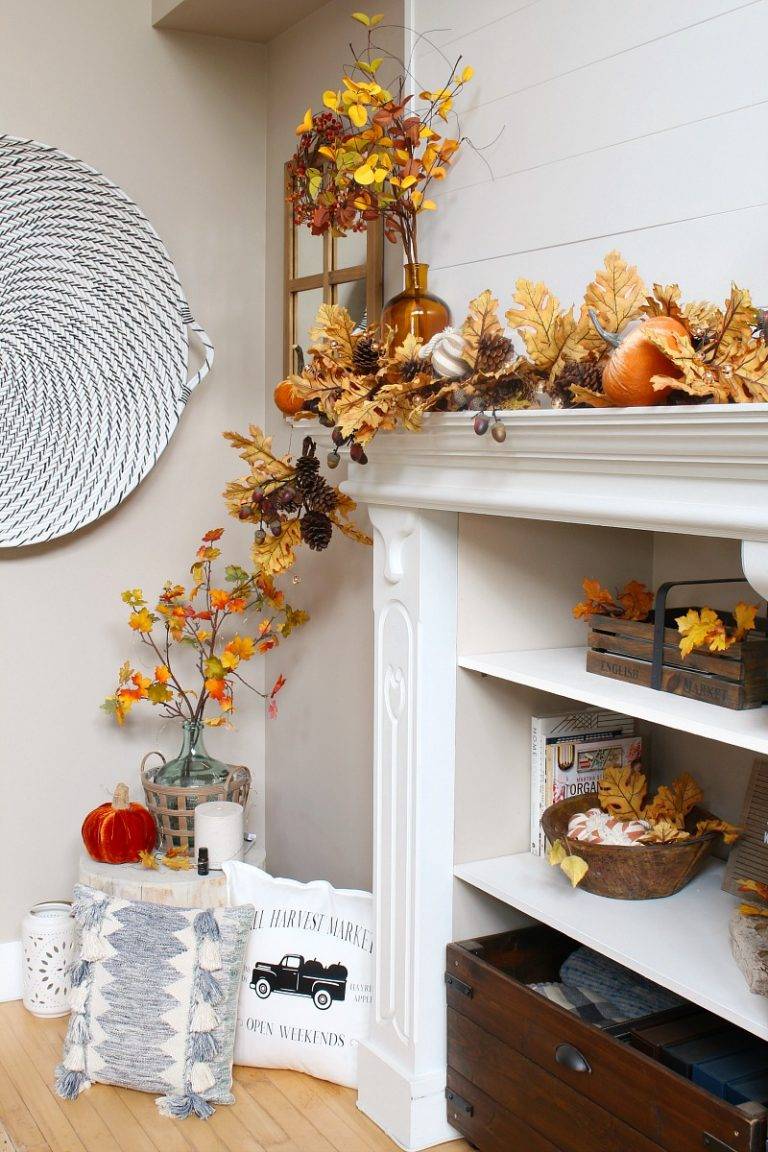 Contemporary fireplace mantel
Fall decor doesn't have to be about earthy colors and orange pumpkins. Feel free to implement it in a way that works for your signature style. This elegant setting features golden lanterns and red velvet pumpkins, adding a luxury touch to the seasonal decor.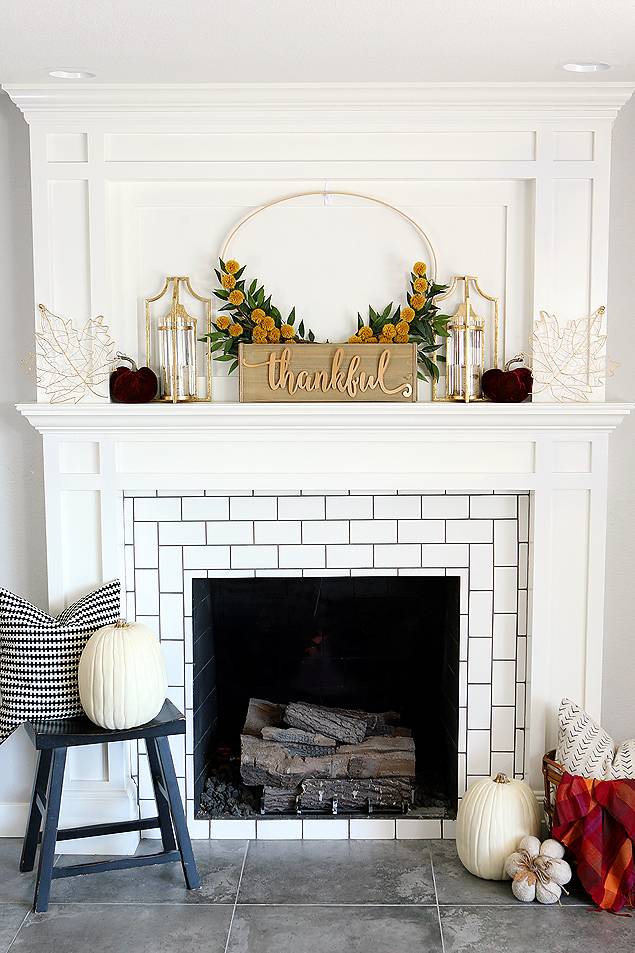 Orange and brass
This fireplace mantel decor is picture-perfect, thanks to the cohesive color scheme. The orange tones and brass mix will perfectly complement a neutral setting consisting of different white shades. The gorgeous garland uses the best fall colors, ranging from golden yellow to rusty orange.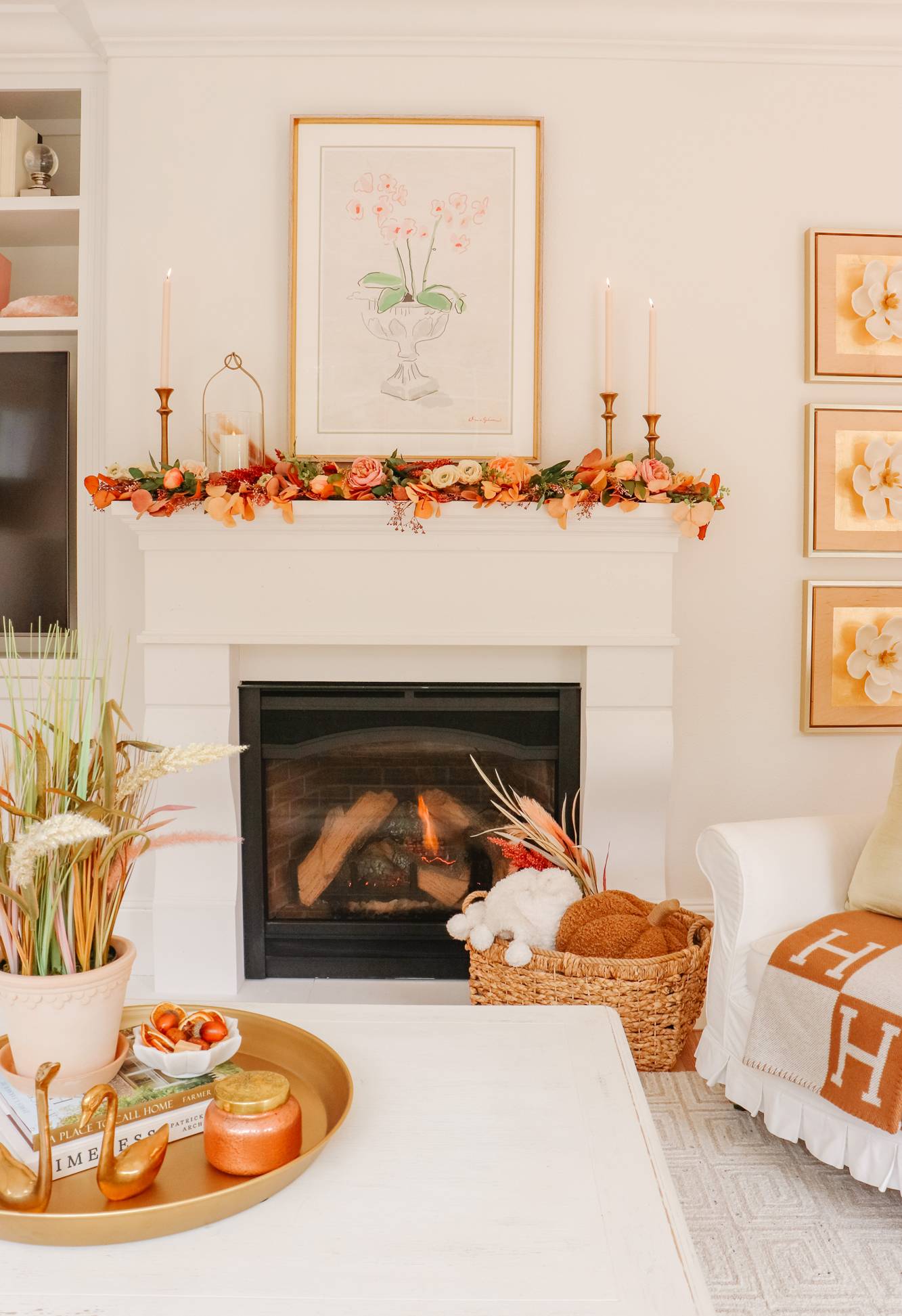 Rustic fall mantel
This mantel decor will look perfect with your style if you're into rustic decor themes. A few key pieces from the thrift store will bring charm to their worn-in look. The glass jar filled with tiny pumpkins is a simple but impactful detail that is easy to make yourself.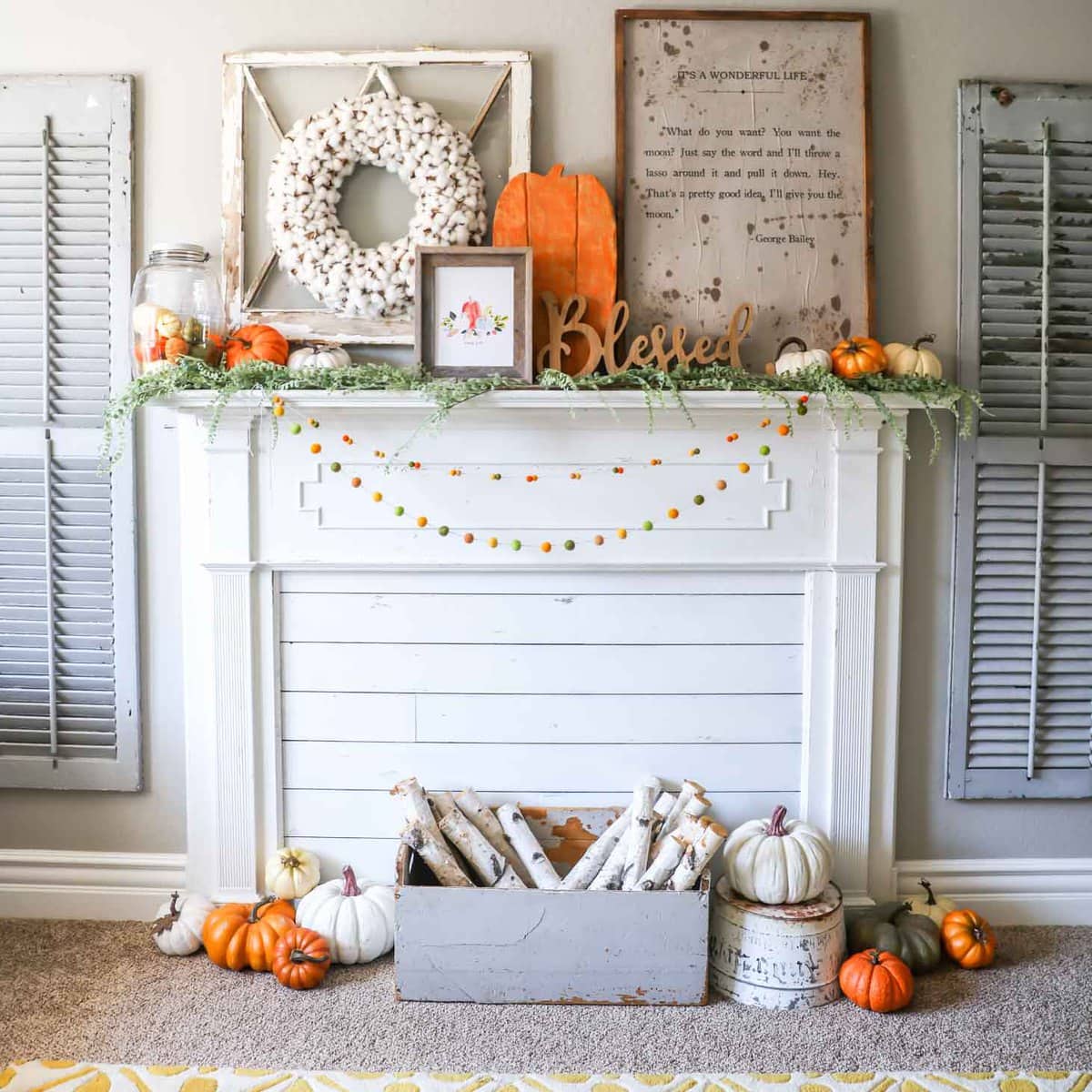 Neutral fireplace mantel
If your signature aesthetic is bright and airy, why not go for white pumpkins? This framed mirror is a unique detail that anchors the autumn decor but can easily work as part of a year-round arrangement.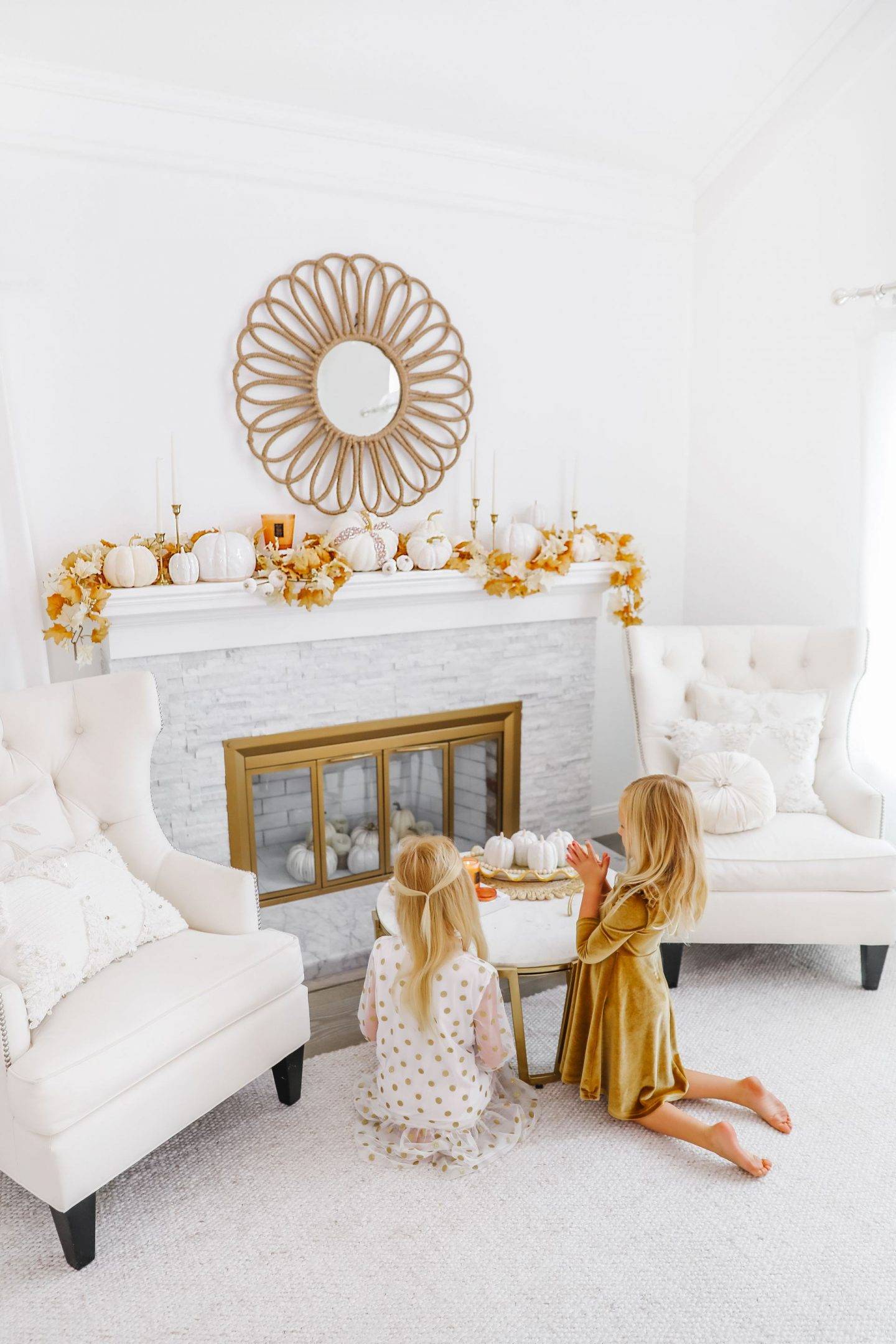 A natural touch
With a few natural touches and candles, your mantel will become the main focal point in your living room. We love how this designer used a potted plant and a branch to bring an organic feel to this mantel decor.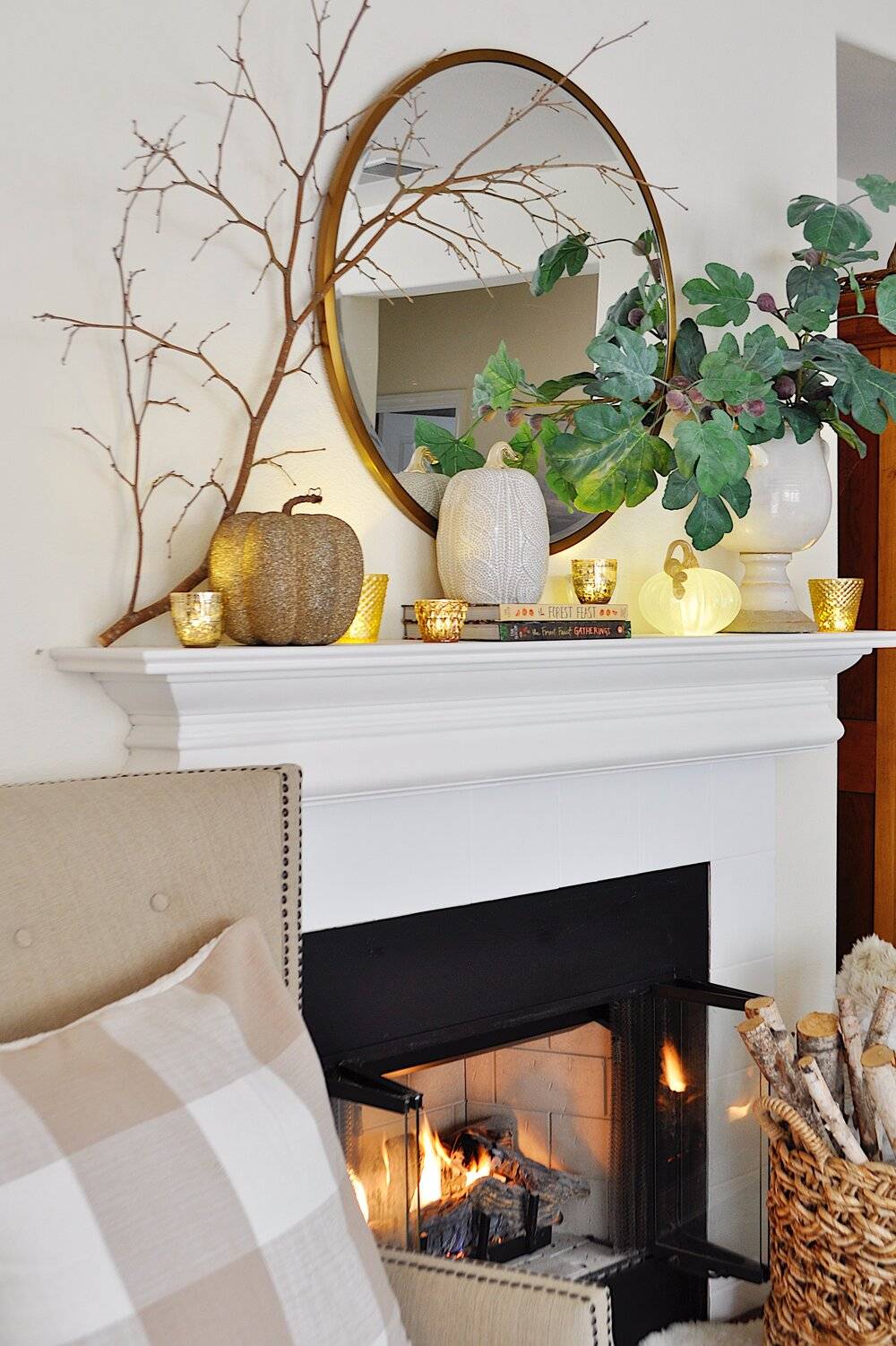 Boho mantel decor
Bold styles full of personality can mesh well with fall decor – just look at this stylish scene. The velvet pumpkins in vivid colors add a Boho vibe to this mantel decor, while still bringing a touch of autumn.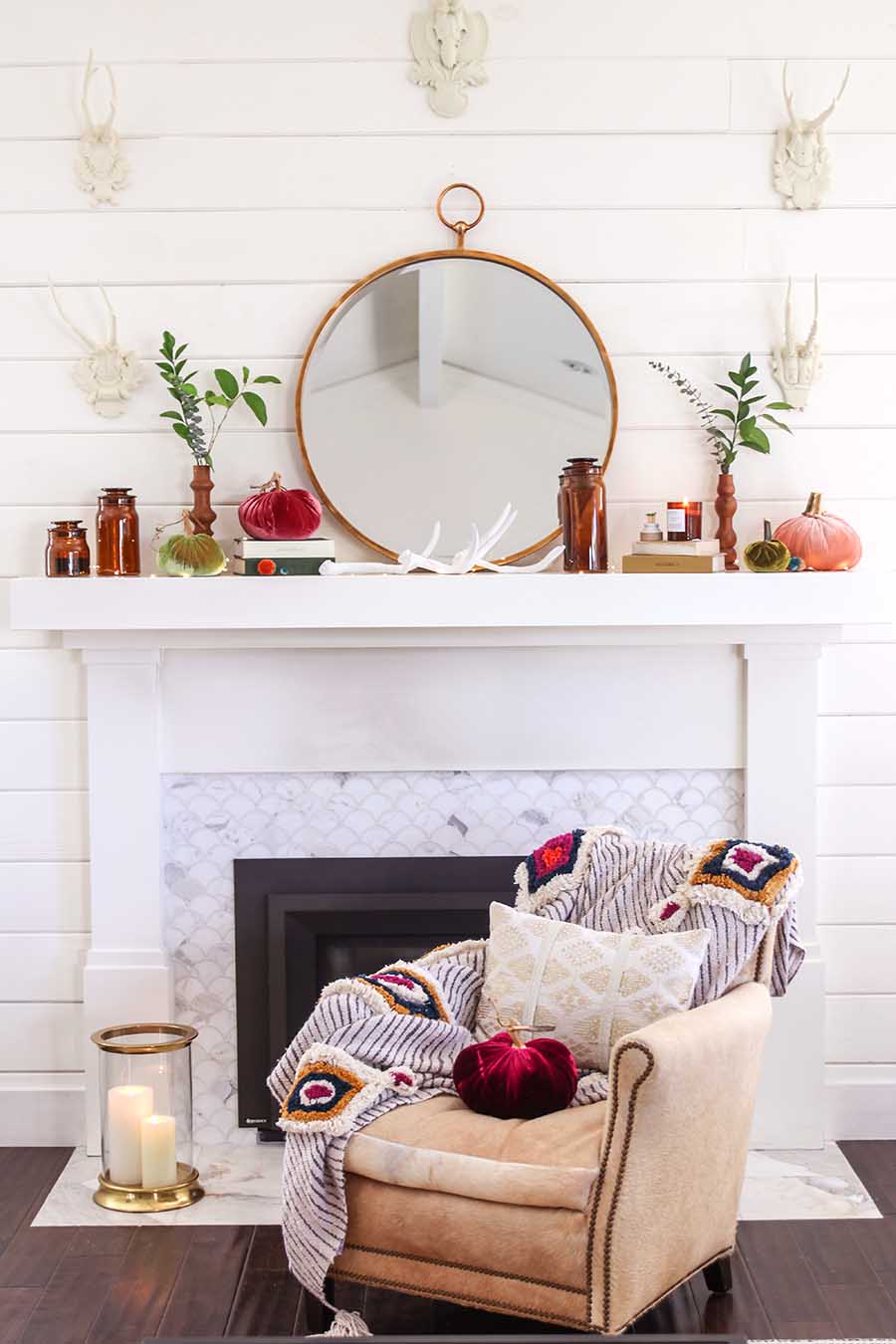 Cottage style
There are so many great home accessories available during the harvest season. This framed quote is the perfect base for your mantel decor. And we must add that the crow is an interesting detail that adds a unique touch.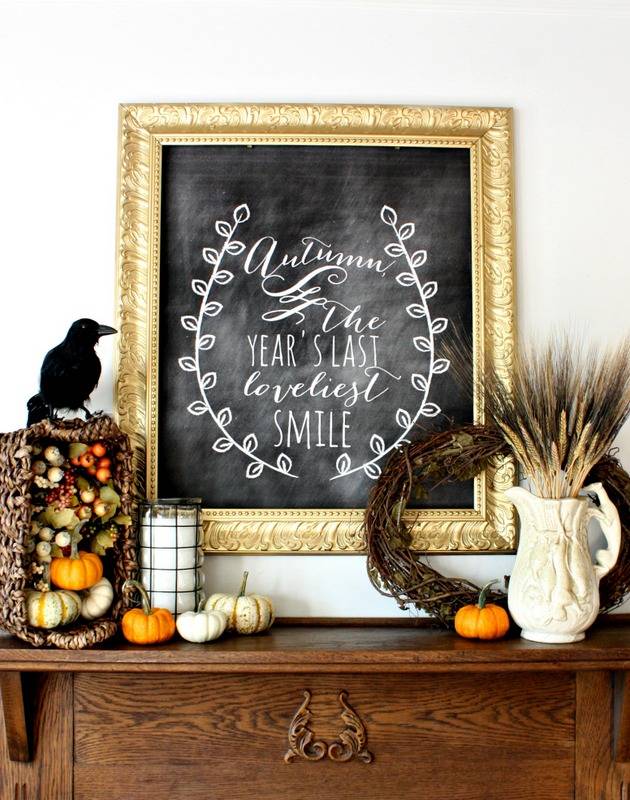 Modern farmhouse mantel
Adding fall flair to a modern farmhouse style is pretty straightforward. These overlapping prints bring that desired autumn aesthetic, complemented by wooden candlesticks. The ladder perfectly matches the mantel decor while providing storage for your cozy fall throws.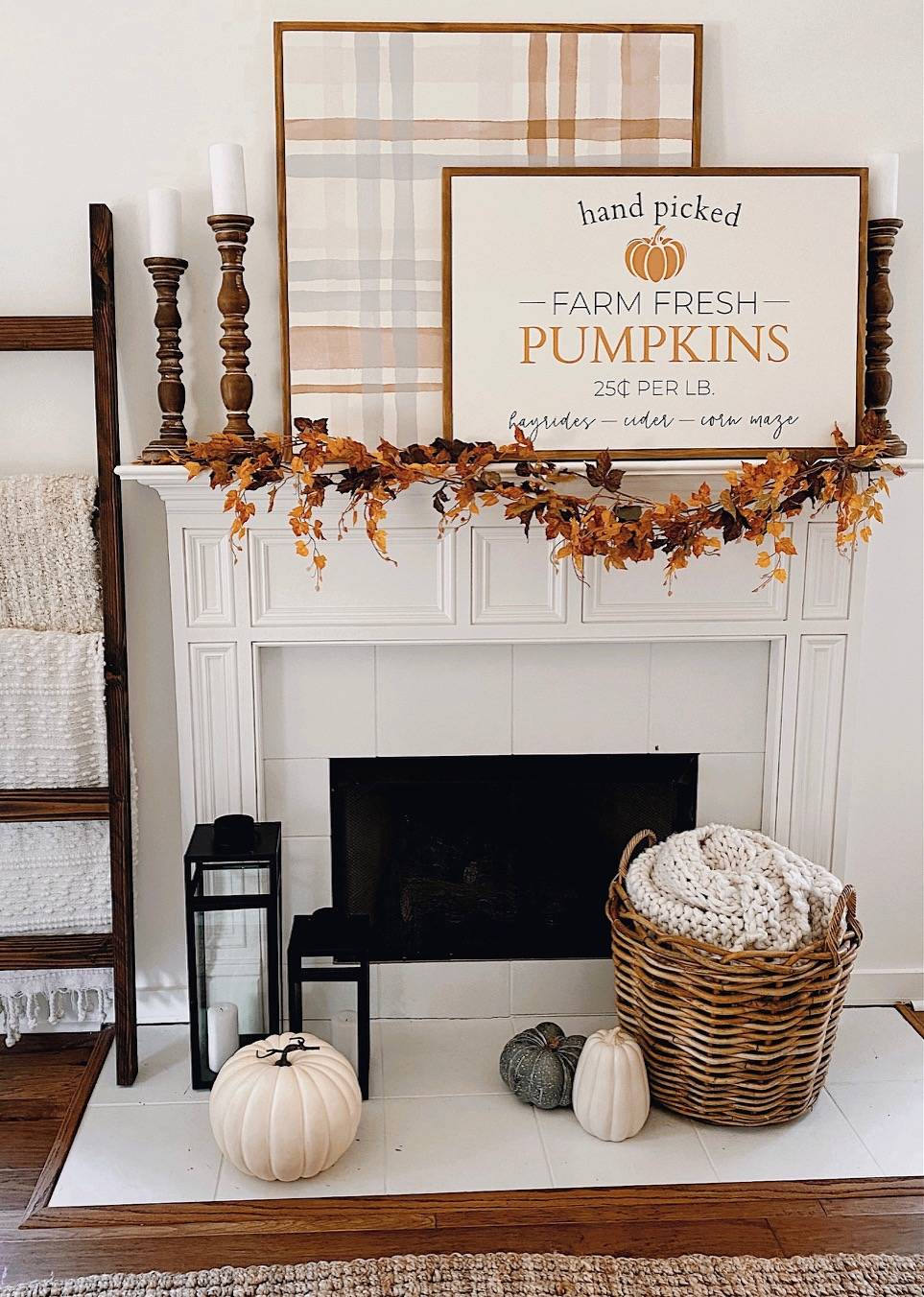 Clean aesthetic
If you love clean and minimalist styles, try recreating this simple decor idea in your home. The colors are kept neutral and light for an airy feel. Even with minimal use of decor, this mantel looks festive and still feels cozy.