There's no time like the Christmas season, which means something different for every family. For some, it's baking holiday cookies and wrapping gifts. For others, it's decorating every open surface with lights, garlands, and trees. And for those who love to craft, the holidays are our favorite opportunity to get innovative.
From coming up with Christmas wreath ideas to putting Christmas tree ideas into action as you fill your tree with your favorite Christmas ornaments, the season is about making your Christmas decor dreams come true.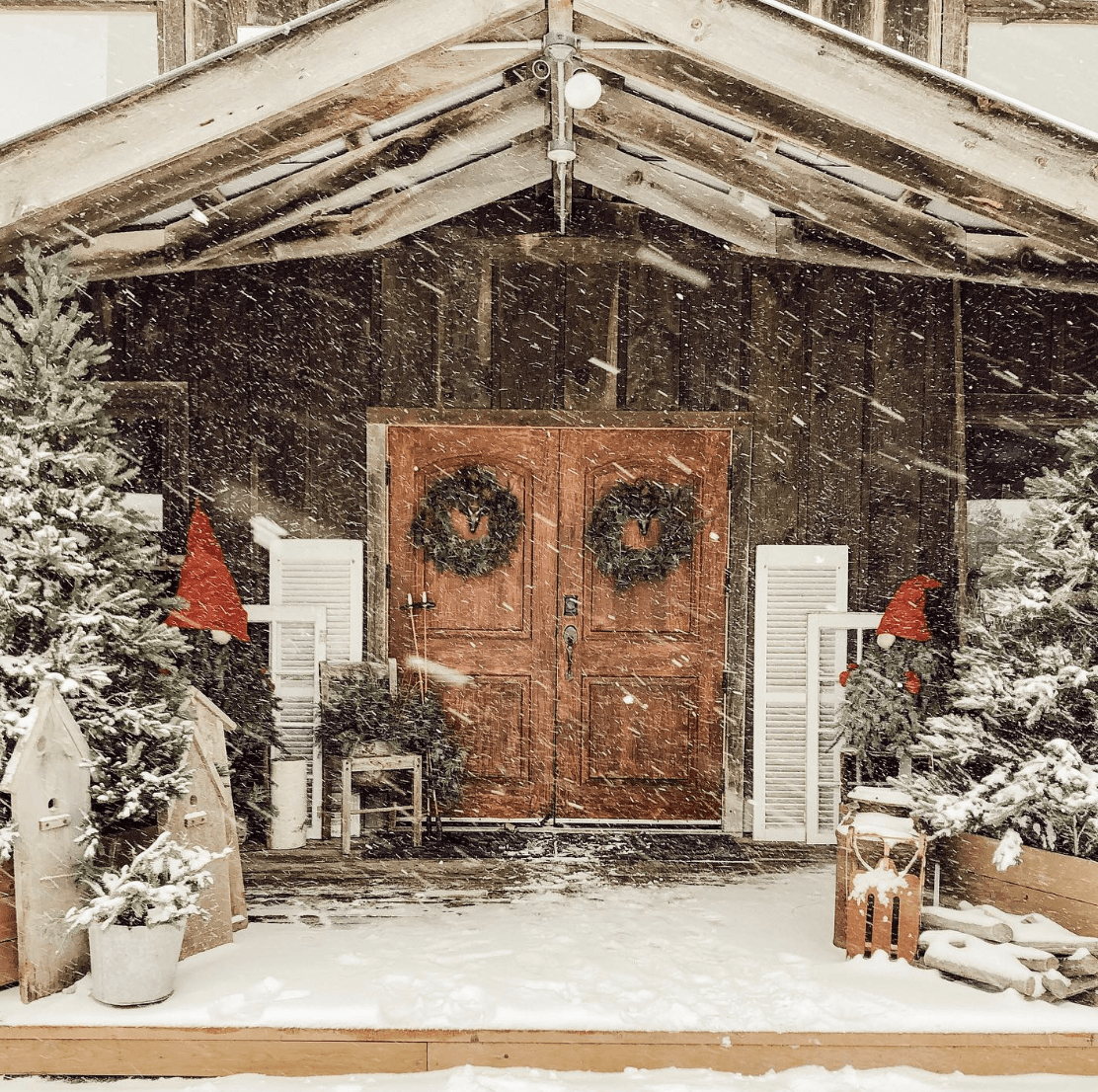 Christmas decorating starts at the front door, where a holiday wreath can set the scene for the decorations inside. But with so many Christmas wreath ideas to pick from, how does one decide? If you're still puzzled about where to start, don't get frustrated! We've rounded up Christmas wreath ideas for every style and budget.
Christmas Wreath Meaning
As with most traditions, there are two schools of thought regarding the history of the all-too-familiar festive wreath. The first believes that the wreath originated in ancient Greece and Rome, where members of the Greco-Roman society would hand craft ring-shaped decorations called "coronas" from fresh leaves, branches, twigs, fruits, and flowers, before hanging them on their door as a symbol of victory.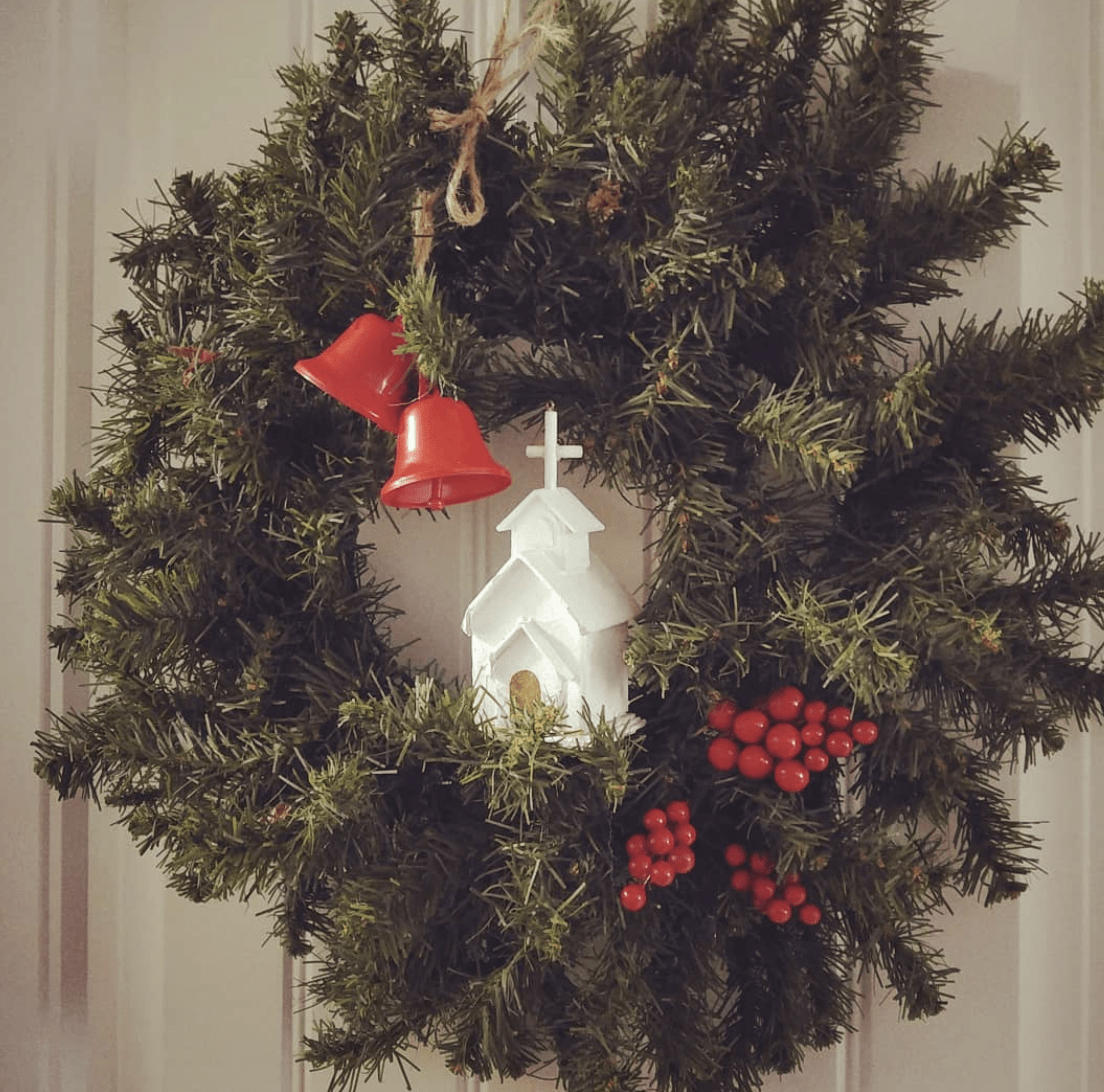 The second says that in Christianity, a wreath was used to symbolize Chris. Its circular shape represents eternity or never-ending life. In Christianity, wreaths are typically adorned with four candles, three on the exterior and one in the middle; the latter is lit on Christmas Eve to mark the arrival of the Light of the World, Jesus Christ. Meanwhile, it became a tradition in the early 19th century to lay evergreens shaped into wreaths or crosses on graves to honor the dead.
Where Does the Circle Structure Come From?
It's believed that the wreath's circular structure stems back to the "coronas" that the ancient Romans wore on their heads during festivals or to honor the warriors following arduous battles. However, "coronas" of the golden variety were only worn by royalty or to commemorate the gods.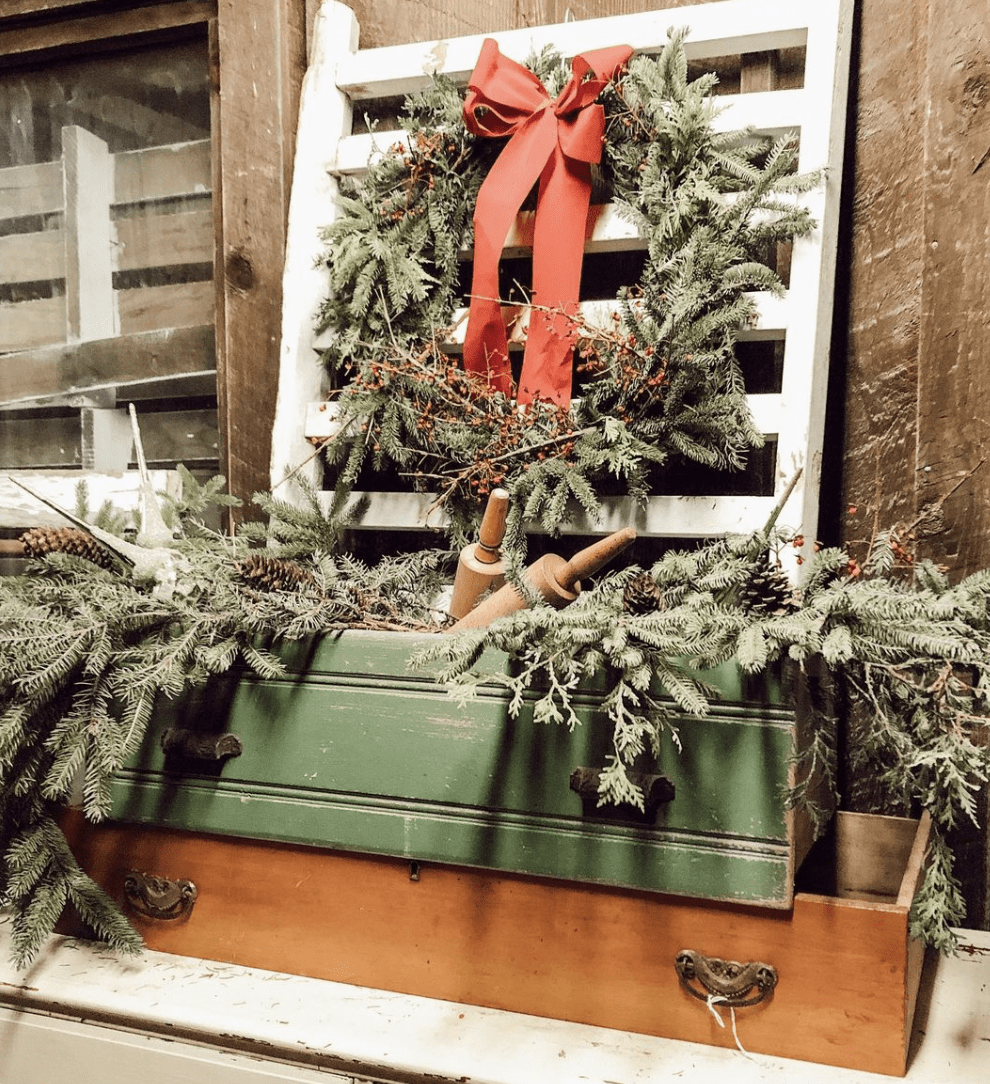 Meanwhile, the word "wreath" derives from the English word "writhen," meaning to twist (such as in a circle) and its evergreen branches are said to be symbolic of the everlasting life of the earth.
Which Style of Wreath to Choose
Whichever your school of thought, whatever your religious beliefs – an evergreen wreath is the perfect way to dress your front door for the festive season while giving new guests a warm (fresh scented) welcome. If you're more of a traditionalist, we suggest that when choosing a Christmas wreath idea to run with, opt for a classic green wreath decorated with pinecones and red berries.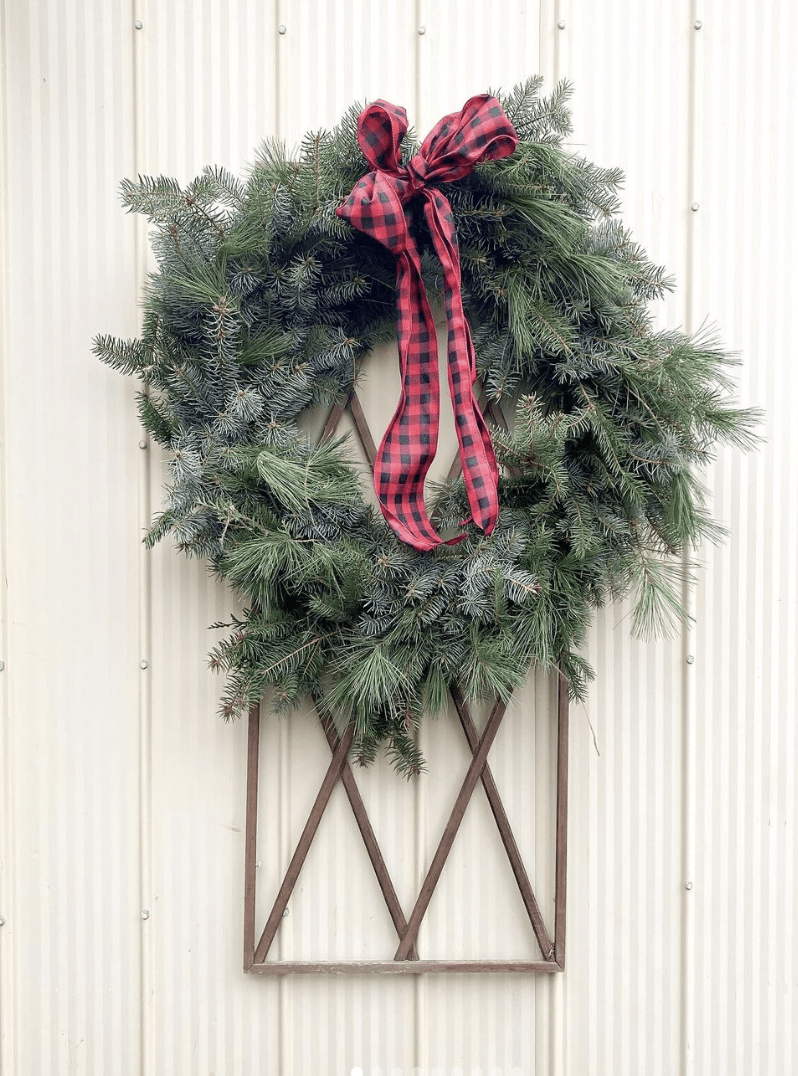 If you're looking for something that smells as striking as it looks, try out a wreath adorned with sweet-smelling dried orange and cinnamon pieces.
After a circle that makes a statement? Go all out and choose a bold wreath fitted with stand-out metallic baubles, gingerbread man biscuits, or shimmering gold leaves.
Choosing the Right Size of Wreath
Artificial wreath size options vary anywhere from less than 19 inches to larger than 72 inches in diameter. Use a measuring tape to gauge how much area you need your wreath to occupy. The bigger the area, the bigger the wreath – and don't be afraid to get creative! Once you know where you want your new wreath to go, you'll instantly be able to narrow your search by focusing on your preferred size.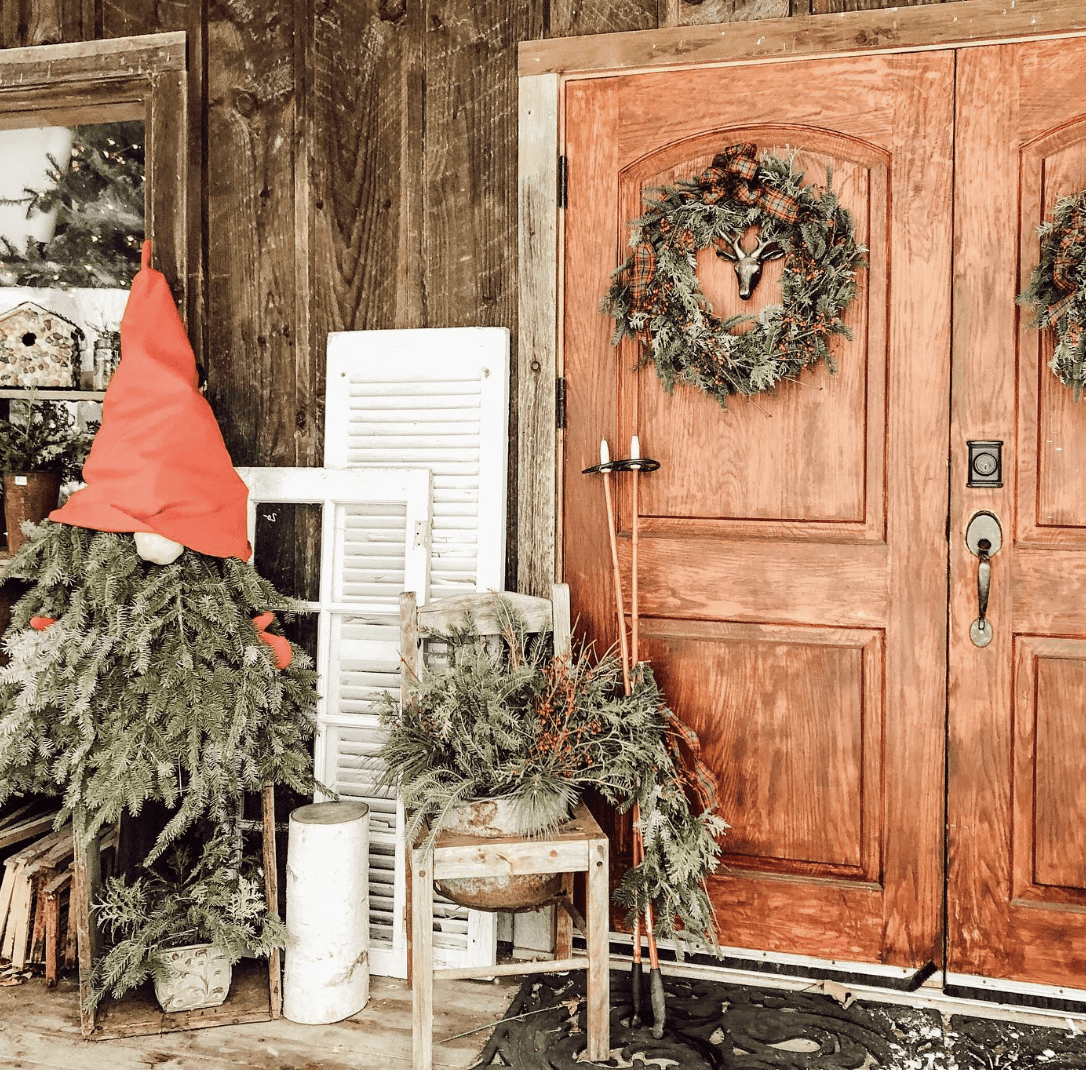 Bigger is better when it comes to a wreath on an oversized door. Selecting a 36-inch diameter wreath form will have a picturesque impact.
Pro tip: Make sure you can still open the door without the wreath catching on the door frame⁠. If you've spent hours making a beautiful floral wreath or blown your budget on an elaborate faux piece, it will be frustrating if it gets damaged because it's too large.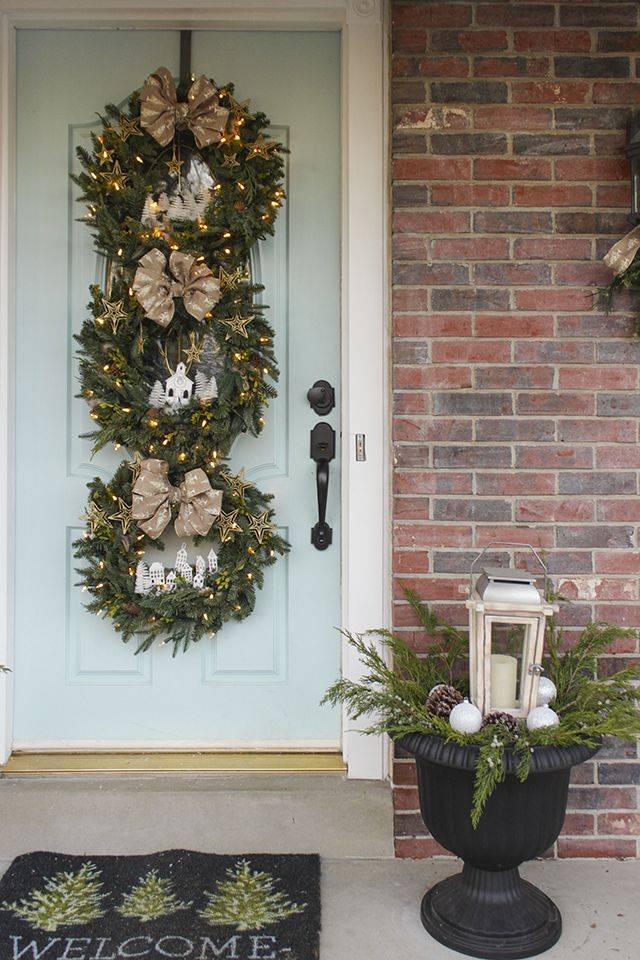 For French doors, adding two standard-sized wreaths on either door can bring a harmonious balance.
Don't let your wreath overpower a thinner 30-inch door. Selecting a 20- to 22-inch diameter means the wreath won't get caught on the frame or drown your door. It's the perfect size for adding a classy but eye-catching touch.
How to Measure Your Front Door For a Wreath
Want to go with the classic look for your front door wreath? Follow the formula below, so you know the size to order or make.
Measure the door width (just the door itself, not the frame), and then knock 12 inches off your measurement.
Example: 36-inch wide door minus 12 inches = 24-inch wreath.
Where to Hang Your Wreath on Your Door
Did you know there is a 57-inch rule for hanging art? You can use the same principles when you're positioning your Christmas wreath. Hanging your wreath at eye level, so around 57 inches from the base of the door, means arriving visitors and passersby can admire it without straining their necks. This height also ensures it won't get in the way of the door handle on most standard doors.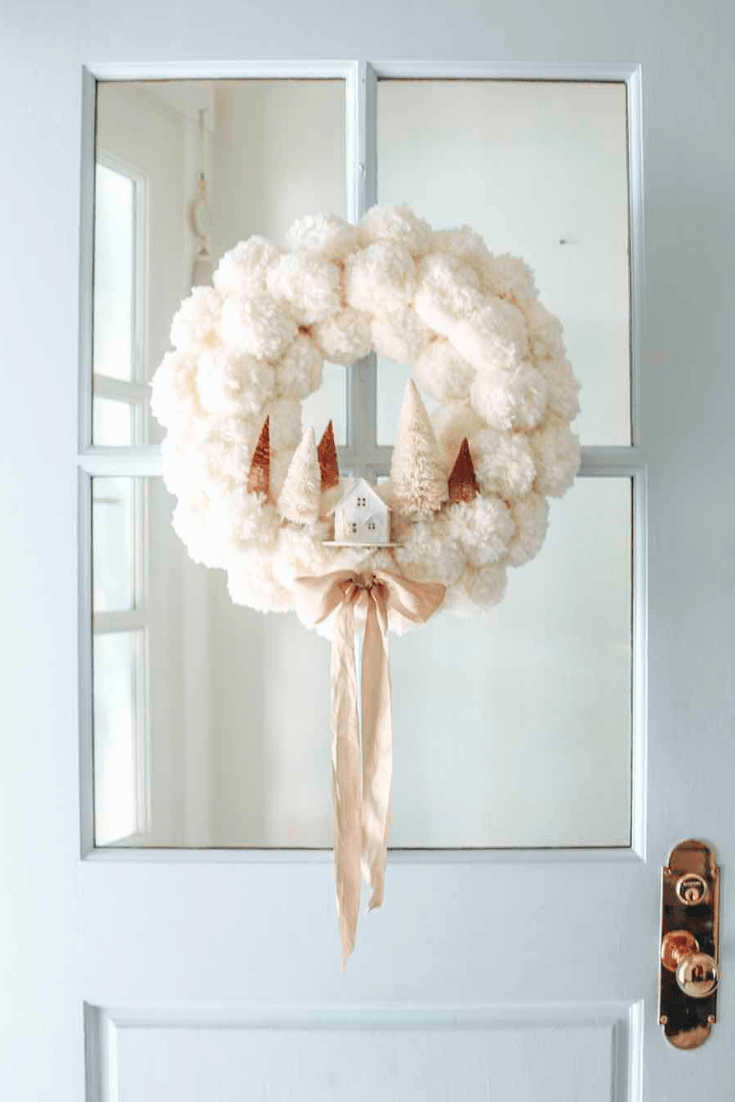 Front doors are typically 80 inches tall but this isn't an exact rule. You should be okay if you don't hang your wreath any higher than 14 inches from the top of the door.
If you opt for a mini accent wreath, this will fit well on a door knob.
Pre-Lit vs. Unlit Wreaths
Pre-Lit Wreaths
If you want lights on your wreath, you can't beat the convenience and look of a pre-lit wreath. The lights on pre-lit wreaths are skillfully applied and woven so well into the wreath's foliage that wires are often undetectable.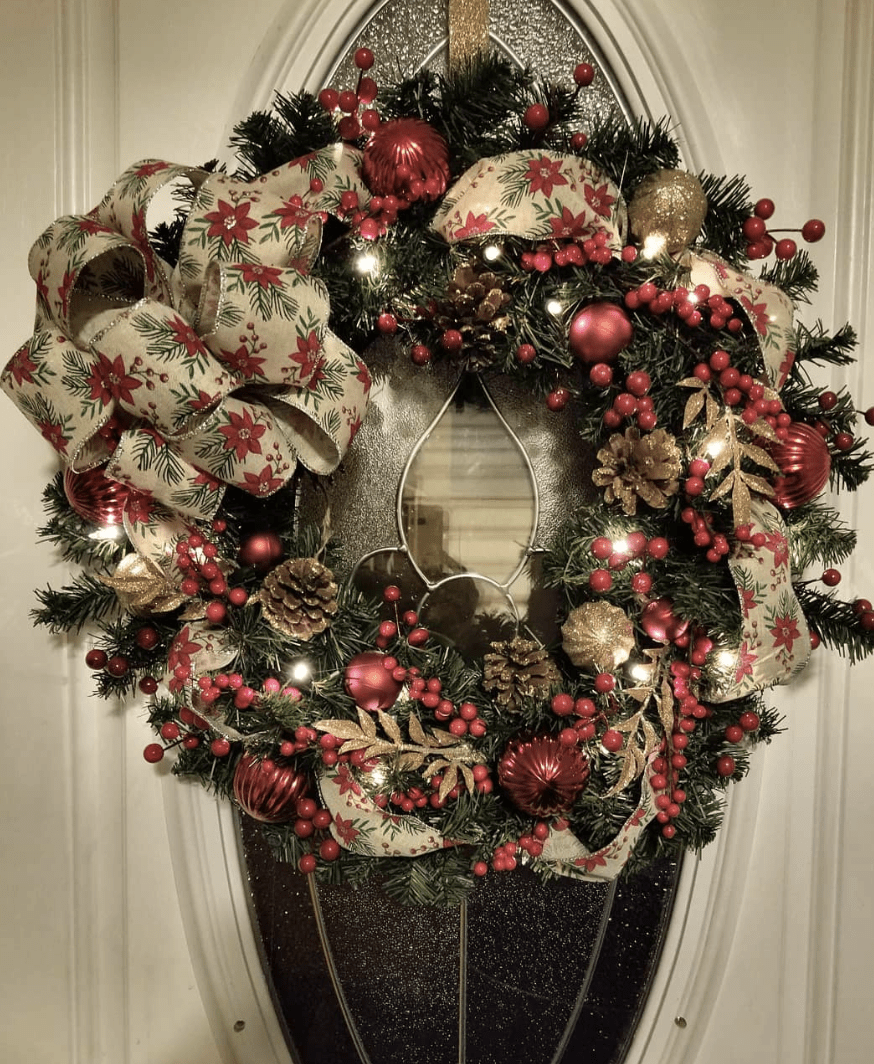 Pre-lit artificial wreaths are also often installed with hand-strung lights, which help stop the entire wreath from being affected if a single bulb burns out. If you do decide to go the pre-lit wreath way, there are a few lighting options you should be aware of:
Incandescent Lights
Incandescent Christmas lights are electric lights containing wire filaments heated to such a high temperature that they glow or incandesce. As you can imagine, wreaths with incandescent lights can be hot to the touch, so be conscious of this with children and pets. Incandescent Christmas lights are usually more inexpensive upfront than LED ones but won't last as long.
LED Lights
LED light bulbs are incredibly energy efficient, using about 90% less energy than their incandescent counterparts. You can expect to pay a higher price for an artificial wreath with LED lights, but over time you will see a better return on your investment as the LED string lights will last much longer.
Battery-Operated Lights
Battery-operated wreaths are a little more costly but worth it since you don't have to go through the headache of making sure you hang your wreath near an outlet or hiding unsightly cords and wires.
Unlit Wreaths
You may opt for a more natural, minimal look this holiday season when browsing Christmas wreath ideas, and you can achieve that look with an unlit artificial wreath. After all, the loveliness and charm of unlit and unadorned Christmas wreaths is their simple yet classic look. Wreaths with no lights or additional decor can also appear more realistic. Unlit wreaths offer you the freedom to decorate them yourself with the decorations and lights of your choosing.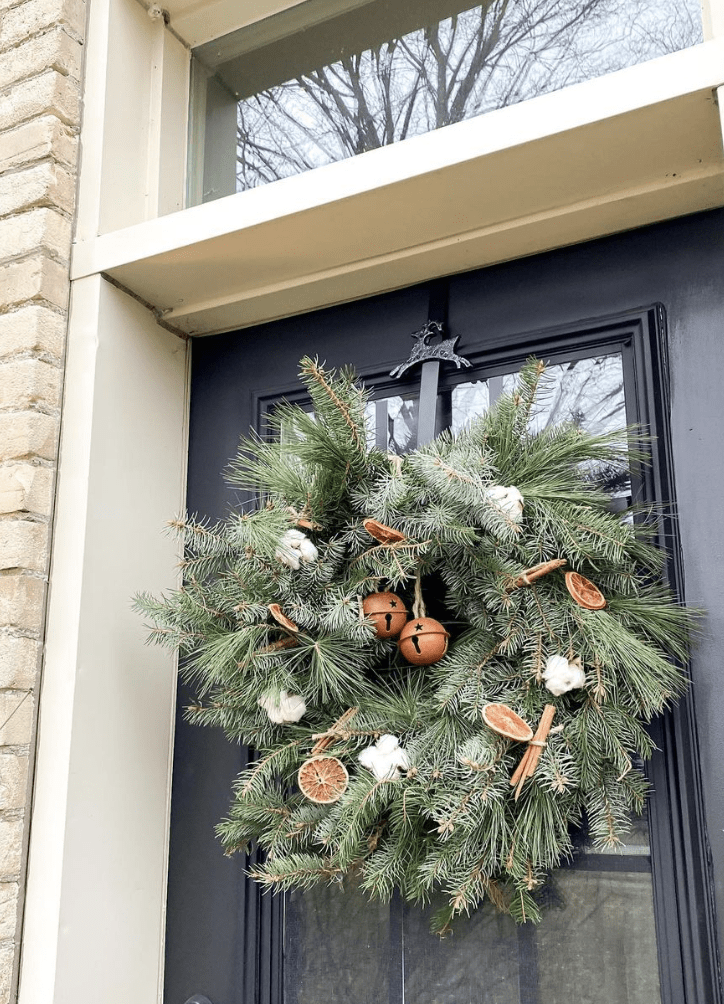 Styles of Wreaths
Choosing the right wreath is all about your personal needs and style. There is a wide range of foliage types, colors, ribbons, and carefully nestled decorative accents. You can go for a natural look or choose something unrealistic and equally enchanting with metallic needles, multicolored pine cones, and flashing LED lights if that's what you desire.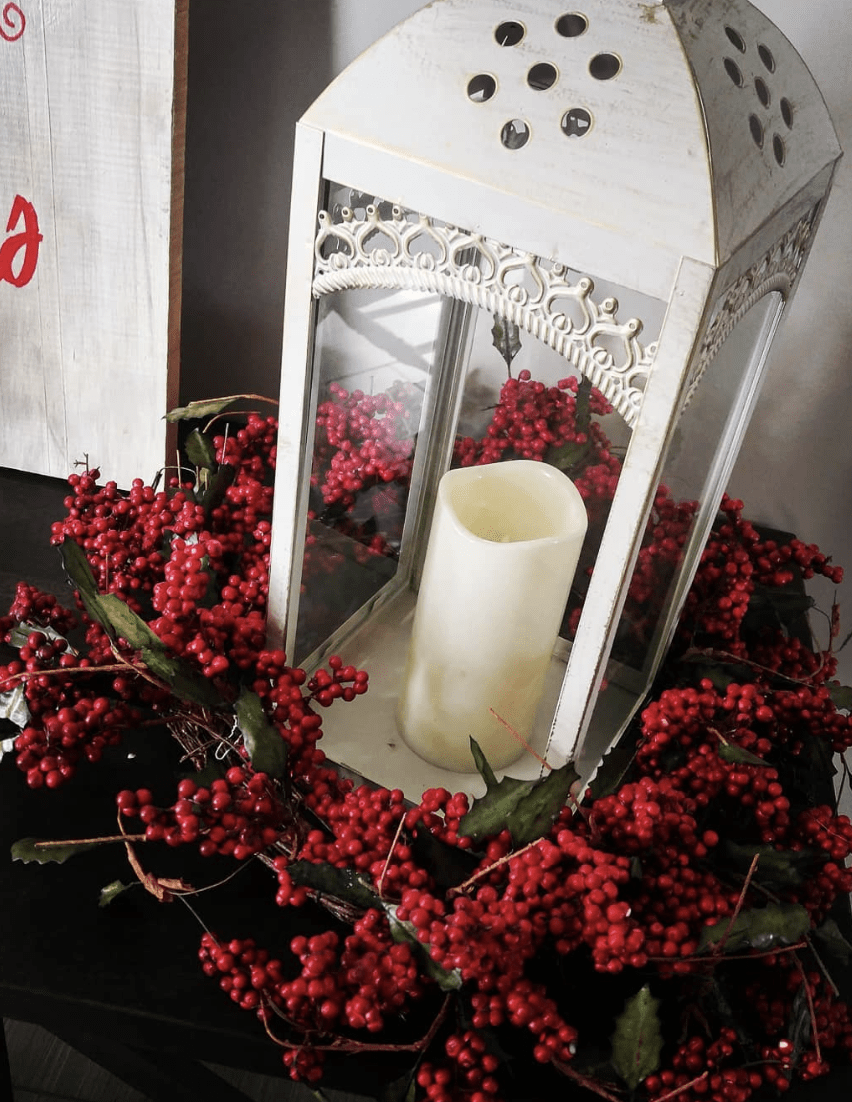 When shopping for artificial wreaths, look for a high tip count if you desire a full look. Heavy-gauge, flexible wiring allows you to shape the branches the way you want easily.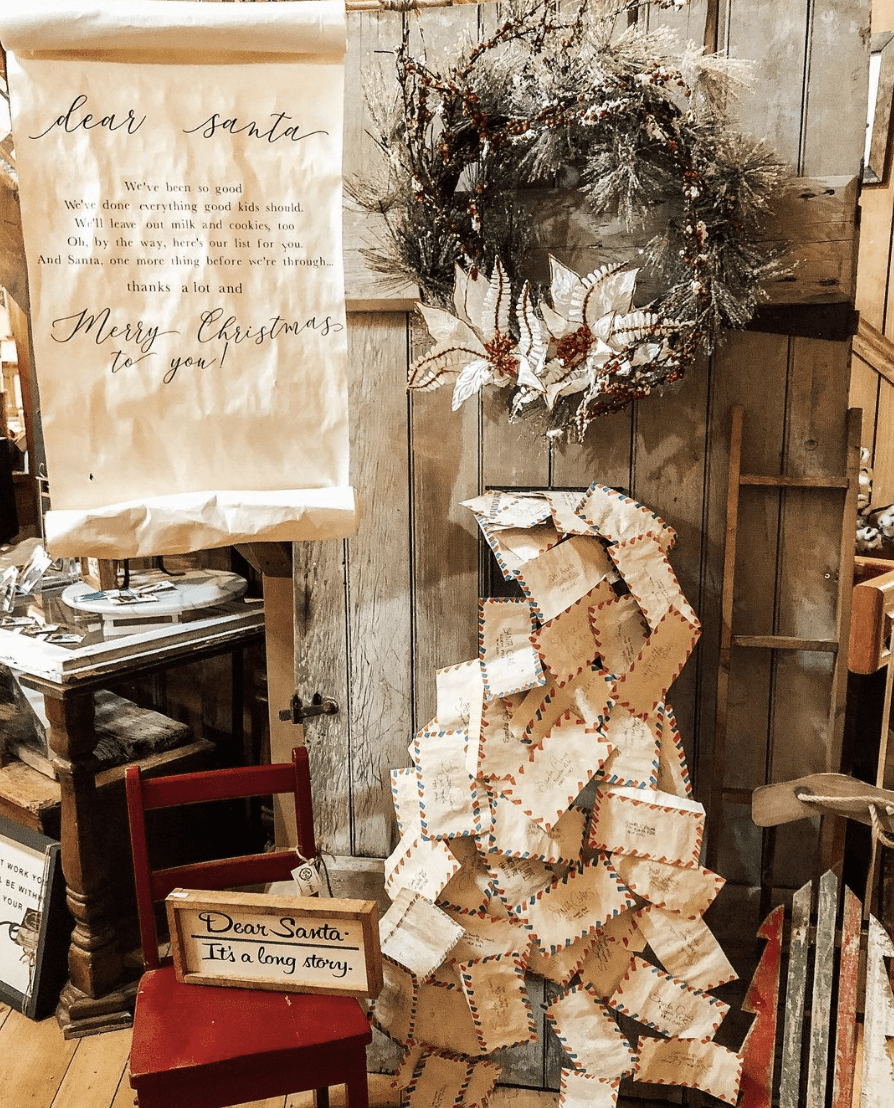 Unadorned Wreaths
Unadorned Christmas wreaths closely correspond to real evergreen wreaths. They can be pre-lit or unlit but feature no extra decorative accessories on the wreath. You may choose to keep these wreaths plain or add your decorative touches like bows, pine cones, ornaments, and more.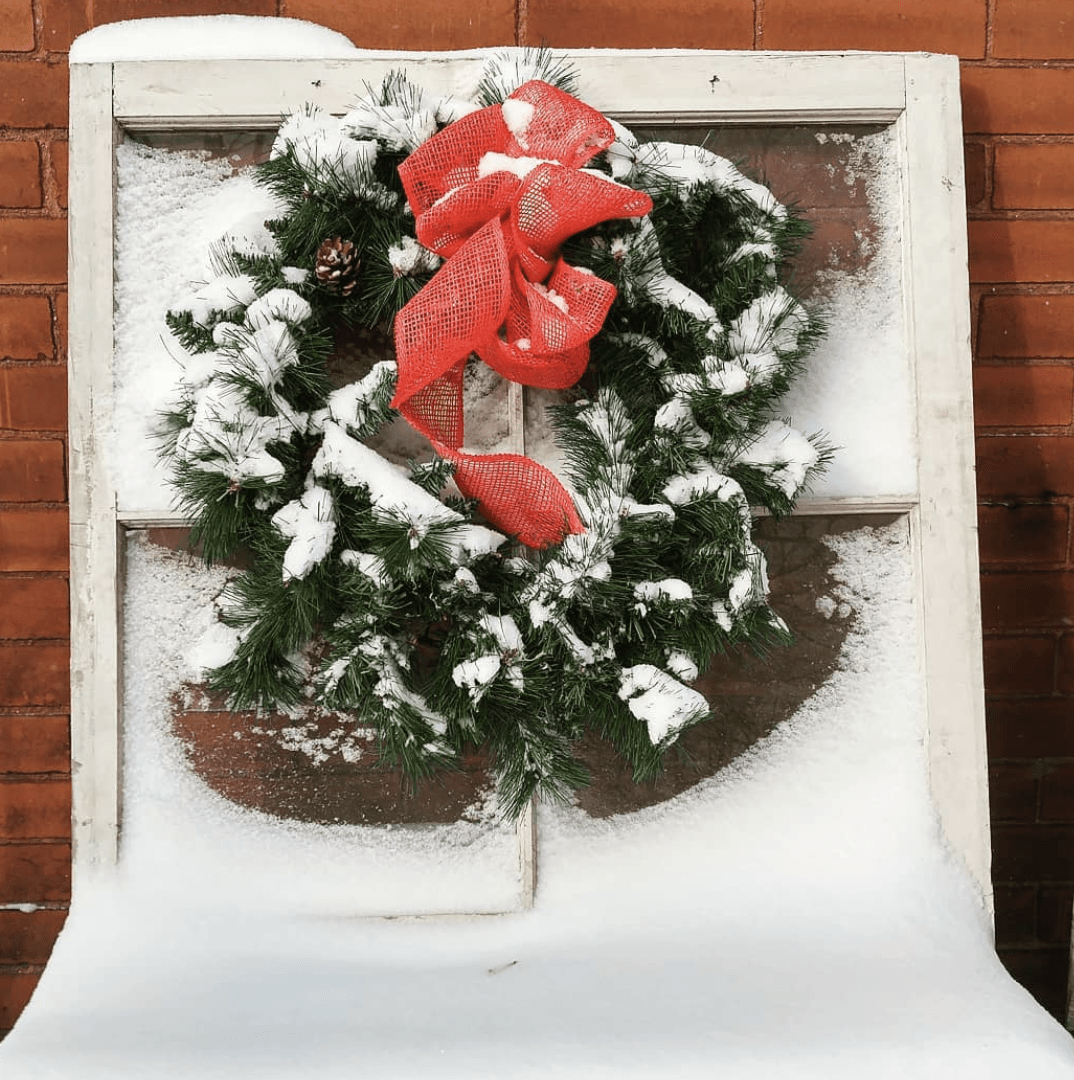 Flocked Wreaths
Flocking is the method of adorning a wreath or tree with artificial snow. Lighter flocking gives your wreath a frost-covered appearance, whereas heavier flocking will give your wreath a snow-covered appearance. A flocked wreath with white Christmas lights seriously oozes warmth and beauty during the winter season.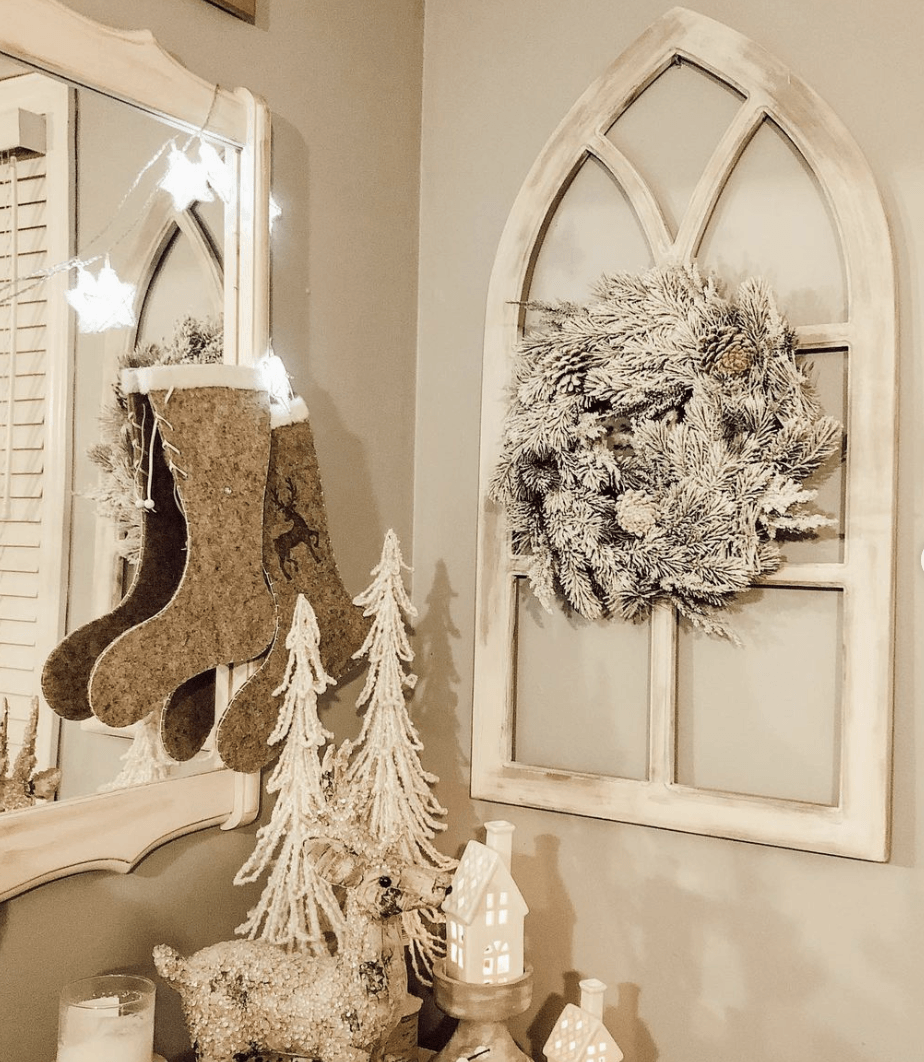 Pinecone Wreaths
A pinecone wreath may be made completely from faux pine cones or be an evergreen wreath adorned with pinecones. Pinecones are a winter staple, and wreaths featuring these added decorations can be displayed throughout the winter season.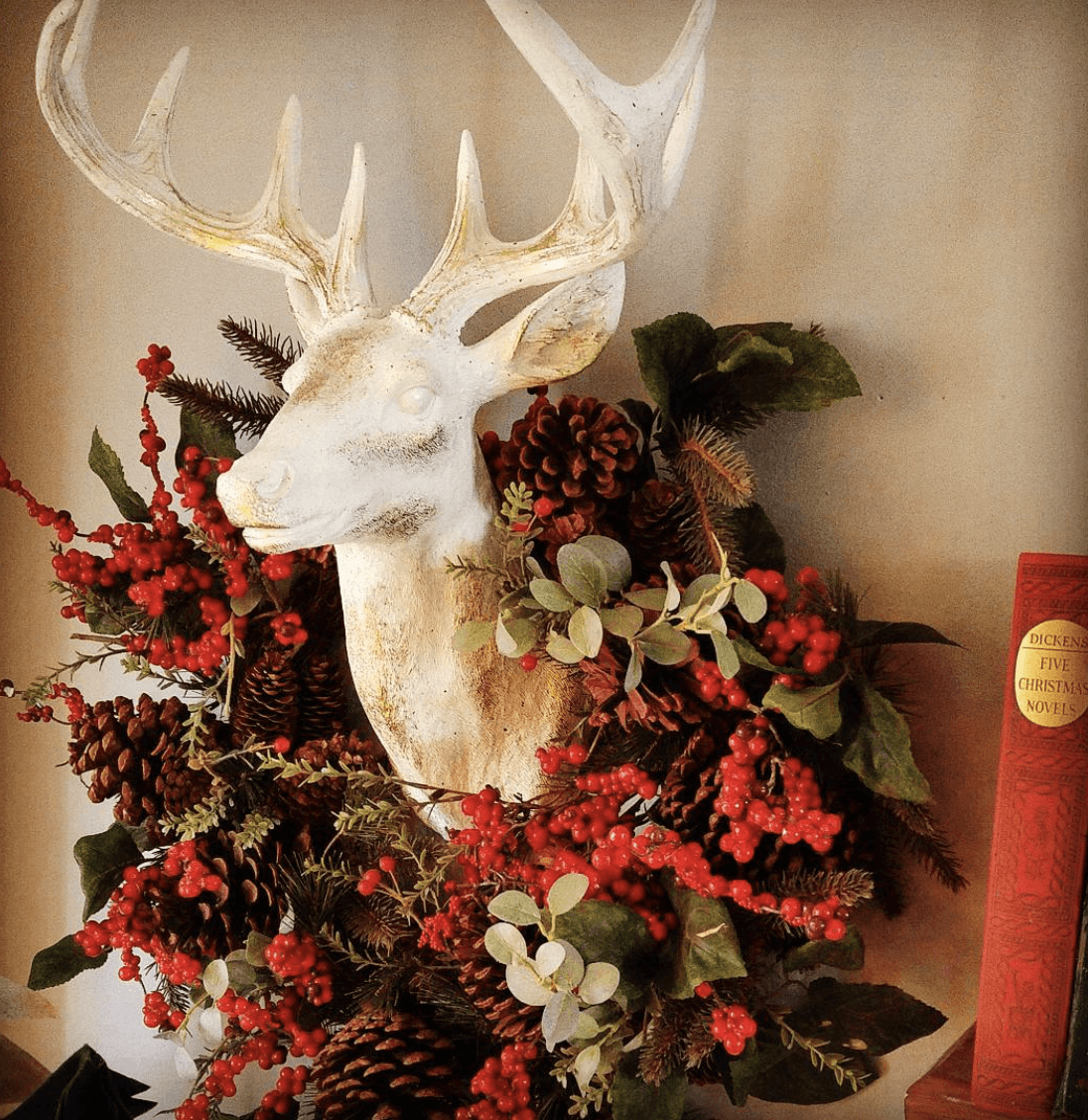 Ornament Wreaths
An ornament wreath may be made completely from ornaments or be an evergreen wreath adorned with ornaments. Watch for wreaths that feature decorative balls in assorted colors for a whimsical, modern vibe. You can also find ornament wreaths in solid colors like red, silver, gold, and more.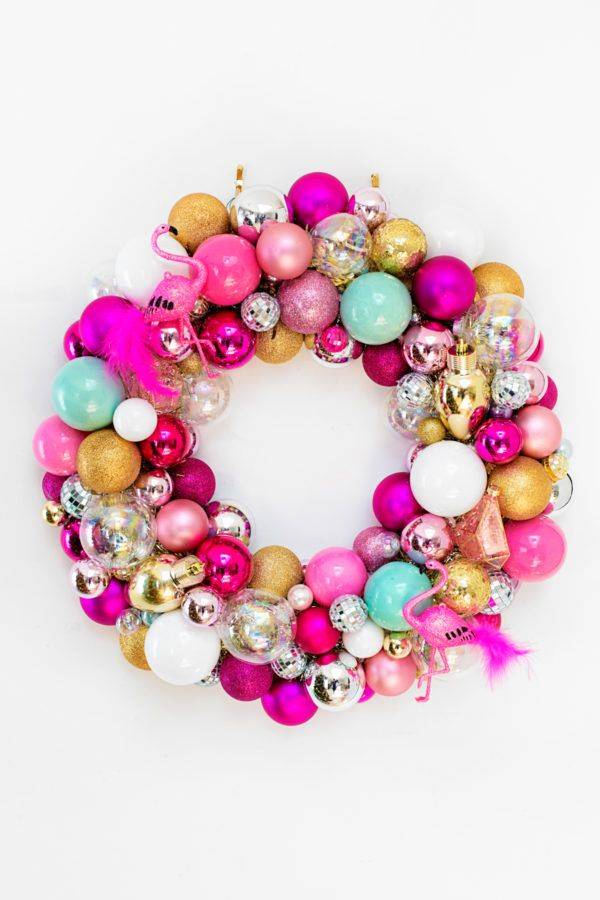 Berry Wreaths
A berry wreath can be an evergreen wreath that's decorated with berries or a wreath that's made completely from red or white berries. Red berries on evergreen wreaths offer a nice punch of color, perfect for the Christmas season.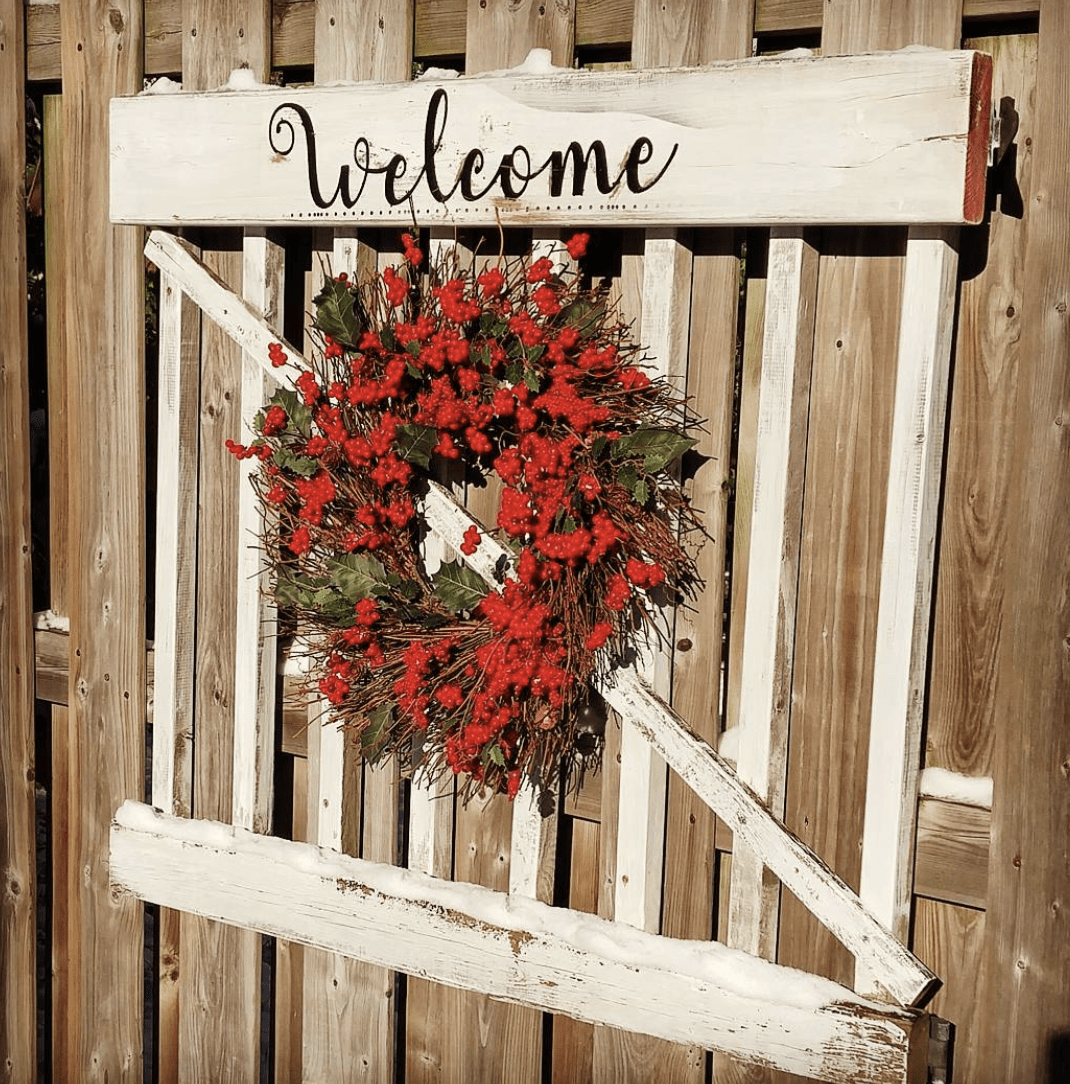 Floral Wreaths
A floral wreath is decorated with faux flowers. Popular floral accents for the holidays are poinsettias, amaryllis, holly, and mistletoe. Floral wreaths are oftentimes only suited for indoor use, so be sure to check the wreath's specifications before placing outdoors.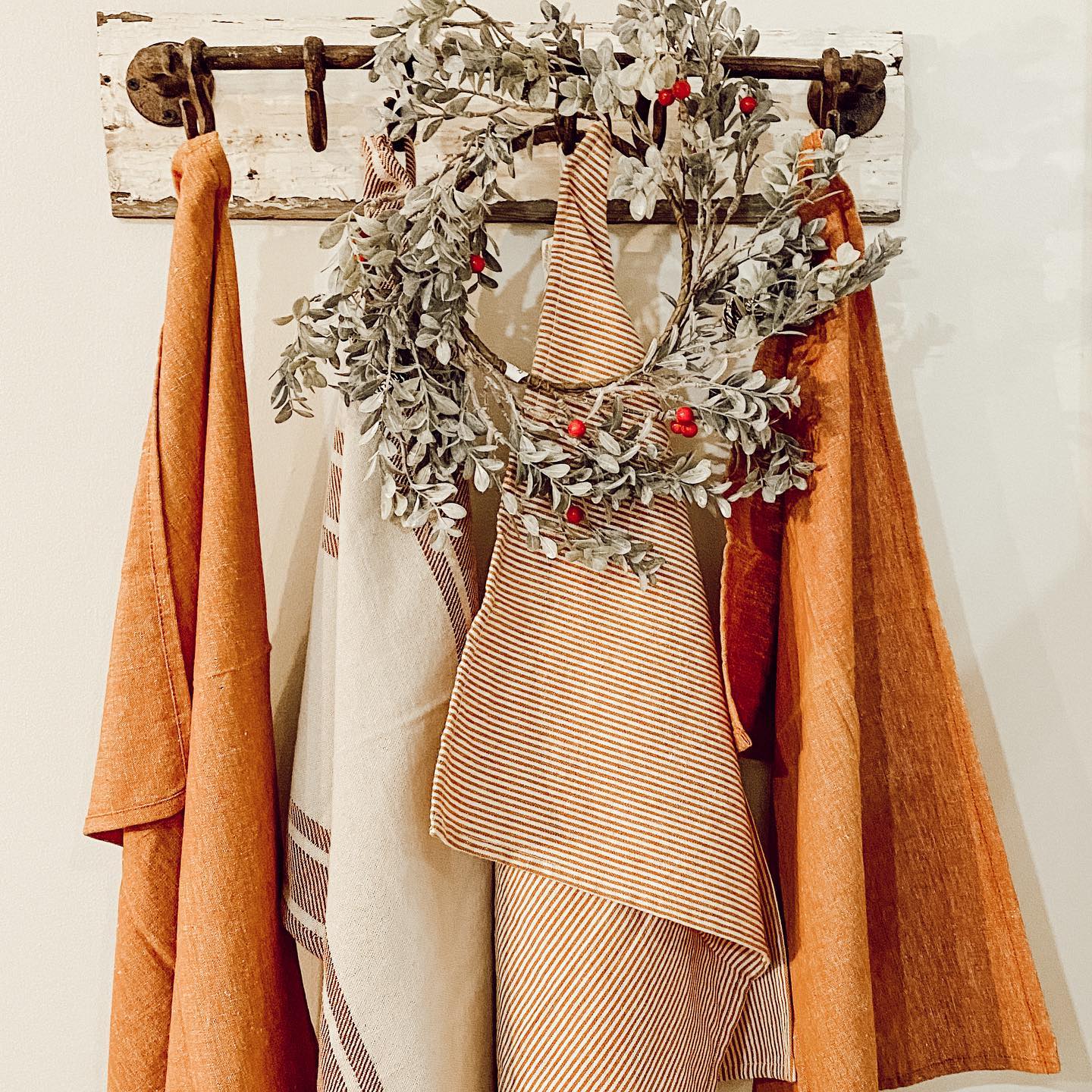 Tinsel Wreaths
Most artificial wreaths are meant to mimic live evergreen wreaths, but that's not the case with tinsel wreaths. Tinsel wreaths are made from PVC and coated with a metallic finish making them available in an unlimited amount of fun and festive colors.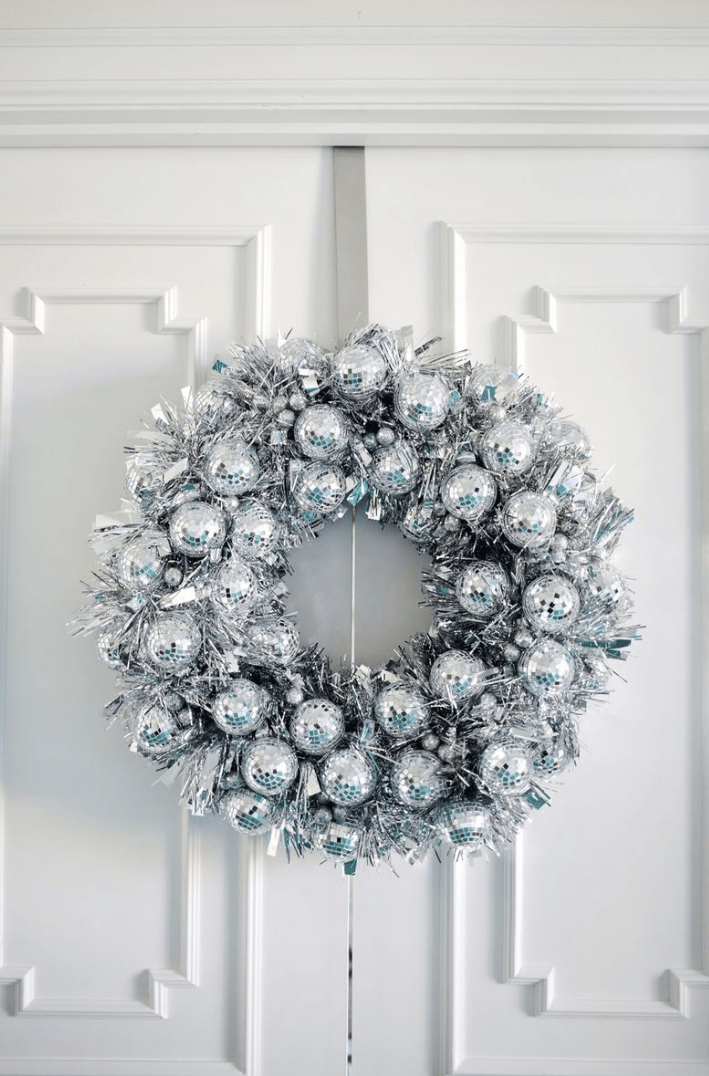 DIY Christmas Wreaths
If you love to create and make your own, here are some of our favorite DIY Christmas Wreaths we have found on the web this year.
Dried Greenery Wreath from Romantic Homes
Dried oranges have been on trend for a few Christmases now and lend to the primitive but classy style. This wreath is constructed beautifully.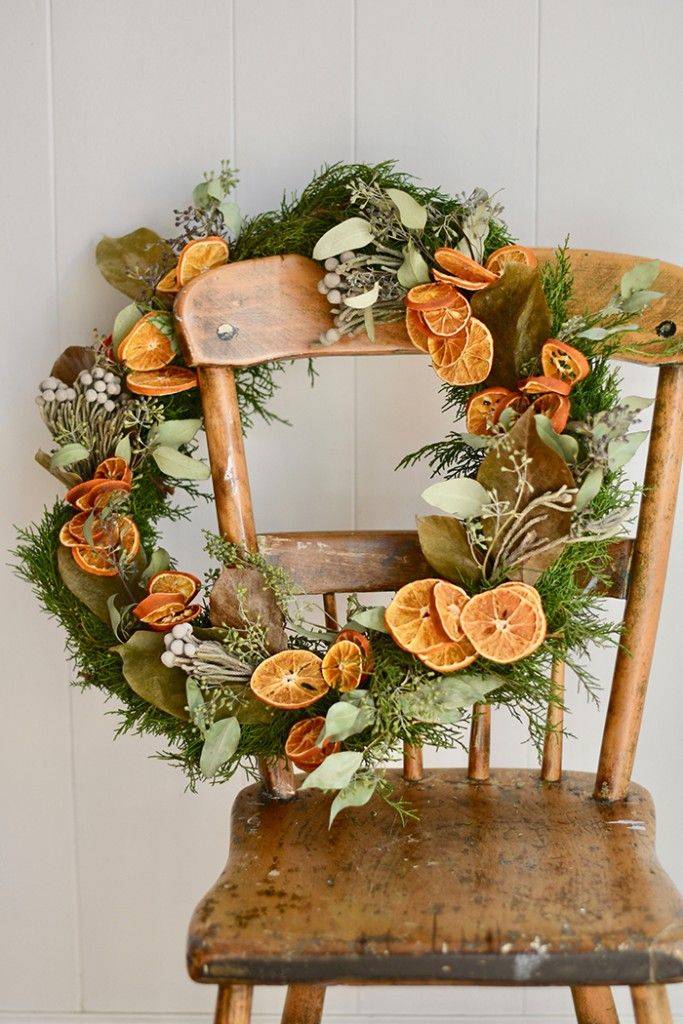 A Trio of Wreaths from Between Naps on the Porch
Why stop at just one? Isn't this trio of wreaths gorgeous!?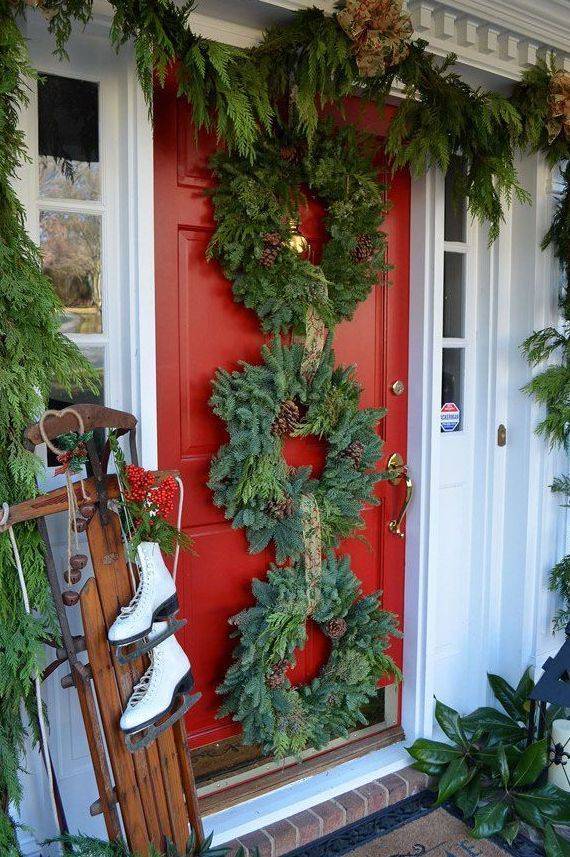 A Splash of Color & Texture from Curbly
Christmas doesn't always have to be just red and green.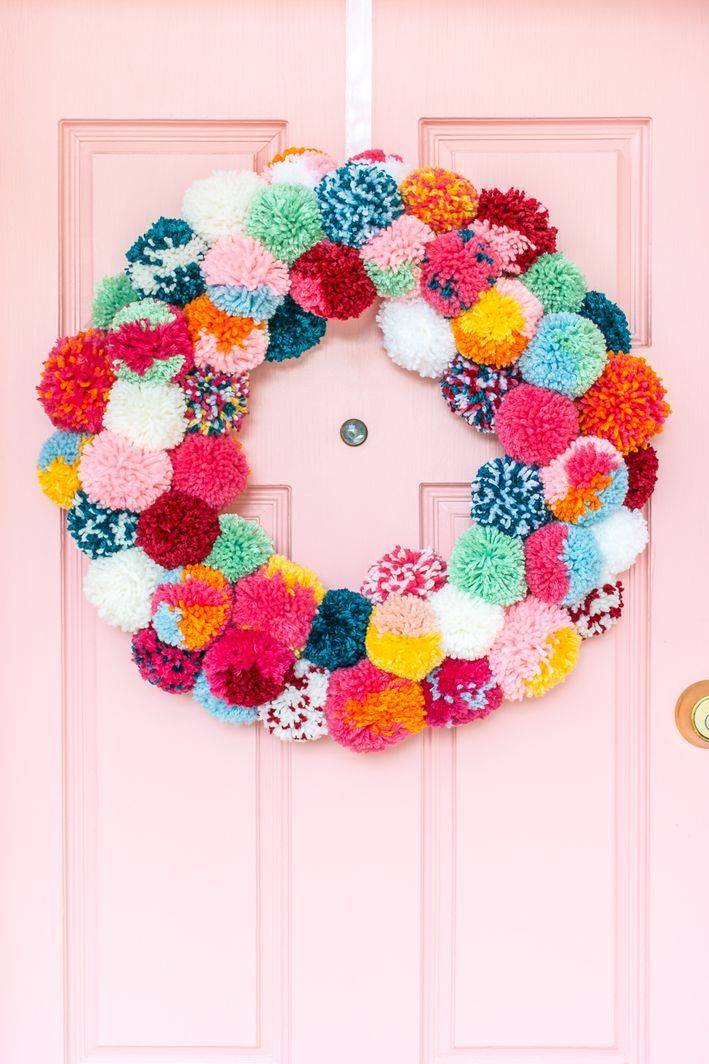 Gift Bow Wreath from Design Improvised
This wreath will have you saving all your gift bows from now on!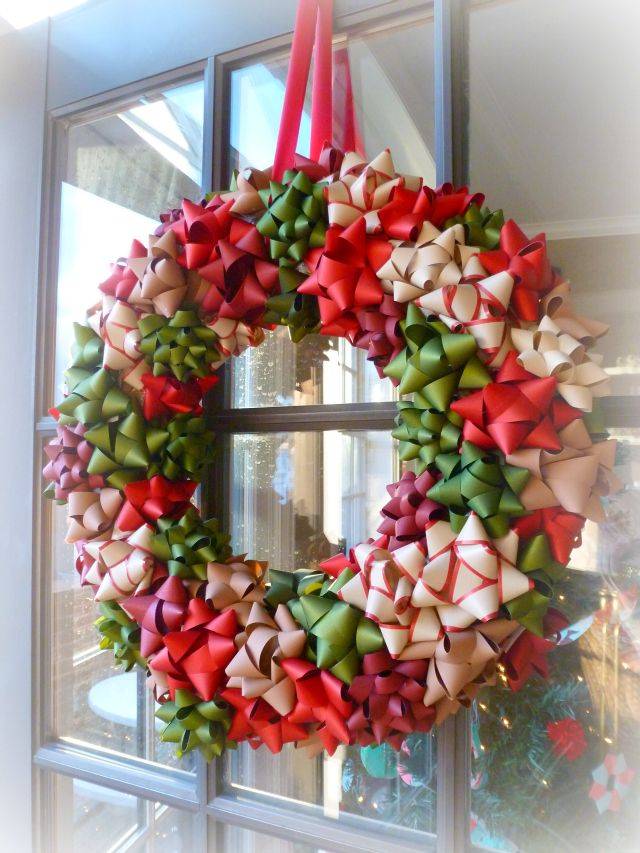 Olive Branch Wreath from 100 Layer Cake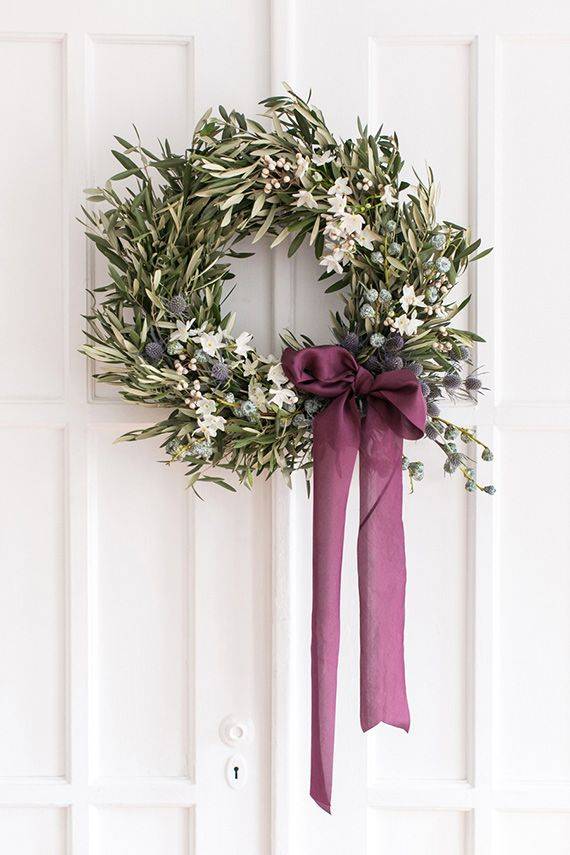 Vintage Style Wreath from Flamingo Toes
Add a little vintage to your wreath by using old antique Christmas ornaments. This will be a good DIY if you have any treasured Christmas ornaments handed down to you.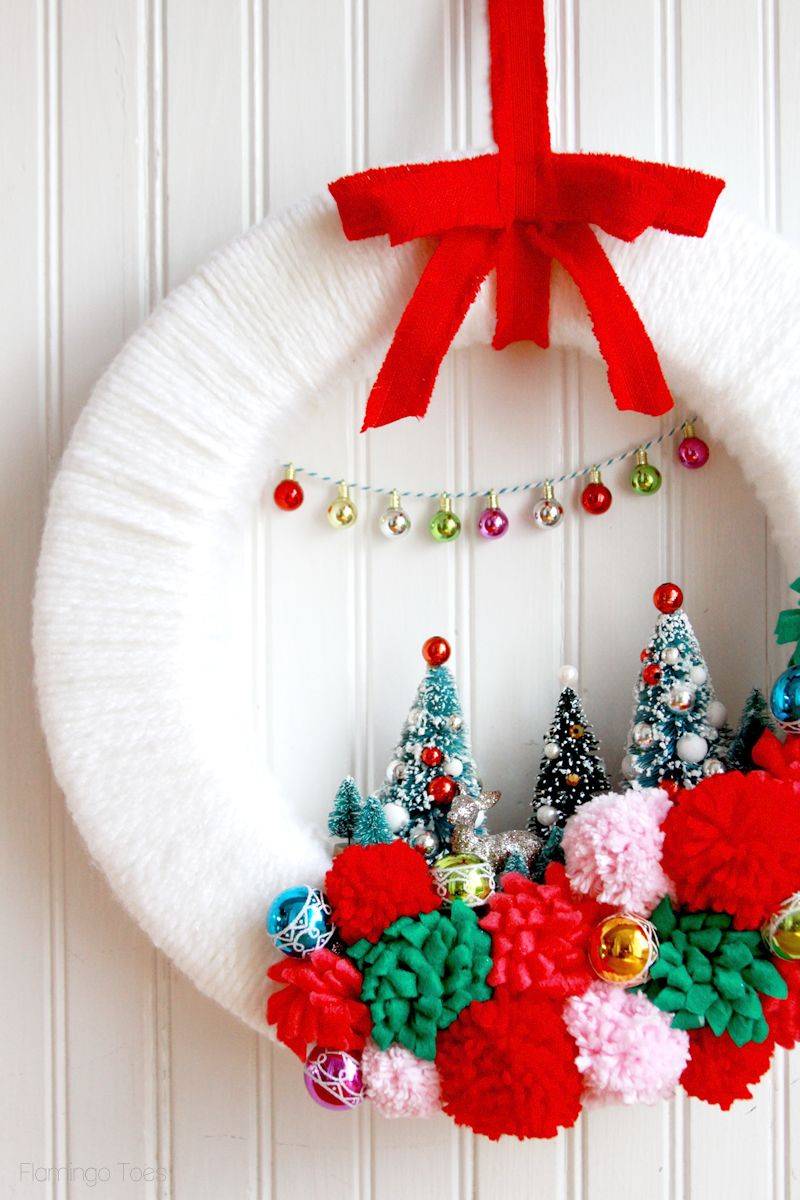 Cookie Cutter Wreath from Inspired by Charm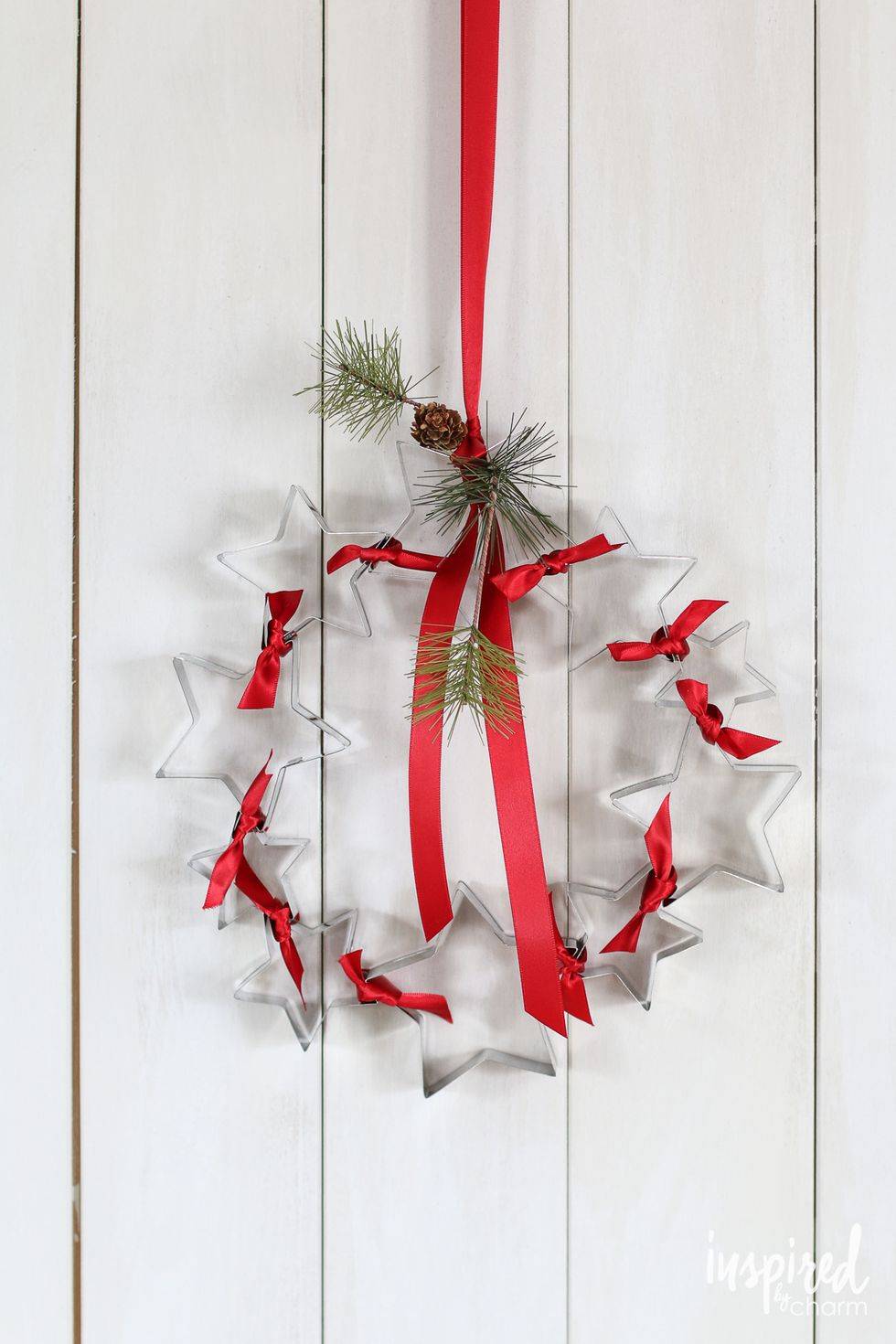 Rubber Boot Wreath from Home Stories A to Z
You could also use a pair of skates instead!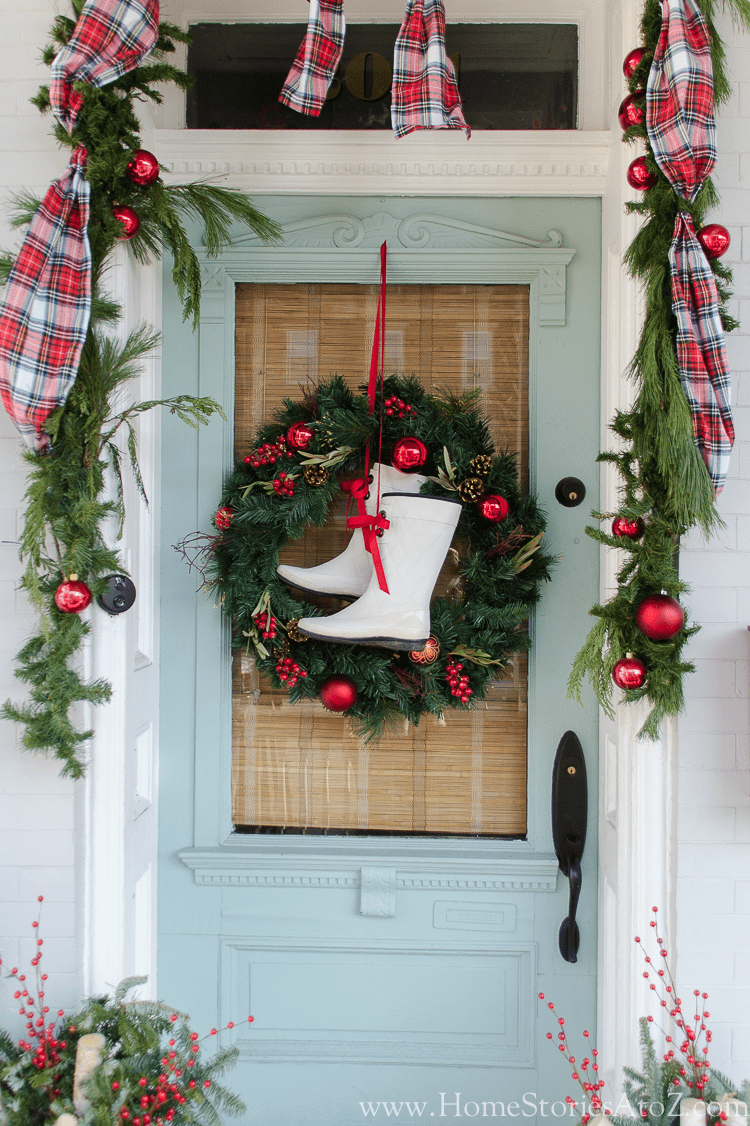 Balloon Wreath from Studio DIY
This wreath isn't really a permanent one but it's super fun nonetheless.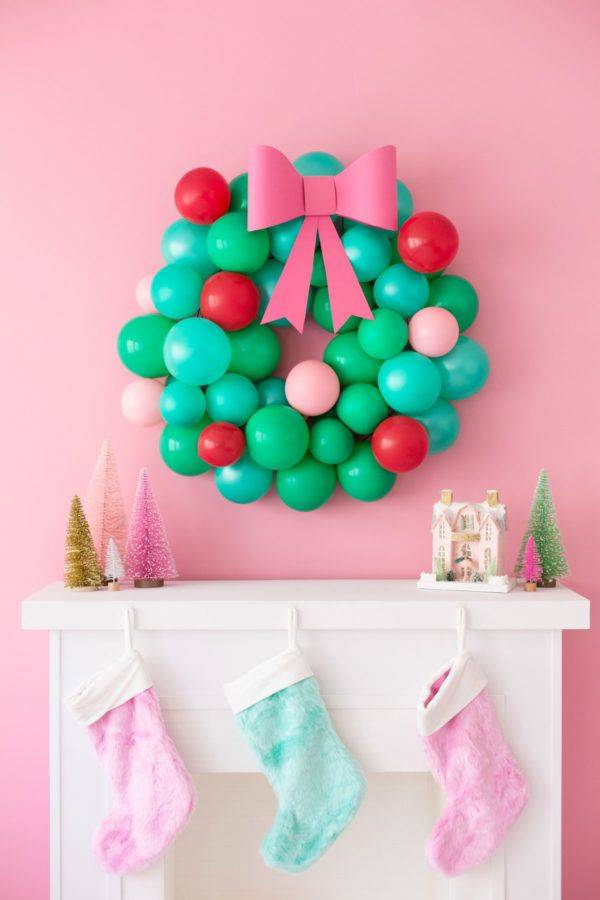 Christmas Tree Wreath from Sarah Hearts
Forget the traditional circle wreath and go for something a little more fun and festive.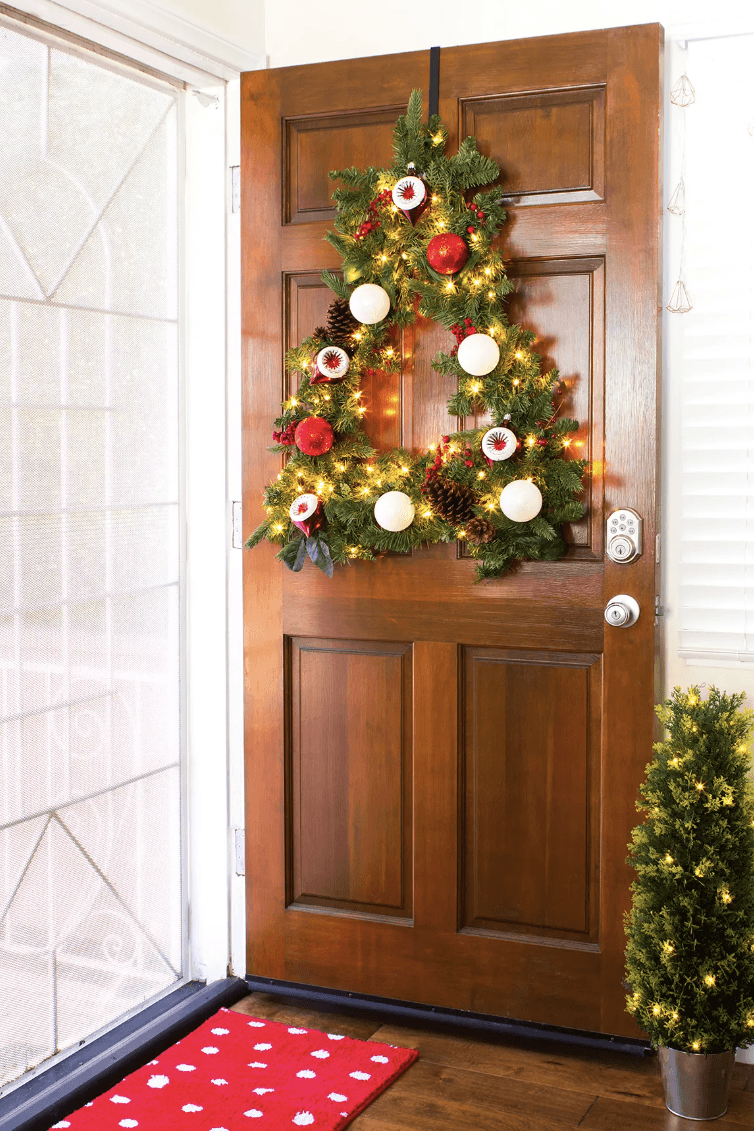 Doily Wreath from Crafts by Amanda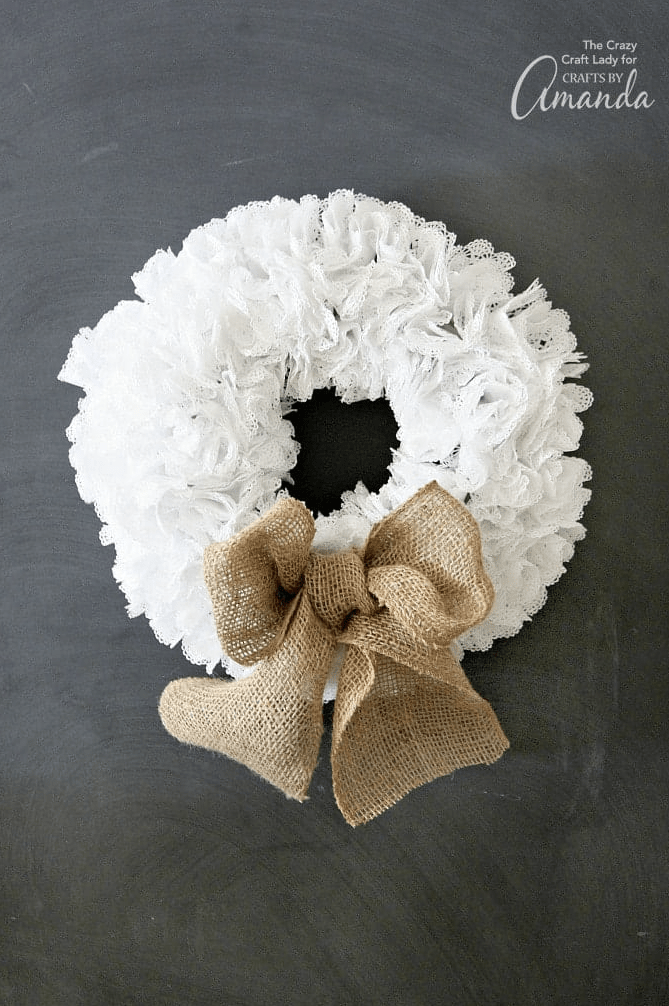 Vintage Toy Wreath from Lovely Indeed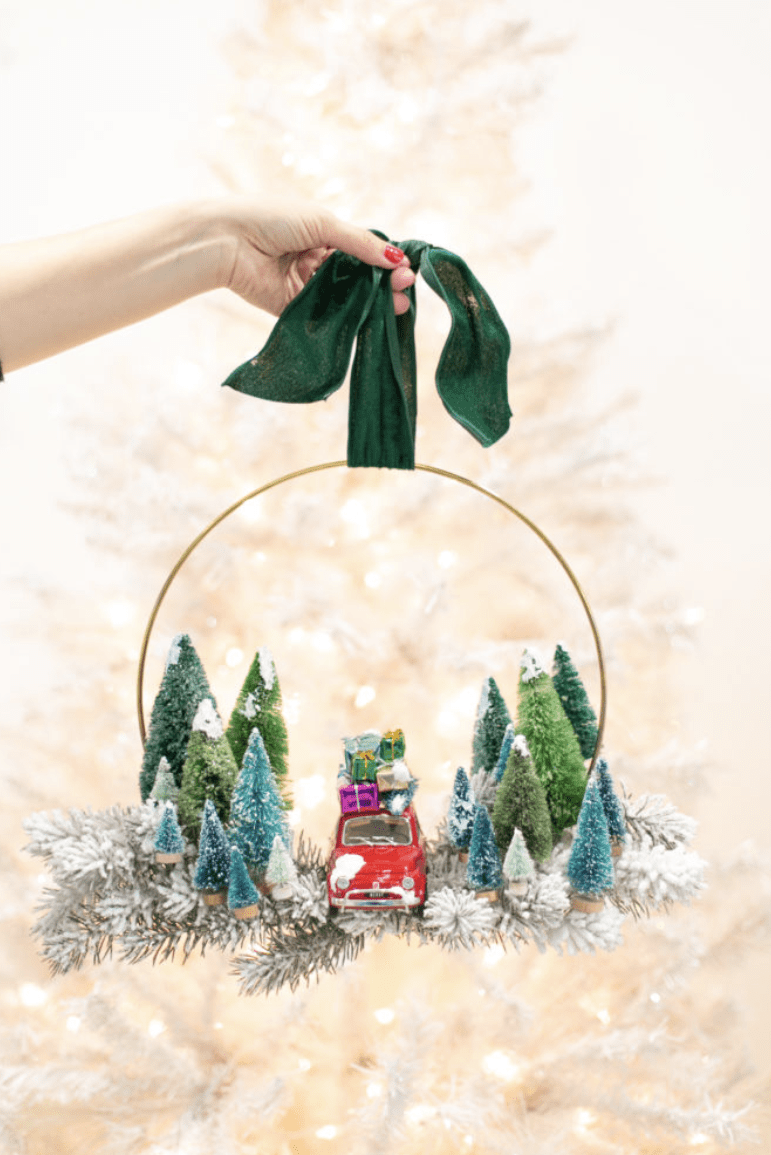 Snowy Scene Wreath from The Happy Housie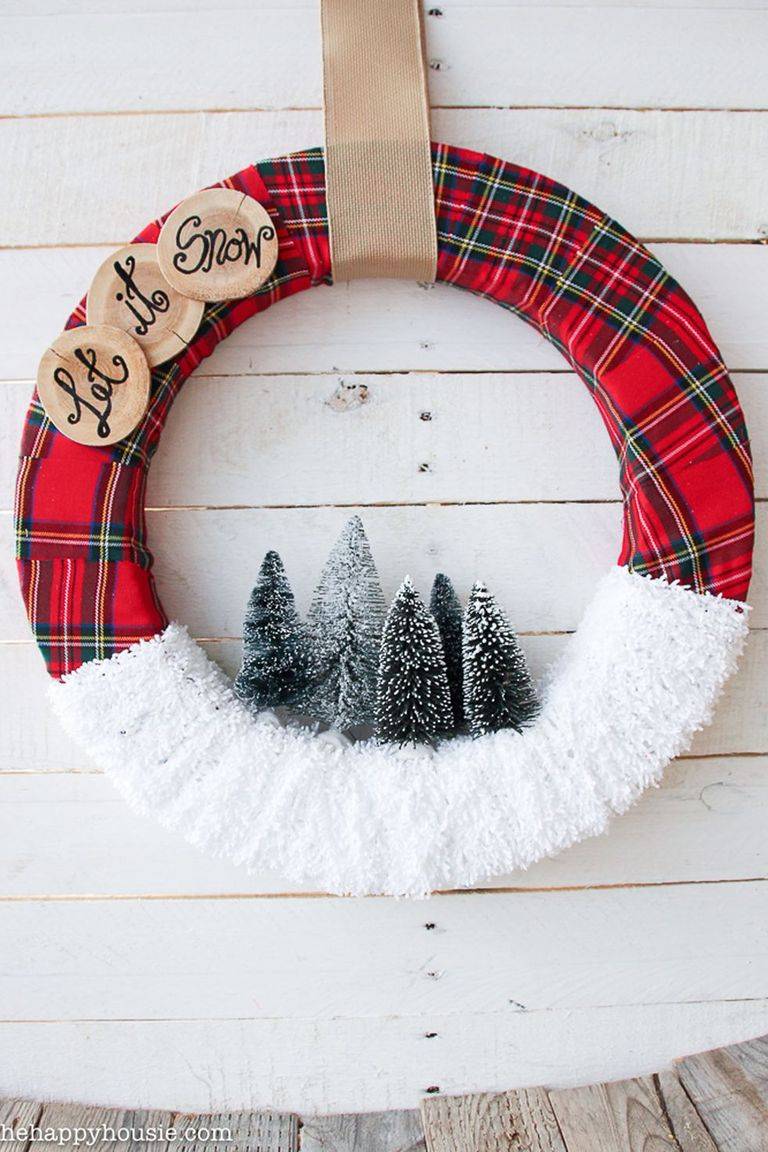 Holly Berry Wreath from The Polka Dot Chair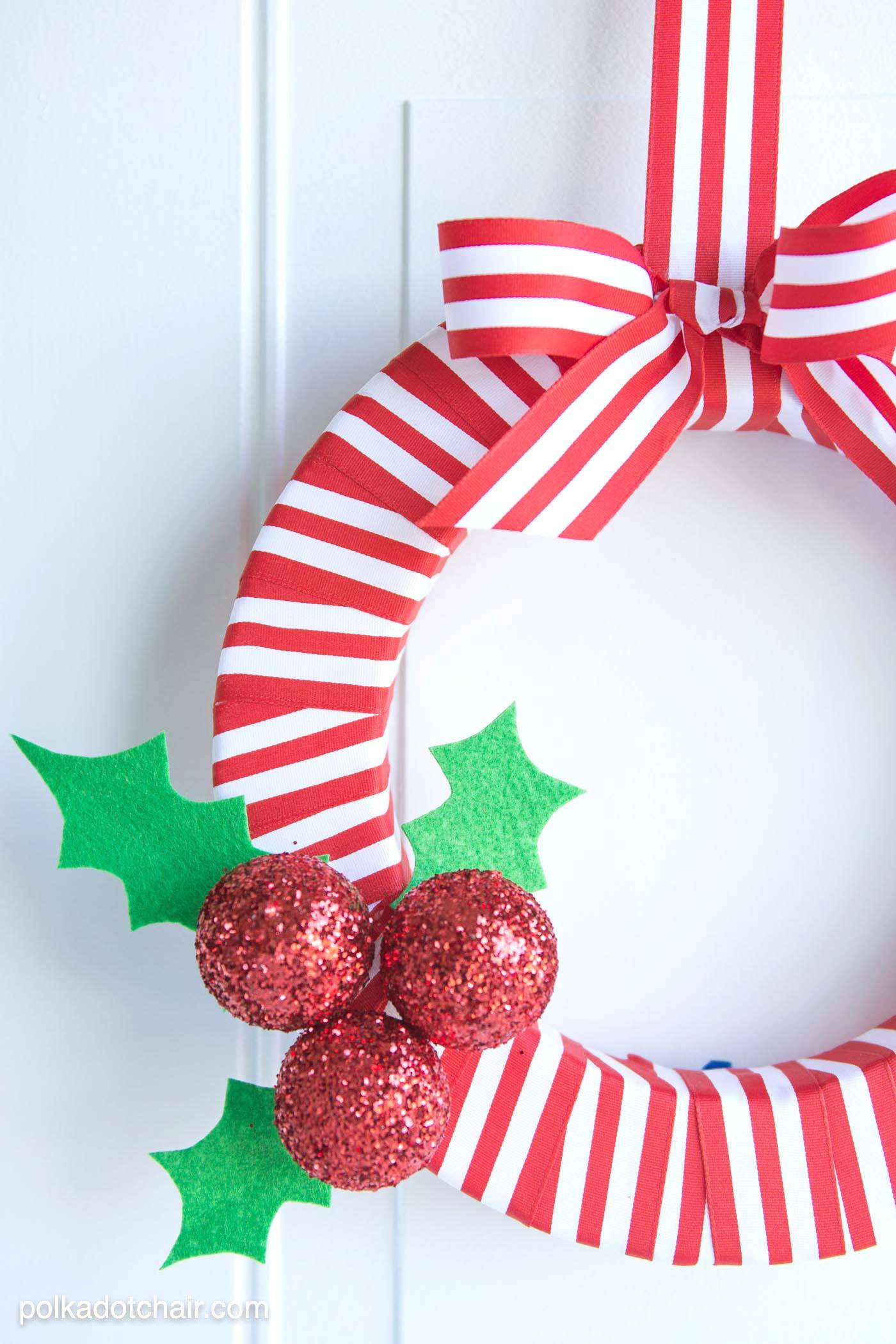 Natural Stick Wreath from Sister, What
You could easily make this wreath super cheap by collecting some sticks outside.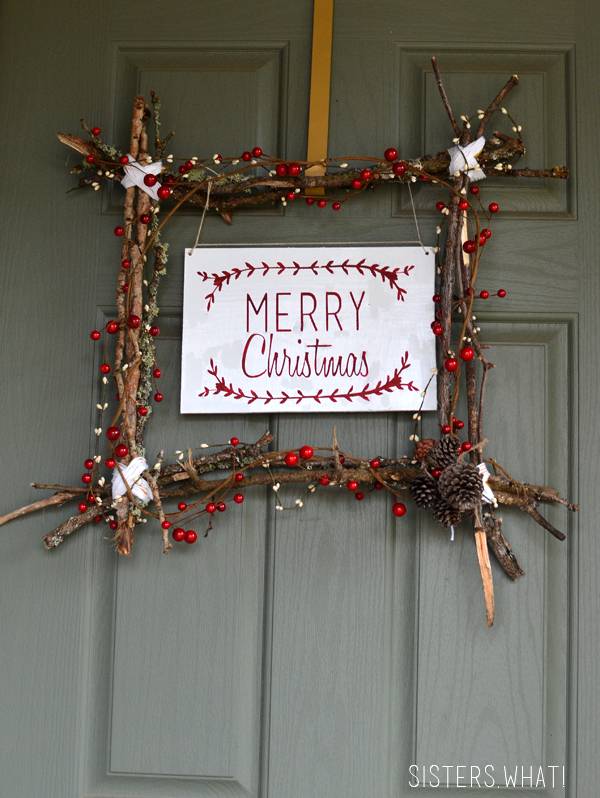 Framed Wreath from Sand and Sisal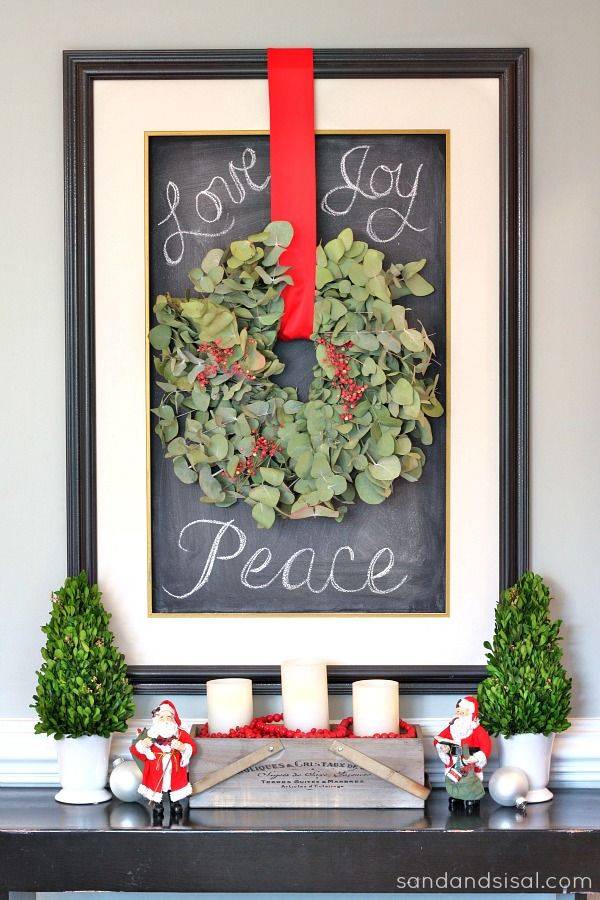 Paper Star Wreath from Little Birdie Secrets
Save your old wrapping boxes for this one!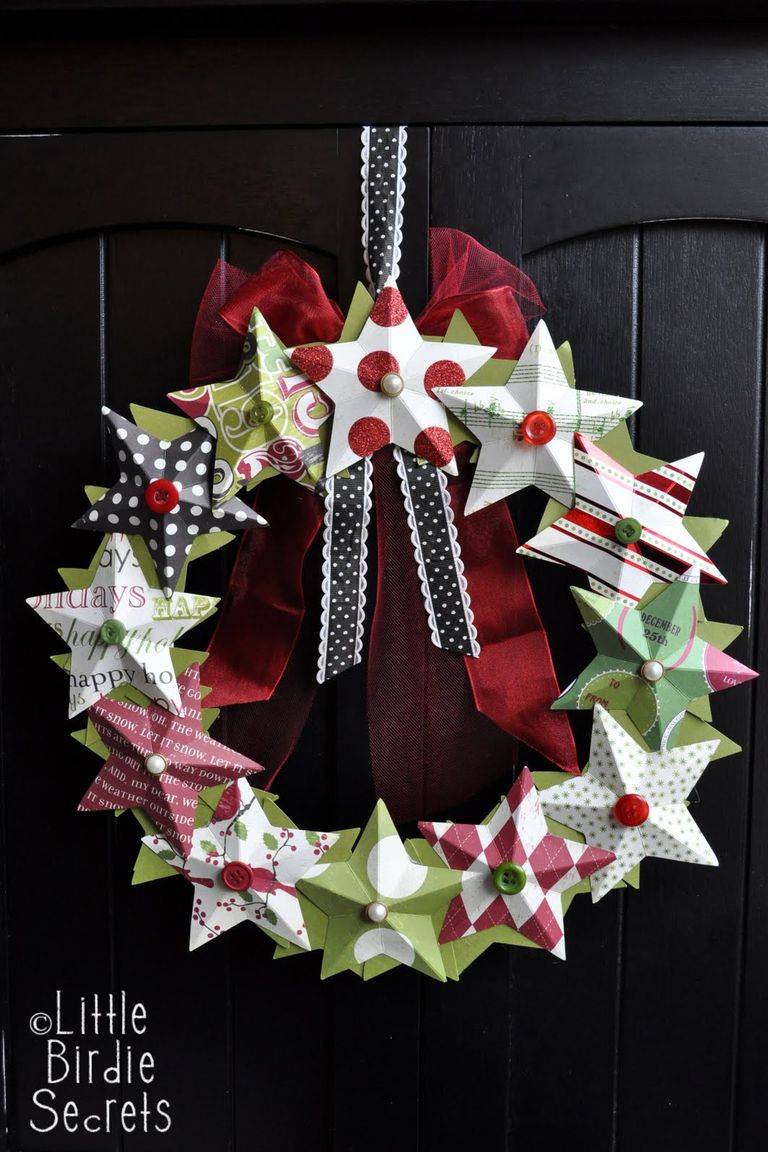 Snowman Wreath from Sweet Little Bluebird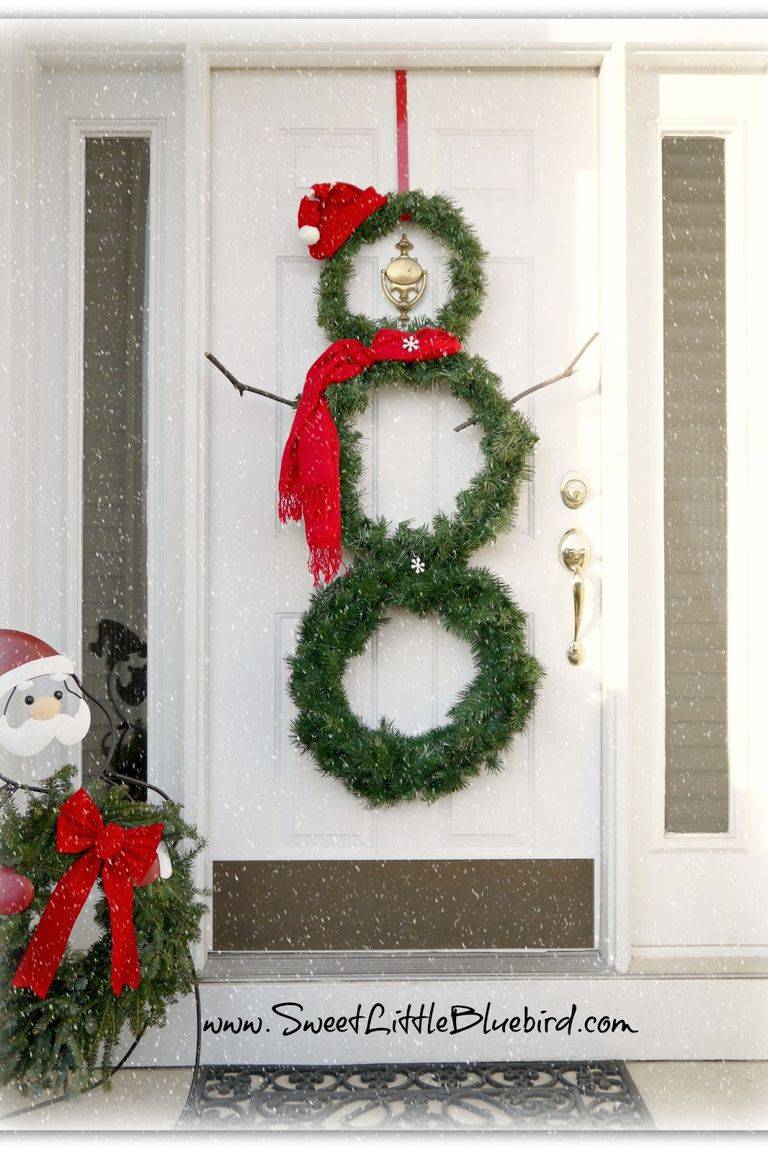 Fabric Wreath from Jamie Costigilo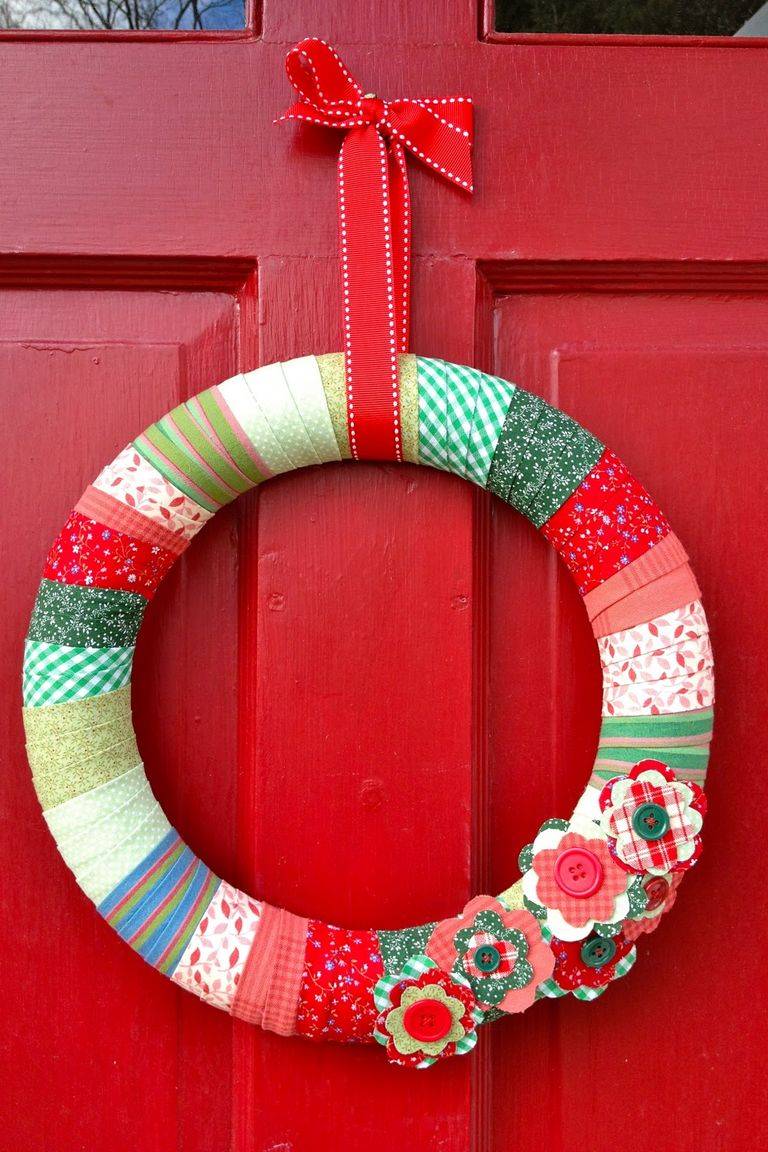 Wood Log Slice Wreath from Finding Home Farm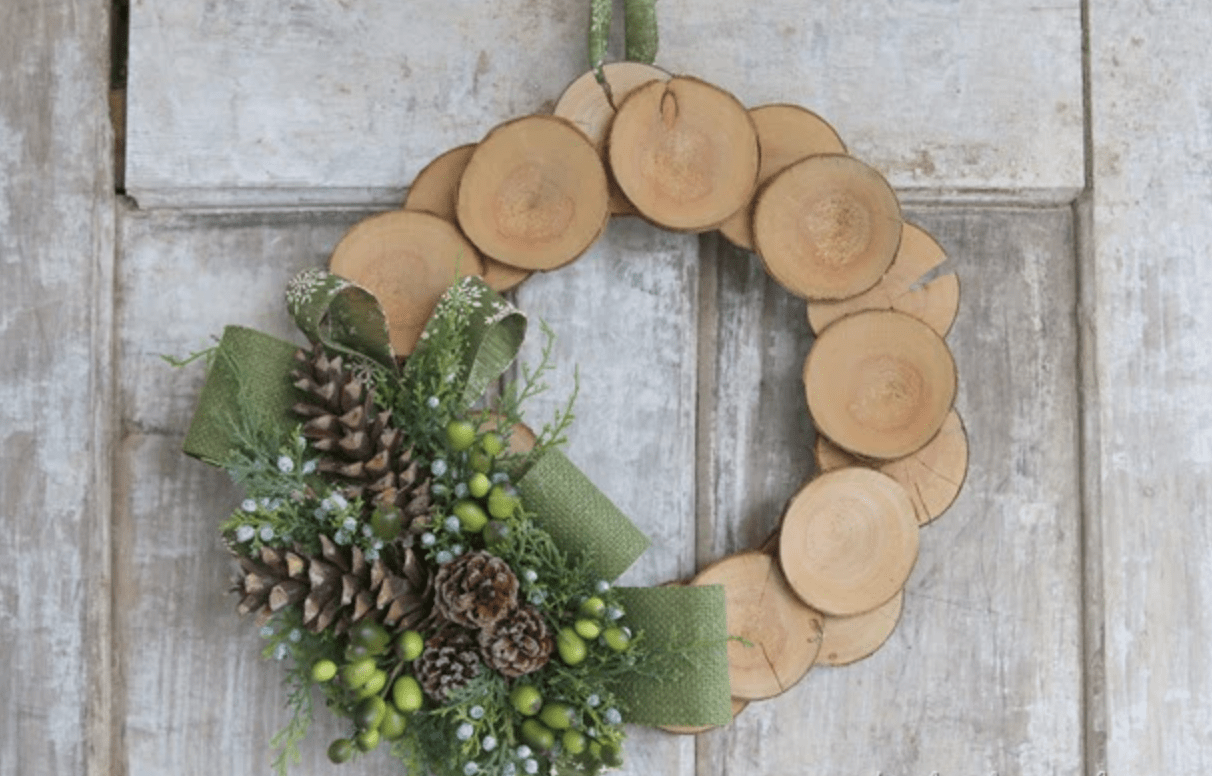 Wrapping Paper Wreath from Censational Style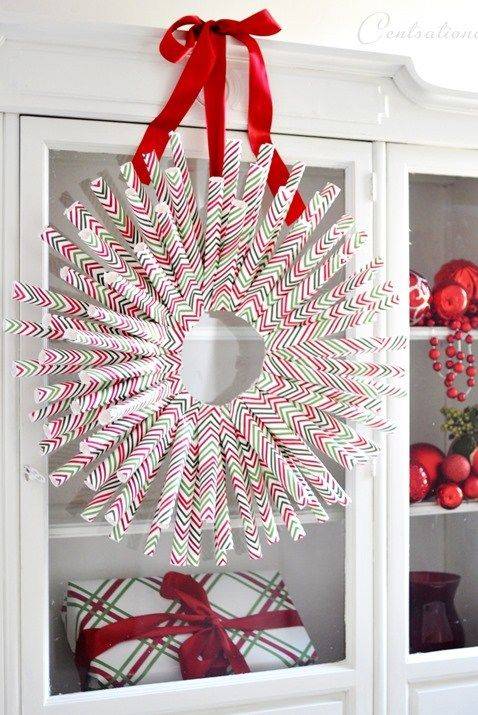 Star Anise Wreath from Driven by Decor
This wreath would make your home smell so nice!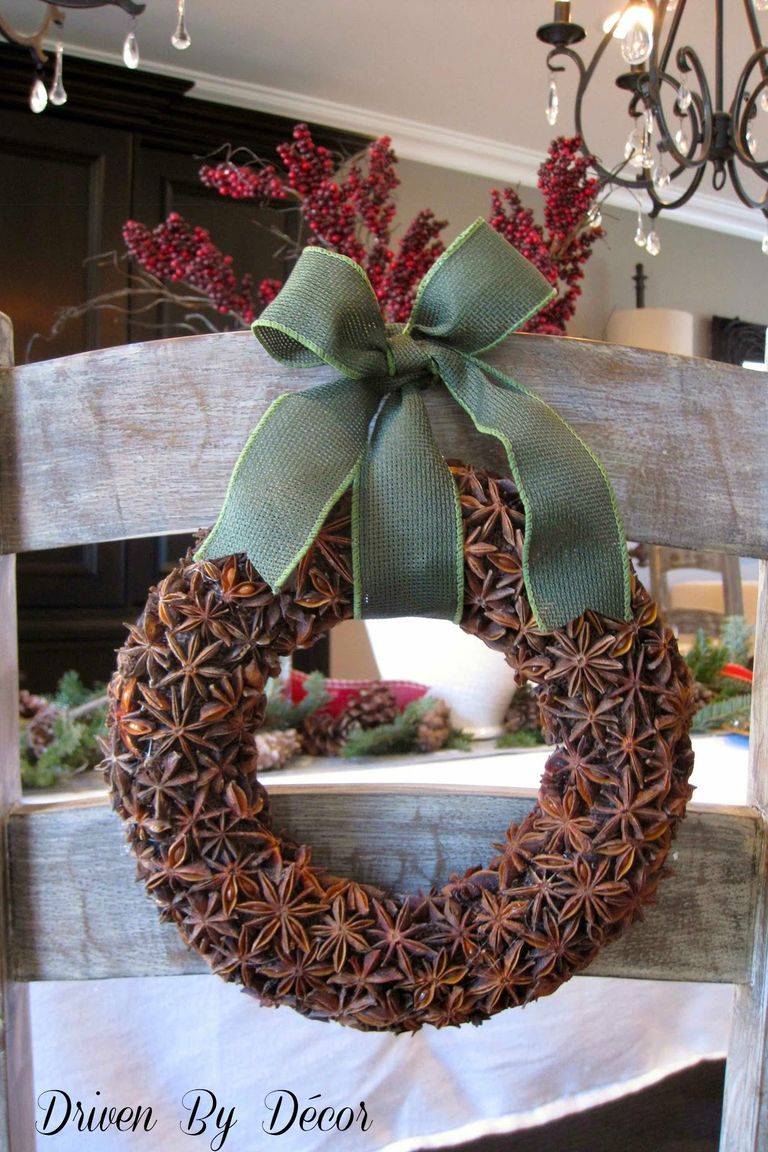 Burlap Wrapped Wrath by DIY Design Fanatic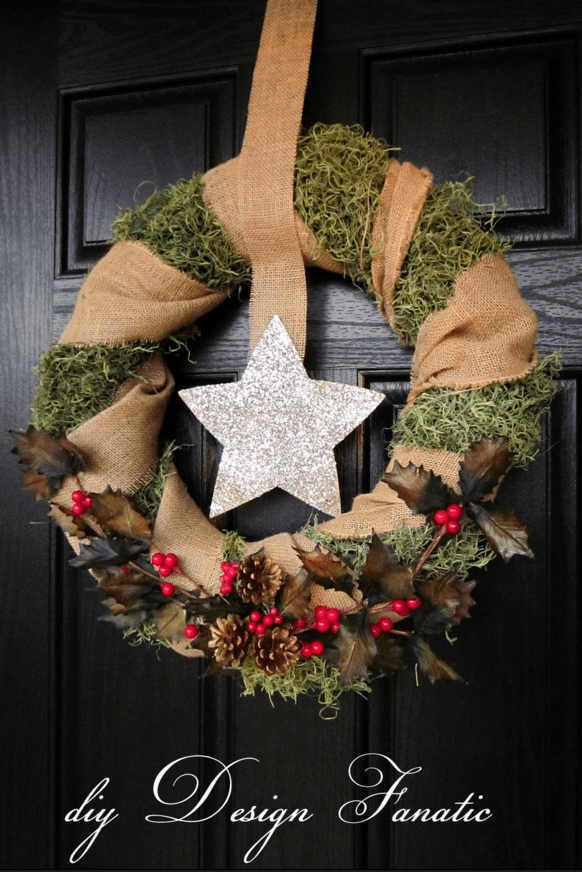 Frequently Asked Questions (FAQs)
Is it cheaper to make a natural Christmas wreath or buy one?
Making your own natural wreath is a great and inexpensive way to add Christmas cheer to your outdoor holiday decor. This, of course, depends if you have access to fresh foliage. If you do have a property you can cut greenery from, then it is essentially free, and you will only need wreath supplies, which should cost less than $10.
You can pretty much put whatever you want on a Christmas wreath! But most commonly, you will find people use pinecones, berries and ribbons. Dried orange slices and hydrangea flowers are pretty but can go moldy if the weather is wet.
To fill your wreath, you'll need an armful of boughs or branches. Whether you use just one type of foliage or a plethora of greens, branches, and berries, you can't go wrong. The amount of greens you'll need varies greatly depending on the size of the materials you choose.
The best foliage for a real Christmas wreath is holly, ivy, spiky evergreen yew or spruce, rosemary, pine box, and privet or other softer evergreen foliage. These work well as fillers for creating the bulk of the wreath.
Always Fluff. Fluffing the wreath can make it look fuller and more natural. Try separating smaller branches and fanning them out to cover as much area as possible. Be sure not to create new gaps or holes between branches, though.