We are often fervently occupied with styles, colors and décor in out home, ignoring some of the more basic features that tend to play a pivotal role in shaping the interior. It is the floor and ceiling that come to mind first as the focus almost always tends to be on the walls that surround us. Yet, both these elements hold plenty of potential and can make or break the aesthetics of your home. When it comes flooring, it is much more than just the visual appeal as you would want a surface that withstands the wear and tear of your daily life while also meeting other practical needs.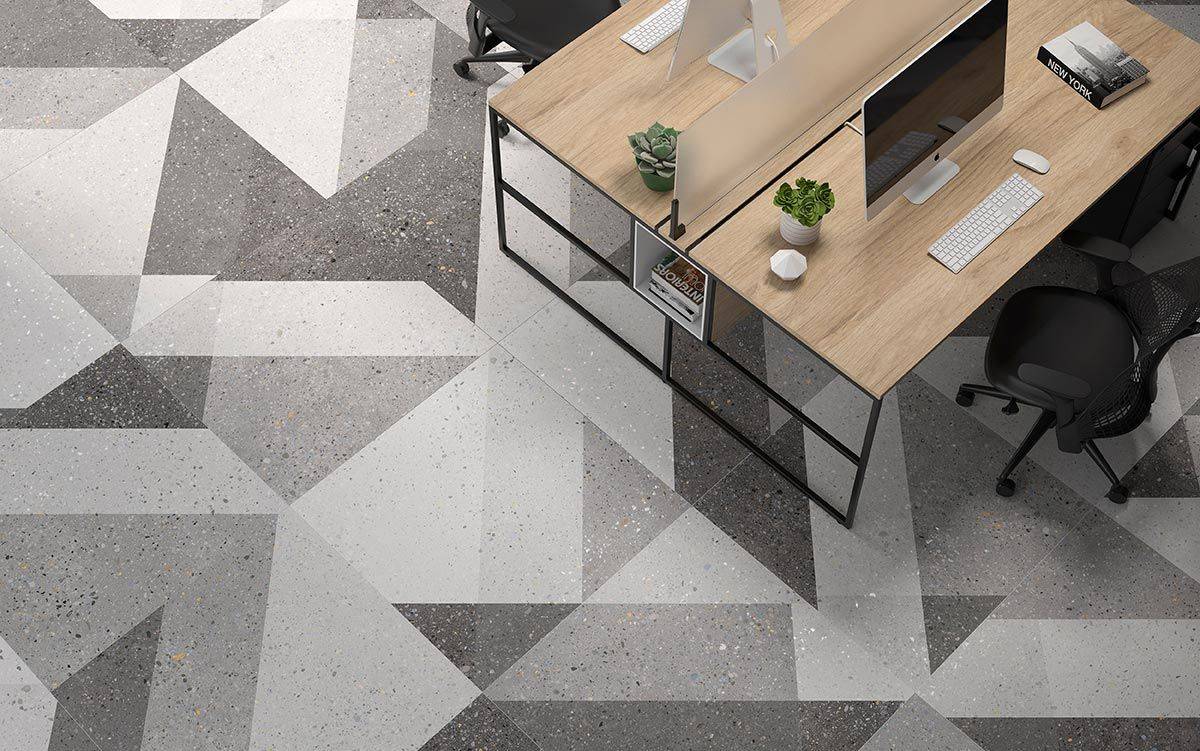 From local climate to materials available in the region, plenty of different factors go into choosing the floor material. While tiles and stone are predominantly the preferred choice in some countries, it is wood that dominates home floors in others. Yet, today we look beyond the more mundane options as we share with you some of the trendiest and functional flooring choices that are taking over homes in the first half of 2022. You can rest assured that they will stay relevant for years to come as well, making these flooring ideas perfect for those looking to plan for a new home or even home renovations.
Modern Terrazzo Floors
We think of terrazzo as a material that offers a little bit of everything! You have sparkling chips of marble, quartzite and other natural stones thrown into mix and with an option like epoxy terrazzo, modern interiors still feel luxurious and smart. Terrazzo floor was shunned away in favor of stone tiles for nearly two decades before it started to make a comeback in 2018. Since then, homeowners are designers are happy to embrace this durable and versatile surface in its many different hues. Unlike stone flooring, terrazzo offers non-slip variants that make it safe for kids and the elderly. Trending in gray and black and also adding fun patterns to the room, you cannot go wrong with terrazzo flooring in 2022!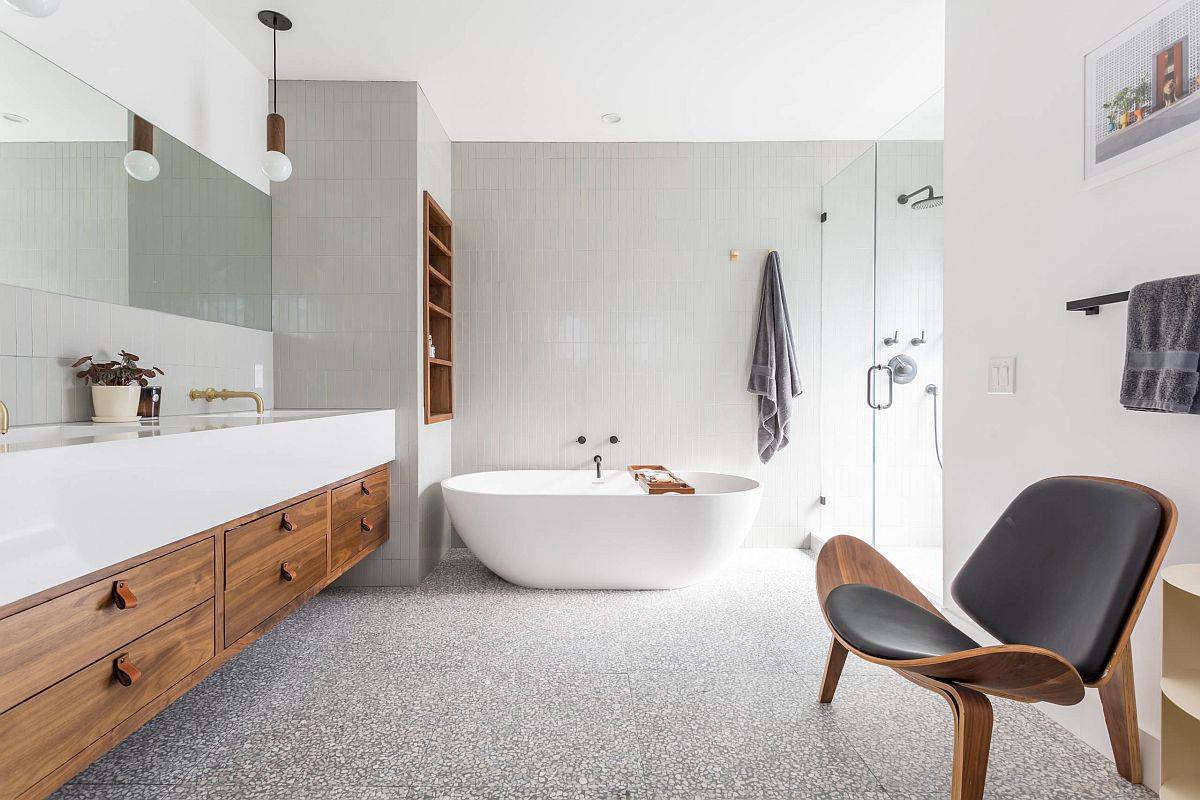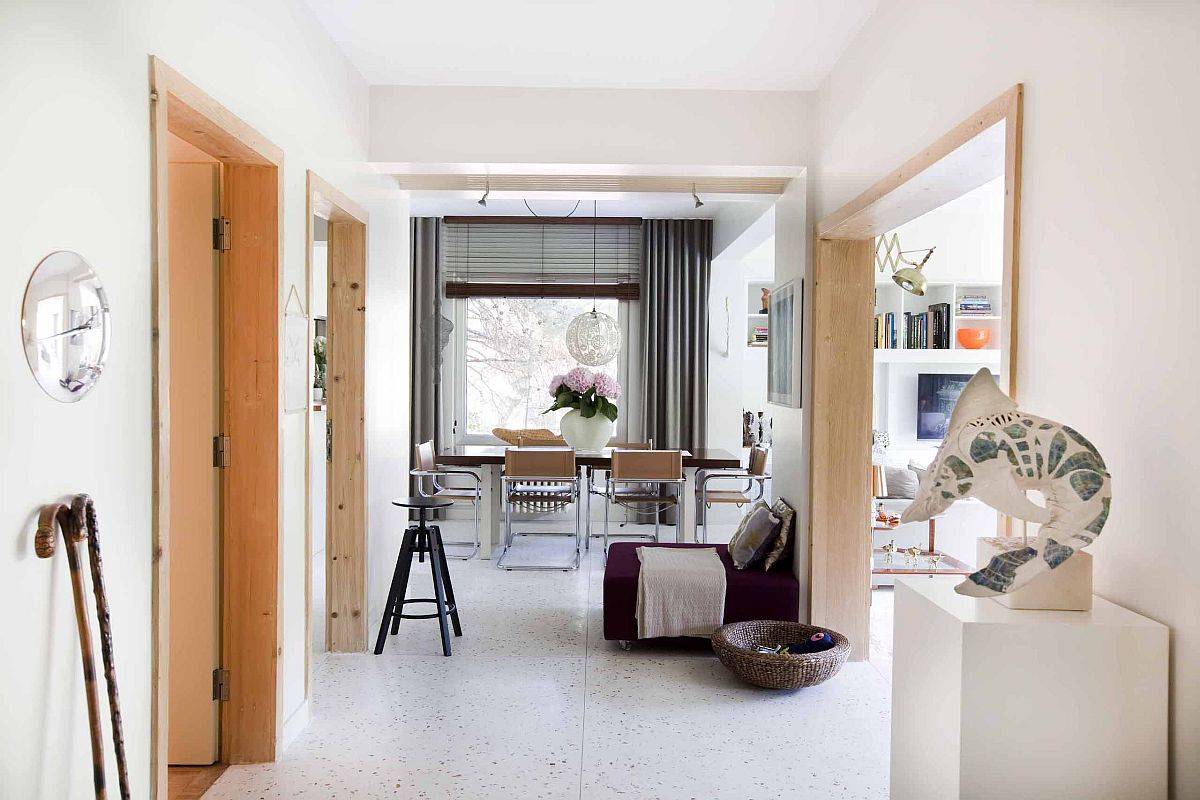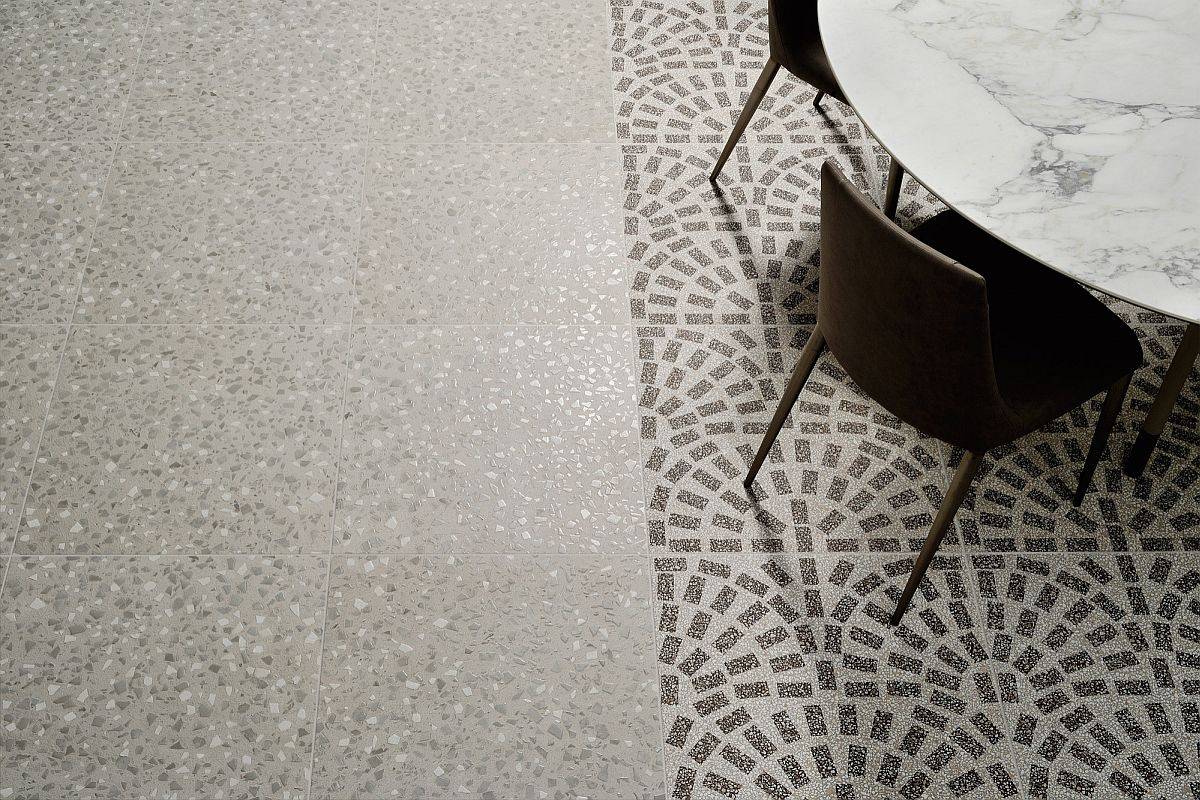 A Concrete Vision
Part of the newfound love for all things minimal, concrete floors have become more and more common in homes over the last few years. Admittedly this is not a surface for everyone and if you have kids at home, then you might want to soften the flooring with carpets and area rugs. Thermally speaking, concrete is not as efficient as wood and yet, it has a certain raw, industrial appeal that is drawing so many towards it. Industrial, Scandinavian and modern Japanese elements have all contributed to this popularity of concrete floors in modern homes.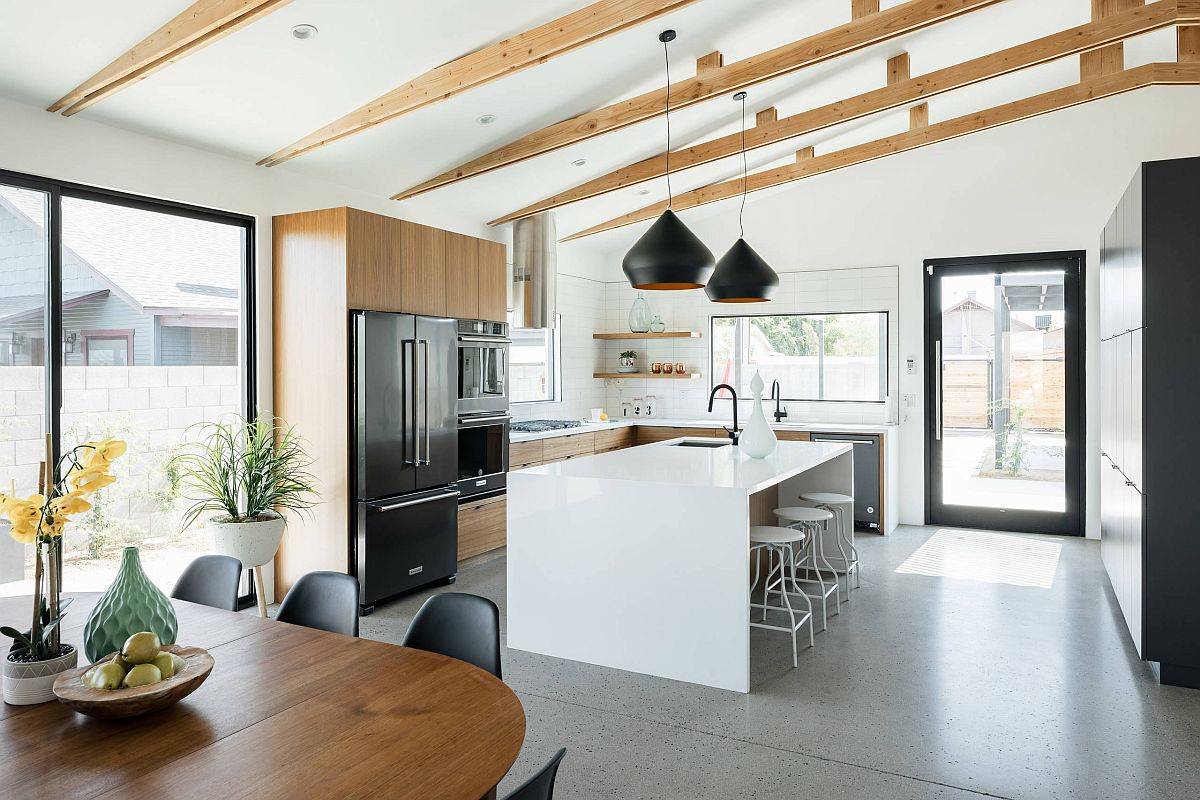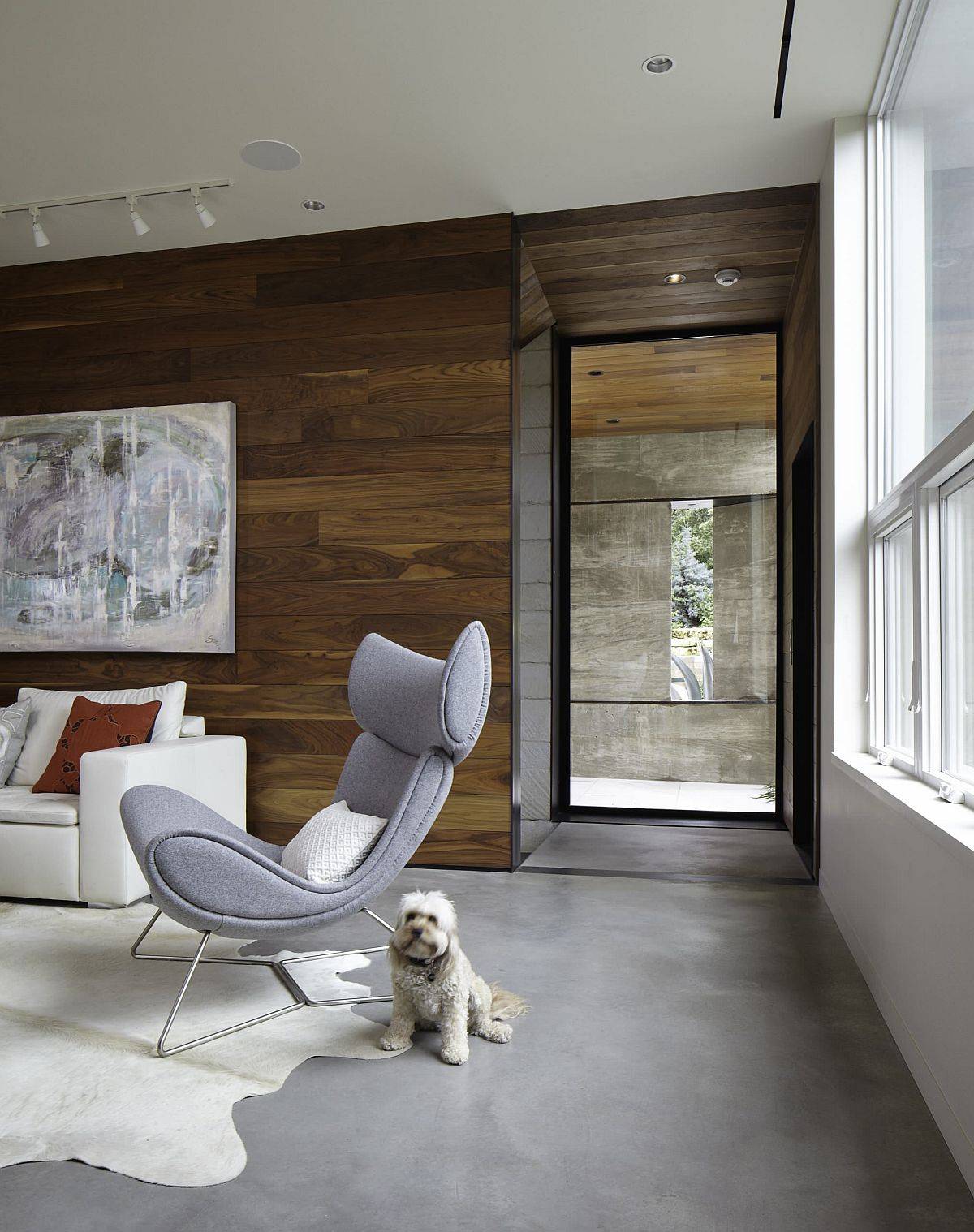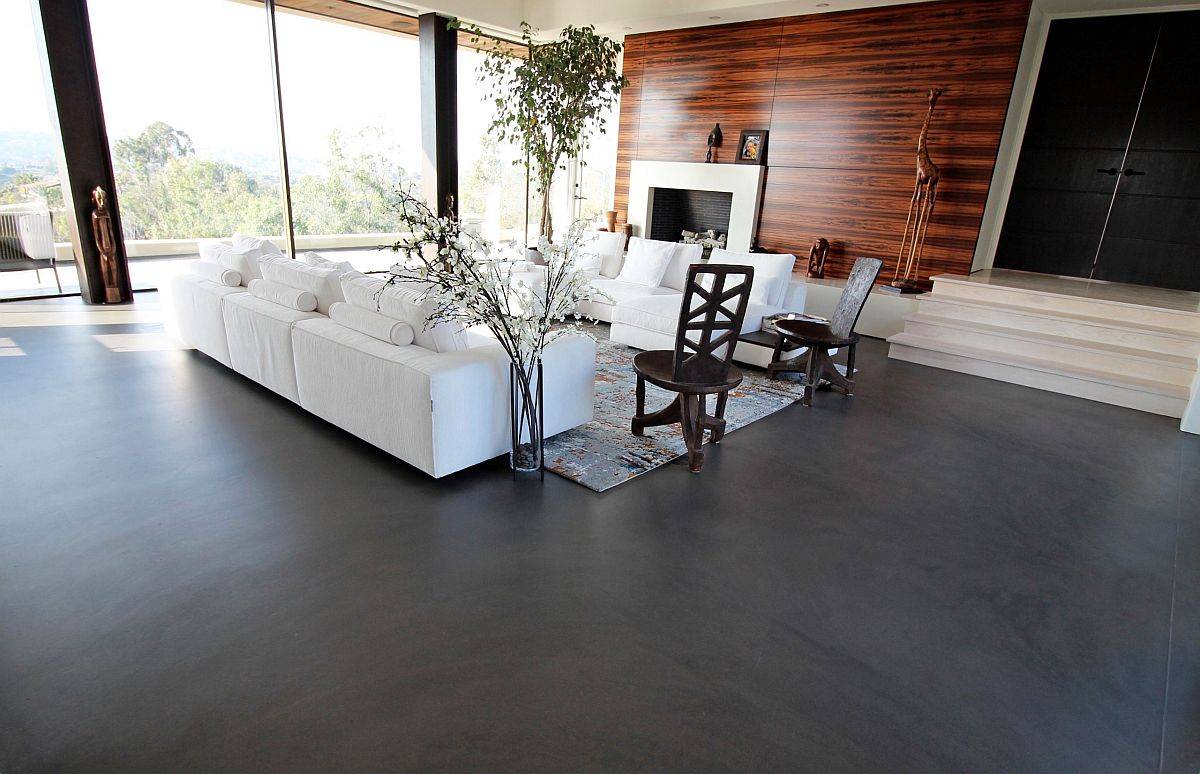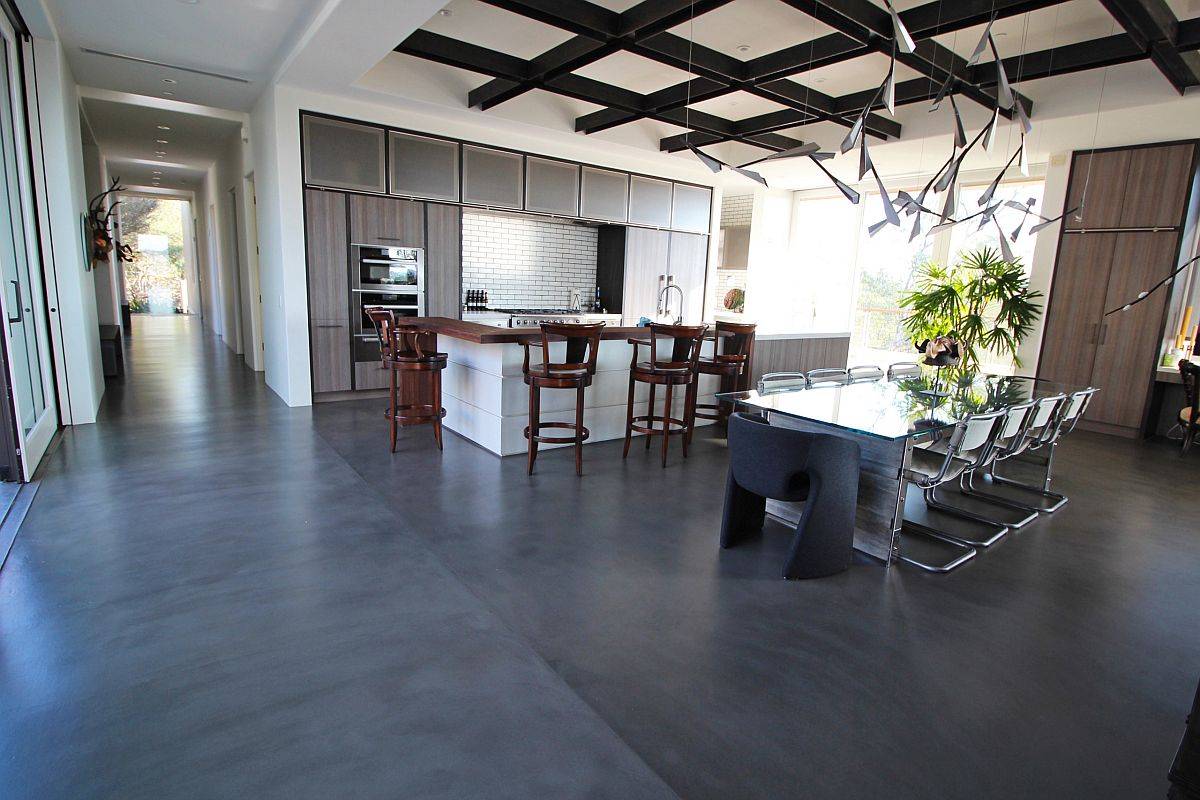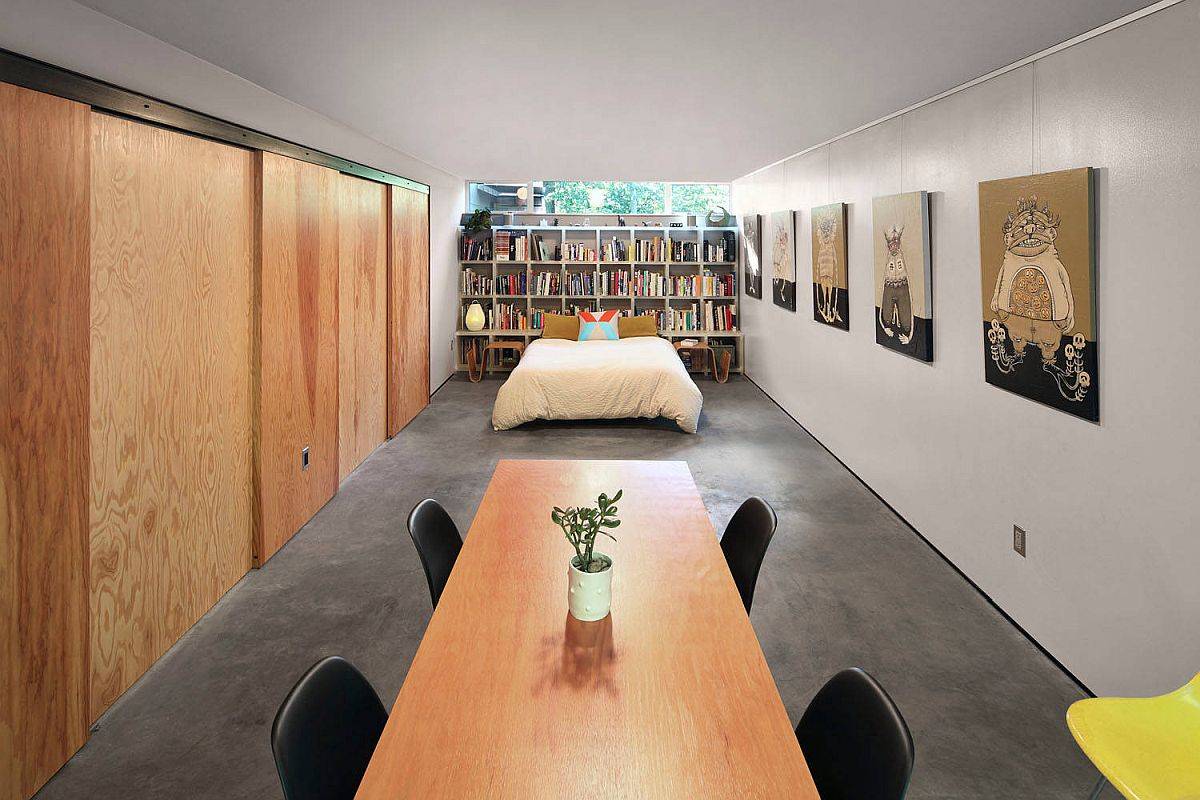 Woodsy and Gray
Wood flooring is nothing dramatically new or revolutionary. Yet, the classic is always so very popular across styles and eras for a specific reason. Cozy and classy, wood flooring continues to top the charts by a long way and 2022 will be no different either. This year, move away from the colder hues of gray in wood flooring and embrace warm gray tones. Patterns like chevron and herringbone are always a welcome addition while locally-sourced wood that creates little carbon footprint is a budget-friendly option one just should not ignore.