When it comes to apartment living, having a patio can be a true luxury. Even if you only have a small balcony to work with, there are still plenty of ways to make the most of your outdoor space. Whether you're looking to create a cozy reading nook, a place to entertain guests, or a relaxing spot to enjoy a cup of coffee in the morning, there are plenty of apartment patio ideas to suit your needs.
Add Some Greenery: One of the easiest ways to liven up your apartment patio is to add some plants. Whether you go for potted flowers, hanging plants, or a small herb garden, greenery can bring life to even the smallest of spaces.
Create a Seating Area: Depending on the size of your patio, you may be able to create a seating area. A small bistro set or a couple of chairs and a table can make your patio feel like an extension of your living space.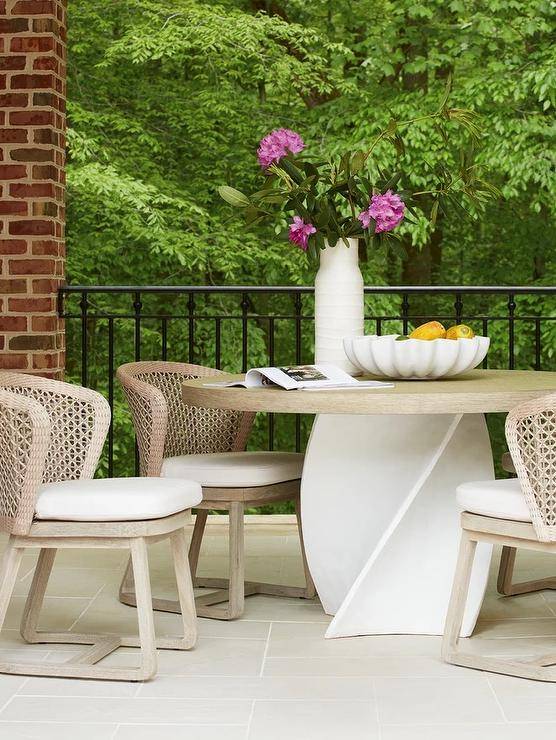 Hang Some String Lights: String lights are a great way to add some ambiance to your patio. They're also practical if you like to spend time outside in the evening.
Use Vertical Space: When you're working with a small patio, it's important to use all the space you have. Consider a vertical garden or hanging planters to maximize your greenery.
Create a Reading Nook: If you're a book lover, consider creating a cozy reading nook on your patio. A comfortable chair, a small table, and some good lighting are all you need to create a relaxing space.
Install a Water Feature: If you're looking for a way to add some tranquility to your patio, a water feature could be just the thing. A small fountain or even a tabletop water feature can create a soothing atmosphere.
Add Some Privacy: If you're on a lower level or your patio is visible to neighbors, you may want to add some privacy. Consider a privacy screen, trellis, or even some tall plants to create a little seclusion.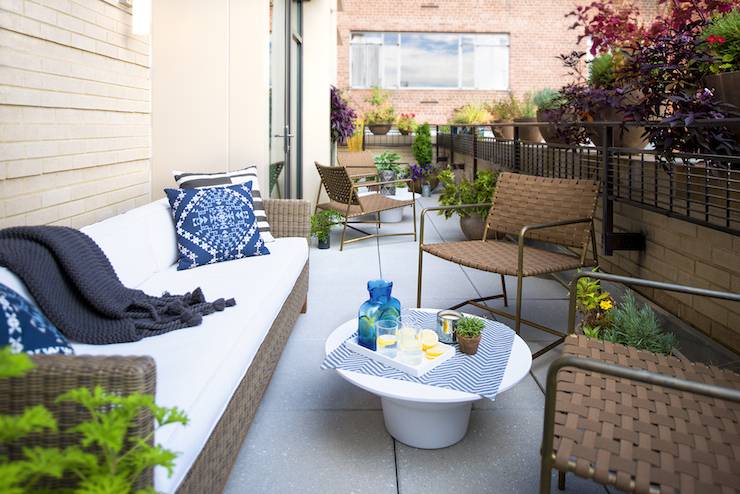 Use Colorful Accessories: Even if you can't paint your patio walls, you can add some color with accessories. Brightly colored cushions, outdoor rugs, and even an umbrella can add some personality to your space.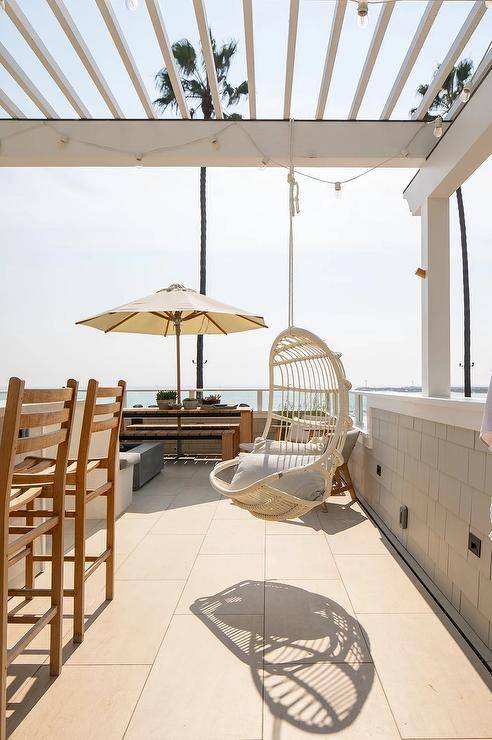 Install a Hammock: If you have space, a hammock can be a fun and relaxing addition to your patio. Just make sure it's securely anchored!
Create a Mini Bar: If you enjoy entertaining, consider creating a mini bar on your patio. A small table, some bar stools, and a few glasses and cocktail shakers are all you need to get started.
Add Some Art: Just because you're outside doesn't mean you can't hang art on your patio walls. Consider weather-resistant pieces or even a large outdoor mirror to add some interest.
Use Bright Fabrics: If you're looking for a way to add some pop to your patio, consider using bright fabrics. Colorful outdoor pillows, throws, and tablecloths can create a lively atmosphere.
Hang Some Curtains: If you want to add some drama to your patio, consider hanging some outdoor curtains. They can create a sense of privacy, add some color, and even provide some shade.
Create a Grilling Station: If you're a fan of barbecuing, consider creating a dedicated grilling station on your patio. A small grill, some prep space, and some storage can make outdoor cooking a breeze.
Use Mirrors: Mirrors can be a great way to make a small space feel larger. Consider hanging a mirror on your patio wall to create the illusion of more space.
Install a Fire Pit: If you're looking for a way to enjoy your patio in the cooler months, consider installing a fire pit. Just be sure to check with your landlord or building management before doing so.
Use Natural Materials: When it comes to patio design, natural materials like wood, stone, and wicker can create a cozy atmosphere. Consider incorporating these materials into your furniture and accessories.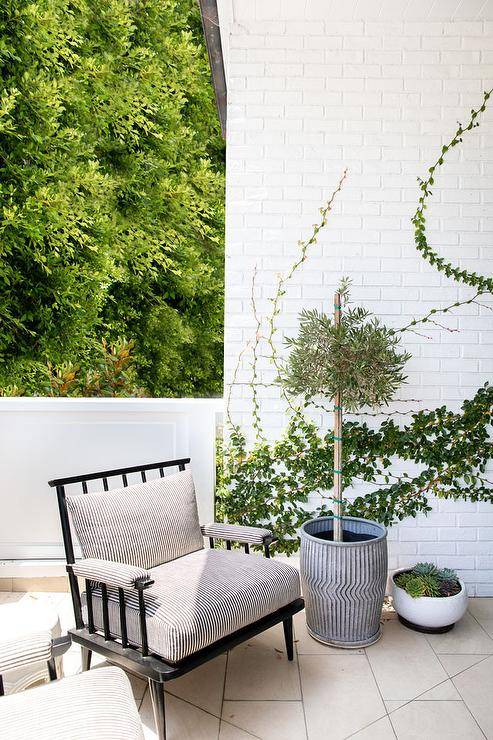 Create a Mini Garden: If you don't have space for a full garden, consider creating a mini garden on your patio. You can use containers to grow herbs, vegetables, or even flowers.
Use Multi-Purpose Furniture: When you're working with a small space, it's important to use furniture that can serve multiple purposes. Consider a storage bench or a table with built-in storage to make the most of your patio.
Add Some Shade: If your patio gets a lot of sun, you may want to add some shade. Consider a patio umbrella, a retractable awning, or even some outdoor curtains to keep things cool.
Create a Kids' Zone: If you have children, consider creating a fun and safe area for them to play on your patio. A small table and chairs, a sand table, or even a small slide can make your patio a favorite spot for the whole family.
Use Solar Lighting: If you're looking for an eco-friendly way to light your patio, consider using solar-powered lights. They're easy to install and can add a warm glow to your space.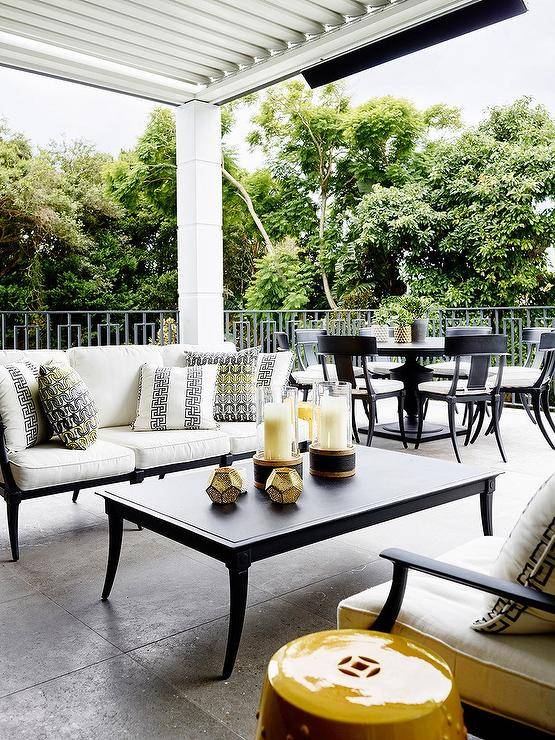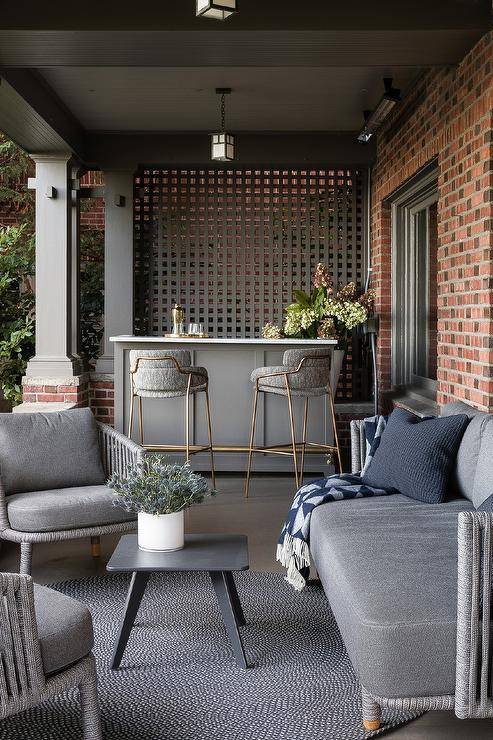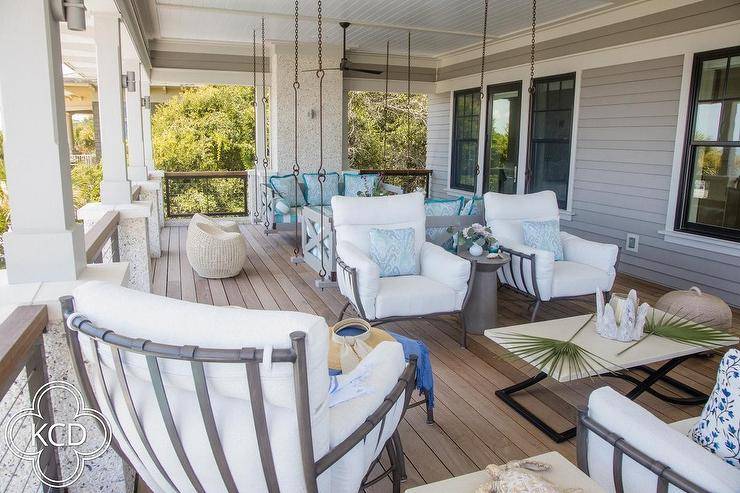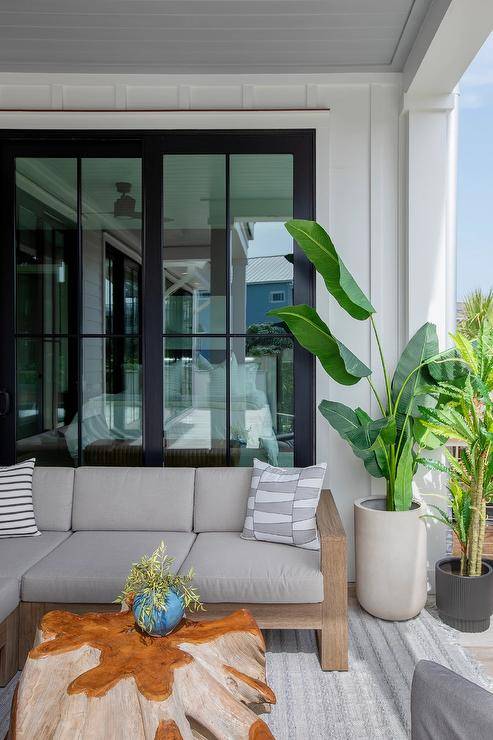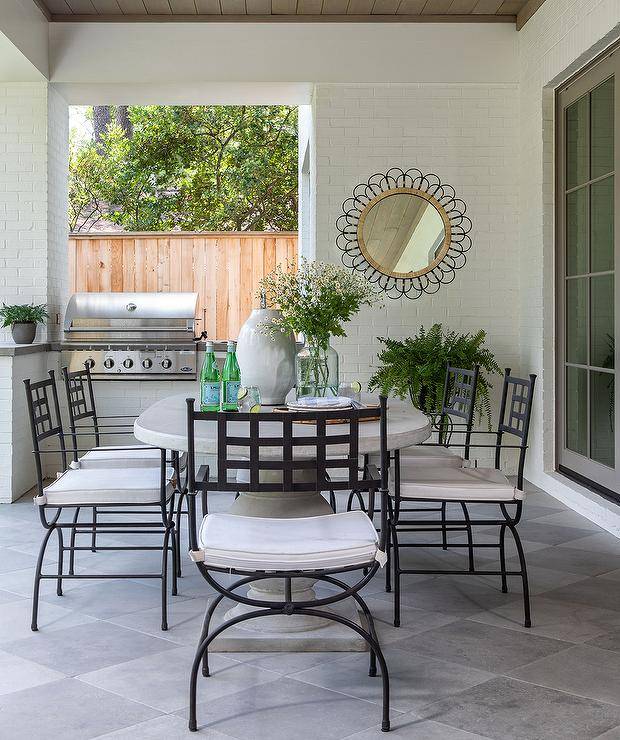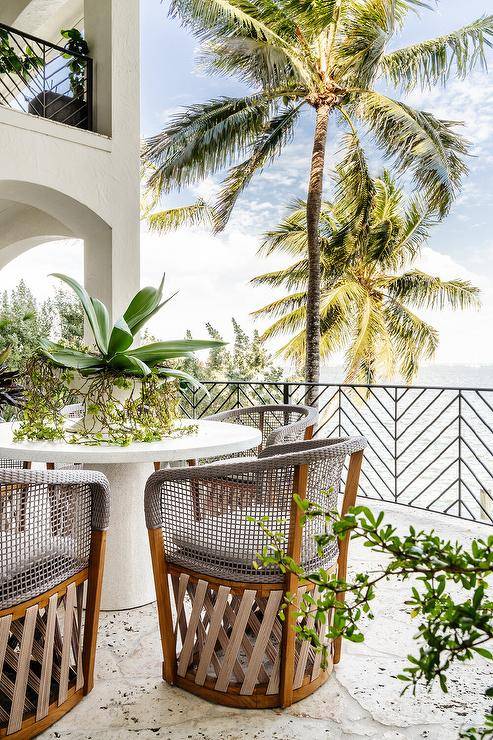 Frequently Asked Questions (FAQs)
Q: How do I make the most of a small patio space?
A: Optimize your space by using multi-functional furniture, such as benches that can also be used for storage. Use vertical space by hanging plants or installing shelves. Consider using foldable furniture that can be easily stored when not in use.
Q: What are some low-maintenance plants that can thrive on a patio?
A: Succulents, herbs, and ornamental grasses are great options. They require minimal maintenance and can add visual interest to your patio.
Q: How do I add privacy to my patio without obstructing the view?
A: Use tall plants or hanging planters to create a natural barrier. Install sheer curtains or a privacy screen that allows air to flow through while still providing privacy.
Q: How can I make my patio cozy and inviting?
A: Add comfortable seating, such as a sectional or outdoor sofa, along with throw pillows and blankets. Install outdoor lighting, such as string lights or lanterns, to create a warm ambiance.
Q: Can I use an outdoor rug on my patio?
A: Yes! An outdoor rug can add color and texture to your patio while also protecting the surface beneath it.
Q: How do I prevent my patio furniture from fading in the sun?
A: Consider using covers when furniture is not in use. Choose UV-resistant fabrics or materials, such as wicker or metal, that are less likely to fade.
Q: How can I incorporate my personal style into my patio decor?
A: Use color, pattern, and texture to reflect your personal style. Consider adding artwork or decorative accents that showcase your interests or hobbies. Don't be afraid to mix and match different styles to create a unique look.