White kitchen cabinets are a timeless classic that won't go out of fashion anytime soon. The color is versatile enough to fit various styles while making the space feel airy and bright. Cooler white tones tend to go well with modern designs, while warm whites complement rustic designs with their soft look. With so many different white tones, you can easily choose the perfect one for your needs.
Why are white cabinets so timelessly stylish?
Trends come and go, but white cabinets seem to stay in style forever. Trendy cabinet colors might look "wow" at the moment. However, you will need to repaint your cabinets within the next couple of years because they'll likely feel outdated. If you are looking for a timeless color choice and want to save yourself from remodeling in the next ten years, white is ideal. 
Whether you want to add a pop of color or introduce texture, white cabinets will complement any choice. However, it doesn't have to mean that you should stick to a plain and sterile look if this isn't your preference. The color provides a neutral backdrop, allowing you to experiment with the other elements. When you have a blank canvas, you are free to play with your choice of tiles, countertop, and hardware. 
The white color will make any space feel more open. With high light-reflecting value, white tones will disperse any natural light in the room and help the kitchen feel bright and airy.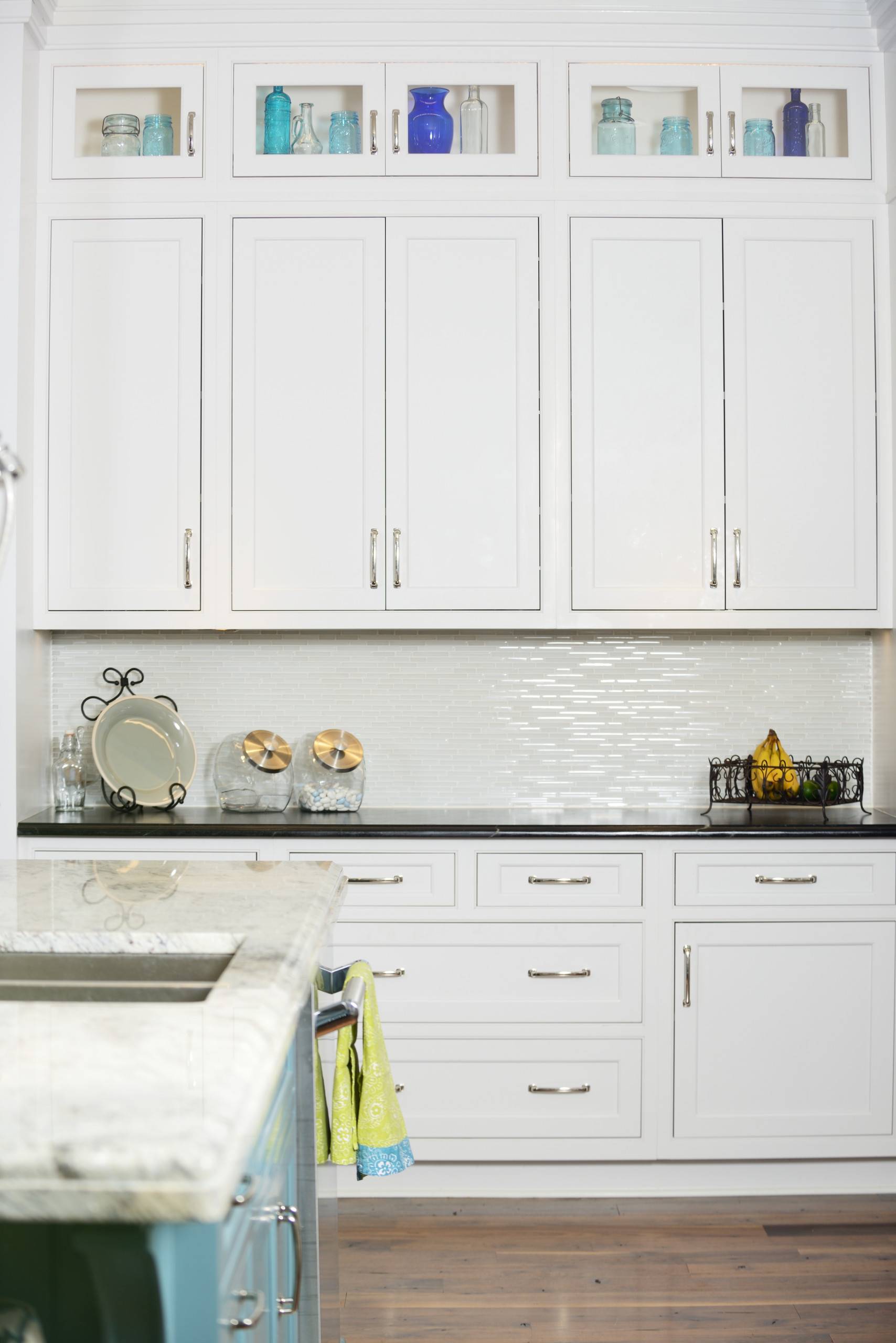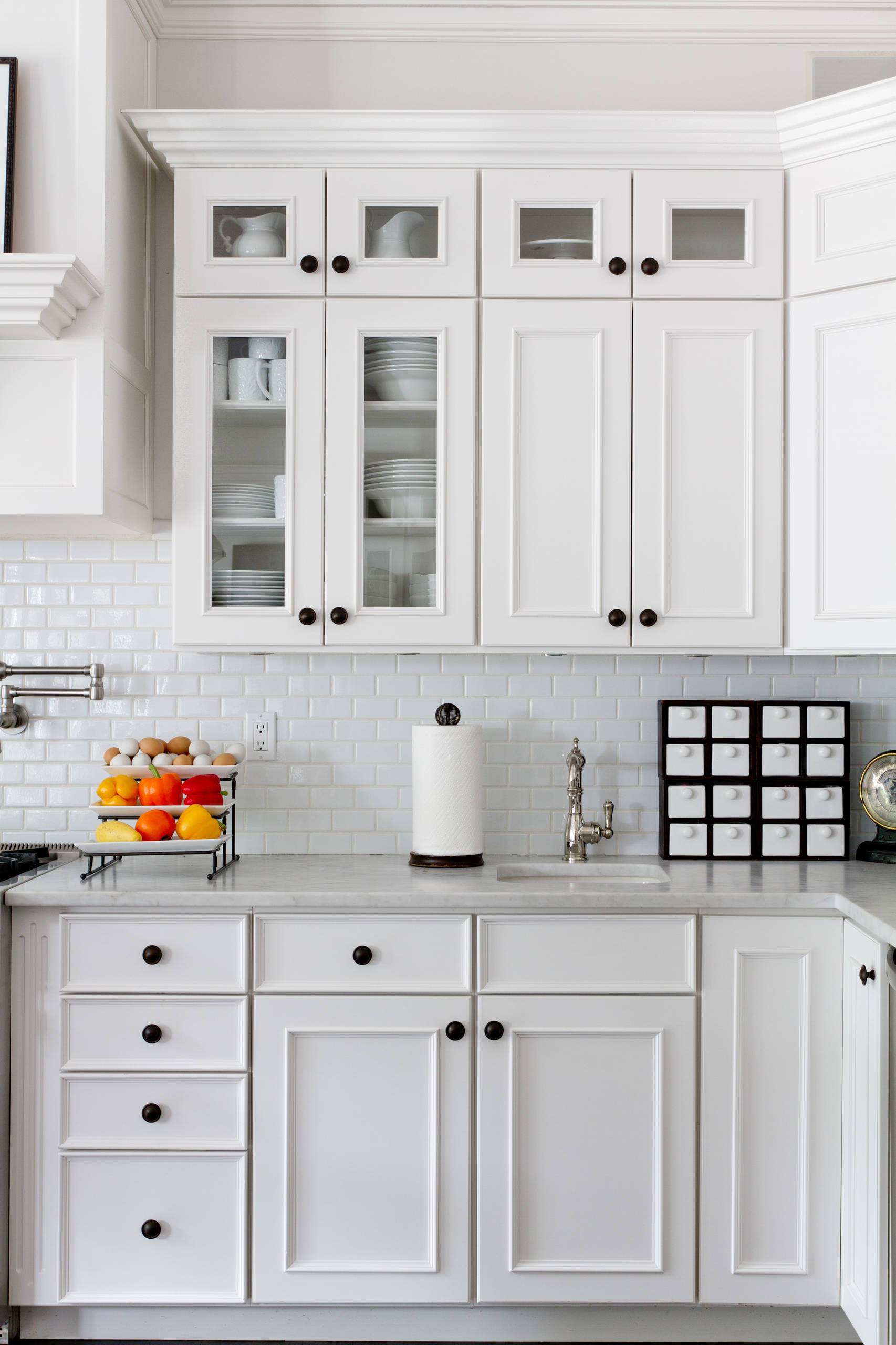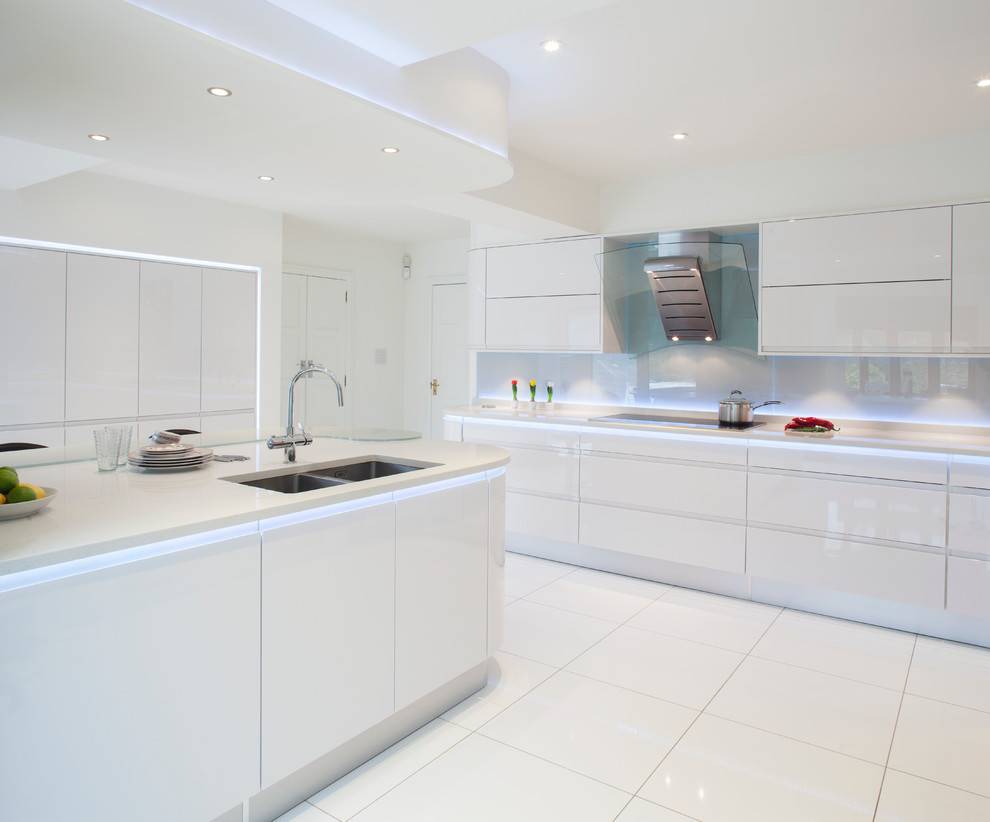 A versatile color choice that goes with any style
White is a neutral color that matches any style. Whether you prefer modern, traditional, or rustic styles, there is a white tone that will fit your taste. For elegant and contemporary styles, brass or golden hardware will add sophistication. On the other hand, stainless steel appliances will complement streamlined and sleek kitchen designs. 
There is one thing to keep in mind. Although white seems like a basic color, there are so many variations. You'll want to determine whether you are looking for a cool or a warm white. Cool whites contain a blue undertone, while warm whites have a yellow undertone. A cool white will appear sophisticated and sleek, so it would be a better fit for modern styles. 
On the other hand, warm whites have a softer look and flatter rustic and traditional styles. In addition, matching cool and warm whites can be tricky. As we already explained, they have a specific undertone. If you place a cool white next to a warm one, the blue undertone will make the yellow stand out more. Therefore, the warm white will appear yellowish. If you aren't keen on that look, it is better to opt for a curated color palette consisting of only warm or only cool tones.