For many people, their home only needs a few pieces of furniture and essentials to be liveable. However, for everyone sleep is essential and that's why your mattress is a fundamental part of your home. Improving and renovating your home can be as simple as a good deep clean and swapping your old and unsuitable mattress for one that is built to support you. A good mattress can elevate back and joint problems while raising your mood and overall health. Home improvement can be done in cost-efficient ways by looking at the vital essentials of your home like your mattress. Below are some ways in which a new mattress can give your home a new feel and improve the quality of your life.
Improving Your Quality of Sleep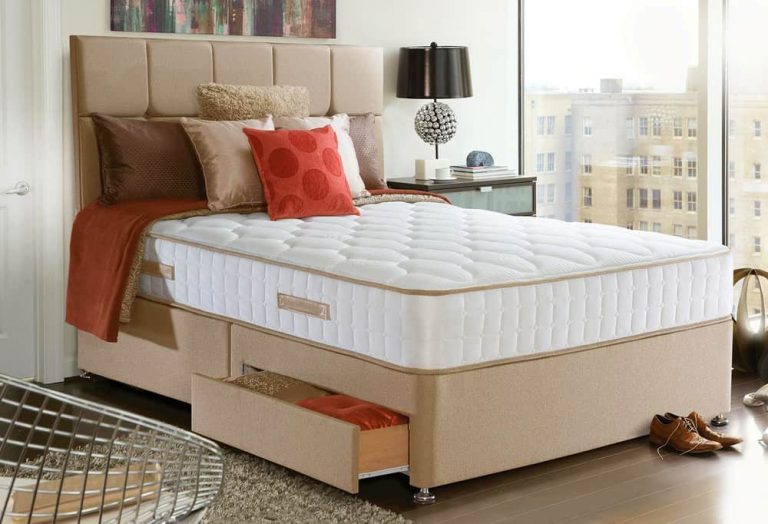 source: pinterest.com
The quality of your sleep can be linked to multiple problems with your health, many of which you may not suspect. Because sleep is vital to your quality of life, your bedroom and mattress need to help facilitate proper sleep. Broken sleep can increase fatigue during the day while also leaving you feeling overall sluggish. Chronic fatigue can eventually lead to symptoms of depression, brain fog, and an overall lack of concentration and focus. This can severely impact your life and lead to disastrous consequences in your work and social life. No amount of caffeine or supplements will provide a long-term solution to this, therefore, addressing the core problem with your sleep is the only viable solution.
A consistent lack of sleep or failing to get a full 8 hours at minimum, can have severe negative impacts on your life. Sleep is our body's way of resetting and repairing after a long day, and depriving your body of stress-free relaxation means it fails to work. It is reported that only 1% of the population can survive off 6 hours of sleep or less, it is unlikely that any of us are in that lucky bracket. Therefore, we all need to ensure our sleep is as beneficial as possible to keep us healthy. This can be as simple a fix as less technology before bed and avoiding caffeine, however, for others, it requires a deeper look into the problems affecting sleep.
source: pinterest.com
By properly researching your new mattress, you can find a perfect fit for your bedroom and current condition. Figure out the problems with your current mattress, whether it is too soft or too hard, and find the perfect replacement online. A mattress that is too soft can lead to an uneven sleeping position, causing increased tension to your spine as it sleeps in an irregular position. While a mattress that is too hard can mean your joints are unable to properly relax; sleeping on a solid surface can lead to persistent tension which leads to damage and pain. Finding the ideal mattress can make all the world of difference, and mean you are looking at the rest of your home with a fresh new mindset.
Research is your most effective tool when looking for the best route to take with home improvement, always look at customer reviews which can imply a reputable seller. My Next Mattress has made a strong name for itself in this regard, and the Hypnos Pillow Top Grandee Mattress has seen rave reviews from customers. However, make sure you are making an informed decision when it comes to purchasing your new mattress. Will this new mattress address the issues of your last, and will this mattress suit the personality of your bedroom? Making an informed choice is paramount to getting the most out of this purchase.
With an improved quality of sleep, your mind will be open to looking at home improvement in new and creative ways. A healthy sleep can create a routine in your life, keeping your memory and mind sharp. Finding the perfect mattress that suits your needs can open new possibilities with your decorating, allowing you the perfect space to plan the home of your dreams. Home improvement doesn't have to be time-consuming and stressful, instead, it can be an enjoyable experience. But this experience only remains enjoyable when you are in a positive space; positivity starts and ends with your sleep cycle.
Conclusion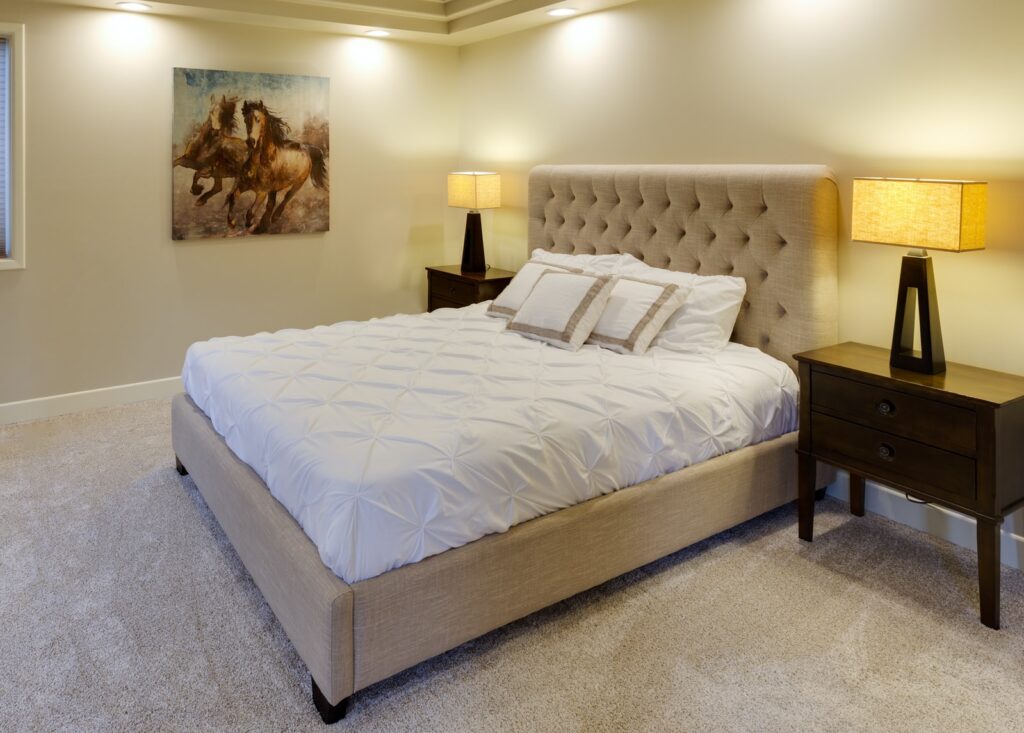 source: pinterest.com
Many homeowners have begun their journey into DIY home improvement, and many have seen incredible success; it is now easier than ever to create the home of your dreams. Home improvement doesn't have to be a grand overhaul of every aspect of your home, instead, it can be small changes that improve your quality of life. Starting as simple as improving the quality of your sleep with a new mattress can provide incredible benefits to both your home and your overall health. Start small and eventually step by step you will have your own dream home. However, make sure to keep a level head and do not fall victim to a shoddy product that oversells value. Stick with trusted retailers who can provide good quality bedding, that has been proven to improve sleep and decrease joint and back pain.