Introduction 
It is possible that not every homeowner will be able to accomplish climate control in their home. Do you know who is in charge of making your house the most temperature-friendly destination on the planet? It's the HVAC contractor.
The temperature control technologies in your house that carry heated or cooled air all through the house to ensure a pleasant climate for the inhabitants is referred to as "HVAC."
HVAC stands for heating, ventilation, and air conditioning, but the position entails far more than simply understanding how a heating and cooling system operates.
The goal of an HVAC contractor is to install, control, and manage these systems so that dwellers of a property can experience comfortable conditions and clean air.
When do you need the services of an HVAC contractor?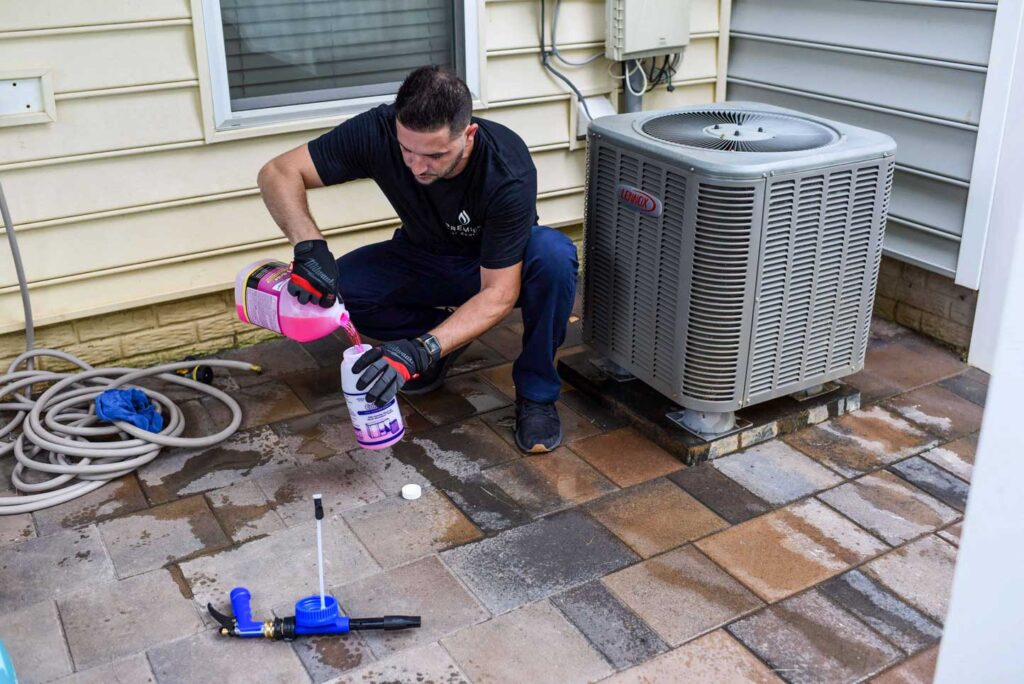 source: diytomake.com
When consumers have a problem with their heating or cooling system, they usually contact HVAC contractors. It could be your furnace, heating system, or air conditioner. You can contact a skilled HVAC contractor for assistance with any of the issues mentioned above.
If your home's HVAC system is malfunctioning to put you or other inhabitants in danger, you should call an HVAC contractor for an emergency procedure.
Some essential services of an HVAC contractor – 
An HVAC contractor's work is multifaceted, but they usually provide three services in a residential or commercial context.
Maintenance/Inspection, Repair, and Installation are the services available.
Maintenance services –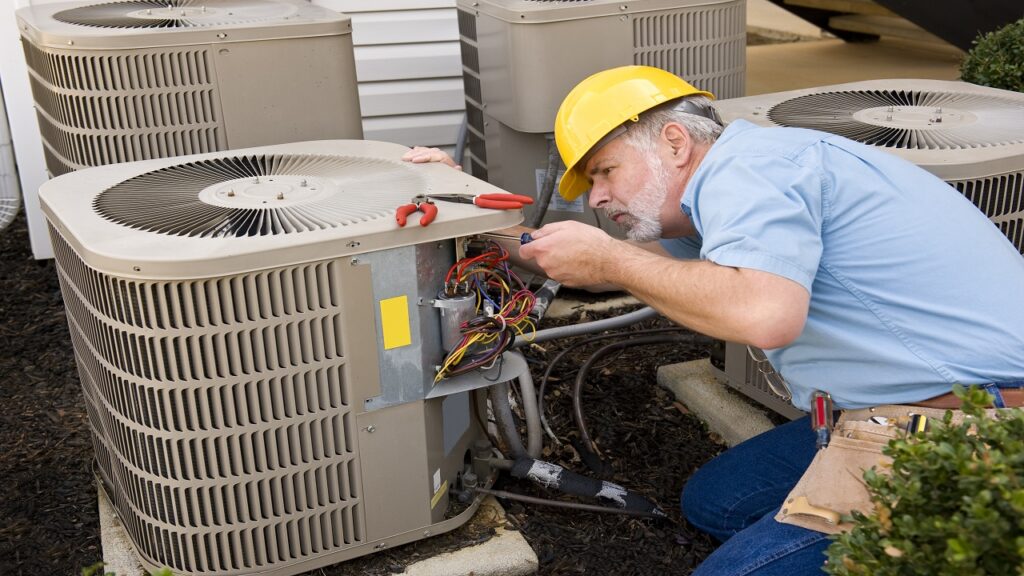 source: diytomake.com
Examining tube connections and pipelines for leaking, evaluating electronic circuits, cleansing ventilation ducts, replenishing refrigerant concentrations, debugging different components for any issues, as well as replacing air filters are all examples of these services.
Repair services 
The second most crucial thing is maintenance solutions, which are required once a problem has been identified. 
This portion of the task necessitates the repair of specific problematic parts of a cooling or heating system in order to get the system up and running. In the heat of the summer or the cold of winter, repairs are sometimes required on an urgent basis.
Installation services 
source: waynepricehvac.com
The assessing and inspection of the existing system and the necessary setup are all part of the HVAC system installing duty. The HVAC contractor's job is to take precise measurements to ensure that the new system has the proper capability and dimension for the residence.
He should be able to properly reinstall the old system and install the new ones without causing any inconvenience to the residents of the house or office.
After deployment, the final inspection is necessary to ensure that the work has been conducted correctly and that the device is secure to use.
How to choose the right contractor for your services? 
Get recommendations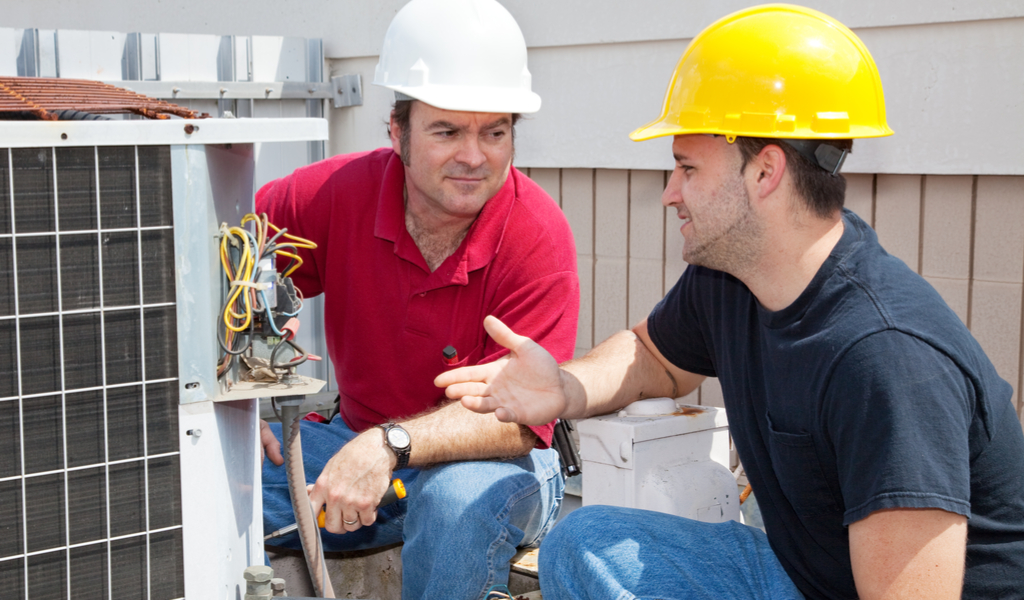 source: kandsac.com
You may investigate and read the reviews of HVAC services on websites such As TripAdvisor, HomeAdvisor, and others. You can also get personal advice from friends, local home repair companies, or a contractor you've worked with before.
Choose professionals 
While it may be tempting to choose the cheapest choice, keep in mind that HVAC professionals and firms specialize in different areas.
While most HVAC professionals and firms are skilled in all aspects of heating, ventilation, and air conditioning, some companies or contractors specialize in one of these areas. So, first, examine your problem, and then contact the appropriate person or company to manage your needs.
It would be best if you also thought about how long a particular HVAC contractor has been in business.
Regular maintenance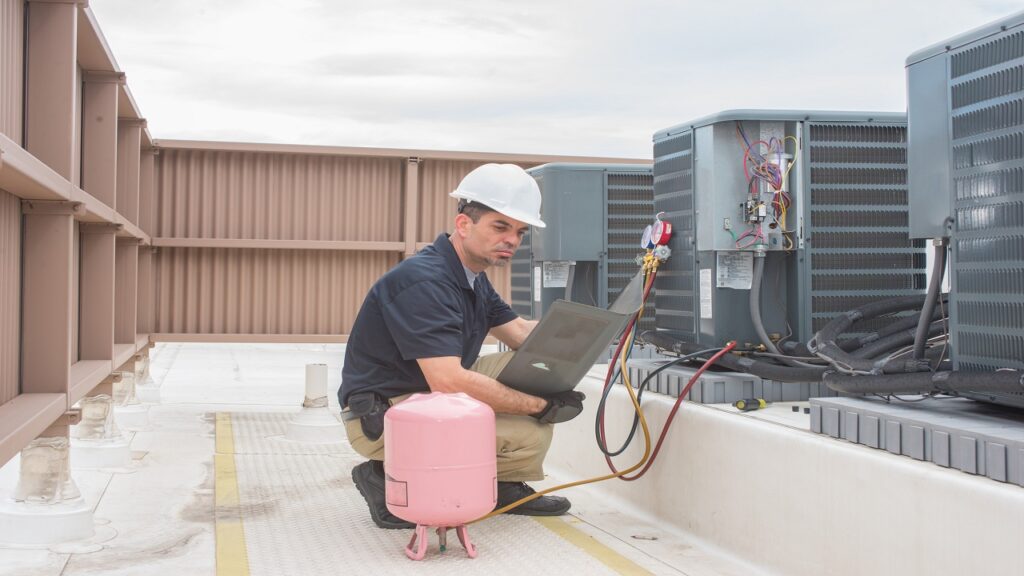 source: featherriveraire.com
Most HVAC professionals must be able to do a regular maintenance inspection on your heater, ventilation system, or air conditioning system, depending on how long they've been there in the industry.
Please remember that placing an air conditioner or furnace takes a lot of skill and is probably best left to a professional HVAC contractor.
Connect with us to get the best services 
It would be excellent for installation and maintenance to choose the most trustworthy HVAC contractor. That firm is, of course, ours. We've amassed a large number of happy customers who have left glowing web reviews. Join a group of our satisfied clients. Don't feel free to contact us today to learn more about our services or book a free consultation.