Are you thinking of doing wall decoration to make your home complete and beautiful? So you are in the right place. Keep scrolling down if you have decided to transform your empty and vacant wall into a beautiful centerpiece.
You have finally put together your beloved home, now giving a sense of completion with incredible wall art ideas. Check out these outstanding ways to give all of your walls the attention they deserve.
Go for Large-Scale Art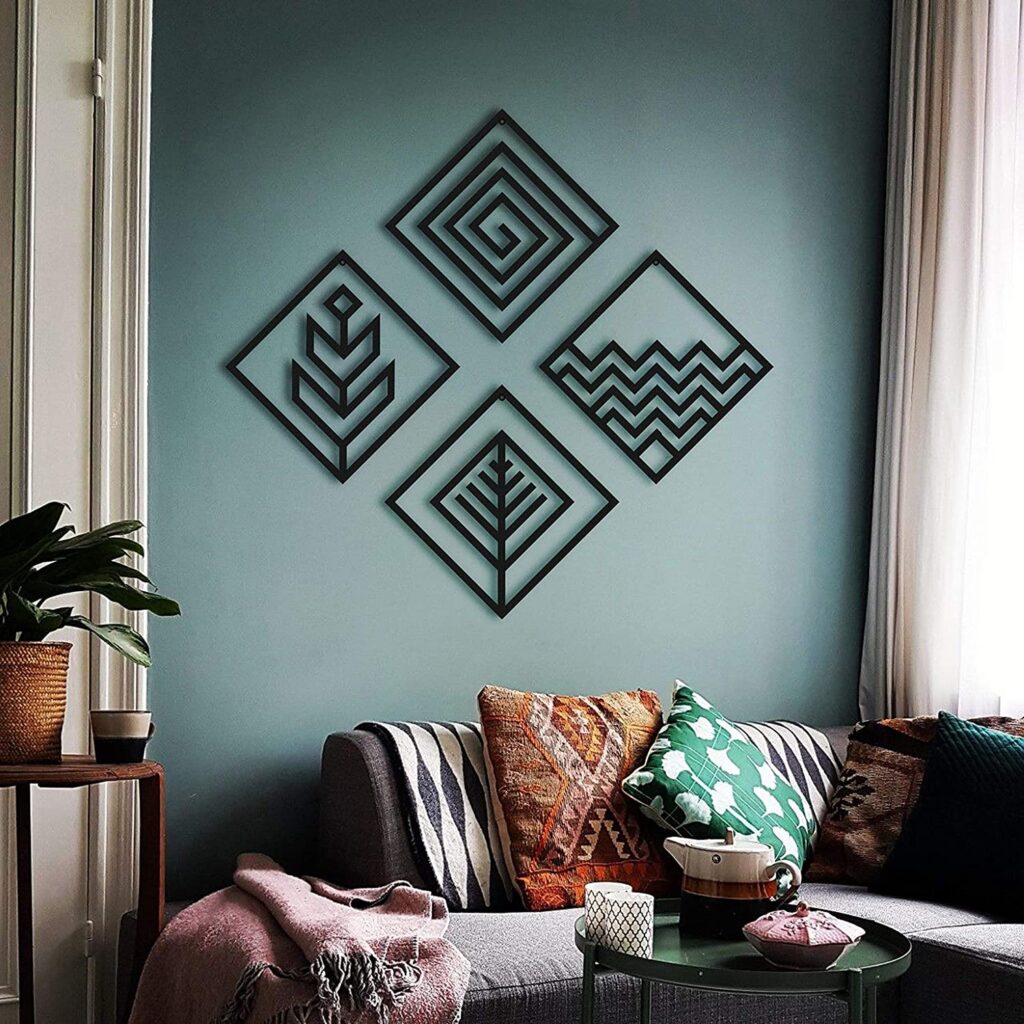 source: ubuy.co.id
An oversized painting or photograph hanging on your house wall gives a sense of command and attention. You can measure your space before installing a piece of bold wall art as it can overwhelm a small space. It can cheer you after a bad day, make you remember, or inspire you to do more in life.
You can buy paintings which reflect your personality. For example, if you are a nature or football lover, you would like to keep that thing in your house. Also, wall art in the living room or other areas of the home will make you happy, and your visitors will instantly get the reflection of your personality.
Showcase Your Collection of Paintings
If you have your painting collection, you can use it for your bare walls. You can display your beautiful pieces in your hallway, which catch everyone's eye easily. In case you do not have it, you can buy new cherry blossom paintings or other paintings from the market. It definitely adds the texturing and pop of colors to your home.
Further, the wall paintings can instantly add colors and charm to your rooms. You can choose small or large-sized paintings according to your wall size. 
Display Tapestry Wall Hanging
source: homedit.com
Suppose you are looking for a way to add some warmth and texture to your room. So you can add tapestry to your space. It is a fabric on which the painting is done. You can buy it from both sides, offline or online, or customize your tapestry wall hanging. It is a finishing element, and you can also use it as a focal point. If you ever think of shifting the house, then it is easy to take it from one place to another. This will look great in every interior style and makes your home look trending as well. 
Paint a Mural
Let's turn your dull wall with the help of mural art. This will give you the freedom to pick and choose multiple hues to best compliment the theme of your room. There are many reasons murals attract so much attention when it comes to home decoration. You can directly paint or apply any kind of art to your wall or ceiling. You can take the help of an artist and get full details from them about art. On the other hand, if you love to make a painting, you can do it yourself.
Install Shelving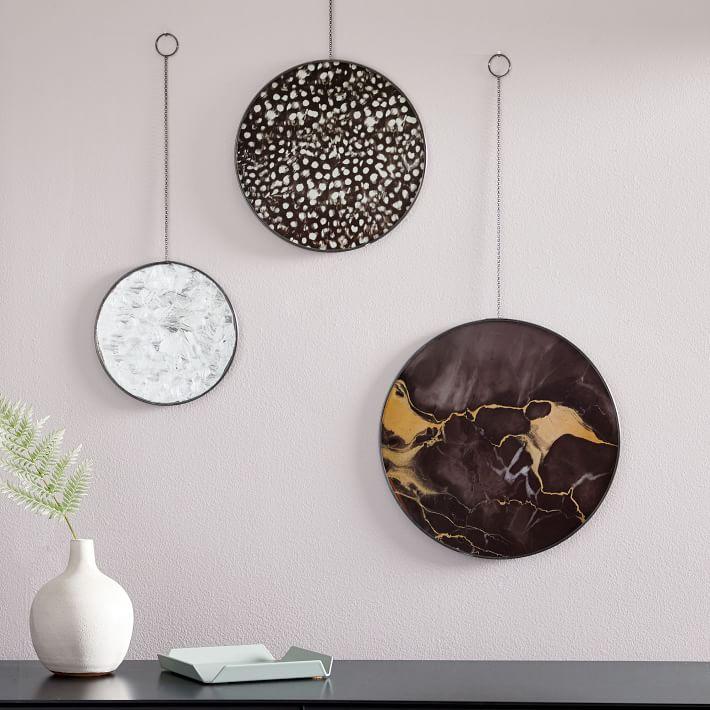 source: pinterest.com
Take advantage of the wall if you do not want to add your book to the floor shelves. Then you can keep them on your wall with the help of shelves. You can add your books, sculpture, lighting, or any other decor item to it. The best part is that you can buy floating, corner, open, zig-zag shelves from the market. Install it carefully anywhere in your home, like in your bedroom, living space, etc.
Hang Your Ceramic Plates
If you want to do something different with your wall, plates are the best choice. Do you have unused plates? If yes, then hang it in your living room. You can carefully display your collection with the help of a wire plate hanger. Make sure that it can be adequately hung so that it does not fall. You can also paint your plates and hang them in the group. It is a great way to recycle old waste plates instead of throwing them away.
Mount Your Bike on a Wall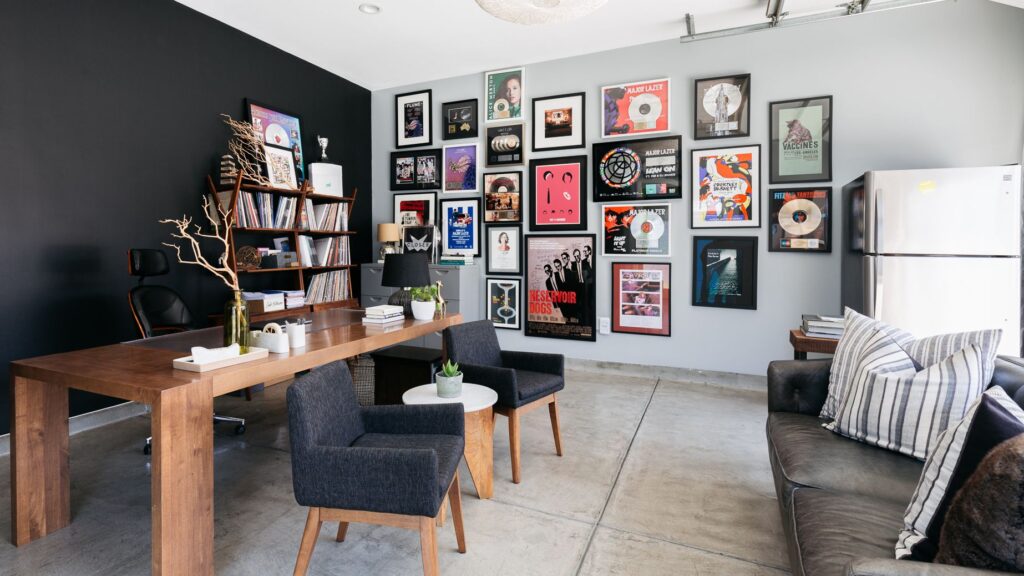 source: thespruce.com
If you have an old-time bicycle, you can use it for wall decoration. You can paint your decor item with multiple shades and create an eye-catching focal point. It is very trending nowadays, and it will give a vintage look to your area.
Let's Wrap it
Hopefully, the above ideas inspire and motivate you to decorate your bare walls. Home wall decors are essential because they tell a lot about your personality and choices. You can always buy wall art which is good in quality. They should blend in with the colors of your furniture and should be durable and cost-effective.