A bistro is a casual French restaurant that serves tasty food in a relaxed and cozy setting. The inviting ambiance emphasizes comfort while allowing guests to enjoy the best of the local cuisine. The key design details that create the bistro atmosphere can be recognized easily. The cozy seats, curated artwork, and dimmed lighting are some of the signature features that you can copy to recreate the famous look in your home. A French bistro dining room will become a favorite spot for enjoying casual dining with family and friends. 
If you want to copy the French bistro look in your dining room, this post will provide you with professional tips on how to do it. Once you look through this practical advice, you'll be able to turn your dull dining room into a stylish and inviting space. 
Bold flooring
When choosing the right flooring for your dining room, always go for bold and brave choices. Black and white tile is an original feature most commonly found in bistros. However, you can opt for wooden flooring to keep those cozy vibes. Remember that you aren't required to add an area rug since it is all about a clean aesthetic.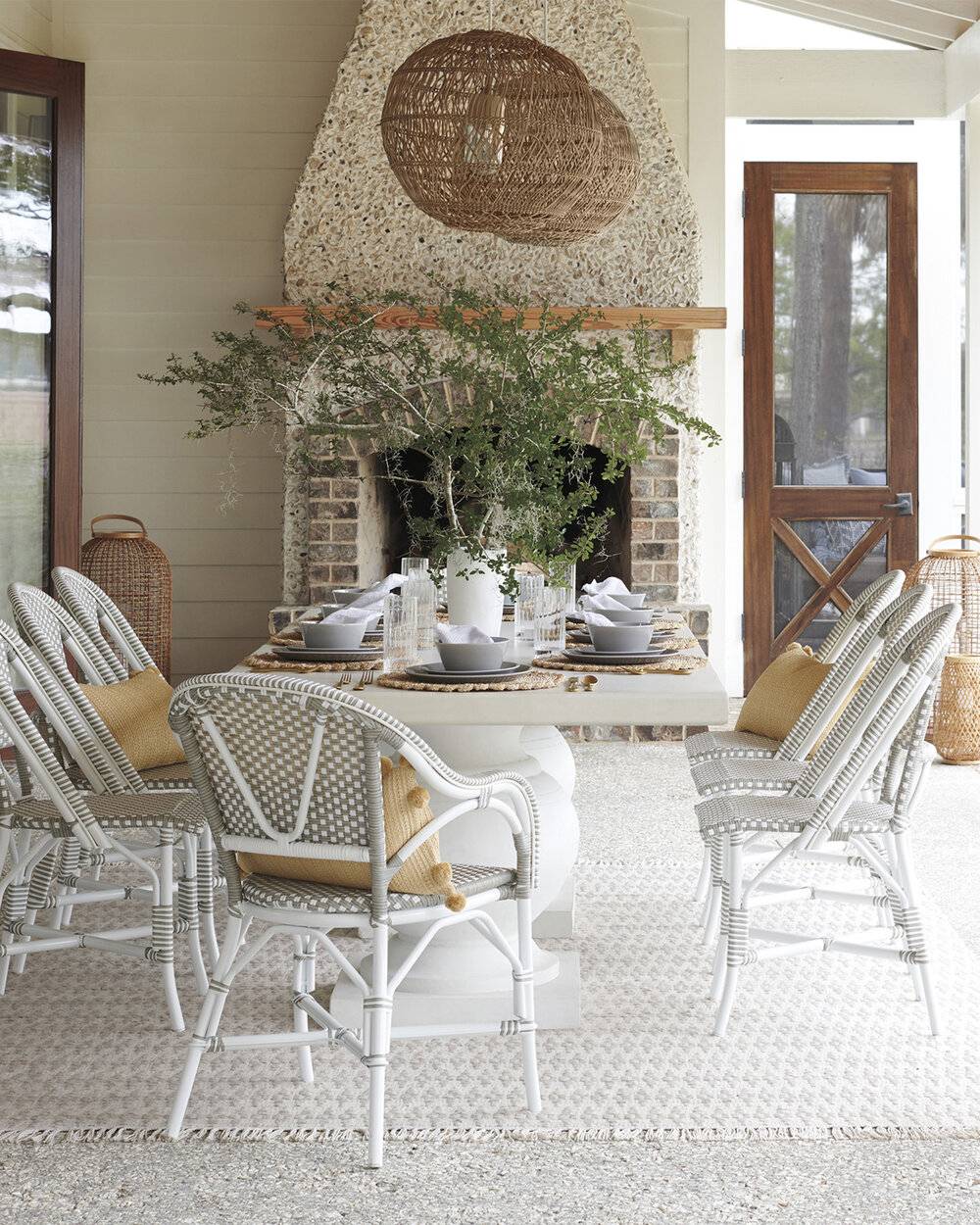 Authentic rattan chair
Providing a comfortable seating area for your dining room is a top priority. If you walk into a French bistro, you will likely see some rattan chairs. Their distinctive texture adds a visual touch to the space, while the relaxed backside provides comfort. You can enhance your kitchen island with rattan bar chairs for a cohesive setting. 
As an alternative, you can opt for the wooden cafe-style chair. The rustic design will complement the space, creating a relaxed ambiance. The smart design includes a woven seat that will quickly drain any liquids in case of a spill.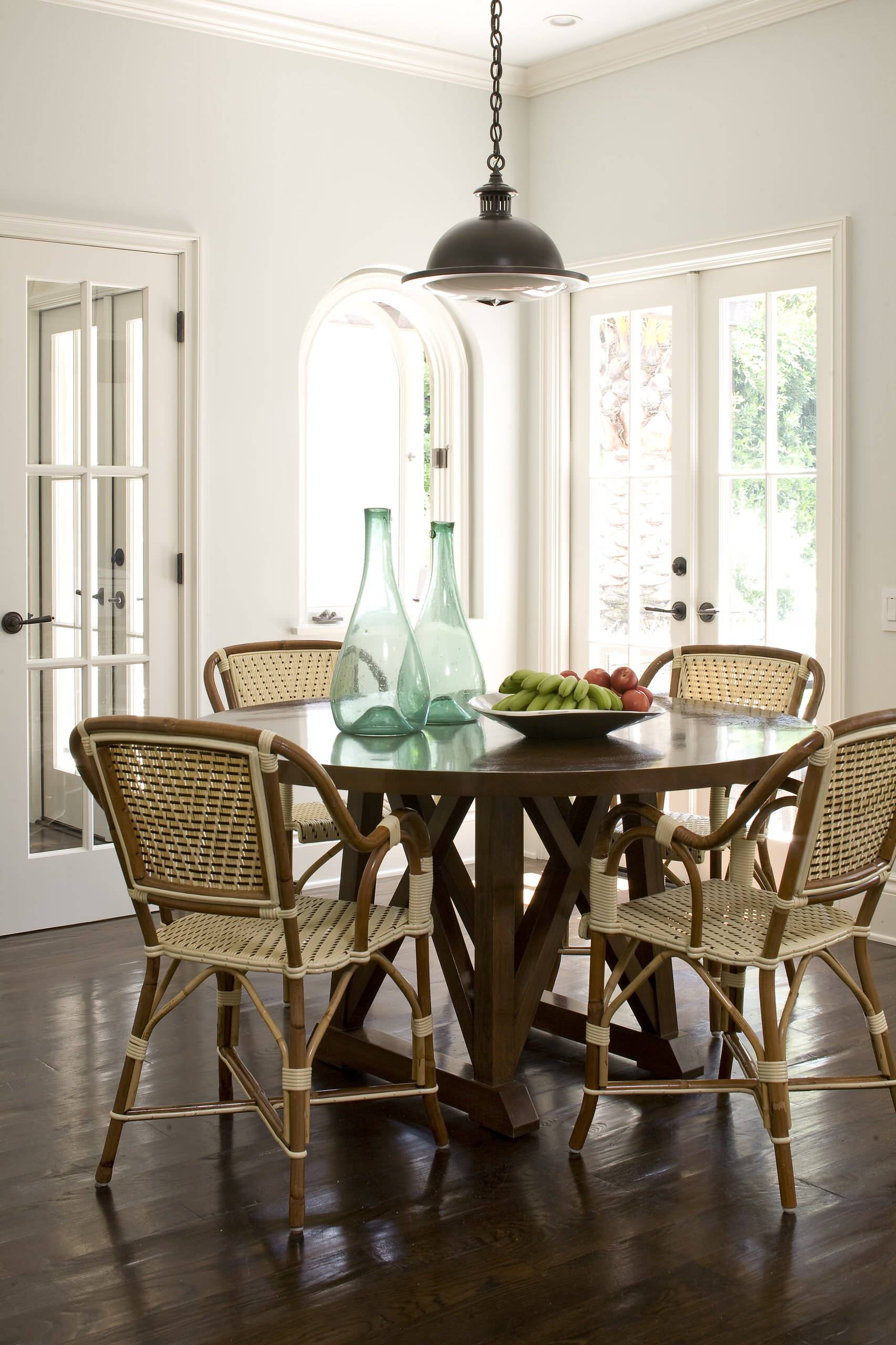 Intriguing walls
The walls in a French bistro are never left empty. Whether you like bold wallpaper or outstanding posters, feel free to enhance those plain walls according to your preference. Vintage artwork is an excellent starting point, as this is one of the recognizable features of the French bistro. 
Unique light fixtures
Hanging light fixtures will create a soothing ambiance with a romantic vibe. However, their only purpose isn't only illuminating the space. The pendants will elevate the style, strengthening the theme of your French bistro dining room. A bold pendant design will make a remarkable statement while anchoring the dining table.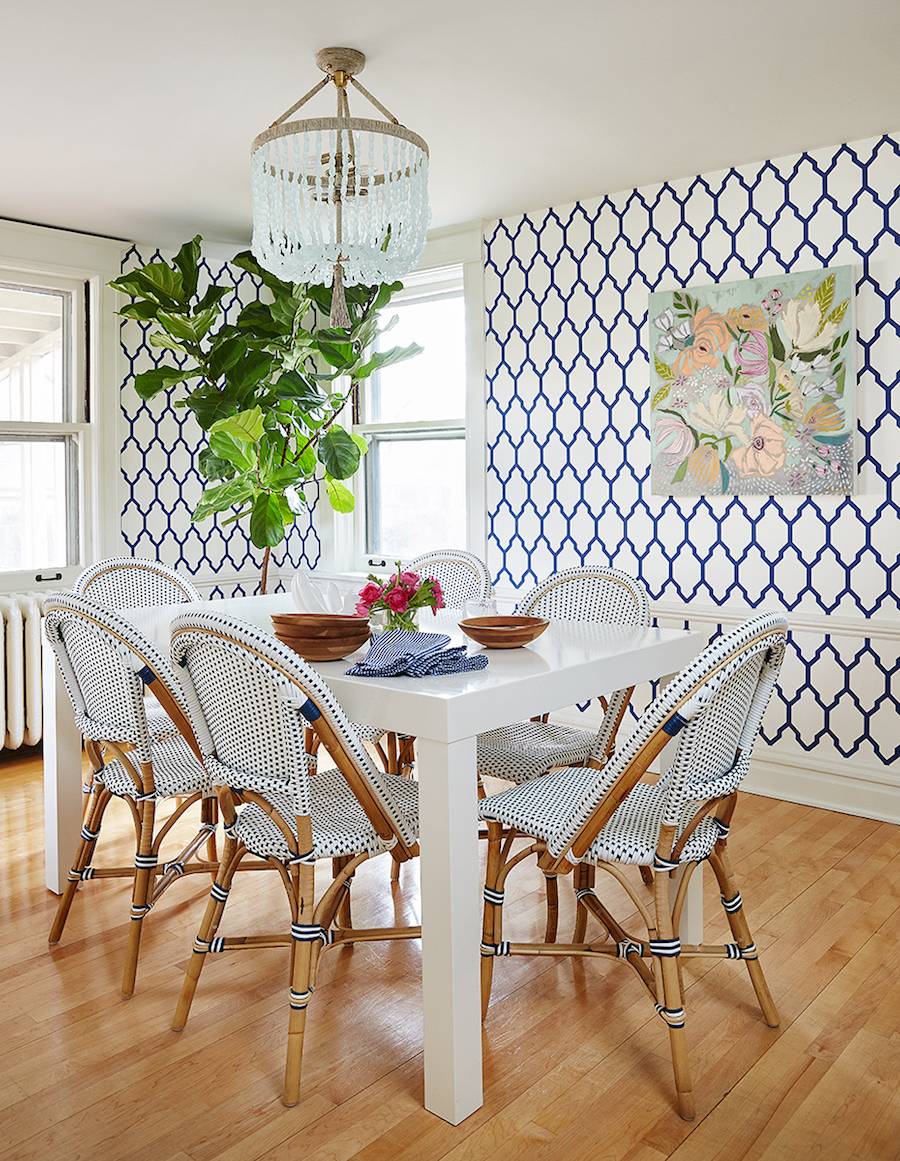 Compact table
The traditional bistro design includes a small table without a lip to provide the utmost comfort. However, the compact design might not suit a large family, so you can go with a regular-sized table.
If you still want to bring the authentic bistro vibe, turn that awkward corner into a cozy breakfast nook. This charming design features a round table with a decorative iron pedestal base, complemented with cafe-style chairs and a comfy bench. The relaxed setting provides a charming spot for having breakfast or grabbing a quick snack.