When your bedroom feels too boring, it is time to give it a makeover. An attractive accent wall will bring visual interest while connecting the elements in the space. And there's no better way to make a statement than using wallpaper. Available in various colors and patterns, you can find the right fit for your needs. Also, you don't need to have prior experience in applying wallpaper. Peel and stick options are available for all those newbie DIYers who want to spruce up their homes without investing too much effort.
However, there is one thing to be careful about when making your selection. Some designs are too visually jarring and may end up disrupting the calm and serene atmosphere you want to achieve. Here, we share the top wallpaper choices for a bedroom accent wall!
Floral wallpaper
A floral wallpaper will create a serene and relaxed ambiance. This gorgeous design features a warm color scheme that borrows colors from the other elements in the space. Blue is another excellent choice for a focal point since the color can help calm your mind and reduce stress.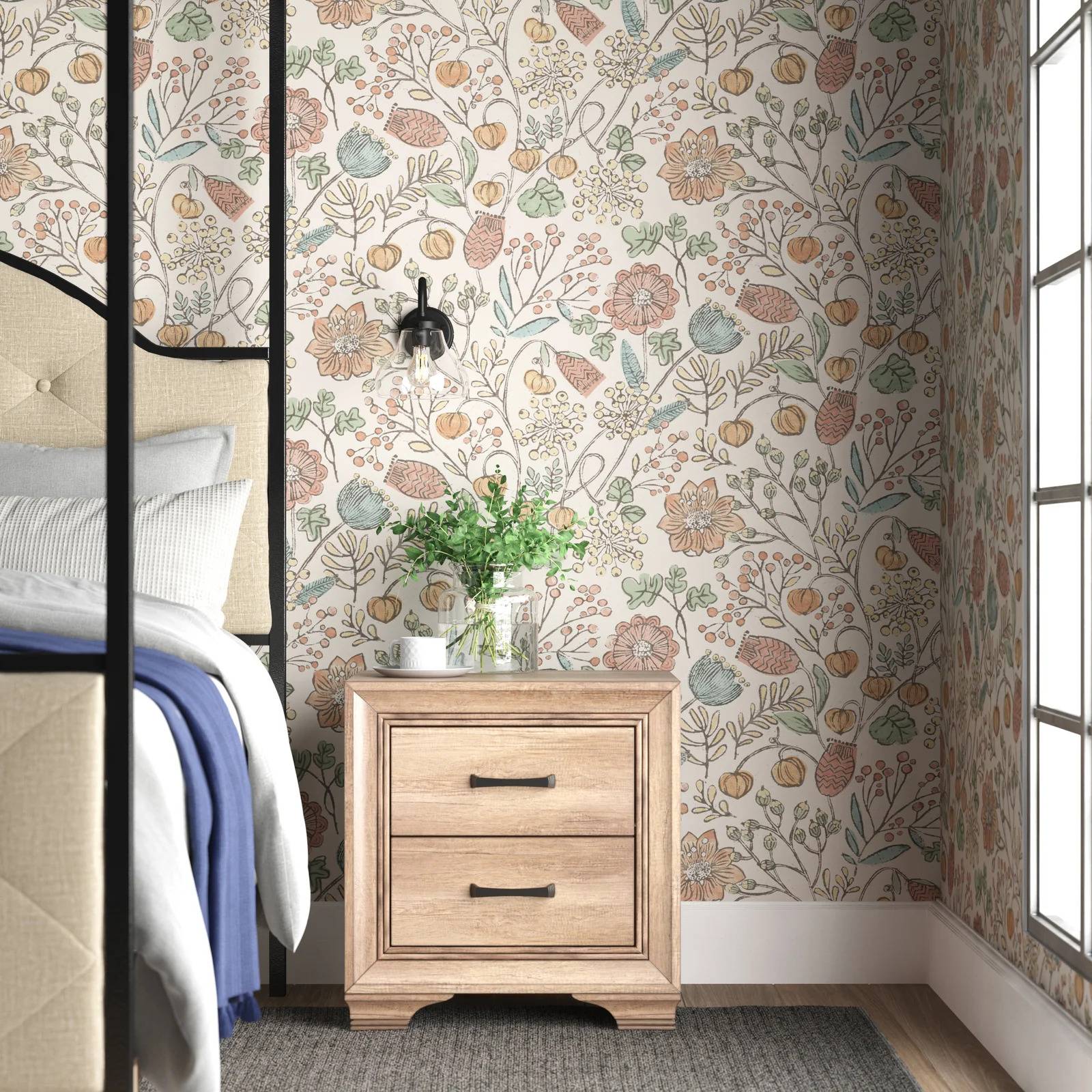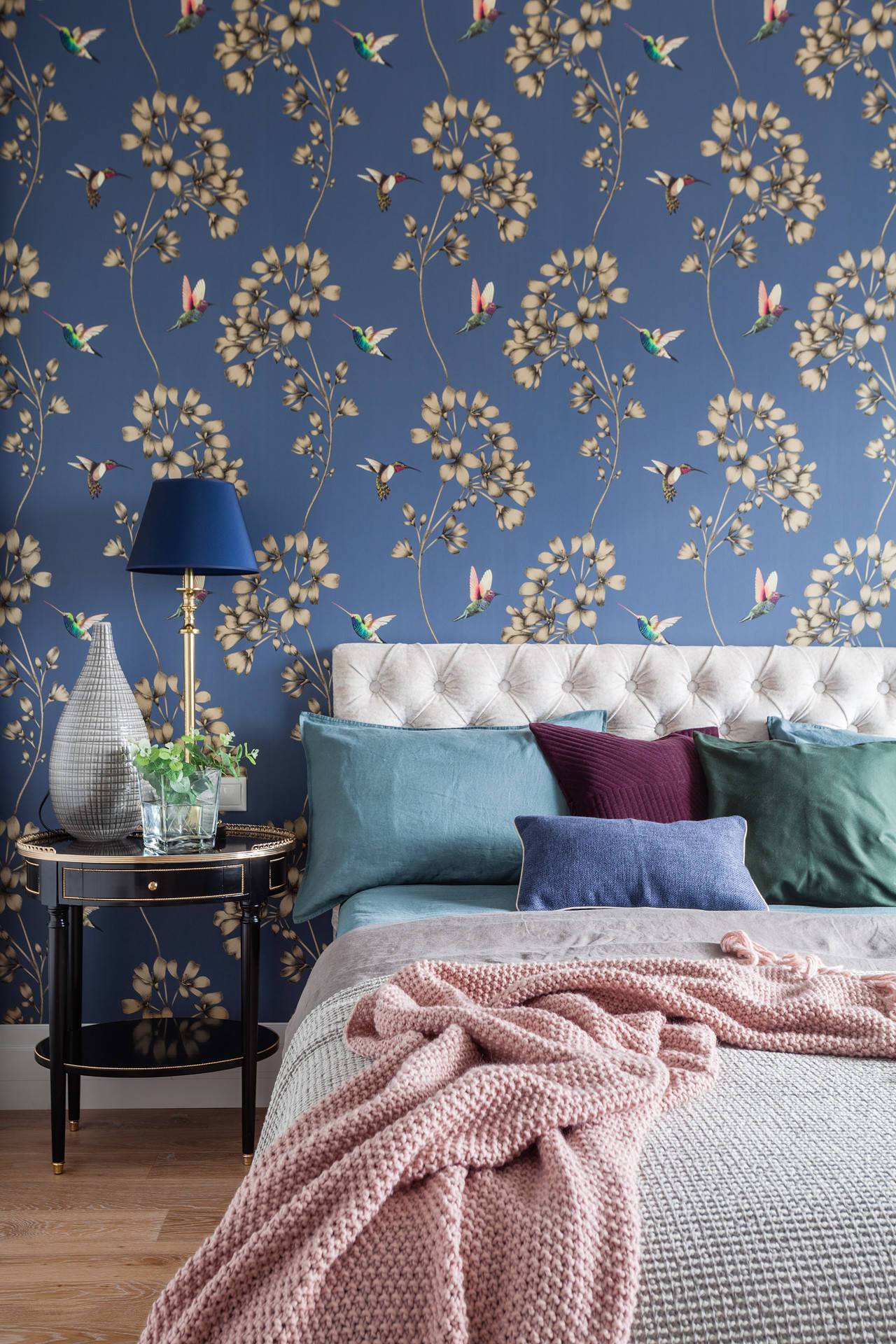 Herringbone pattern wallpaper
A herringbone pattern is a fine choice that still makes a wonderful statement. The striking design draws the eye upwards, creating the illusion of a high ceiling. If you have a small bedroom with a low ceiling, the herringbone pattern will make it seem roomier.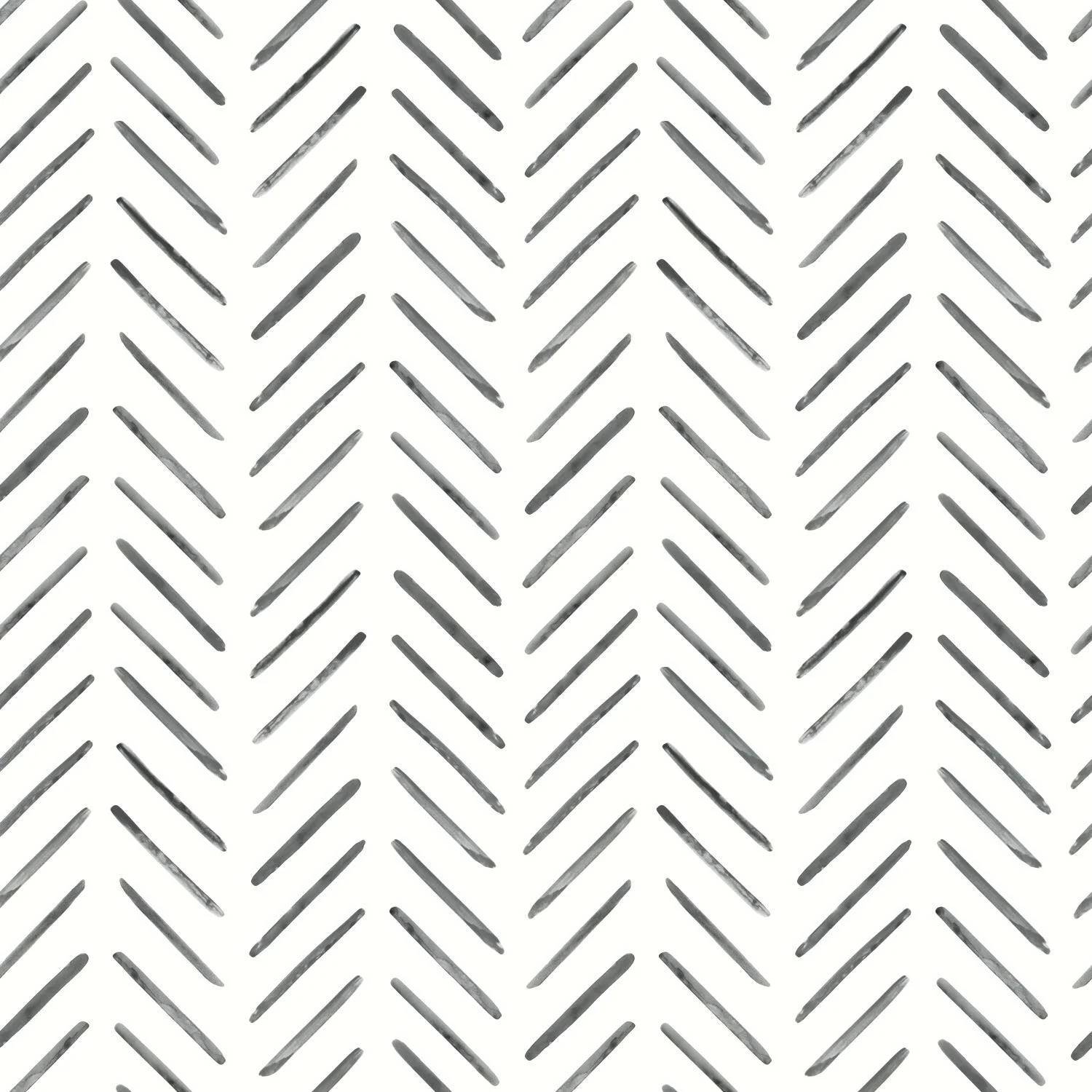 Striped wallpaper
Striped wallpaper is a versatile choice that fits a wide range of styles, depending on the color scheme you choose. The combination of taupe and cream is neutral but still manages to add style to your bedroom.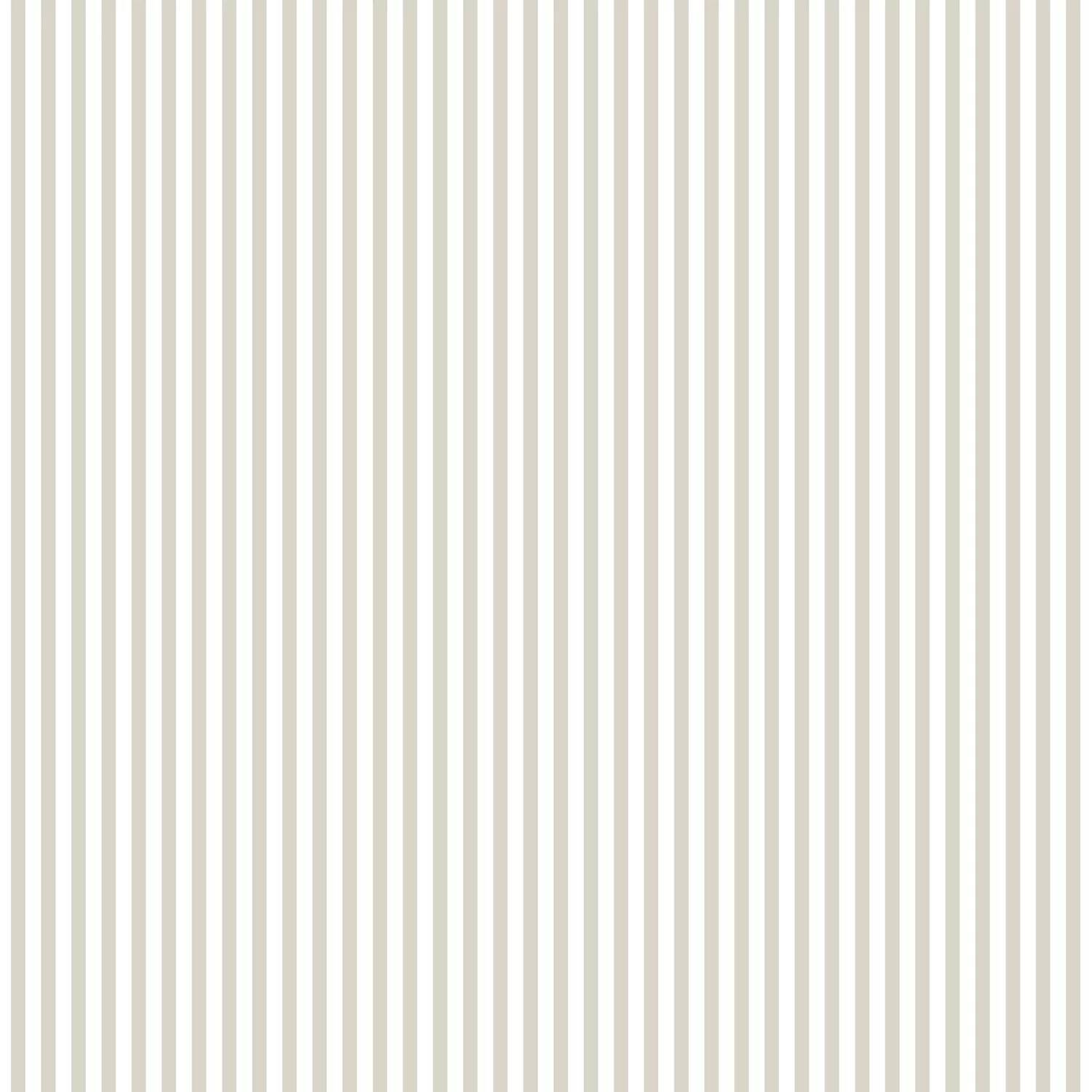 Traditional wallpaper design
When a bedroom fuses the beauty of elegant and traditional styles, simple patterns are the ones that will complement the space. A neutral color scheme and classic design are an ideal combo if you want to commit to this style without the risk of it looking dated.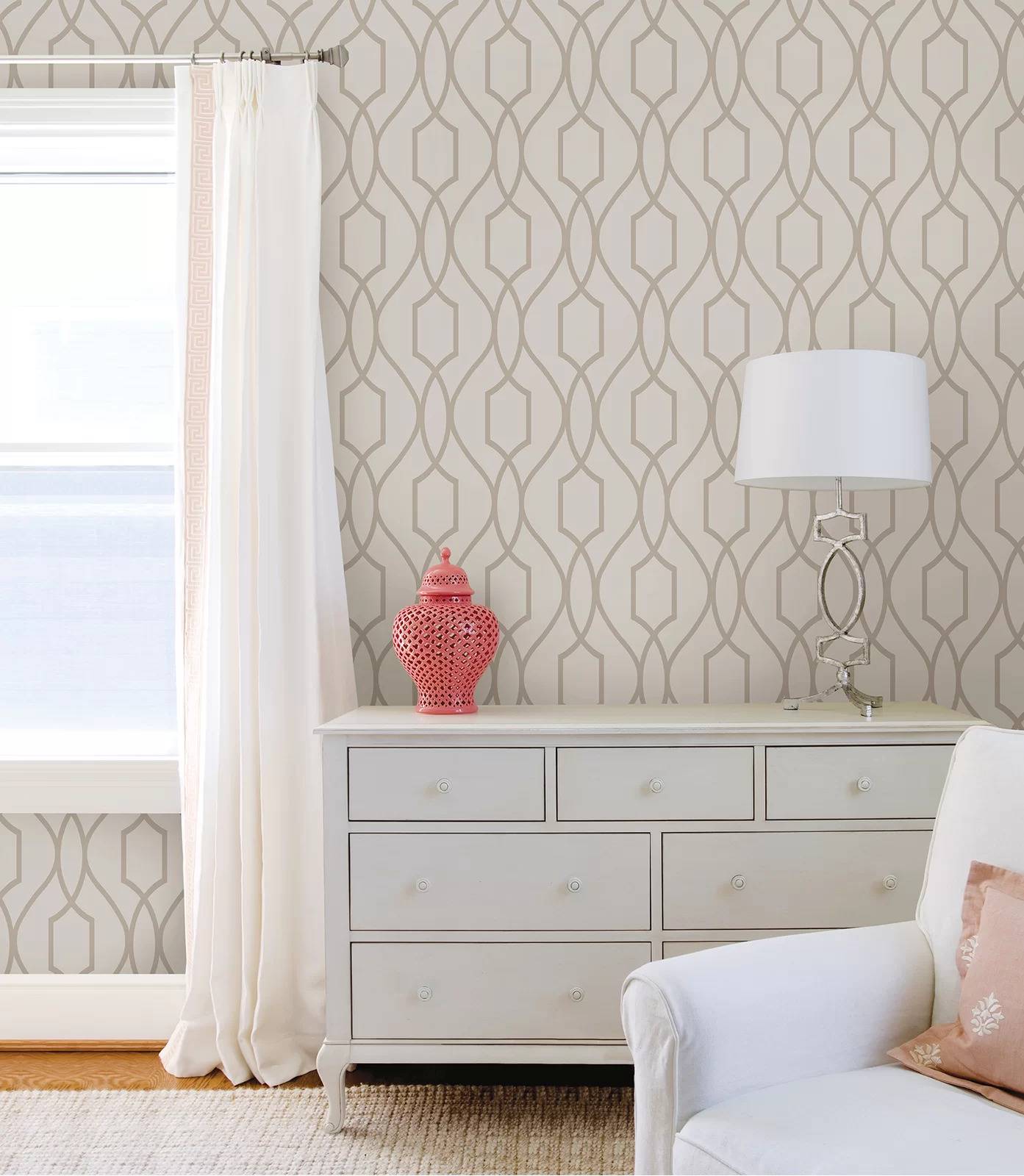 Geometric accent wall
Geometric patterns will nicely fit into many styles, adding visual interest with their playful design. Even though this pattern gravitates mostly toward contemporary styles, this doesn't mean that you should overlook it. We love how they managed to fit the gorgeous design into this elegant bedroom.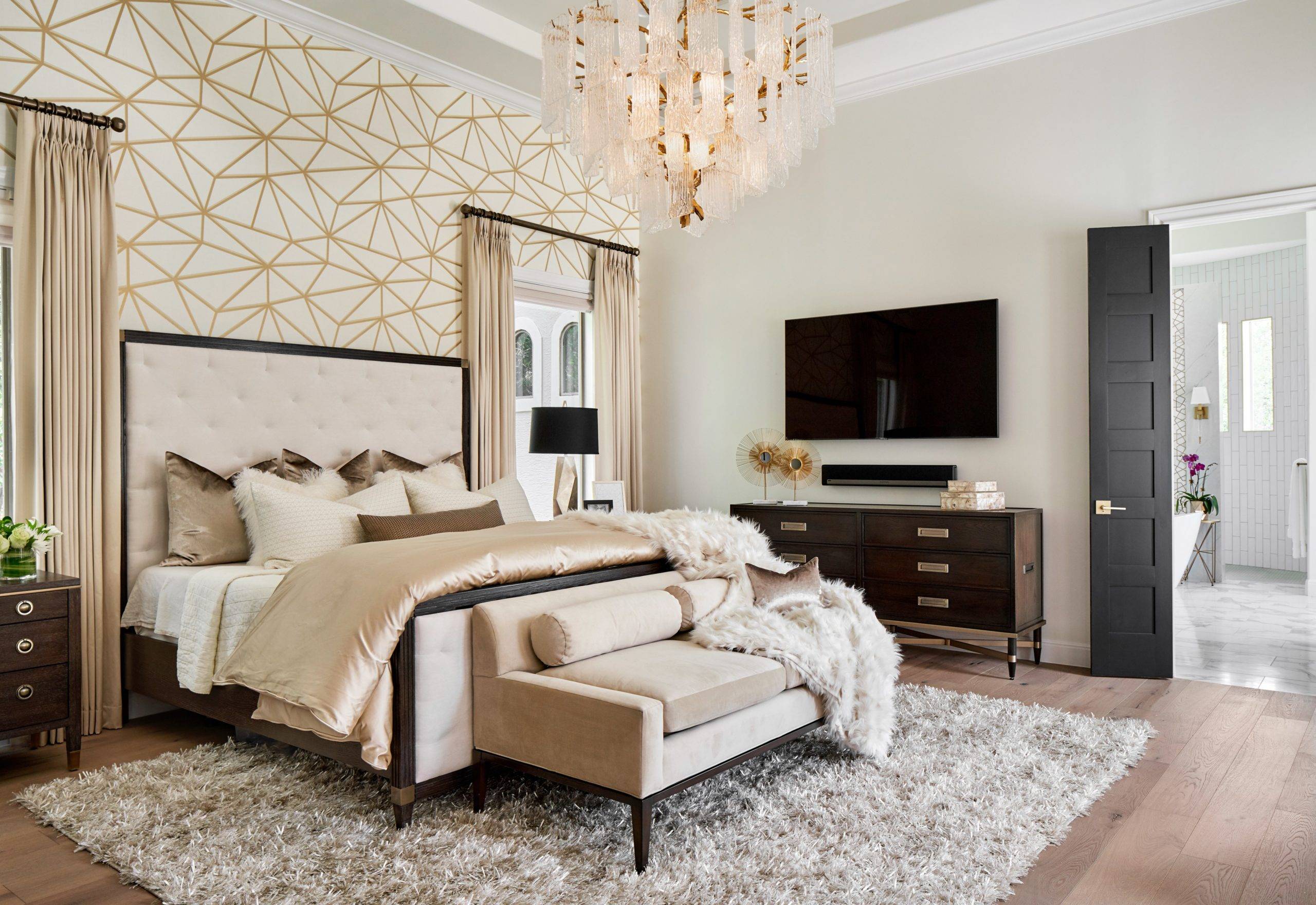 Textured wallpaper
When your space already has bold features that stand out, it is better to play safe with the wallpaper choice. If you still wish to make a statement, go for textured designs. This wallpaper features a gorgeous Damask design through the texture but with a neutral color.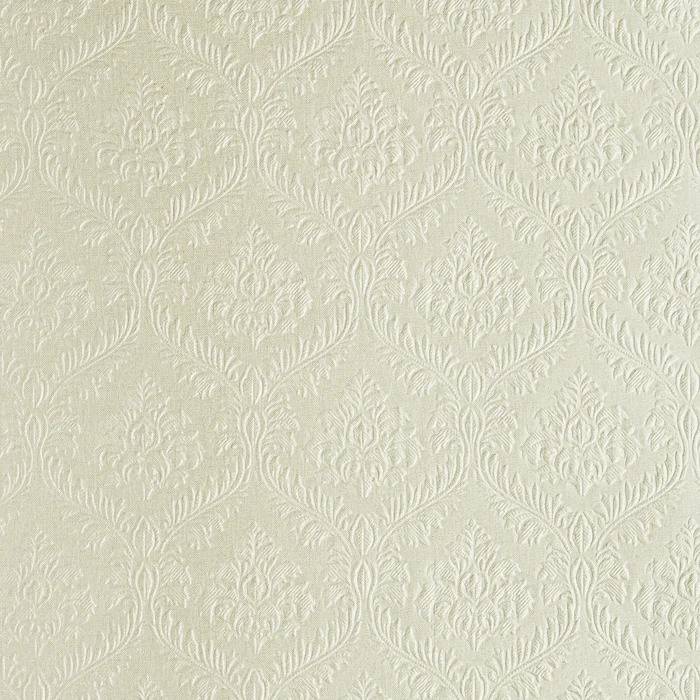 Outstanding mural
If you want to go bold, opt for a mural. Nature scenes are an ideal choice for your bedroom since they create a calming and relaxing atmosphere.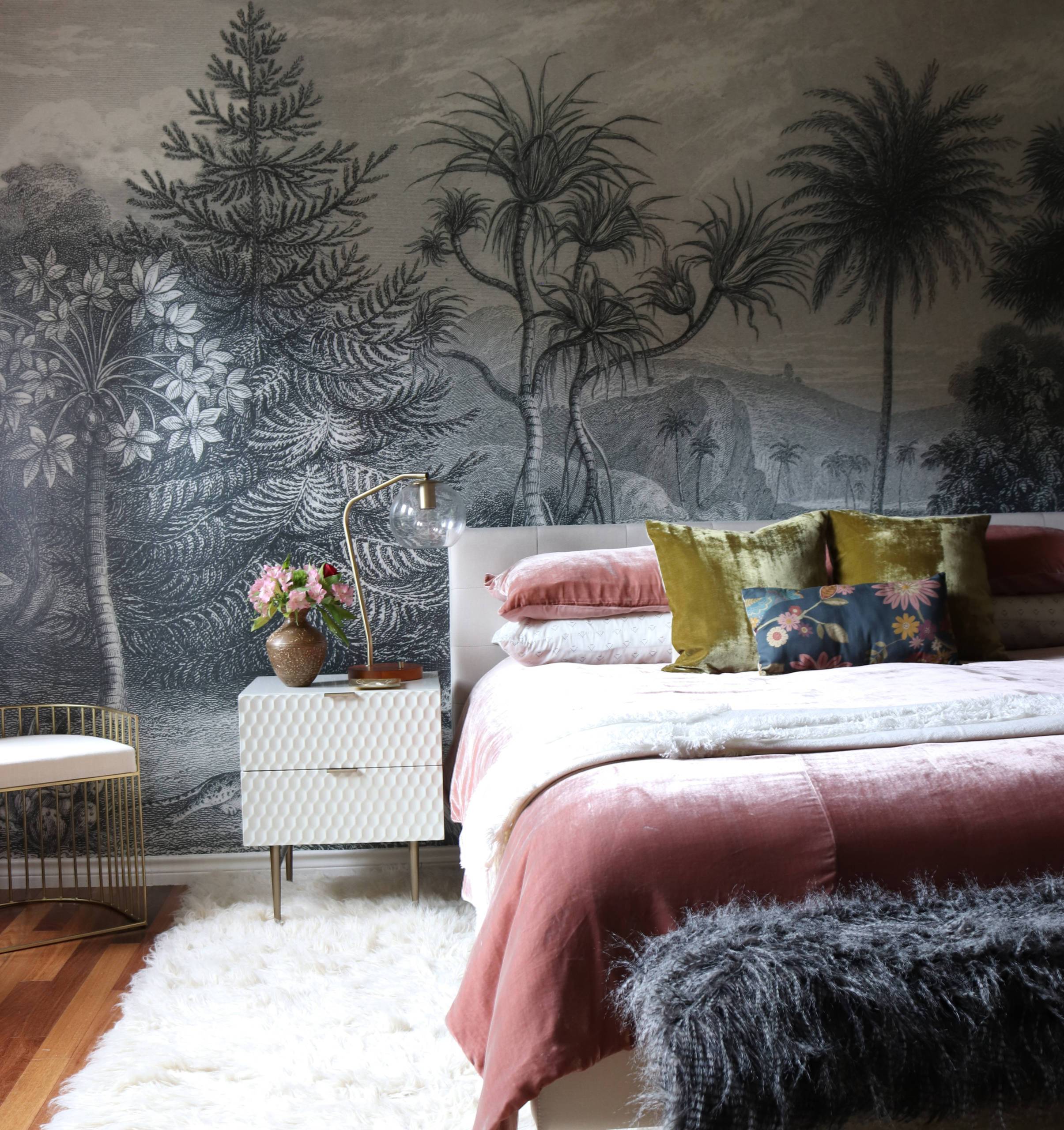 Tropical print focal wall
Green is one of the designers' top recommendations for bedrooms. The color creates a soothing sleeping space and brings a touch of nature to the room. This lovely print adds a splash of green, turning your bedroom into a tropical paradise.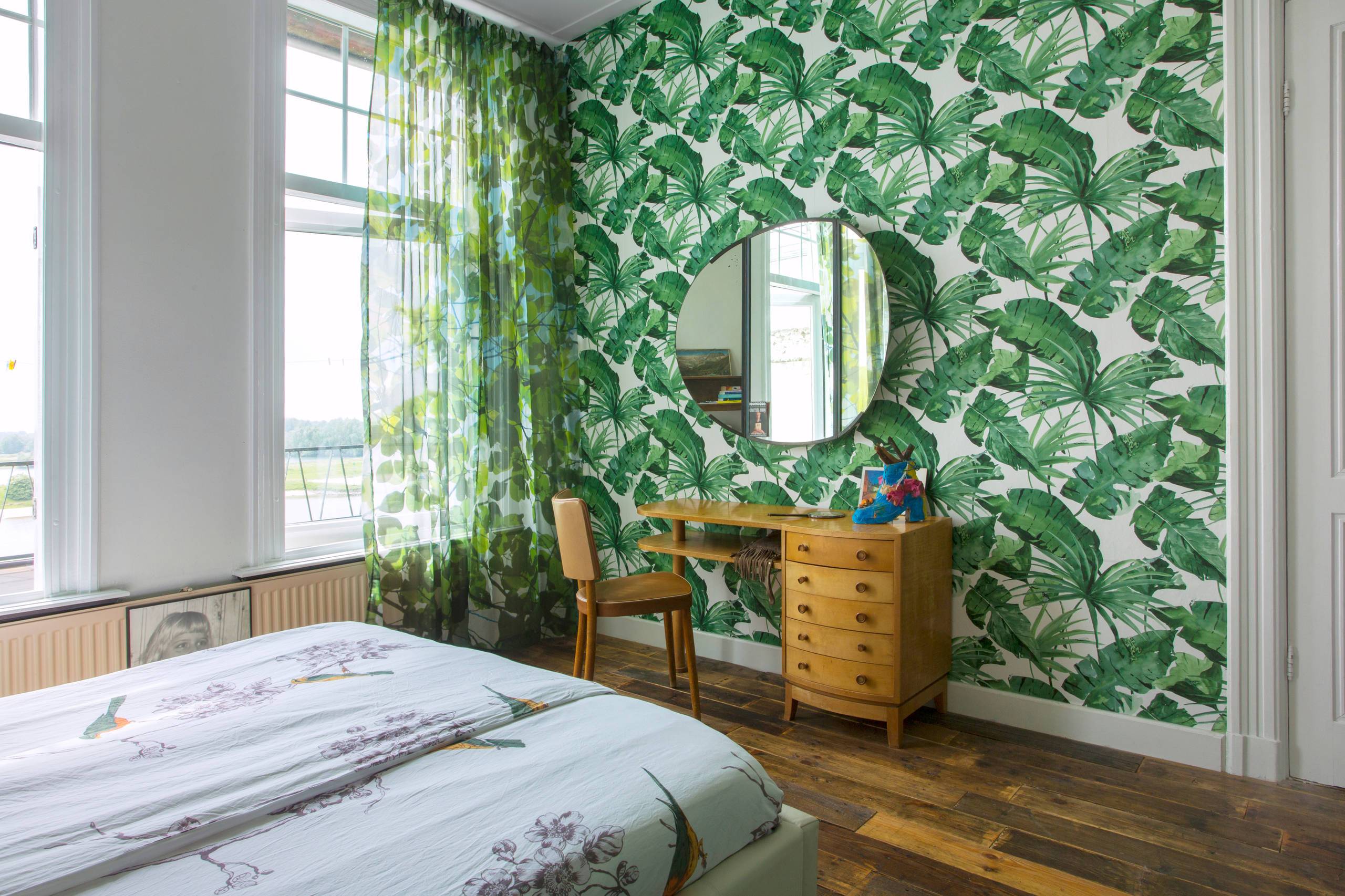 Metal finish wallpaper
Experimenting with textures adds a dose of dimension to the room. This subtle wallpaper features a metal finish grid to add visual interest without overwhelming the space.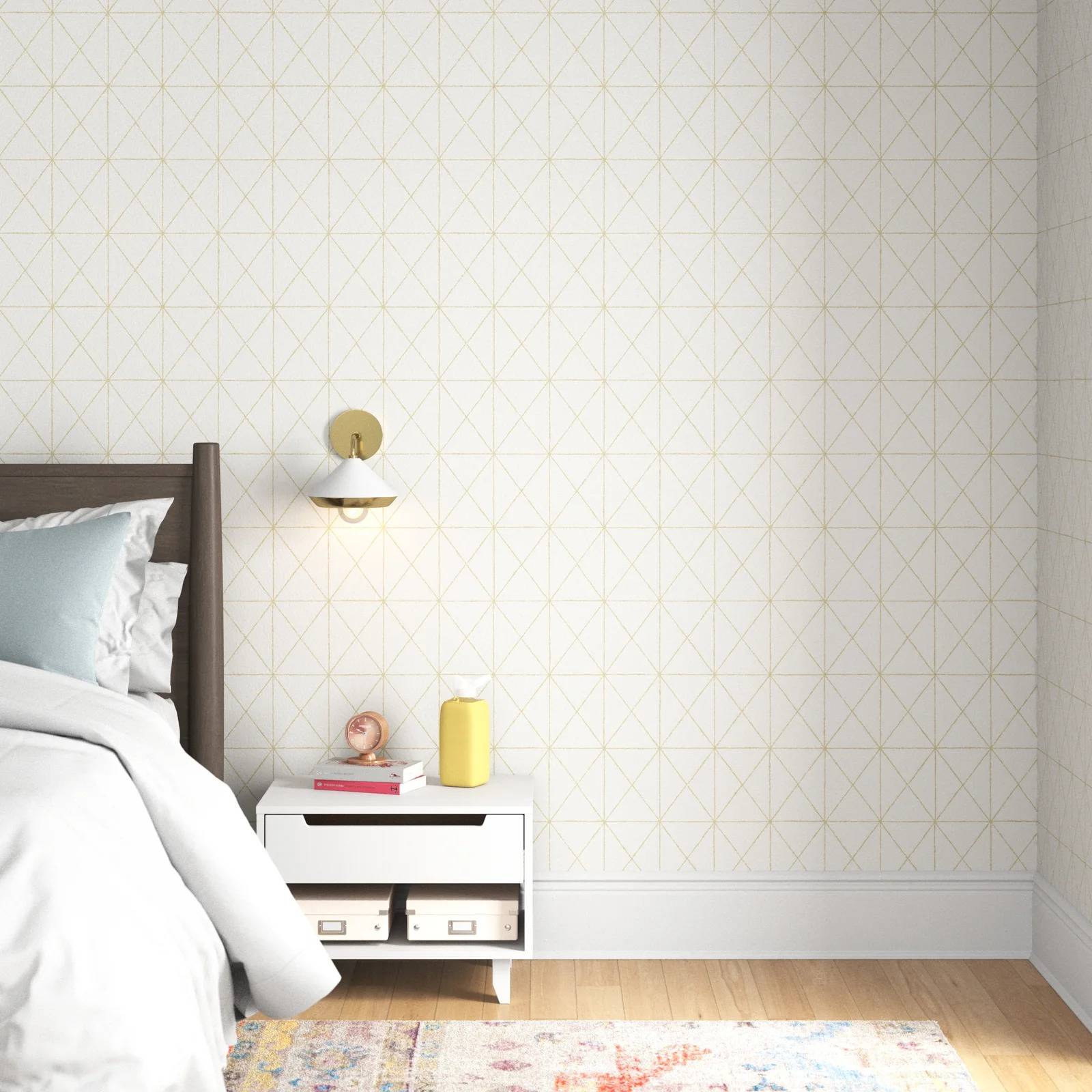 We know that photos can be an amazing source of design inspiration, so this article may contain affiliate links that will direct you to a particular decor item. Clicking on a link may result in a portion of proceeds being paid to www.decoist.com.