It's true that architectural elements of a home haven't been so relevant lately, and many have directed their attention rather toward convenience and comfort. Well, why not achieve a cosy house with an architectural flair at the same time? With today's design elements, everything is possible. Indeed, it's not a problem if you're more attracted to the simplicity of a ranch-style house, but trust us, opting for a bit more variation in architectural style and shape will make your residence stand out. Fortunately, some design elements harmoniously combine both. So, whether you're searching for something a bit more traditional or a modern and sleek design, you've come to the right place.
Here're some must-have architectural and design elements on which you should pay a close eye when renovating or buying a new house.
Architectural style and location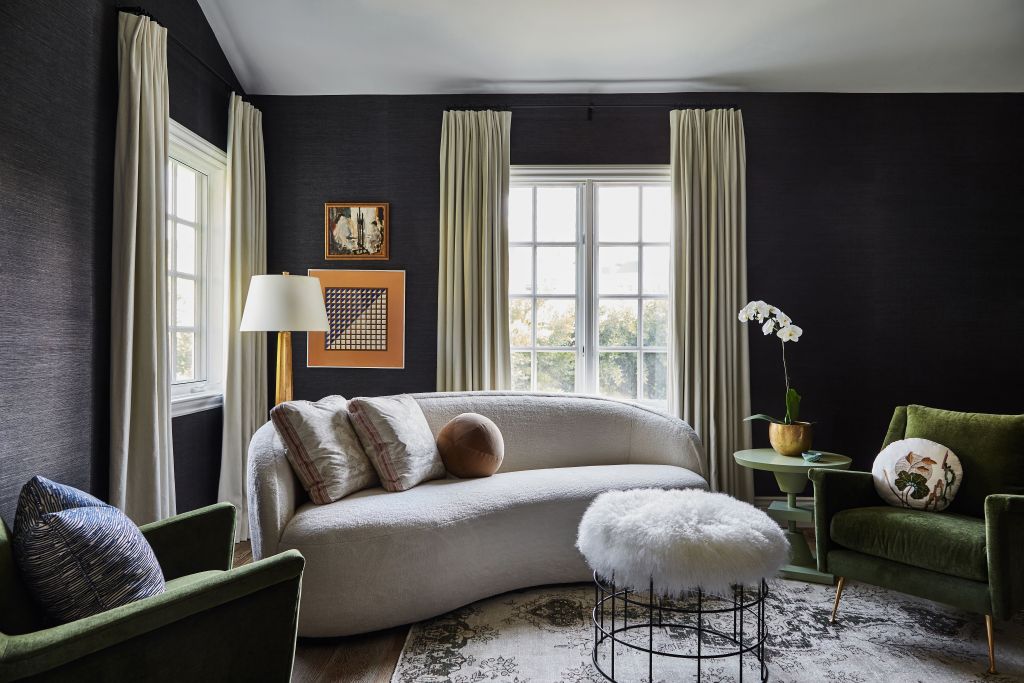 source: pinterest.com
There's a plethora of architectural styles, each displaying unique features. So, to make a pertinent decision regarding your future home or your current revamped one, you must familiarise yourself with some of these styles. Think about what you prefer or what would align with your needs the most. Is it going to be the gabled roofline and character of Hamptons style or the modular, boxy shape of a contemporary design? It's time to decide the winner – heritage-inspired classic or clean and modern? It's crucial to decide on the style that best aligns with your preferences, as it'll narrow down your variants and thus make a perfect choice.
The location of your new house is also of the utmost importance. Suppose you're moving to an area characterised by period homes. Then, a modernist façade would look a bit inappropriate in the streetscape. The idea of building a house or moving to a new one, maybe in another city, country, or – why not? – continent hassle-free is almost nonexistent, and even this "small" detail of choosing the architectural style matters in all this hustle. House moving overseas poses even more problems, as there could be some restrictions around building a home from scratch. 
However, you can buy an unfinished home and then finish and decorate it as you like. You can even move some of the items from your old residence. But before that, be sure you go now and check the container shipping rates across the globe to have a clearer idea of what you can bring with you or not.
Colour scheme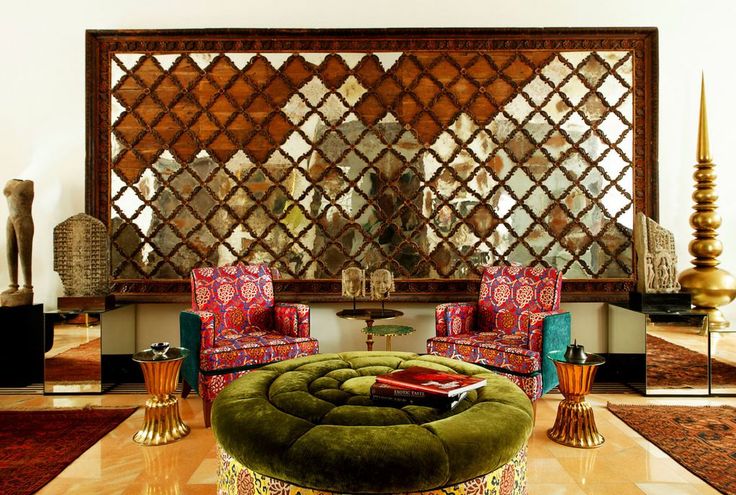 source: pinterest.com
An exterior colour scheme typically comprises three shades – a trim colour, an accent colour, and a dominant field colour. You can, of course, opt for neutrals, as they're a safe choice no matter the personal taste of each family member, or you can play a little and combine calming hues with bold ones. It's not necessarily a risk but a mere solution to basicness. Nevertheless, ensure you take into account factors such as the natural textures of the materials used (brick, stone, timber, etc.), as they can highly influence the final result. As for the front door, consider adding some character by using a bright hue, such as burgundy red or canary yellow.
A well-chosen colour scheme allows for a transition between each room and living space. As you stroll around the house, you should feel the continuity of the rooms blending into the perfect aesthetic. Consequently, you may want to ask for a professional's advice regarding the ideal colour scheme to match your personality. 
Cathedral or vaulted cathedral ceilings
Cathedral and vaulted cathedral ceilings can add considerable value to a larger space. Home buyers are often interested in this unique architectural feature, which is made from specially engineered materials. Cathedral ceilings are essentially sloped in parallel to the roof's slope. Vaulted ceilings, on the other hand, can be either sloped or arched but never flat.
For inspiration, you can take a look at some impressive cathedral designs done by:
Kiki&Joost own a furniture, textiles and lighting business. One of their best projects consisted of redesigning a 19th-century brick-and-timber barn, which has an impressive ceiling;
Kenzo Takada, a Japanese fashion designer. His 18th-century apartment building has a refreshing and minimalistic interior design, allowing the high ceiling to bring out most of the rooms;
Pfau Long Architecture incredibly designed a two-story barn into a place to call home. The inside has become "a relief for over-simulation";
Multi-tiered gables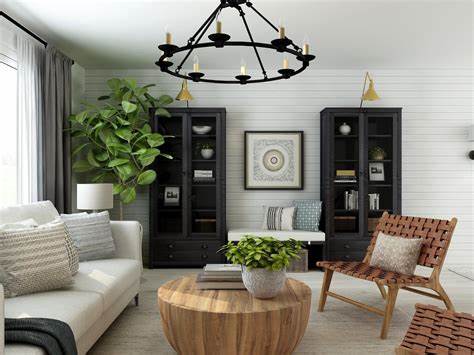 source: pinterest.com
Unless your house falls within the modern style with a flat or barely slanted roof, gables are a natural element. These triangular elements that intersect at the roof's peaks are usually standard, but they can be designed for aesthetic purposes too. For example, you could approach a plan with double gables at the front entryway as it looks more luxurious. Layered gables make the house a more prominent building while creating unique interior layers to impress visitors. 
Multi-tiered gables have the following benefits:
They provide reliability and durability;
They allow the building to withstand increased loads, especially during winter;
They are more original and attractive-looking;
However, multi-tiered gables also present disadvantages:
There's a high cost of construction involved;
The complex design requires you to approach this professionally;
High-quality waterproofing is necessary;
Dormers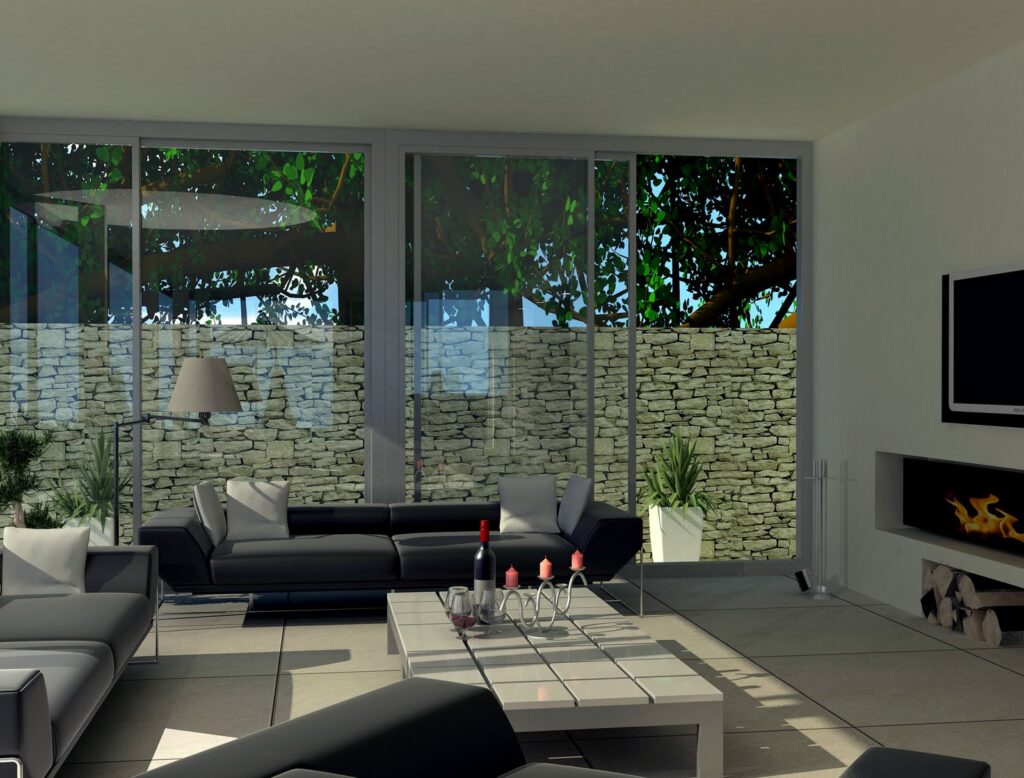 source: pinterest.com
Although it's an often-neglected detail, dormers can add unique aesthetic appeal to the outer plane of the home and roof. If you're looking for large-appearing rooms, dormers are also a thing to pay attention to, as they add significant dimension inside the attached rooms. Dormers are especially valuable for square rooms, as they leave space for a perimeter that can be further used as a small workstation or a window seat. Some of the most interesting dormer designs include:
Flat roof dormer (for modern buildings);
Hipped roof dormer with four sloping sides, coming together in a peak;
Arched eyebrow dormer (coming from cottage architecture);
Mansard roof dormer with steeper sides and windows inserted;
Wrapping up 
Moving to a house that admirably accommodates your architectural taste isn't easy, nor impossible. If you devote some time to looking for the things that matter, you'll likely find what you're craving.