Valentine's Day is a favorite for seasonal decor enthusiasts. It's finally time to spruce up your home with all those adorable decorations in pink, red, white, and any other colors you choose.  
Are you ready to create a lovely atmosphere in your home? Here, we share charming Valentine's Day decor ideas that you can easily recreate with our tips and tricks!
Neutral Valentine's Day decor
Some people prefer to keep Valentine's Day decor in a neutral color scheme to fit their home's style. This heart-shaped charcuterie board and bowl bring a loving vibe to this vignette while remaining cohesive with the existing aesthetic.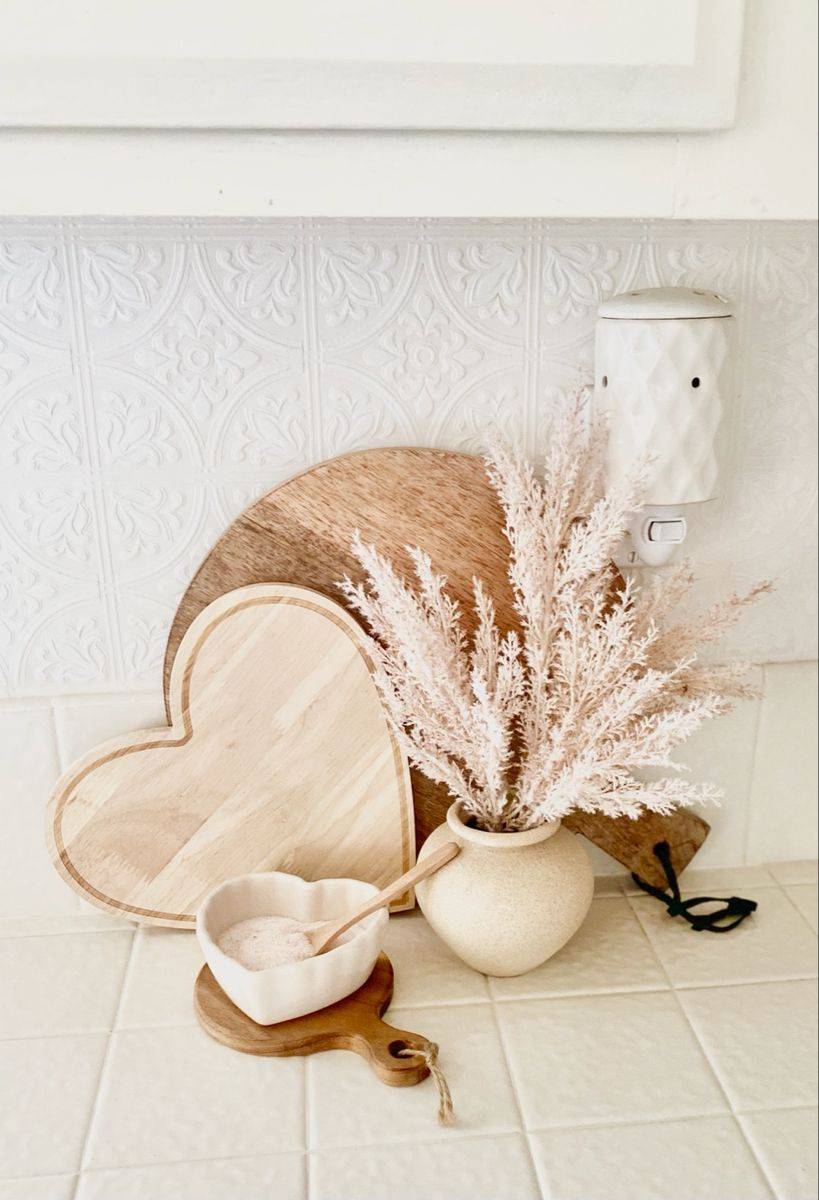 Inviting front porch
The front porch is the starting point for any seasonal decor, so you definitely don't want to forget about it. The chances that you already have a winter wreath on the front door are pretty good. Now, you should add a few hearts or other decorations to make it Valentine's Day-ready.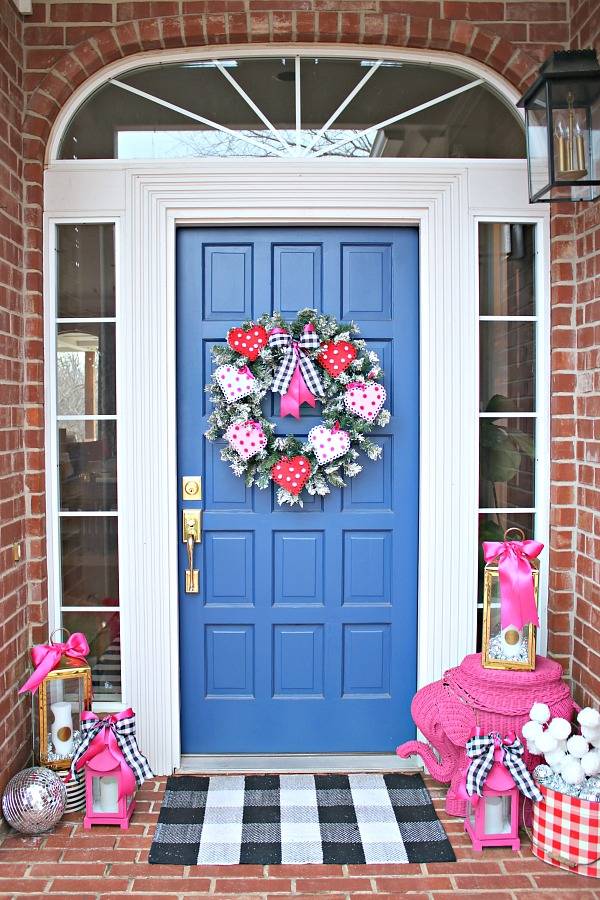 Cute dresser vignette
Adding a few decorative touches to your year-round vignette is a smart move. Display your festive pink decor and add a garland with hearts to bring Valentine's charm to an entryway dresser.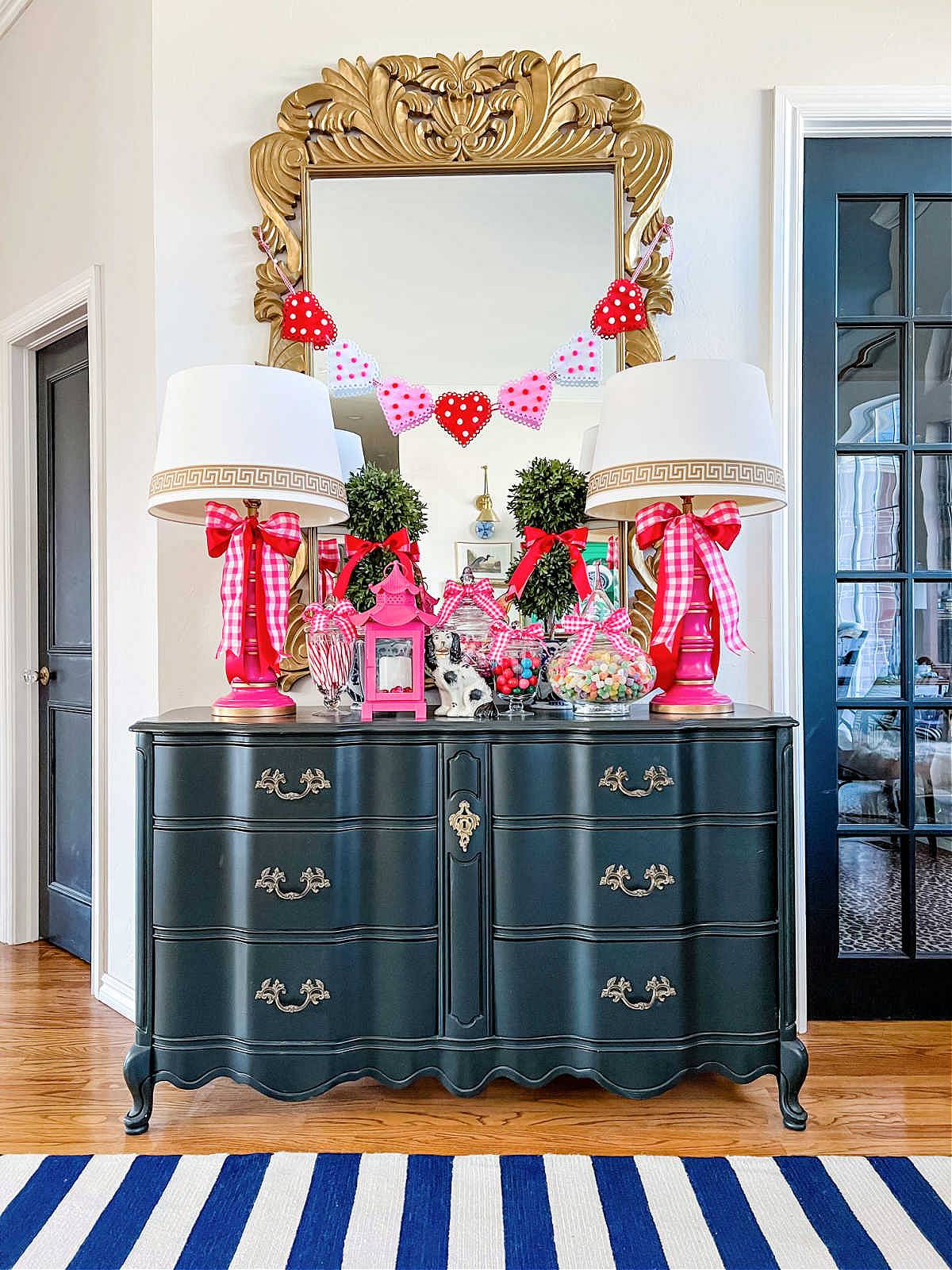 Valentine's day bar cart
A Valentine's-inspired bar cart is the ultimate centerpiece for your romantic dinner. Add some nice glassware, pink drinks, and decorative candy to complete your arrangement.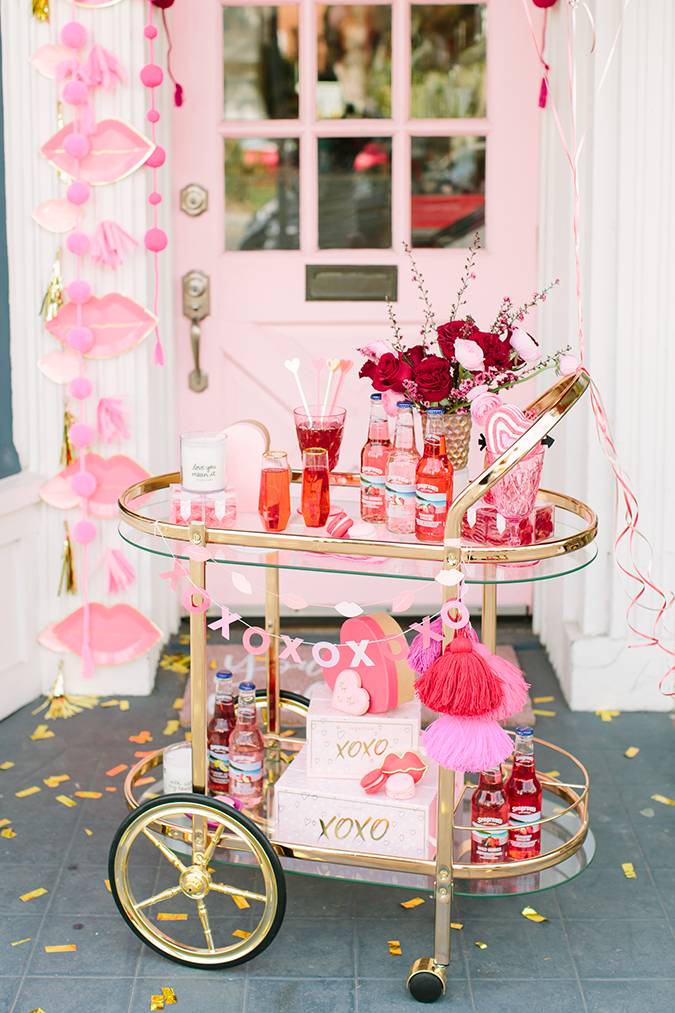 Valentine's Day tiered tray
A tiered tray loaded up with tasteful Valentine's decor is an elegant way to decorate any surface in your home. When curating your arrangement, stick with a color scheme consisting of a few colors to keep it from looking too 'cutesy.'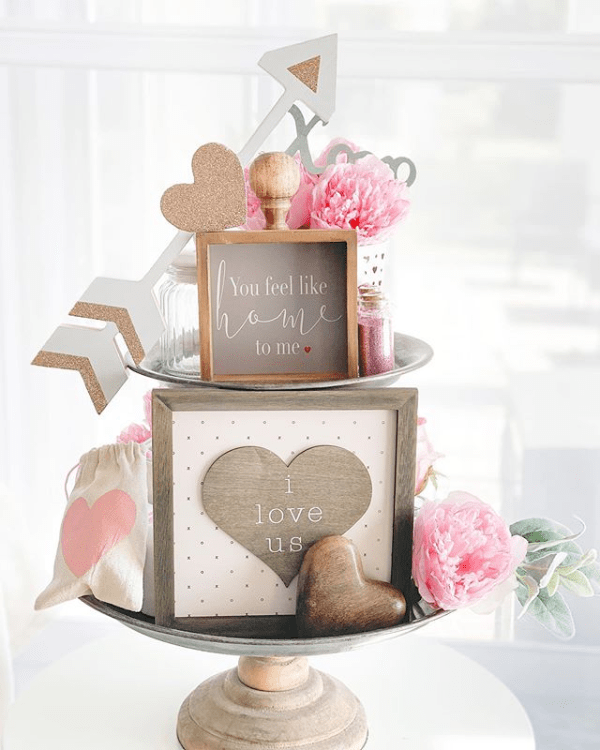 Dress up the mantel
The mantel is the natural focal point in a living room, so it's the perfect place for your holiday decor. A few framed prints, a garland, and a wreath are enough to set a Valentine's Day mood.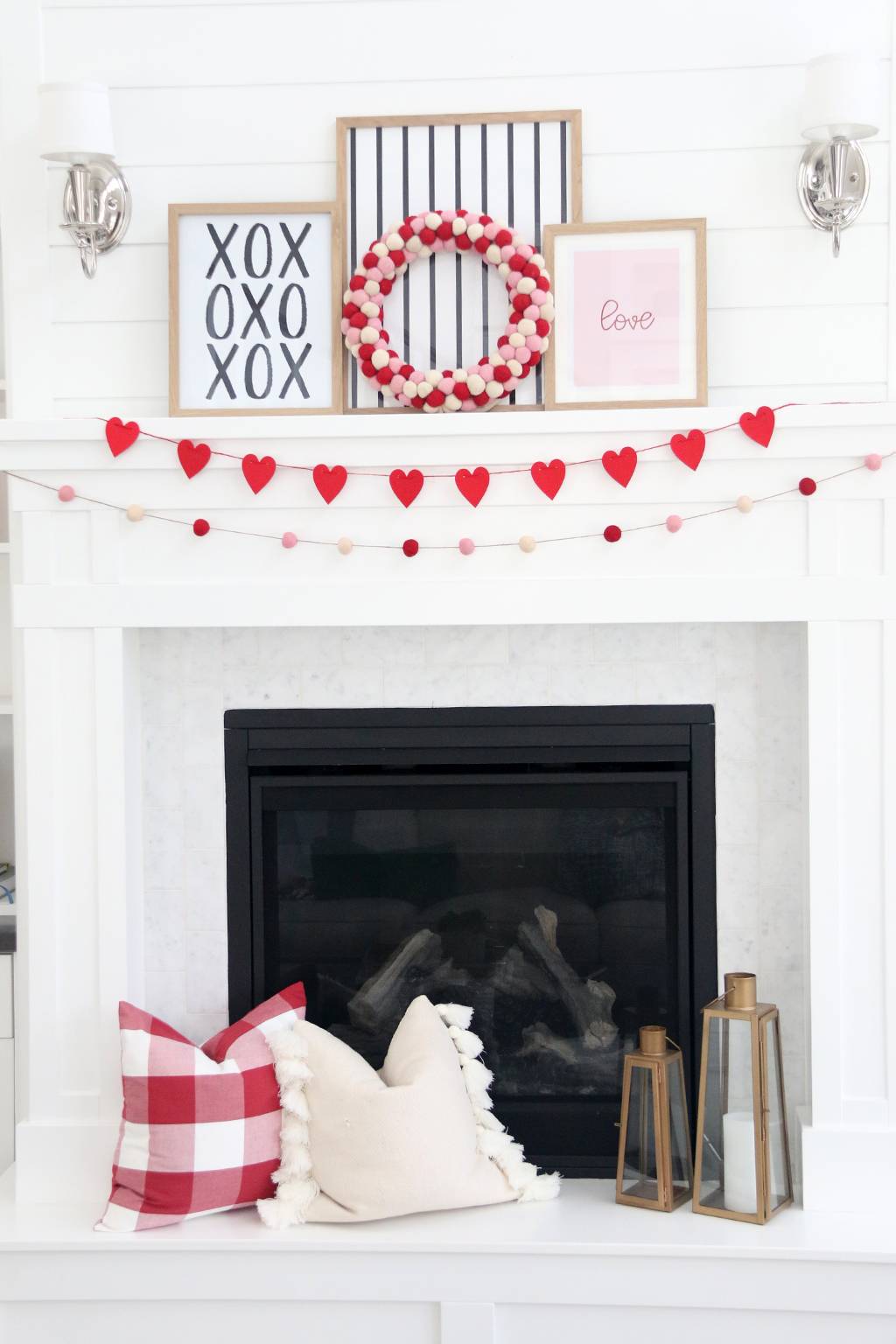 DIY Valentine's gallery wall
If you are a DIY lover, we encourage you to start a new project. This Valentine's Day gallery wall is easy to make, so you don't need any special crafty skills. Decorate the hearts with pom poms, glitter, acrylic paint, doilies, or anything else that comes to mind.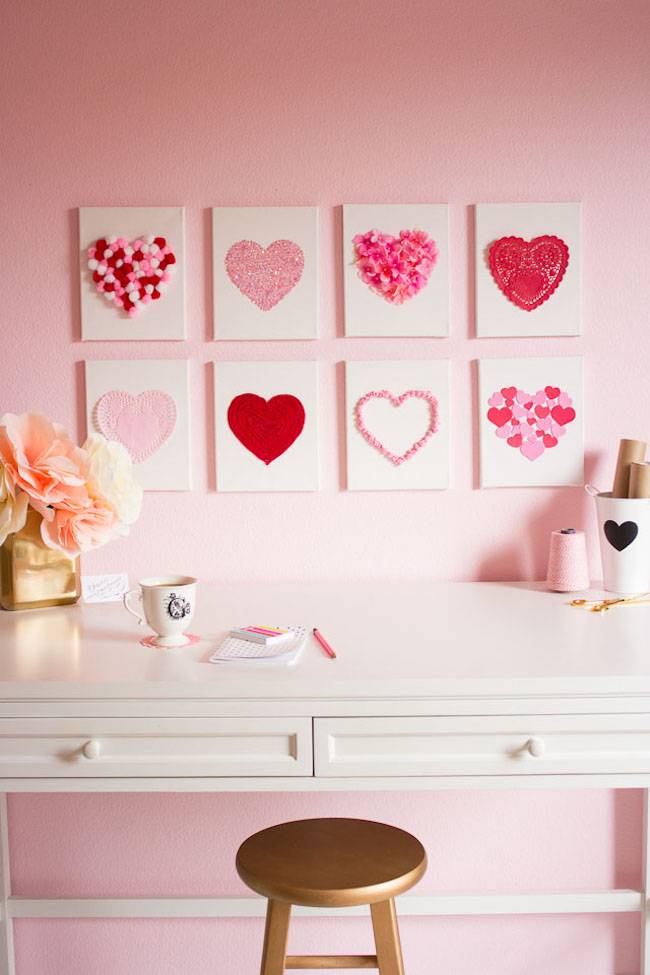 A warm welcome
A curated entryway is one of the best ways to decorate the season of love. Thanks to the fluffy throws and adorable prints, this cute bench becomes the perfect spot for a Valentine's date.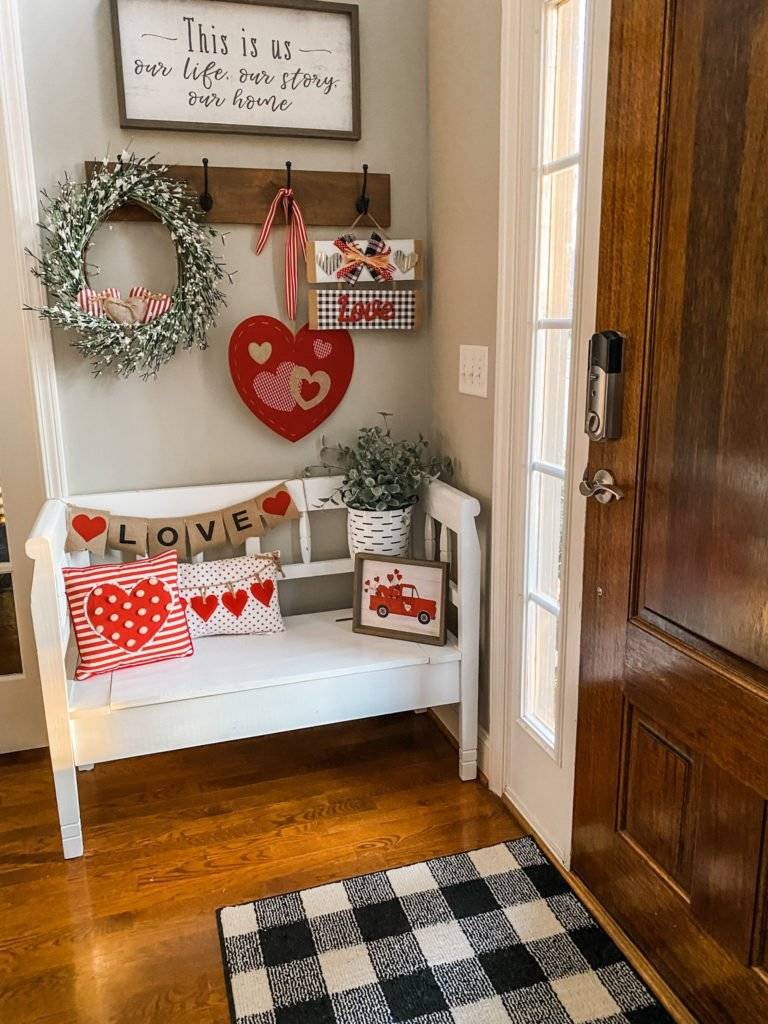 Add fluffy throw pillows
At this time of year, you likely have your winter decor out. Don't worry – you don't need to put it away. Those simple colors are the perfect backdrop for your holiday decor. Add heart-shaped pillows to your sofa for effortless Valentine's Day decor.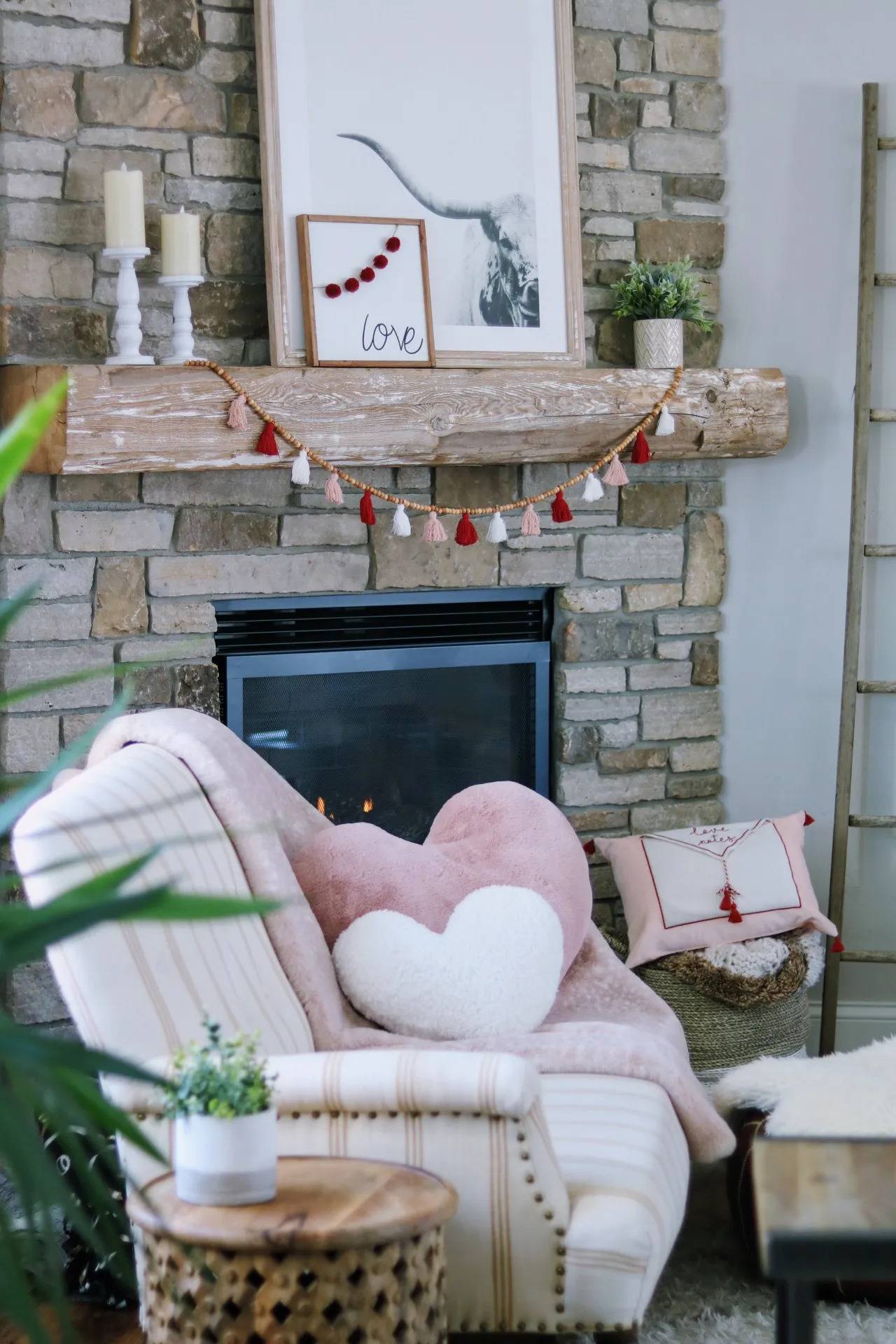 Valentine's candy station
Decorate your kitchen island with a DIY Valentine's candy station for a charming (and tasty) look. Add apothecary jars filled with heart-shaped candy and any other Valentine's treats you love.