When you're decorating your own house, you have all the freedom in the world in terms of the final outcome. But, you need to be careful, because different parts of you don't mix, and if you try to combine them, a disaster may occur. But, there are plenty of nice ways to add a dash of your personality to your house, without making it too obvious. 
One of the best ways to express yourself is via the area rugs you'll choose. If you haven't already, now it's a good time to search the web for some inspo pics that will give you an idea of what you're aiming for. Once you find the pic, you better go shopping. In the following, here are some tips on decorating your home with area rugs.
Decorating With Area Rugs
Area rug colors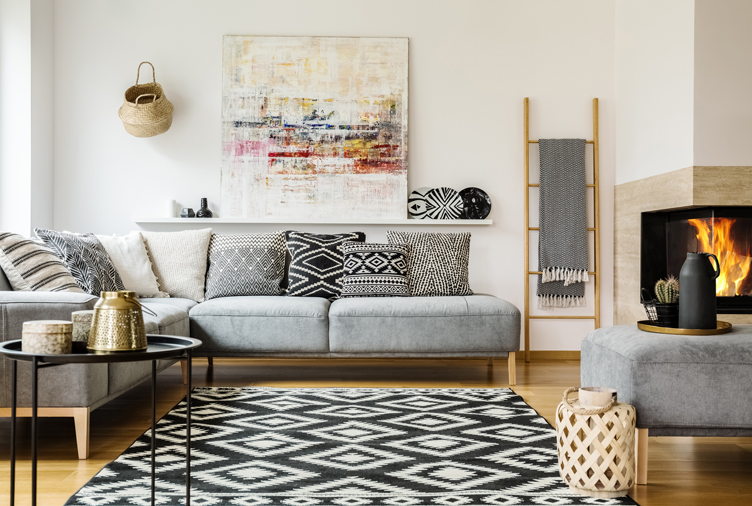 source: pinterest.com
Depending on your personal style, there are tons of area rugs in different colors and shades out there. Your final choice should go well both with you and your home. Sounds simple, but in reality, it can be a bit overwhelming and hard to choose. For instance, if your home is colorful, with tons of ornaments, colored furniture… then it would be best to tone everything down with a pastel or neutral rug, depending on the color combination. Either way, you can never go wrong with neutrals. Still, if you're feeling bold, you can always invest in retro rugs that will add color to your home!
If the rooms are bigger, or your rooms are joined, then you can opt for more same-colored rugs, or you can pick rugs from the same color range, but different shades. If the rugs are multicolored, having them in different shades or pattern is also a fun idea that will make the rooms fit together, but still, stand on their own. 
Area rug patterns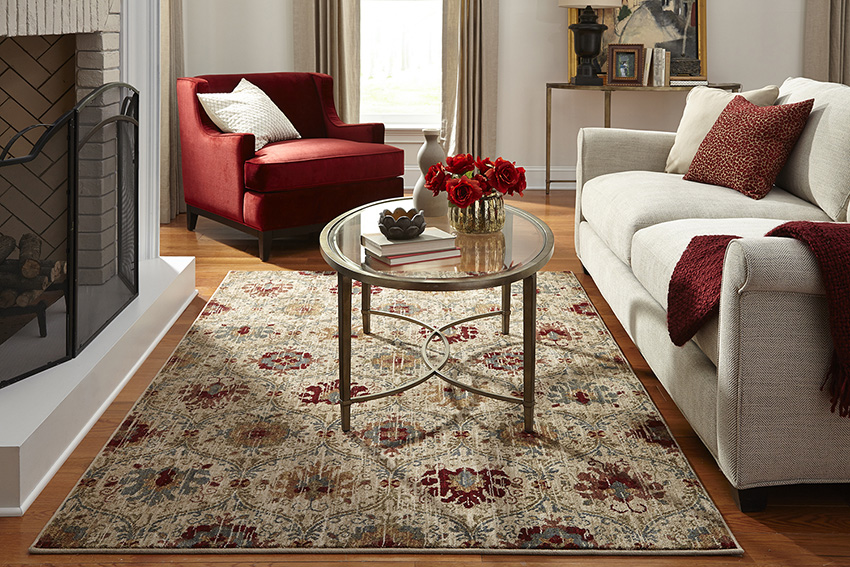 source: pinterest.com
Now, when it comes to patterns, you can make the best or the worst decision of your life. Remember that stripes and dots are your friends, while blobs are your biggest enemy of yours. Imagine if you opted for a rug that has a beautiful, bright color, and darker blobs on it. It would look stained from the moment you've bought it, and the room will look unpleasant. The same goes with dark-colored rugs that have lighter blobs on them, making the final outcome look outdated and old. 
One more thing when it comes to a pattern is that it can make the room look a bit wider, smaller, narrower, or even taller. Depending on the stripes and small dots, you can create the optical illusion where the colors shift and the whole room is a lot bigger than you remember it. You might now see it, but your guest definitely will. 
Area rug size and shape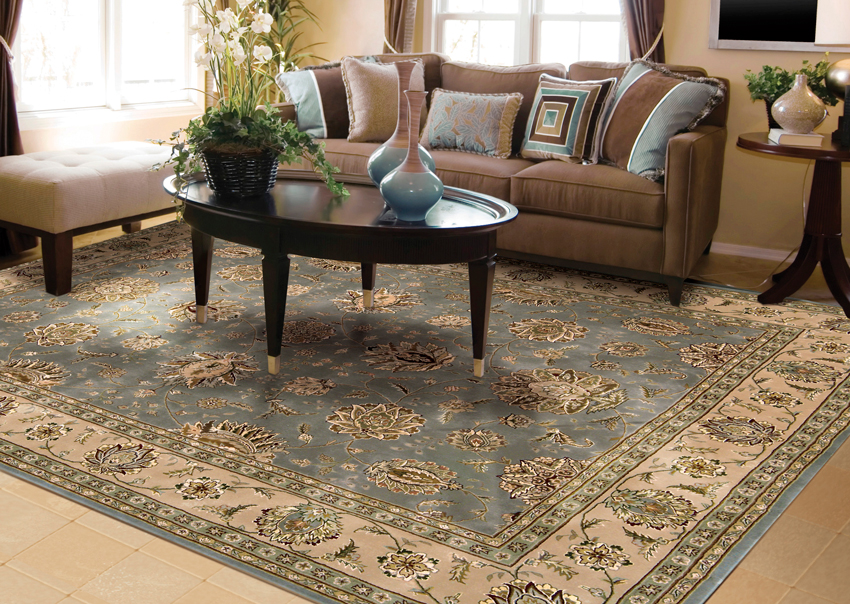 source: davidorientalrugs.com
The size of your rug completely depends on the size of your room. Smaller rooms require smaller area rugs. For the living room, it would be best to choose a rug that will cover the coffee table and the sofa, but not the cupboards and shelves. If you plan on covering the whole room, consider installing a wall-to-wall carpet and adding some nice area rugs on top of it.
The dining area should have a flat weave rug that can be easily maintained, and it should provide you and your guests with stability when you sit to dine. For the bedroom, you can either opt for runners on both sides of the bed or an area rug that will go under the bed, from one end to the other. 
There are different shapes of area rugs, starting from the classic ones: square, rectangle, circle, oval. If you want the rug to become the centerpiece of the room, adding an accent to it, then you can opt for a circle one. If you want to keep things simple, square and rectangle area rugs are your go-to's. But, apart from those normal shapes, you can purchase unordinary shapes that will bring some fun into your home. Egg-shaped, pear-shaped, asymmetrical area rugs are popular and widely used.
Layer it up
source: pinterest.com
Another great way to decorate your home is by combining carpets and area rugs. This is beneficial, especially during the winter. It offers you extra comfort and warmth, and the area rugs can be a great addition to the jolly season. Again, depending on your carpets you can choose different materials, shapes, sizes, and colors for your area rugs, just make sure they fit nicely. Even if you realize you've made a mistake, the area rug you've purchased can be a great addition to one of your other rooms. 
Area rugs are super easy to maintain, just vacuum them regularly, clean stains as soon as they occur, and avoid putting heavy furniture on top of them. Once you get bored of them, simply roll them up and store them away, until next time.