How to Prepare Your Home for Movers
28 January 2023
The Late Late Show's James Corden Lists LA Neocolonial Manse for $22 Million
2 February 2023
If you were to embark on a short ferry ride from Seattle, Washington, USA, you'd find yourself at Bainbridge Island—and you might be lucky enough to witness this Island Retreat home in Bainbridge!
All photos are courtesy of Coates Design Seattle Architects, who specialize in modern architecture and sustainable design.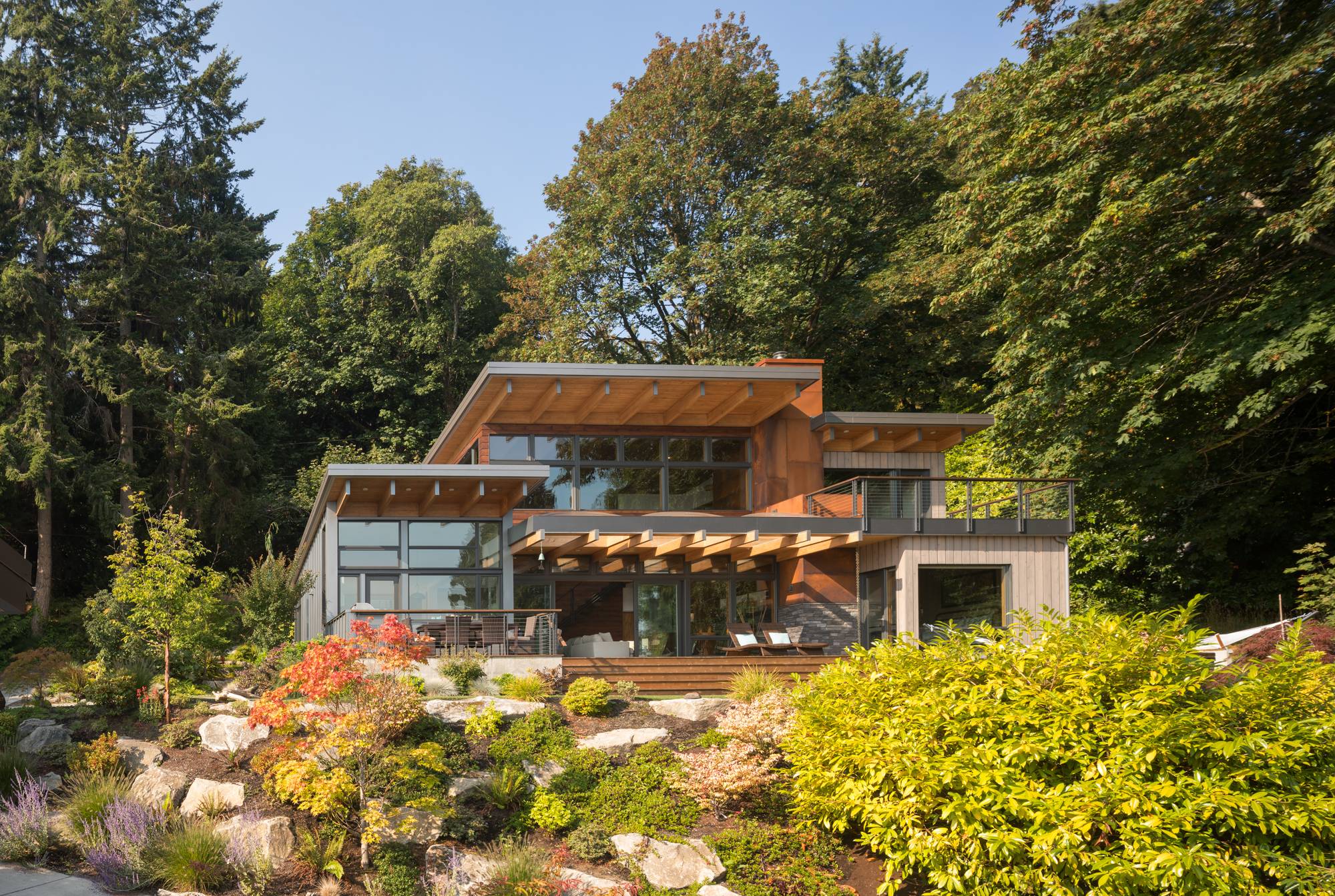 This hillside 2600-square-foot home is a two-bedroom retreat, on the same property as its sibling shoreline home. This waterfront property has been in the clients' family since the 1950s. The two siblings who acquired these matching homes developed them in conjunction with each other, intending to be able to use the homes for big family gatherings in the future since they're only 50 feet apart.. This Island Retreat (and it's sibling, Seaview Escape) is done in a Pacific Northwest style that's popular in the area.
The home features beautiful wood floors and an expansive two-story glazing that allows a view of the mountains from the upper balcony. The cantilevered wood "floating" stairs lead to a library that overlooks the double-height living and dining space on the main floor below. A stone mass wall with cortex panels provides the focal point of the living space. The wall also houses a fireplace and media center while providing separation from the master suite. In order to bring the coastal feeling indoors, beach glass and nautical light fixtures were used in the bathrooms.
When taking over these properties and piece of land, preserving the land was an important priority. The existing site topography was maintained to minimize earth disturbance on the steep slope, and the new homes were built on the existing footprint. 
The photos from this Pacific oasis do not disappoint!