Whatever you do or don't do with your style! Your therapy office, as well as your decor selection, play a vital role in creating a therapeutic environment. The way your office is decorated influences how your customers feel and provide a statement about you as a therapist. You don't have to be an expert or pay one to create a one-of-a-kind, inviting, and therapeutically appropriate ambiance.
All it takes is a little effort to make your therapist's office environment appealing to your clients. After all, if your space isn't pleasant, patients and customers won't feel comfortable enough to open up, and you won't be capable of taking care if you aren't happy in your place.
To help you set up your office space, here are some of the best therapist office decoration ideas!
Setting Up An Office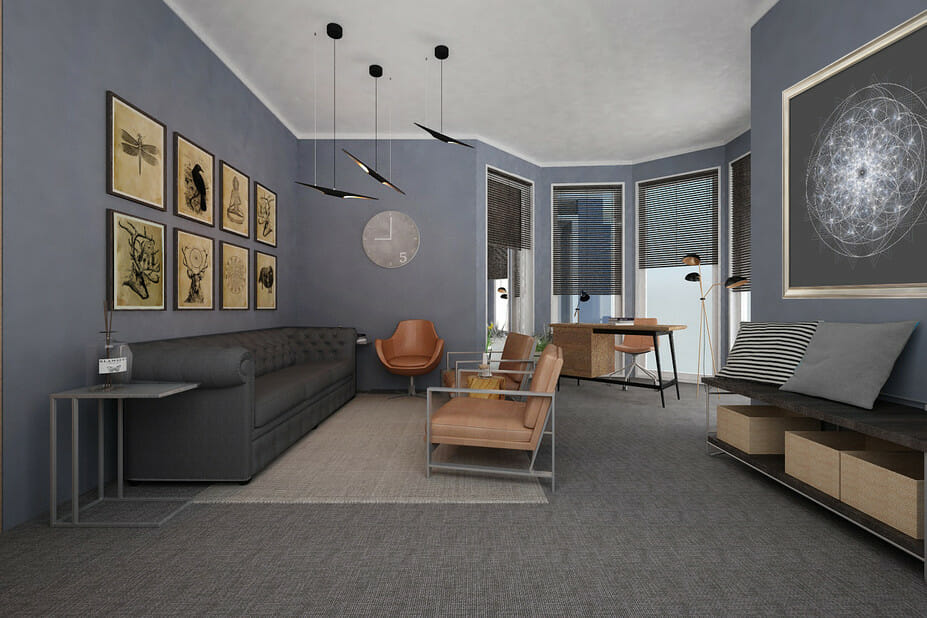 source: decorilla.com
When choosing your workplace space, consider the implications of shape and size. Are there a lot of little nooks, or is it more open with fewer barriers? Sitting in a small location may seem comforting to some, but it may cause claustrophobia in others. According to research, open spaces with high ceilings may be more favorable for emotional exploration.
However, a space that is excessively large might have an adverse influence on how people interact. This has the potential to deliberately prevent people from opening up throughout a session. Furthermore, a tiny office with huge windows overlooking a stunning view would have a very different effect than a larger office with limited windows.
Color Plays a Big Role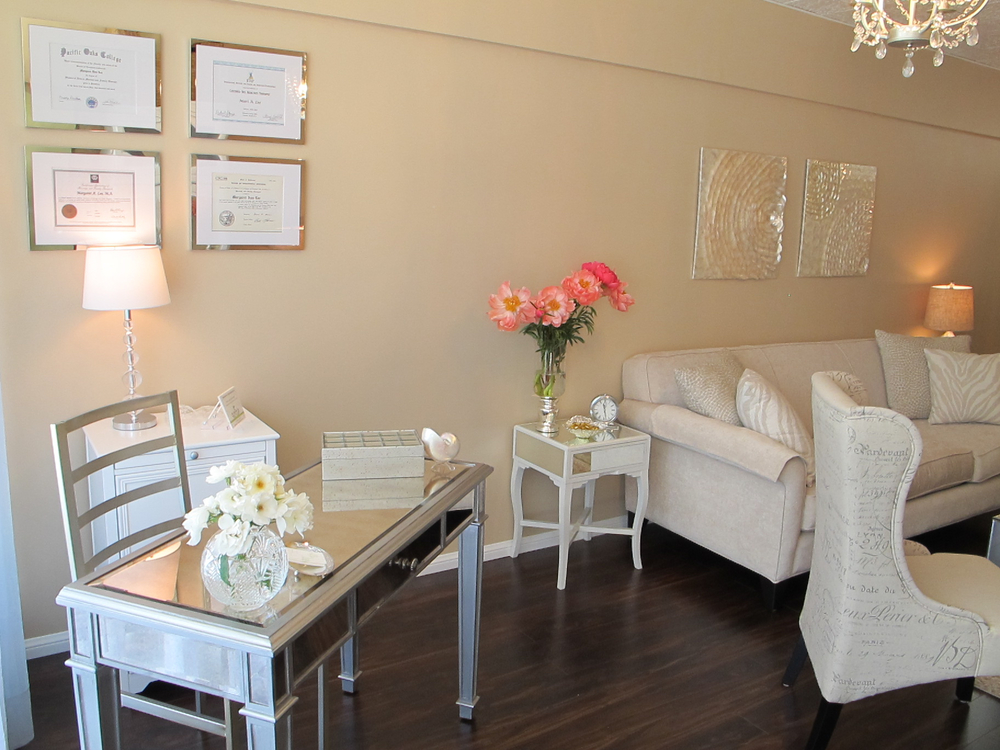 source: pinterest.com
Most persons who see a therapist have a problem that affects their well-being, anxiety, spiritual, and, in many cases, physical health. Choosing the proper color is key to establishing a surrounding that is suitable for constructive therapy.
Depending on the intensity of the color, people react differently. A strong yellow room, for example, will inspire a creative person, whilst a soft yellow room will comfort the individual. The four primary colors and their fundamental reactions are a good place to start when designing a therapist's office.
4 Primary Colors, Affect, and Reactions: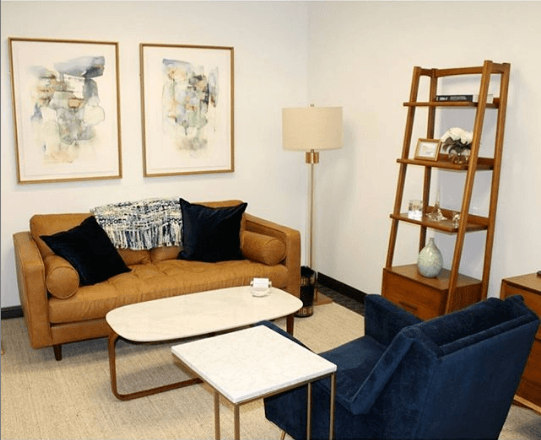 source: healermarketing.com
Red: Body- Physical exertion
Green: Emotions- Balance, calmness & reassuring
Blue: Mind- Boost productivity
Yellow: Creativity- Self-confidence
Tip: A good rule of thumb for therapist office design is to use a paler color effect, such as pale walls, for a calming and relaxing atmosphere. After that, use darker hues and other colors in your office space to create a modern therapist office look.
Office Furniture & Accessories Matters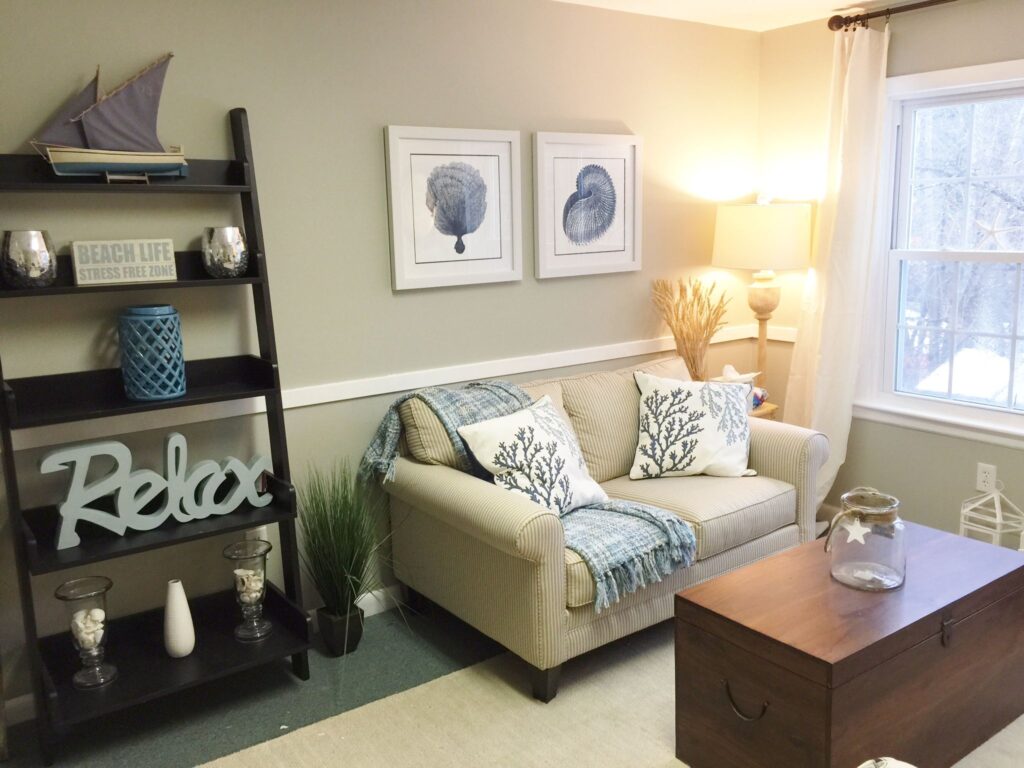 source: pinterest.com
The way you design the office and the additional decor things you employ as accent pieces are just as significant as the color, patterns, and textures. Your office design should elicit an instant and favorable reaction from clients. They should feel at ease and "at home" throughout their appointments.
The majority of therapists choose a sofa or a pair of chairs as their furnishings. This is very useful for couples and family counseling. For bigger families, an armchair might be a smart option for extra sitting.
Some therapists prefer separate sessions to group sessions and prefer to sit on a chair or sofa lounge. Group sessions will necessitate the use of furniture that can be readily stored or moved to form a circle.
Extra Tip:
Make your space more comfortable and textured with a rug.
An intrusive light should not be used.
Sound can help clients learn new ways to cope and relax.
Fresh flowers and plants add a special touch to any office.
Consider the chair's features and style.
Invest in a Fish Aquarium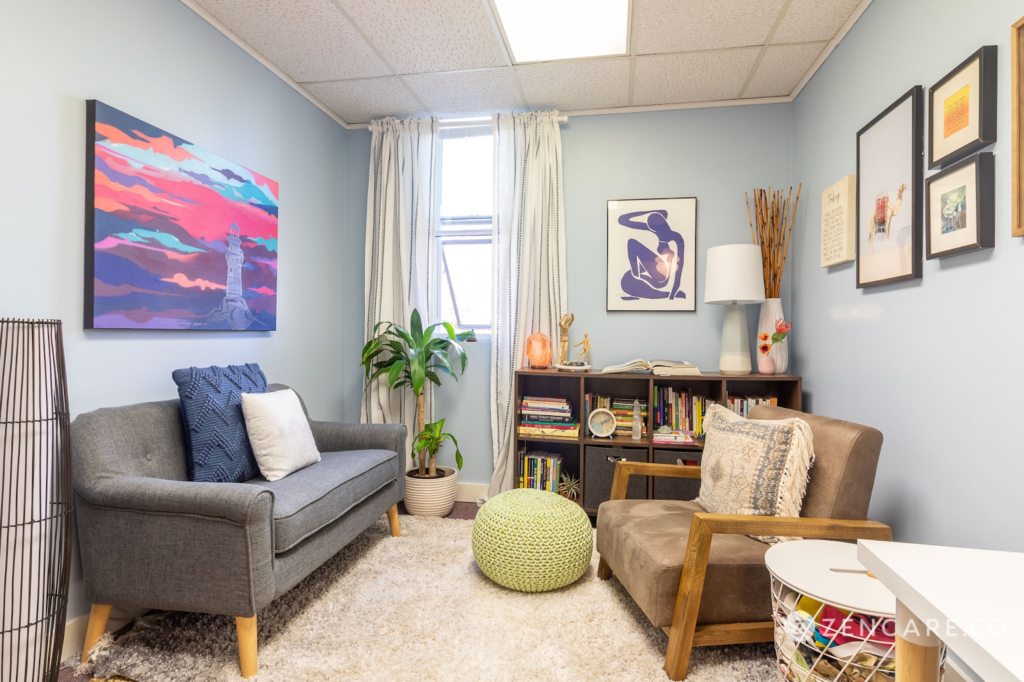 source: pinterest.com
To include some of the advantages of animal interaction in your practice, you do not need to perform animal-assisted therapy. A fish tank, for instance, can offer calming white noise as well as provide visitors with something nice to look at throughout your session.
According to several studies, watching fish can lower one's pulse rate and enhance one's mood. Consider perhaps adding a small fish tank will make the sort of therapy you perform more convenient. It may be beneficial to all if you have a tranquil environment inside your therapy practice.