Oriental rugs are arguably the best type of carpets, made from the finest yarns such as silk, wool, and cotton. They are not less than incredible artwork that changes the whole look of your home. Their intricate designs require multiple years of hard work, making them stand out from others. In this guide, we are covering everything you should know about them before buying. Without further ado, let's dig in.
History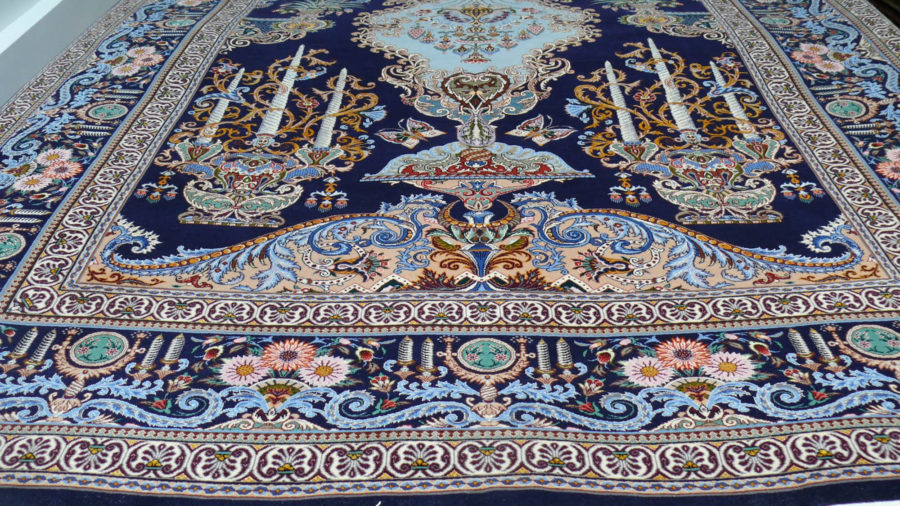 source: gentlemansgazette.com
Whenever the collectors think about oriental rugs' origin, Persia (modern-day Iran) is the first name popping in their mind. It is because the oldest rug in the world was found there about 2500 years ago. Also, many century-old carpets are made in Georgia, Armenia, Turkey, and a couple of Asian countries. However, the creation of these rugs isn't limited to those places now. Skill weavers of China, Caucasia, Tibet, Afghanistan, Pakistan, India, and many more countries are hand-crafting beautiful rugs.
Designs
Numerous rug styles are available worldwide, such as Persian, Agra, Kashan, Mahal, Heriz, Bijar, Bokhara, Kazak, Nepali, Serapi, etc. You can easily guess their origin at a glance. They look very different because the weavers usually create designs inspired by their own culture. Even the knot style, knot density, color combination are done uniquely.
Price
Pricing of oriental rugs ranges from hundreds to millions of dollars. It depends on the designs, yarns, craftsmanship, working hours, size, the number of hand knots, and other factors. As you can assume, rugs made by expert craftspeople using premium-grade elements are expensive. Hand-made pieces are costly because they take months to years where similar machine-made alternatives can be produced within days.
The more knots they have, the smoother their texture will be and the higher amount you've to spend. Since Persian ones include intricate designs of 50 to thousand knots per inch, they cost way more than regular ones. Besides, if you want to purchase antique pieces, they might cost a fortune. There are also many cheaper options, but obviously, you can not expect something extraordinary from them.
How do you identify an authentic oriental rug?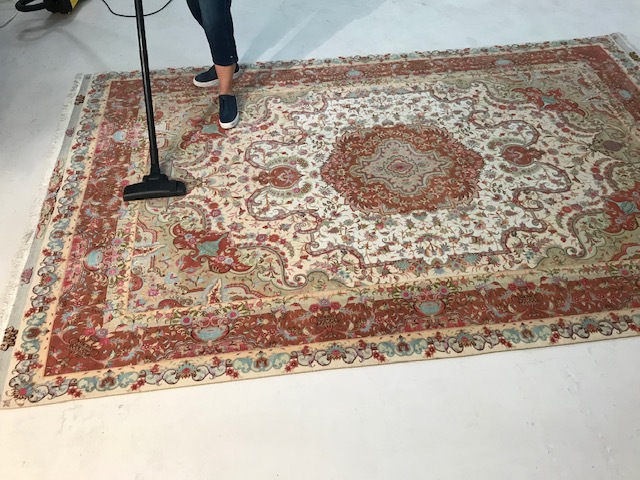 source: catalinarug.com
The demand for oriental rugs is pretty high, and supply is comparatively low. Some suppliers take advantage of this situation by selling counterfeits saying they are real. Those fake units are created using unqualified ingredients yet look exactly like an authentic rug. Experienced collectors can identify the replicas by simply looking at them or examining the texture. Unfortunately, it isn't possible for newbies.
So, it is mandatory to check the hallmarks even if you're buying from a reputed store. Don't trust any dealers who promise you high-quality rugs at a very cheap rate. If possible, bring an expert with you. For online orders or unseen purchases, look over the provider's reputation. Check the previous records, buyers' feedback, and references. Also, make a deal that he has to give you a full refund if his product lacks authenticity.
Where can you find oriental rugs?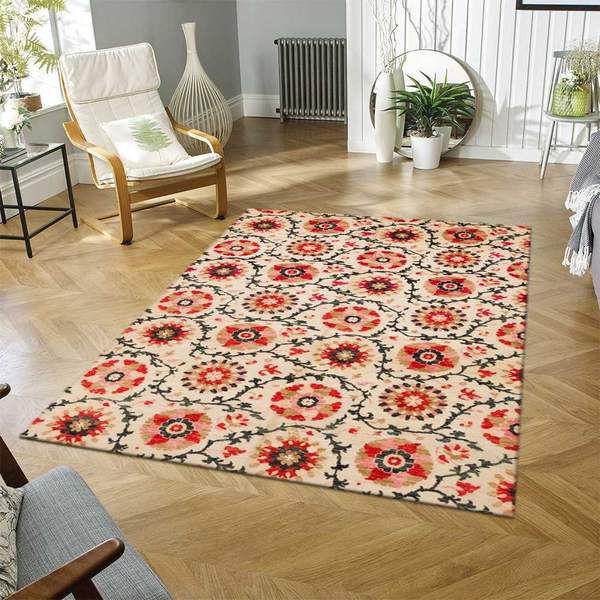 source: shopify.com
You can easily find cheap replicas rugs in a local store or a fair. Contrarily, if you are looking for high-quality, authentic, oriental rugs, you can try trustworthy online retailers like Rug Source. Oriental rugs are one of the great authentic rugs that you can find in Rug Source's great selection, and they also have a variety of antique, contemporary,  hand-made collections. If you don't want to buy online, contact a qualified rug broker instead. You can also go to reputed auction houses to bid on antiques. A few specialty rug stores or home boutiques sometimes keep a stock of original items. We don't recommend going there unless you have the expertise to differentiate between real and fake.
Maintenance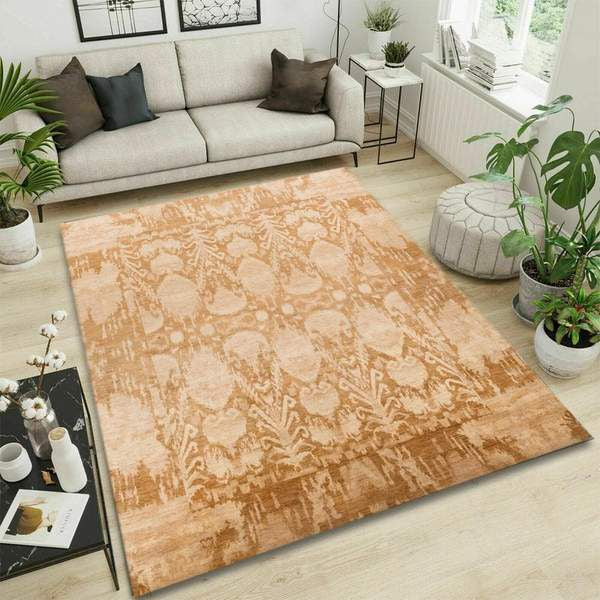 source: shopify.com
Valuable oriental carpeting needs additional care as they are highly susceptible to damage. Even occasional sun exposure can fade their color and damage the yarn permanently. We know many people have no other choice than to place the rug in a sunny room. In this case, you can apply a UV protective layer all over the windows. Plus, you have to keep them clean always. Avoid vacuuming every day or every alternative day; once a week is fine. Don't let any spills sit on the carpet for a long time. Wash them off as soon as possible with distilled water and a soft cloth. Never use any carpet cleaner or other harsh chemicals.