Many people nowadays are deciding to make sustainable design a priority on their next home search. If this includes you, you should know that there is much more to a sustainable design than energy efficiency and the type of materials being used in a property's construction. If you want your home to be as sustainable as possible, you will need to educate yourself on what sustainability is exactly first. Here is The Architecture Designs quick guide to sustainable interior home design all first home buyers should follow.
What is Sustainable Design?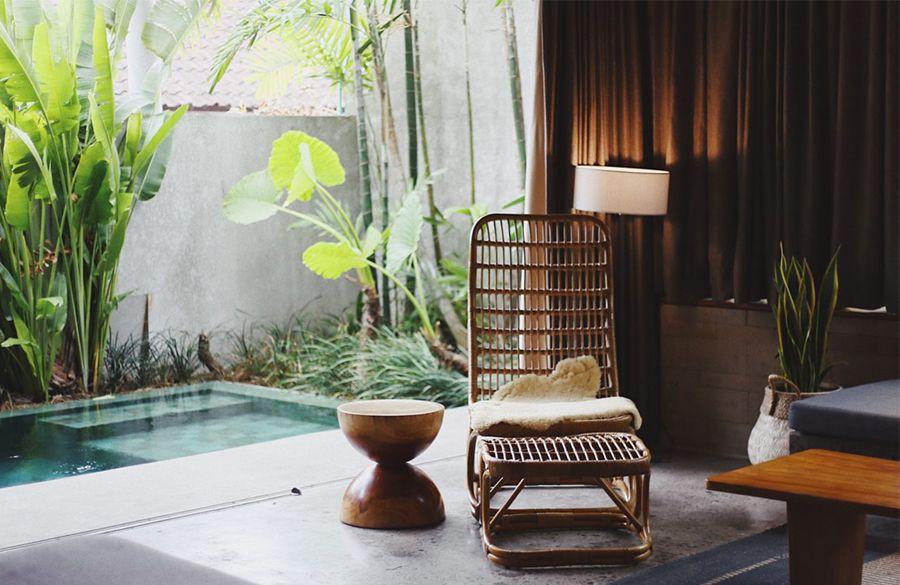 source: re-thinkingthefuture.com
A lot of people associate sustainable design with the environment. However, sustainable design is also about the home's inhabitants. A sustainably designed home supports its residents and their community and gives them a healthy space to live in. This is why things like air quality and ventilation are so central to sustainable house design.
The goal of sustainable design is to minimise waste and the use of non-renewable resources and materials, improve health and comfort, and reduce the impact house's design and construction has on the environment. It's also about protecting water sources and improving the well-being of people in and around the house. Reducing the amount of energy and resources spent in maintaining a house is part of sustainable design as well.
Sustainability is about looking into the future too. This can be done by choosing materials that will not only last longer, but still be in demand 10, 20, or 30 years from now. This is why looking at coming trends in terms of sustainable materials should also be a priority when looking at properties.
Why is Sustainable Interior Design So Important?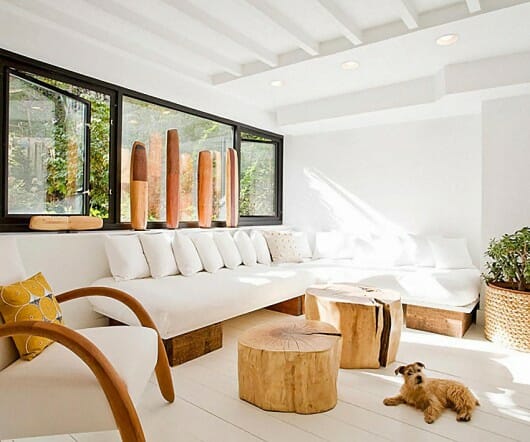 source: decorilla.com
Sustainable interior design is important if you want to limit your house's environmental footprint. But it's also essential if you want a happy and healthy household. 
Recent research has found that the average Brit spends around 90% of their days indoors, and not everyone knows this, but indoor air is much more polluted than outside air on average. It has been found that indoor air quality is at least three times worse than outdoor pollution in most cases. This is why sustainable interior design practices that aim at improving air quality should be a priority for all home buyers.
Sustainable home design matters when it comes to selling a property too. One study found that 95% of all UK residents would be ready to put a premium on a house that has been sustainably built and that it is one of their main criteria when choosing a home. So, if you don't want to have issues selling your property in the future and want it to maintain its value, going for a sustainable home is a good option.
What to Look for when Searching for a Sustainably Designed Home
source: medium.com
When looking at a home, one of the first things you should look at is its energy consumption. Things like smart lighting and thermostats are all good, but you have to look at how the house uses natural sources of energy as well.
Windows that cannot transform sunlight into heat but are also positioned to provide as much visibility and energy are also a must. This is why homes with south-facing windows should be privileged. They also have to be properly insulated and constructed to limit energy waste. 
When it comes to ventilation, look for technology like mechanical ventilation with heat recovery. You should also look at water conservation. Look for things like low-flow toilets, showerheads, sinks, and sprinklers. Also look at what type of system is in place for hot water production. If you are a small household and have limited hot water needs, then something like a tankless water heater could increase your home's energy efficiency by as much as 14%.
Why Building Could Be a Better Option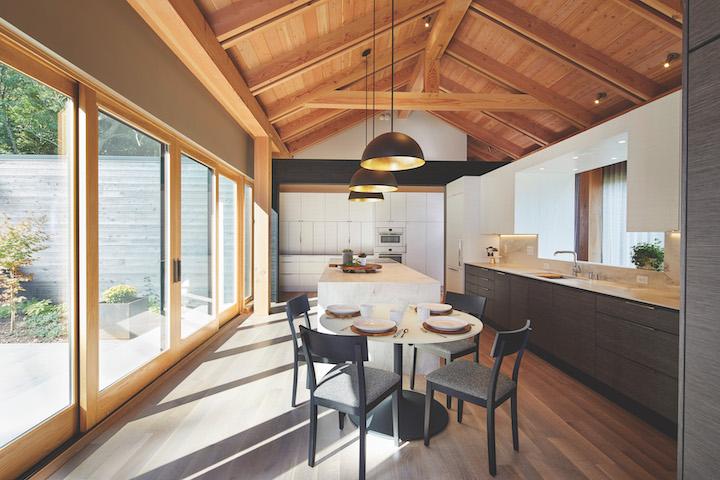 source: furniturelightingdecor.com
Before you buy a property, however, you should consider buying a lot and developing on it. You could decide to buy a lot close to where your materials are sourced, for instance. You could also have the house built with all the features you want and get advice from your builder as to which materials are likely to be in demand in the future.
If this is something that interests you, we suggest you check out Matthew James Mercieca Design Architects. Going with a new build will allow you to get all the latest features and a more sustainable home than pretty much anything you'll find on the pre-owned market.
As you can see, sustainability is about much more than installing energy-efficient fixtures and using recycled materials. So, before you start the search for your new property, know what sustainability is and isn't so you don't end up buying a home that is only sustainable on the surface.