For many, the dining table doesn't feel complete without a centerpiece. With so many simple and easy DIY ideas, anyone can make an attention-grabbing seasonal piece that elevates the atmosphere. You don't need to have crafty skills or spend much money, either. In this post, we share an abundance of spring centerpiece inspiration to motivate you for your next project!
Floral spring centerpiece
When spring comes, flower blooms will start to gain their full potential. The gorgeous colors and delicate petals will add vibrance to your table, recreating the expensive restaurant experience in the comfort of your home. With lots of beautiful roses, tulips, peonies, daffodils, and poppies to choose from, making your arrangement is straightforward. 
When assembling nicely curated displays, consider the rule of three. This well-kept designers' secret is the key to creating appealing vignettes. Add three vases that vary in size for a dose of dimension, and fill them with spring's best blooms. Don't forget to anchor the setting with a decorative tray.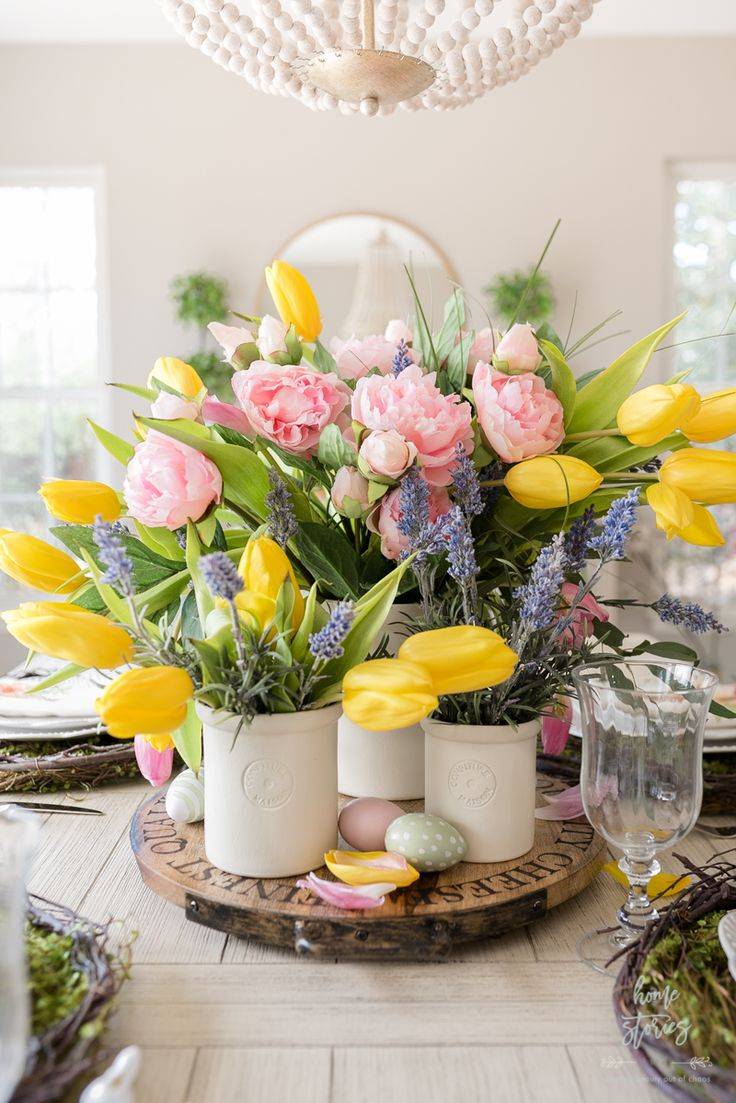 If you don't have enough time for styling, place the flowers in a colorful pitcher. The hot pink peonies and turquoise pitcher make a vibrant statement on this dining table.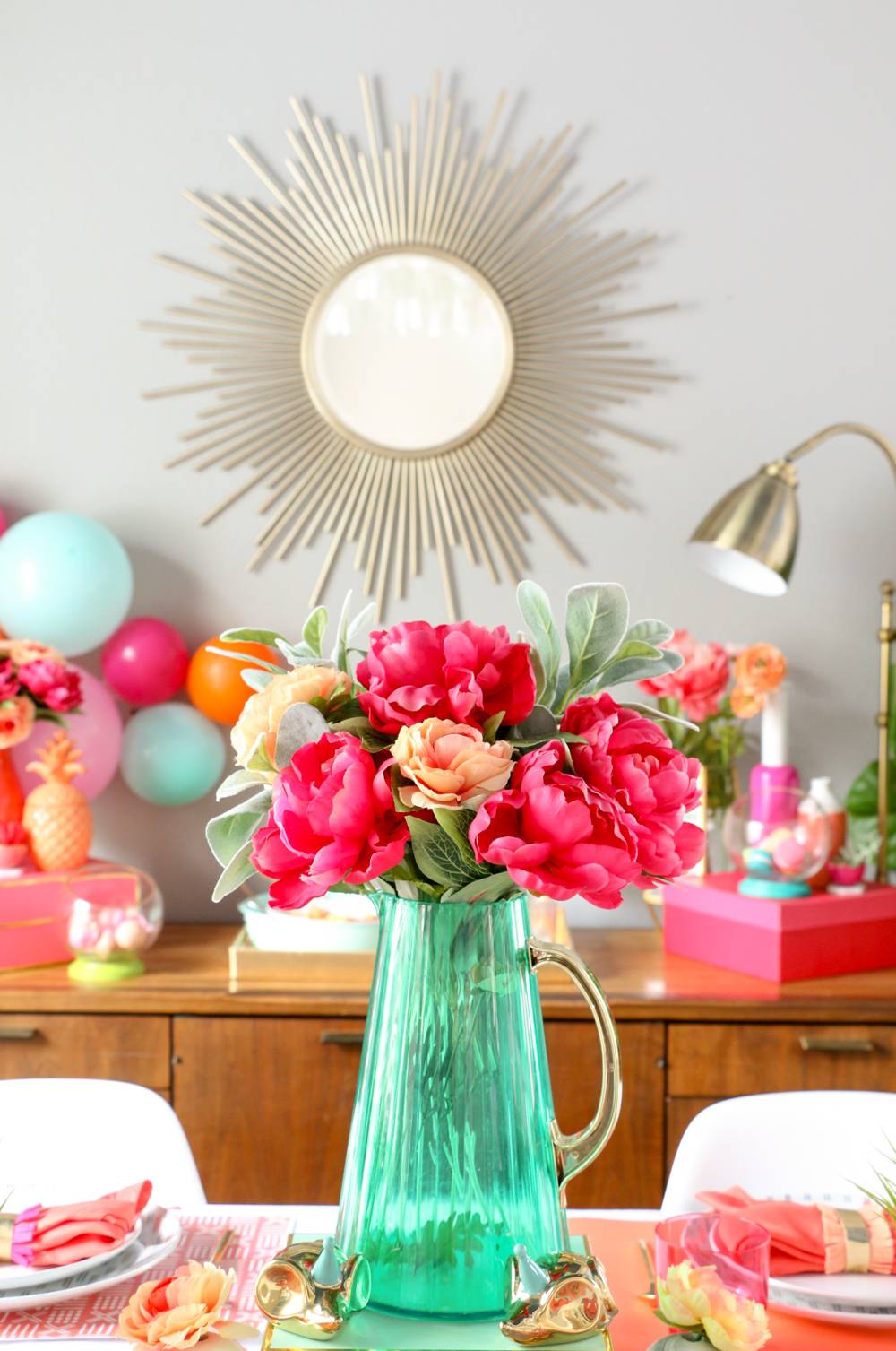 Even those cheap dollar store vases can be turned into a gorgeous centerpiece that turns heads. Cover the vase with branches and secure them with twine rope. Despite being very simple, the charming arrangement will bring an organic feel to the table.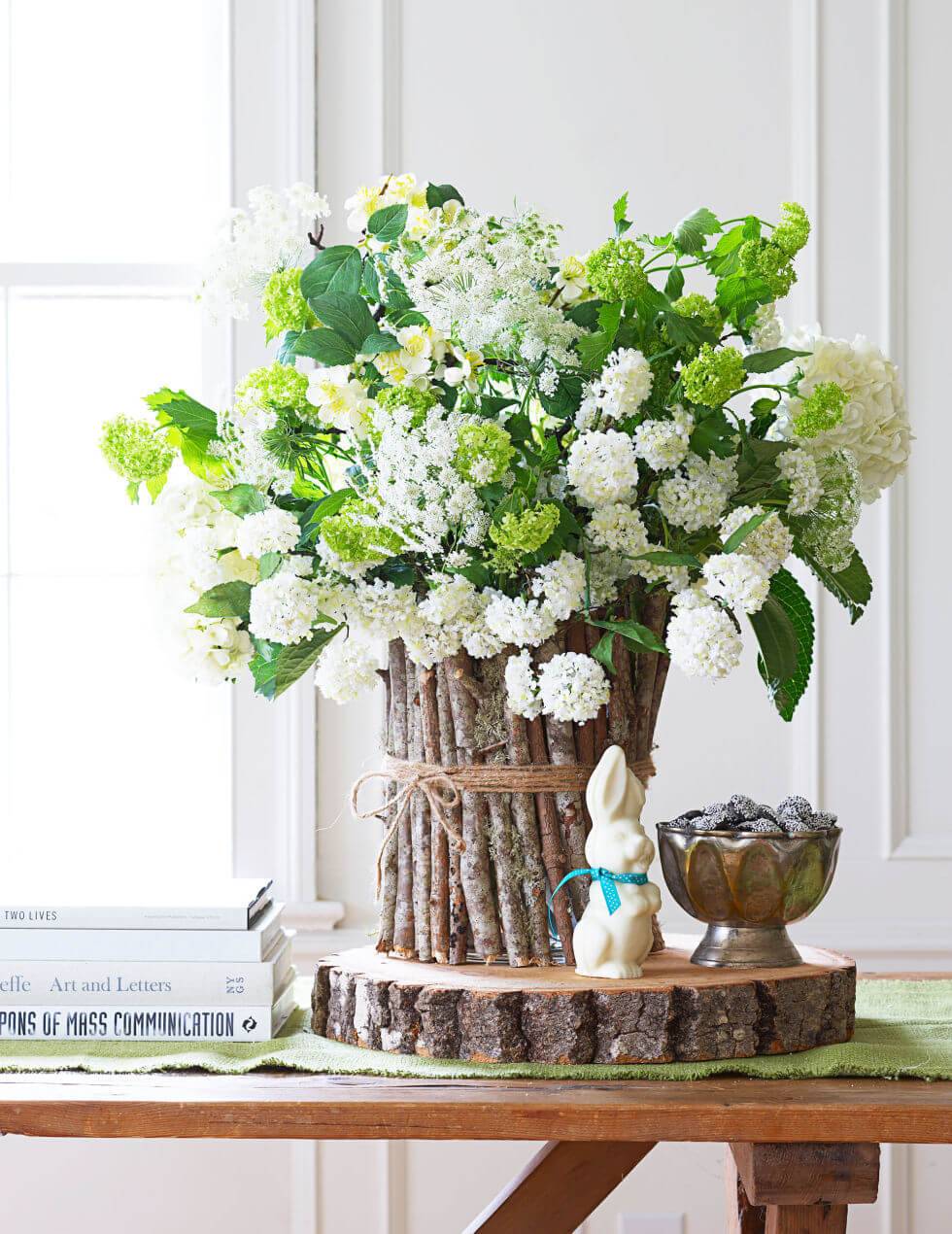 Vegetable centerpiece
If you want to get creative and wow your guests, try implementing vegetables in the centerpiece. The vibrant colors will add playfulness to the design without costing much. A cabbage centerpiece adorned with flowers is the ideal representation of spring. The green vegetable is contrasted with magenta blooms for the ultimate visual touch.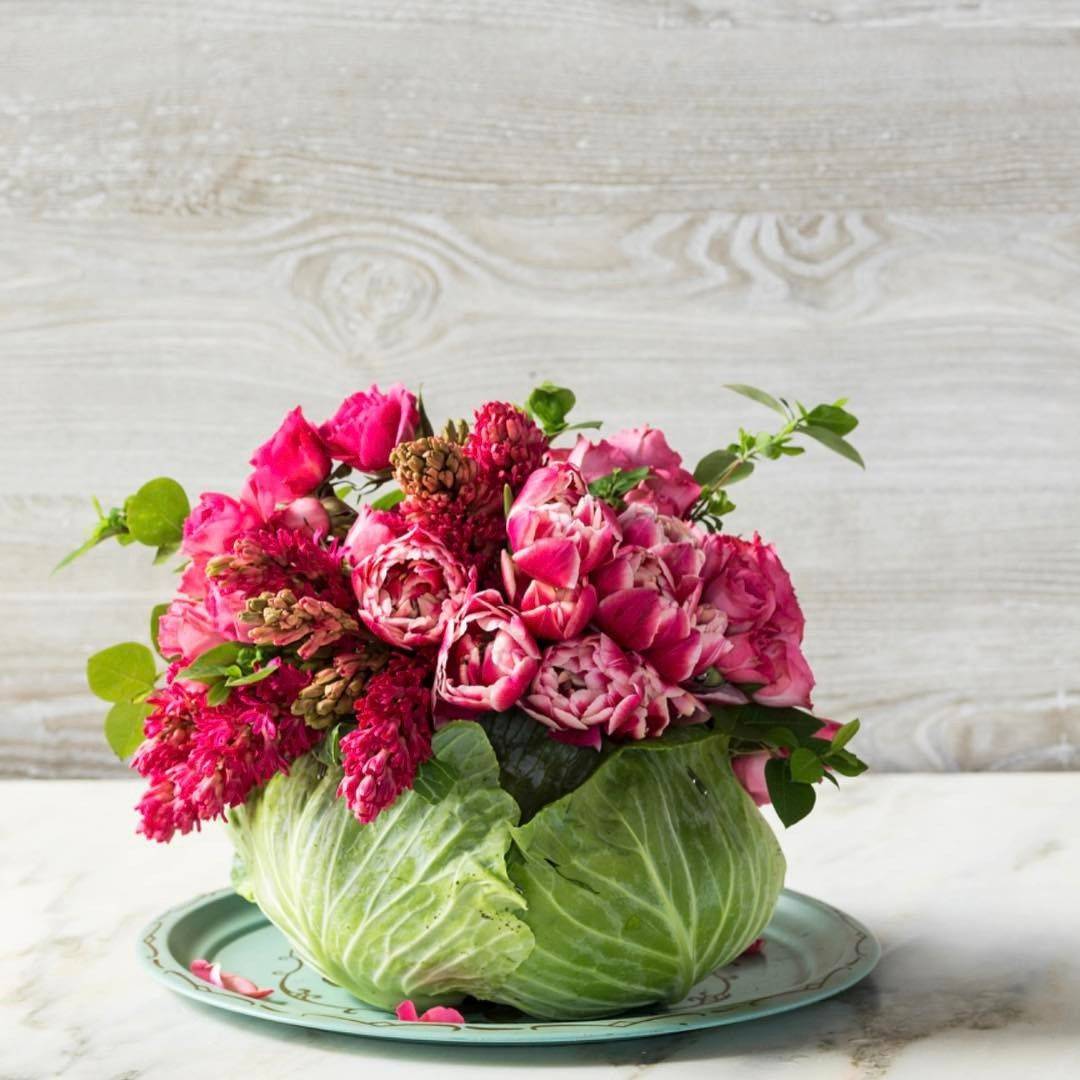 This gorgeous centerpiece features a nicely curated combination of flowers and vegetables that fits the warm color scheme. While the carrots are the main attention point, the bouquet comes with Brussel sprouts and radishes for a decorative touch.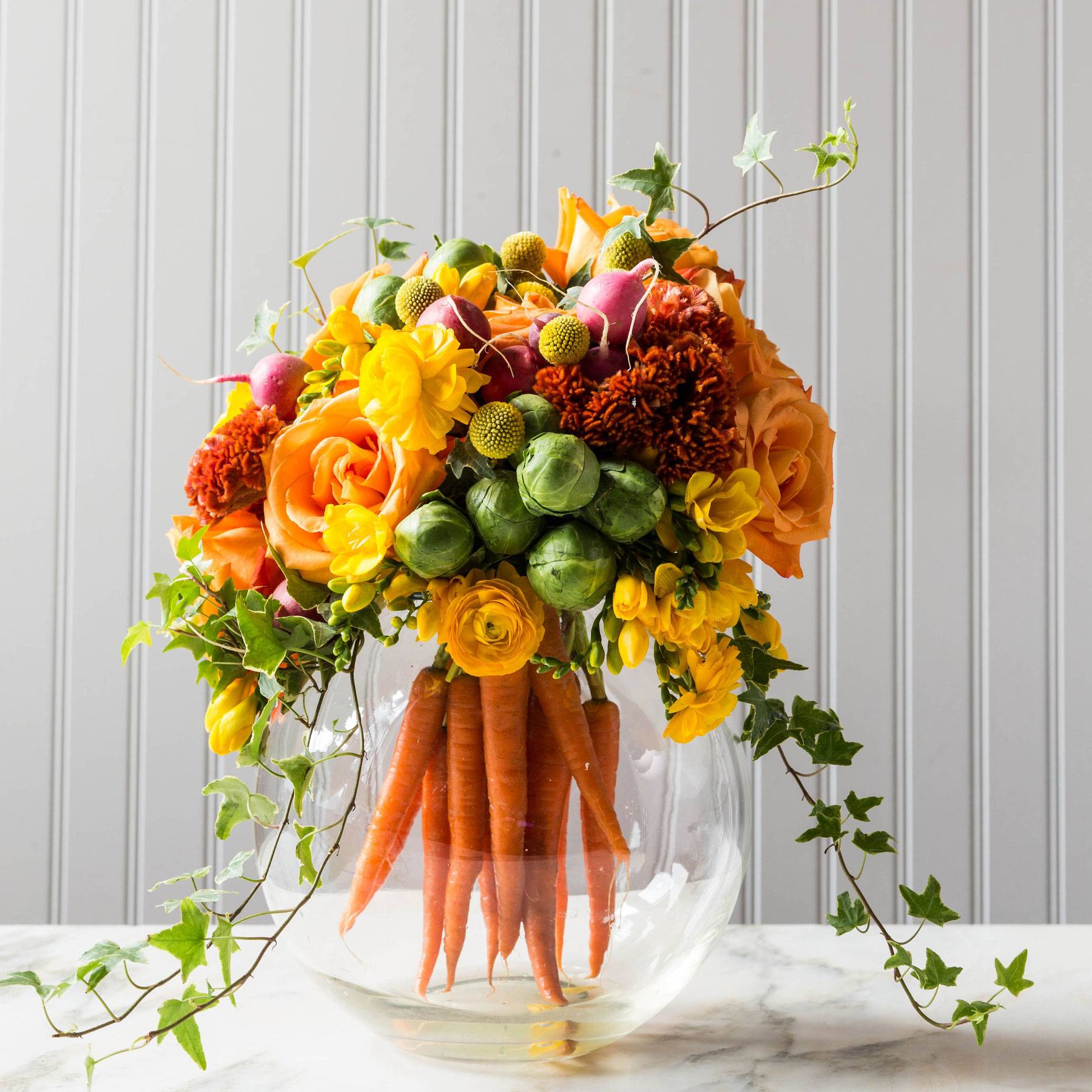 Succulent spring centerpiece
Succulents grow fast and are easy to propagate, so you can use them to create a bold centerpiece. We love how they mix various types of succulents to add a visual touch to this arrangement, while the tiered tray makes a lovely statement. Or, add the succulents to a lantern to make them stand out.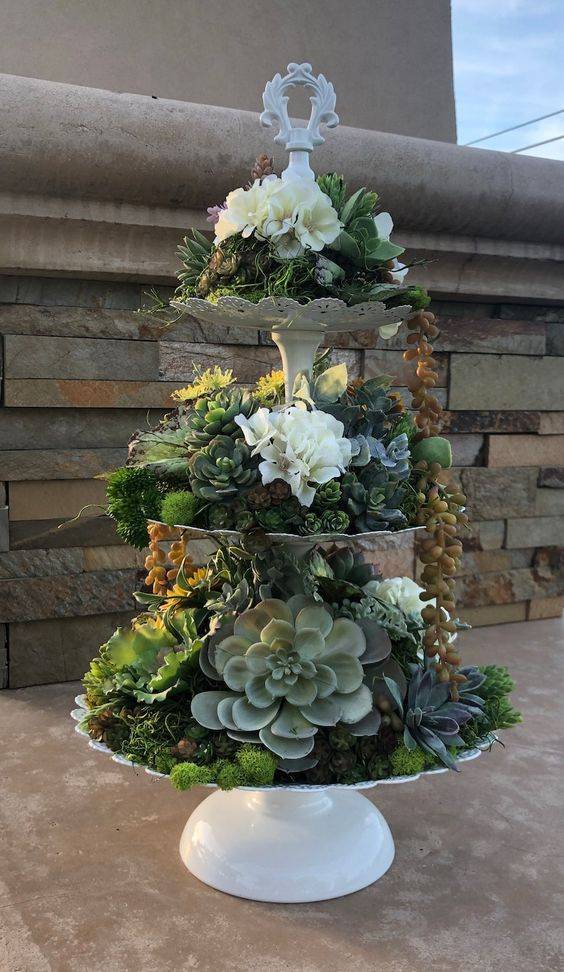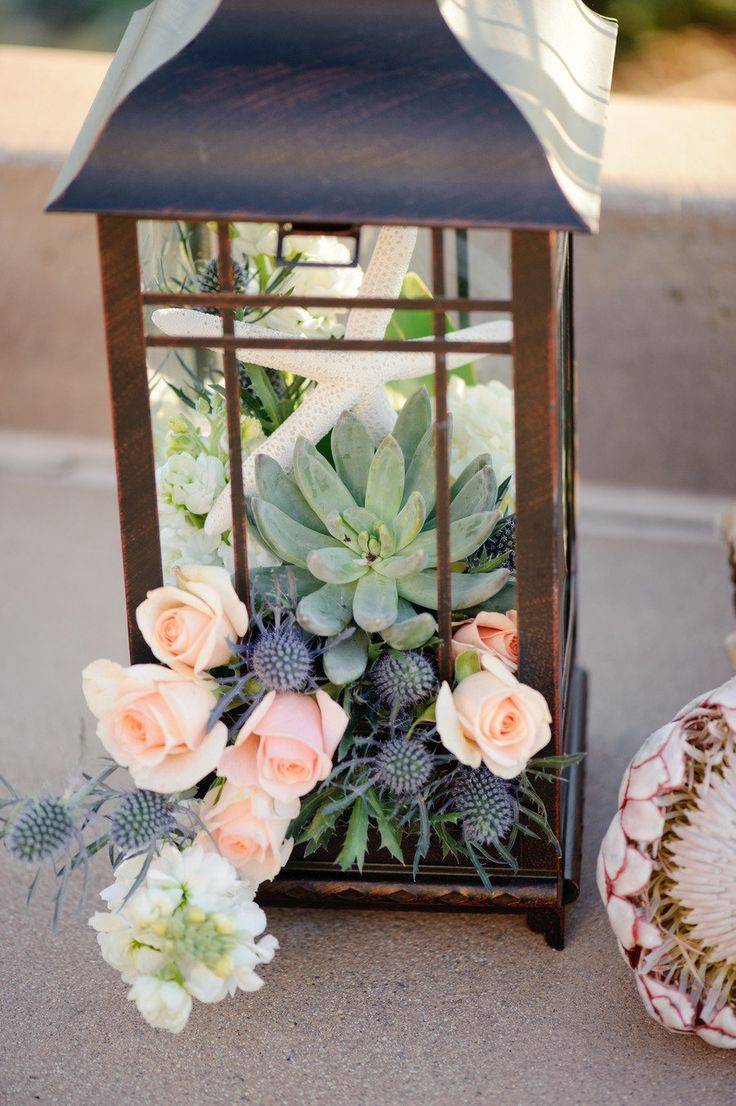 Easter Egg tree centerpiece
An Easter egg tree centerpiece is an attractive way to bring the festive feel to the table. The simplest way to make an Easter egg tree is to collect branches and display them in a vase. Then, use your creative skills to decorate the tree with eggs. However, feel free to customize your arrangement and add features that match your style. A metal bucket decorated with a burlap bow is an ideal fit for rustic and farmhouse styles. 
The bright color scheme features pastel blue and white for freshness. The Easter eggs are hung on a special stand.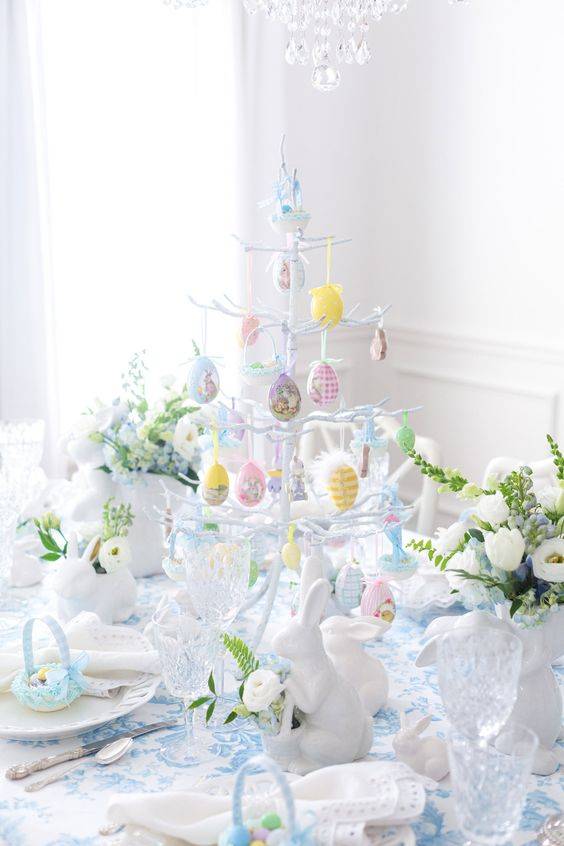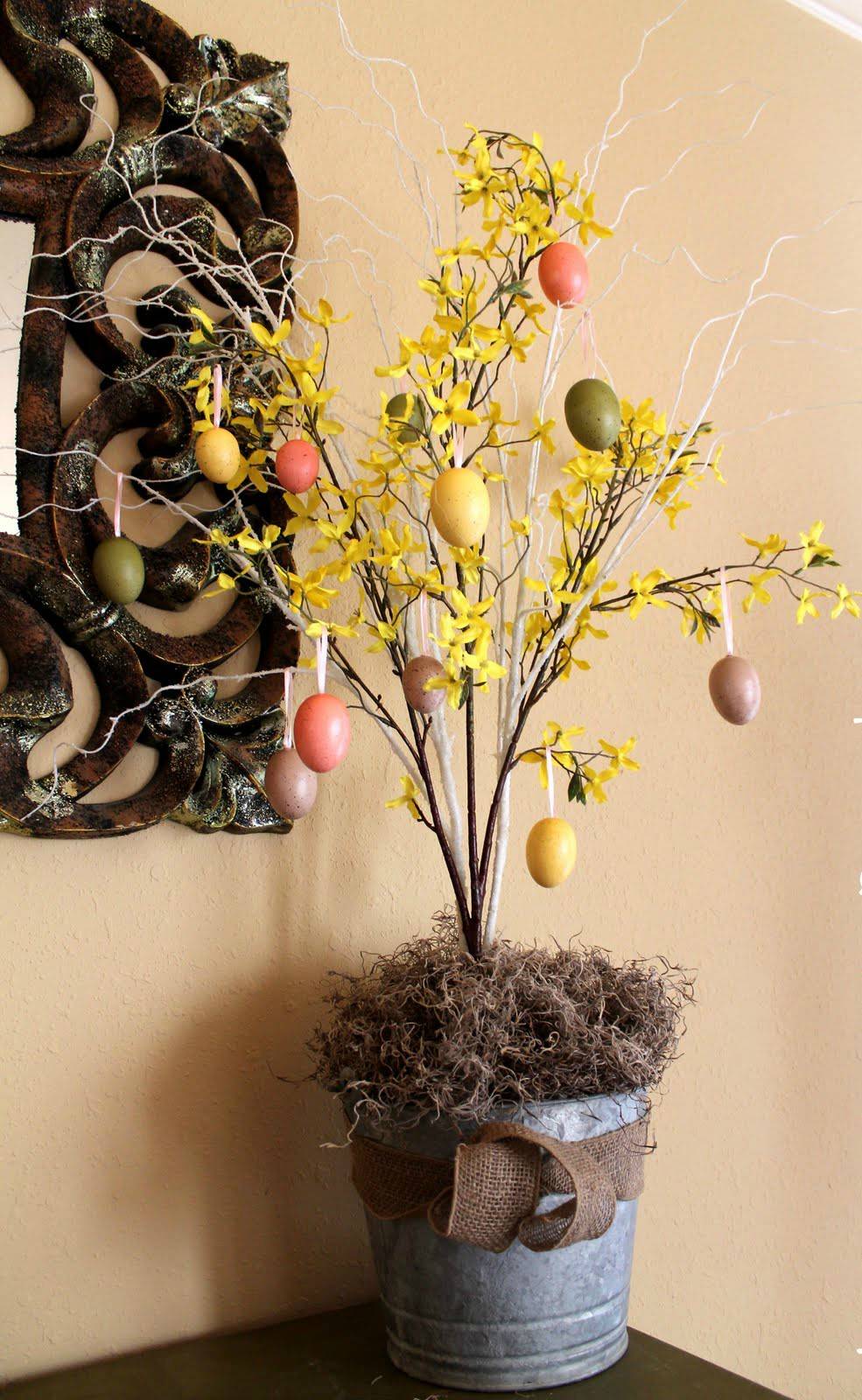 Bunny centerpiece
Bunnies perfectly match the spring theme while adding charm to your dining table. For a visually pleasing arrangement, add bunny statues in different sizes. 
Or, you can display the figure on a cake stand to highlight it. We love how the hanging easter egg wreath anchors the centerpiece and adds dimension to the decor.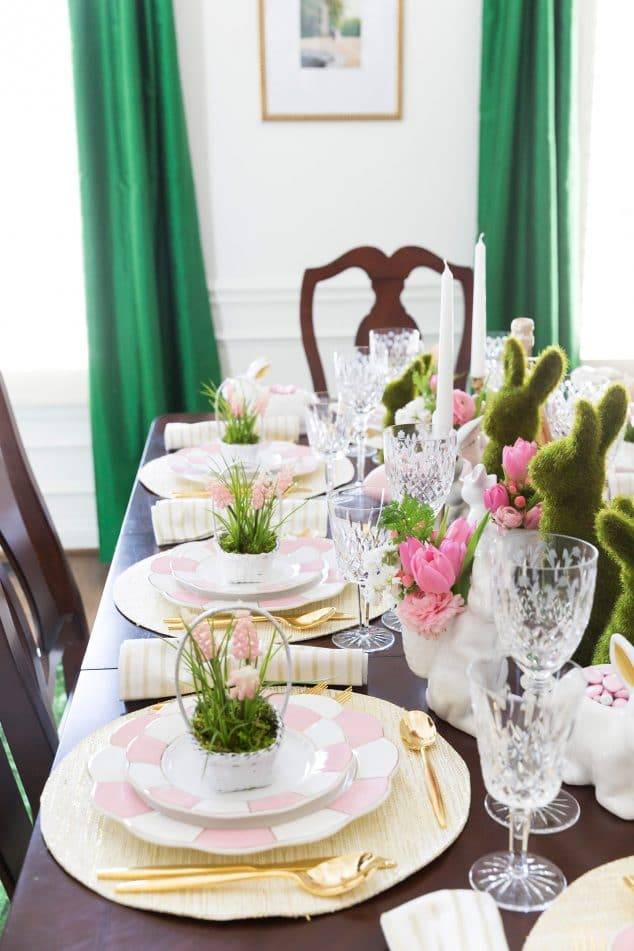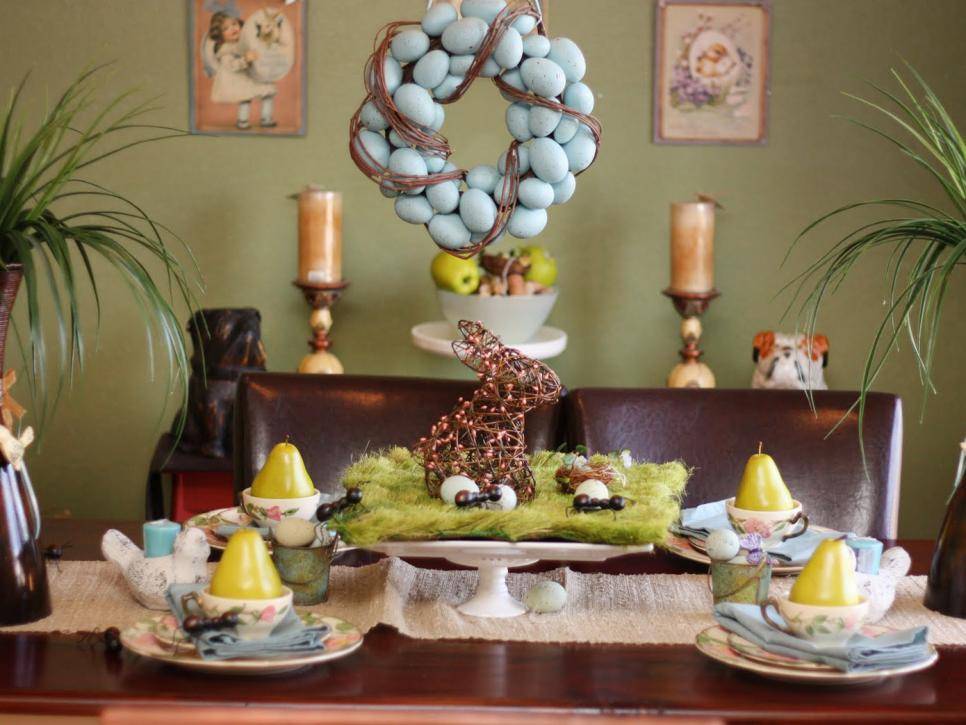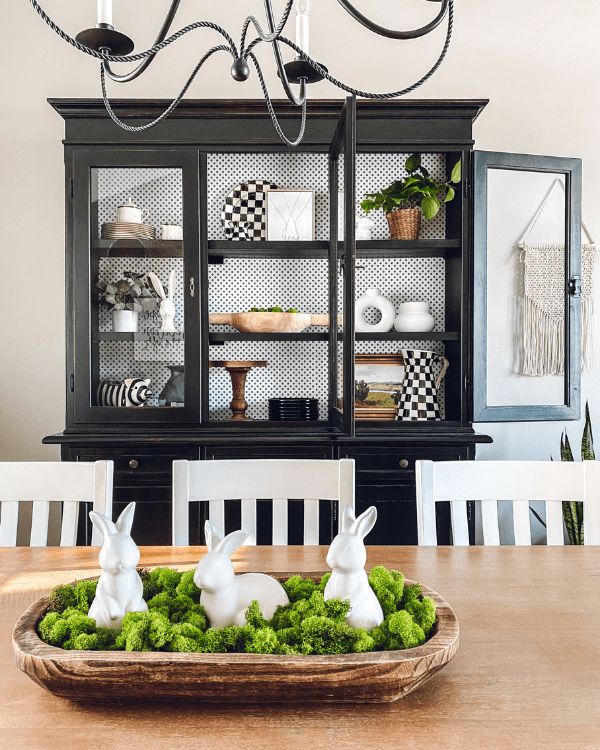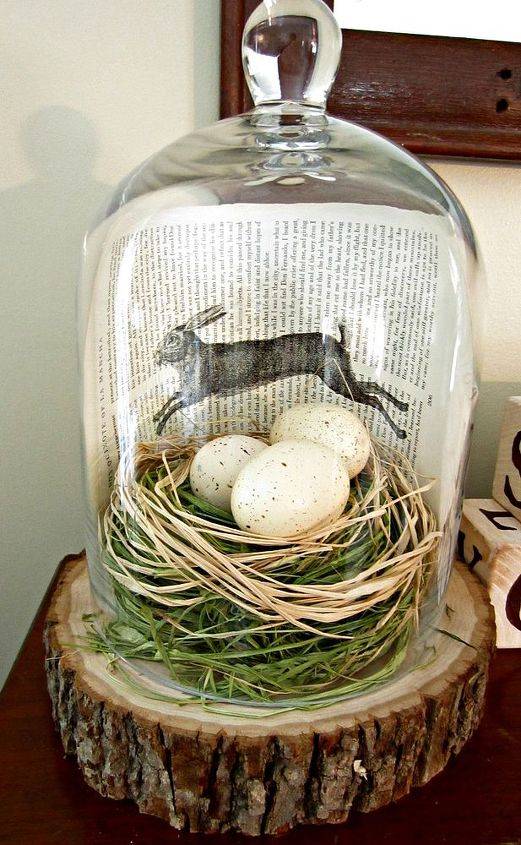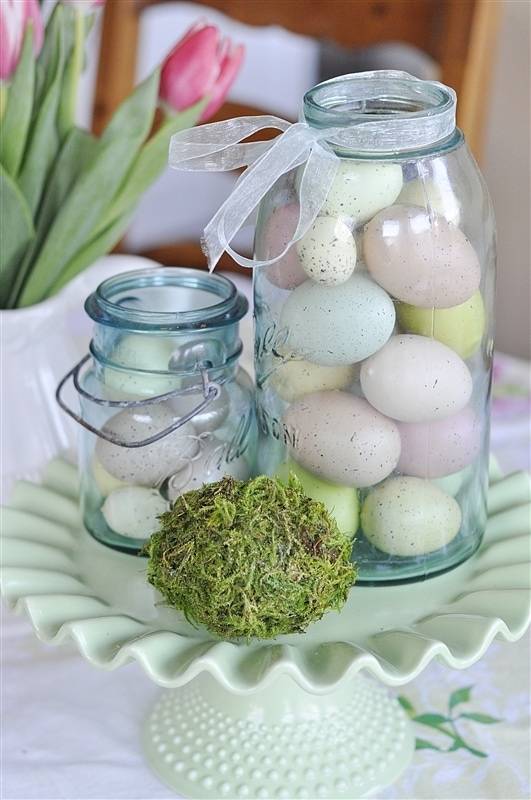 Wheatgrass centerpiece
Wheatgrass will bring your decor to life with its fresh color. Growing yours is very simple, and you can enhance your entertainment table with style. Complement the wheatgrass with candles, flowers, or Easter decor for a cheerful spring vibe.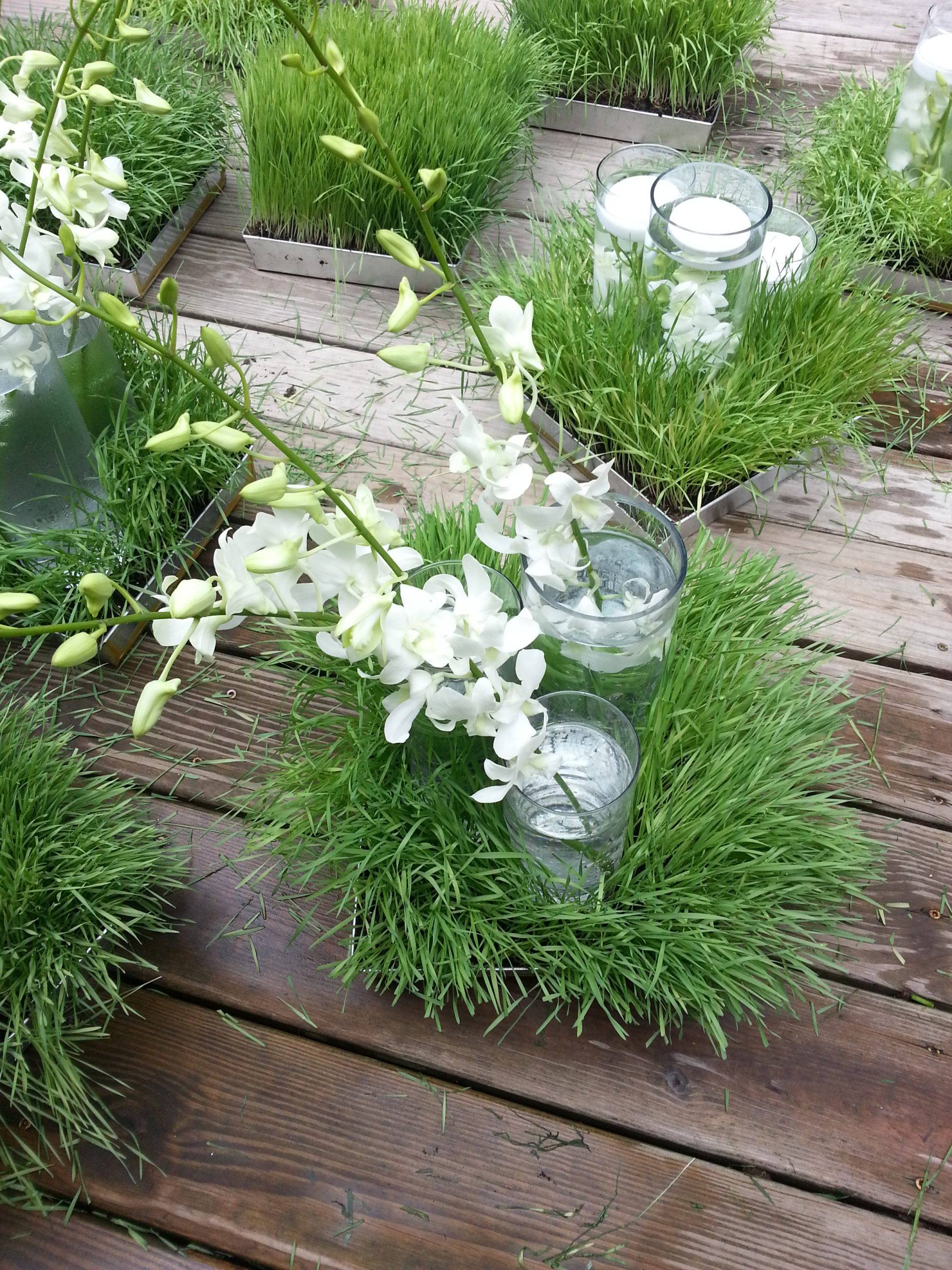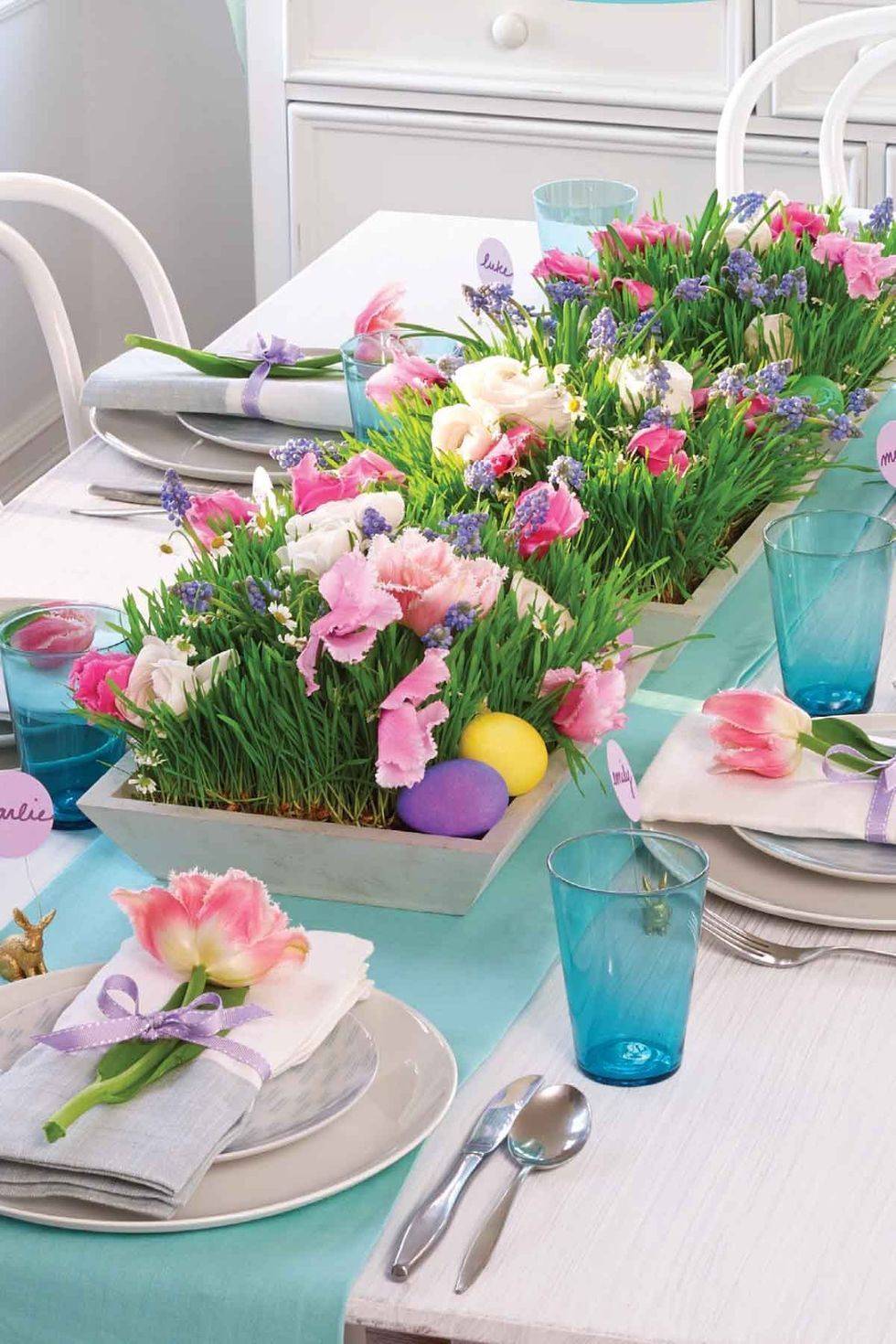 Citrus centerpiece
As the entertainment season transitions to summer, citrus centerpieces will make a gorgeous statement. The fresh colors that range from yellow and orange to green are ideal for parties, gatherings, and celebrations. 
Displaying clementines in wooden crates is just one of the great ways to decorate the spring and summer table. You can complement the arrangement with flowers for extra visual touch. Or, you can make a table runner using a mix of blooms, oranges, grapefruits, and limes.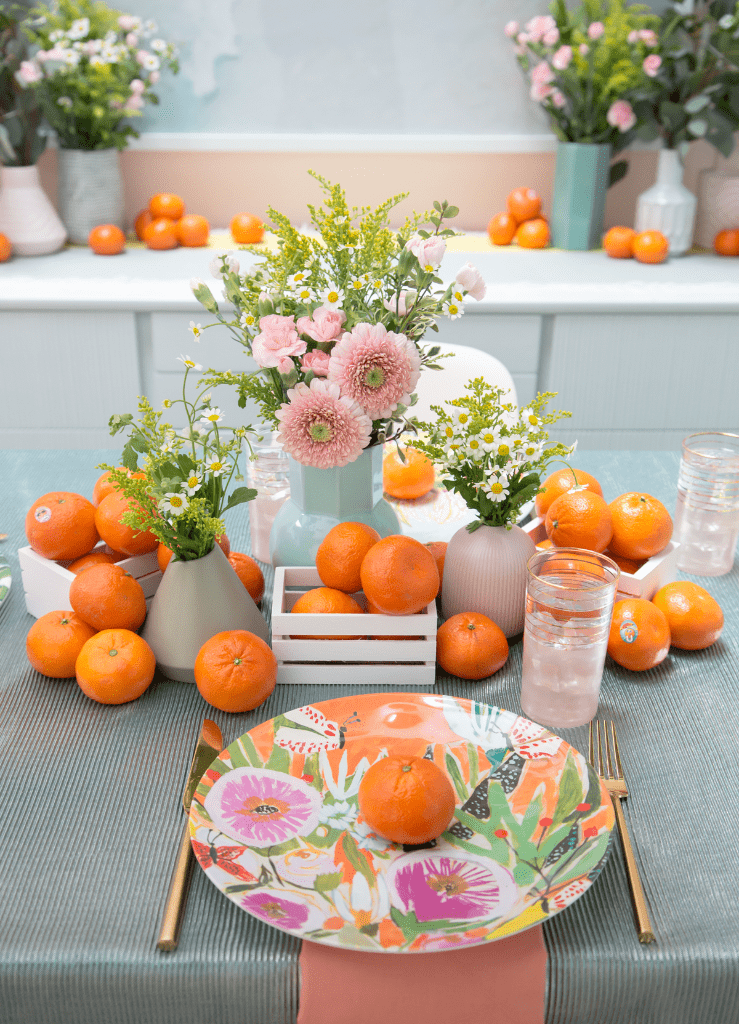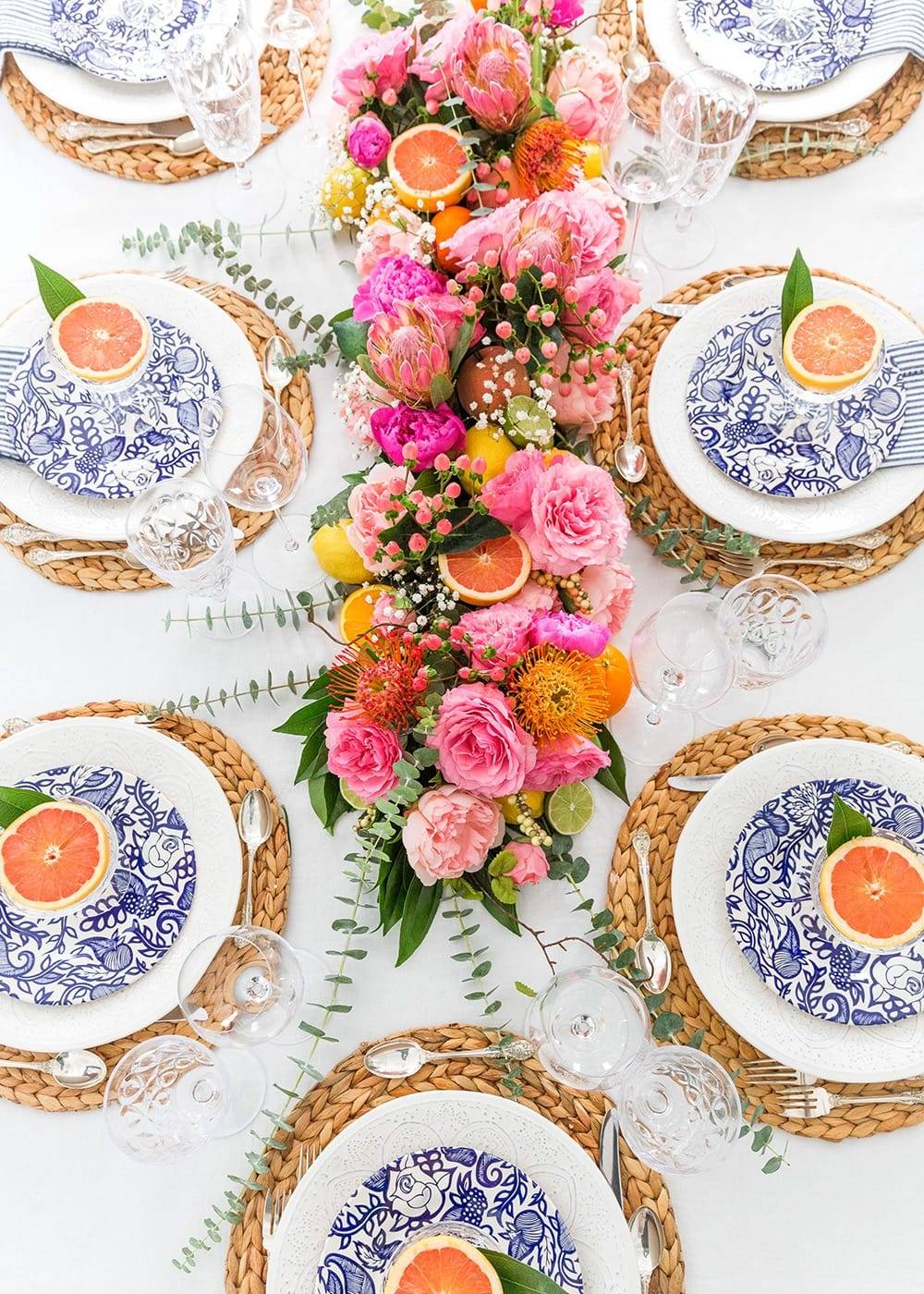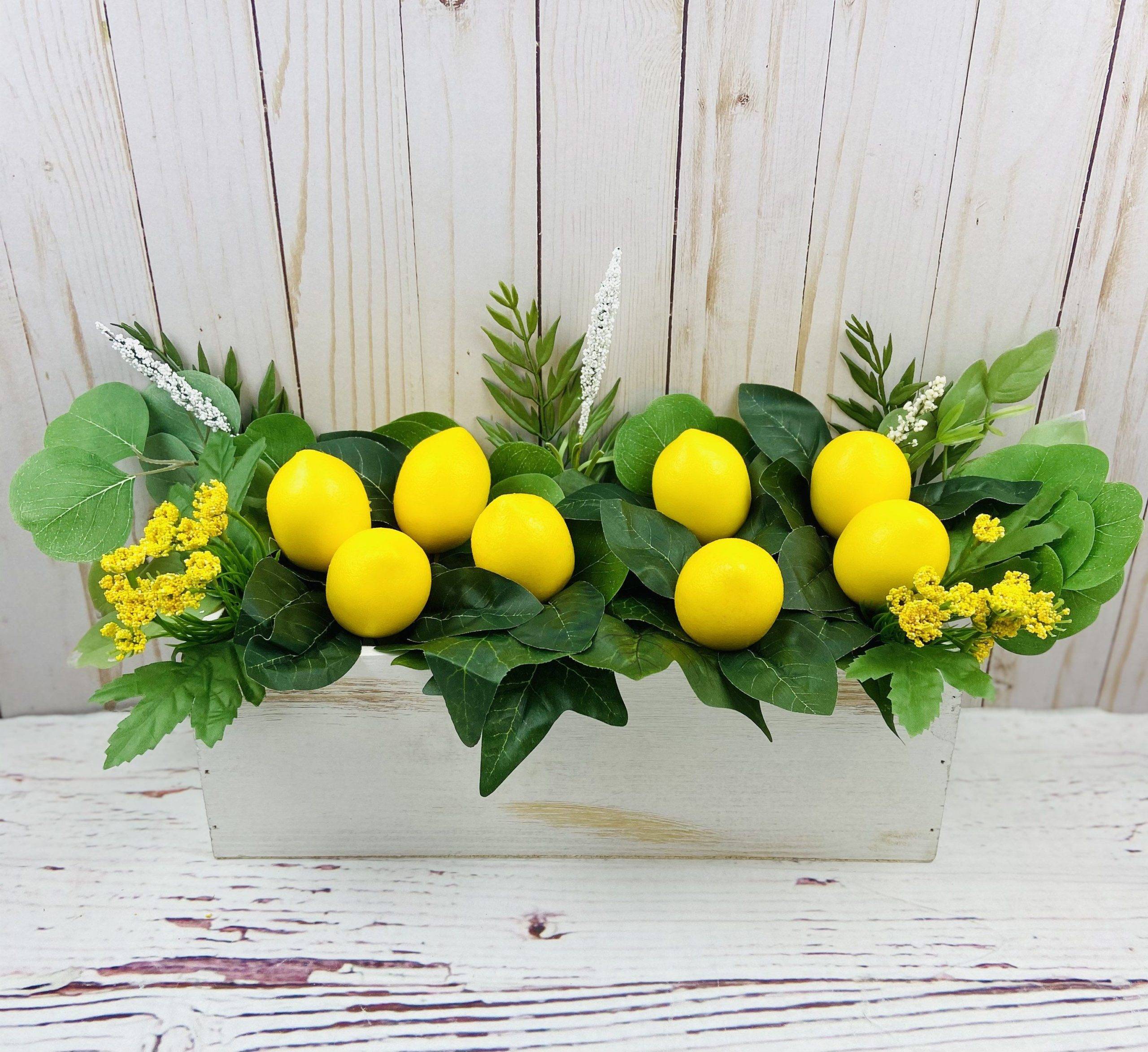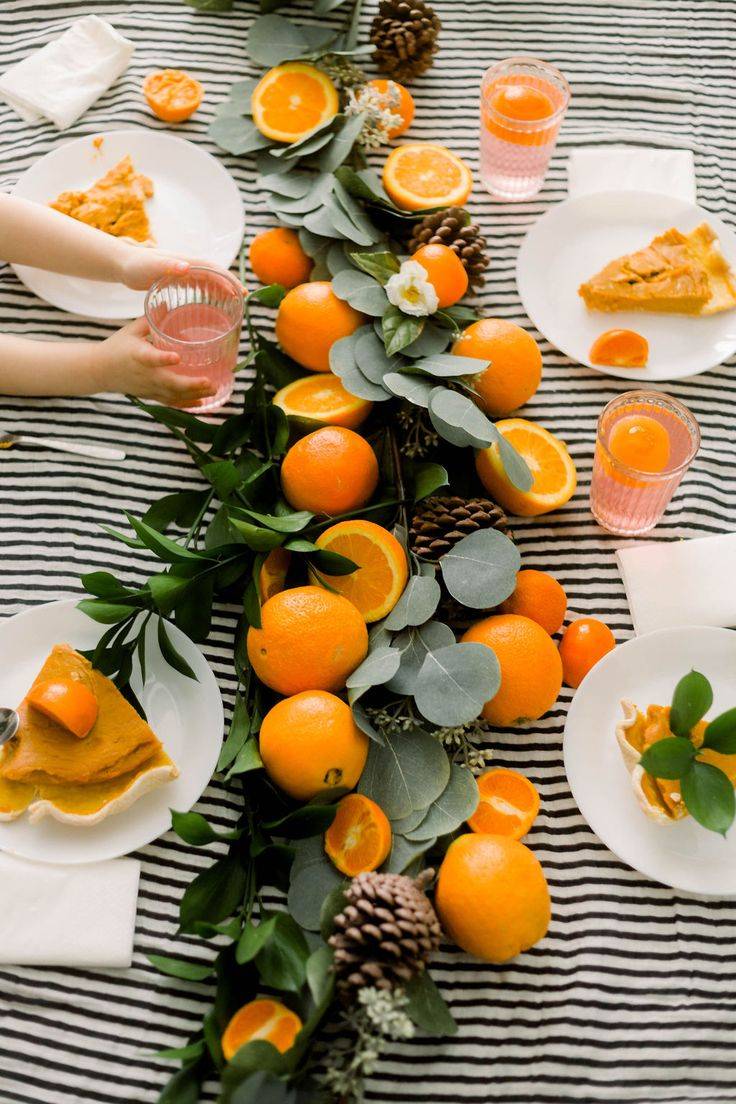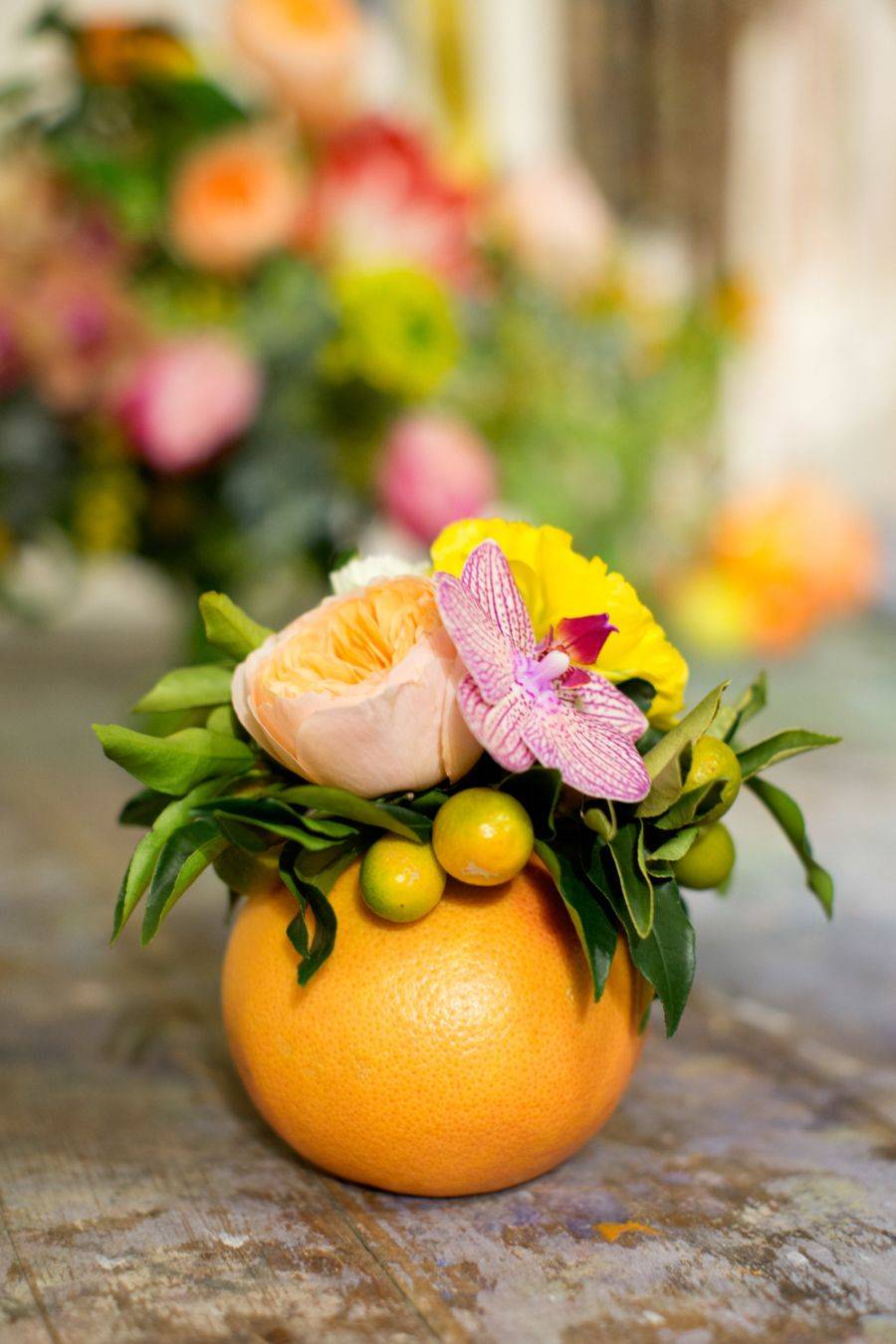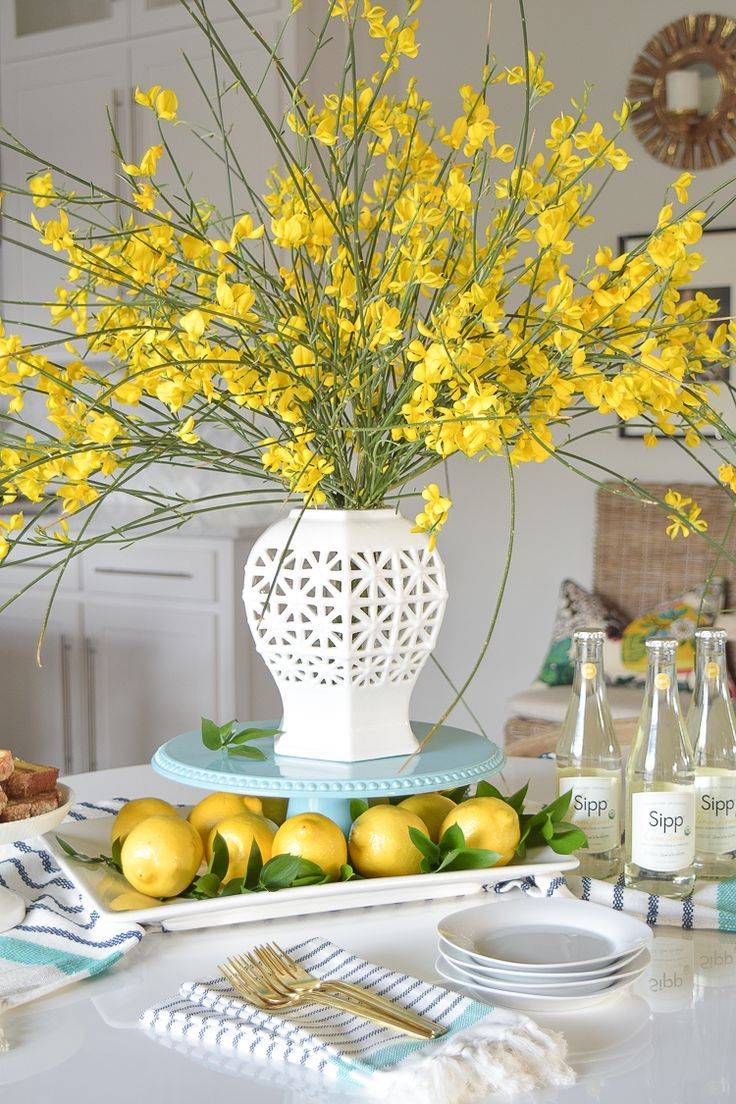 DIY ice champagne bucket
The DIY ice bucket is a rather unexpected way to make a statement on your table. This charming solution is ideal for your gatherings during the outdoor entertainment season. Throw in some petals or fruit slices for appeal, and enjoy a cold drink with style.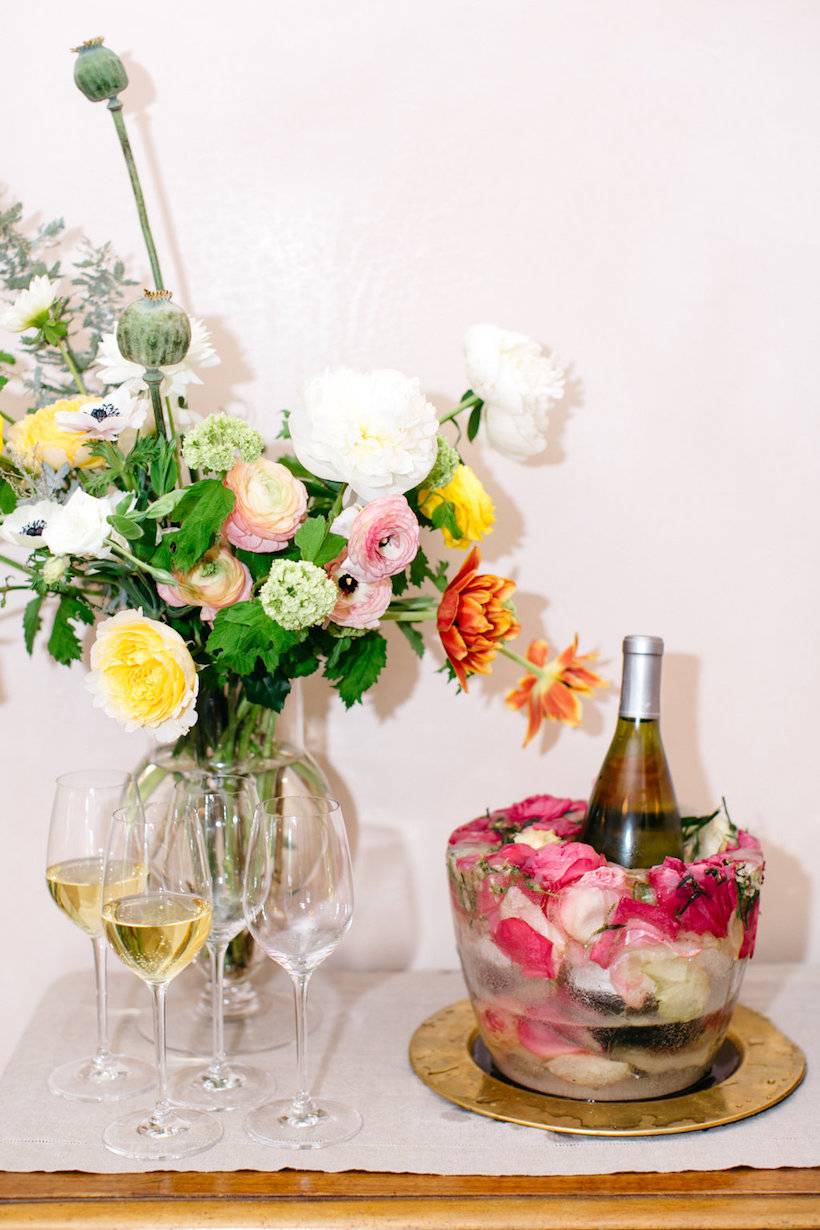 Ice drink bucket as a centerpiece (from Camille Styles)