Lo & Sons International Women's Day Sale Includes Our Favorite Travel Tote
7 March 2022
Inside This Artist's Sprawling Family Escape on the Cycladic Island of Folegandros
7 March 2022
There are plenty of dream homes, smart renovations and adaptive houses that you might have already seen being showcase on Decoist. But the Farmers Circle by DO Architects in the farmlands of Lithuania is an idea unlike anything else in the past. This ingenious project nestled on a vast 500-hectare land combines the best in modern-day farming with a lovely hotel, fabulous restaurant and a state-of-the-art conference center that becomes the heart and soul of the entire landscape. Beyond the functionality of this new addition, what really grabs your attention is the brilliant blend of modernity and industrial architecture in here, along with a dash of rustic charm.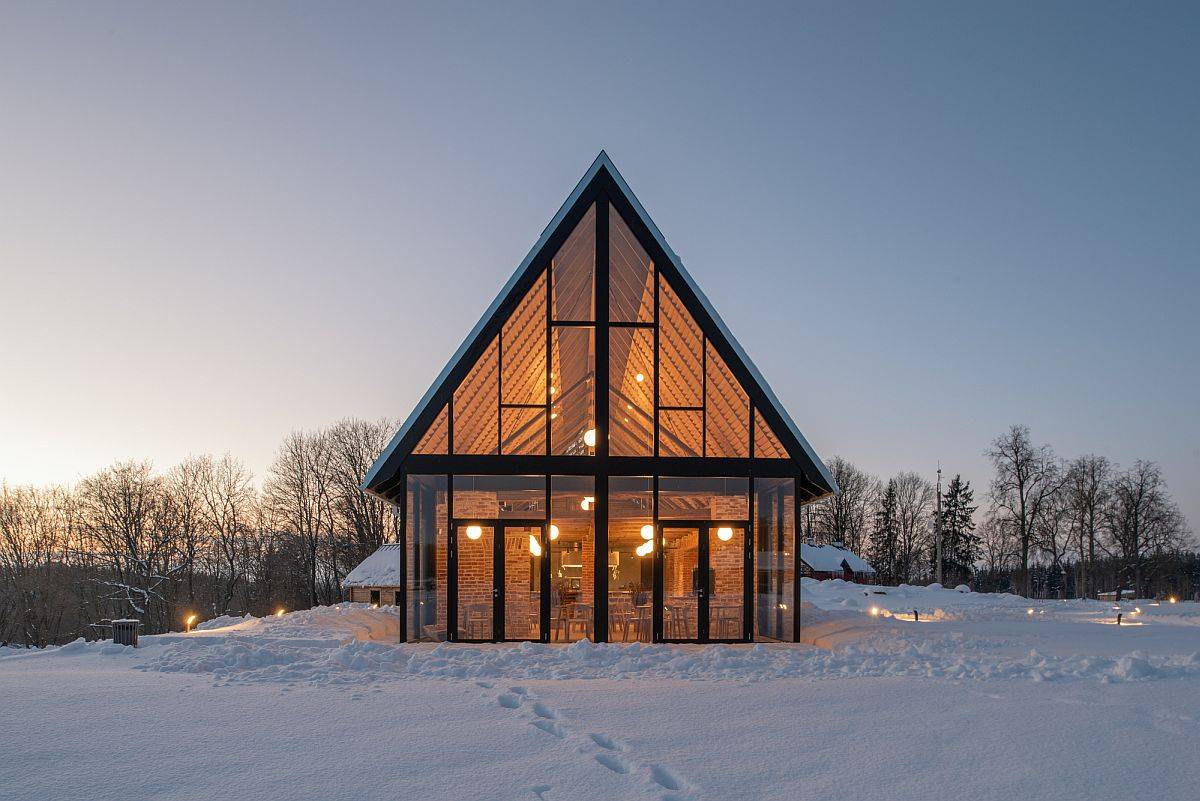 Step inside the new building and you see a wonderful amalgamation of exposed brick walls, rough-hewn wooden beams and rustic décor with sweeping, floor-to-ceiling glass walls, metallic beams and contemporary pendant lighting. The fusion feels effortless and yet leaves the timeless charm of these beautiful farmlands largely untouched. Adding comfort and accessibility to the building without taking away from its heritage, the project aims to bring together the very best of two contrasting worlds.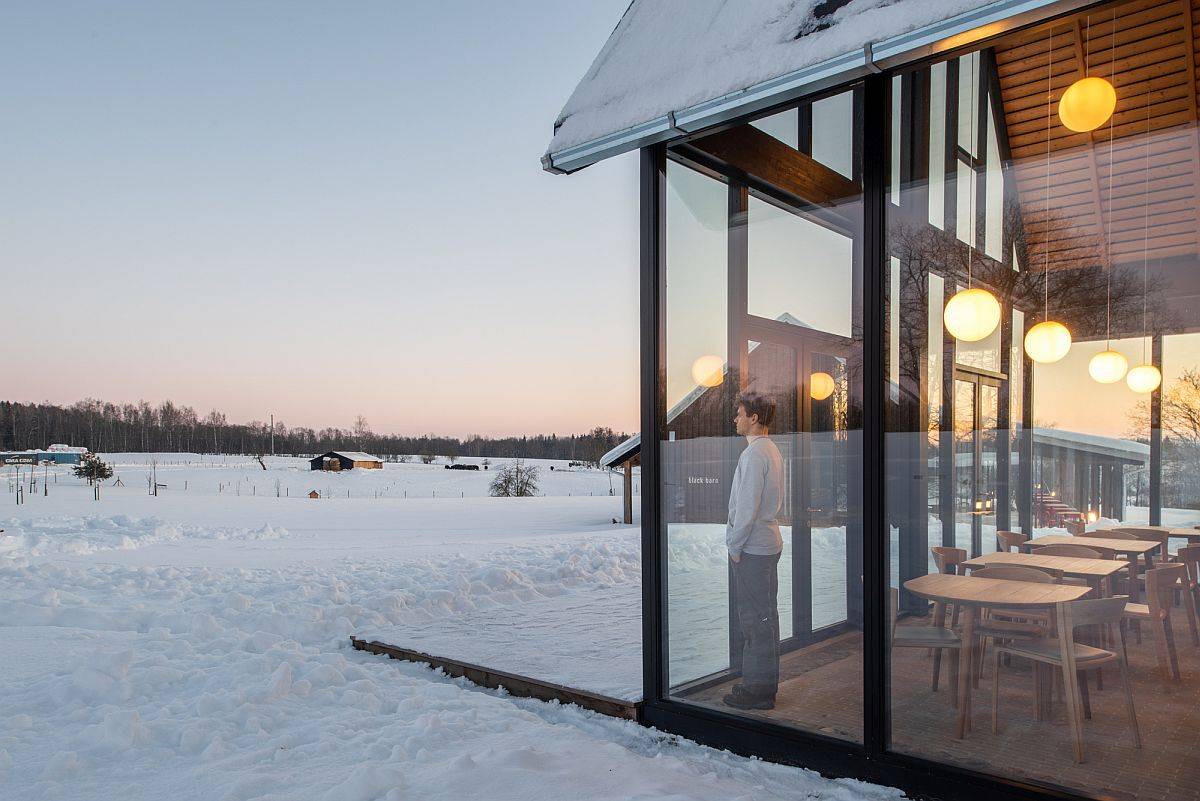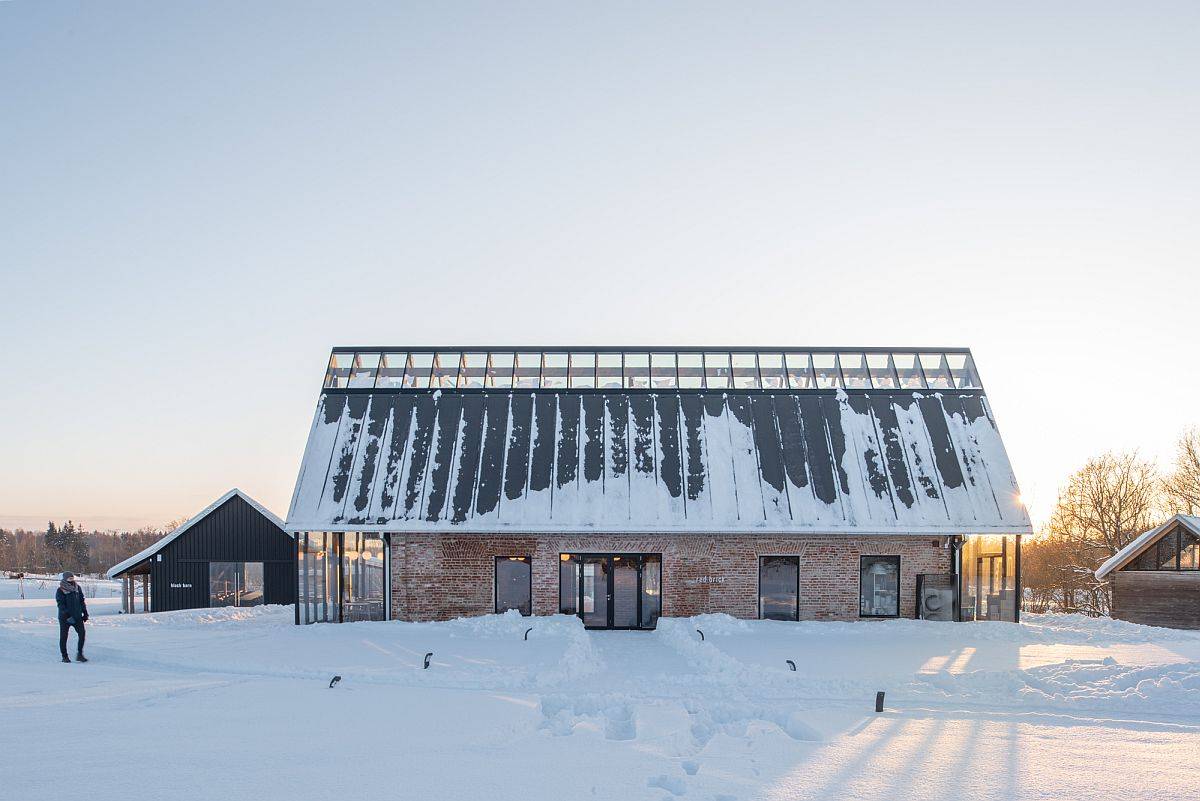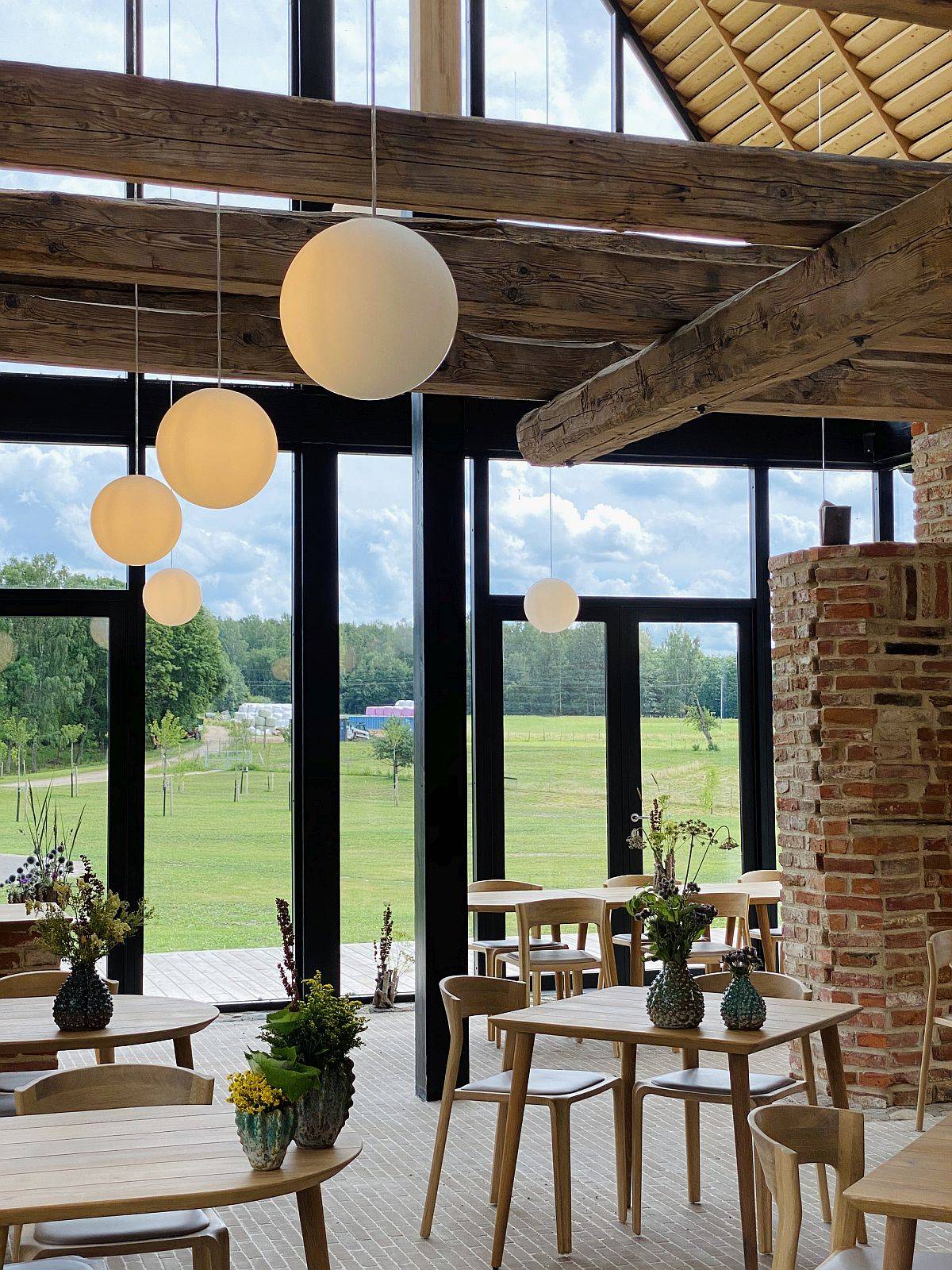 Greenery that surrounds these industrial buildings, eye-catching greenhouses that dot the vast expanse curated natural trails and the seemingly unending grasslands welcome anyone interested in exploring the rustic side of Lithuania! [Photography: Aiste Rakauskaite Photography]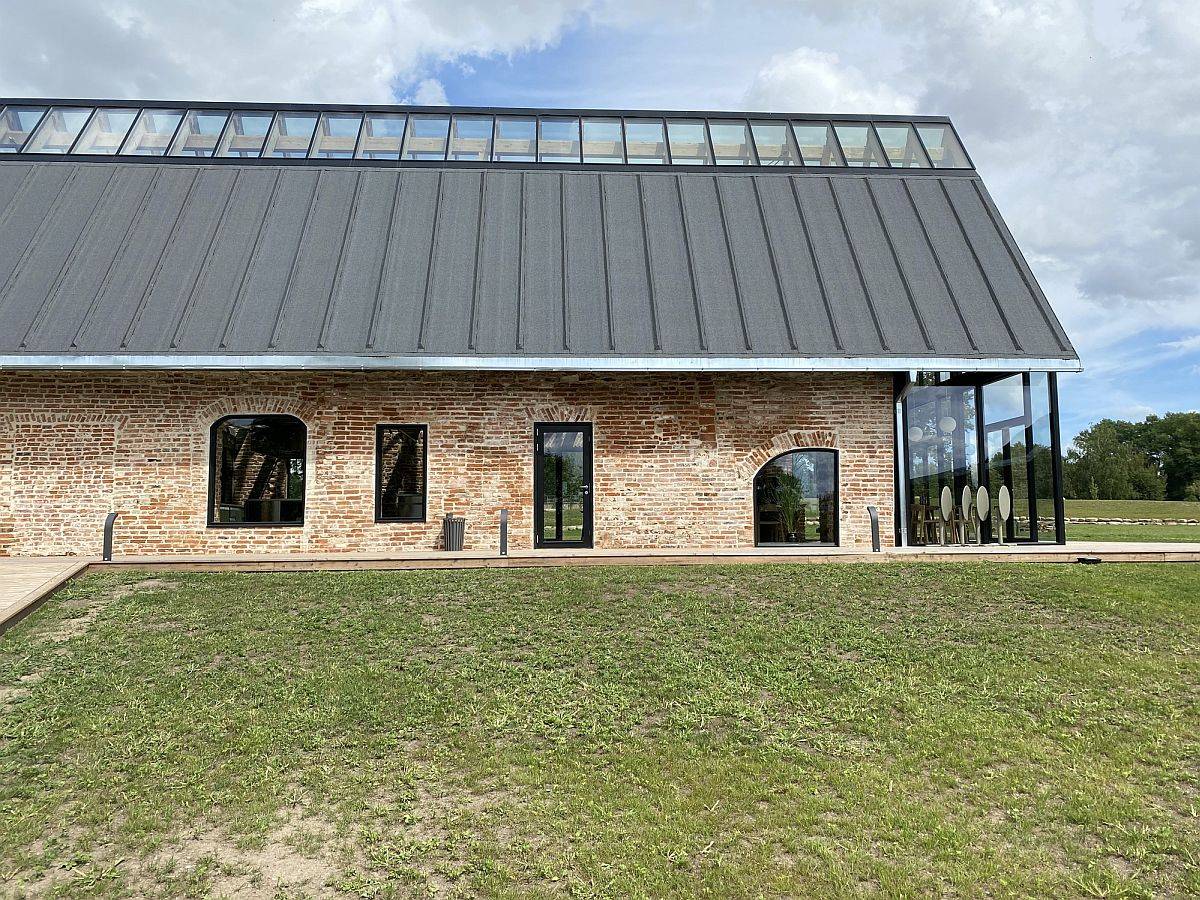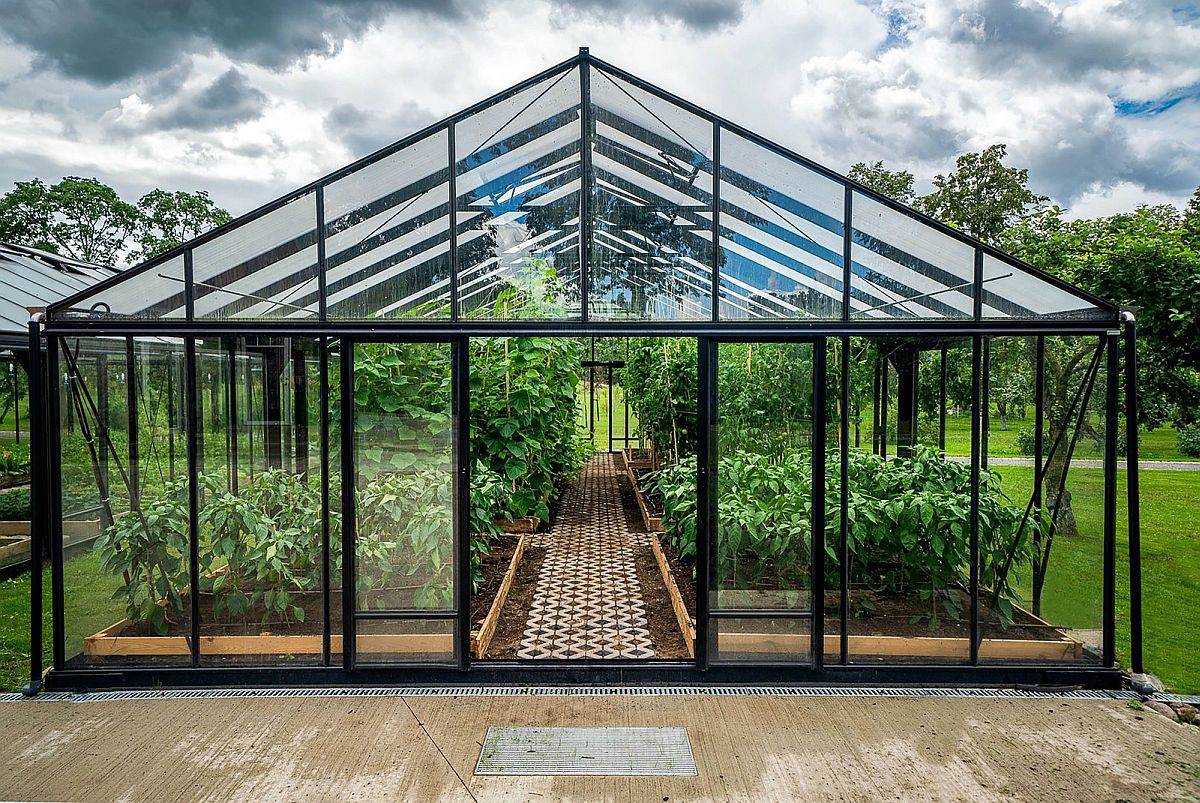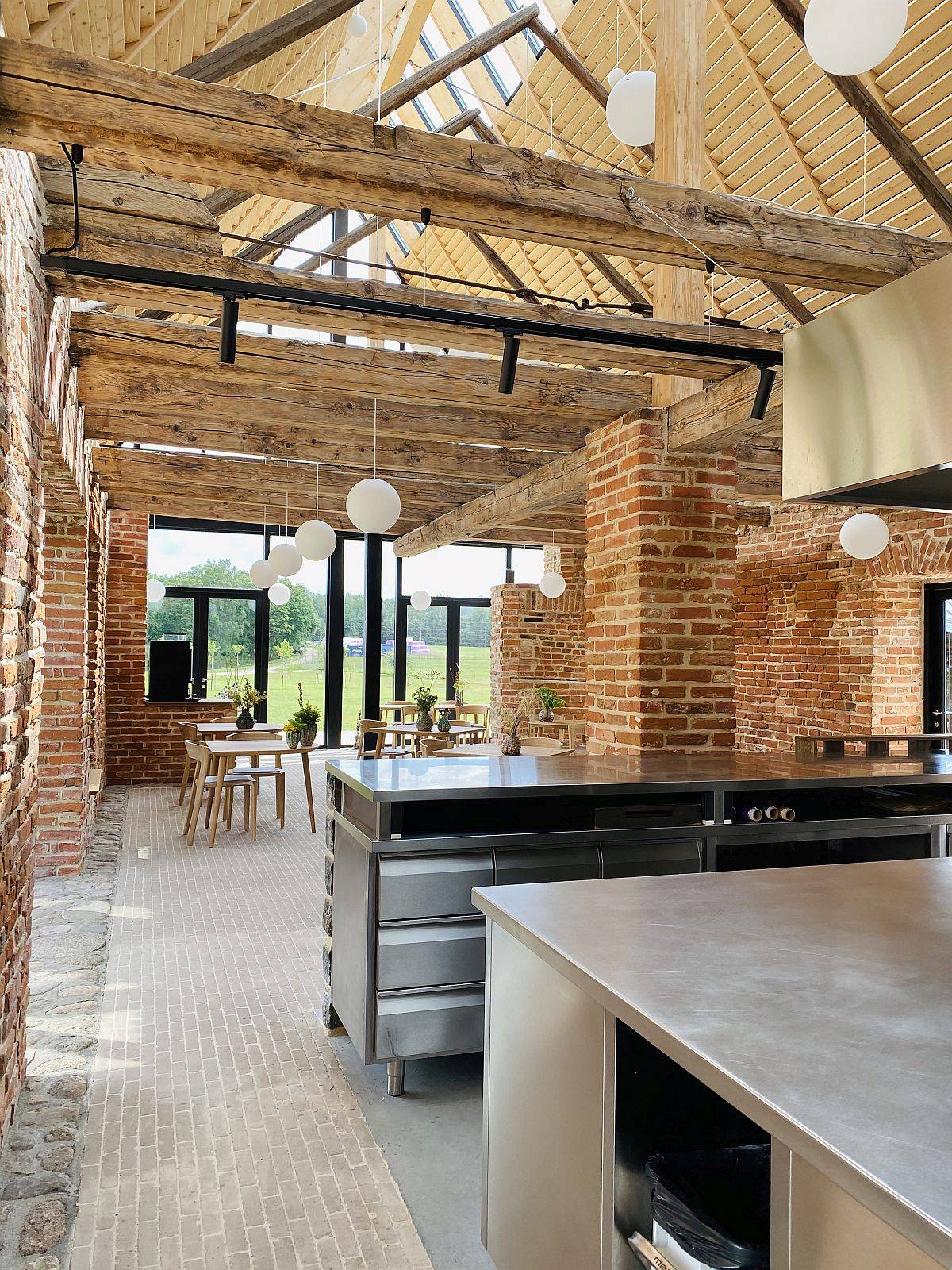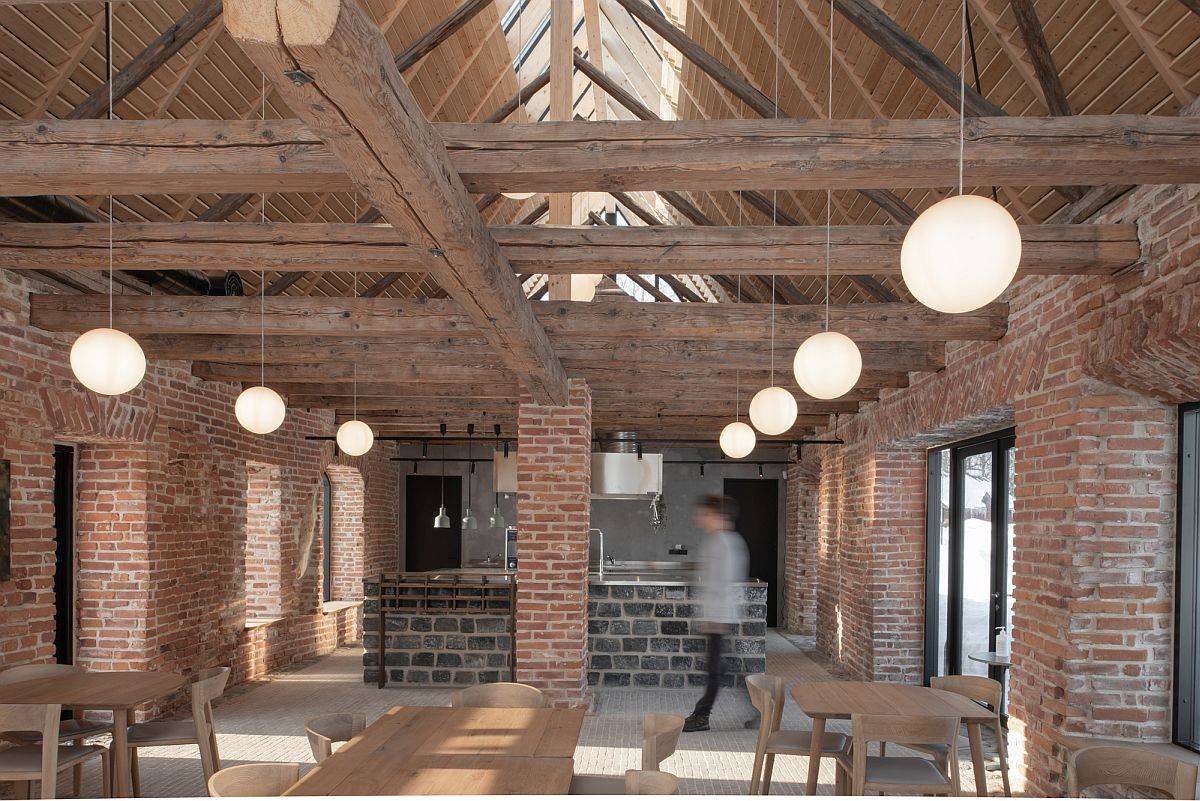 The main architectural and urban challenges were to find a harmonious relationship between rural nature, cultured landscape, old farm buildings, modern architecture, and everyday farming.