That gorgeous dresser you have is a blank canvas just waiting to be styled. Whether in the bedroom, living room, or entryway, a nicely curated dresser strengthens any decor theme. However, creating the perfect vignette takes time and effort. 
Do you want to decorate your dresser the way the professionals do? Here we bring you practical tips on dresser styling that anyone can understand and use to achieve their desired look. 
Anchor the dresser
The perfect formula for styling a dresser includes a background object that connects the arrangement. You can start by hanging a large piece of art on the wall. Or, add a leaning mirror for an elegant touch. Consider open shelving or a gallery wall as excellent alternatives that bring a bold vibe. You can then start building up around the large object.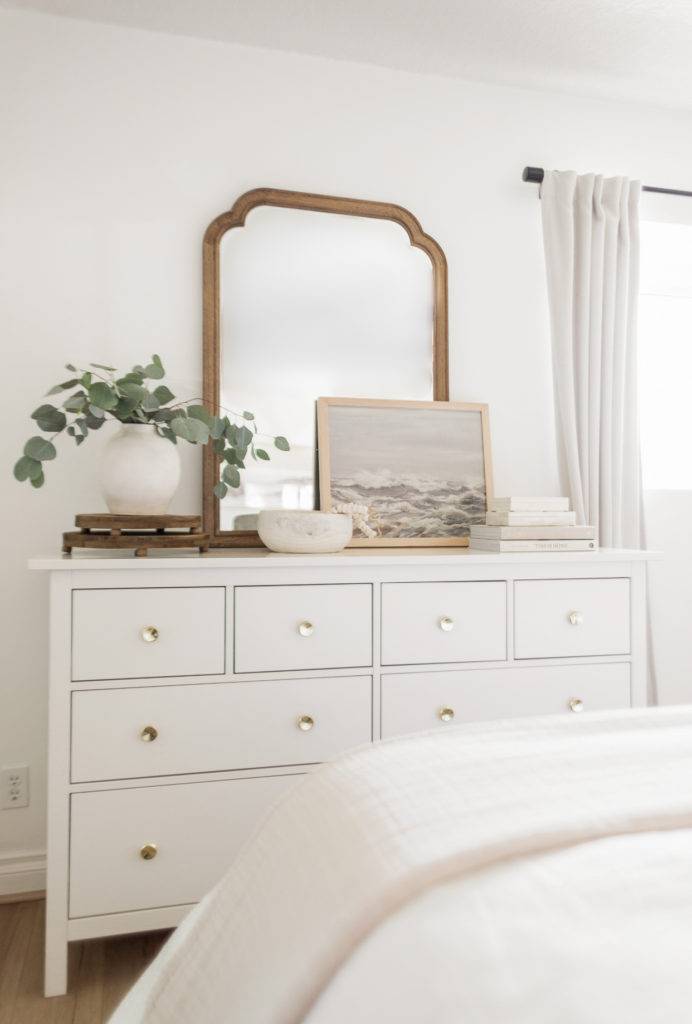 Cluster frames
Clustering a few framed pieces creates depth. Add a couple of framed photos that overlap with each other to decorate your dresser like a professional. This also adds charm and character to your arrangement. No matter what type of framed art you choose, keep it within your desired color scheme. You'll create a harmonious vignette with an element of repetition for visual appeal.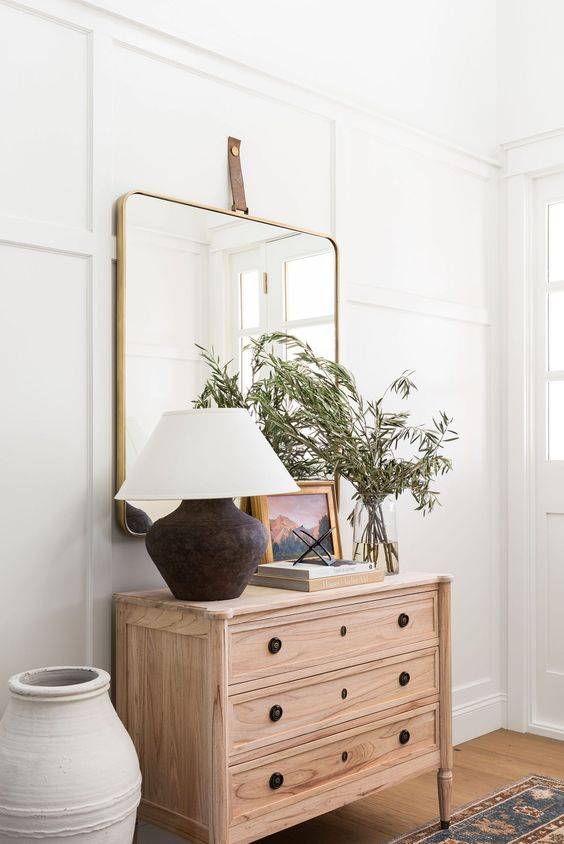 Add a large object
When curating a dresser, it is helpful to introduce items with different heights. A large lamp is a staple accessory that's perfect for bringing another dimension to your decorative vignette.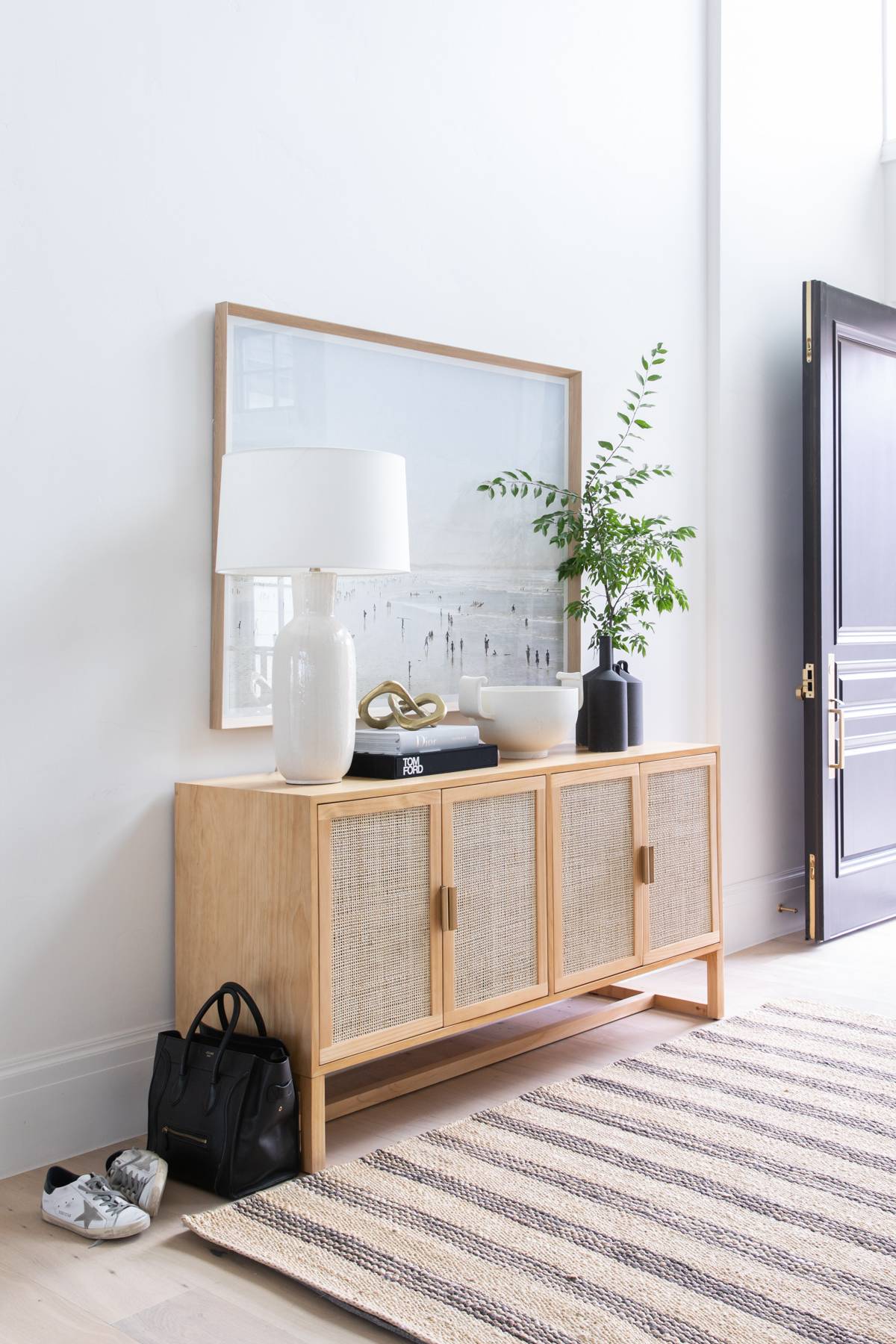 Use smaller pieces, too
Adding smaller decorative pieces adds a touch of personality to your dresser vignette. Choose items with intriguing shapes. If an object is very small, you can elevate it using a stack of books.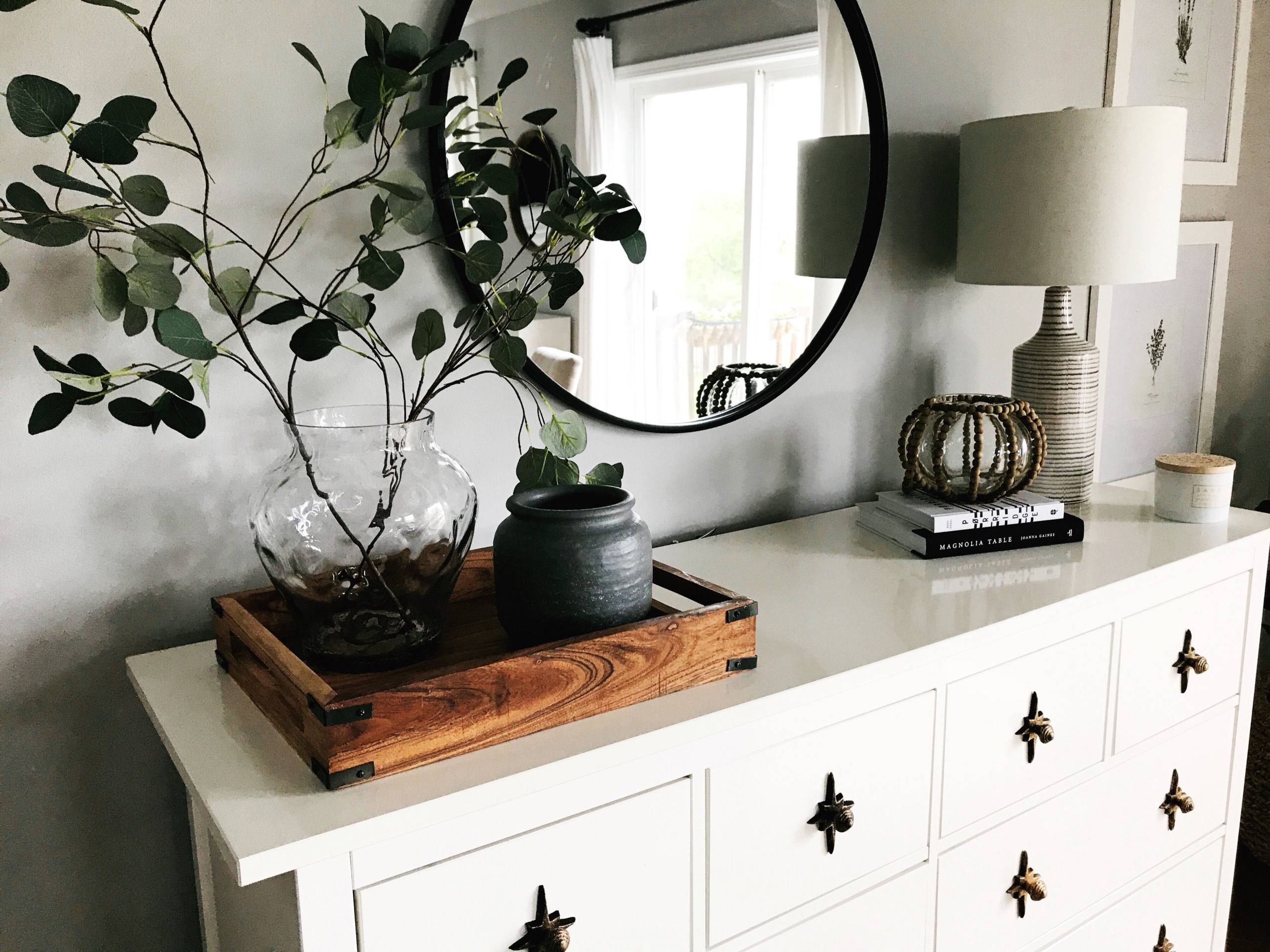 Group your decor
Creating groups of objects on both sides helps achieve a balanced look. You can use a gorgeous wooden tray to anchor your vignette and it also allows for easy cleaning. Whenever you want to clean the dresser top, you can easily remove the tray. 
Provide storage
If you want a nicely curated dresser, you need to avoid adding clutter. Adding random items such as keys will disrupt the stylish look you put all the effort into creating. Make sure to integrate storage in a way that works for your decorative vignette. An elegant jewelry tray is a practical choice for a bedroom. A ceramic bowl is another excellent option to keep the dresser top clutter-free.