Due to the coronavirus pandemic, the restaurant industry has been forced to make significant changes. Keeping up with the latest trends in the service industry can prove challenging, but it is necessary to help retain your customers and attract new patrons.
Changes in cultural tastes have also necessitated some changes in the retail food business, while technological advances have allowed companies to reach prospective clients in new and interesting ways.
Here, however, our focus will be on popular restaurant design trends to look for in 2022.
How to Set Yourself Apart From Your Competitors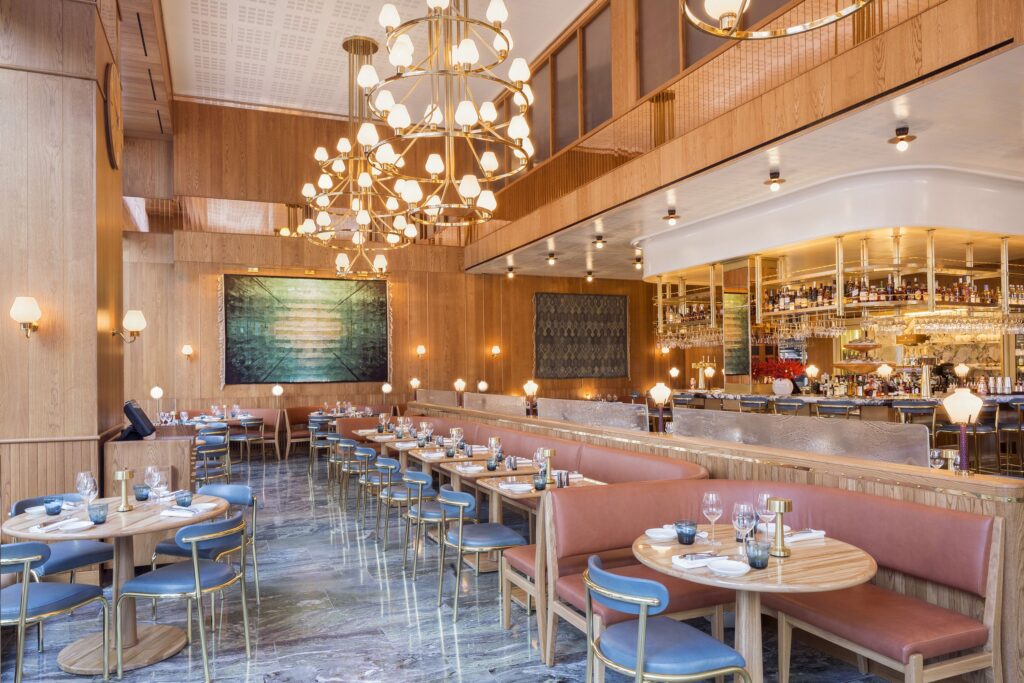 source: hearstapps.com
Every day dozens of new restaurants open their doors. You need to go above and beyond to make your restaurant stand out from the crowd. Unique features will need to be implemented to pique the interest of prospects.
For instance, you may need to incorporate certain restaurant interior designs to help increase sales. You may only need to implement smaller design elements in some cases, while others may require a complete design rehaul.
Recent food trends may also need to be added to your menu to generate buzz in the community.
Where to Focus on Restaurant Design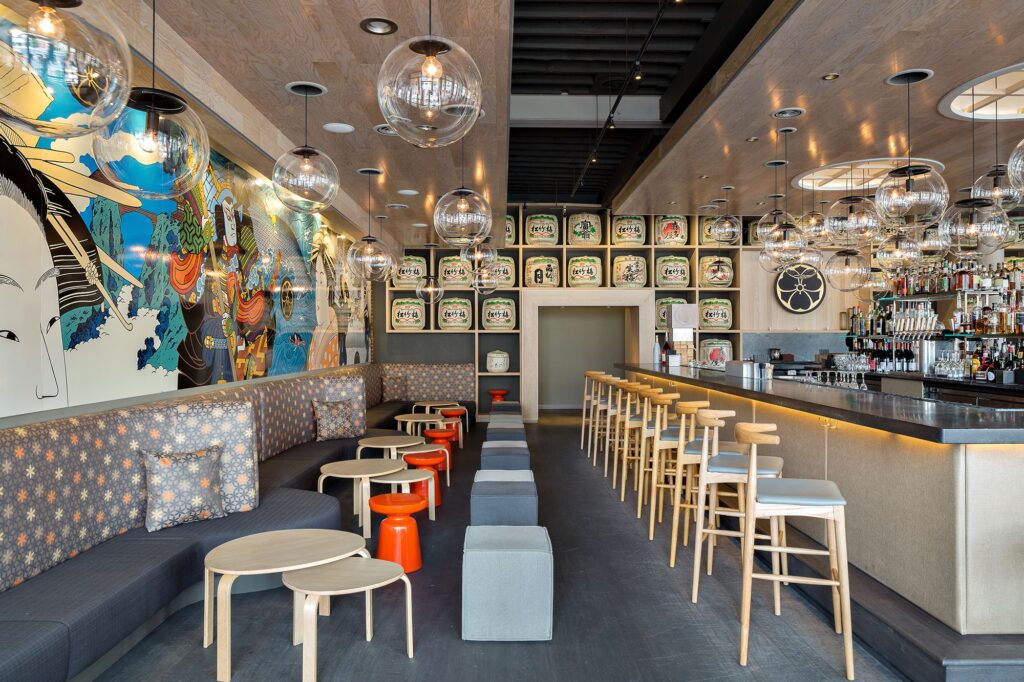 source: hearstapps.com
If you want to create a new wave this year, you need to make more spacious waiting areas and lobbies. Customers should not feel cramped. They want to enjoy some privacy with their friends and family while also protecting themselves via social distancing.
Customers also want walk-up windows. The pandemic forced many restaurants to create temporary walk-up windows, as their dining halls were closed due to covid restrictions.
As restaurants began to reopen their doors, many have noticed that their customers enjoy using walk-up windows due to their convenience. Open kitchen floor plans are also increasing in popularity.
The goal is to connect and open up your kitchen so that all of the food preparation stages can easily be connected. 
Diners will feel more confident in the quality of your food, as an open kitchen floor plan will help increase the presence of your commercial kitchen to your patrons. Furthermore, more businesses have begun to focus on a virtual brand business model.
Ergo, the need for dining space has decreased while the demand for kitchen space has increased in recent years. Many virtual enterprises have opted to blend their kitchens with other such companies.
These food preparation spaces will allow multiple businesses to cook, package, and distribute their products via a single kitchen.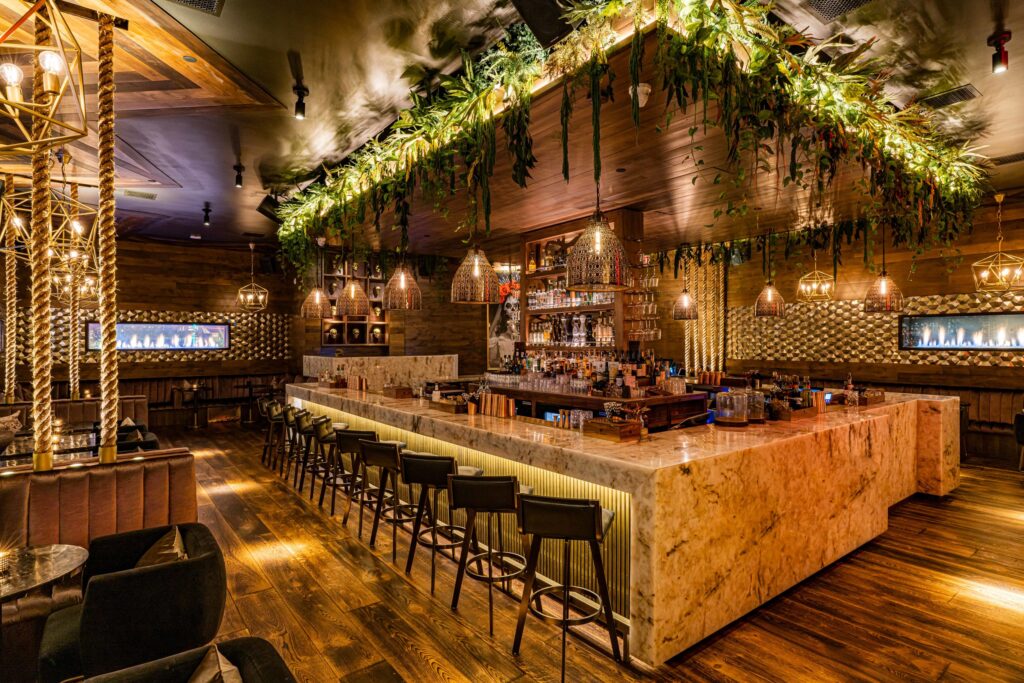 source: azbigmedia.com
Moreover, you can expect an increase in focusing on displaying food trends in 2022 by purchasing commercial refrigerators to showcase hot ticket items.
Accommodating for large parties will also be all the rage this year. Heading into year three of the pandemic, many customers want to feel a sense of normalcy this year.
As restrictions are starting to ease in many countries, patrons are looking to make up for lost time by enjoying multiple soirees with a large group of their loved ones. Regarding dining room design trends, look for an increase in outdoor dining spaces.
Some people may feel safer eating outdoors due to the ongoing pandemic, or it may be the only option for people who do not want to order takeout in some countries due to indoor covid restrictions.
Rooftop dining will also increase this year. Due to limited outdoor space in many cities and the increase in the development of high-rise buildings, the demand for rooftop dining has risen in recent years.
Discrete safety measures will also need to be taken due to the pandemic. In other words, customers want to feel a sense of normalcy while dining while also knowing that the highest quality safety standards are in place.
Examples may include purchasing very potent HVAC units to continuously purify the air in a restaurant and using sanitizer sprayers and foggers overnight to prevent viruses from surviving in dining areas.
How Does Restaurant Design Make a Difference?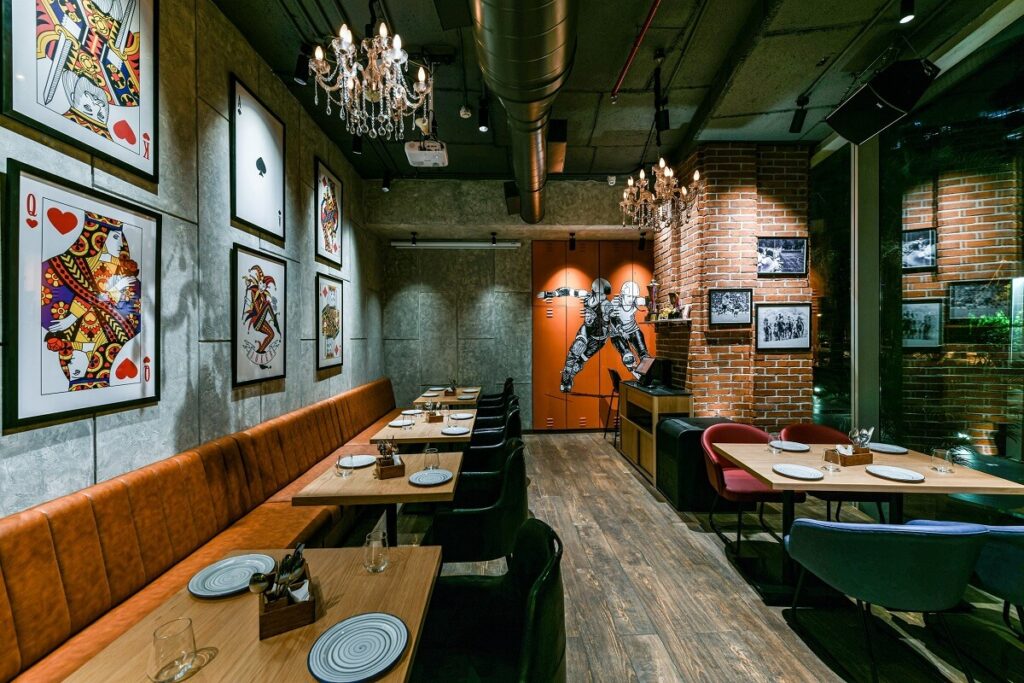 source: boldoutline.in
An optimal restaurant design should be an integral component of your overall marketing strategy. The design should help convey the personality of your delicatessen while also keeping your brand in the minds of your targeted clientele.
It can also help you define your budget and help boost your profit margins. Focusing on your restaurant design will force you to focus your time and energy on your entire operation, which will usually translate to a more successful business in the long run.
Going Forward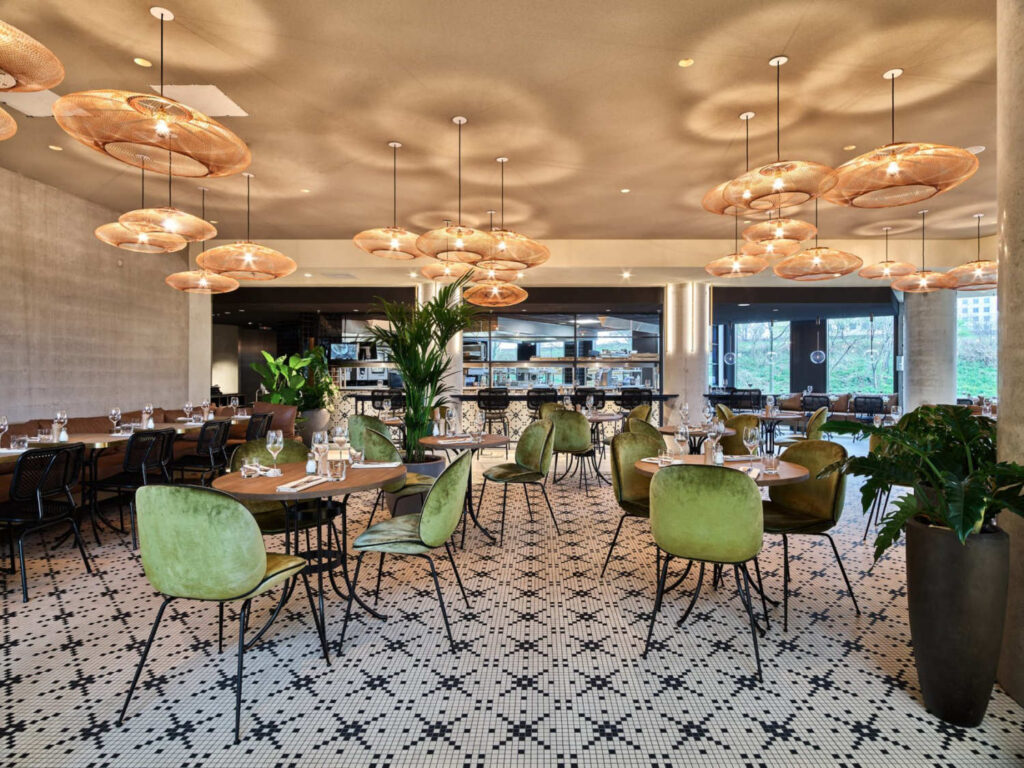 source: italianbark.com
With many countries only starting to return to a normal standard of living, the restaurant industry needs to prepare itself for the latest trends to accommodate its anxious customers during these precarious times.