A truly festive table isn't complete without a Thanksgiving-inspired drink. This year, opt for a homemade cocktail infused with the best fall flavors. We've tried many outstanding cocktail recipes and curated a list of the best ones for you! 
Chai Apple Cider Cocktail
This chai apple cider cocktail is a tasty drink infused with amazing spices. Serve it chilled in margarita glasses topped with star anise. Alternatively, warm the cocktail in a saucepan and serve it in your favorite copper mugs.
For this cocktail you'll need:
6 oz spiced rum
2 cups apple cider
4 whole cloves
2 star anise (+ more for garnish)
1-inch piece of ginger peeled and cut into small pieces
3 cinnamon sticks
For the full recipe, you can go to Vegetarian Ventures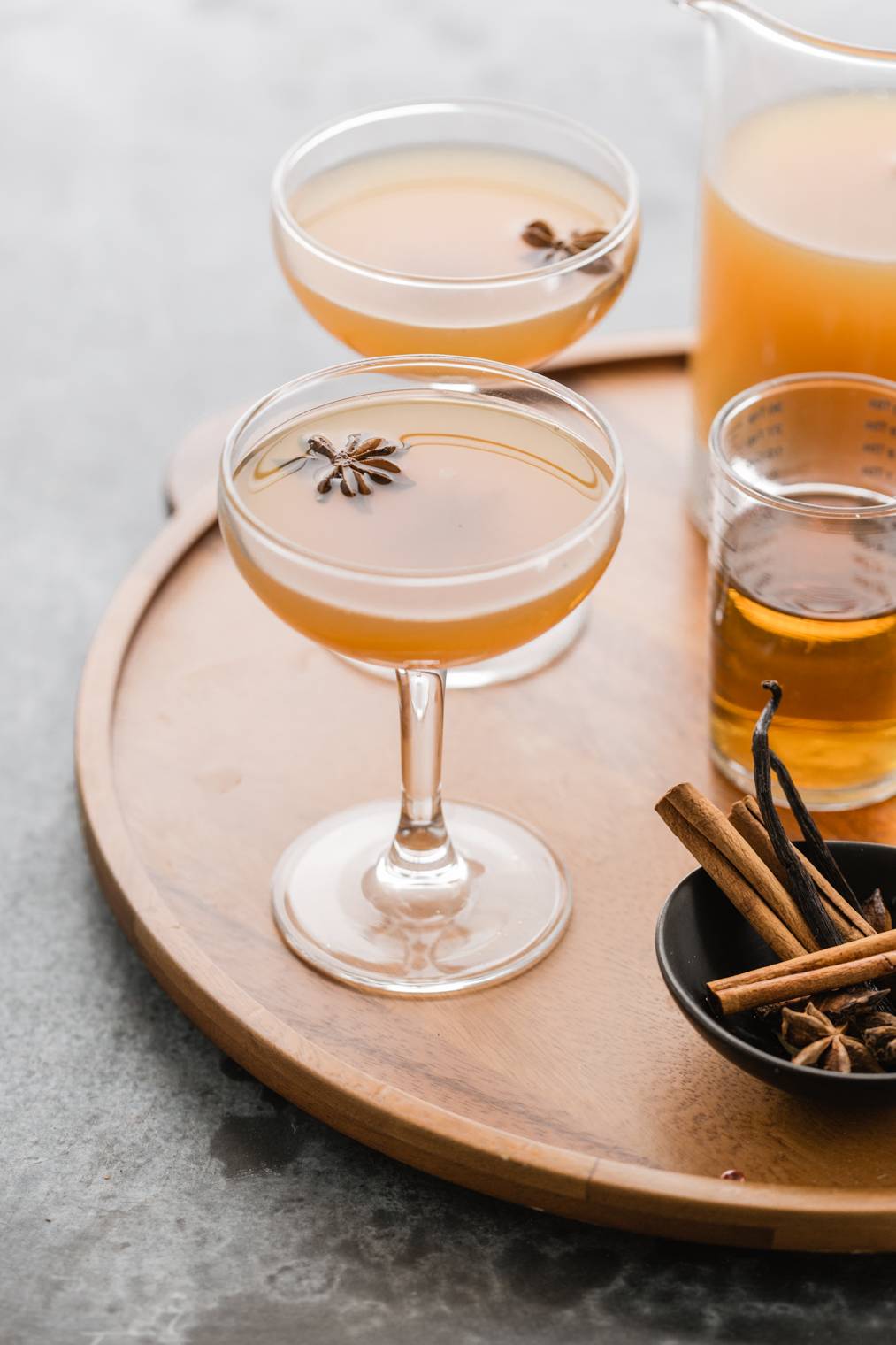 Photo Credits: Vegetarian Ventures
Bourbon Apple Cider Fizz
The flavor-rich cocktail is ideal for a festive dinner party. The combination of bourbon, cider, and sparkling wine paired with select spices promises an evening full of joy.
To make a delish Bourbon Fizz, you'll need:
Bourbon (duh!)
Sparkling wine
Apple cider
Vanilla bean
Cinnamon sticks
So Much Food has the full recipe for you to try!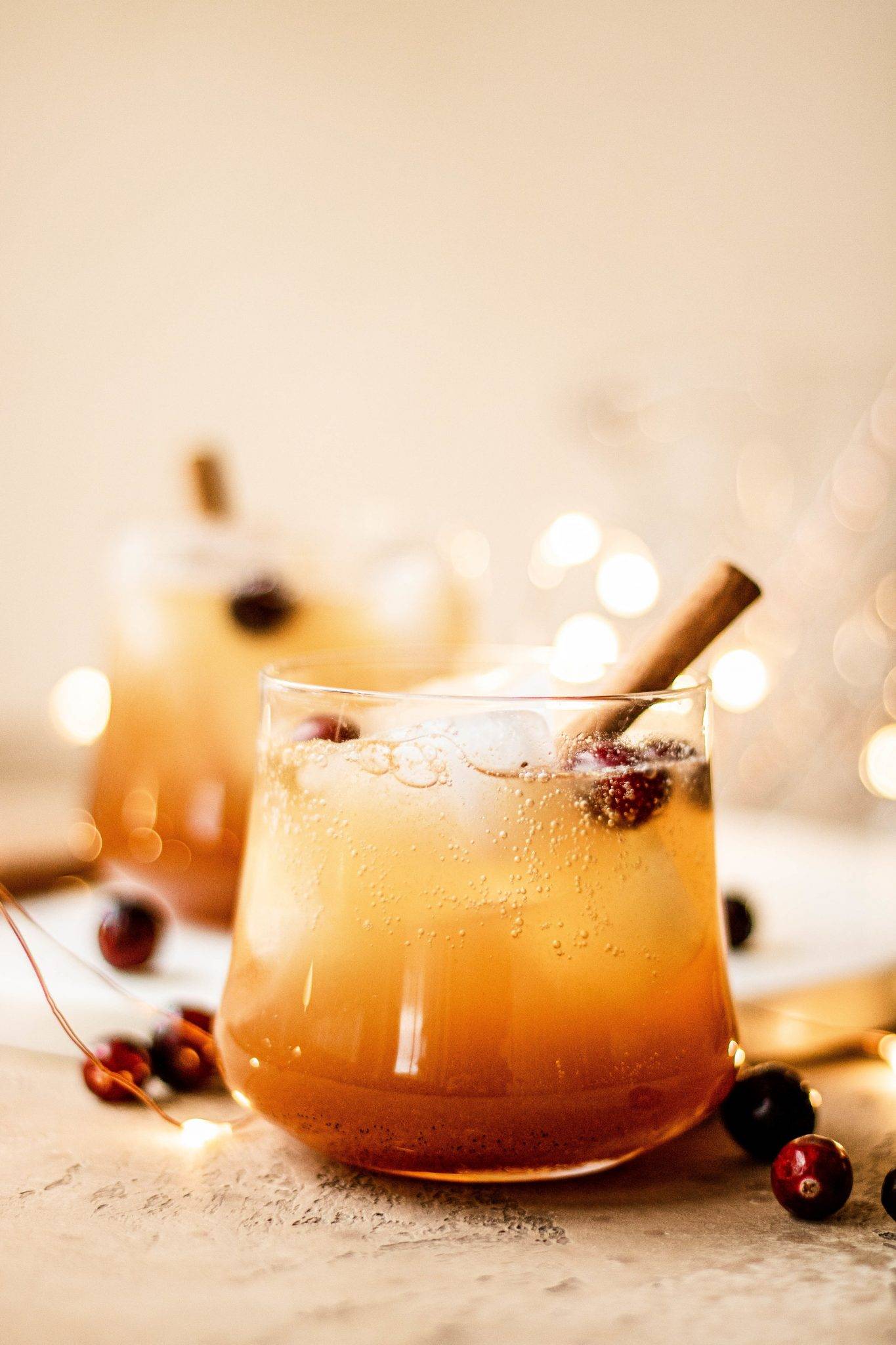 Apple Cinnamon Sangria
We love how foodies come up with gorgeous varieties of the classics to suit a festive theme. This apple cinnamon sangria is infused with the best fall aromas. As it's so easy to make, you should prepare a large pitcher for your guests. Refilling the glasses will be much easier this way. 
For this spiced sangria recipe from Savored Sips, you'll want to start with:
White wine
Hard apple cider
Apples and pears
Cinnamon Sticks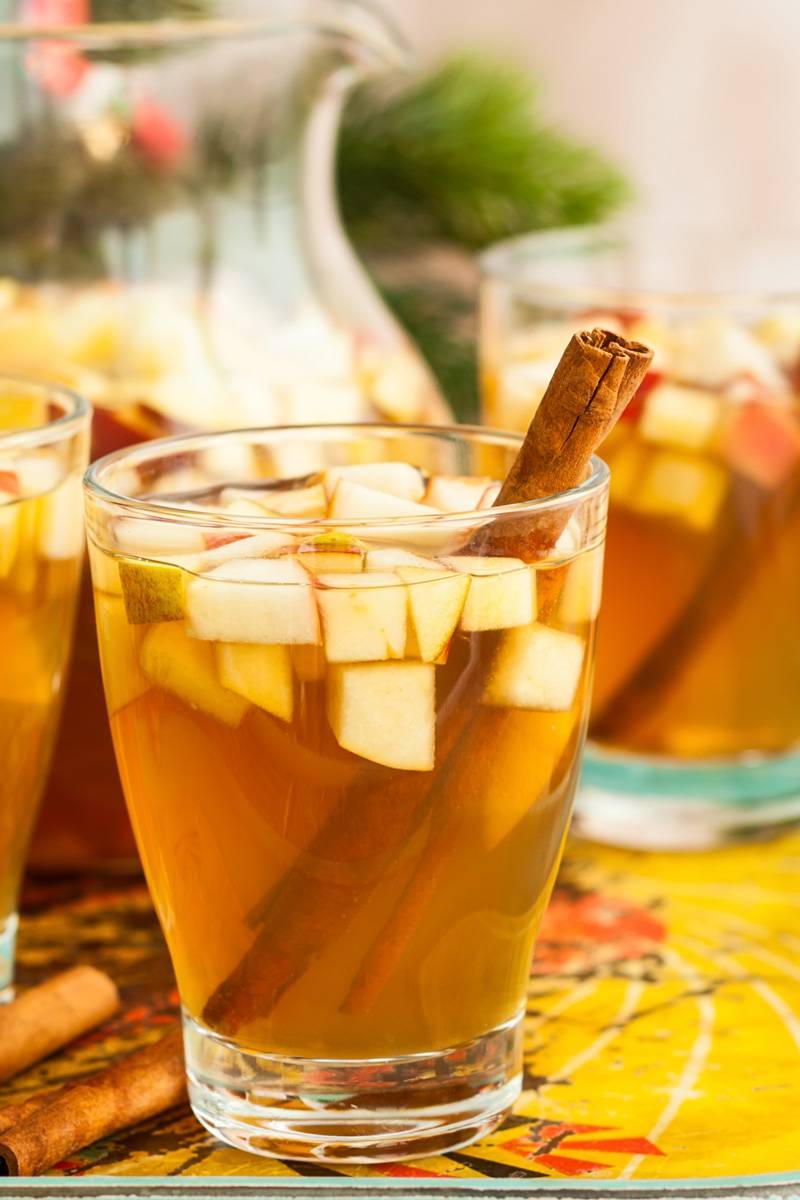 Pumpkin Spice Martini
Pumpkin spice vodka is the secret ingredient to preparing this fall-inspired martini cocktail. It is a creamy and aromatic drink that everyone will enjoy. 
To make Savored Sips' fall-spiced martini, you'll need:
Pumpkin spice vodka
Half and half
Pumpkin puree
Agave syrup
Check out the full recipe here!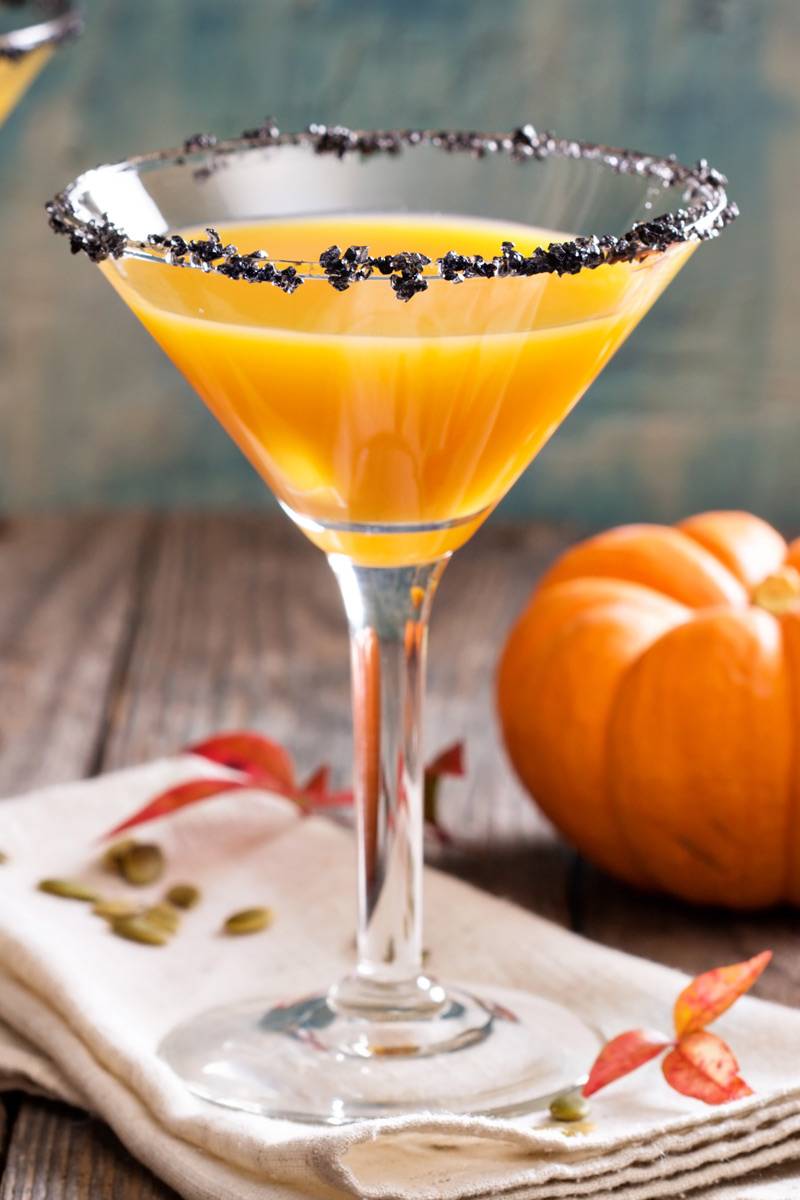 White Pumpkin
The White Pumpkin is a masterpiece of a holiday cocktail. The combination of vanilla, pumpkin spice, and honey will enhance your fine dining experience at home.
To make this festive drink from She Keeps A Lovely Home, you'll need:
1½ Ounces white rum
3 Ounces unsweetened vanilla/almond milk
1 Tsp. honey syrup – 2 parts honey and 1 part water
Pumpkin spice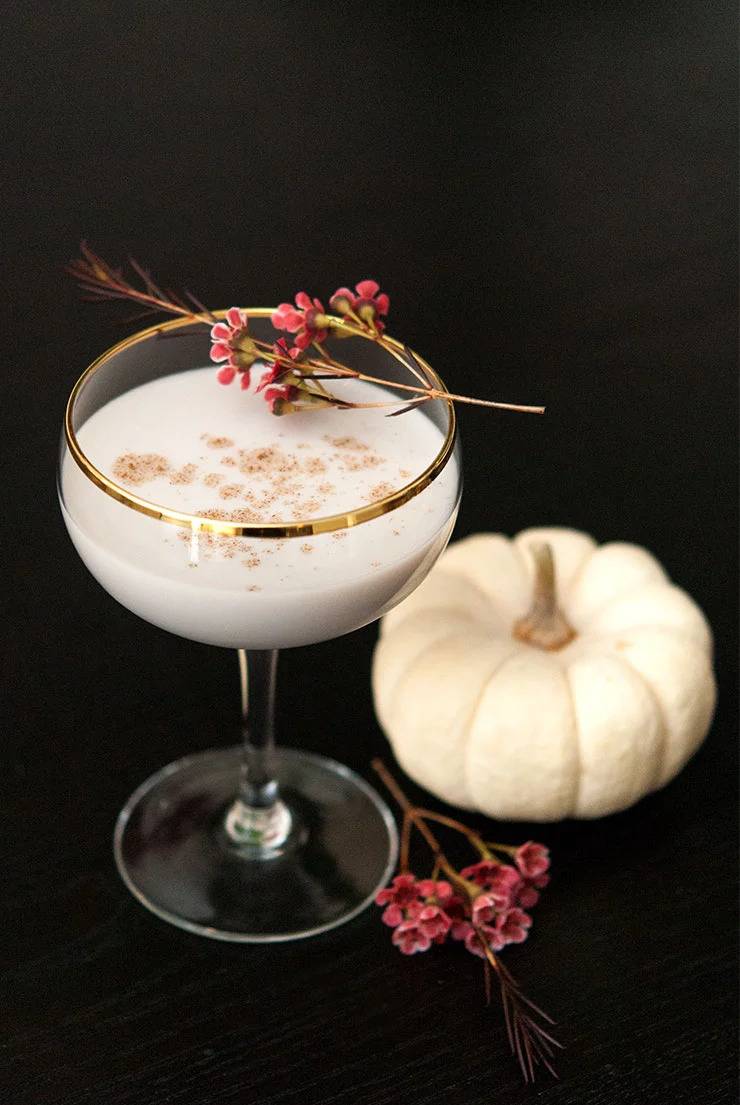 Orange Cranberry Bourbon Smash
With bourbon, orange juice, and cranberry juice, this cocktail offers what you want for a fun holiday evening. Topped with ginger ale, it perfectly balances those delicious fall flavors. 
Gather up:
Bourbon
Orange juice
Cranberry sauce (yes, really!)
Honey
Cranberry juice
And you'll be ready to make this cocktail from The Cookie Rookie.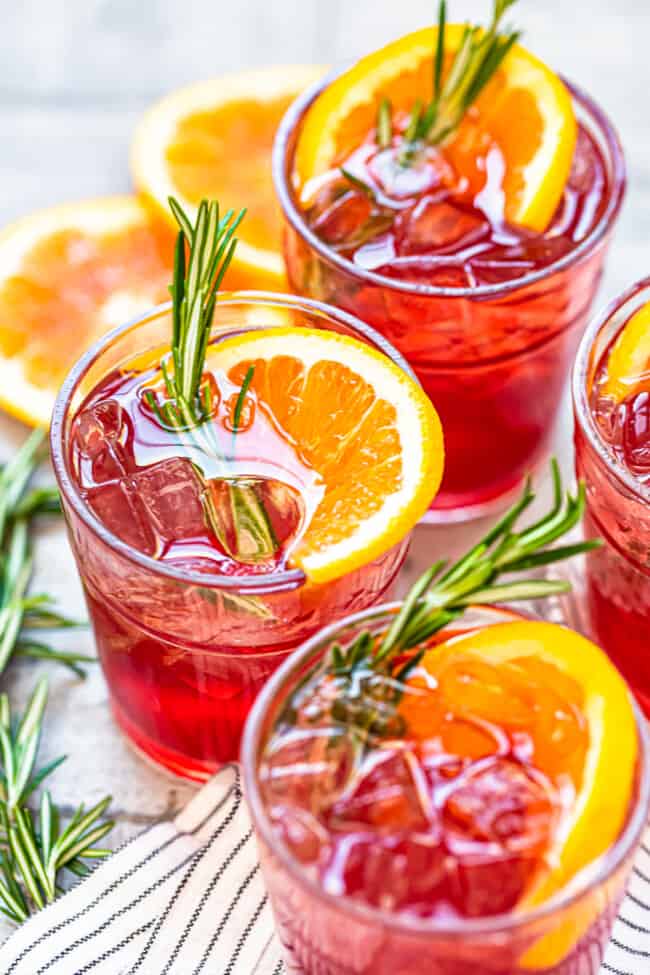 Pear Vanilla Fizz
A glass of pear vanilla fizz and your favorite people are all you need for a pleasant holiday dinner. This recipe requires preparing your simple syrup to enhance the drink. For the best presentation, sugared rims are ideal.
You'll need to start with:
1 ½ oz Gin about 3 Tbsp
2 Tbsp pear purée syrup
¾ Cup soda water
For the full recipe, head to Short Girl Tall Order's breakdown on how to make this drink.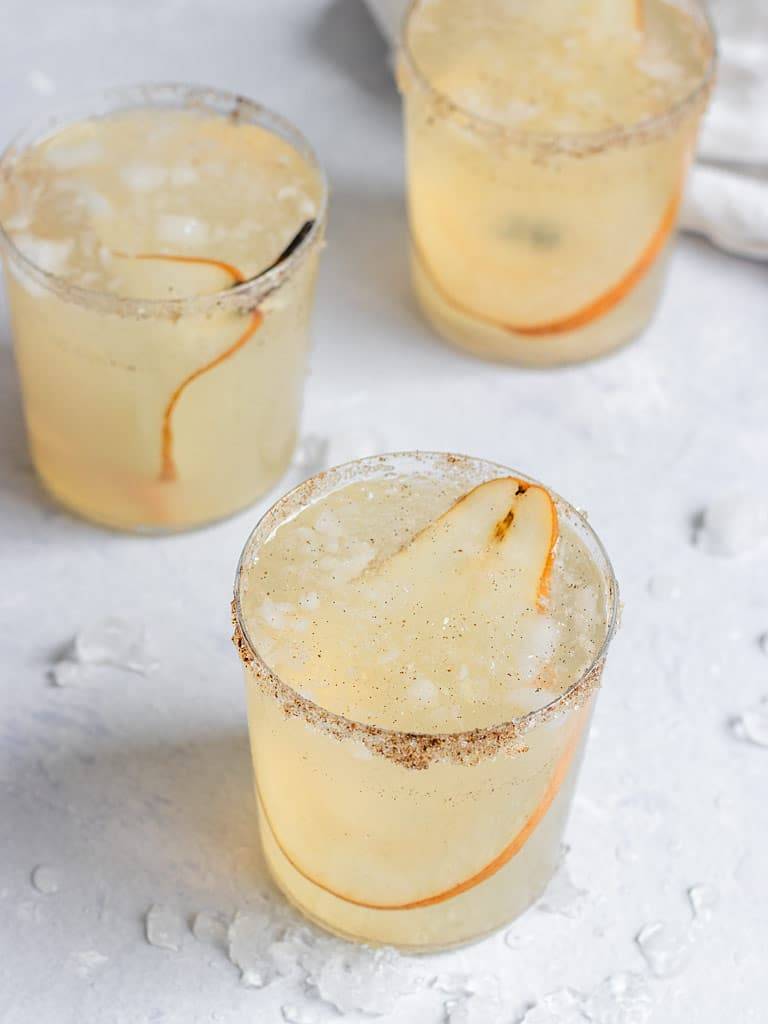 Cranberry Thyme Spritz
The cranberry thyme spritz is a top choice when it comes to Thanksgiving cocktails. The carefully selected combination of ingredients creates a symphony of flavors perfect for the holidays. Serve in your best glassware for this memorable moment.
If you've got the thyme, here's the ingredients to start with for making this holiday spritzer:
8 Ounces vodka
Fresh thyme
1/2 Cup of honey
2 Cups of fresh cranberries
4 Ounces elderflower liquor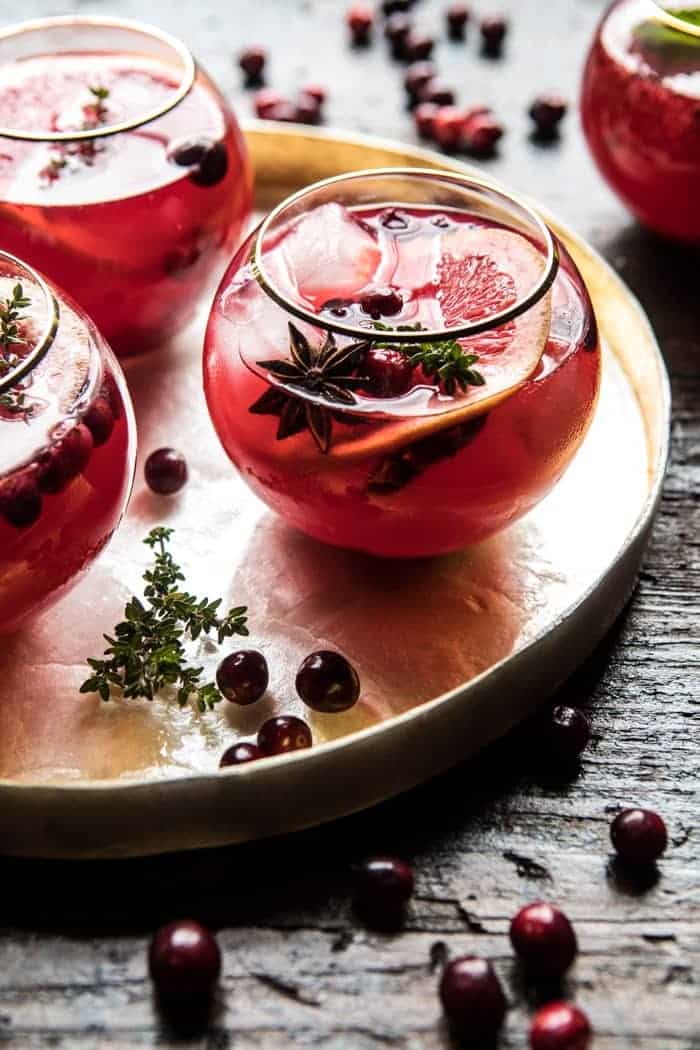 Cranberry Cocktail
If you're looking for a simple cocktail recipe with a few ingredients, try a Cranberry Cocktail. With only four ingredients, you can prepare it quickly for your guests' enjoyment. 
Those four ingredients? :
1 Ounce London Dry Gin
1/2 Ounce Cranberry Simple Syrup
1/2 Ounce Freshly Squeezed Lemon Juice
4 Ounces Champagne
Nomageddon gives you the full recipe for how to put this cranberry cocktail together!