A fresh coat of paint will keep your house looking spotless and help protect the facade. This significant improvement will also enhance the curb appeal, increasing your home's resale value. Regional styles sometimes dictate paint colors, but homeowners might want to go for more unique choices that show off their personality.
The color choice also depends on whether you want to add a unique charm to your home or prepare it for selling. In this post, we round up the most popular color choices and share additional tips for painting your exterior! 
Tips for painting your house exterior
Ideally, homeowners should paint the exterior every 5 to 10 years, depending on the weather conditions and whether the previous paint job was done correctly. Keep in mind that painting an average family home can take up to four days. 
For a brick exterior, it's best to stick with elastodynamic or acrylic latex exterior paint. For vinyl siding, go for acrylic paint. When the paint is all set, don't forget to change the outdated hardware for a revamped look. 
Whether you want to make a bold statement or choose a neutral hue that appeals to potential buyers, there are lots of options to choose from. Next, we share the most popular color house exterior colors! 
Off-white
Off-white is a soothing color, making it an ideal choice for a house exterior. The basic color gives you plenty of freedom to experiment with accents. Also, this allows you to paint the front door with a lively color for a dramatic effect.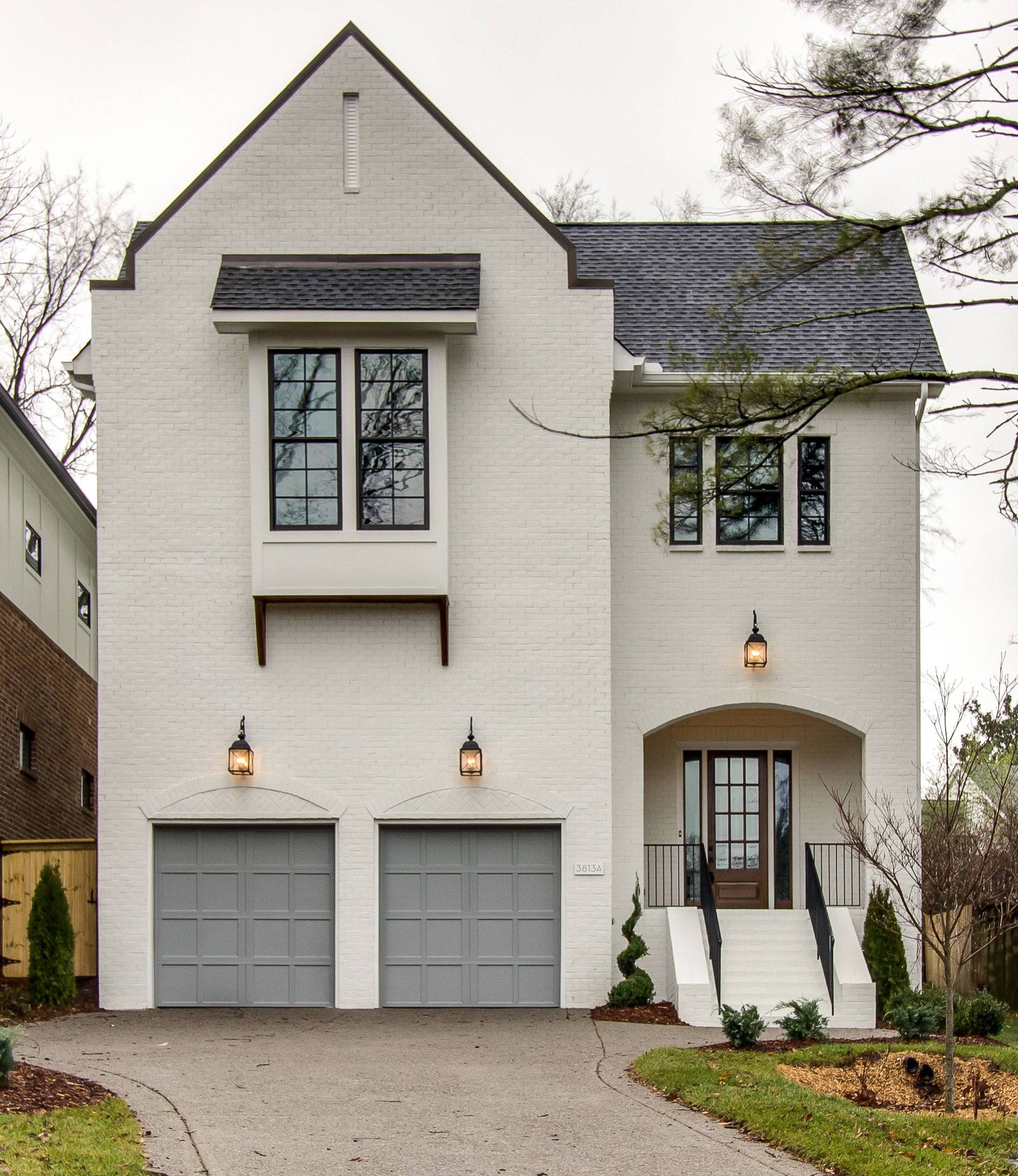 Yellow
With a wide range of tones available, you can choose whether you prefer a more vibrant or muted hue. Complemented with white trim, yellow is a pretty popular color choice for the exterior. On the other hand, it is a versatile choice that fits many color combinations. A yellow house exterior and green details are a cheerful combo. However, you can stick with a monochromatic color scheme that includes various shades of yellow for a subtle look.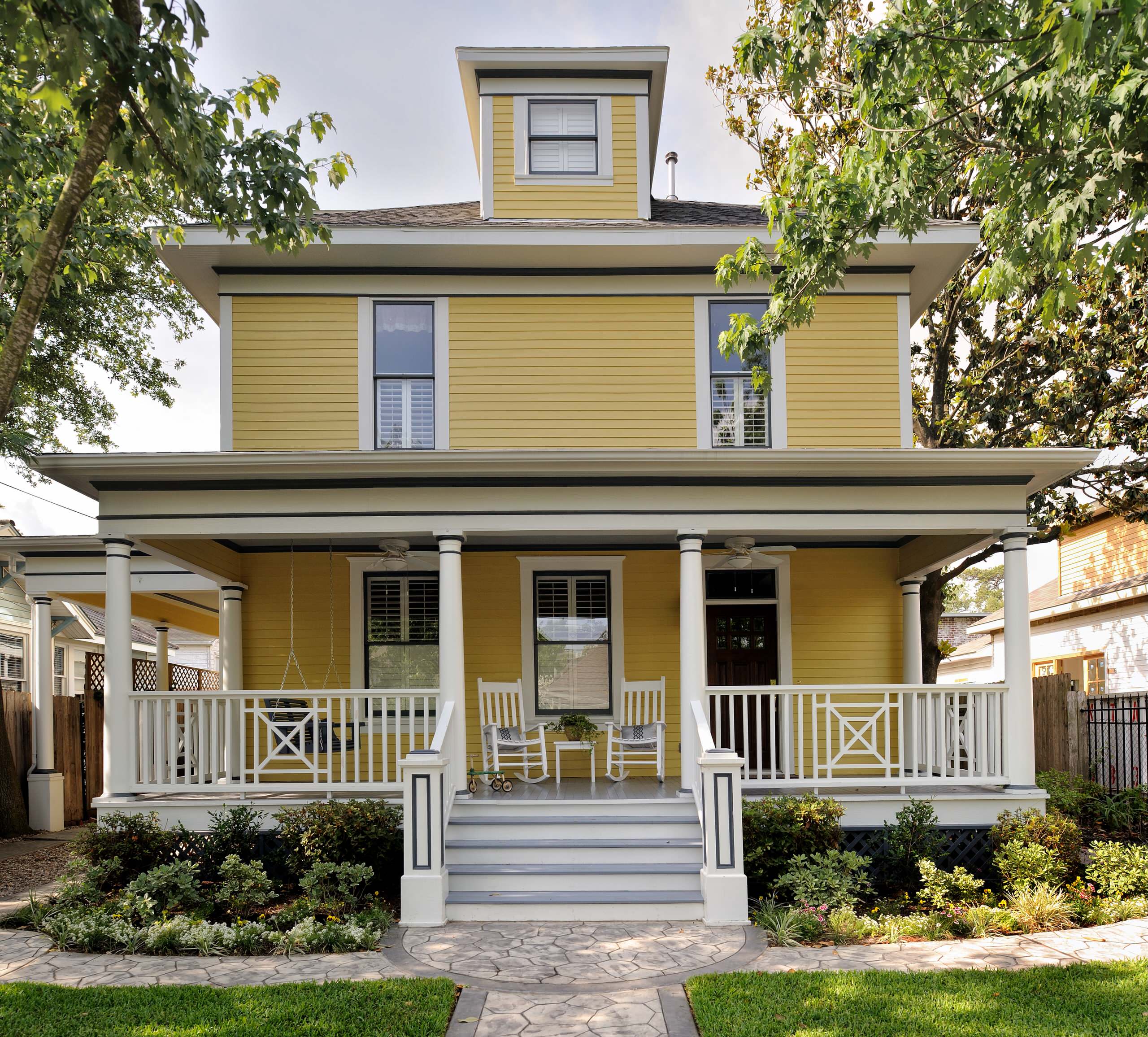 Red
Ranging from bold red to more natural shades, this color is a common choice for house exteriors. If you prefer a traditional barn red, then Cottage Red by Benjamin Moore is an ideal option.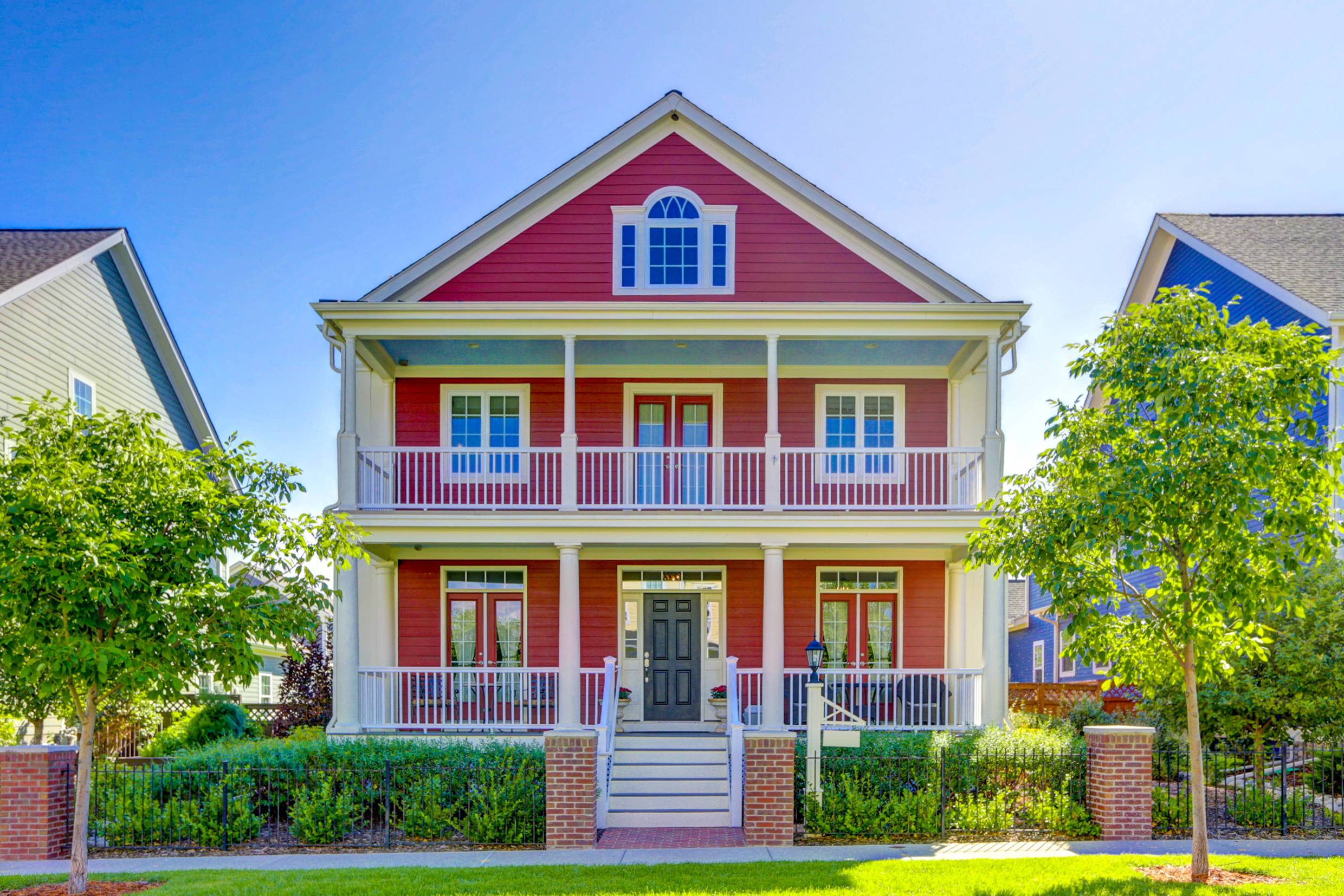 Blue
Blue is a calming color that flatters a wide range of materials. This shade is a favorite for many, so it is a safe color option if you don't feel like experimenting. Something Blue by Sherwin Williams is a gorgeous light blue that brings freshness. Lily White by Benjamin Moore is a lovely pale tone that can be considered a neutral since it goes well with many colors.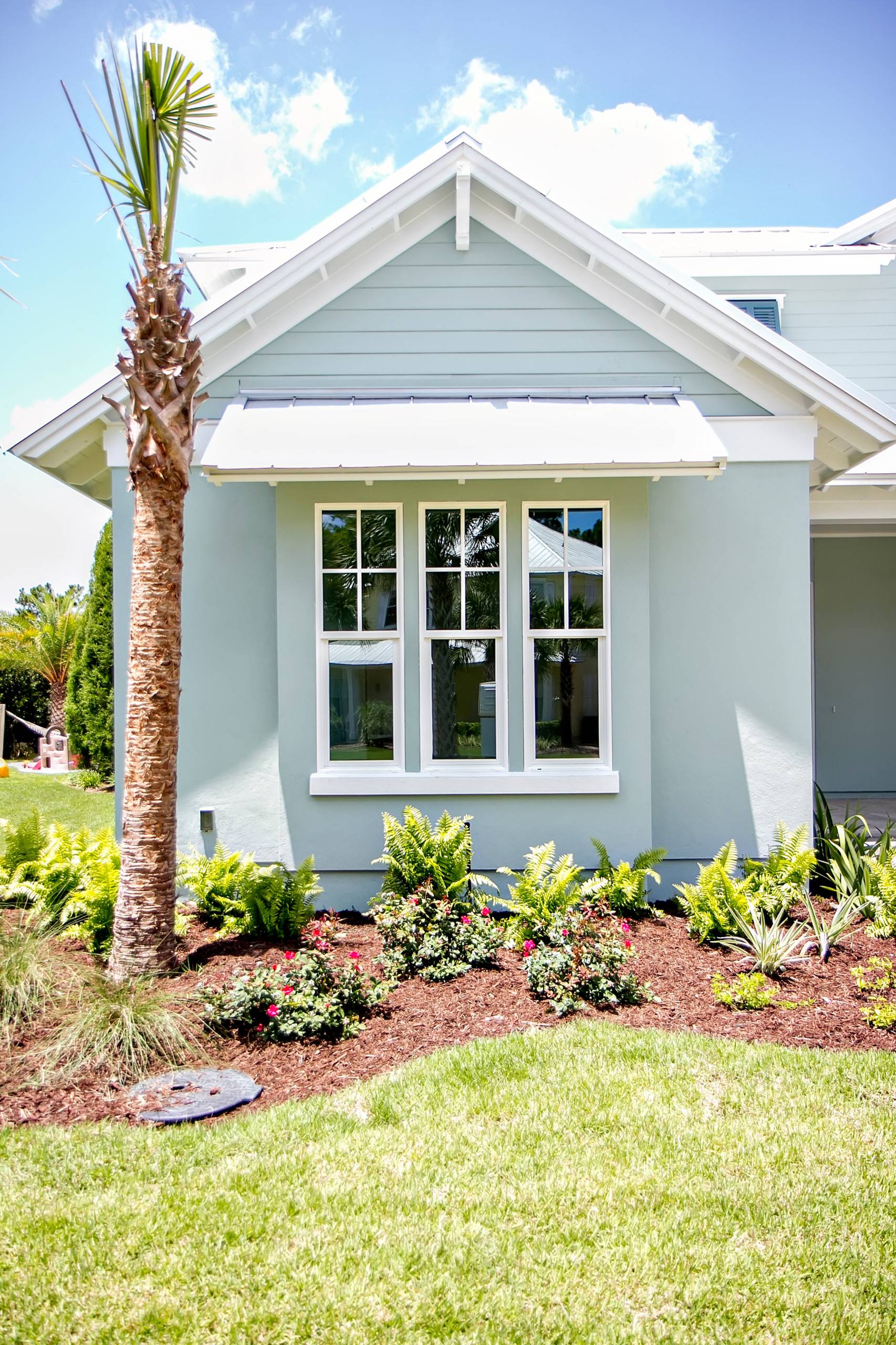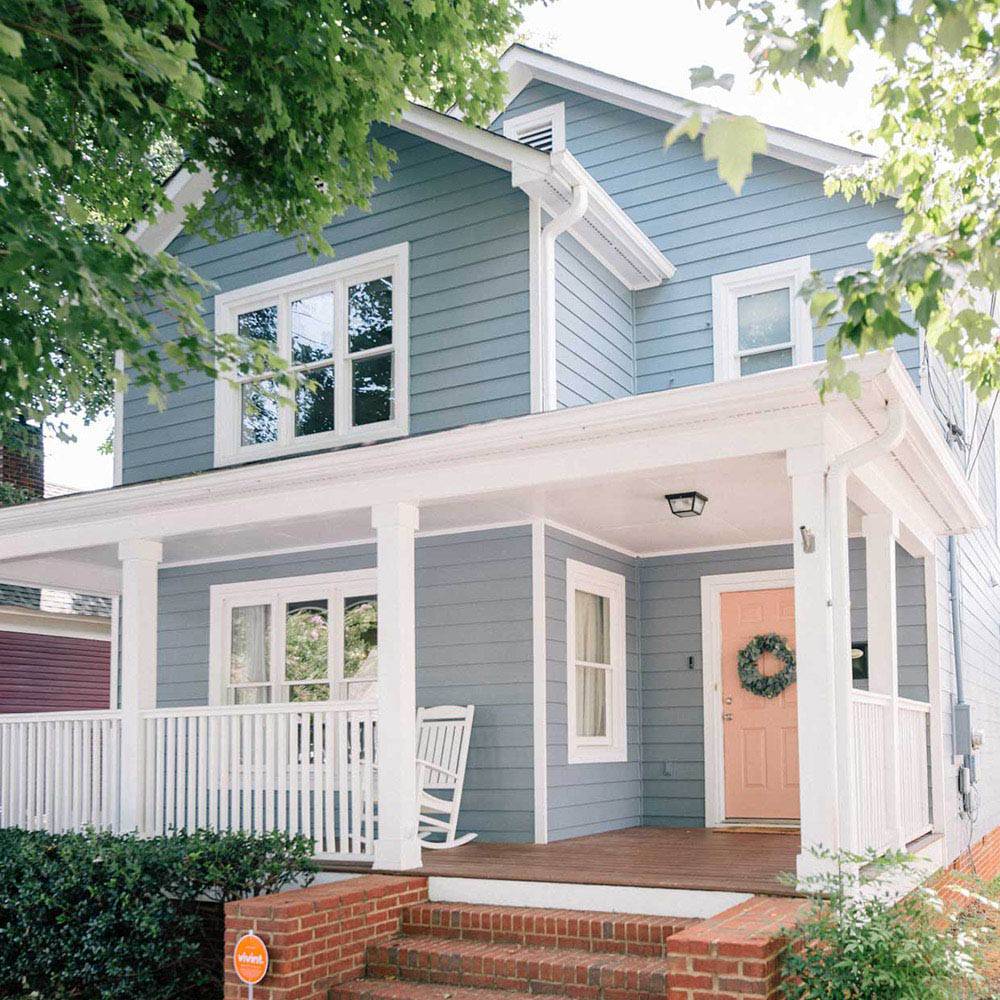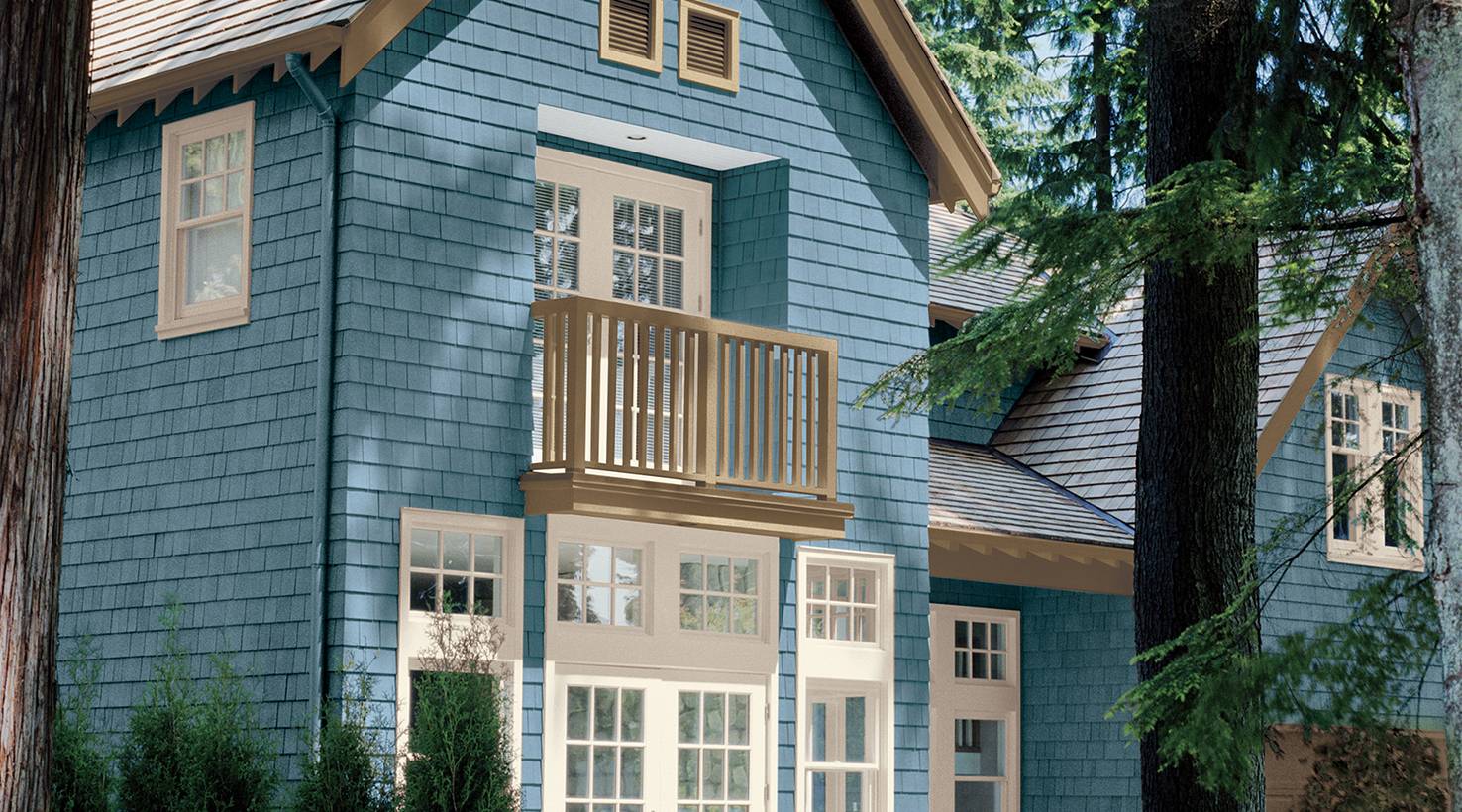 Gray
Gray is a lovely neutral, so you are free to introduce bold choices for the accents. White details such as window frames and columns will make a beautiful contrast with the darker tones. If you prefer a modern approach, choose two tones of gray.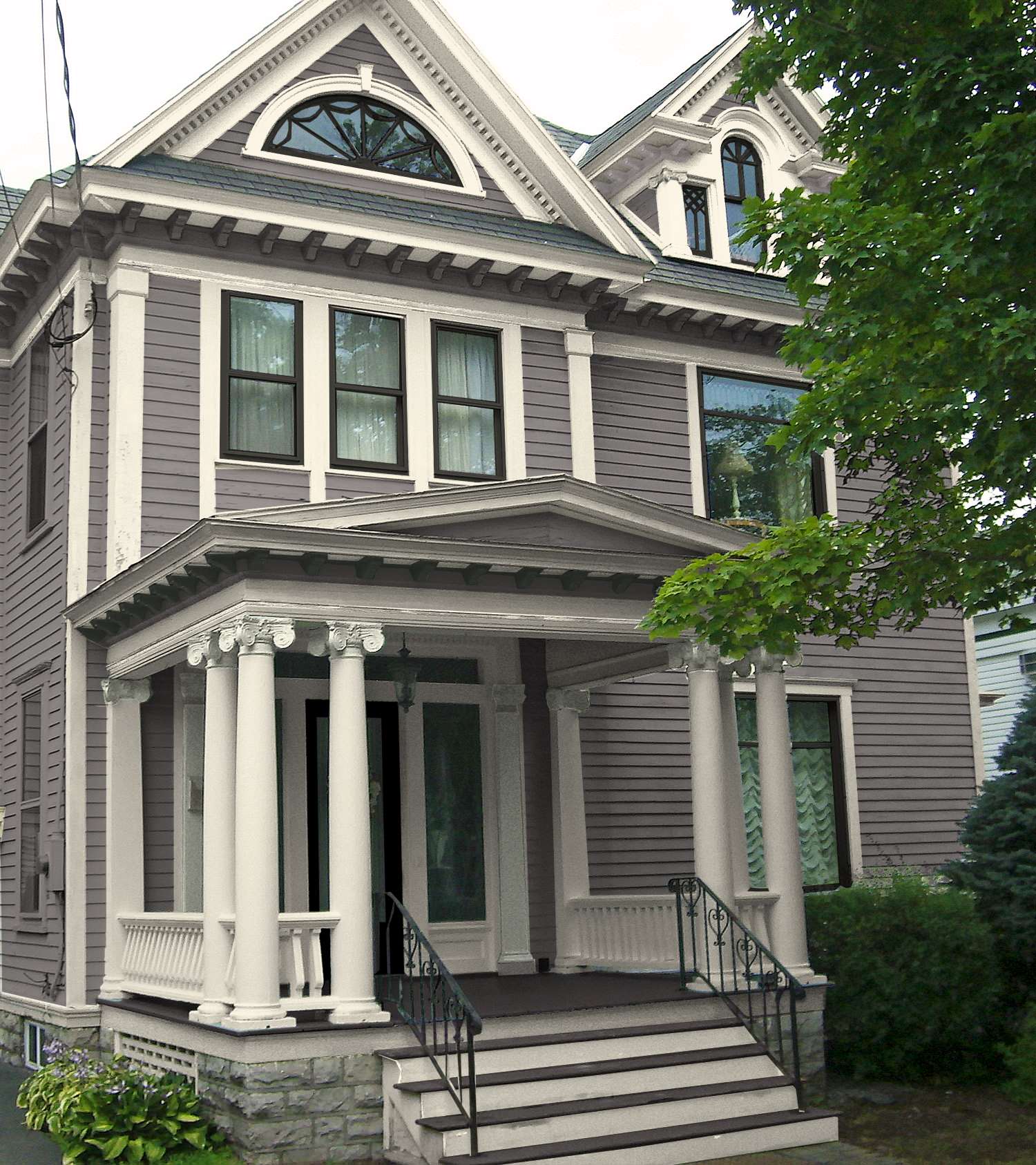 Taupe
Taupe is a sleek color that conveys warmth. If you want to enhance the curb appeal to raise the value of your home, this tone is one of the best choices. Everyone has different tastes, so sticking with neutrals is the safest option when you intend to sell your house in the near future.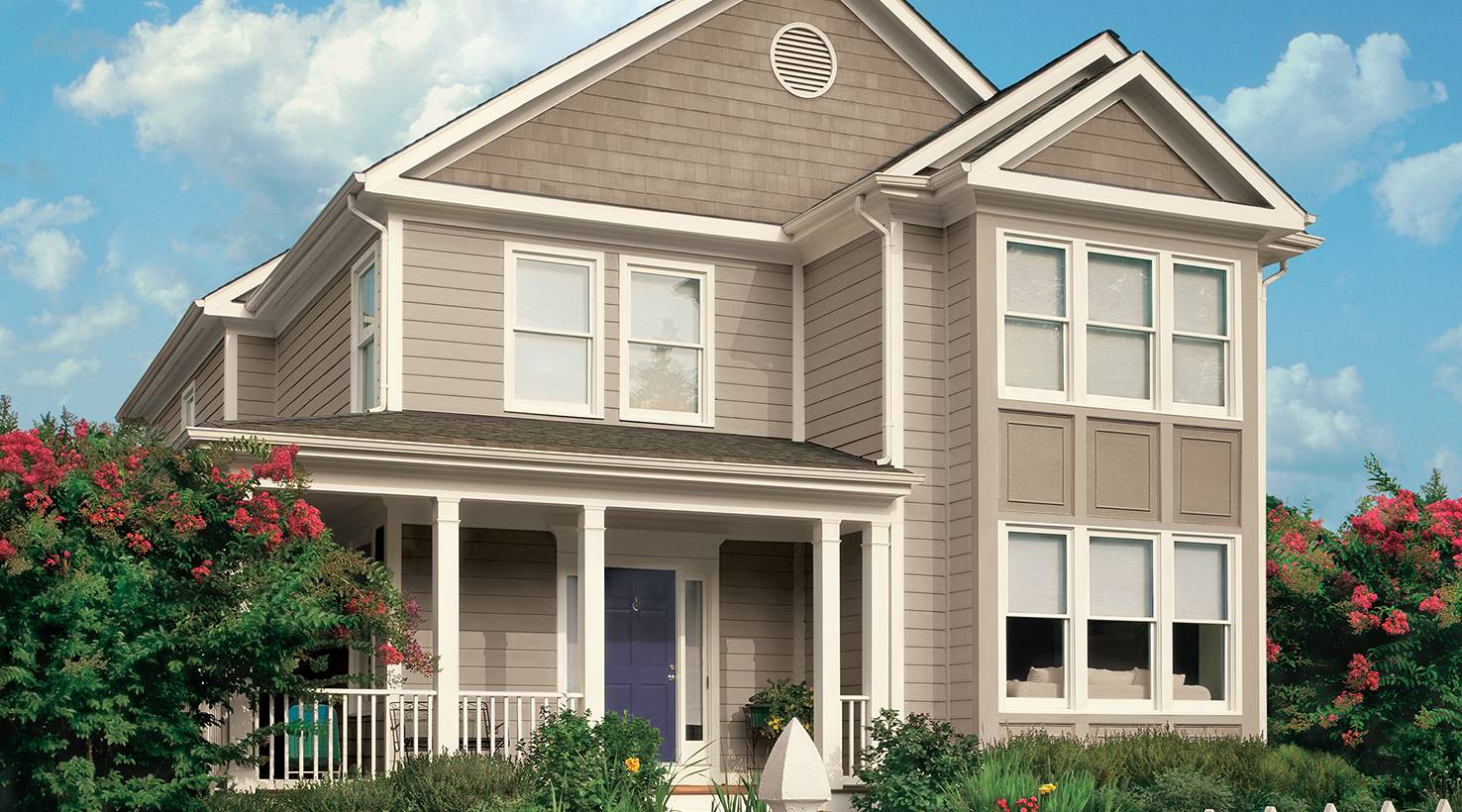 Sage
Sage is a gorgeous muted green tone that blends in with the surroundings. Match the soothing color with selections from the yellow-green family for the ultimate visual touch.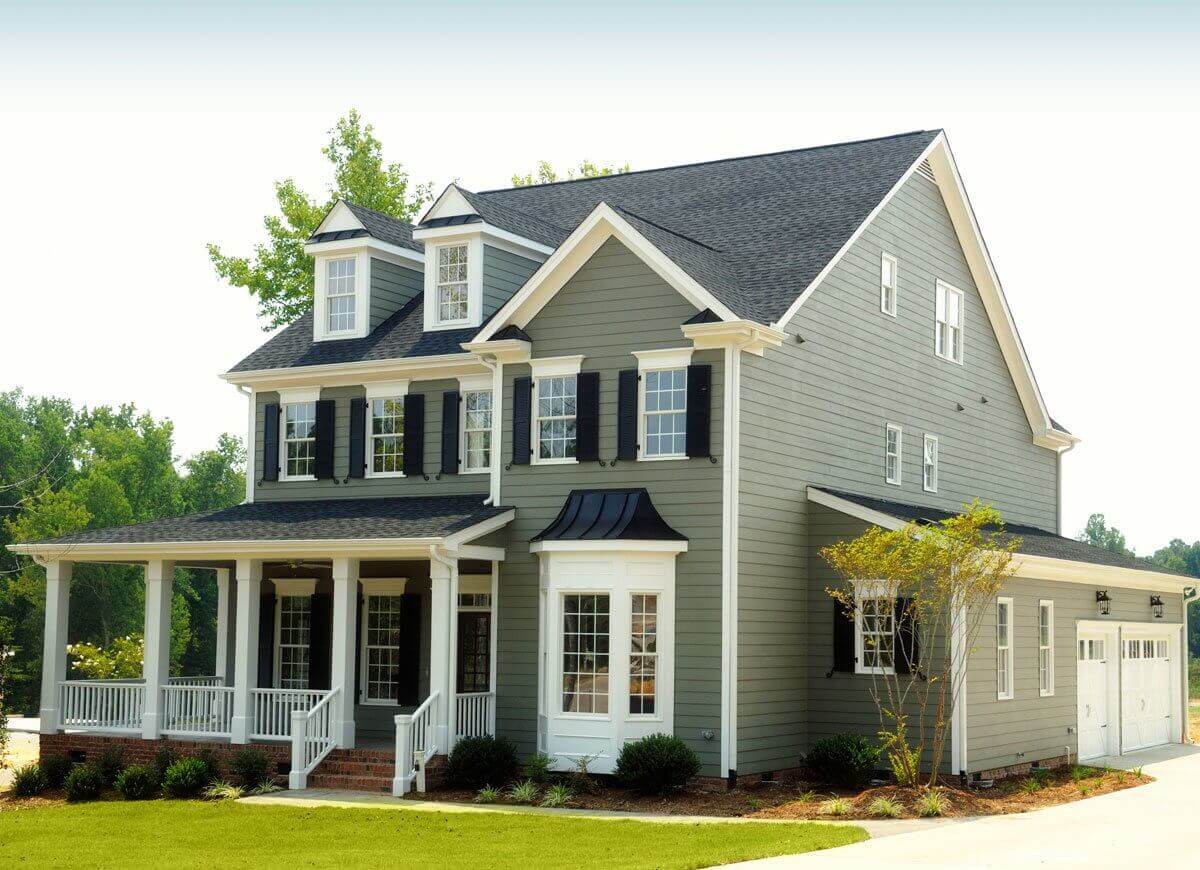 Blue-gray
Blue-gray is a lovely deep tone that pairs excellently with white trim for a bold contrast. Alternatively, use soft neutrals for a streamlined neutral look.