A Natural stone is a solid organic material made of a different mineral. It's mined from the earth for building or decorating buildings. The natural stone is mined as boulders. After mining, they undergo cutting, sizing, and shaping to fit their intended purpose. For instance, the natural stone gets molded into fitting shapes and sizes of pavement blocks, floor tiles, wall stones, or even decorative stones. 
Cast stone, also referred to as the reconstructed stone, is a form of precast concrete that tends to imitate the natural-cut stone. The cast stone products include window cills, concrete heads, coping stones, pier caps, string courses, ashlar, surrounds, gable vents, porticos, ornamentals, date stones, balustrade, and stonewalling, slabs, etc. 
Some famous examples of natural stone include; Porcelain, Onyx, Soapstone, Marble, Granite, Limestone, Travertine, etc. The following article seeks to outline some critical uses of natural stone.
Natural Stone Slab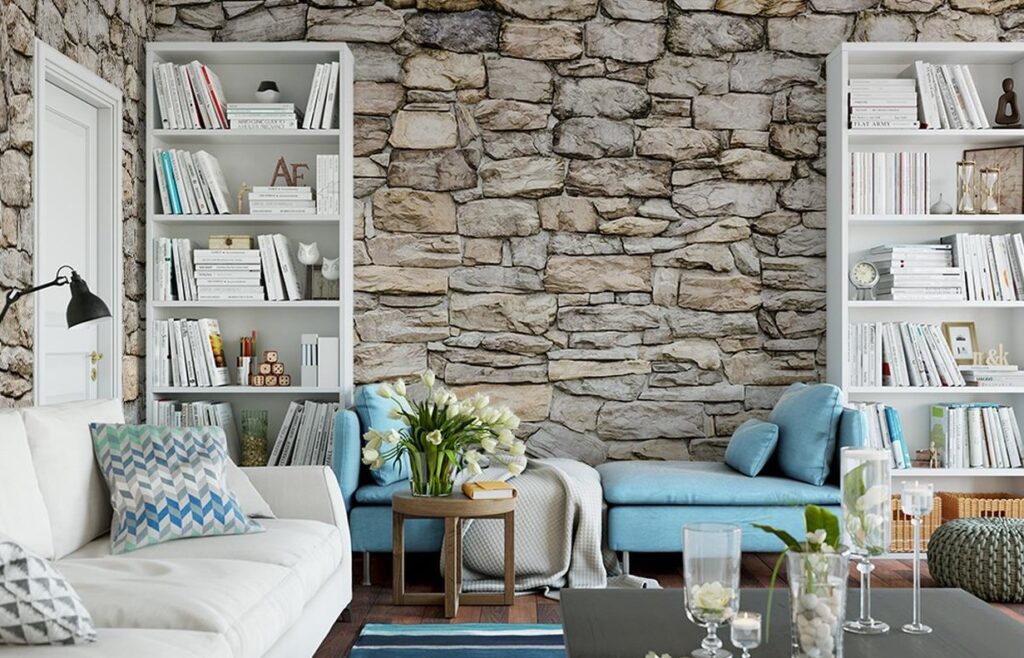 source: pinterest.com
One of the most common natural stone slabs used is a marble. Marble occurs in various colors, making it easy to blend with other decorative colors. Marble is commonly used as flooring tiles and staircases. 
Their unique colored pattern brings out the elegance in the interior décor blending. Other uses of marble slabs are facing stones, ashlars, cemetery stones, benches, window sills, sculptures, and pavement stones.
Natural Stone Tiles
Many are stacked on ceramic and wooden floors for their flooring and wall finishing for their price and acceptability. The natural stone tiles are the ideal solution for anyone willing to go a notch higher in experiencing redefined interior design elegance. 
For comprehensive coverage, natural stone tiles come in many different variants. Out of the long list, there are 5 widespread variants; Granite which greatly sorts after due to its multi-color nature and versatility in usage. Others are Slate, Travertine, limestone, and marble.
Natural Stone Kitchen Fixtures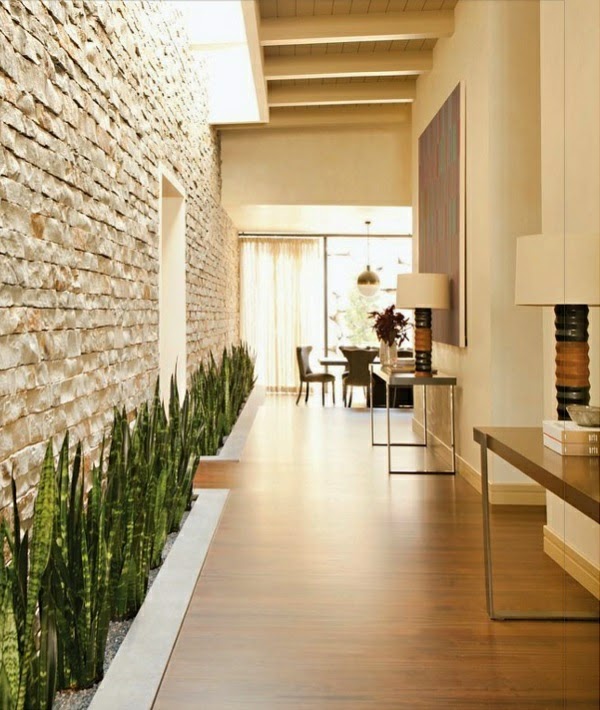 source: pinterest.com
The kitchen handles food production. Spillage is avoidable in the day-to-day kitchen operation; some are noticeable while others don't. The unnoticeable ones may end up causing accidents of staining the floor.
When choosing a flooring material, it should be easy to clean and less slippery. For the countertops, they should be scratch resistant. All these features are found in natural stone. Apart from that, there are a lot of benefits of installing natural stone on the kitchen floor and tabletop. 
The artistic nature of interior design does not exempt the kitchen and compliments its elegance, and creates a beautiful charm for every user with a wide range of natural stones.
Natural Stone Bathroom Fixtures
In the bathroom is always a person's lone moment where activities are completed alone. Surprisingly, many use the bathroom only to meditate on things affecting them and reflect on a possible solution.
Having this lone moment in an attractive environment is a whole new horizon of an experience. The installation of natural stones like granite or marble will enhance the interior design making it the best meditation venue.
The natural stone in the bathroom is appealing with its textures and unique variety of colors. It makes the natural stones valuable and elegant.
Natural Stone Lighting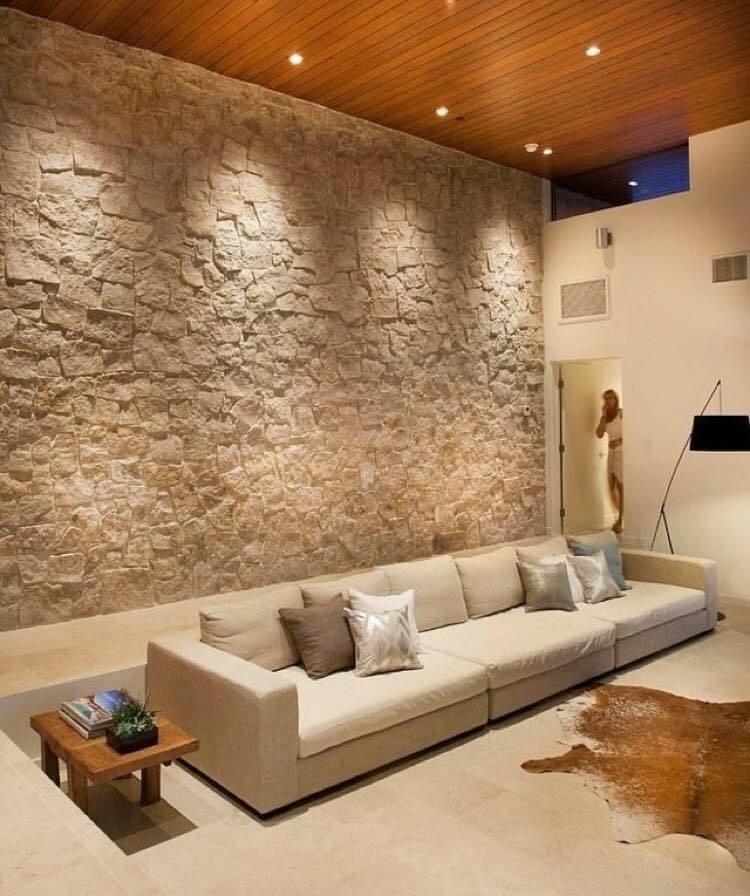 source: pinterest.com
Natural stones have become a popular and essential part of interior design and decoration. Their versatility in usage makes natural stone a desirable piece for everyone. Through innovation, now natural stone can create lighting fixtures for the home.
The innovation has gradually expanded, making significant strides of advancements and improvements. Using their variety of colors and varying textures, they developed lamp shades, wall bulbs, and chandeliers. Onyx is the famous natural stone lighting. 
Natural Stone Wall Décor
The interior design has found a way to satisfy the customers' desire for an elegant and stunning home. The natural stone has provided more minor chips that can be used as floor-to-ceiling wall décor.
If not the whole place, the best places to install these natural stones at a different desired location like; cooker section area in the country, redefining a shower moment, dining table, the fireplace area, bedroom at the bed area, bookshelves area, living room, and other places.   
Conclusion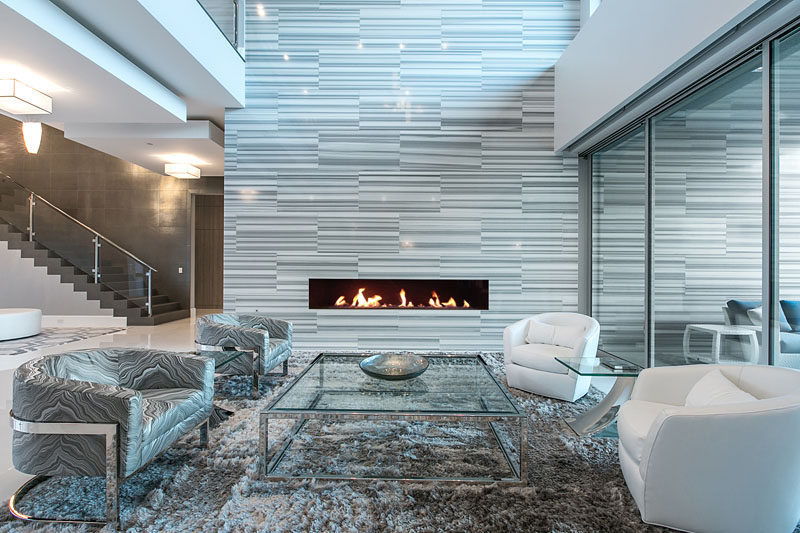 source: contemporist.com
 In the dynamic world of interior design and decoration, the use of natural stones to create elegant and classy living conditions with a magnificent interior finishing. Despite the stone being from old age, the natural stone has risen to keep up with the regular competition.