When you're designing an entire home or maybe redesigning a certain space, shopping thrift stores can be a great option. 
When you shop in thrift stores, you can save money, plus it's eco-friendly compared to buying new furniture. Thrift store furniture can stand the test of time because it's often very well made as compared to fast-furniture designs. You can also support your local community because many thrift shops are nonprofits that use the money from sales to support people in need. 
You can make your home one-of-a-kind and not like anyone else's. With that in mind, the following are some ways you can design your home with thrift store finds, whether you want a beachy, coastal cottage feel, mid-century modern style, or any other aesthetic. 
Shop the Stores in More Expensive Parts of Town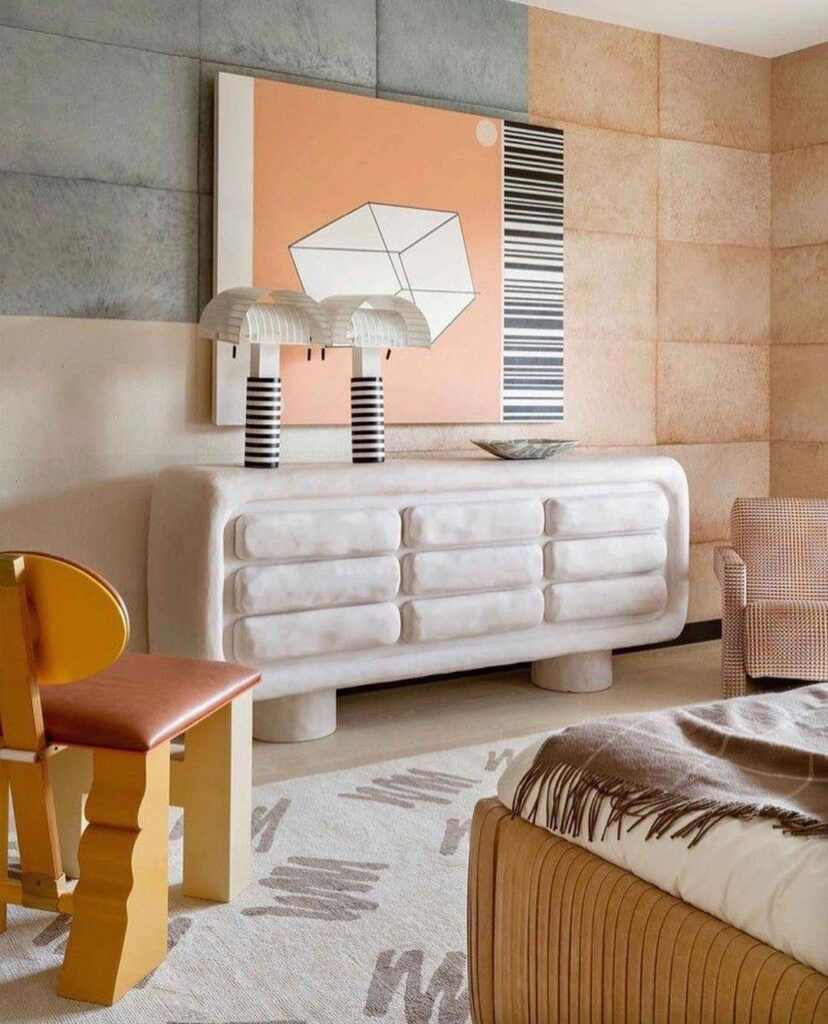 source: homedit.com
If you go to higher-end parts of your city or town, the thrift shops often have better donated items. If you're in a more expensive part of town, you may pay more for these items, but still, compared to what you would pay otherwise, it's going to seem like nothing. 
Know When New Items Go Out
One of the things that experienced thrift shoppers will tell you is to get to know your locations. There are certain days of the week when they're going to put out new items. 
For example, maybe on Mondays is when you'll get first dibs on fresh merchandise that was just donated. 
Some people who have a true love for thrift shopping will go every week, on the days that they know new items are going to be put out. 
There are also frequent sales, just like you'll find in traditional retailers. Ask the store employees when they have sales, and you might be able to find big pieces in particular that are significantly discounted off their already-low prices. 
Another reason you should talk to the store employees is to figure out how things work seasonally or around holidays. For example, around New Year's or at the start of spring, people tend to want to clean out their houses and organize, so you might find a lot more donations during those times. If you get to know the employees, they'll be able to give you all the good insider tips. 
Know What You Need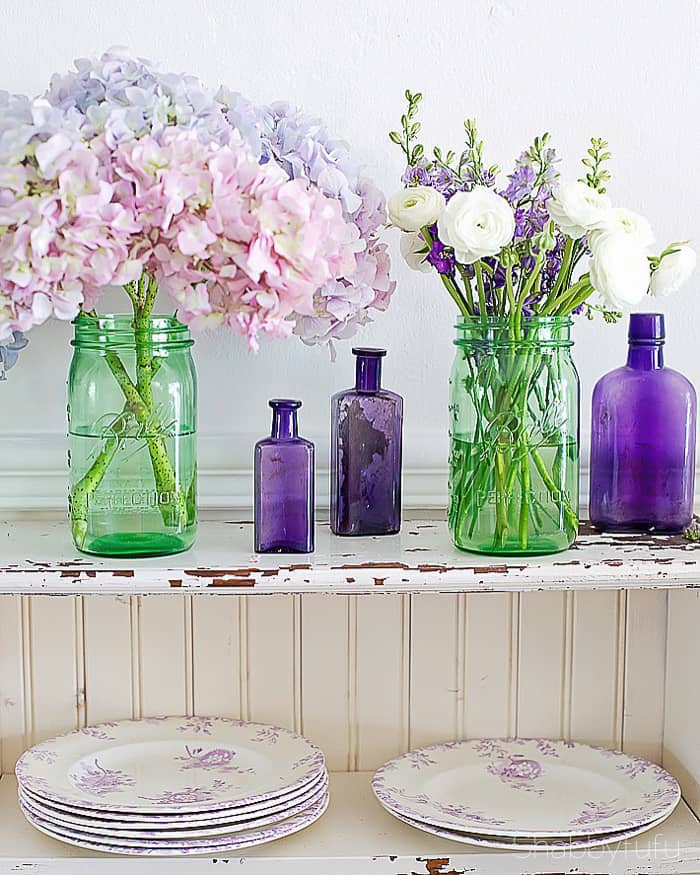 source: shabbyfufu.com
If you're designing your home or you're creating one particular space, you want to make sure that you're focused when you go thrift shopping. Otherwise, you might end up with a lot of items you don't need. 
Make a list of exactly what you're looking for so that you're not distracted while you're shopping. 
Some of the best items to buy during thrift shopping can include:
Lamps—these are great to find at thrift stores because it's easier to give them a makeover with paint and maybe a new shade if they need it. You can do a lot with lamps, or just leave them as-is if you prefer. 
Light fixtures—much like lamps, light fixtures can be good finds at thrift stores since you can fix them up easily. 
Picture frames—there is always an enormous assortment of frames at thrift stores, so you can mix and match and create a fun boho photo wall. You might also find art that you like, possibly already in the frames. 
Mirrors—if you've ever been to a thrift store, you've probably seen at least a few mirrors each time. Again, you can clean them up, or you can paint them and give them an entirely new look. 
Holiday décor—people tend to clean out their holiday décor pretty frequently, and when they're going through their unneeded storage, these items might be the first to go, so you can find some great pieces in thrift stores.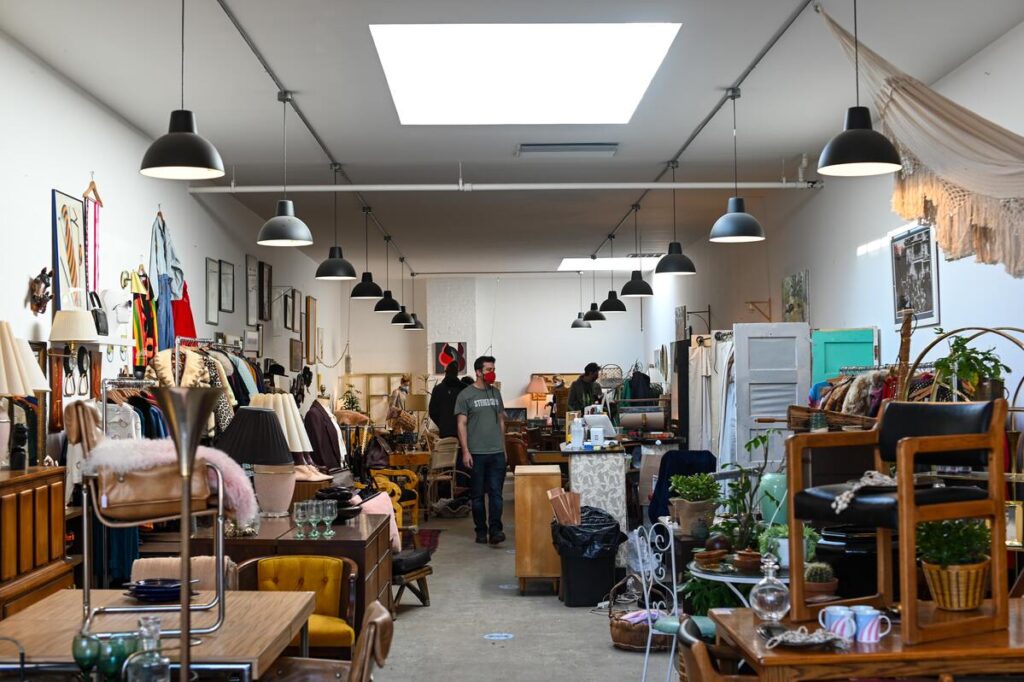 source: halterlady.com
Vases and pitchers—vases and pitches can be useful for holding flowers, water, or anything you need, or you can use them as décor. 
Books—most thrift stores have shelves and shelves of books. You can choose some that you'd like to read, and you can also use them as décor on shelves and surfaces. 
Dishes—you might be able to find matching sets of dishes at thrift stores, and sometimes they're in their original boxes. You could also do a mix-and-match approach with your dishes for something quirky and eclectic. 
Finally, from big pieces like sofas that you could potentially reupholster to smaller items like end tables, furniture at thrift stores can offer you new options at a much lower price than it would be to buy new.