Don't feel like you want to commit to one particular interior style? You are not alone. The mix and match approach to interior design is rising in popularity. Maybe you want to decorate your home with the things you love, and they go with different styles. Or, you might want to go beyond a uniform look and introduce some personality. 
Whichever the reason, you might not feel confident enough to go bold and mix two styles. To remedy that, we present the ultimate guide on mixing and matching various styles. When you read through it, you will learn how to fuse different styles into a harmonious space. 
Find mutual characteristics
Some styles have common characteristics. For example, both Scandinavian and Boho share a love for natural materials and textures. These mutual points allow you to blend the styles seamlessly for a cohesive look. We love how this space borrows equal parts of each style, creating a solid connection with the best characteristics. The rattan swing chair is Boho-inspired, while the minimalist table is more Scandi-oriented. However, the textured rug and abundance of greenery are standard for both styles.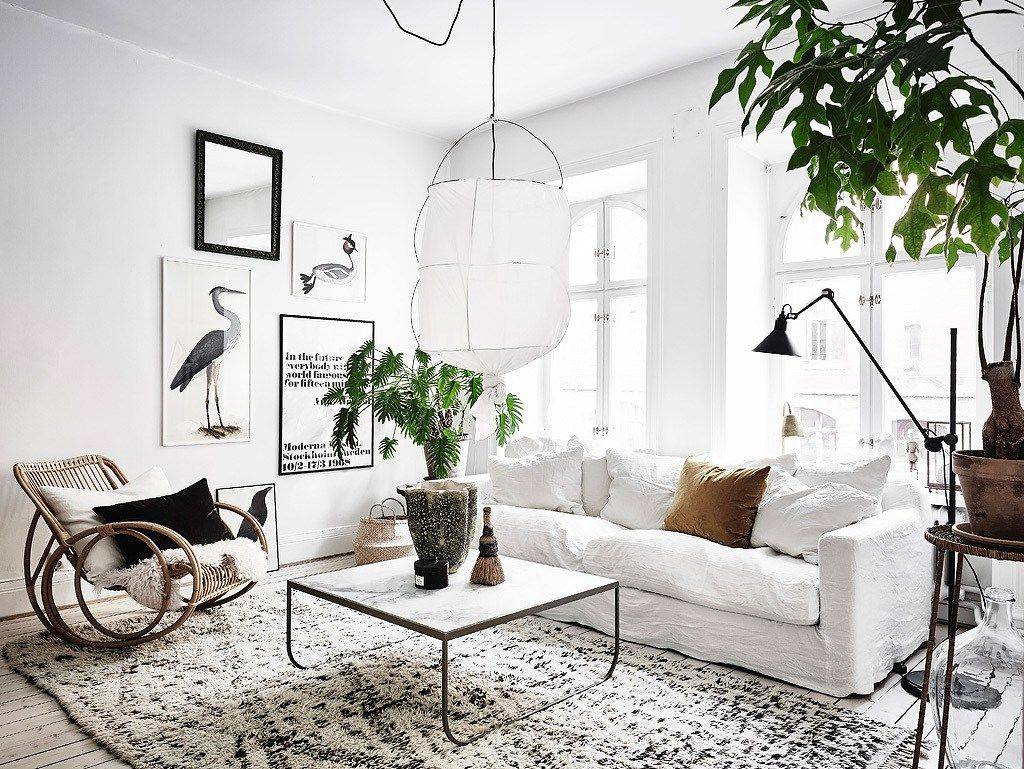 Mix and match dining chairs
When getting a dining set from your local furniture store seems too dull, don't be afraid to experiment. The mix and match approach to choosing dining chairs is an unexpected way to blend styles. If you don't want to mess up the balance, we have a valuable trick to make it easy. All you need to do is paint the different chairs in the same color for a harmonious look.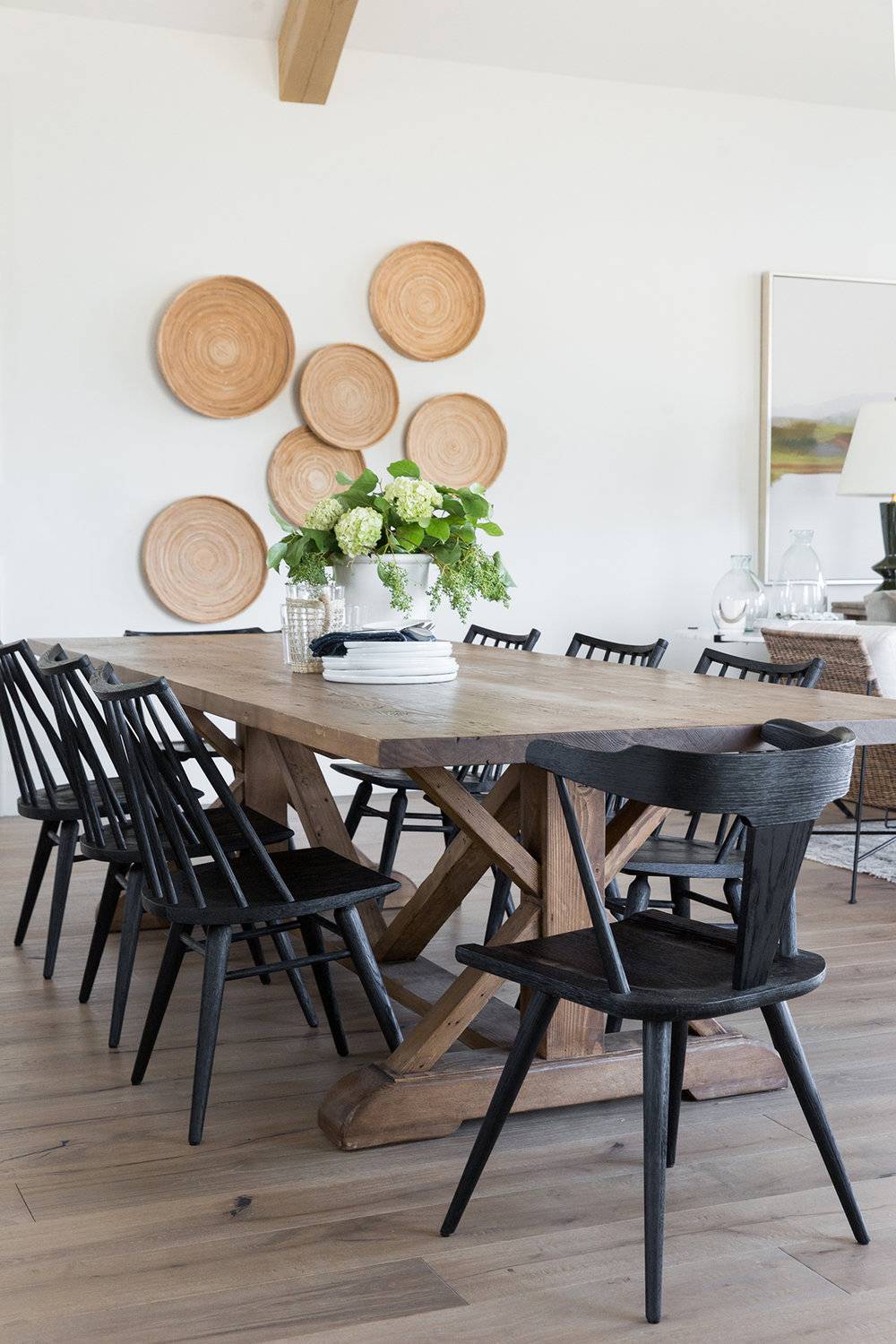 Keep the color scheme consistent
When playing with different styles, it is easy to cross the line and achieve a result other than the one you expected. To avoid this, make sure to determine a color scheme and stick to it. Repetitive colors will tie the space together and result in harmony. The color scheme in this living room borrows the earthy tones of the Moroccan rug for cohesiveness.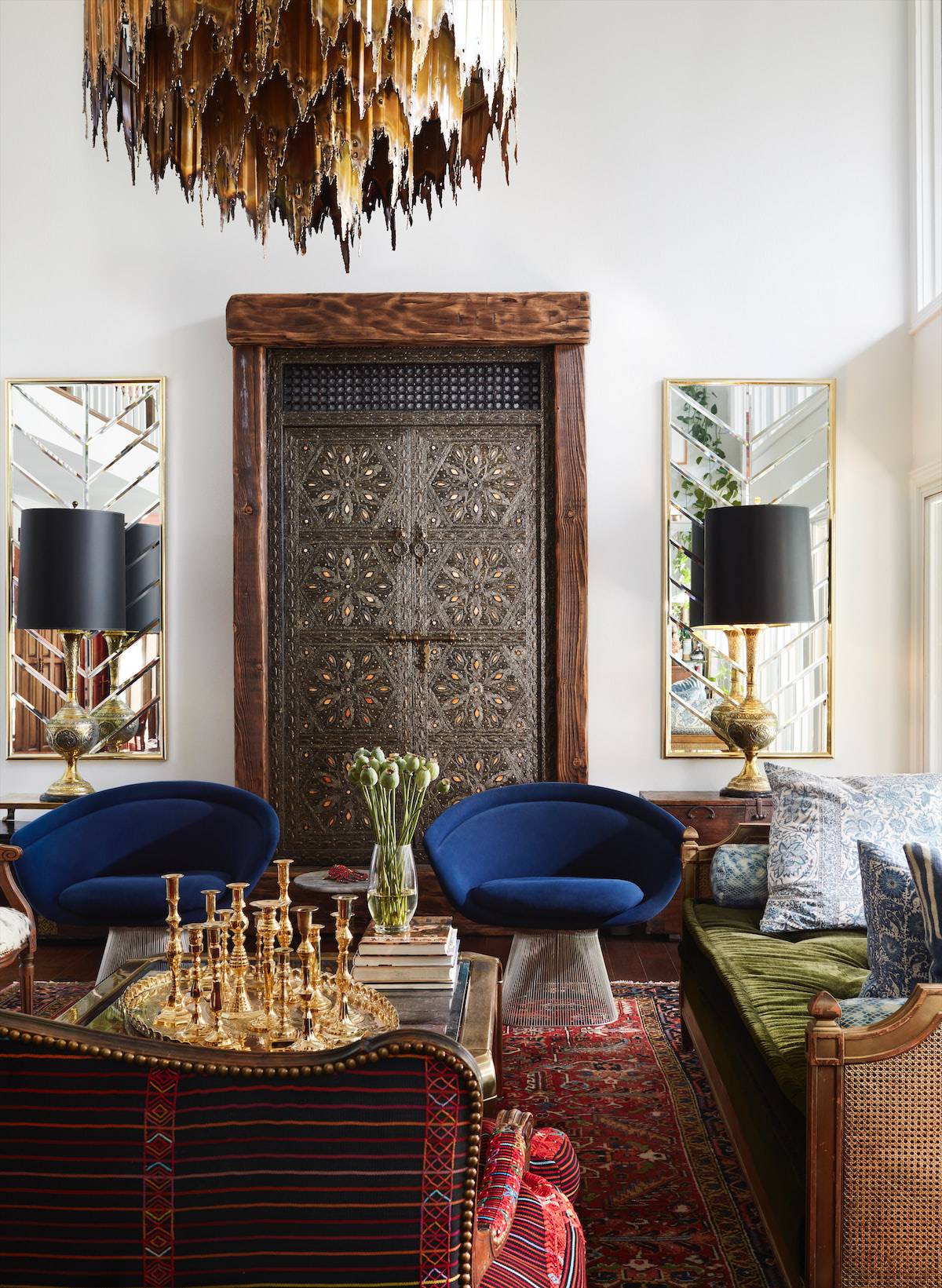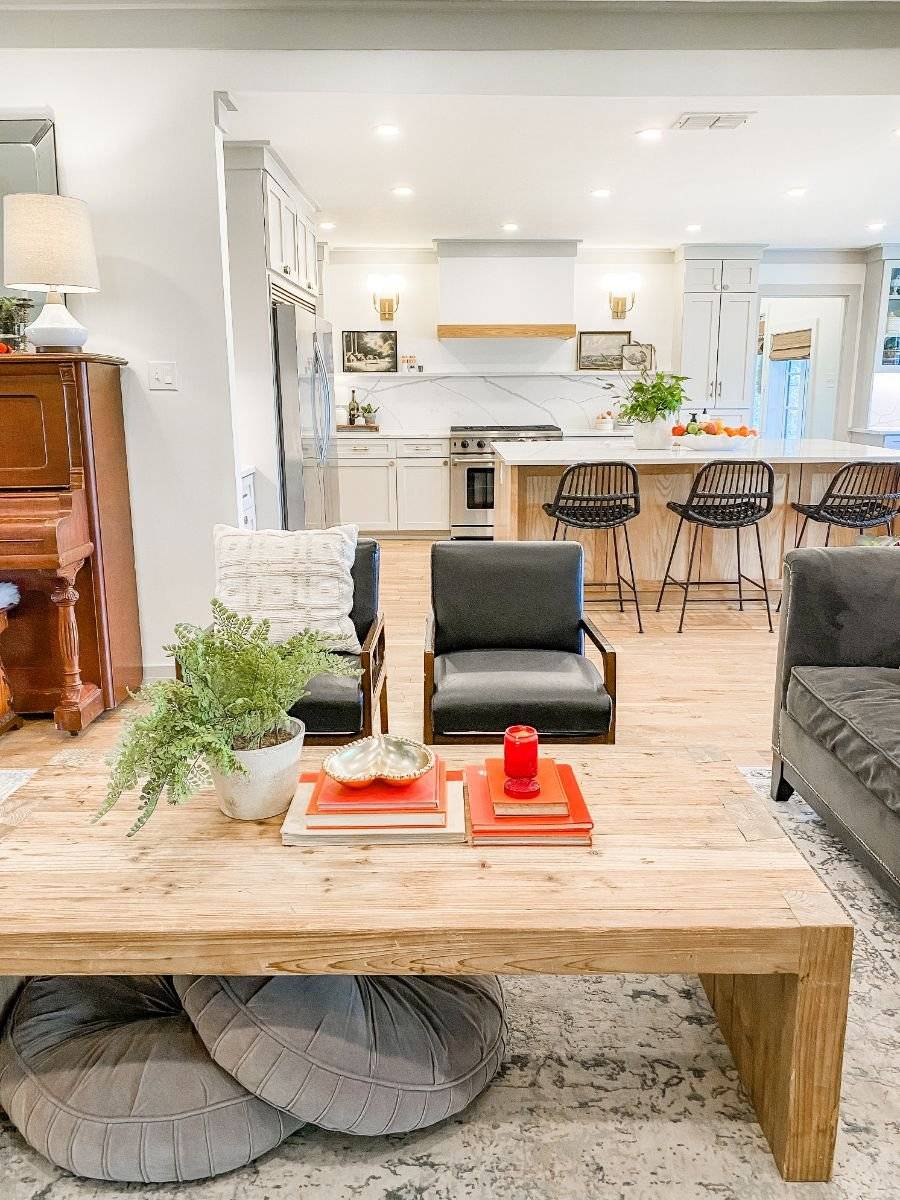 Architectural details
The architectural details of your home might belong to a specific style, which can serve as a guideline. These exposed wooden beams have a distinct look, authentic for farmhouse styles. This gorgeous kitchen features modern farmhouse cabinets and lighting. The exposed brick wall and wooden doors bring a rustic element to play, perfectly complementing the vibe. 
An exposed brick wall can fit in many styles, adding a dose of texture to elevate the look. This kitchen has a modern industrial vibe, and the wall perfectly complements the aesthetics.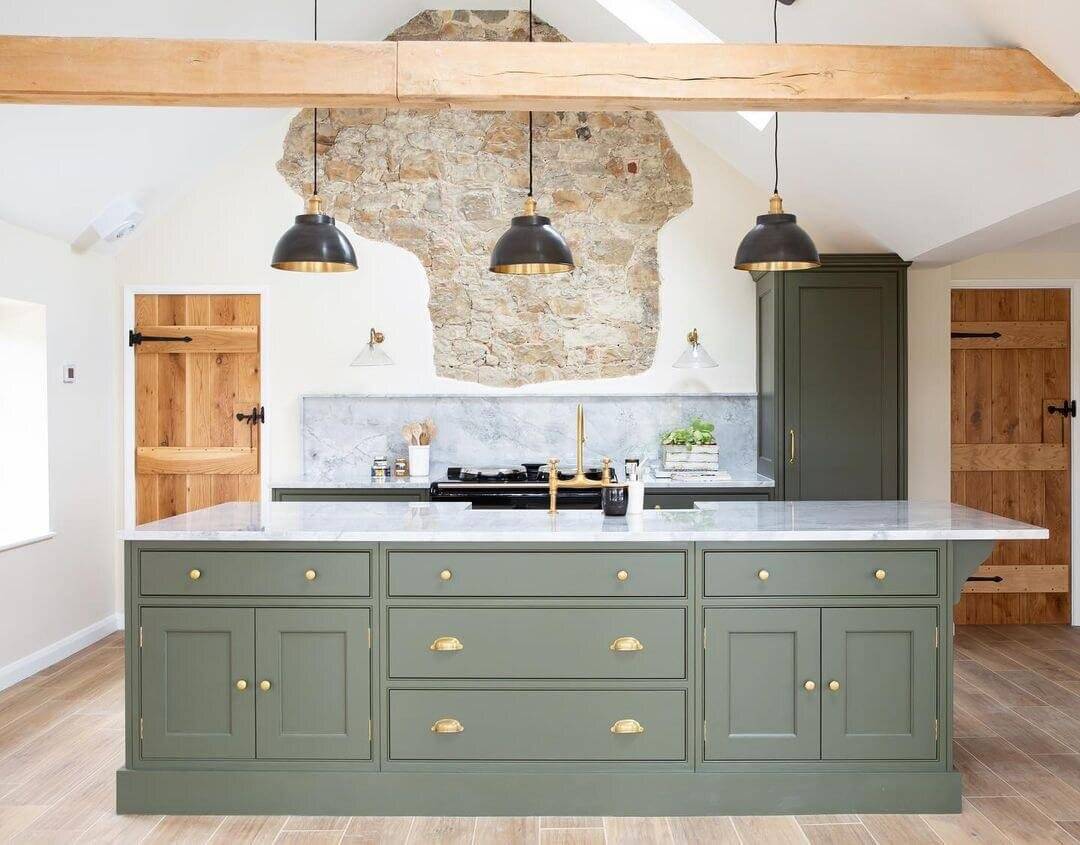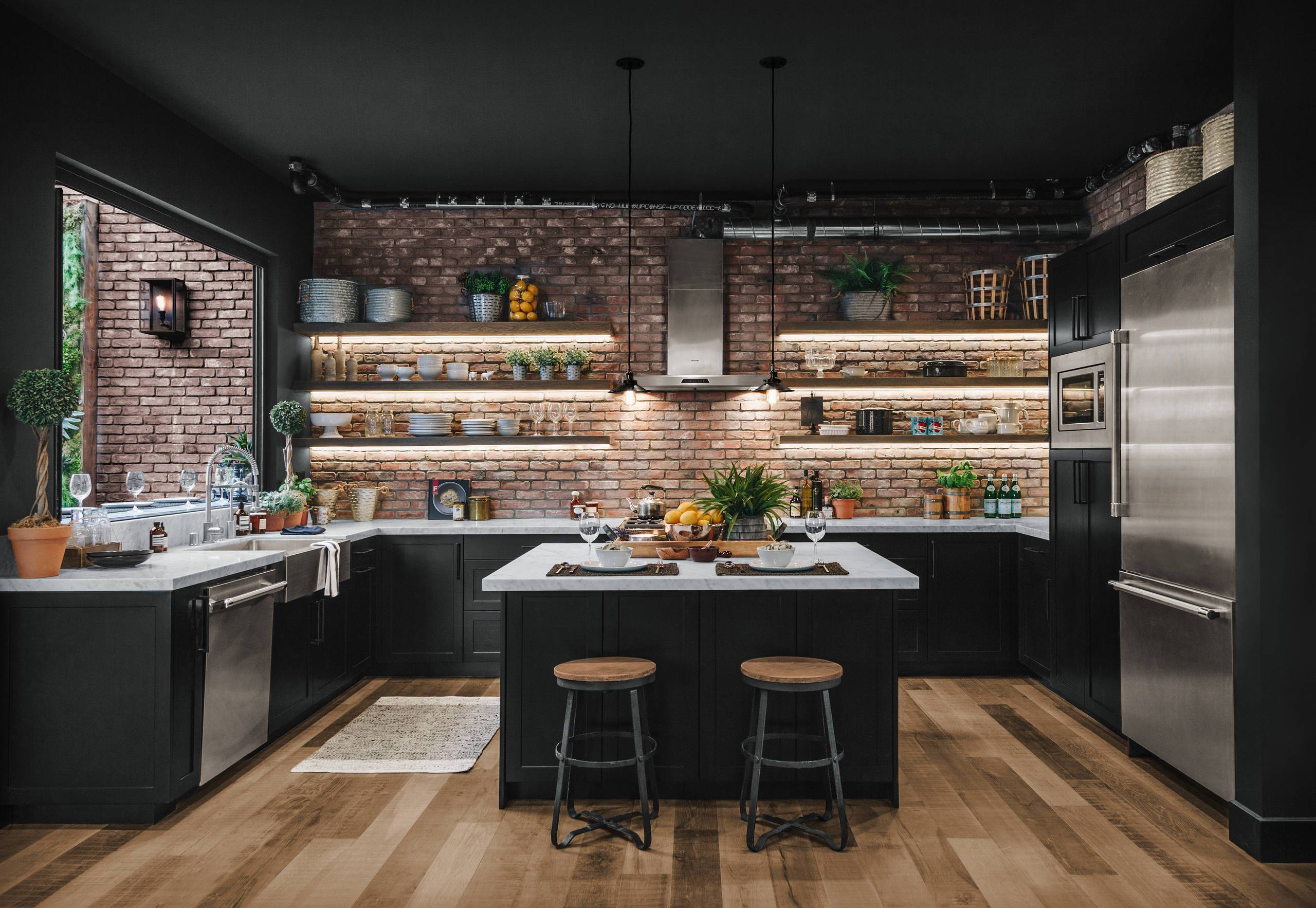 DIY it
If Grandma's chair is a precious keepsake for you, then feel free to incorporate it into the look. If the color feels too outdated, you can reupholster and repaint the furniture in modern colors.