Do you want to add a pop of color to your home and welcome the festive spring season with grace and beauty? We prepared a selection of tasteful Easter egg decor ideas for your home. From creative centerpieces to curated Easter arrangements, there are many stylish ideas to choose from. If you're a huge fan of seasonal decor, you shouldn't miss this post!
Easter centerpiece
If you aren't feeling creative enough for an extensive DIY project, you can always come up with an easy centerpiece to spruce up the dining table. Even the simplest design will elevate the mood and bring fresh spring vibes to your home. Start with faux branches and flowers, and layer Easter eggs for a cheerful look.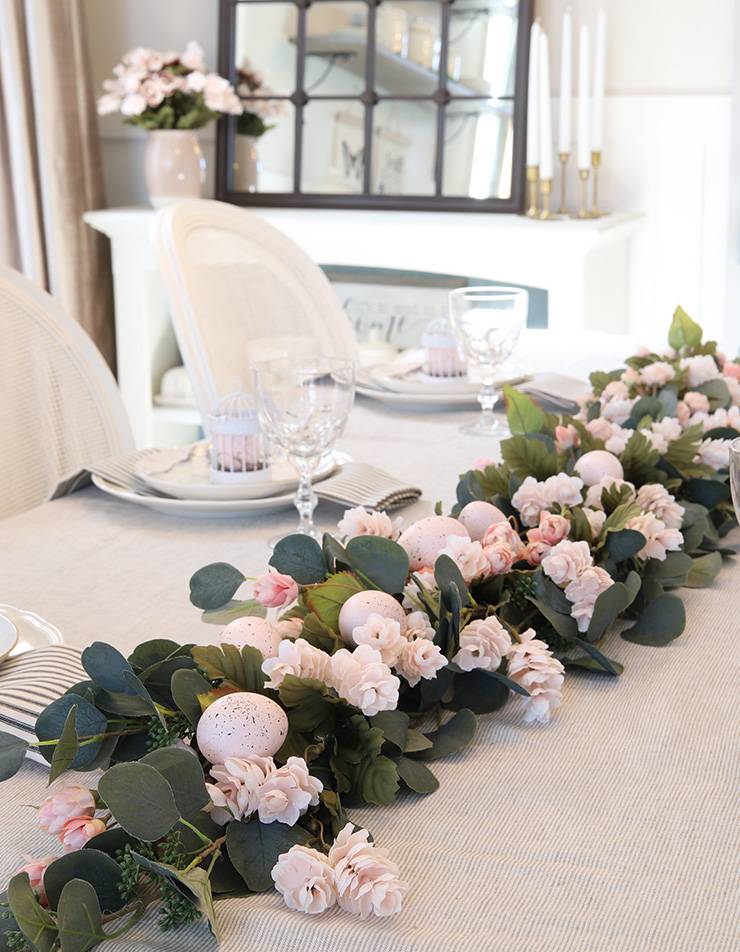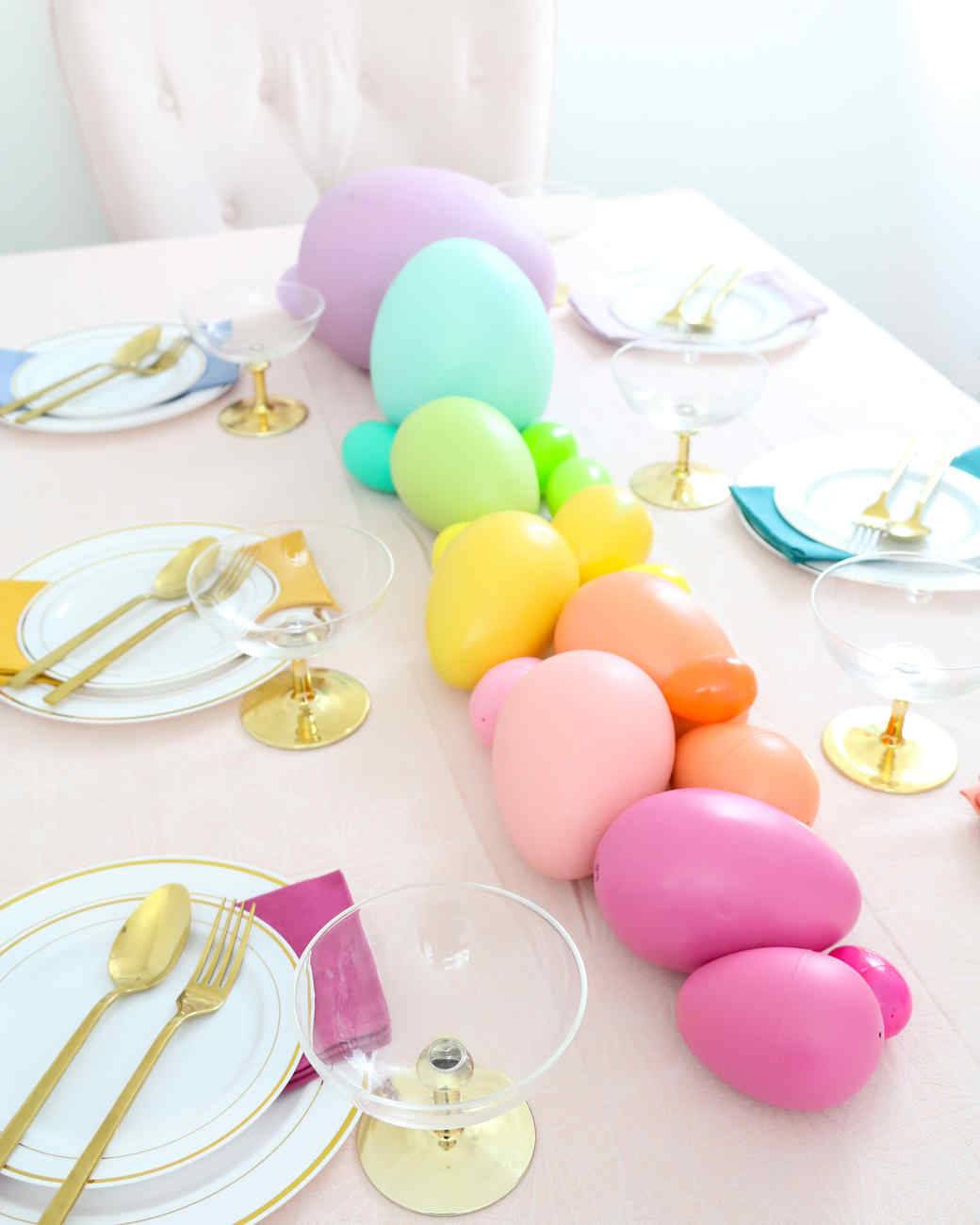 Spring table setting
Opt for pastel colors and fresh flowers to create the ultimate spring table setting. If you are proud of your egg decorating skills, feel free to show off your efforts. Display the Easter eggs on cake stands, or use them to decorate the napkins. Candles are a versatile year-round decor element, so you can add them to your table setting for an elegant vibe.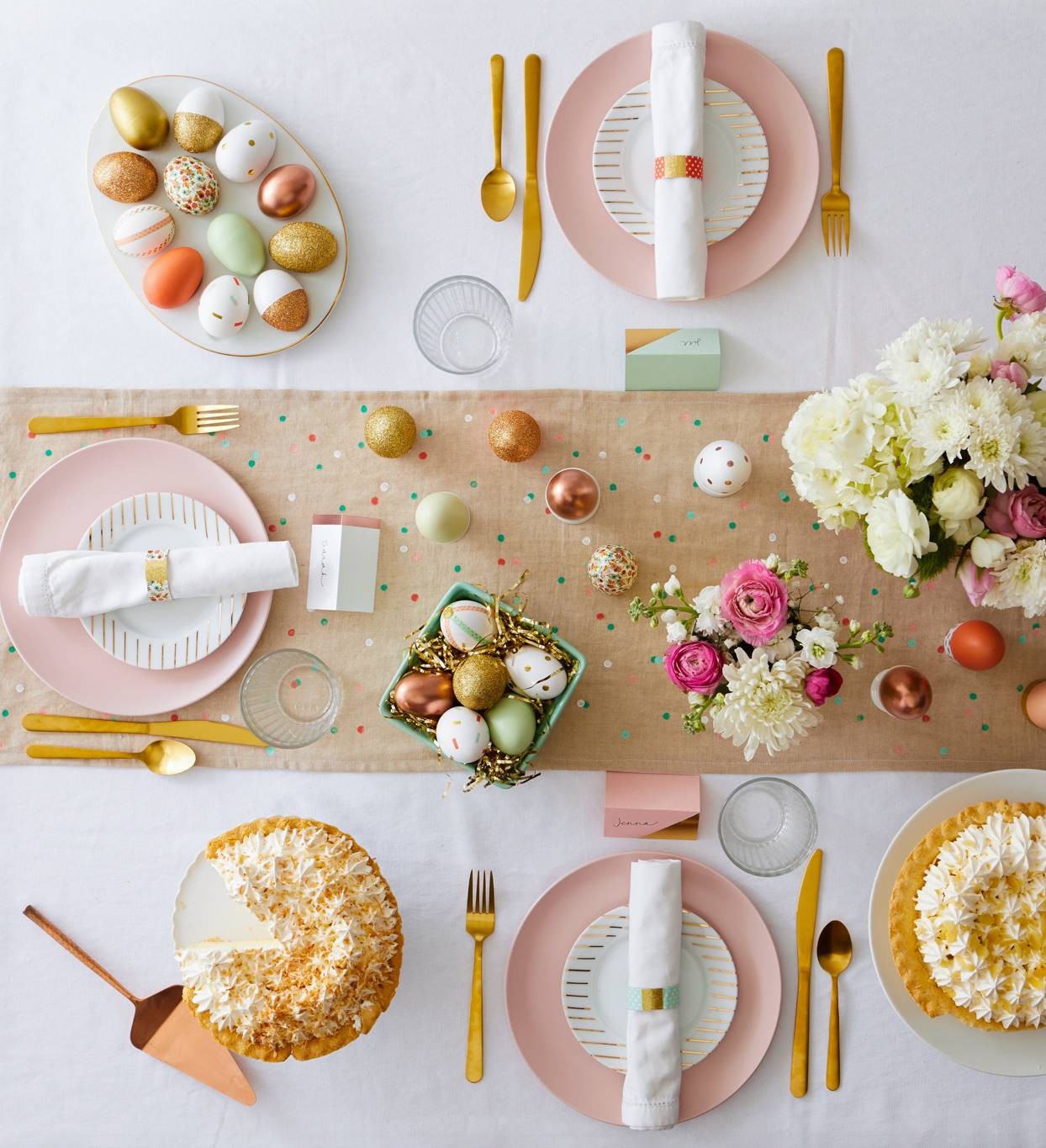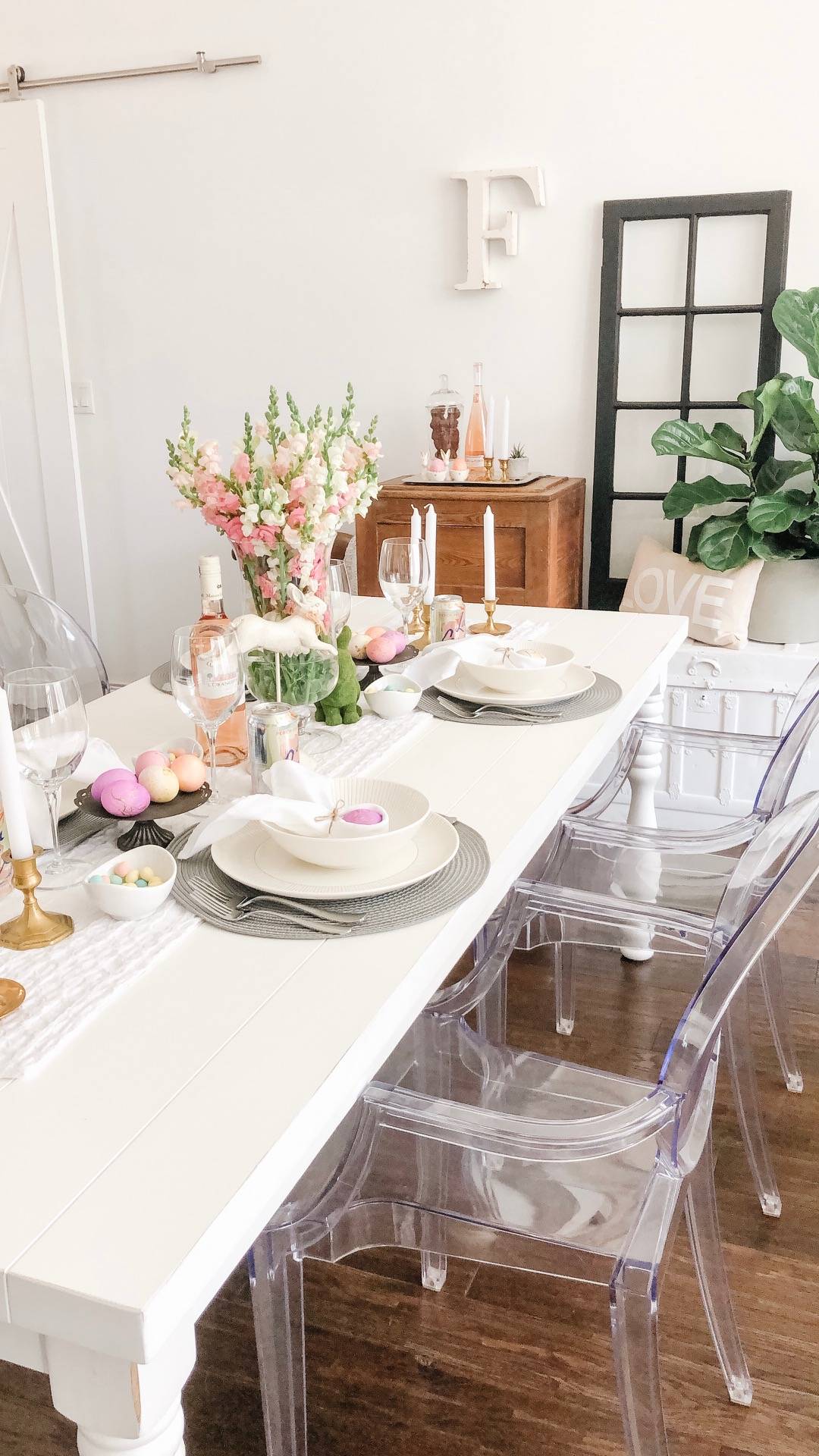 Easter egg wreath
A wreath is a versatile piece that you can easily fit in your seasonal decor. Enhance a basic wreath with colorful Easter eggs, faux flowers, and a cute bow. Decorate your front door to make it look inviting and welcoming. Or, you can dress up the mantel in the Easter spirit.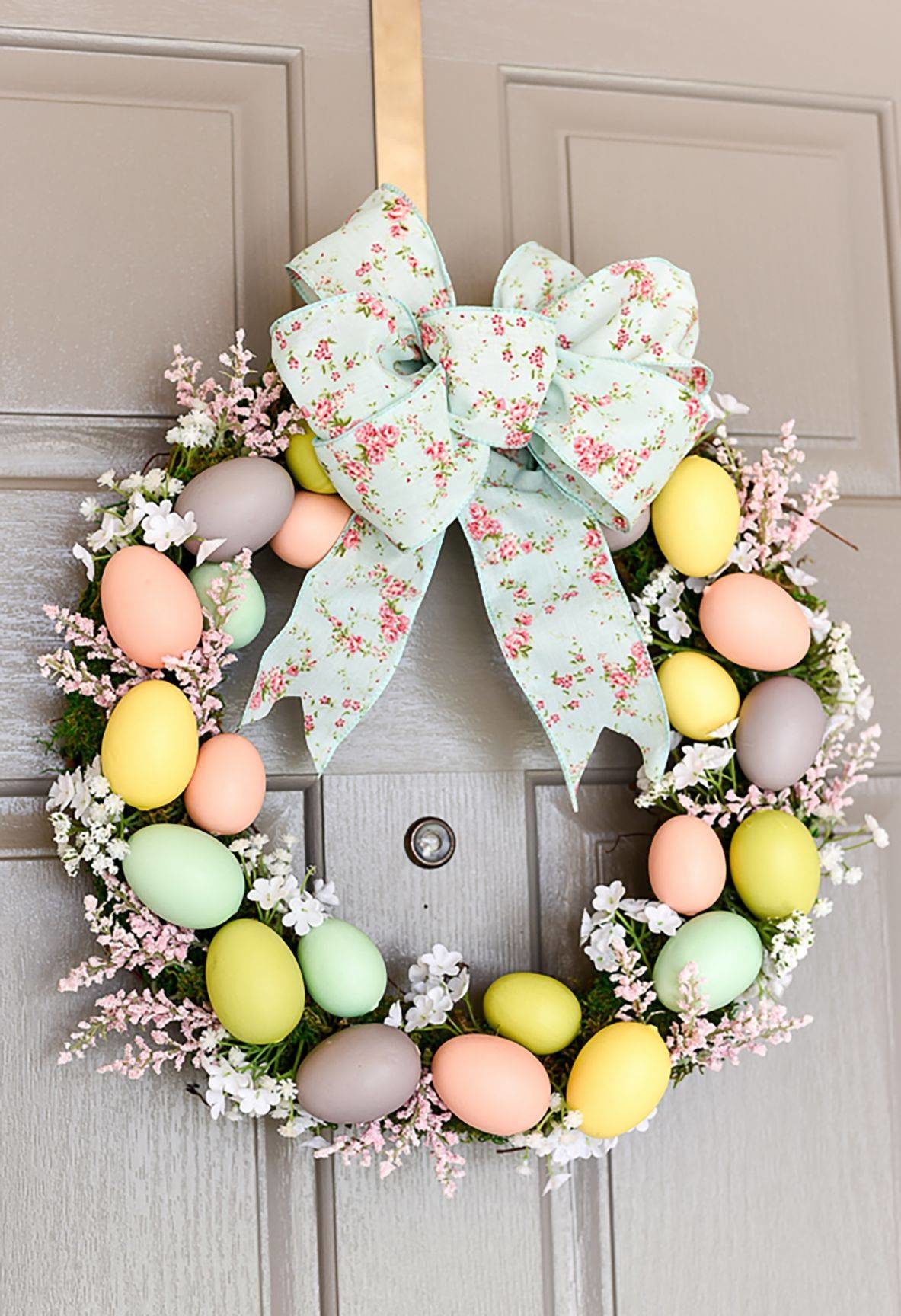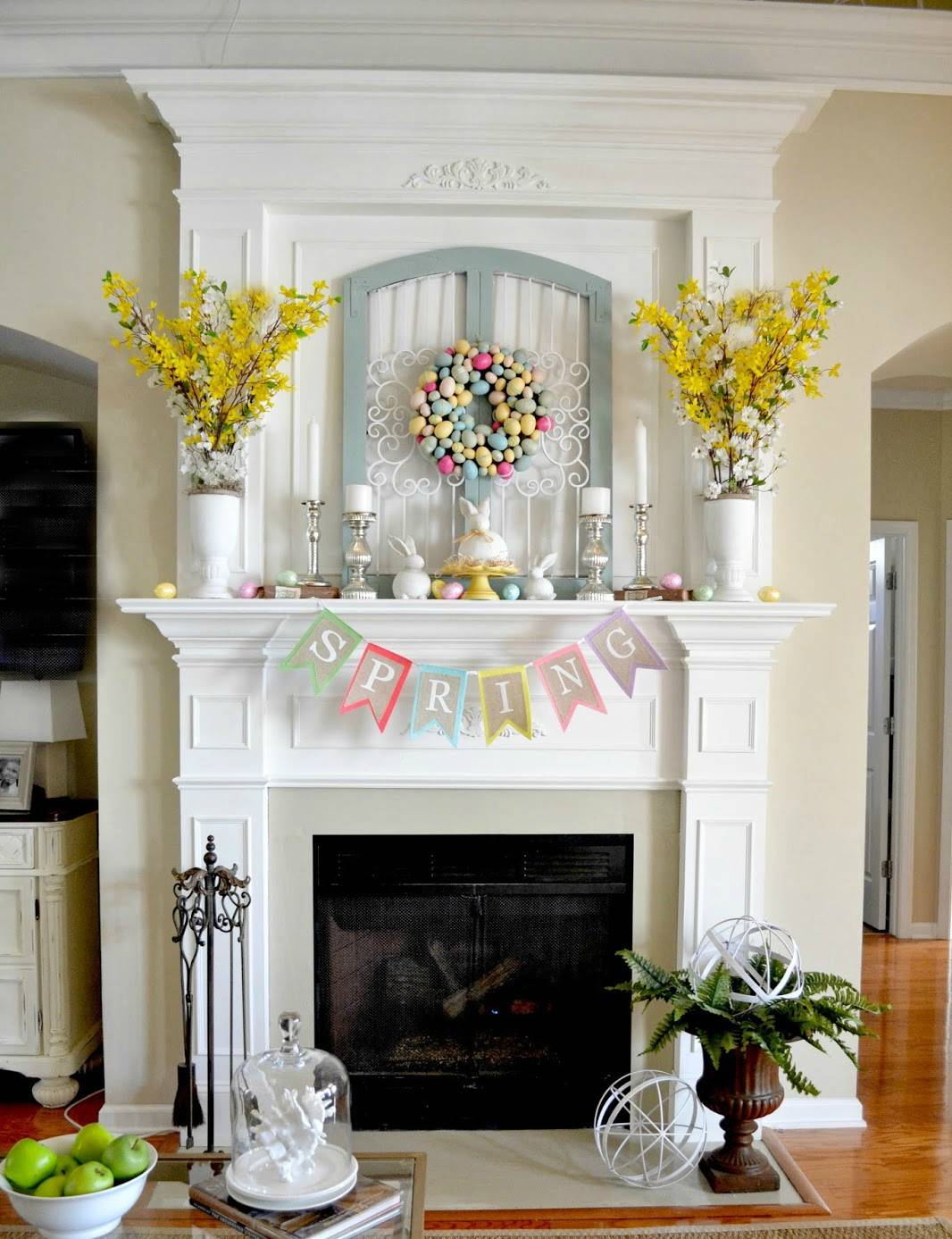 Apothecary jar decor
If you are into effortless decor, apothecary jars will become your best friends. The taller element will add depth to your decor while strengthing the festive theme. Fill a few apothecary jars with Easter eggs and use them for styling vignettes. We love how this simple spring arrangement turned out.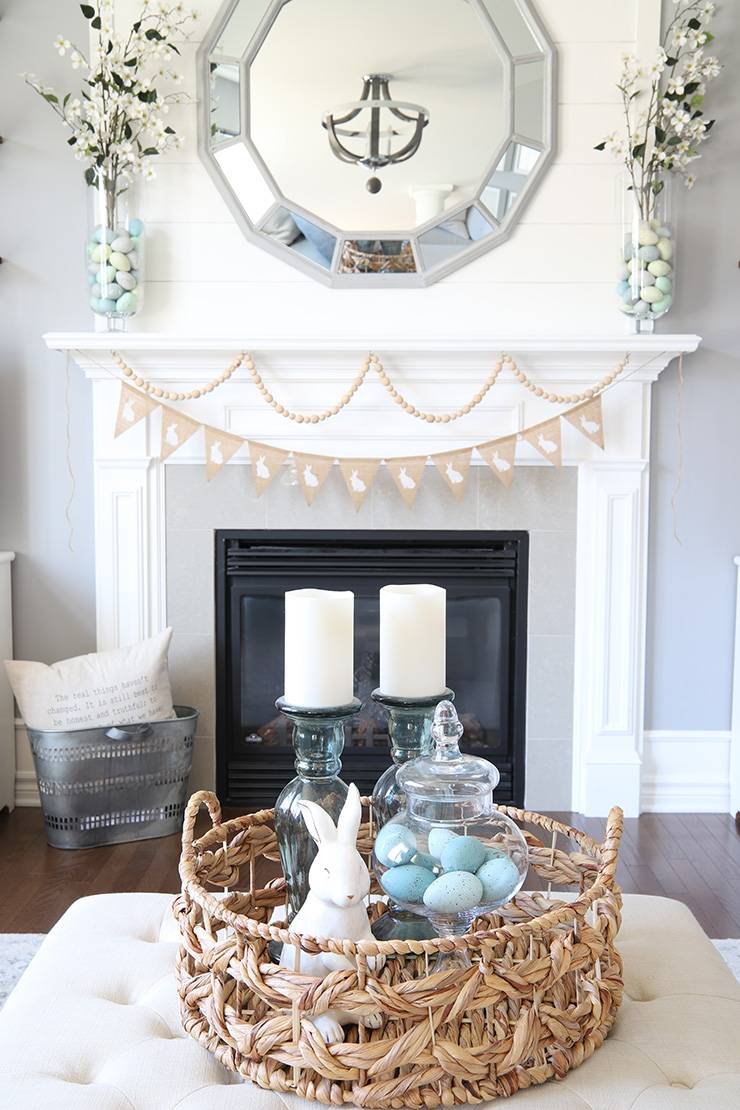 Easter egg garland
A garland will bring a natural touch to your Easter decor. Customize your lush garland with plastic Easter eggs to add a festive feel to your home. Whether you want to spruce up the front door, staircase, or mantel decor, you have plenty of options to choose from.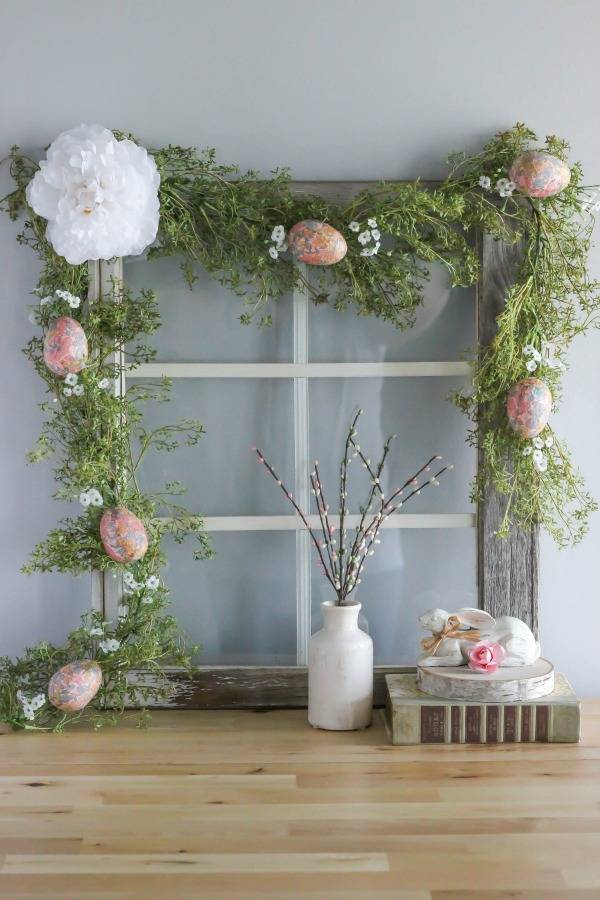 Curated Easter arrangements
Don't forget to style up the empty surfaces in your home with nicely curated Easter arrangements. You can quickly turn those inexpensive glass vases into stunning Easter decorations in a few steps. All you need to do is fill a vase with plastic Easter eggs and top with faux branches or flowers for a spring feel. This simple arrangement will freshen up the entryway console table or bring a seasonal vibe to your mantel.