Glass blocks used to be a popular design feature in the '80s. This trend has made its comeback in the interior design world and is being welcomed with open arms. With their versatility, glass blocks can be used for both wall and floor applications. The visual opacity lets the natural sunlight illumine a space while providing privacy and a textured finish.
How can you pull off this trend in your home? Let's find out!
Add visual interest
From gorgeous accent windows to upscale glass walls, interior designers are getting creative with this element. Glass blocks are an outstanding choice if you want to make a daring statement. Available in various sizes and textures, you can choose the right fit for your needs.
Natural light
The transparent blocks allow natural daylight to pass through, making the space feel airy and bright. Therefore, they would make an excellent option for dividing open plan spaces without obstructing the light. Glass blocks perform well as room dividers while still making the area feel open. 
Privacy
Glass blocks will help you make an area more intimate without blocking the natural light. Moreover, blocks are available with a textured finish for enhanced privacy. 
Versatility
Glass blocks are a versatile choice that can fit many interior styles. This material is available in various patterns, colors, and sizes, so anyone can find the ideal fit for their specific taste. Therefore, you can implement glass blocks in nearly any design project. From exterior walls, showers, windows to room dividers, you can always find an attractive way to implement glass blocks that fits your style and needs.
Bathroom
Glass block windows will let the natural light illuminate the bathroom while still providing privacy. As seen below, an oversized window is an elegant choice that perfectly complements marble tiles. Feel free to play with different shapes and textures to create a unique focal point. Alternatively, create a sleek shower partition to make a luxurious statement.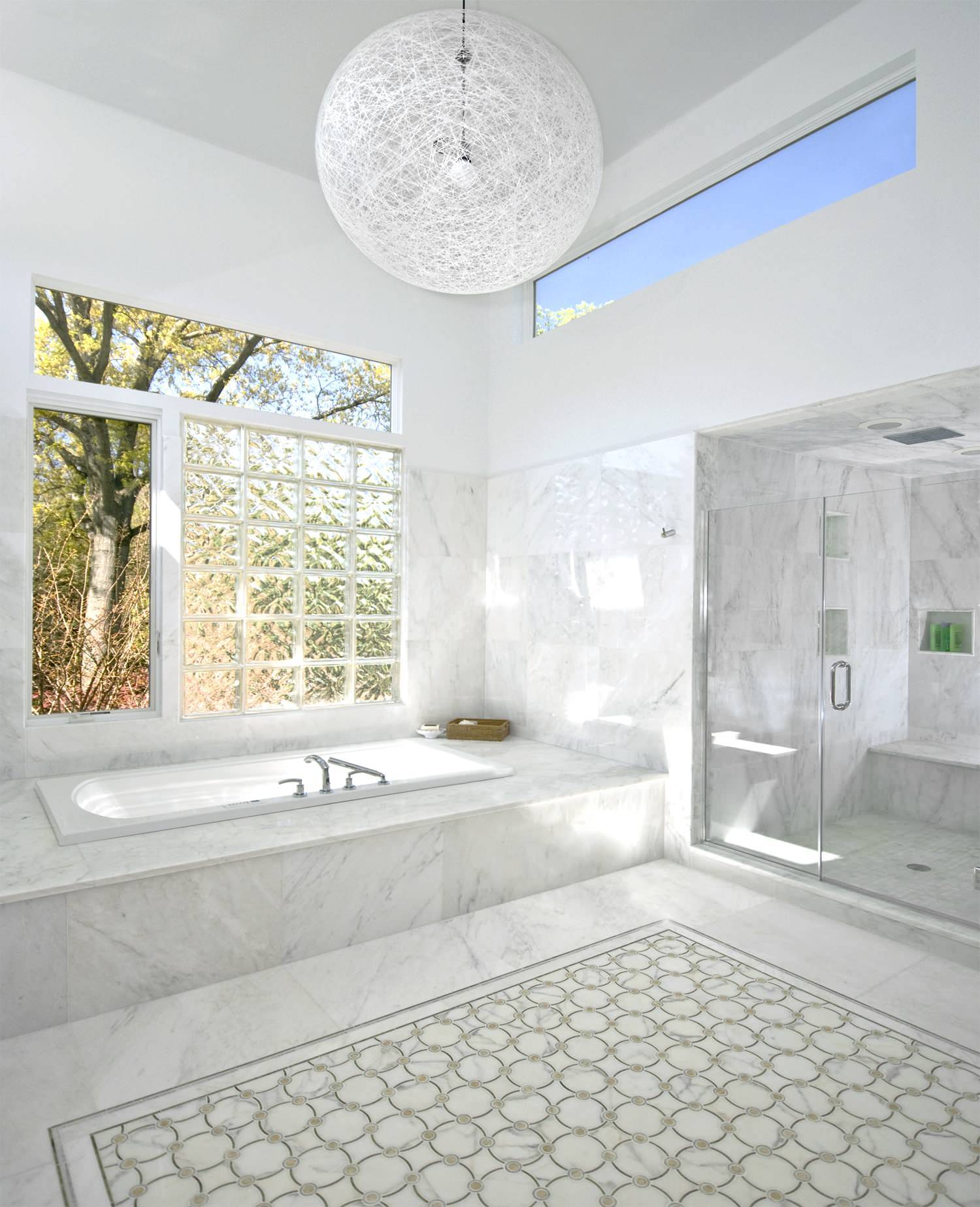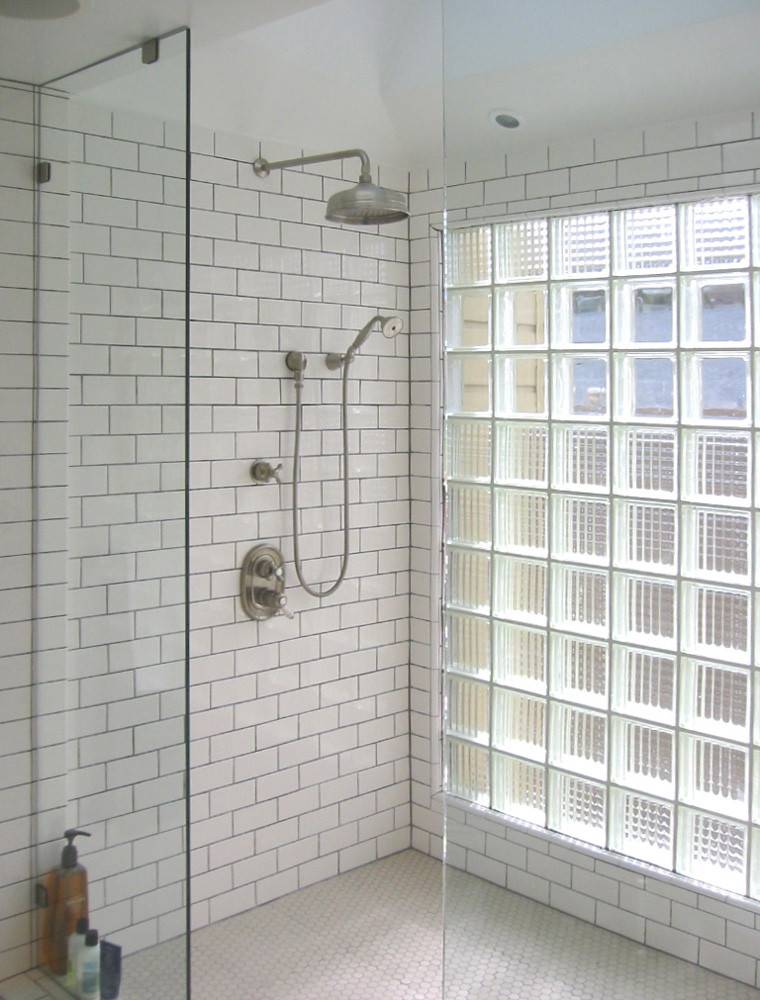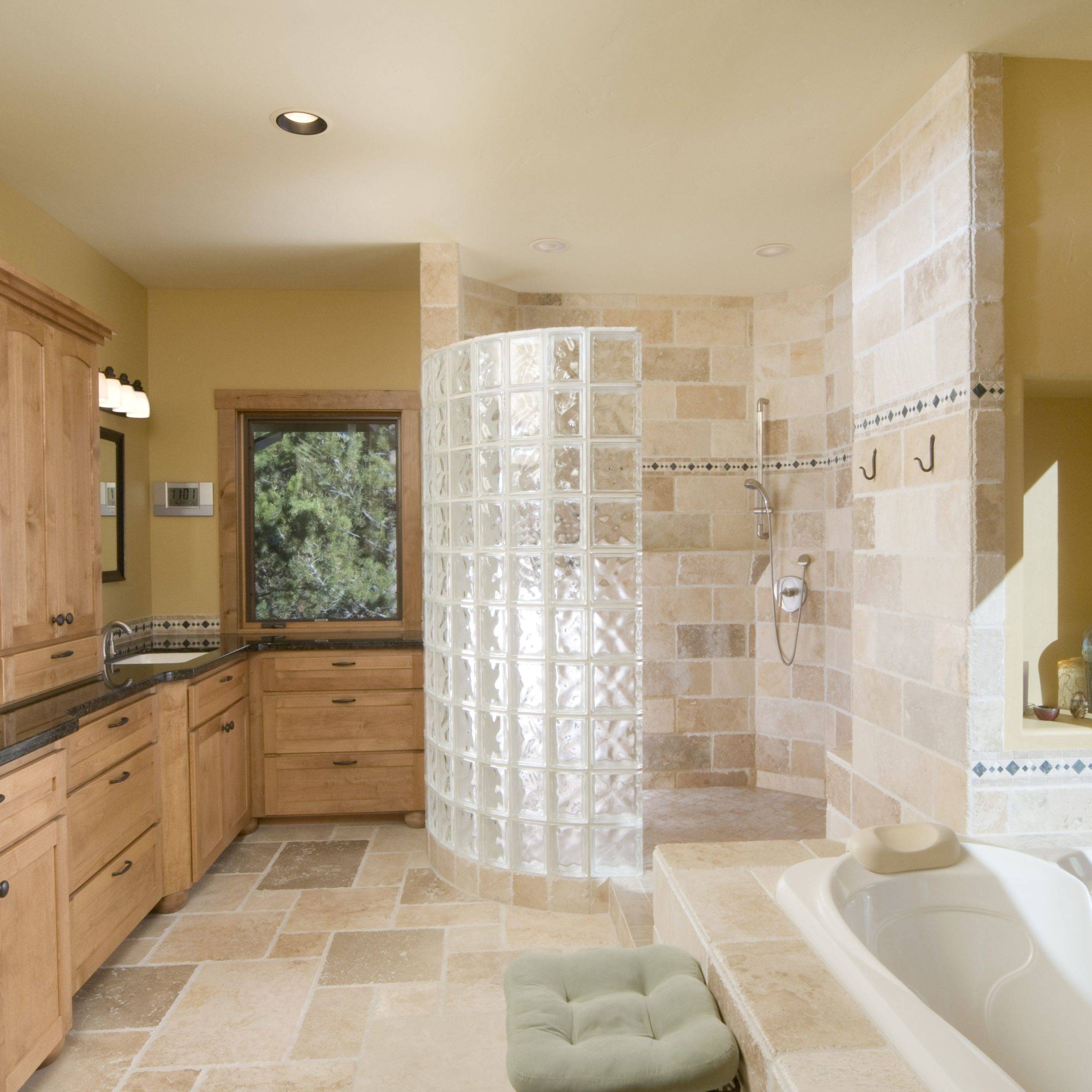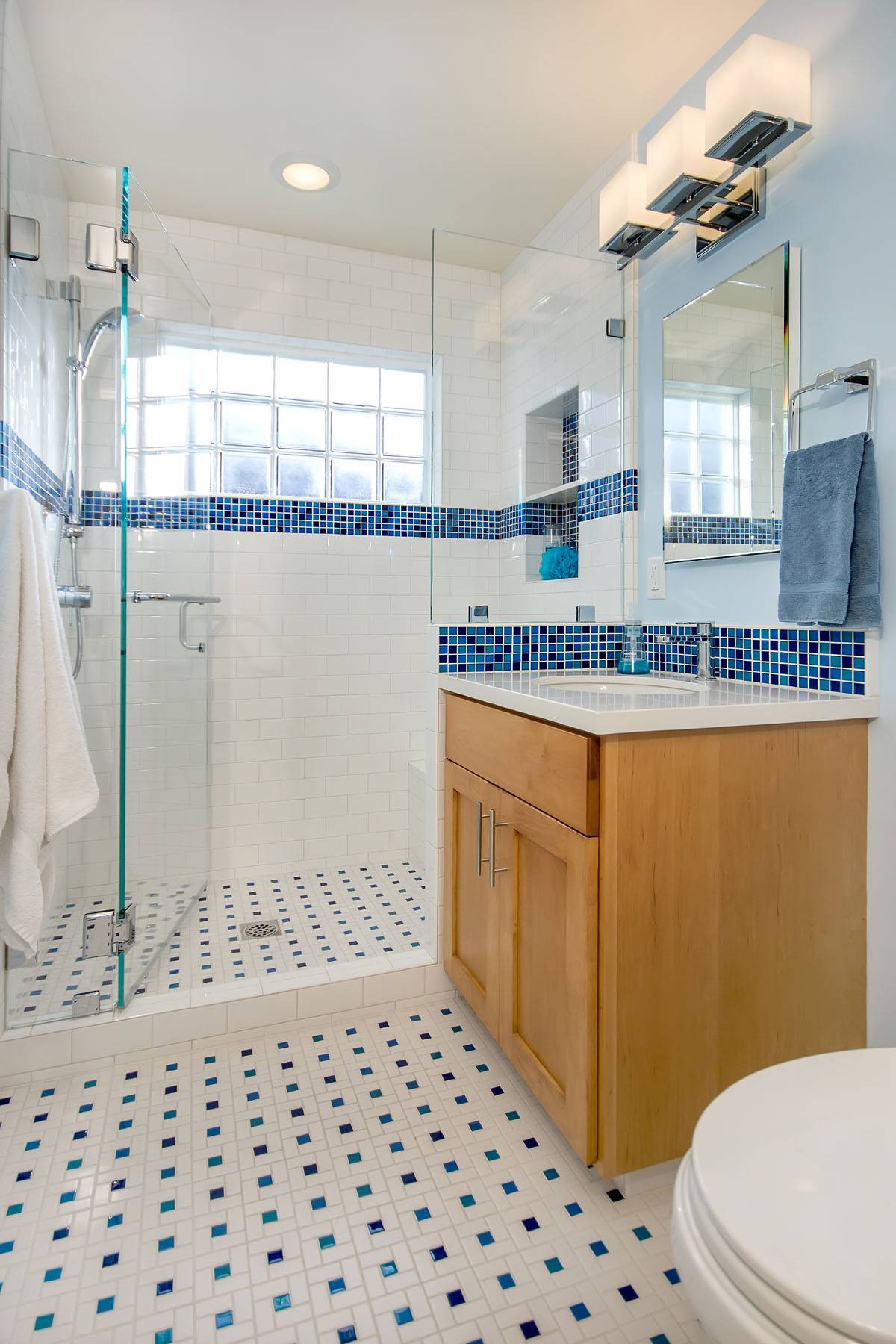 Room dividers
Glass blocks are an ideal choice if you want to create separate zones in a studio apartment. The stunning glass block wall separates the bedroom from the living space to provide intimacy while still feeling airy and bright.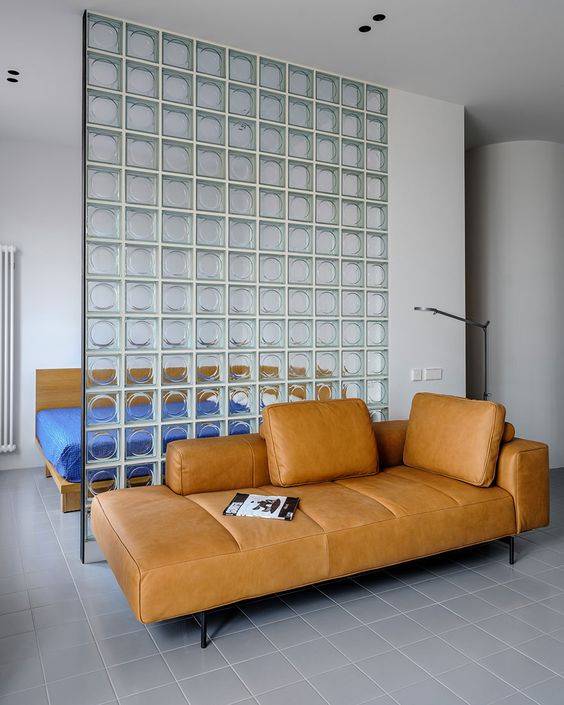 Kitchen
Decorative glass blocks are easy to clean, making them the ideal choice for a kitchen backsplash. The intriguing design adds a contemporary feel to the kitchen while increasing the natural sunlight in the space.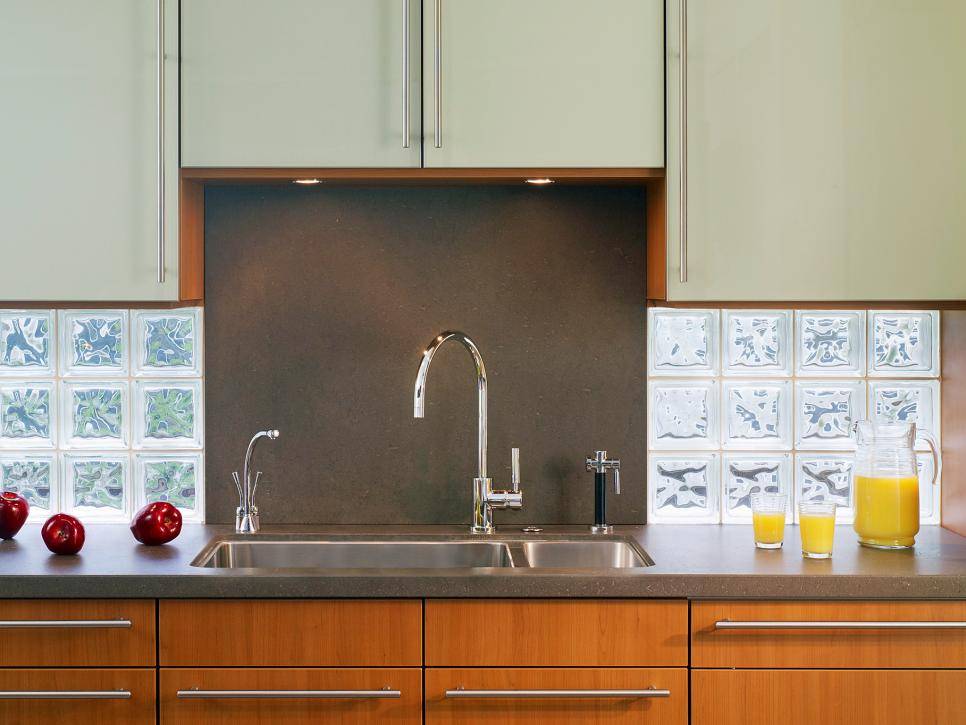 Living room
A glass block wall will make the living room more private for open-plan homes. The living space still feels connected with the rest of the home, looking visually larger due to the unobstructed light flow. The black frame makes the feature cohesive with the modern elements in the space.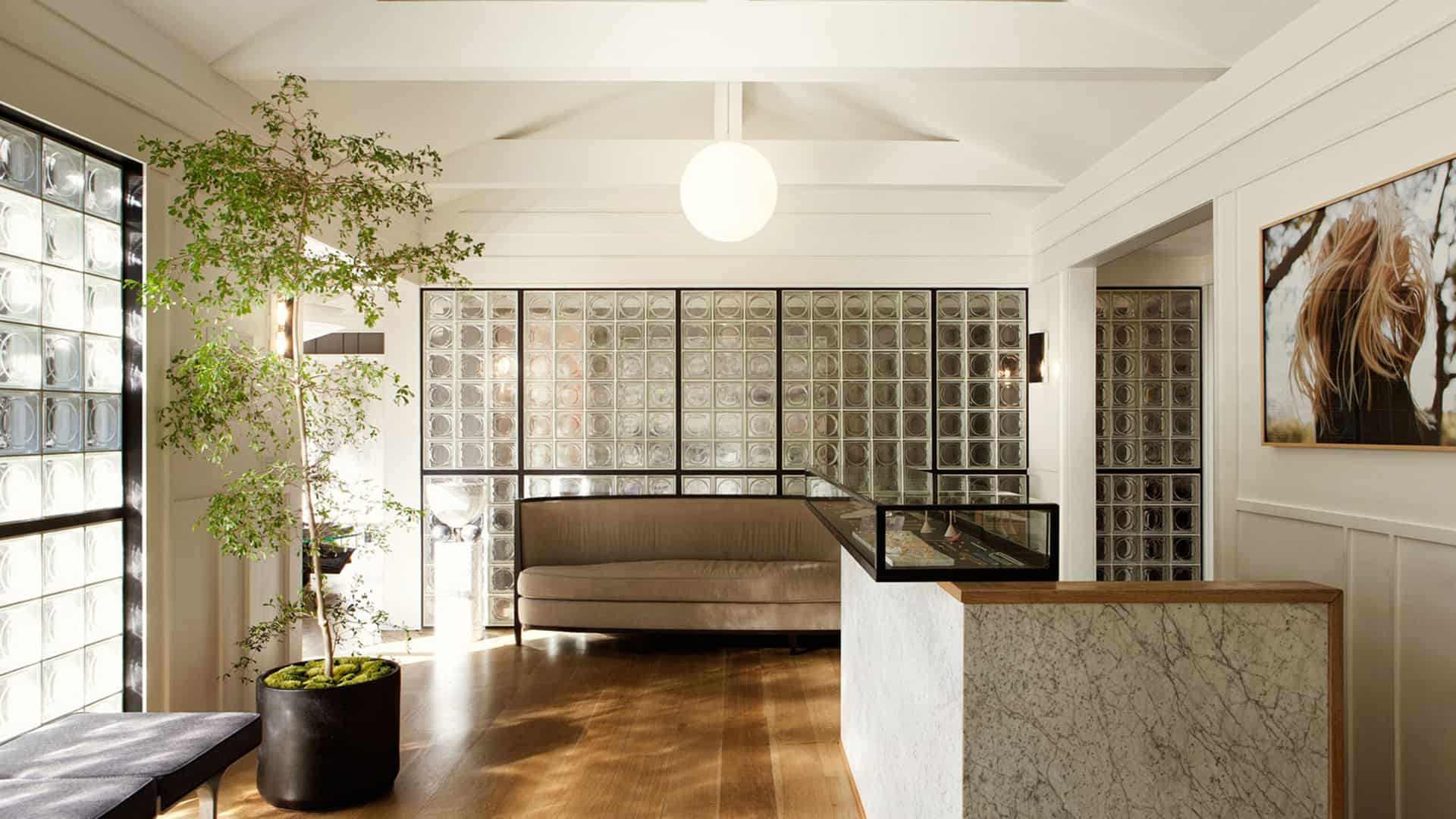 Entertainment room
If you love the idea of entertaining at home, a bar can offer a cozy spot for sipping a drink or two with your friends. This simple setting includes a bar built with glass blocks and a countertop for serving drinks.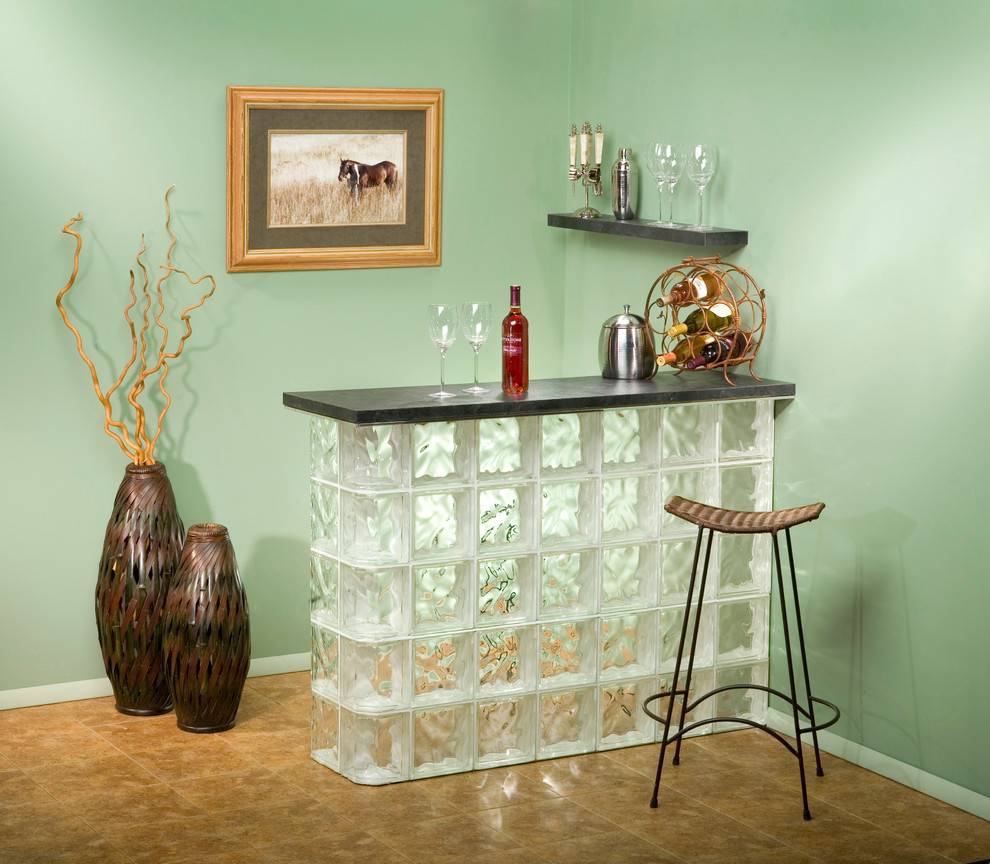 Flooring
The purpose of glass block flooring isn't only the modern look. The transparent flooring lets the sunlight from the ceiling windows reach below and illuminate the space.